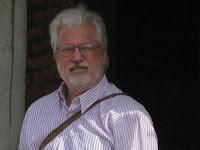 Let's say we recommended readers take a short position in QIHU in May 2014. They have made a nice profit. But is it time to cover. No. QIHU has more downside potential. (NOTE : these are monthly charts.)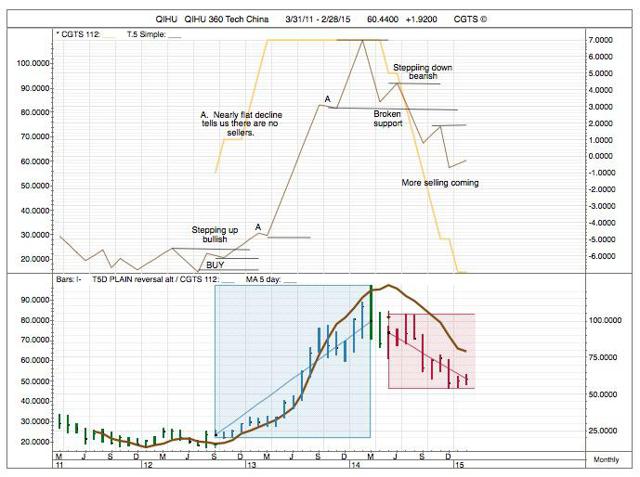 What about INDL, the Indian Stock Bullish ETF. Everyone has been on the Indian stock bandwagon recently, mainly because of the new Prime Minister's pro-business stance, and because of India's position of having a stronger domestic consumer economy, less dependent upon exports, than, say, China. INDL has been a very good stock. But is the run up over -- the run up from 25 to 100, from October 2013 to today.
This chart shows quite clearly that INDL is a sell at the moment, and most likely also a shortsell candidate, should its current rally not take out overhead resistance at 101.88.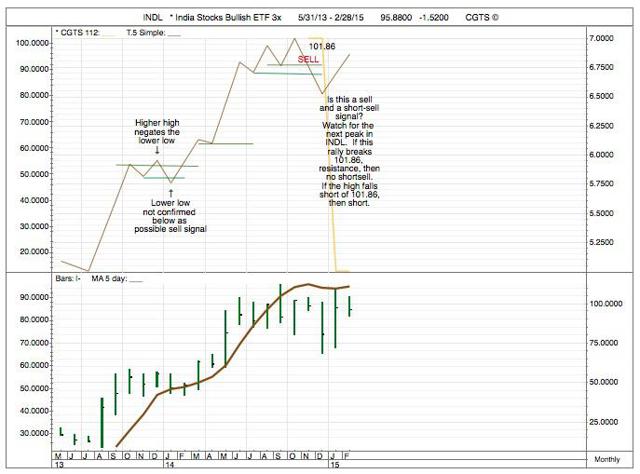 Tell us what stock you like today as a buy signal? Ok: Sony (NYSE:SNE)
Which stock do you like today as a shortsell signal? Ok: MGM.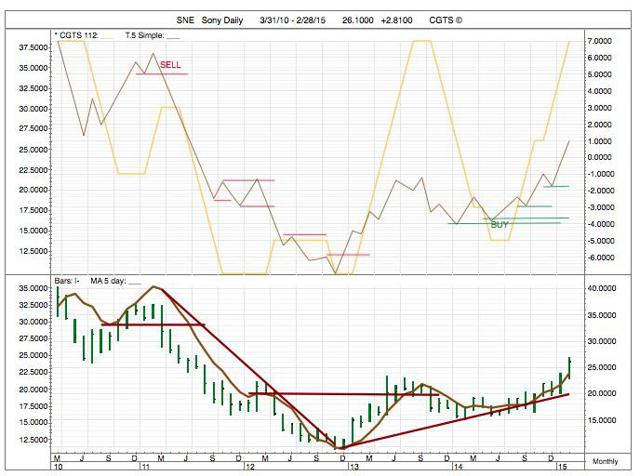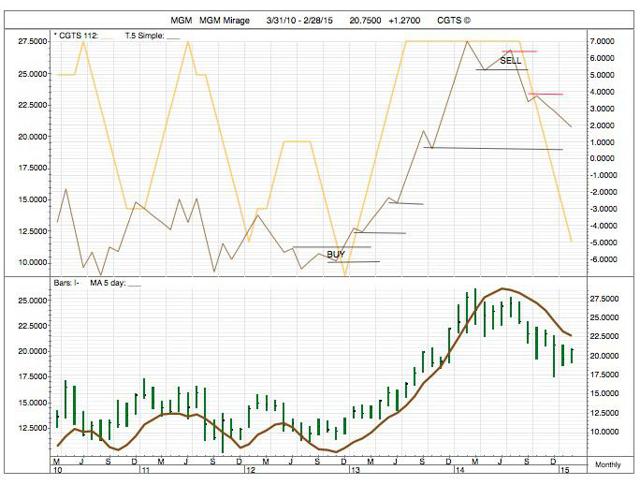 Anything else you'd like to add? Oh, yes: buy TNX, Texas Instruments, even after a gigantic move to the upside.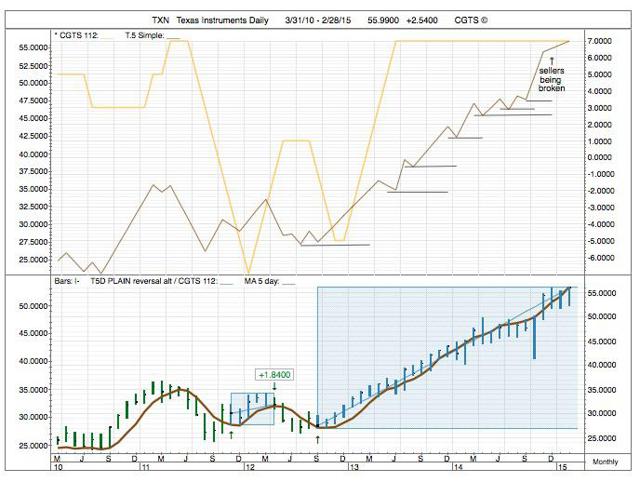 Best trading,
Michael J. Clark, CGTS
cgts@mindspring.com