CGTS DAILY
FOR SATURDAY, March 19.
NEW TRADES:
Buy VPRT, Vistaprint NV. Love this buy pattern. We've had our correction; now it's time to make a new high.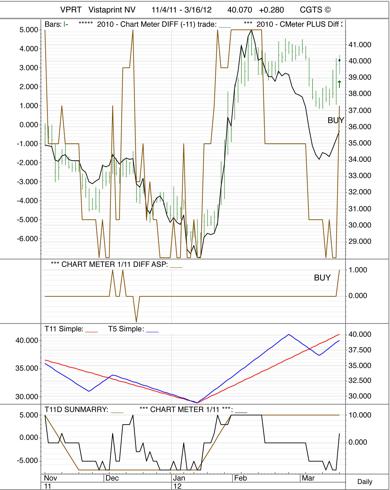 ADDING TO EXISTING POSITIONS:
LONG: TXN, Texas Instruments. Note the (blue) short-term trend line in pane three down: one can actually see it trying to turn back up after a long consolidation.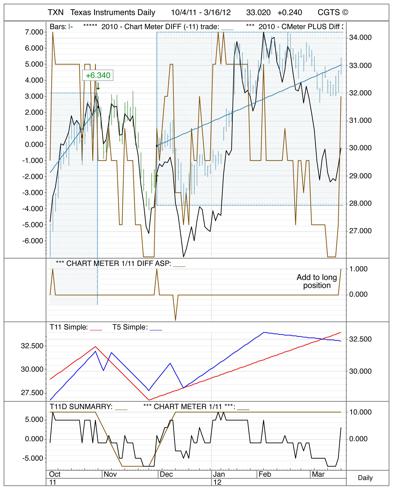 More information on the CGTS systems can be found at:
home.mindspring.com/~mclark7/CGTS09.htm
MICHAEL J CLARK
Clark's Gate Timing System
Hanoi, Vietnam
cgts@mindspring.com
CGTS