CGTS DAILY
FOR WEDNESDAY, 28 MARCH 2012
MARKET VIEW: Positive. Generally positive. American markets look to have healthy momentum; European markets look less strong; China (Shanghai) is done: time to short China? Shanghai, yes; Hong Kong, not so fast.
NEW TRADES: Buy RVBD, Riverbed Technologies.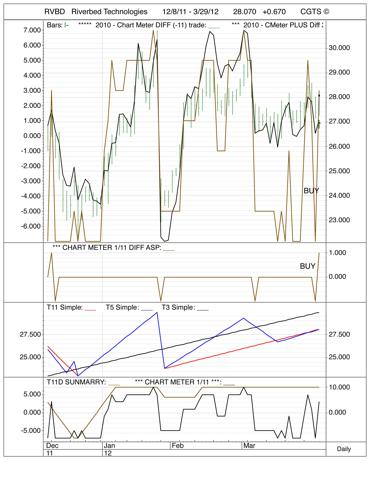 SHORT IDEAS?
We are not getting short-sell signals yet -- not many signals. But these two came up on our screen when their Chart Meter Indicator reversed yesterday. We are short the first (NASDAQ:JBLU) and watching the second (NYSEMKT:PBTH).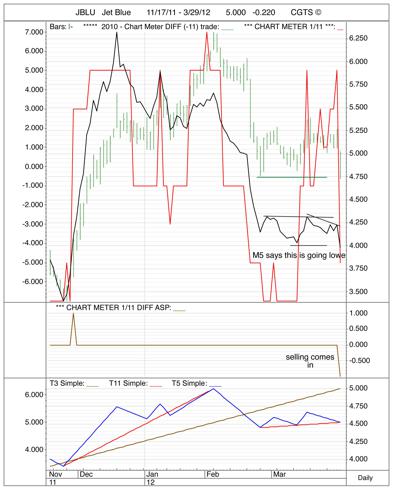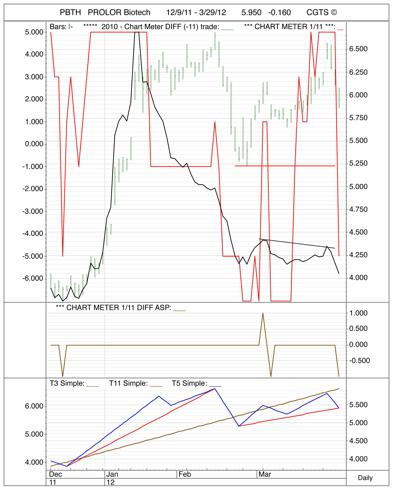 More information on the CGTS systems can be found at:
home.mindspring.com/~mclark7/CGTS09.htm
MICHAEL J CLARK
Clark's Gate Timing System
Hanoi, Vietnam
cgts@mindspring.com
CGTS
Disclosure: I am short JBLU.