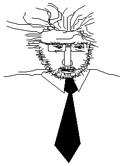 THE BIOTECHS have been a sad story so far this year. ALLERGAN was set to make big banks a lot of money with its mega-merger with Pfizer -- and then the deal collapsed. That seemed to spoil the party.
Allergan reported earnings that beat estimates; it is fighting off fear-comparisons to Valeant Pharma, tainted by the comparison as another price-gouger. It rallied off its lows and got some traders excited by its movement. It even popped our PROP1 indicator back into the BUYZONE. Does that make it a BUY for us? No.
Technician Rich Ross is calling AGN a buy on CNBC:
www.cnbc.com/2016/05/10/heres-why-you-sh...?
We are not. We have AGN as a short-sale. We considered closing this short until we looked at our monthly chart. No. We like where we are. In the daily chart very clear numbers appear. AGN needs to break through resistance at 228.94 to become more attractive. Support at 201.85 needs to hold. The monthly chart makes us thing AGN will break down through 201.85 and make a lower low.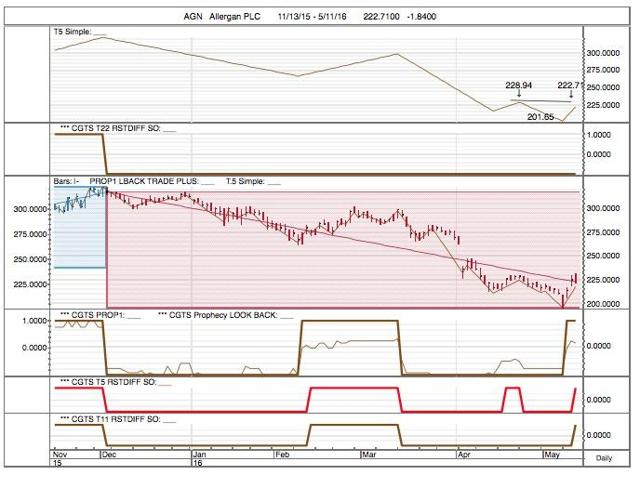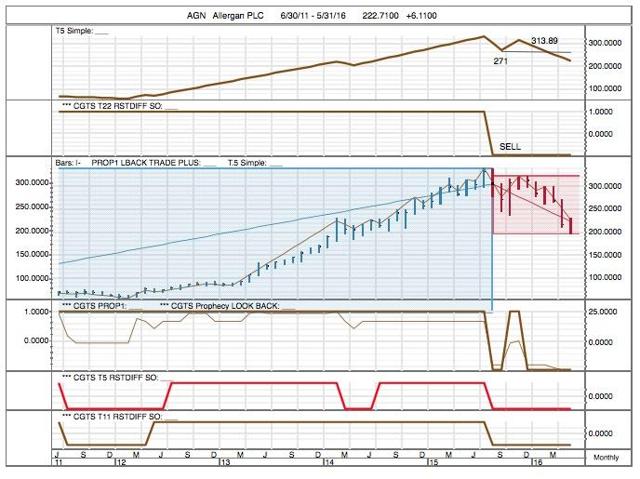 BEST TRADING,
MJC, CGTS