JUST A THOUGHT ON APPLE COMPUTER
Disclosure: I/we have no positions in any stocks mentioned, and no plans to initiate any positions within the next 72 hours.
I wrote this article myself, and it expresses my own opinions. I am not receiving compensation for it. I have no business relationship with any company whose stock is mentioned in this article.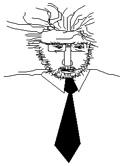 I'm a big fan of Apple Computer. It is one of America's great companies. It is at a crossroads. It is time for Apple to take the next step up. Here's a rather abstract painting of where I think Apple needs to go:
Cash is good; no debt is good. BUT where is Apple's future? If Apple's future is in the Apple TV, then Apple will need content. Think VIACOM or NETFLIX. Yes; Apple likes to home-grow their own company. But they are a hardware company. Television needs content. Can they grow their own content? Perhaps. But they have all that cash. Viacom is self-destructing. Think of M-TV in Apple's hands. It's time for Apple to grow its way out of the small insulated market it has been in (prided itself as being in) for so long. Think of APPLE as a MEDIA company. Think of Apple as CBS, Columbia Broadcasting Service AND Columbia Records (Private:MUSIC) at the same time. Apple should BE one of America's major television networks.
Think of the media company that brings the internet into the television and the television into the internet. Think of the media company that takes the Old Money media control out of the hands of the Old Money and puts it into the hands of the New Visionaries.
Just a thought.
MJC, CGTS