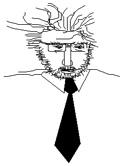 We took another fishing expedition through our monthly charts to see what looked good. We said earlier this week that two of our favorites in the monthly charts were COP and AHGP.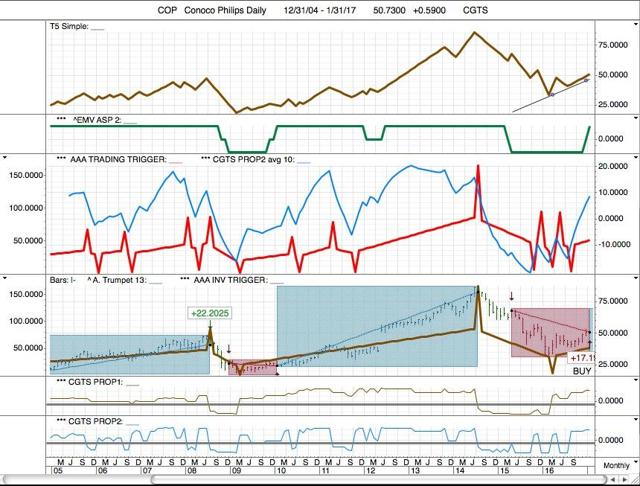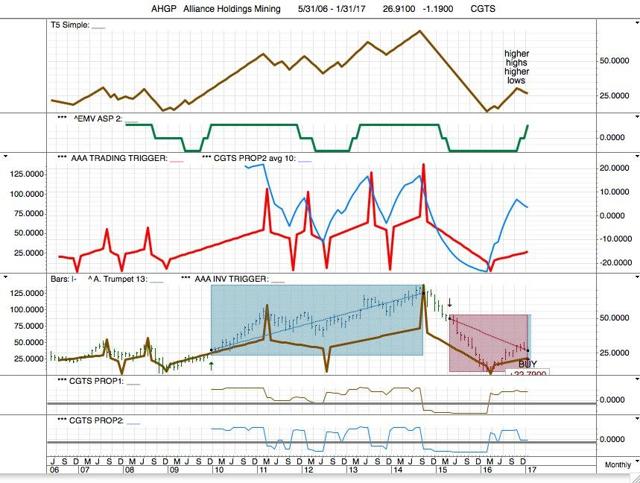 We found a few more we like here. We almost don't have enough data for ECR to analyze it. ALMOST. But we do.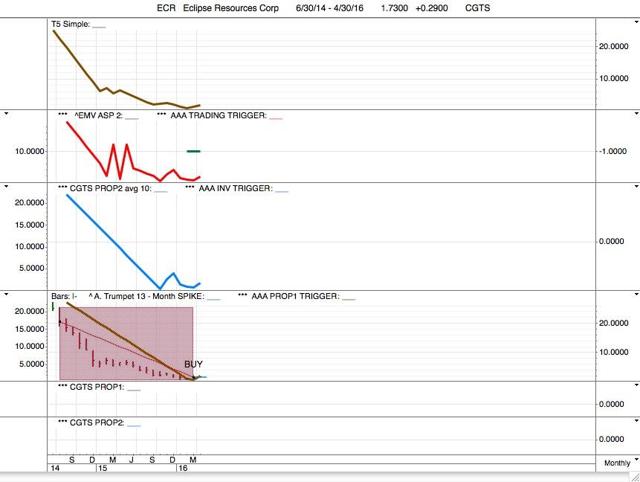 ECR is giving a BUY SIGNAL (TRUMPET 13) in the monthly chart. How is that possible with so little data. Here's a close-up of the same chart.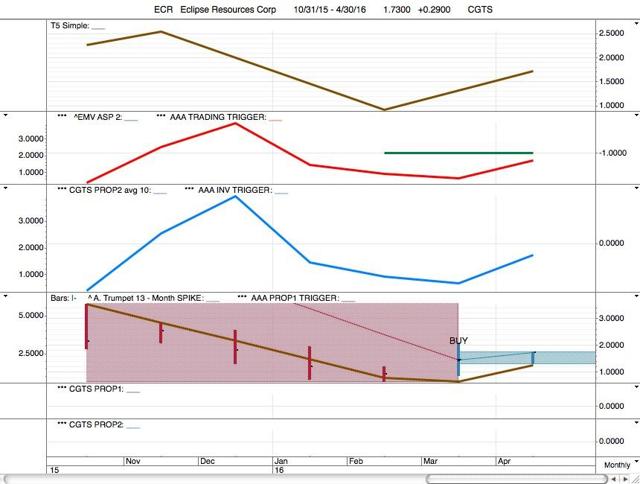 The brown line in the chart is a synthetic version of PROP1, to cover for periods until PROP1 appears.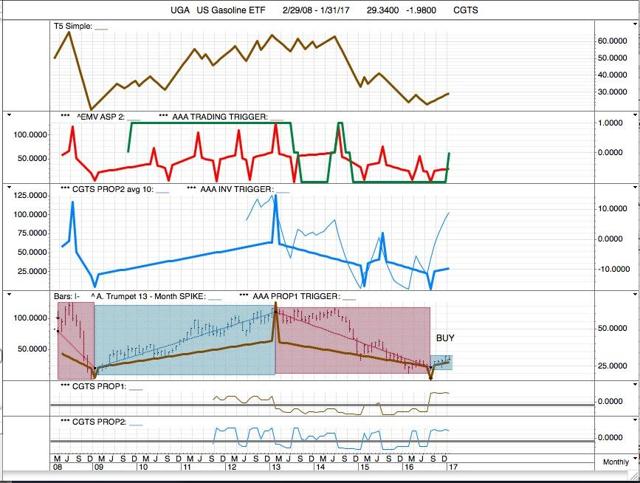 The theme here, I guess, is energy. Have to love this one: US Gasoline ETF. We already bought long-term calls on this one. Add heating oil to this bullish picture.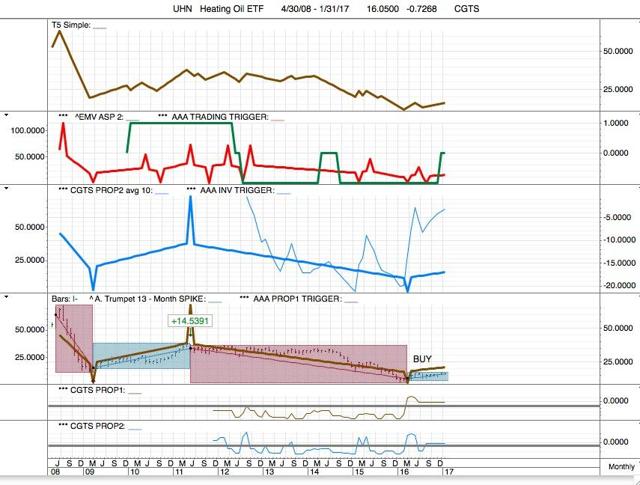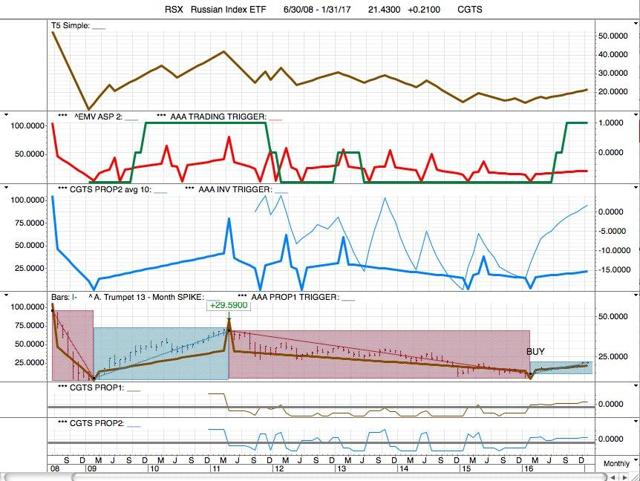 Continuing the theme: RSX, Russian Stock ETF.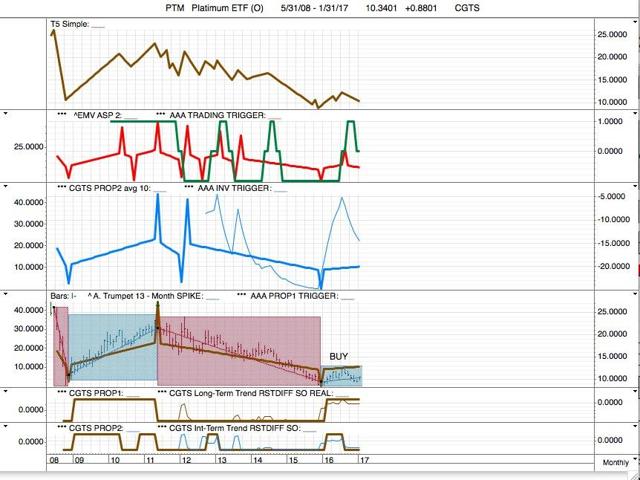 We have a lot of good-looking gold and silver stocks in this group -- Platinum joins this group.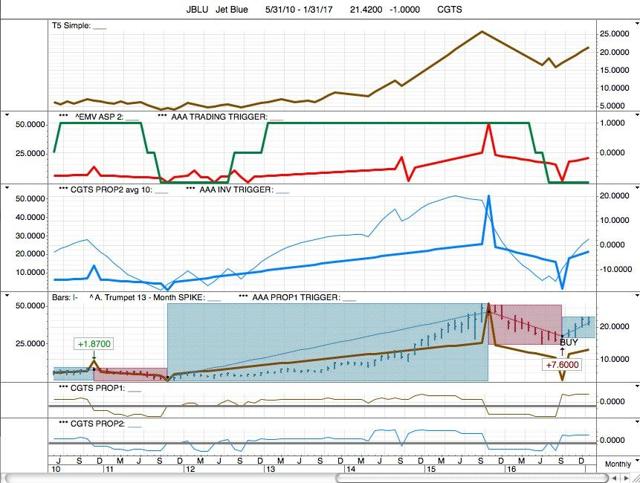 JET BLUE and UAL both look ready to rocket higher.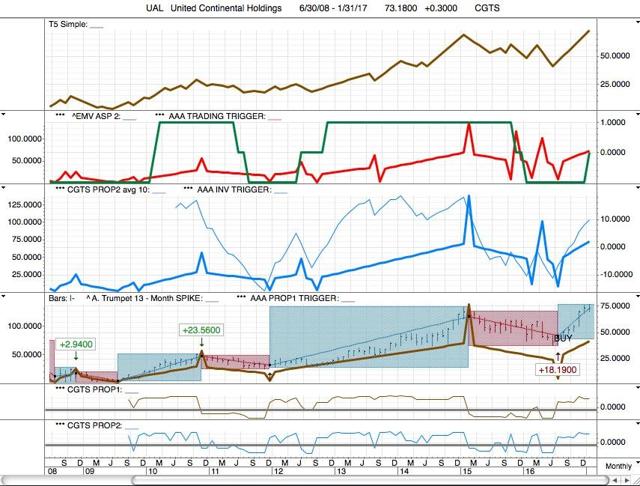 HOVNANIAN (Housing) and MAS TEC (NYSE:MTZ) round out our list. MTZ is a little late; but it quadrupled from 2012-2015. If it quadruples again, it could scale into the mid-100s (200?).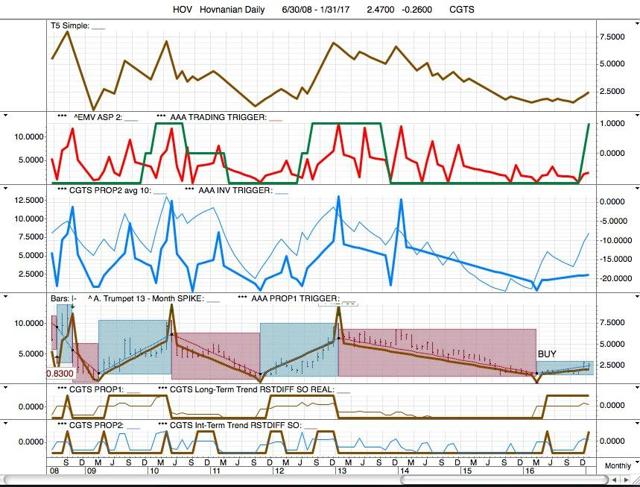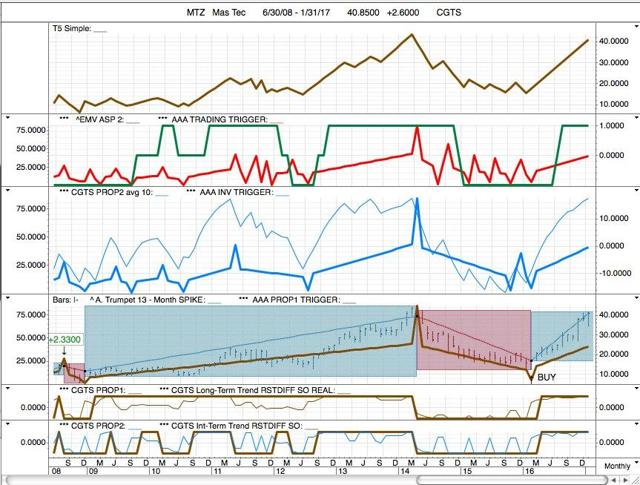 Good fortune.
MJC, CGTS
Disclosure: I am/we are long UGA, JBLU, RSX.