"GUESS HAS BOTTOM" -- HAS IT?

Jan. 27, 2017 4:59 PM ET•GES•Comment!
Disclosure: I/we have no positions in any stocks mentioned, and no plans to initiate any positions within the next 72 hours.
I wrote this article myself, and it expresses my own opinions. I am not receiving compensation for it. I have no business relationship with any company whose stock is mentioned in this article.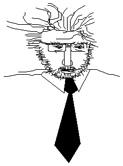 WHEN a writer writes "GUESS HAS BOTTOM" (or any stock for that matter) -- is that a scientific statement or just a 'feeling'?
Guess has not bottomed. The picture is quite clear.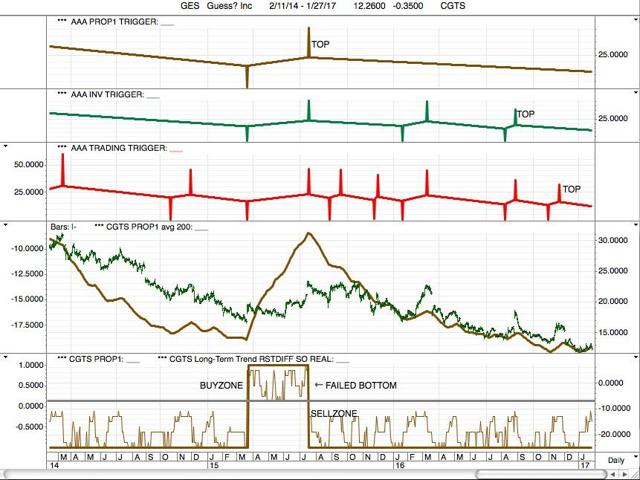 A stock has not bottomed until it has broken back into the CGTS PROP1 BUYZONE. Guess has not bottomed.
This chart is being used to illustrate a discussion I am having on Seeking Alpha.
MJC, CGTS