DEVELOPING BOTH SIDES OF THE BRAIN
Mar. 30, 2017 8:04 PM ET • FSLR • Comment! comments
Disclosure: I am/we are short FSLR.
I wrote this article myself, and it expresses my own opinions. I am not receiving compensation for it. I have no business relationship with any company whose stock is mentioned in this article.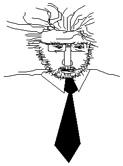 On the necessity of developing both sides of the brain, the one that crunches numbers, and the one that comprehends pictures.
I am using this chart as a illustration of why I am SHORT FSLR, First Solar. I am running this to illustration my point. "How does the stock look today?" It is negative -- and it is going lower.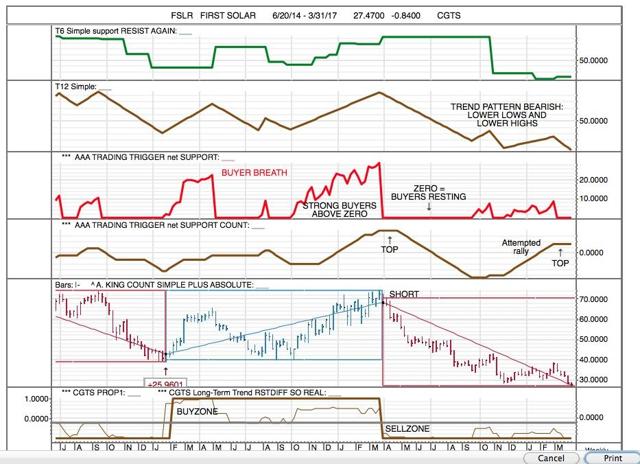 Our signature indicator, PROP1, tells us that the sellers are in control, and have been since April 2016 when PROP1 crashed into the SELLZONE. Note the negative Trend Pattern (pane 2 from the gop): BEARISH PATTERN of lower lows and lower highs. Our COUNT indicator is showing a "Top" reading now, after a failed rally.
BUYER BREATH is our primary MOMENTUM indicator. When it is above zero, buyers are attempting a take-over. When it is ZERO, buyers are resting. Currently resting. Notice the height of earlier "BUYING SPREES" and the lack of height recently.
This is a weekly chart.
Is it too late to short this stock? NO. It still has room to the downside.
Best,
MJC, CGTS
Disclosure: I am/we are short FSLR.