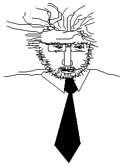 14 August 2014
DIRECTION IS EVERYTHING
We have been unduly neglecting TRADING DIRECTION these past few months.  We have transferred a LOT of attention to PROP1 and our COUNT System without keeping an erect eye on the second most important indicator we have, what we used to call CGTS BREATH, and then TRADING TRIGGER and now TRADING DIRECTION.  Prop1 tells us whether a stock is long-term BULLISH or BEARISH; Trading Direction tells us the current direction of a stock, up or down.  With these two numbers, one has all the information they need when following a stock.

CDE, for instance, is bearish, but is rallying: BEAR RALLY.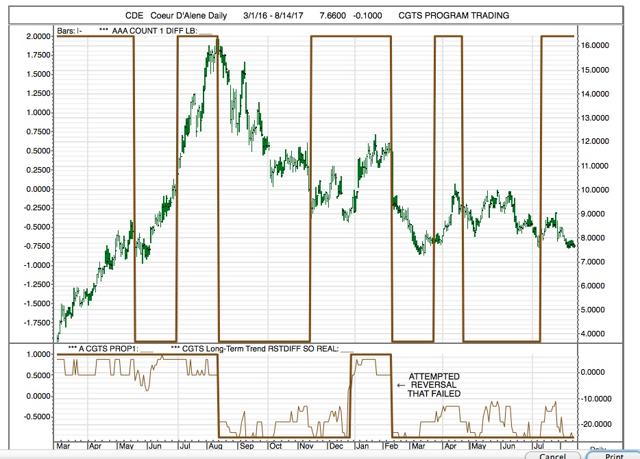 AMD is the opposite side of the spectrum: BULLISH, but CORRECTING.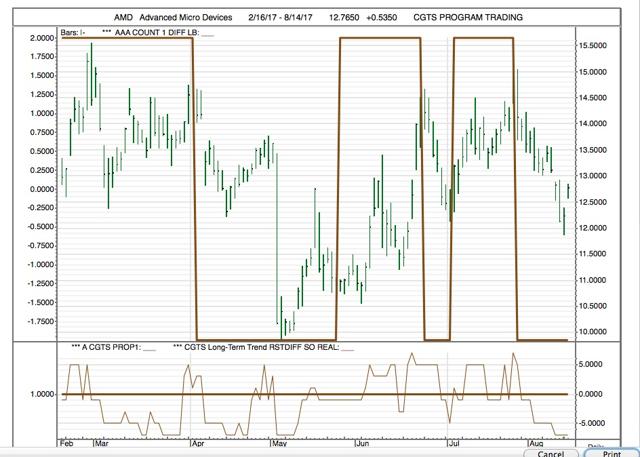 If you are trading, you can't afford to ignore the TRADING DIRECTION.  Long-term investing can use TRADING DIRECTION to mark out RESISTANCE and SUPPORT levels -- and perhaps where to put stop-loos marks.  We won't get into that today; but we will this week.
Remember, we are going to try to have a CHAT ROOM MEETING TUESDAY 4:00 PM Pacific Time, for an hour or so (or however it is useful), which starts tomorrow.
How to use these two numbers.  Watch for BULL DECLINERS as possible BUYS.  Look for BEAR RALLIERS for possible SHORTSELLS.  When you are in a position, use DIRECTION until it runs out and turns.  Decide if you want to take profits or continue in the position, expecting a pullback as long as DIRECTION is negative (describing a LONG position obviously).  EXPECT A DECLINE IN A LONG POSITION IF DIRECTION TURNS NEGATIVE.
Here is one of  the SHORT positions that is ALL SHORT.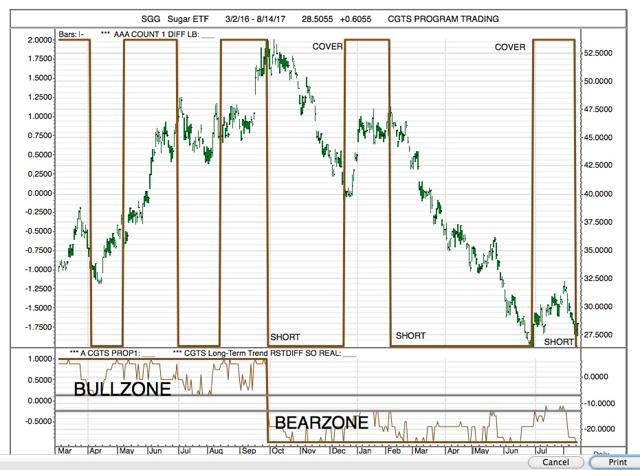 Here is a BULL RUN position from our list.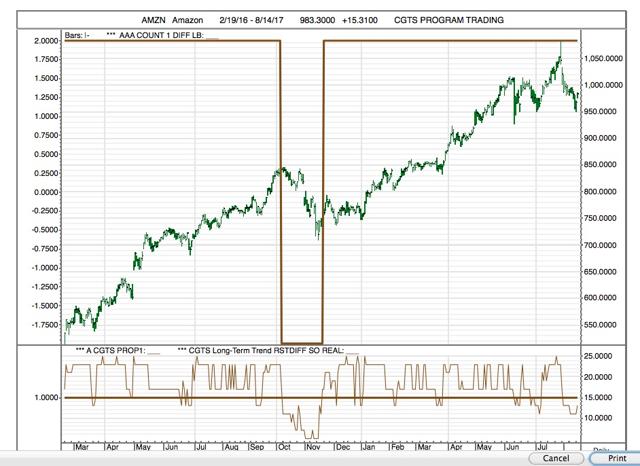 Note how well TRADING DIRECTION works.  Here is AAPL.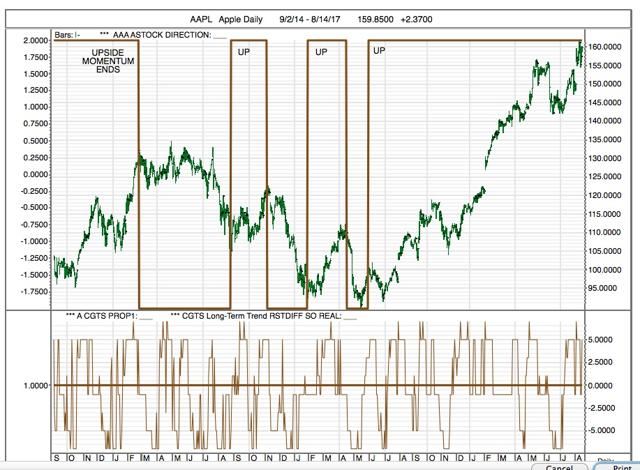 We are developing a trading system based on three numbers: EMV, TRADING DIRECTION, and PROP1 -- that is giving one BUY SIGNAL today.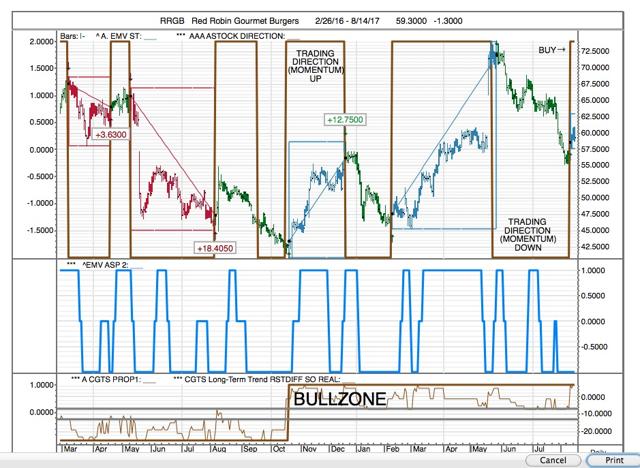 Why do we use EMV with this system?  TRADING DIRECTION is volatile.  The last thing we want is to get in to a trading position and have an indicator freak out and reverse after a day.  In this system we require for the LONG POSITION that PROP1 is positive; TRADING DIRECTION is positive; and EMV is oversold.  To SELL this position we require that  TRADING DIRECTION reverse and become negative AND EMV be overbought (+1) -- so no overnight hiccups knock us out of the position.
This system is not fully ready for unveiling, but it has promise -- in fact, it is very similar to our Trumpet3 system, which is currently up 31.21% so far this year.  EMV ST needs more work however; but it is getting close.
| | | | | |
| --- | --- | --- | --- | --- |
| INITIATED | | | | |
| 1/1/17 | | 29.73% | --->---> | Trumpet 13, PROP1 |
| 1/1/17 | | 31.21% | --->---> | TRUMPET 3 |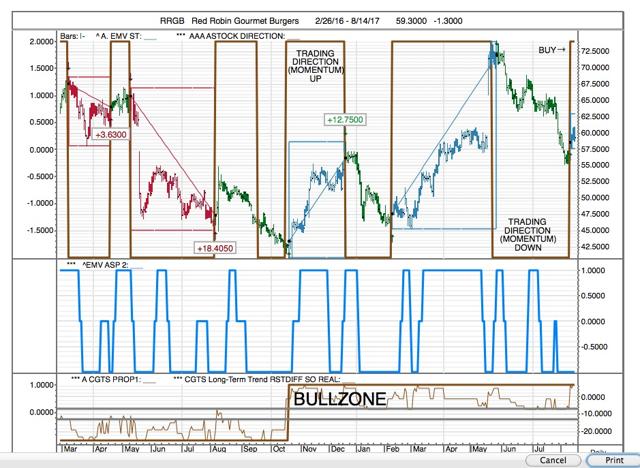 We are trying to simplify our lists.  We want to focus on COUNT6 DIFF BASIC and COUNT7 DIFF BASIC and not the trading systems that attach to these two systems -- too much work, and scattering our attention.  We will focus on the system we outline above as our STerm Trading System.
Here is today's report.  We bounced back nicely today -- and our 3x System Portfolio also bounced back, after being roiled by the Korea situation.  Note our report now includes PROP1 and TRADING DIRECTION side-by-side at the beginning of each report.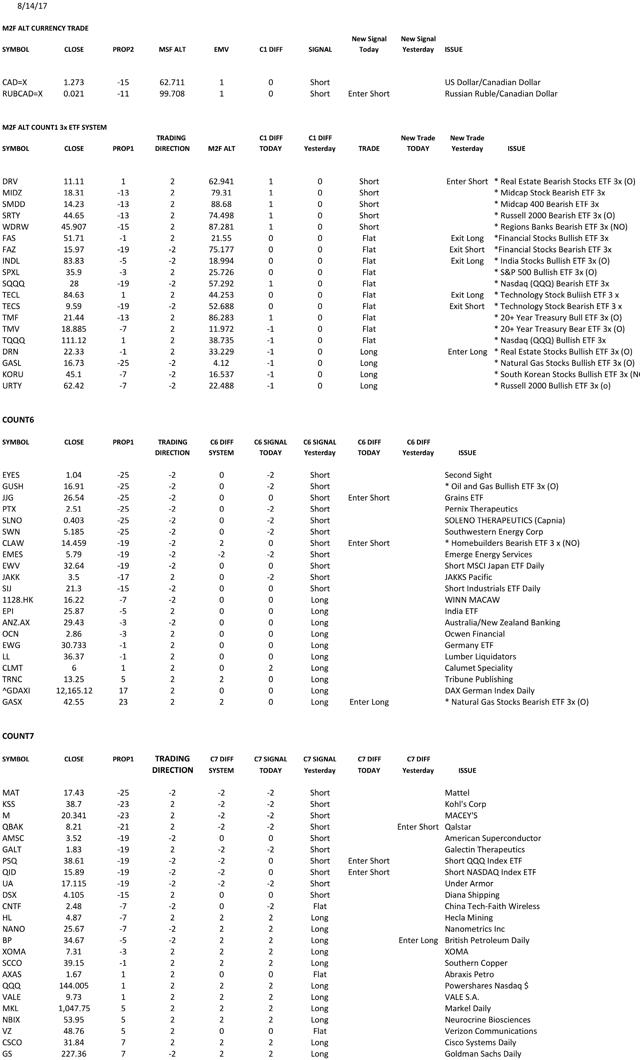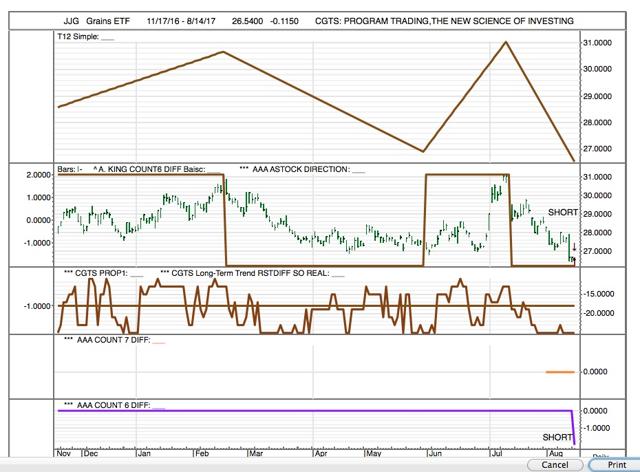 There is ample evidence from our lists that the NASDAQ correction -- short-lived as it was -- has ended or is ending.
MJC, CGTS
Disclosure: I am/we are long udow, aapl, gbtc.