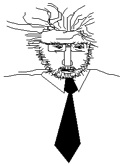 15 August 2014
DIRECTION IS EVERYTHING (PART II)
Continuing yesterday's newsletter.  We are interested here, simplifying further, in any position that has CHANGED DIRECTION this week.
Keeping with the SIMPLICITY theme, we will focus largely on the 2-PART SYSTEM, PROP1 and DIRECTION, ignoring for the moment EMV.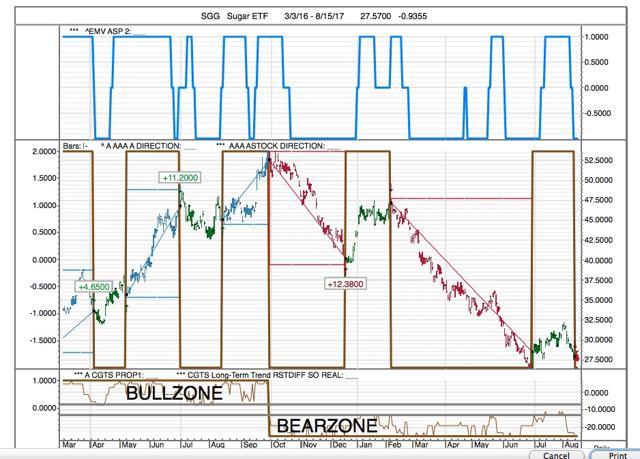 I should give EQUAL TIME for the longs -- and, since I showed RRGB yesterday -- I'll show PDLI: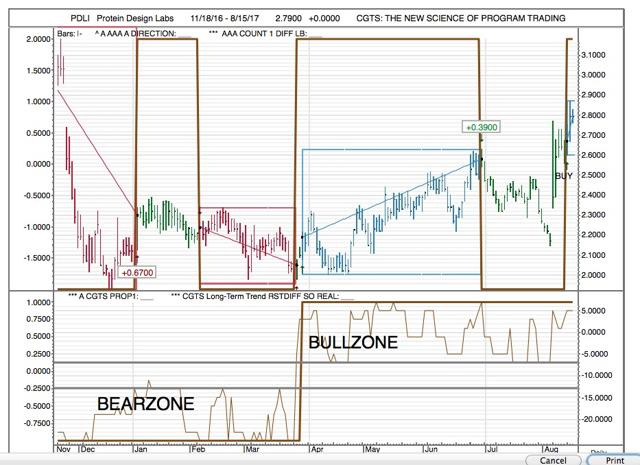 A TRADE ON THE ROPES.  Here is a picture of a LONG POSITION that is struggling: our old friend from the North Country, QCOM.  Note both COUNT7 (Earlier) and COUNT6 gave SELL SIGNALS ON QCOM.  Our 3-Part System (EMV ST) is still a HOLD.  DIRECTION rose in April, with PROP1 BULLISH, and with EMV below zero (oversold); DIRECTION recently fell back -- this would be a sell in our 2-PART SYSTEM.  The three part system requires, to sell, that DIRECTION be negative AND EMV be overbought, above zero, which it is not currently.  When EMV lurches above zero (soon) -- this will trigger a SELL SIGNAL unless DIRECTION also breaks up above zero.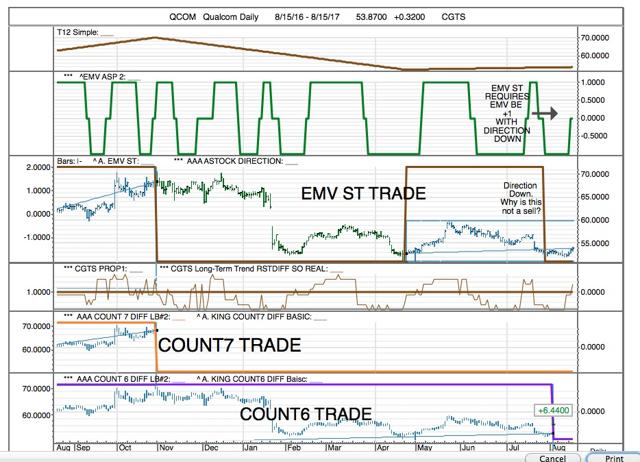 We had no new signals in our M2F ALT 3x System.  We had a new SHORTSELL SIGNAL in COUNT7: EEV, SHORT EMERGING MARKETS -- meaning Emerging Markets should climb.  This is the first C7 trade of EEV.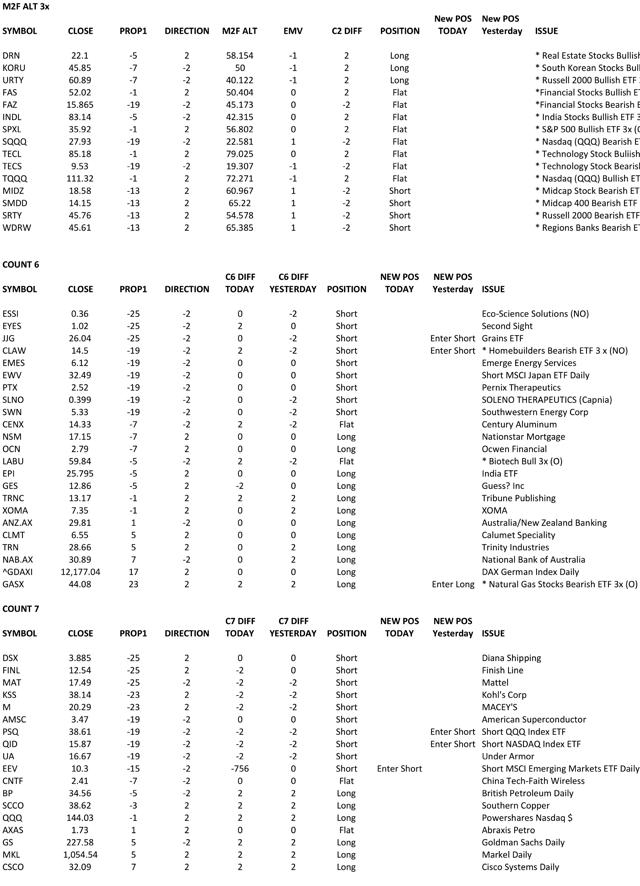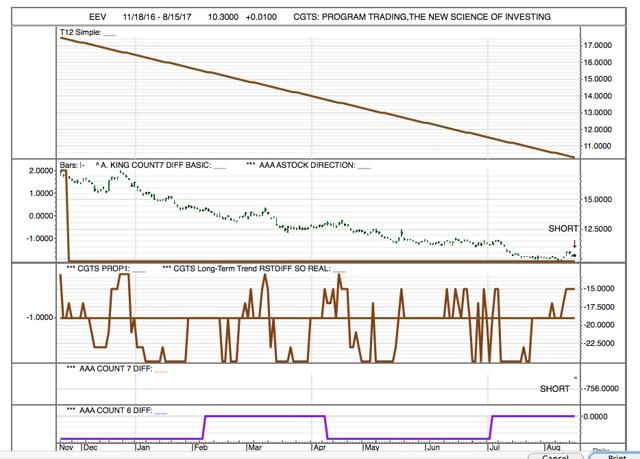 We held our first formal CHAT SESSION THIS WEEK. We will try to do this every week, TUESDAY, 4:00 PM Pacific Time.  It was useful to me.  Everyone seems to desire a simplified newsletter.  We are listening.
For fundamental CGTS descriptions:
http://home.mindspring.com/~mclark7/CGTS142.htm
MJC, CGTS
Disclosure: I am/we are long UDOW, GBTC, AAPL.