BUY HTZ, Hertz
Aug. 28, 2017 11:57 PM ET
|
Includes: HTZ, MOMO, SGG, SNAP, TSLA, WKHS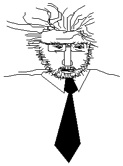 28 August 2014
BUY HTZ, HERTZ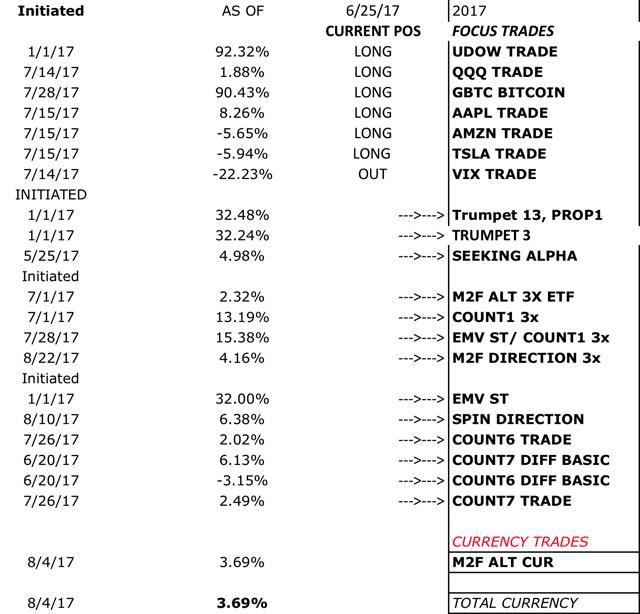 We have simplified our process and our report.
No new Trades in our M2F ALT 3x-ETF System.

In our CGTS SPIN SYSTEM, we have the following report.  SLNO is a recent BUY SIGNAL.  The top of the report is CHANGES THIS WEEK.  The secondary report is CHANGES THIS MONTH.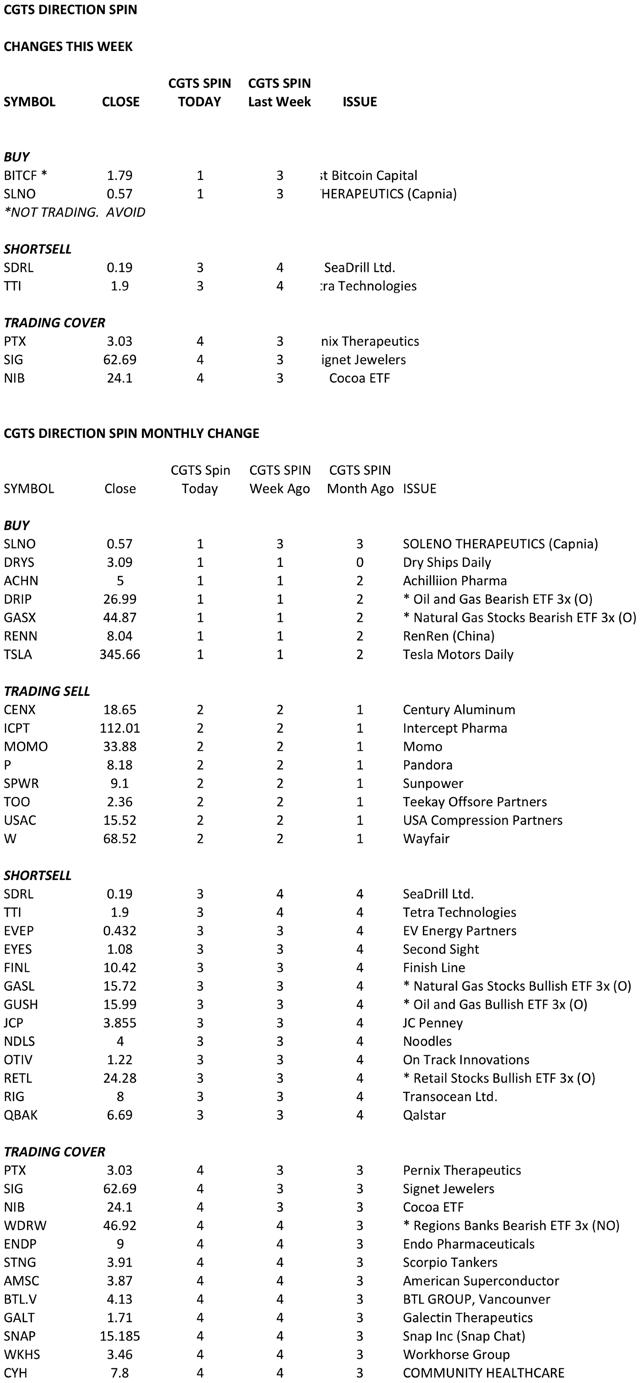 As you can see from our FOCUS TRADES, TSLA is losing us money at the moment.  But this chart shows why we still like TSLA.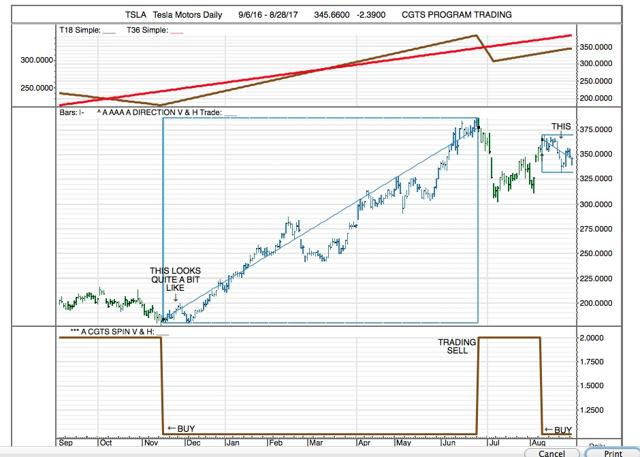 MOMO is a TRADING SELL.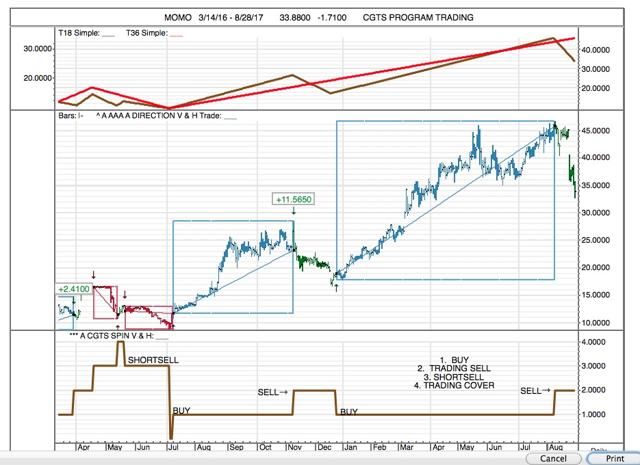 SNAP (of SNAPCHAT fame) has been negative for a long time now -- and we have been SHORT.  Our SPIN SYSTEM gives us a chance to take profits (3 transforms into 4).  We are still negative on SNAP.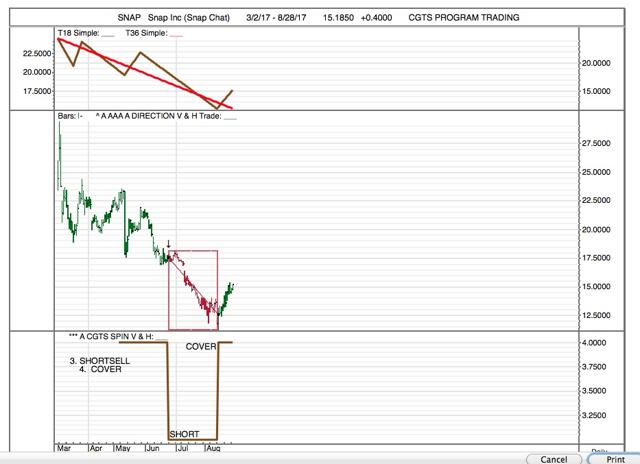 You will notice that WKHS has resolved into 4 from 3 -- which is a TRADING COVER SIGNAL.  We did not sell our LONG positions in WKHS.  It was down about 23% (our trade); now it has battled back to neutral.  WHY WE LIKE WKHS.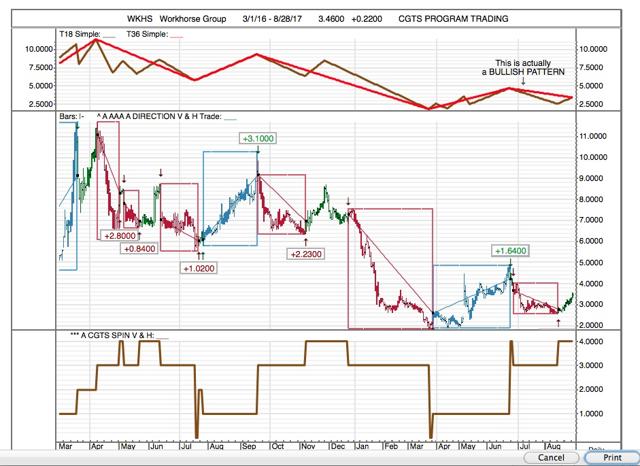 In early July WKHS broke from 1 to 4 -- which is a strange movement.  Then it moved down to 3, SHORTSELL.  But look at the TREND SHAPE in window one of the chart: BULLISH.  Look at the monthly chart: an even more telling TREND SHAPE.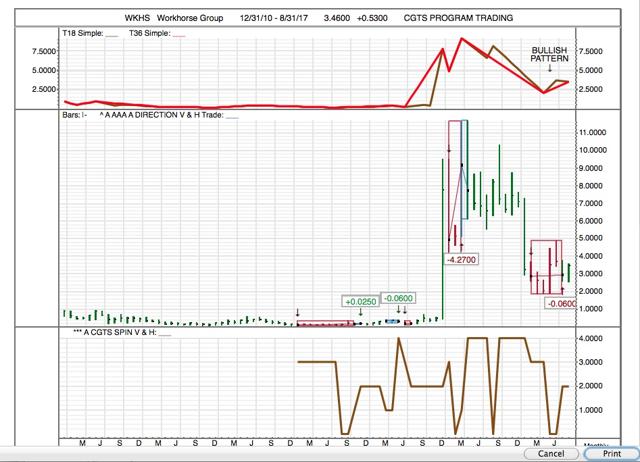 We think the selling is done in WKHS.
A couple of SPIN trades that are struggling.  We are still SHORT Sugar, SGG.  Why?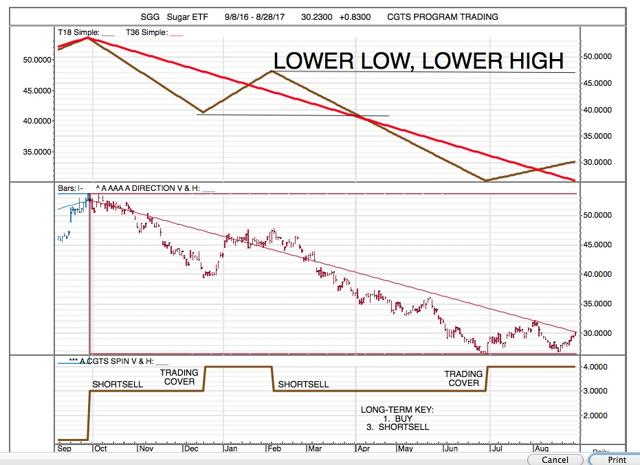 The SPIN is 4, NEGATIVE HORIZONTAL.  From here it could turn into 1, a BUY.  We think it won't, mainly because the TREND SHAPE (Window one) is horrific, with LOWER LOWS and LOWER HIGHS.  This is true also of another SHORT trade, FSM, Fortuna Silver Mines.  If this stock represents silver miners, I see nothing bullish here.  It looks like it has another leg down in it.
Ok; today's signals.  BUY HTZ, HERTZ.  We have been talking about HTZ for about 10 days.  Today we got a BUY SIGNAL in our COUNT6 SPIN TRADE SYSTEM.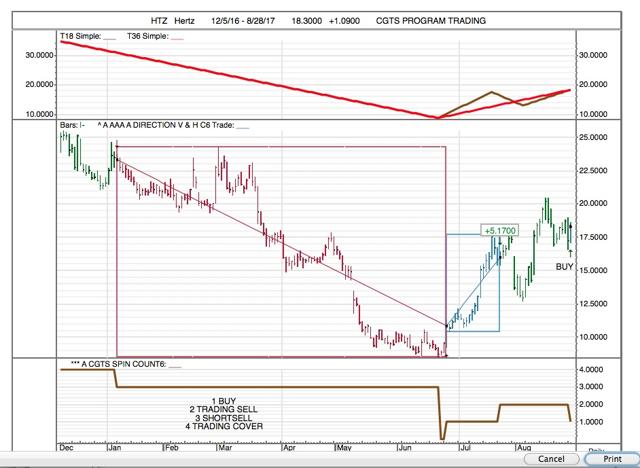 For fundamental CGTS descriptions:
MJC, CGTS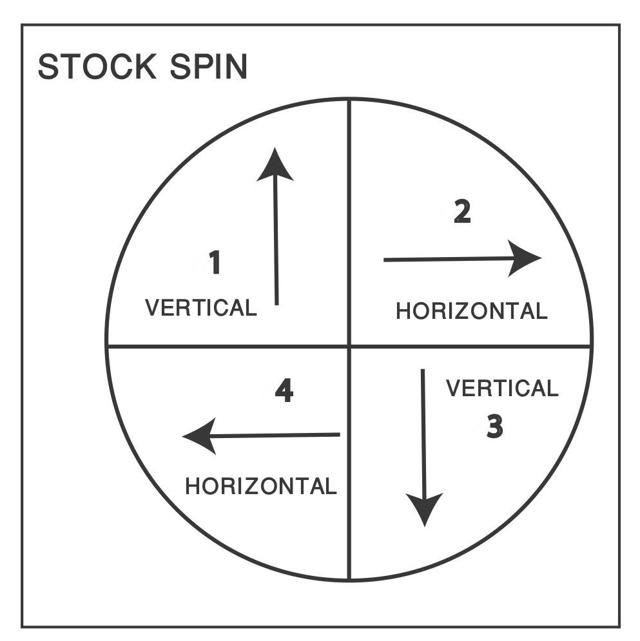 TRADE
1 = BUY; 2 = TRADING SELL; 3 = SHORTSELL; 4 = TRADING COVER
INVESTING
1 = BUY; 3= SHORTSELL
Disclosure: I am/we are long HTZ.
I wrote this article myself, and it expresses my own opinions. I am not receiving compensation for it. I have no business relationship with any company whose stock is mentioned in this article.
Disclosure: I am/we are long HTZ.