29 AUGUST 2017: BUY FINU, FINANCIAL STOCKS BULLISH ETF
Aug. 29, 2017 8:47 PM ET
|
Includes: FINU, NAIL, QQQ, RAVN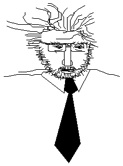 29 August 2014
We have talked a little bit about our OTHER 3x-ETF trading systems, which are (so far) much more successful than our featured M2F ALT 3x System.  COUNT1 3x is, in fact, a clone of that same system.  It depends upon (for the LONG TRADE) M2F ALT being oversold, EMV being oversold, and COUNT2 being positive -- of course, PROP1 also positive.  It gives fewer signals because of these rigorous requirements.

We did get a signal today.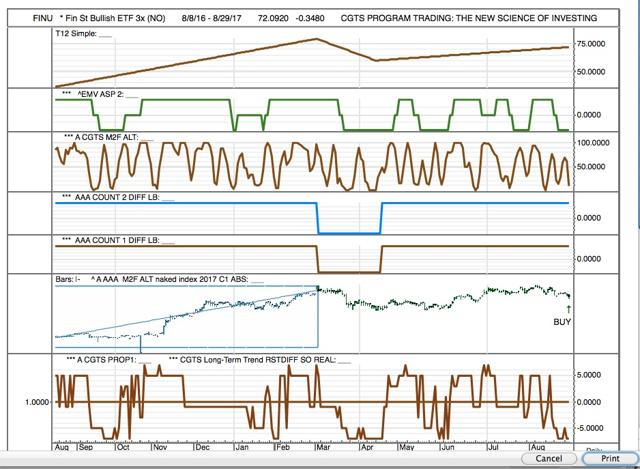 This is not a short-term trade.  If you are buying call options for this trade, you will need 4-5 months to expiration. Average duration: 95.75 trading days; 19.15 trading weeks; 4.78 trading months.

We got a BUY SIGNAL yesterday on NAIL, HOMEBUILDERS STOCKS BULLISH ETF, in the same system.
We had no new M2F ALT 3x trades.

The NDX is in rally mode.  See the top pane as M2F ALT stops its decline to try to find higher ground.  This is a WALL OF WORRY, I guess.  When I look at the internet and at television news, I see a WALL OF WORRY.  Negative grows and peaks in 2019, then begins to lose power, at which time the madness (of the moon, did I say that?) begins to dissipate.  Lunar Power (night-cycle) still will vibrate higher and harder.  The progressives believe that GENDER CONFUSION is social progress, rather than simply DECADENCE and SELF-INFATUATION.  In 2019 they will begin to see their error -- and they will begin to shrink, as matter and spirit make contact -- matter weakening.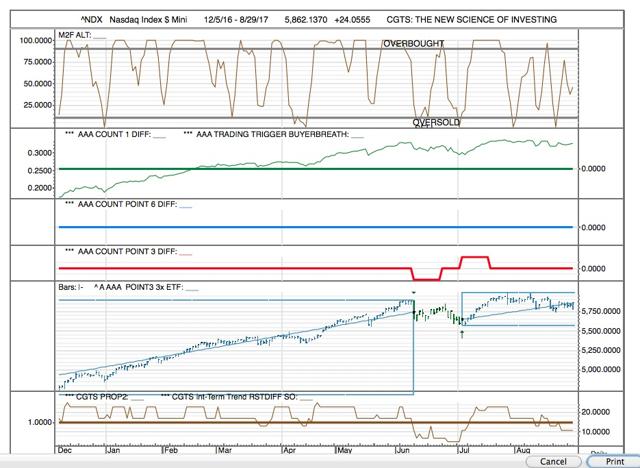 From our C6 Spin SELL CATEGORY.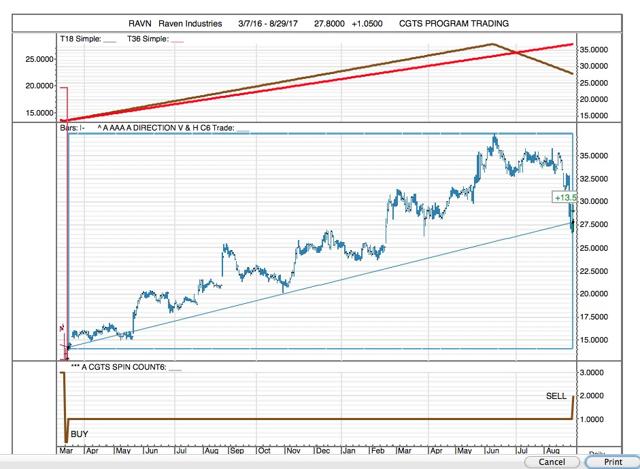 C6 SPIN clicks up from 1 (BUY) to 2 (TRADING SELL).  Nice profit.
Here's today's SPIN REPORT.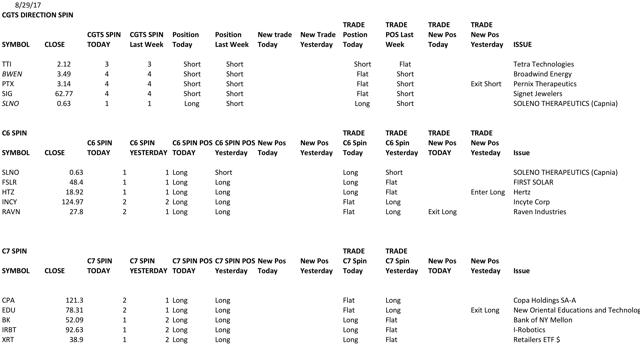 For fundamental CGTS descriptions:
MJC, CGTS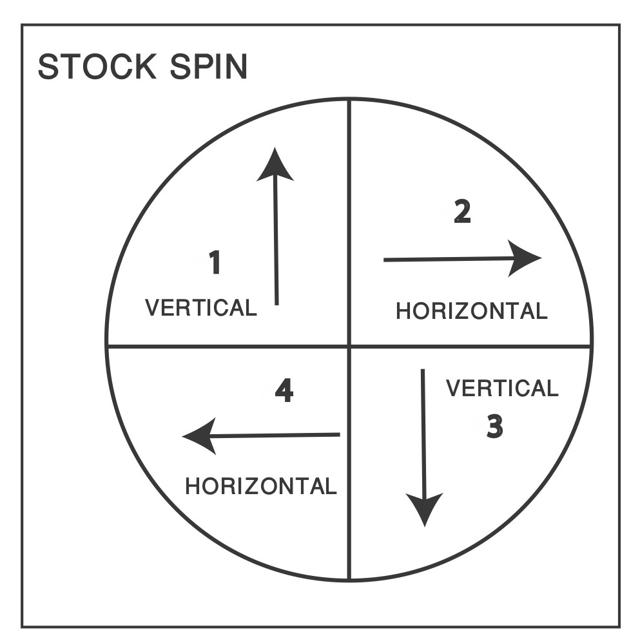 TRADE
1 = BUY; 2 = TRADING SELL; 3 = SHORTSELL; 4 = TRADING COVER
INVESTING
1 = BUY; 3= SHORTSELL
Disclosure: I am/we are long FINU.
I wrote this article myself, and it expresses my own opinions. I am not receiving compensation for it. I have no business relationship with any company whose stock is mentioned in this article.