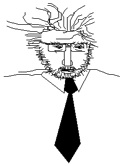 5 March 2017
STOCKS HIT OVERSOLD, and they rallied.  NDX shows all three trends are healthy, after the early February pullback.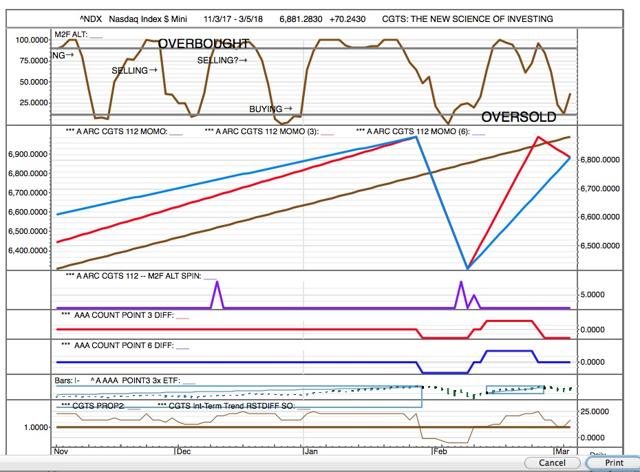 NDX is healthy.  And the leading component of NDX is also healthy.  It is time to buy Apple Computer again.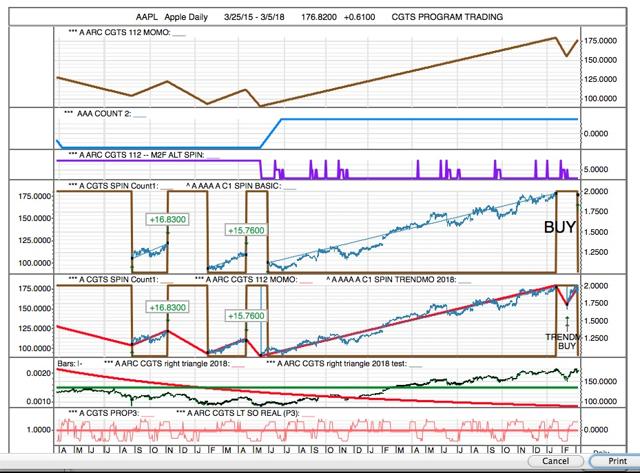 Can we afford a long-term option position in AAPL?  Well, we can -- is it what we want?  Last time we took a year-and-a-half call option position in AAPL we tripled our money.  This time?
AAPL @ 176.82.  Jan 2020 call options @ 26.75.  So $2675 will buy you (rent you) 100 shares of AAPL a little less than 2 years.  $2,675.00 would be your max loss on the position.  If you were buying 100 shares of AAPL at 176.82 you would pay $17,682.00 for the stake.  The call option would save you some $15,000 over the 100 shares -- and allow you to invest in a much wider swath of the market.  Of course, you would not get AAPL dividends with an option position.  The risk of $2675 (if the option went bust with a steep AAPL decline and no chance of recovery) would amount to about 6.6% of the $17,682 share position.  That seems like a reasonable risk, given the possible rewards.
I often buy 1 call option in expensive stocks.  I bought 1 call option in Raytheon when it was selling at 185 (paying $16.75 per share); it is now trading at $215, with 10 months to expiration.
If you always wanted to own AAPL and don't, you can consider this open door.  If you want shares instead of options, you can start with options and test the water here and consider exercising your option later when the option nears expiration -- you've essentially put a down-payment on $100 shares, which you will be able to buy @ 176.82 if AAPL rises, say, to $250.  Nice to buy AAPL at %176.82 when it is trading at $250.
READERS PORTFOLIO.
UNDER SEPARATE COVER.
We have added a new data-field to our RP.  COUNT2 30.  A rally in C2 carries the C2 COUNT to 30.  A selloff carries C2 COUNT to -30.  If you see a stock that is Long-term LONG with a C2 COUNT -30, this is one to consider.  A stock that is Long-Term SHORT and has a C2COUNT of 30 is a SHORTSELL CANDIDATE.  When a LONG Trade breaks down from 30, this is a possible SELL SIGNAL; when a SHORT Trade breaks up from -30, this is a possible COVER SIGNAL.  We will demonstrate this more later.  Also, a C1 move between 4 and ZERO is bearish, but it signals a furious struggle between Buyers and Sellers that often precedes a reversal from SHORT to LONG.  And, a Bullish C1 move from ZERO to 1 seems to be less powerful than a move from Zero to 2 and then back to 1.  We added Count1 (as data) back to our report.  You can work with COUNT1 and COUNT2 30 COUNT by yourself.  COUNT1 also tells you in PROP1 is bullish (COUNT1 1 or 2) or bearish (COUNT1 3 or 4).
FOR SUBSCRIBERS ONLY.
For fundamental CGTS descriptions:
http://home.mindspring.com/~mclark7/CGTS142.htm
MJC, CGTS
We have refined our system to a simple system of SPINS.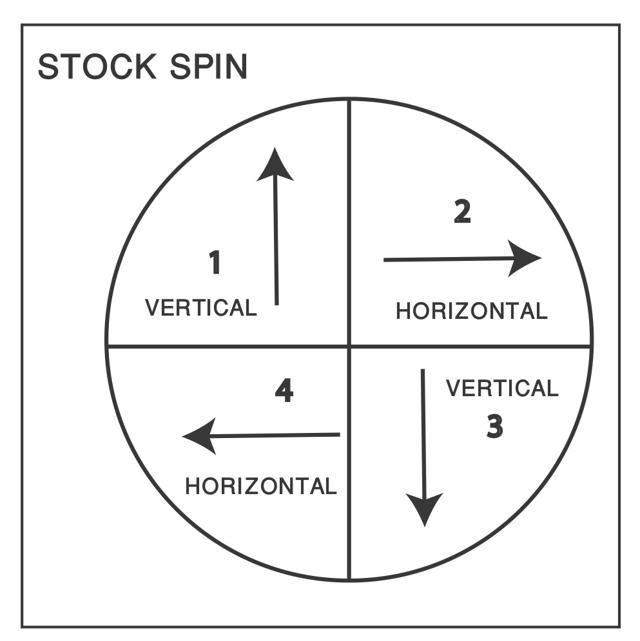 LEGEND:
COUNT1 SPIN SYSTEM AND M2F ALT SPIN SYSTEM
Essentially the trading mechanism is this:
COUNT1 SPIN SYSTEM
BUY: COUNT1 SPIN = 1
TRADING SELL/HOLD: COUNT1 SPIN =2
SHORTSELL: COUNT1  SPIN =3
TRADING COVER/HOLD SHORT: COUNT1 SPIN = 4
Long-Term Traders will Buy/Cover when Count1 Spin is 1 or 2 and Sell/Shortsell when Count1 Spin is 3 or 4.
M2F ALT SPIN SYSTEM
BUY: M2F ALT SPIN = 4
TRADING SELL/HOLD: M2F ALT SPIN = 6 two days in a row
SHORTSELL:M2 F ALT SPIN = 2
TRADING COVER/HOLD: M2F ALT SPIN = 6 two days in a row
Long-Term Traders will Buy/Cover when M2F ALT SPIN is 4 and Sell/Shortsell when M2F ALT is 2.
Disclosure: I am/we are long AAPL.