CGTS Algo Trading System
Tools
CGTS THURSDAY: NEW SELLING WAVE IS AT HAND. GET YOUR SHORT POSITIONS NOW.
Dec. 13, 2018 7:19 PM ET•SQ•Comment!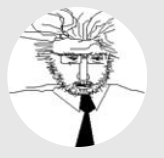 Our report indicate another SELLING WAVE is at hand. If you are long shares you don't want to sell you can hedge by buying PUT OPTIONS to neutralize your positions. We are getting a SHORTSELL SIGNAL on SQ, SQUARE, today, a stock we have liked in the past and traded LONG successfully. Not any longer. For roughly $470 one can neutralize 100 shares of SQ through FEBRUARY by buying FEB 63 put options. Each point below 63 will return you $100 on the option (for each option you hold) and neutralize your loss on the shares.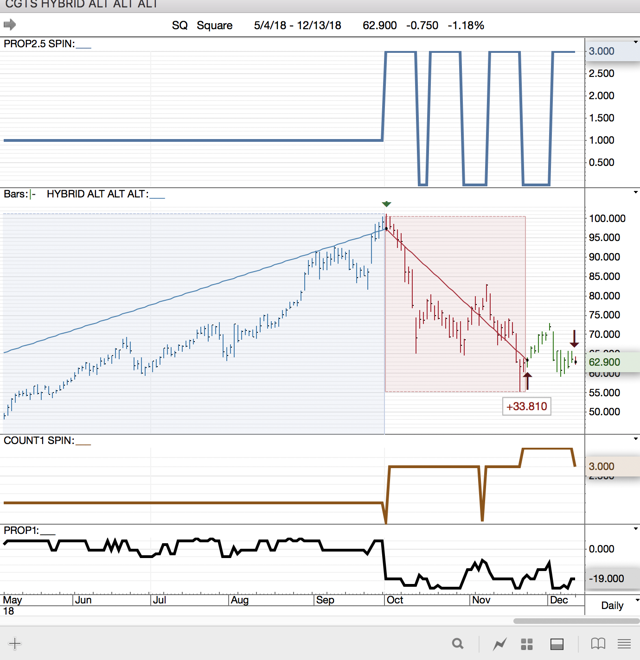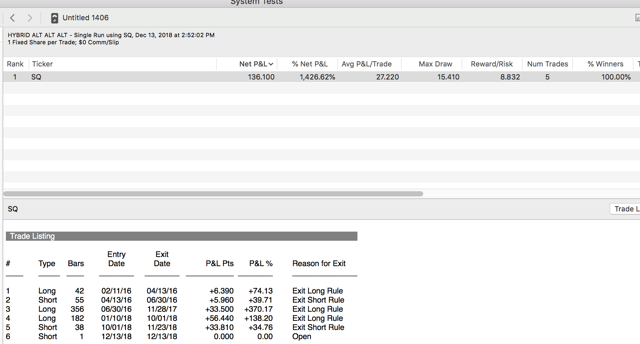 It is not just SQ that is going down. Another SELLING WAVE is hitting. Our 10x10 System, which we use to trade 3x ETFS is giving BUY SIGNALS for a bunch of INVERSE ETFS: LABD, TECS, SDOW, SOXS. Looks like tech (NDX) is going down for another dunking.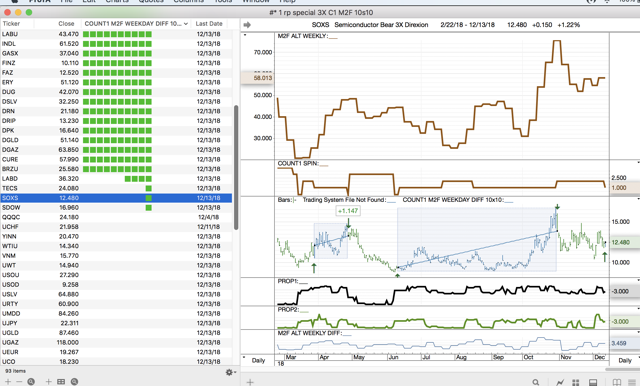 Our HYBRID AA echoes this. New SHORT CWEB, KORU, DUSL, RETA, TQQQ, UBIO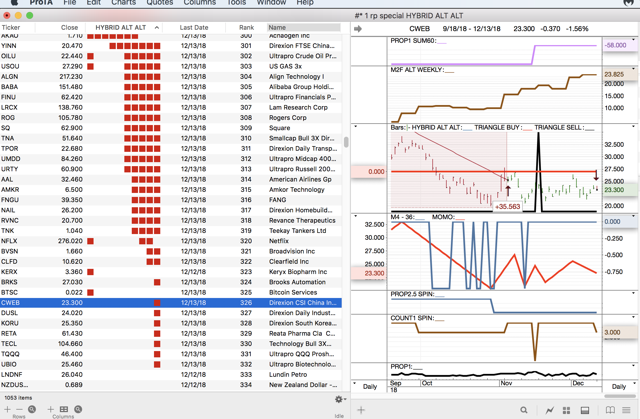 Tech stocks lower: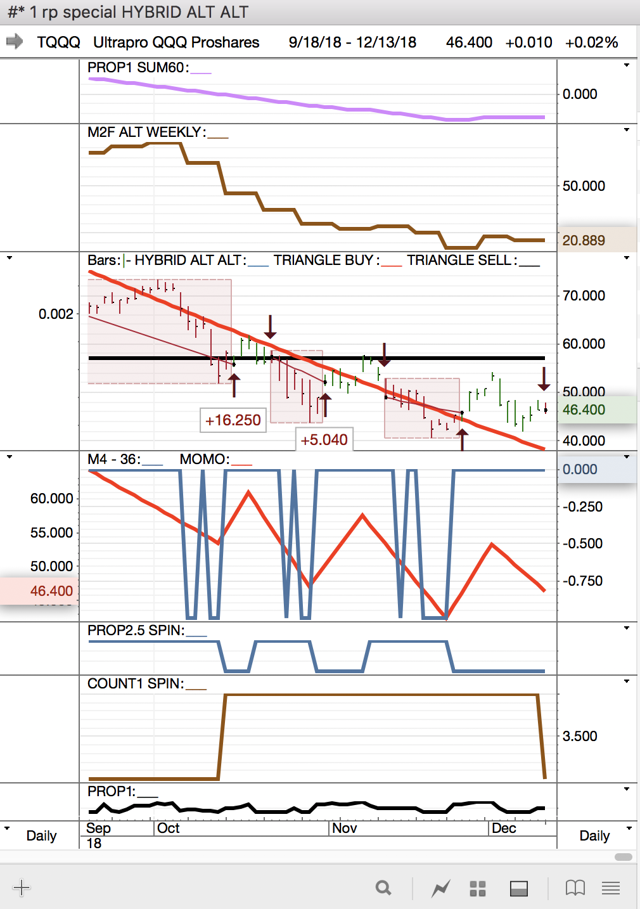 This system has several new SHORT SIGNALS today.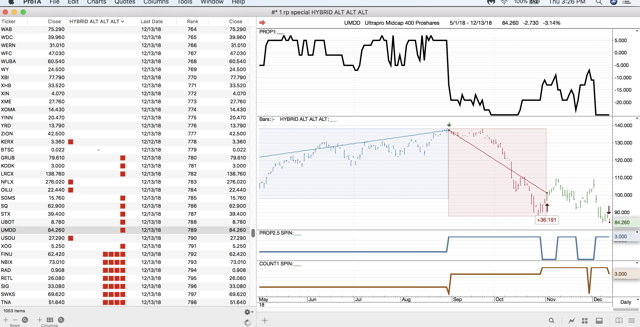 Our COUNT1 SPIN SYSTEM is reporting 167 WEEKLY CHANGES in C1 SPIN. This is a huge number. What kind of picture is it giving? BEAR PICTURE.
AMAT is a New SHORT again in our COUNT1 SPIN System.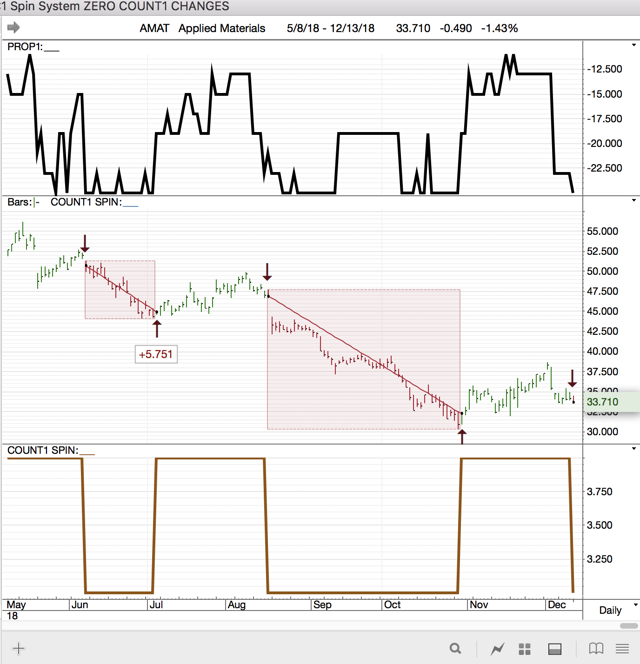 MU, MICRON, is a new SHORTSALE.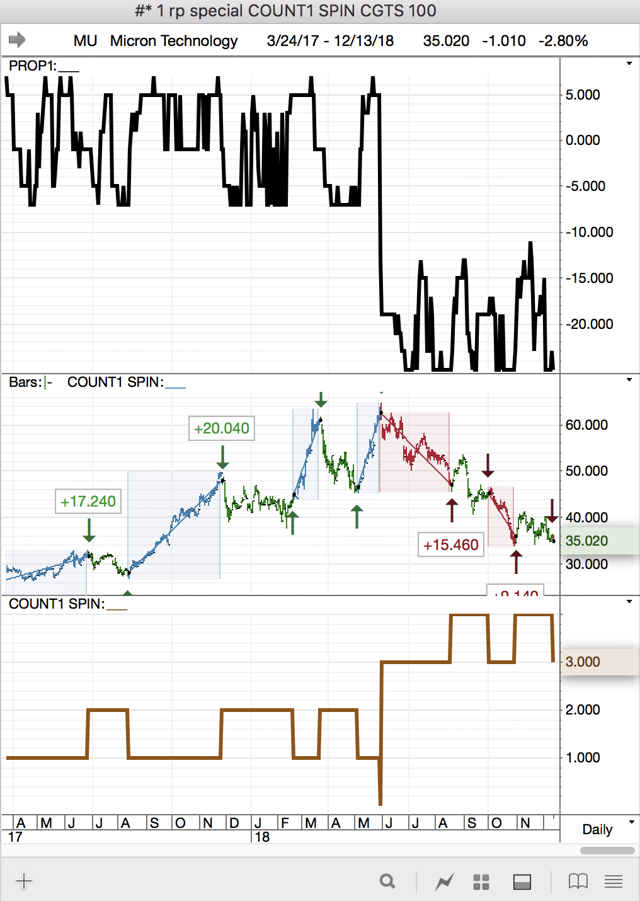 DRIP, which is an INVERSE of OIL, which rises when OIL falls, is a new BUY SIGNAL.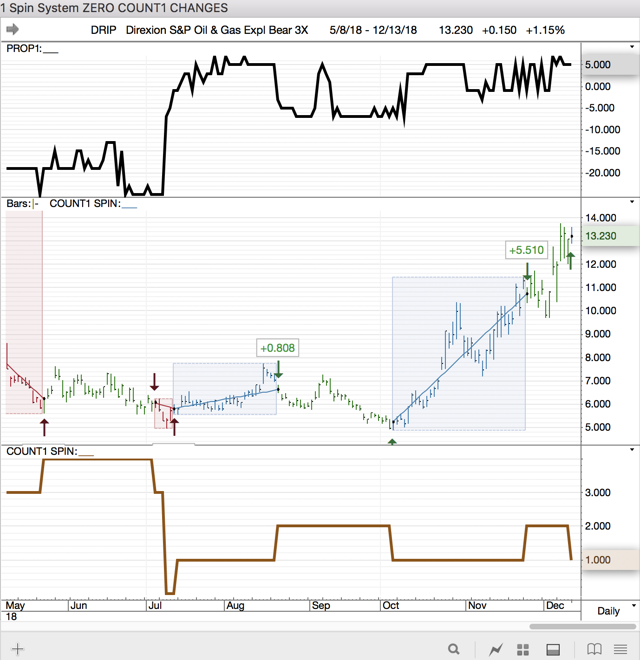 ERY tells the same story. OIL going lower -- all part of the STRONG DOLLAR DEFLATION. We need lower prices everywhere. This should have happenbed 2001-2019. Apparently it may all happen in 2018-2019. Reminiscent of Paul Volcker in the early 1980's.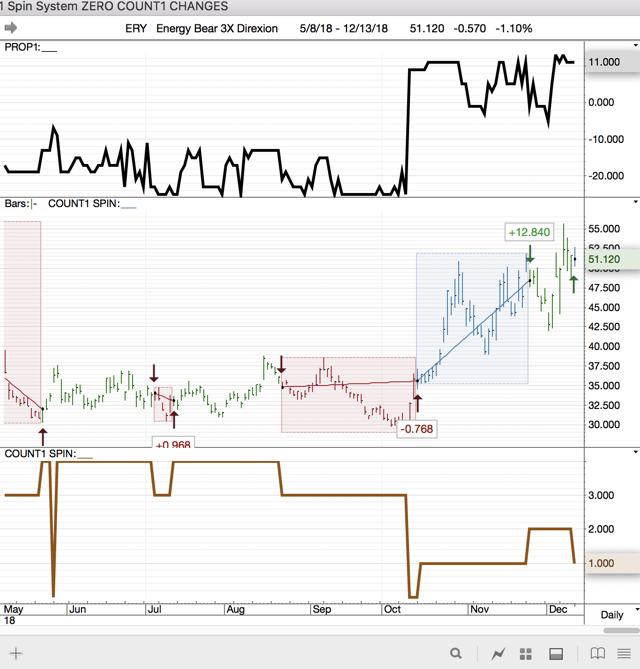 GASX too?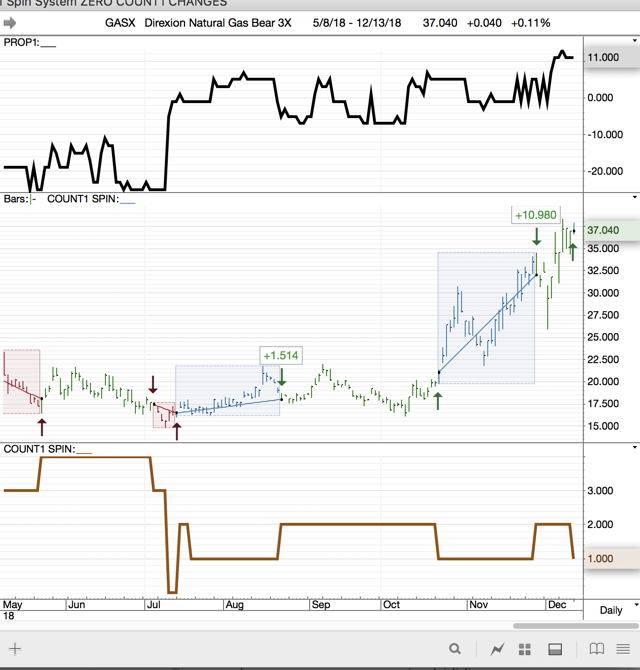 Yes. Natural Gas going lower. Developing Markets also going lower.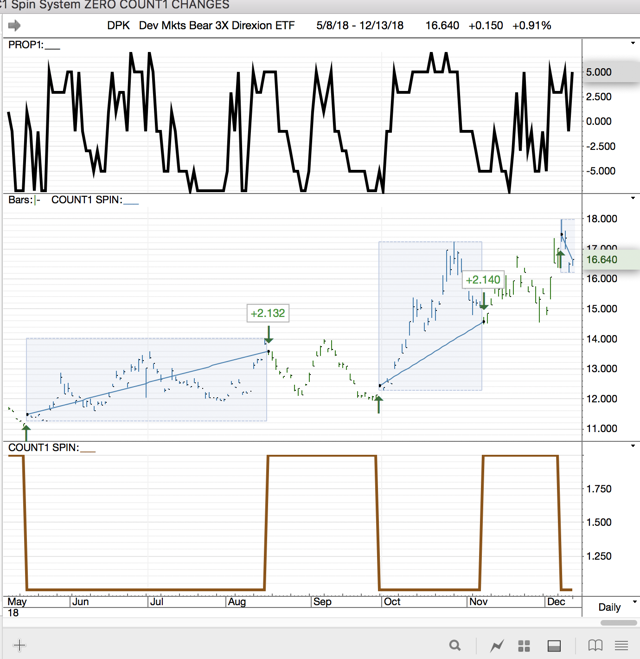 DUSL SHORT, INDUSTRIALS.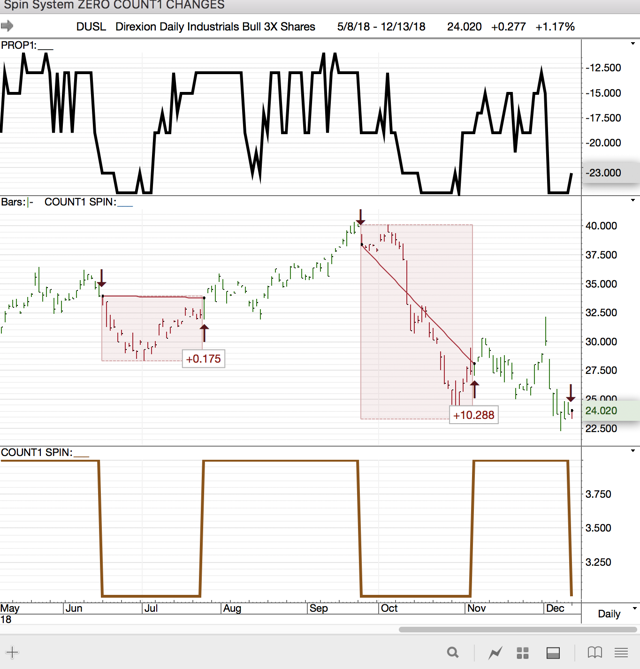 UDOW, SELL.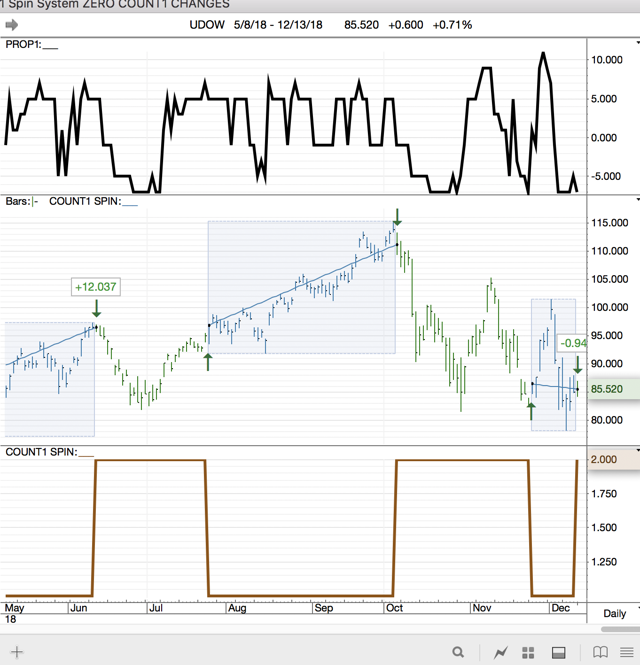 23 issues have flipped from COUNT1=2 to COUNT1=1, or BUY. They are all BEARISH issues except DXR, DAXOR CORP, medical instruments and supplies. I'd avoid the BUY SIGNALS at this time. The SELLING WAVE looks like it might be ferocious here. This report shows today's COUNT1 reading on our left and last week's COUNT1 reading to the right of this. VIX, for instance, has changed from COUNT1=2 to COUNT1=1, BUY.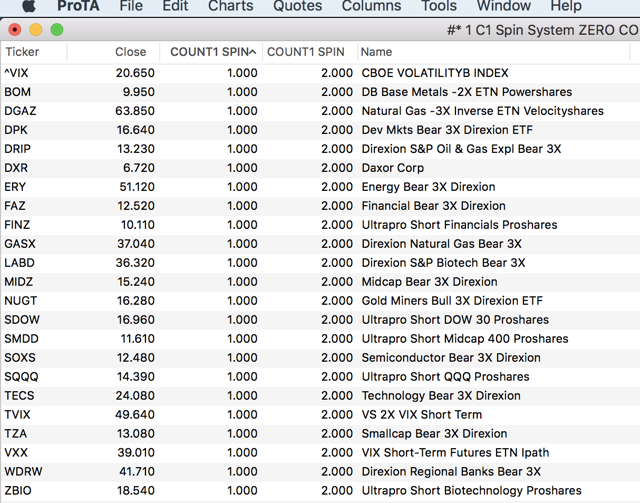 COUNT1 SELL SIGNAL, C1=2.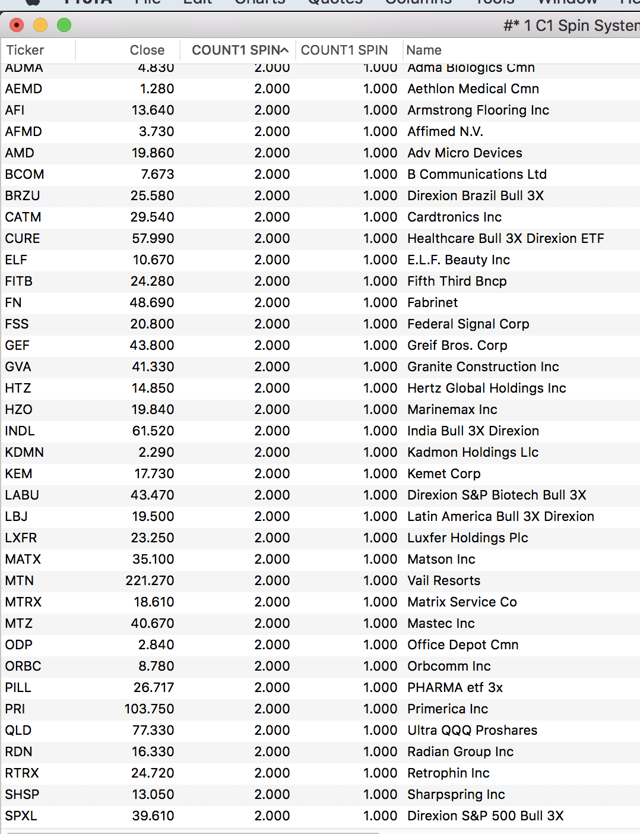 COUNT1 SPIN SHORTSELL, 3 READING: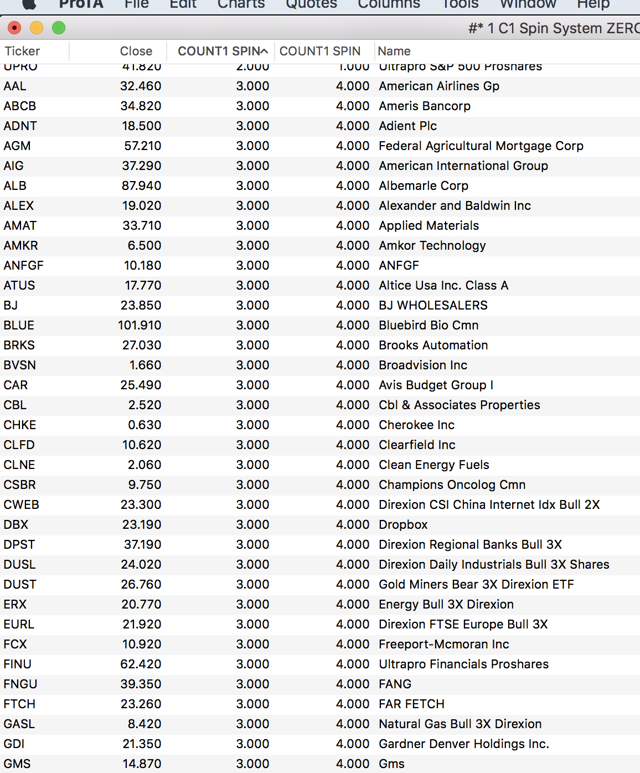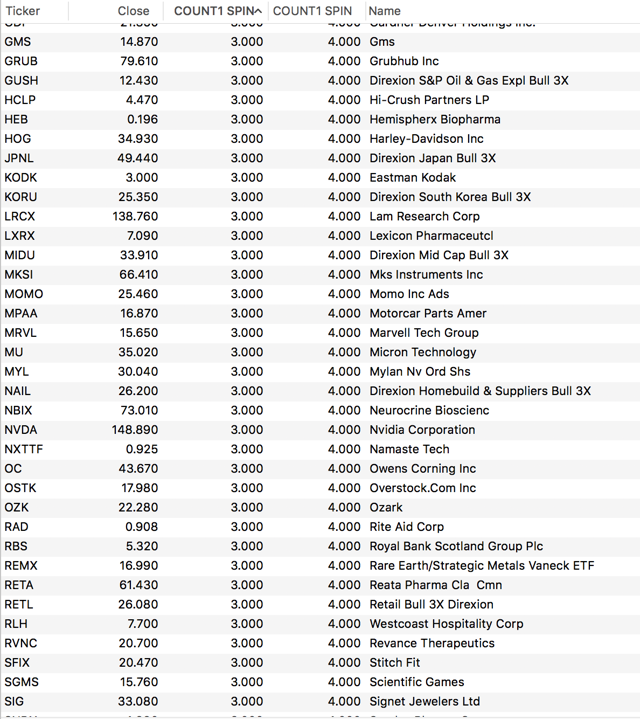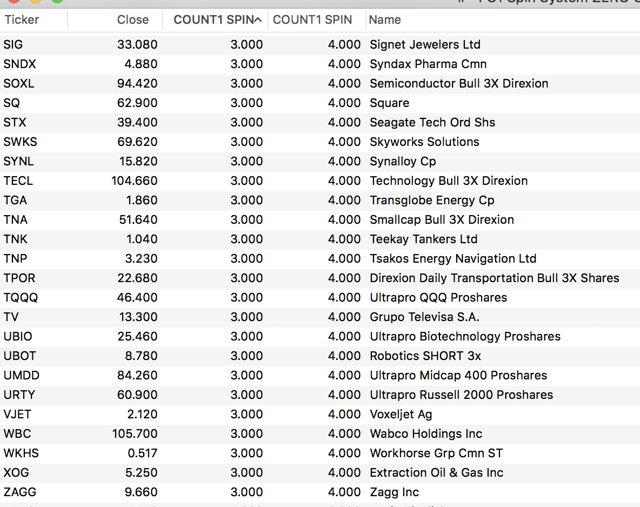 COUNT1 SHORT COVER, READING 4.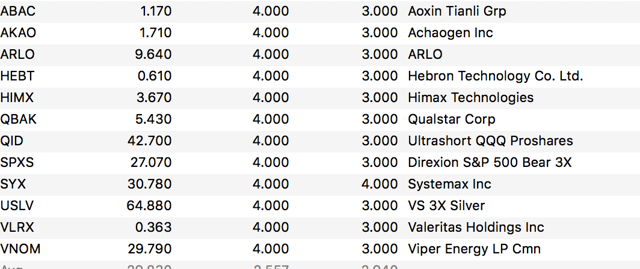 Usually this report fits in one pane, with about 25 changes. This report of 167 issues is VERY unique, and more than a little daunting, 13% of our entire database.

Shouldn't global market chaos be good for gold?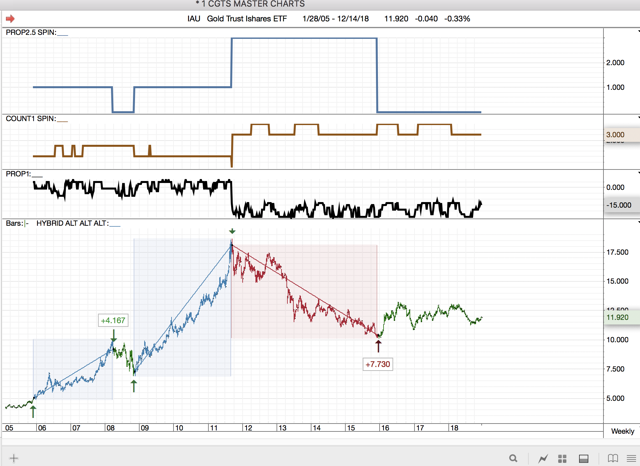 Not when its being caused by a global dollar shortage. When the Dollar goes up, gold and oil go down.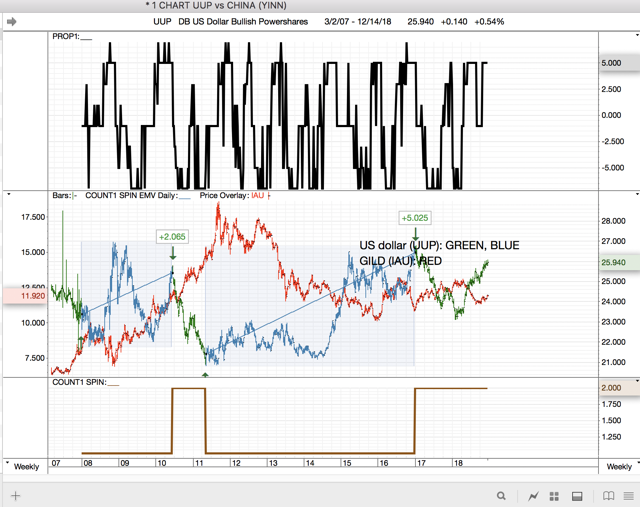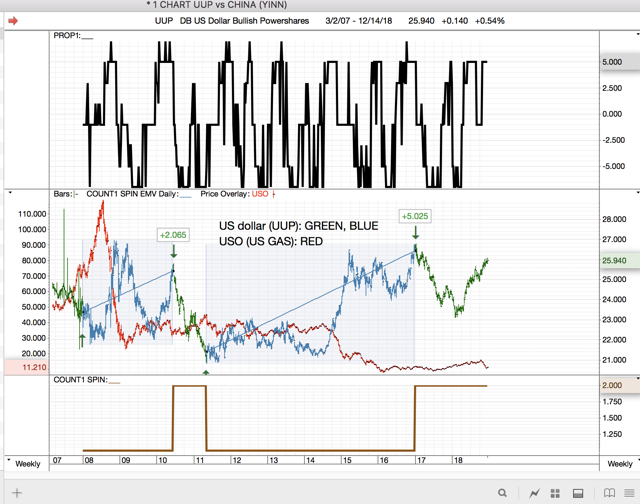 The Strong Dollar deflates all the bubbles the FED has so carefully engineered.
Protect yourself by buying PUT OPTIONS.
MJC, CGTS
Disclosure: I/we have no positions in any stocks mentioned, but may initiate a short position in SQ over the next 72 hours. I wrote this article myself, and it expresses my own opinions. I am not receiving compensation for it. I have no business relationship with any company whose stock is mentioned in this article.
Disclosure: I/we have no positions in any stocks mentioned, but may initiate a short position in SQ, AMAT, MU over the next 72 hours.