CGTS Algo Trading System
Tools
CGTS RP FRIDAY
Jan. 18, 2019 8:52 PM ET•Comment!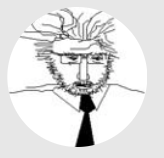 One of our readers (from New Zealand) made a very interesting observation. I wrote that COUNT1 SPIN SYSTEM was a BUY (C1=1) but that MOMO SHAPE was not hopeful. When the MOMO SHAPE (red lines in all the charts) is making new highs and new lows, this is buillish. When it is making lower lows and lower highs this is bearish. However, remember MOMO is the engine of our COUNT1 System. When it turns up it is short-term bullish, even when the MOMO SHAPE is suggesting the rally might be short-lived. (Thanks Cristiano for the question.)
Charts to show this: First let's look at stocks in bullish MOMO trends. INTC is bullish, short-term and long-term. SEE MOMO. New highs and new lows. COUNT1 BUY SIGNAL TODAY.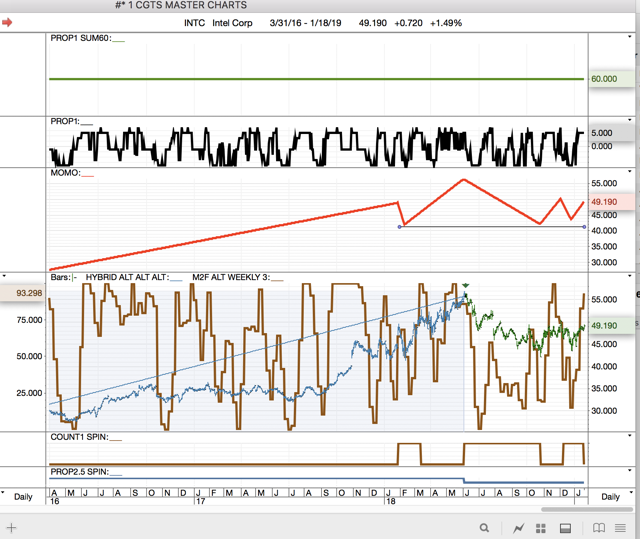 LADR: excellent MOMO SHAPE.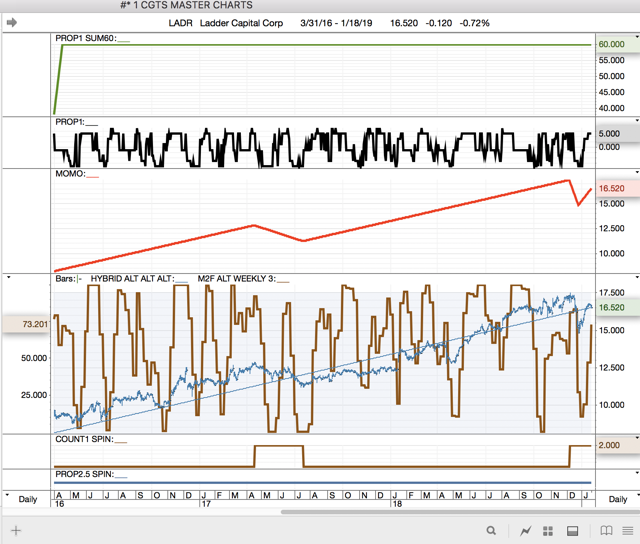 MSFT is an excellent picture of a MOMO BULL. It is giving a recent COUNT1 BUY signal. We look at COUNT1 first, the BUY SIGNAL, then we look at MOMO, to see that it is portending clear sailing up.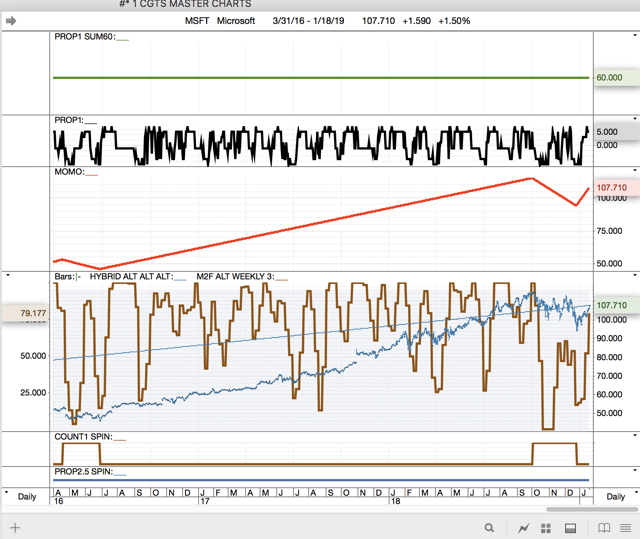 Not all stocks look like this, in fact. IQ is not bullish. It has rallied back to -11. -11 and -13 tends to be the BEAR Ceiling. During a BEAR RUN PROP1 sinks to -25; then it rallies back to -11 or -13. If it can't get through this level, to -7, then it portends more selling. The BUYERS are not strong enough enough to pop a hole in the BEAR Ceiliing. Look at MOMO: very negative. MOMO needs to break up through the line I have drawn at 22.07. This will be the breaching of resistance and will inaugurate a "higher high" transition.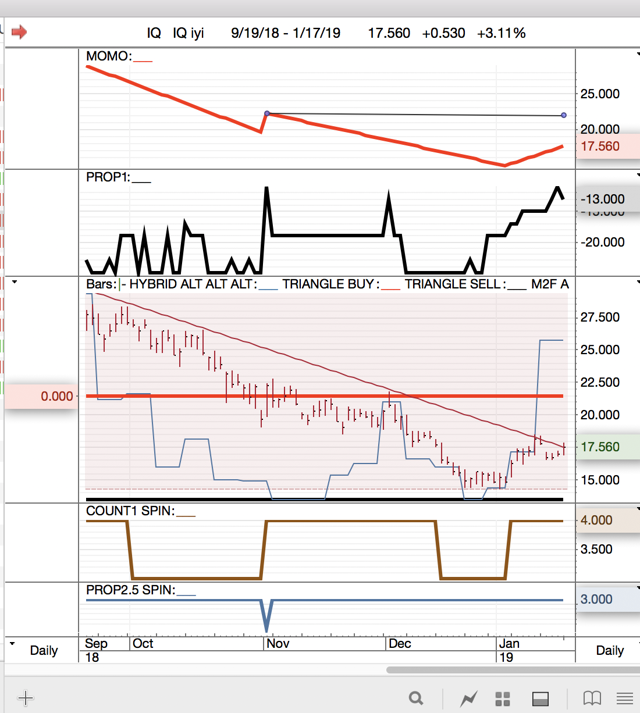 SQ is PROP1 positive. Does this mean the selling is done? This is a seriousb attempt by buyers to overthrow sellers. Both COUNT1 and PROP2.5 SPIN are at ZERO. This means the battle is still uncertain. MOMO SHAPE is negative.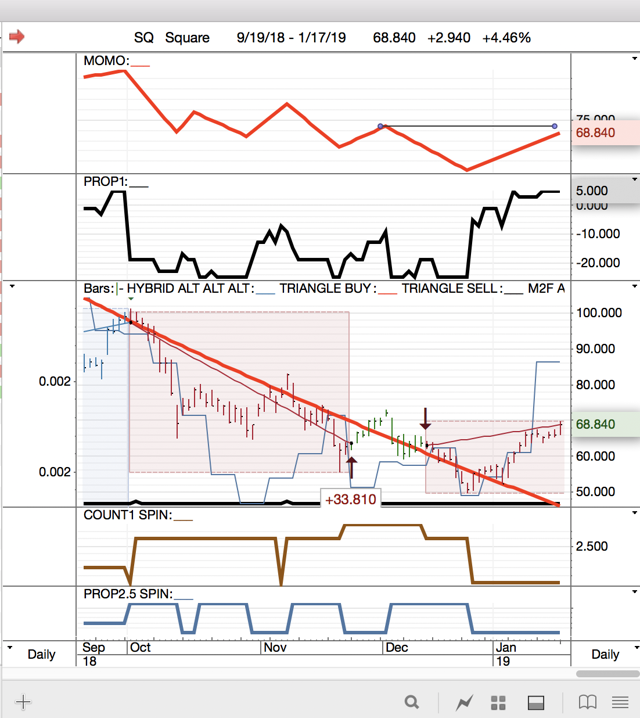 CHAU is still MOMO SHAPE negative also. It is still PROP1 negative, stuck at -13.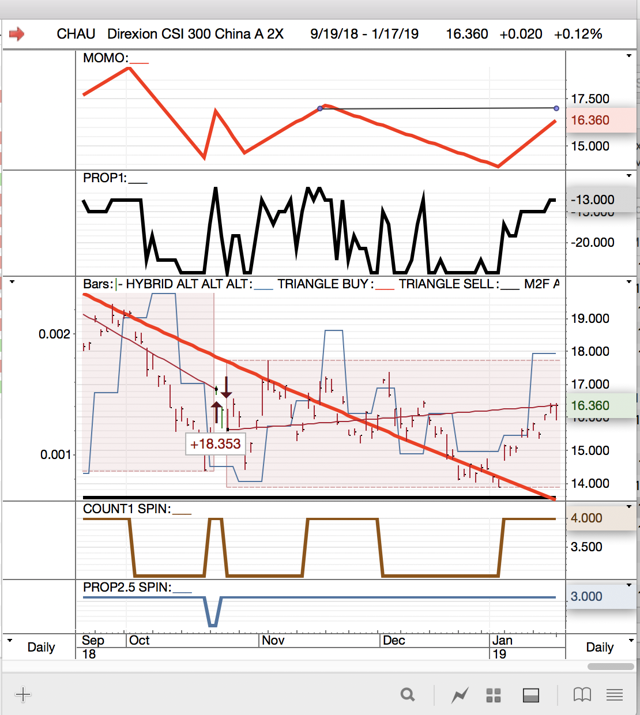 NETFLIX, NFLX, is back. MOMO has broken through resistance and is making a HIGHER HIGH. PROP1 is bullish. Sum60 is rising.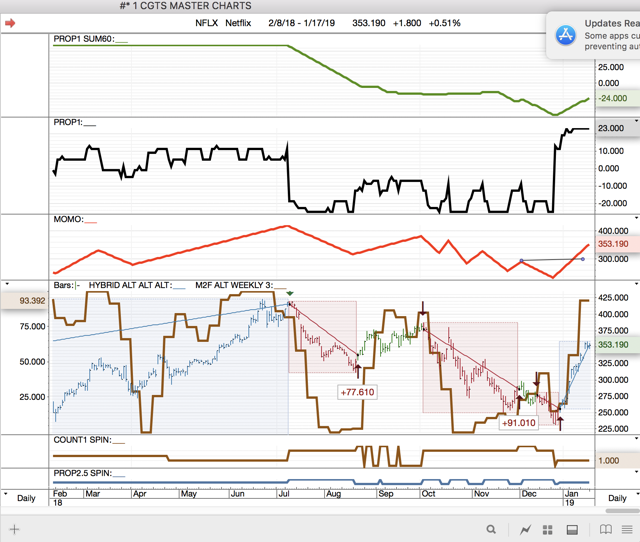 What about GE? GE has finally bottomed, PROP1 tells us.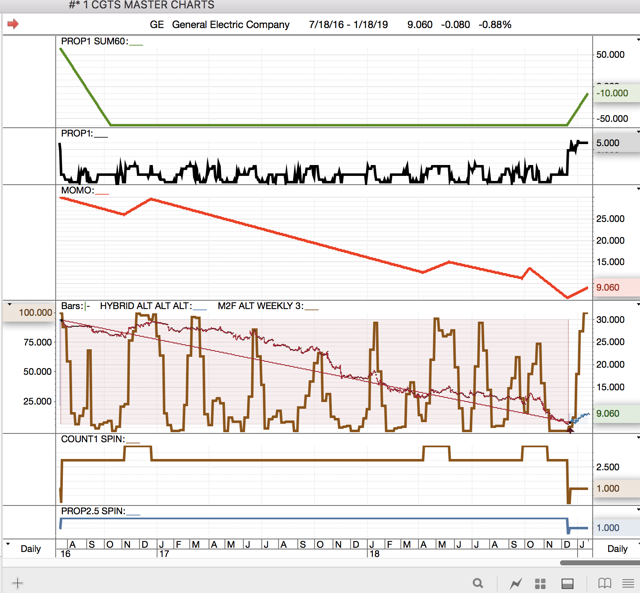 But that is a very ugly MOMO SHAPE. I would waiting on buying it until the MOMO SHAPE breaks through resistance, which is 13.438 at the moment.
TENCENT has crushed resistance -- but it is still PROP1 negative.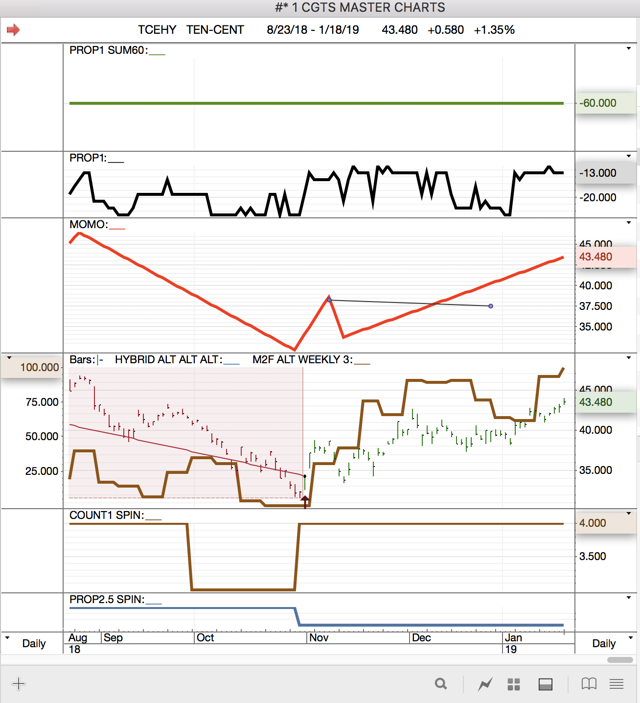 Our HYBRID ALT ALT ALT PORTFOLIO is still up 8.6% 11/27/2018.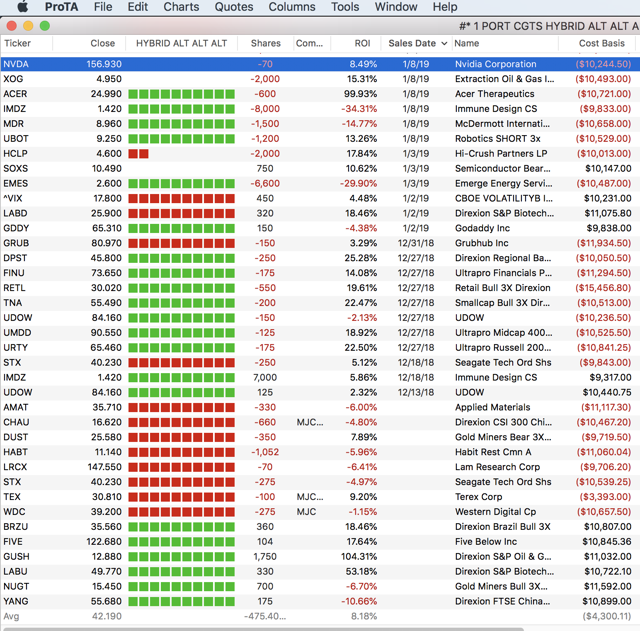 Is the BEAR MARKET over? Not sure. HYBRID AAA suggests the BUYERS are coming back.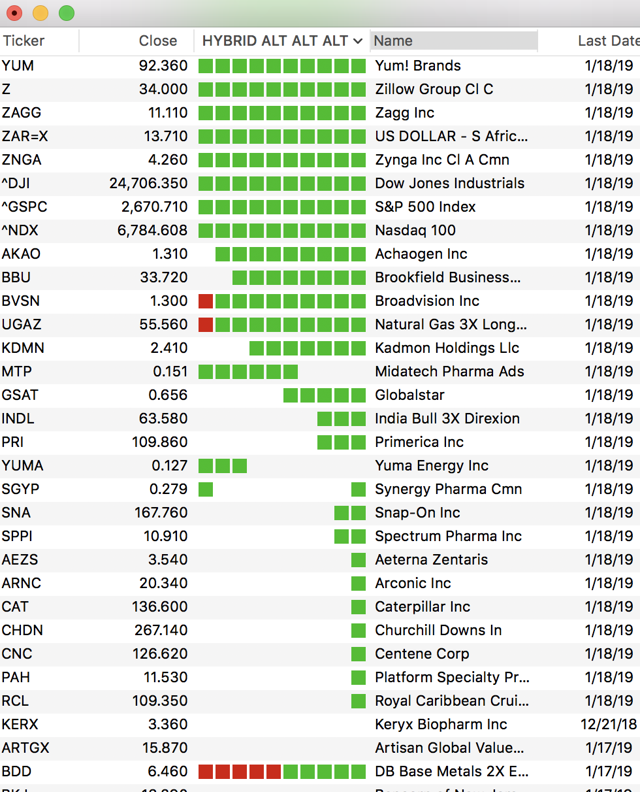 Remember, the colored box (single) on the far right and GREEN is a new BUY today. Sfoioo SGYP, SNA, SPPI, AEZS, ARNC, CAT, CHDN, CNC, PAH and RCL are new BUYS today. Manage your portfolio with this tool. When the GREEN boxes stop, MTP, for instance, SELL it.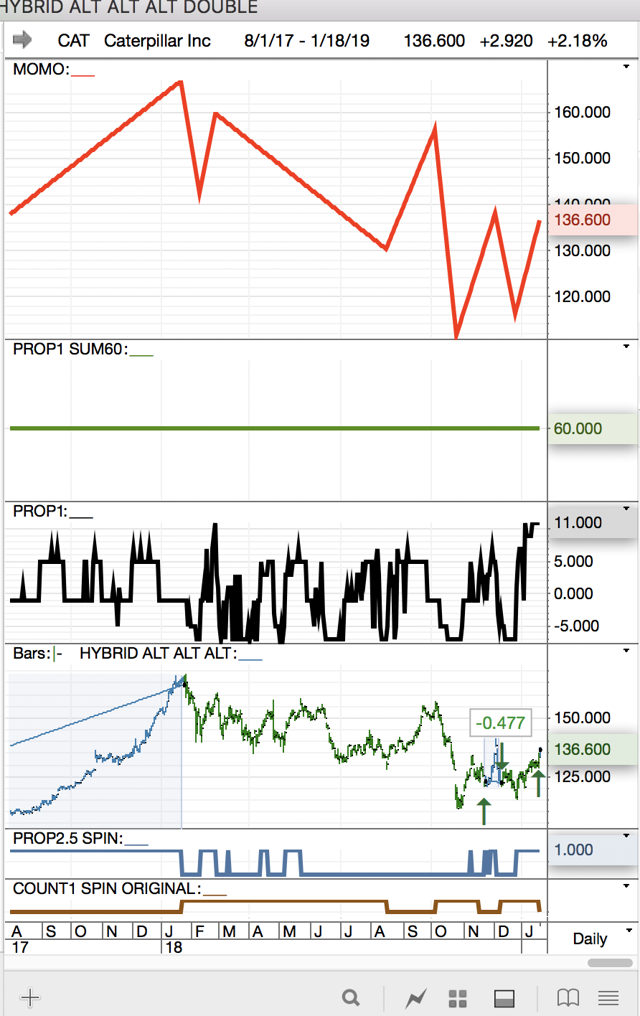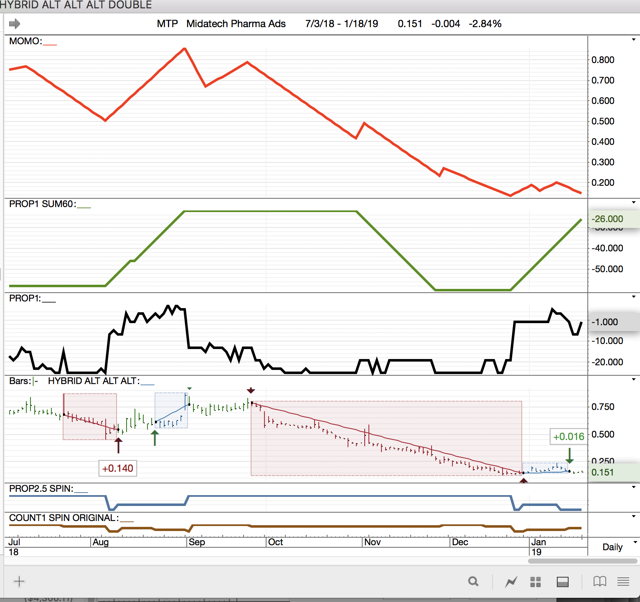 Not many NEW SHORTSELL Signals. Of course, this makes sense. It is a breathing process. IN-BREATHING is SELLING; OUT-BREATHING is BUYING. Both come in waves. One new SHORTSELLl signal TODAY, WDRW, Bearish Regional Banks. SHORTING this is the same as BUYING (LONG) Regional Bank stocks.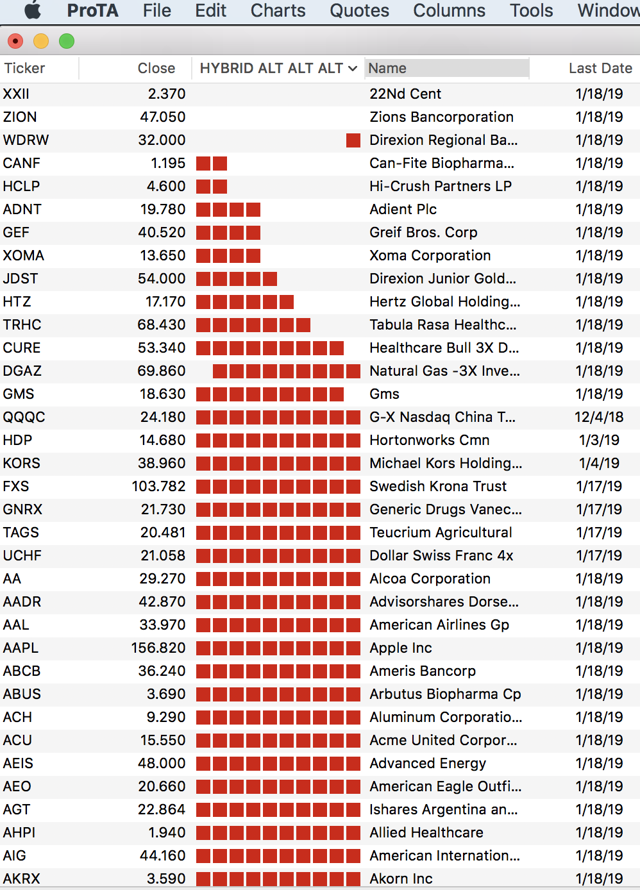 HYBRID AA IS ALSO up over 7% in three months, despite recent rallies which have shaken our SHORT positions. It is still doing well, in fact.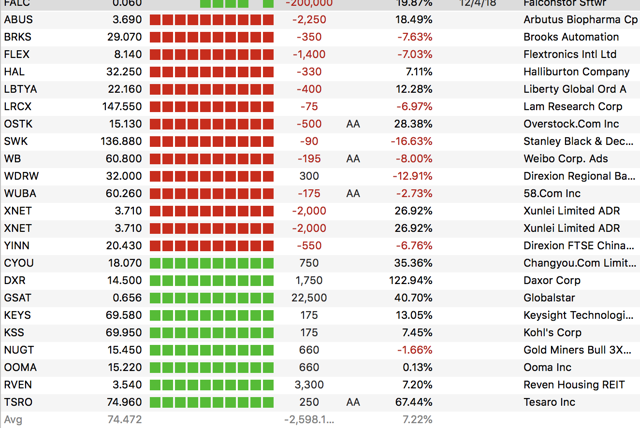 H AA has some new BUYS today also.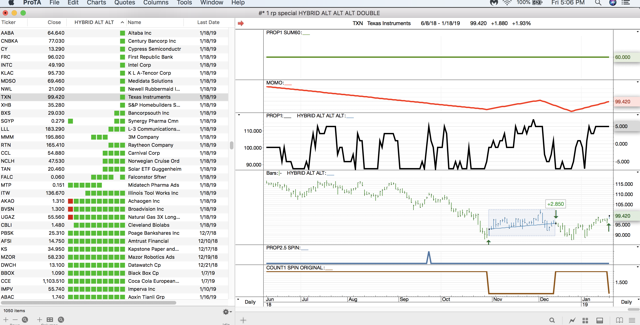 SHORTSELLS? HYBRID AA?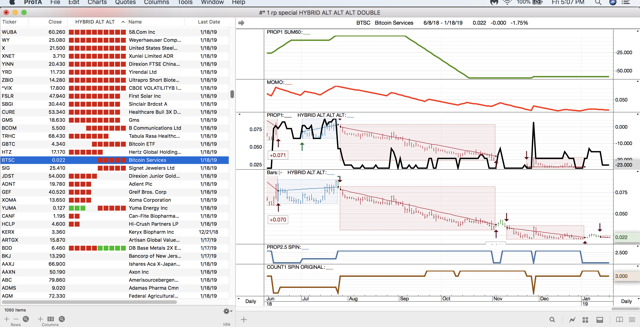 I will f'ocus on these two systems until I am well again.
HYB AAA formulae:

HYB AA formulae:

INTERNALS. SELLERS (C1=2 and C1=3) are at 28.24%; BUYERS are at 71.76%. 25.39% of these BUYERS are C1=4, in A BEAR UPmove.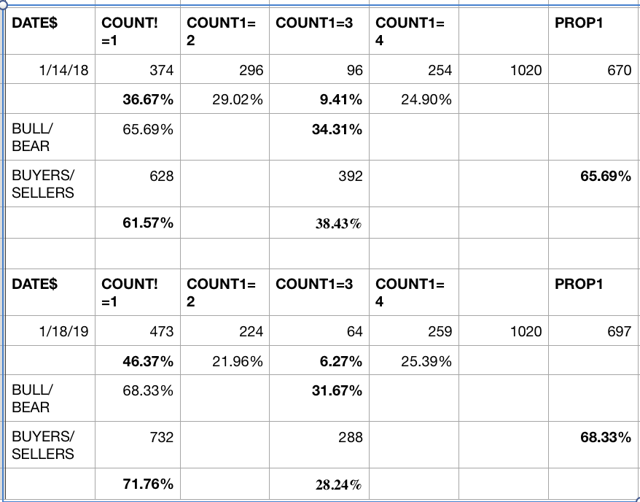 C1=1 BULLISH BUY has improved 10% in a week, from 36.67% to 46.37%. in May 2018 it was 51% -- so this rally does have teeth. Keep an eye on the US Dollar, which could wreck the rally.
If we look at a shorter-term MOMO for curriencies, we see UUP has corrected but its MOMO is still VERY POSITIVE -- blue line above price plot.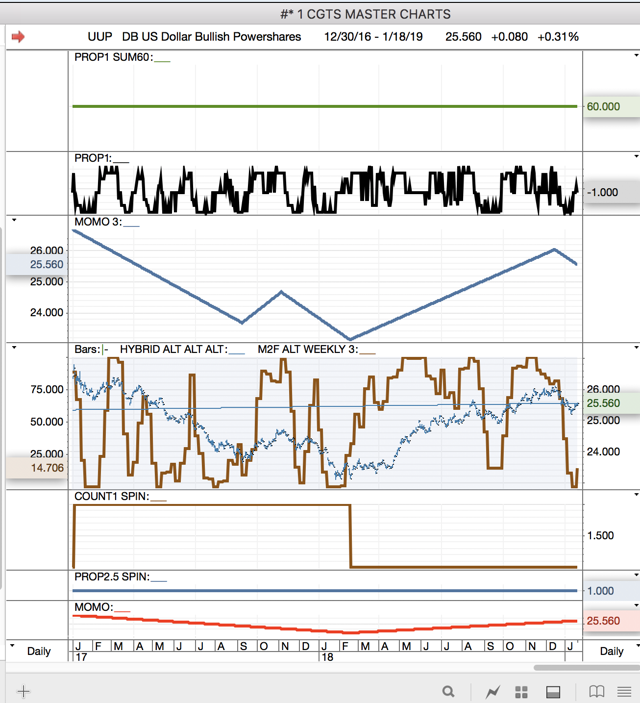 UDOW is positive by PROP1. Not by MOMO.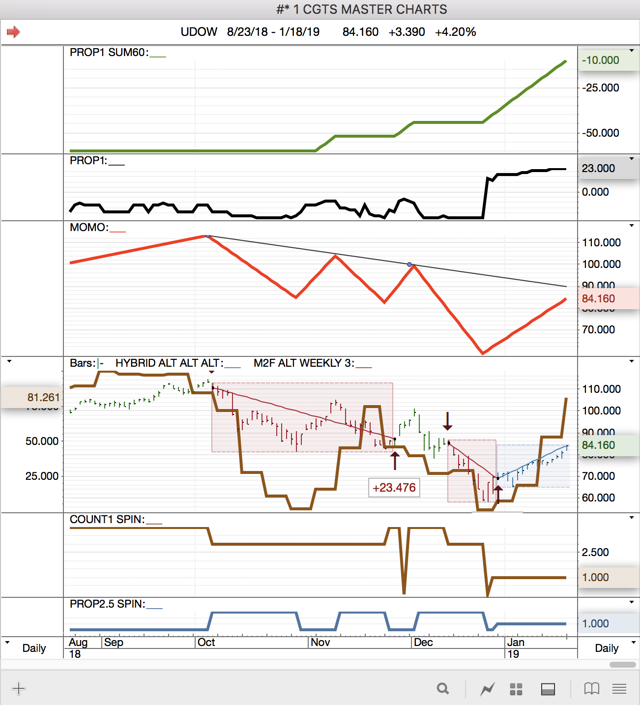 None of the BEAR PROBLEMS have gone away. THE FED UNWIND and higher FED rates are not going away. The destruction of the CHINESE economy is not going away. So, be careful here.
HEADLINES FROM ZHEDGE.


MJC, CGTS
Disclosure: I/we have no positions in any stocks mentioned, and no plans to initiate any positions within the next 72 hours. I wrote this article myself, and it expresses my own opinions. I am not receiving compensation for it. I have no business relationship with any company whose stock is mentioned in this article.
Disclosure: I/we have no positions in any stocks mentioned, and no plans to initiate any positions within the next 72 hours.