CGTS Algo Trading System
Tools
CGTS FRIDAY: SHORTSELL SIGNAL ON MU, MICRON? DID THE FED CAVE OR NOT?
Feb. 1, 2019 7:43 PM ET•MU, UGAZ•Comment!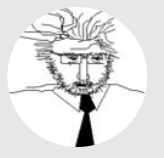 As I suggested yesterday, the FED caving in my not be a good sign for the markets. It may be signalling the FED's concern that a recession is at hand.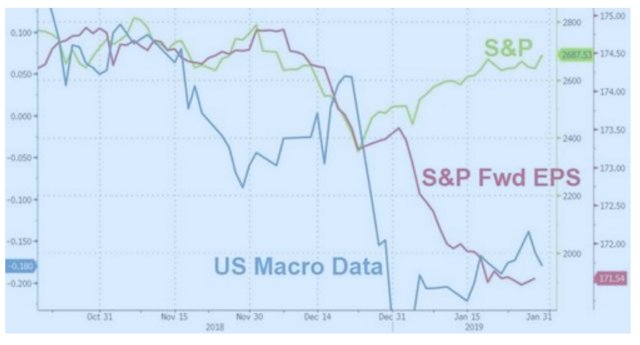 VALUATION anyone? Are you buying earnings or the fact that the FED seems trapped by the Market (and the politics of the market)?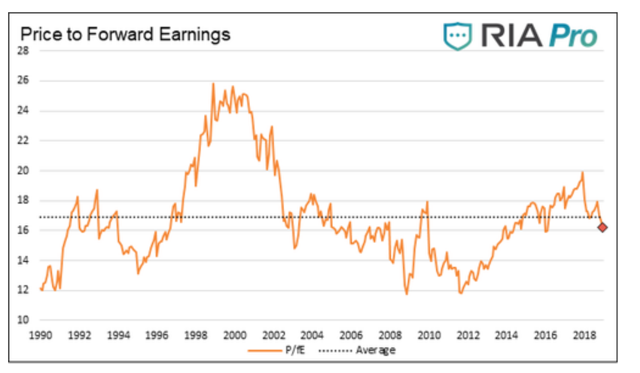 FED hesitation is a hearty brew for bulls. But they need to be seeing clearly. It is very unlikely (impossible?) that the FED will follow the 2001-2014 FED pathway should another recession hit, propping up markets and gifting trillions to the country's super rich on Wall Street and in tax havens. That type of theft from the taxpayer will create a revolt in America, with politicians taking the leftist populist track of blaming the rich and attempting to emulate Venezuela.
Which makes me think it might be time for a HEADLINE RUN (thanks, ZeroHedge). Yes, this is a pessimist's guide to reality; I understand that. But we need to be aware of both sides of the equation.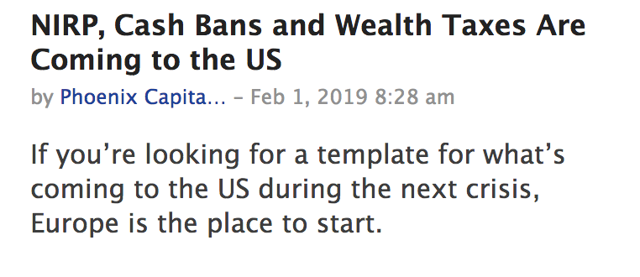 I have predicted the 2019-2037 fragmentation of the Democratic Party into rival splinter parties -- and it appears that Howard Schultz, Mister Starbucks, has started this process.

Schultz, in fact, worked his way up from utter poverty as a boy to a billionaire today. He IS the American Dream. It is astonishing to watch Democratic loyalists and Trump-Haters besieging Starbucks and Schultz with accusations and threats. The splintering has started.
The pivot toward socialism has been caused by the utter greed of the right and the siphoning of trillions of dollars out of the American treasury and the future treasury to the world's richest DRAGONS OF THE HORDE (Wall Street). Jamie Dimon says he's very willing to pay much more in taxes. What is the alternative? Civil war?















Ok. That is the Bear side of the equation.
CGTS TRADE OF THE DAY.
Hybrid AAAA Trading System, which ignores all short-term trading signals, is giving us a new signal today. SHORT UGAZ. In fact nearly all of our trading systems are giving the same signal. (It makes me think the FED Dollar sacrifice is not yet a done-deal).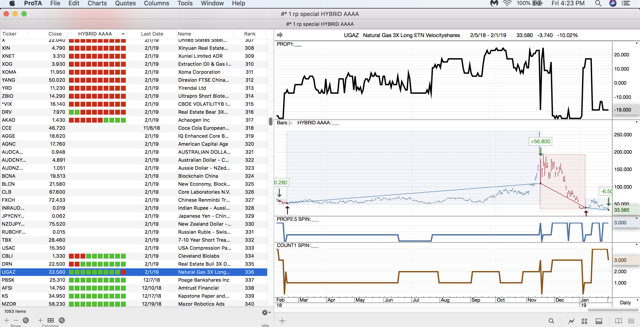 How does this system trade so far on paper?
As one can see, AKAO is also a BUY in this system.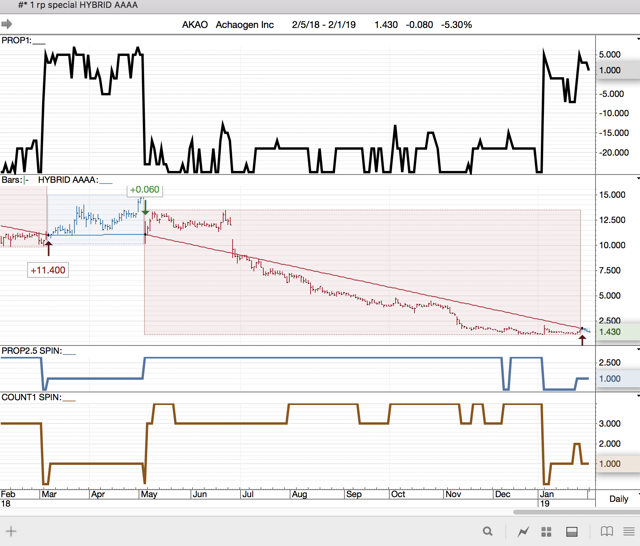 SHORT DRV; LONG DRN -- bullish Real Estate.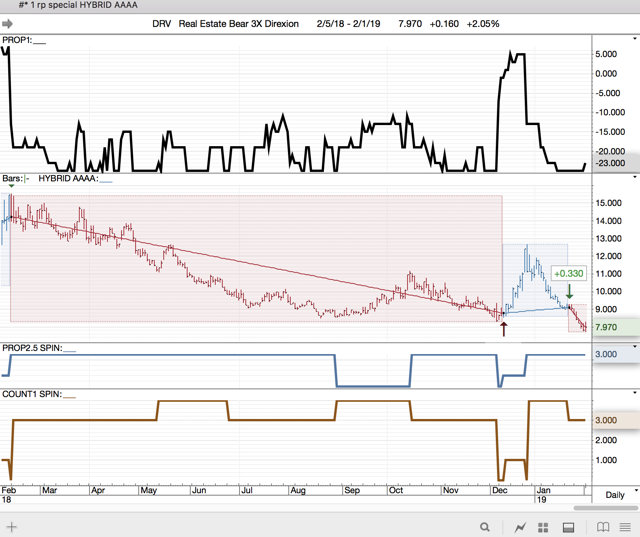 We have friends trading MU and we promised to keep them up-to-date on this. We have a trading system that has worked wonderfully on low-priced stocks that we are testing for all stocks.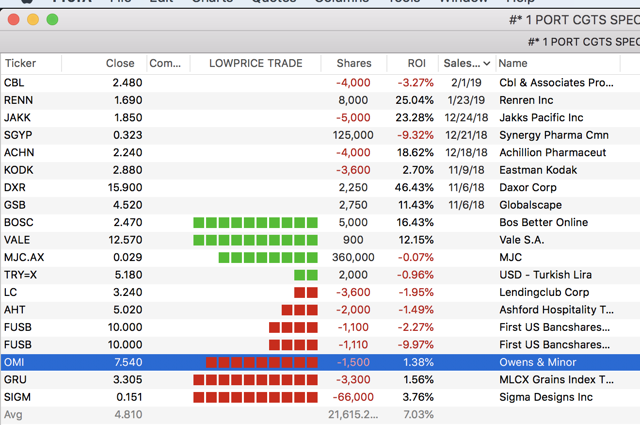 This system is giving us A LOT of SHORTSELL SIGNALS. What do we make of it? Oh, yes, MU is a NEW SHORT according to this system.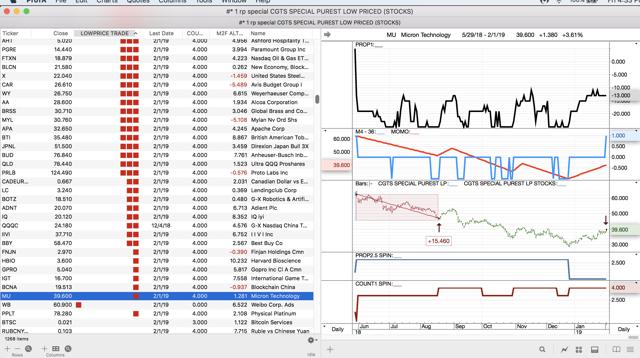 All the issues with single red dots to the right of the column are new SHORTS today. Those with two red dots were SHORTS yesterday. Three red dots were new SHORTS on Wednesday.
This system is telling us that the BEAR TRAP trade is ending. Is this system to be trusted? I don't know. We are still testing it in real time.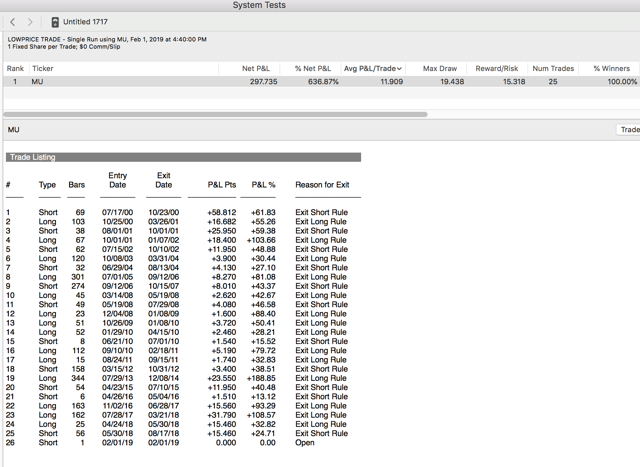 Arguably our best trading system is HYBRID AAA, so far. We will continue to trade but our focus is also shifdting to long-term trades with HYBRID AAAA.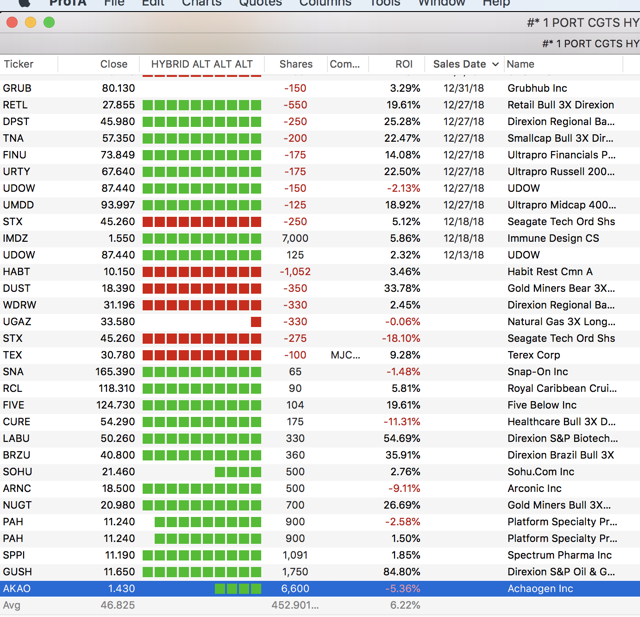 Have a good weekend.
MJC, CGTS
Disclosure: I/we have no positions in any stocks mentioned, and no plans to initiate any positions within the next 72 hours. I wrote this article myself, and it expresses my own opinions. I am not receiving compensation for it. I have no business relationship with any company whose stock is mentioned in this article.