CGTS Algo Trading System
Tools
CGTS PORTFOLIOS: HOW ARE WE DOING?
Feb. 12, 2019 8:33 PM ET•Comment!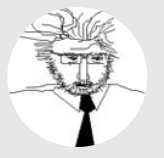 This will be a short note. Our Portfolios? How are they doing?
We are going to look at two relatively new systems.
All of our HYBRID SYSTEMS use both COUNT1 SPIN and PROP2.5 SPIN together. HYBRID ALT ALT looks like this in terms of formulae:

SPIN is COUNT1; SPIN2 is PROP2.5 SPIN.
Here is how these indicators look in the AAPL Chart.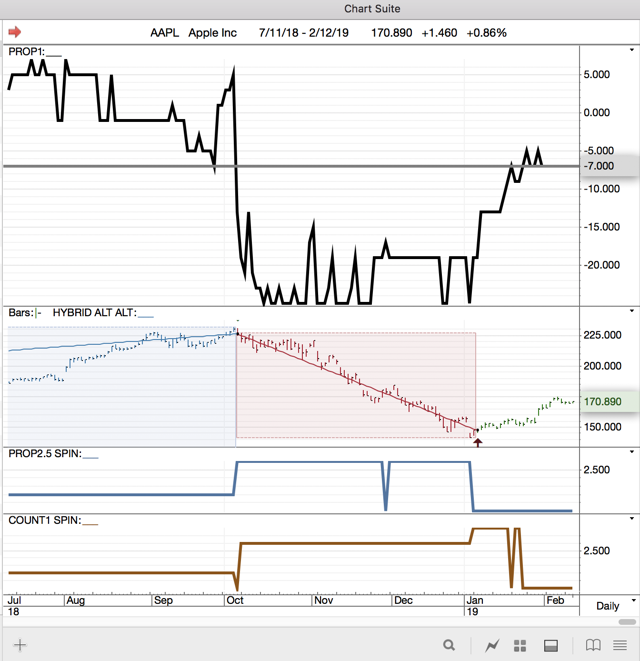 HYBRID ALT ALT PORTFOLIO: SHORT TRADES FIRST. Not so impressive.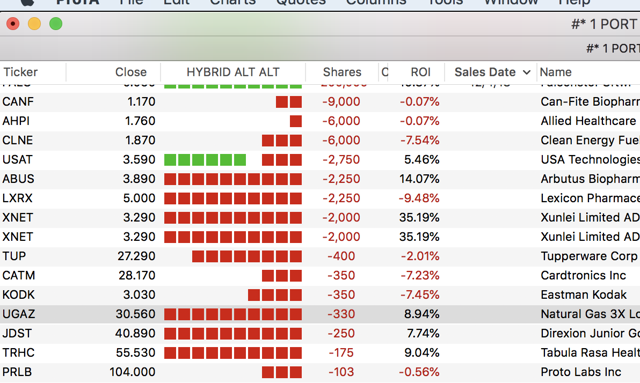 HYBRID ALT ALT PORTFOLIO: LONG TRADES.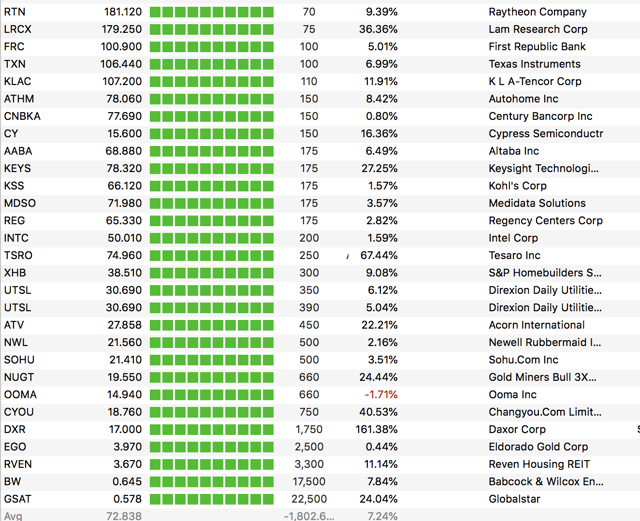 We began H ALT ALT TRADING on 10/12/2008. Trades are averaging a gain of 7.34% per trade.
HYBRID AAAA looks like this, in terms of formulae.

This system ignores trading signals and focuses on major trend changes. This system is new, 2/1/19. Averaging 4.62% per trade so far.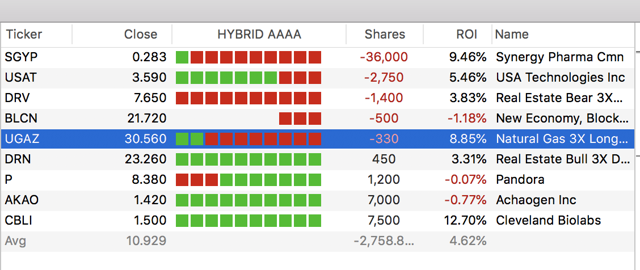 These two systems will be accentuated over the next year.
We have some relevant pictures (we think).
Best to all.
MJC, CGTS
Disclosure: I/we have no positions in any stocks mentioned, and no plans to initiate any positions within the next 72 hours. I wrote this article myself, and it expresses my own opinions. I am not receiving compensation for it. I have no business relationship with any company whose stock is mentioned in this article.