CGTS Algo Trading System
Tools
CGTS MONDAY: IS VALUE INVESTING DEAD; WHAT OR WHO KILLED IT?
Jun. 24, 2019 9:05 PM ET•Comment!
Summary
WHAT IS LIBOR/EURO$? IS IT PREDICTING A RECESSION?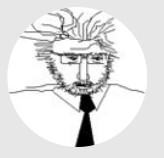 I came across a very interestiong article on CNBC last night: 'IS VALUE INVESTING DEAD?" by Yun Li. The conclusion is that VALUE INVESTING IS DEAD; and the central banks (low interest rates killed it).
Is value investing dead? It might be and here's what killed it

Key Points
The long period of low interest rates is the first culprit to blame for the demise of value investing, according to AB Bernstein.
"The out-performance of value might require higher interest rates, which could be structurally difficult to achieve in the foreseeable future," said Inigo Fraser-Jenkins, Bernstein's head of European quantitative strategy.
Technology has disrupted industries in a way that may permanently destroy "moats" that used to exist around certain industries, the analyst said.
For all of you VALUE INVESTORS, it might be worth a read.
I have been reading Jeffrey Snider this year (and last) -- and Jeffrey uses a hammer to the head claiming: "It's the EURO$ STUPID!"
Let me put that more succinctly:
The shape of the current curve is saying the same thing now as it did in early 2000, only at such a diminished nominal level only a central banker could miss the curve's primary message.

It's the eurodollar, stupid.

The reason there is so much constant forecast error, especially the last ten years, is that one. That's why there is no economic growth nor inflation risk as both the eurodollar as well as the UST curves flatten out far closer to zero than normal. They call it R* or the neutral (and natural) interest rate, but all those things describe an economy that just isn't going to grow and the deepest, most important markets that all believe (eurodollar futures plus UST's) this isn't about to change.
How can that be? US Dollar held outside the US is THAT important?
Remember LIBOR? What is the difference between LIBOR and the EURO$?
What is LIBOR/What is Eurodollar

Overview

The Eurodollar futures contract is one of the largest and most successful interest rate-based contracts.

Eurodollars should not be confused with the currency of the European Union which is known as the euro. A Eurodollar and a euro are not the same thing.

Eurodollar is a term that refers to any United States dollar ("U.S. dollar") held outside the U.S. banking system. In other words, there can be Eurodollars in the UK, the UAE, Brazil, Burundi, etc. They can even exist in the United States if held in a branch of a foreign bank. The term is not determined by geographical location.

After World War II when recovering economies gradually began to accumulate onto U.S. dollars, some countries preferred not to repatriate U.S. dollars through U.S. banks, but instead held them "off-shore", primarily in London-based banks out of the reach of the United States government.

Over time, a bank lending market grew up around this pool of funds.

British bankers began referring to the lending rates in this market as the London Inter-Bank Offer Rate, also known as LIBOR.

LIBOR has grown into a set of rates across the length of the yield curve from overnight to twelve months.

Eurodollar futures at CME Group are based on the three month LIBOR underlying rate and listed under the March quarterly cycle for 40 consecutive quarters, plus four serial contracts at the front end of the curve.

Eurodollars are financially settled products, and expire on the second business day that precedes the third Wednesday of each contract month, which is usually a Monday.
It seems like every crisis in the past three decades (CRISIS = RECESSION; or CRISIS lead to RECESSION) accompanies a downturn in the LIBOR/EURO$ rate. At least, that is what the picture below suggests.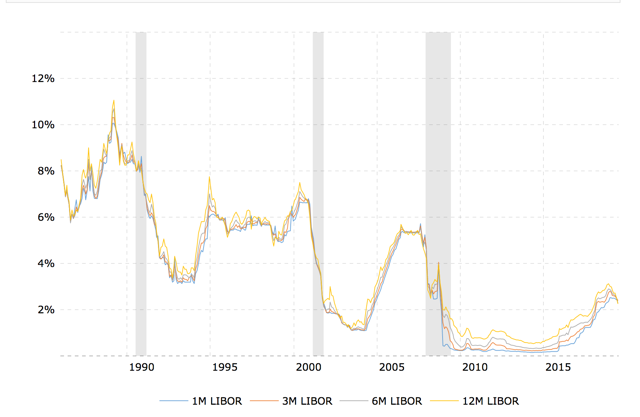 And from the headlines, rather ominously:

Today was mixed in the markets. Gold continued higher, the Dollar sank, BITCOIN rallied.
GSPC (S&P 500) is fine.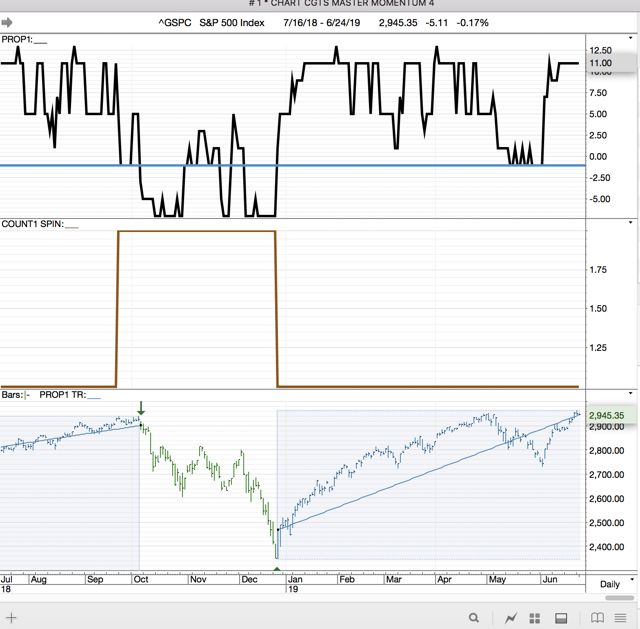 GBTC is even better, up another 8% today.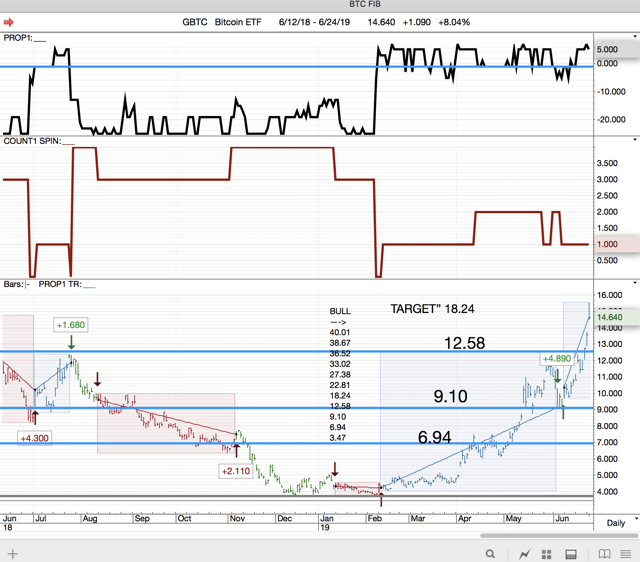 PRMS, closed a downside gap today, in an impressive move. Did you notice?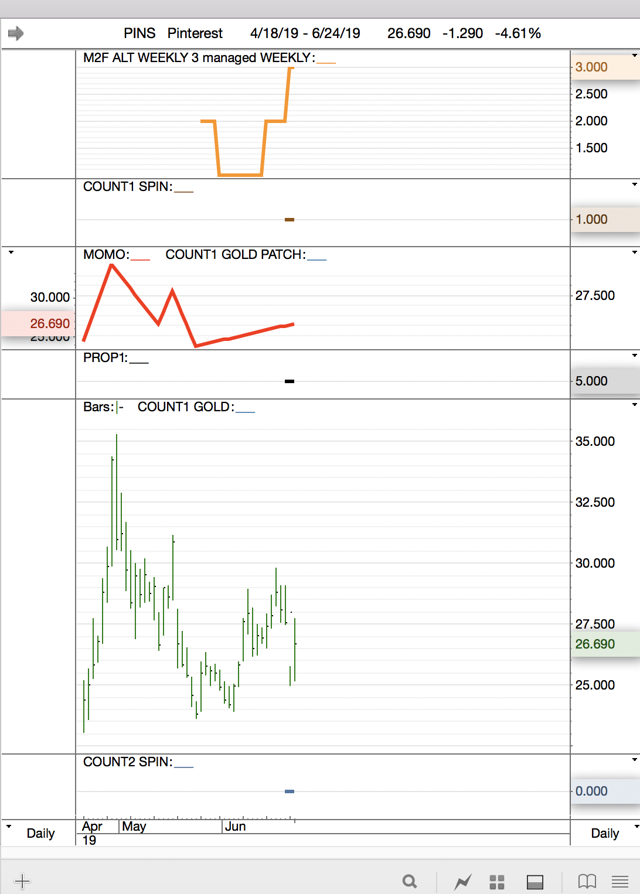 COUNT! SIMPLE ABS gave us a new interesting BUY SIGNAL, WBAI.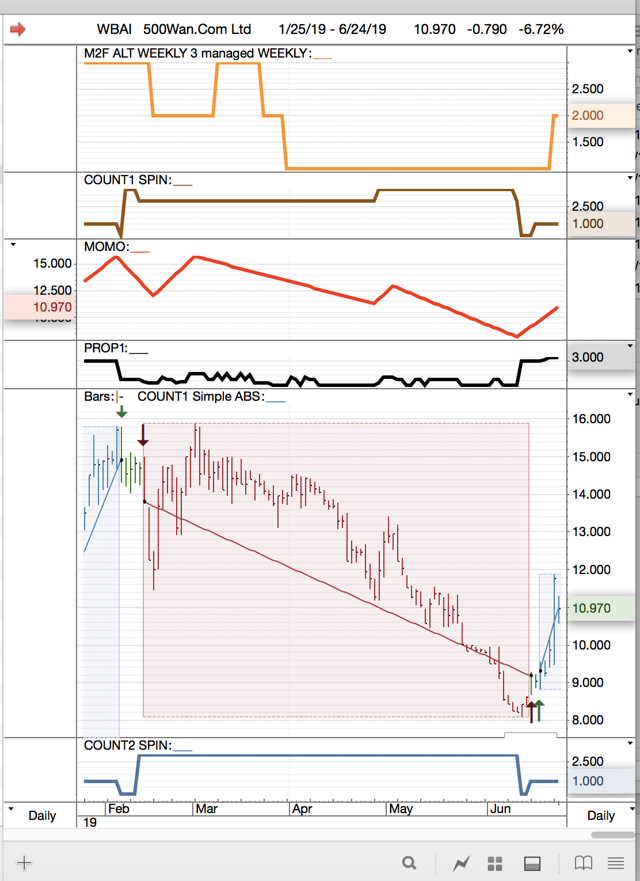 We like BCOM quite a bit here.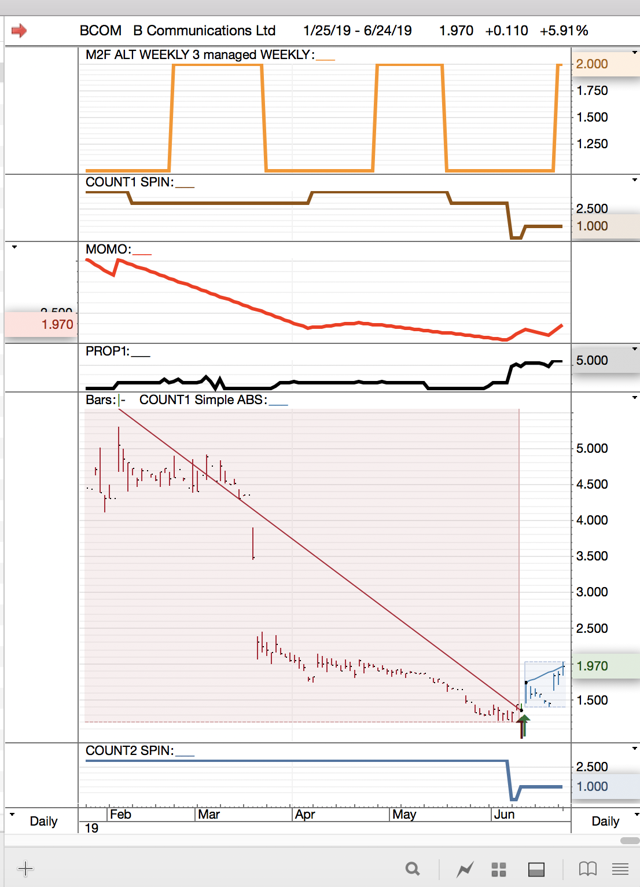 Most of our portfolios took a step back today.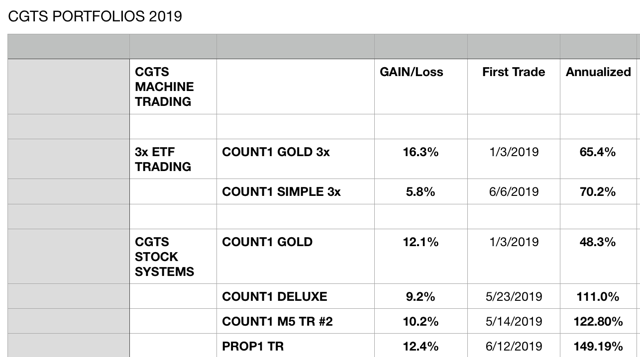 We are getting a lot of LONG action in our C1 M5AB TR #2 System around the US DOLLAR. We are not of the opinion that DOLLAR STRENGTH is over.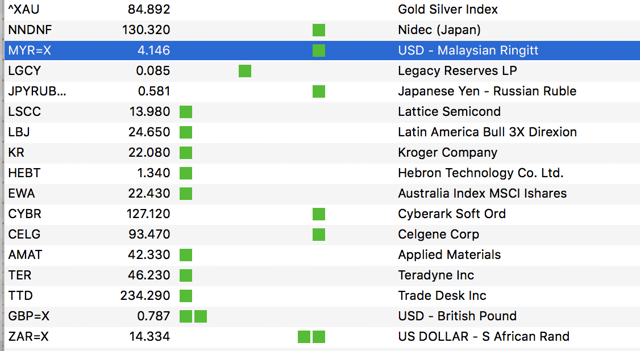 CYBR looks good here.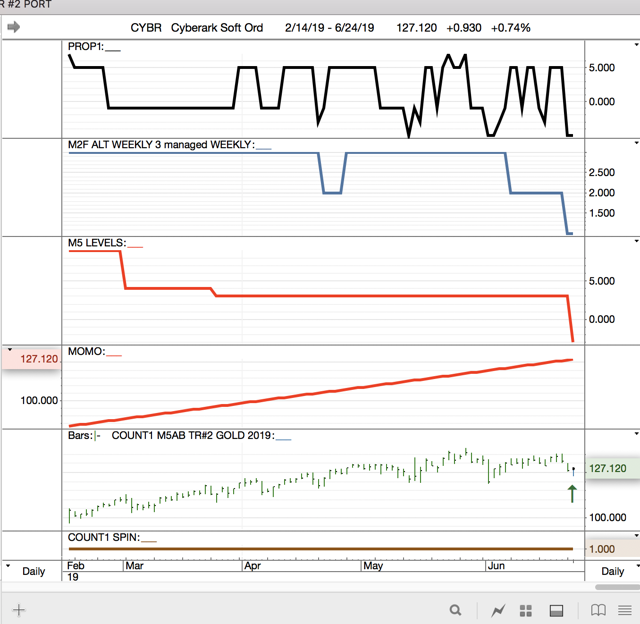 CELG looks less good here, after getting torpedoed today. But COUNT1 has not decayed and M5 Levels sank into the oversold position.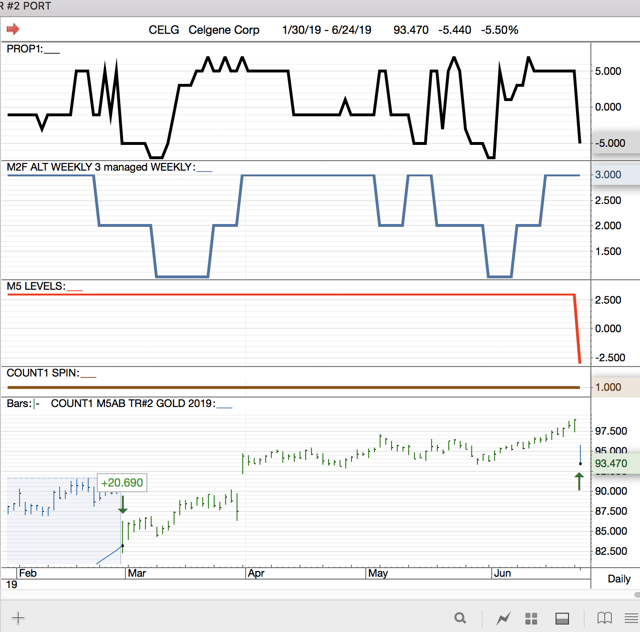 Interested in a SHORTSALE candidate here? CCF, CHASE CORP.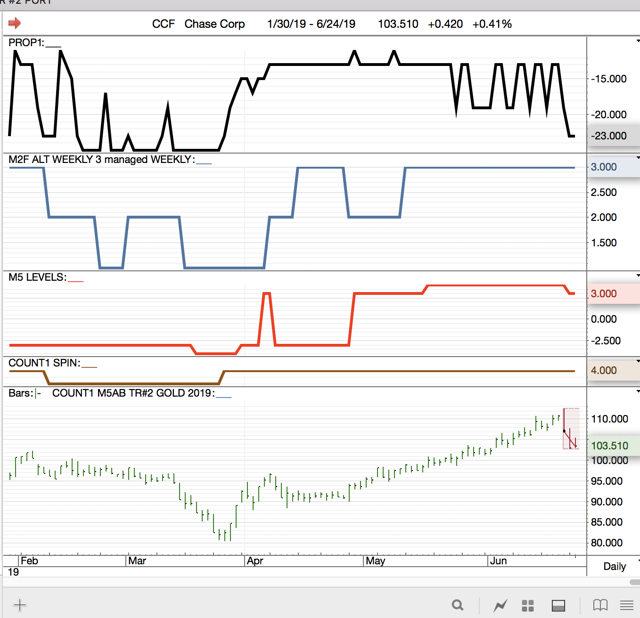 A couple of nice SHORTS from our PROP1 TR System. RAD, RITE AID.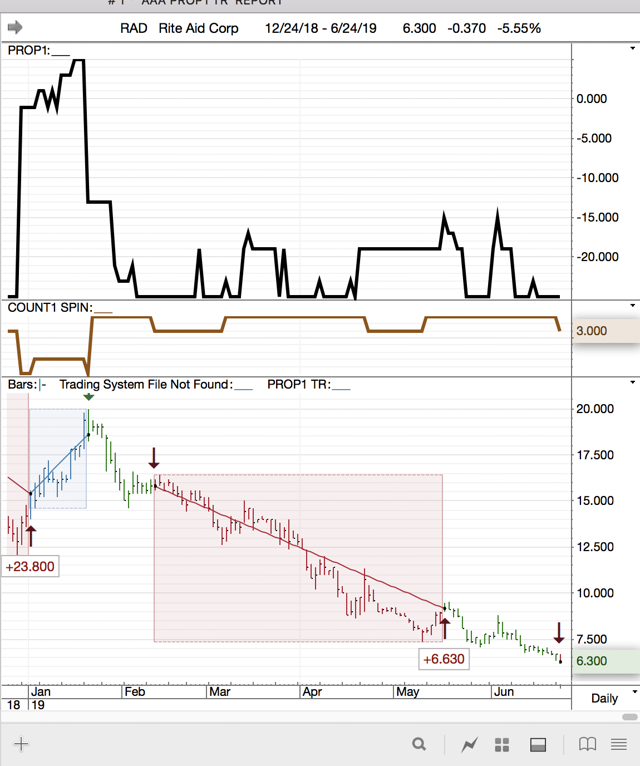 And FARM, FARMER BROTHERS.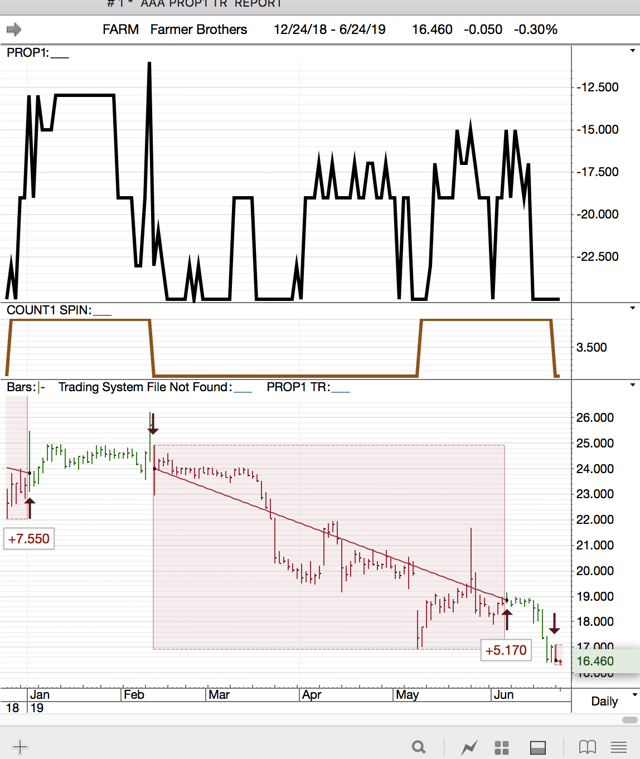 SPAR, SPARTAN MOTORS, was a buy last week. It is a nice-looking chart.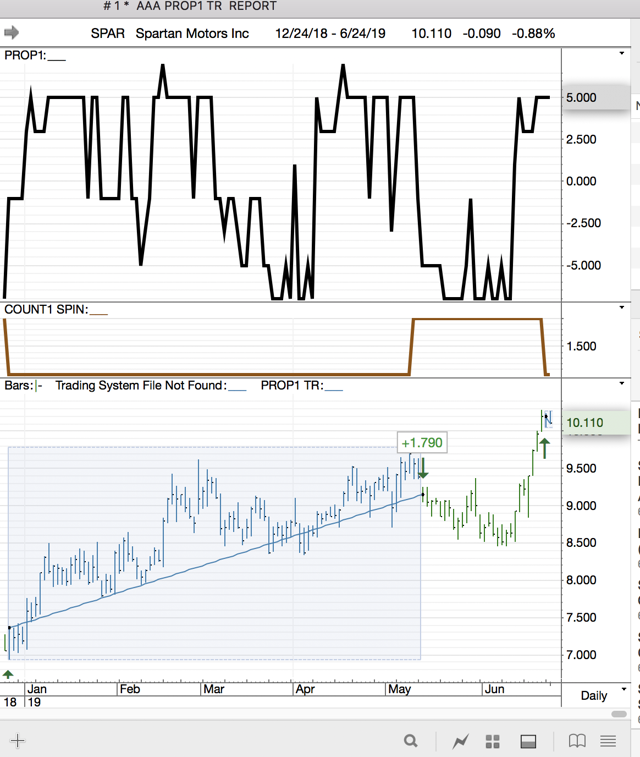 A couple more headlines from the news, in the WHAT ARE THEY THINKING Category:



THIS MIGHT ANSWER MY QUESTION, WHAT ARE THEY THINKING?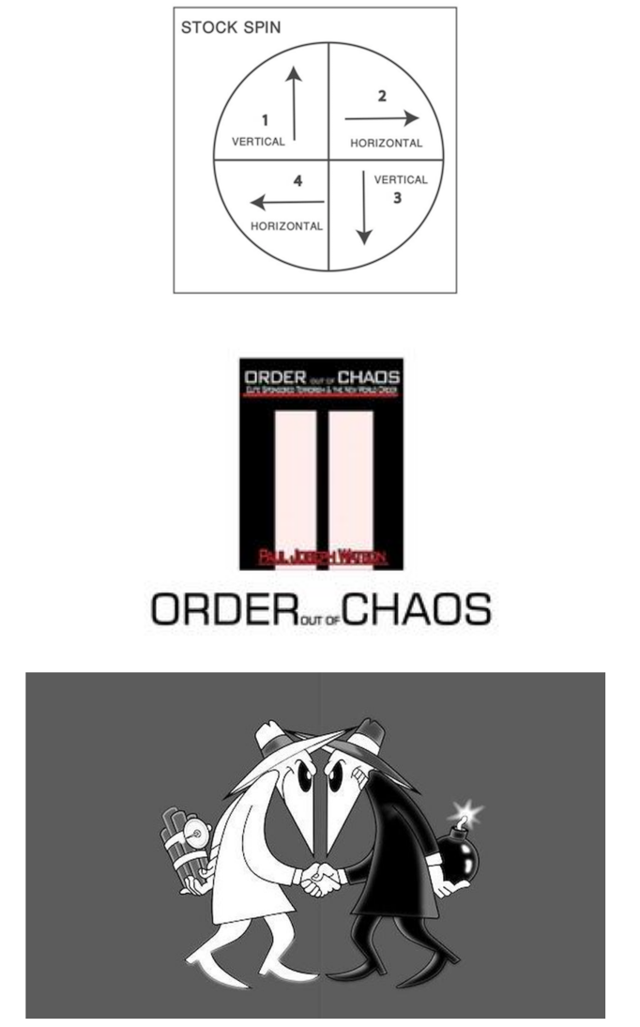 Disclosure: I am/we are long GBTC. I wrote this article myself, and it expresses my own opinions. I am not receiving compensation for it. I have no business relationship with any company whose stock is mentioned in this article.
Disclosure: I am/we are long GBTC.