CGTS Algo Trading System
Tools
CGTS WEDNESDAY
Jul. 17, 2019 9:08 PM ET•GBTC, XBIO, ERY, ERX, DGAZ, BCOM•Comment!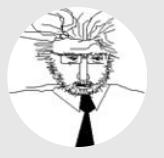 Looking for tremors:

Gold is rocking. Oil is sputtering. Oil and gas drilling drying up. XBIO, egad. OUT. Glad we are SHORT UBIO. PIR: glad we are short This one.
The other foot: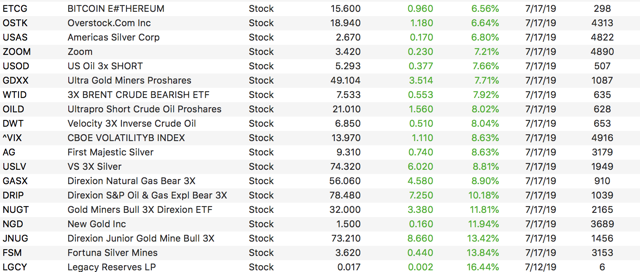 ETCG finally moving in the right direction.
We don't chase the tape. Let's look at some of our positions and non-positions.
GBTC: struggling to find a trading bottom at 12.17 support. PROP1 TR TRADING SELL (profit taking). Long-termers should sit still and watch the battle, which we think BUYERS will win.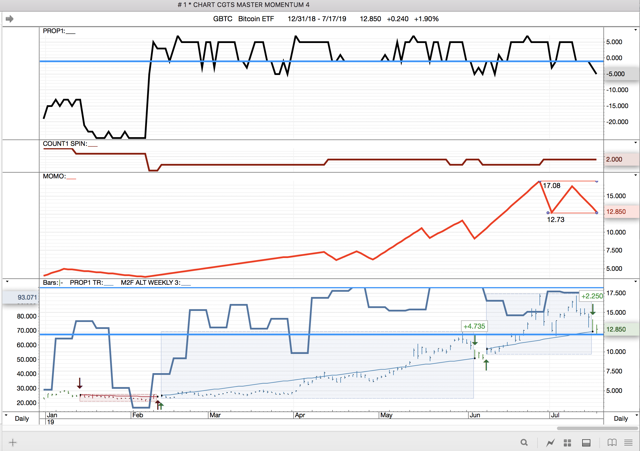 NDX? Look at the STRESS LINES or SUPPORT LINES in our PROP1 instrument: Support @ +17, @ +11, @ +7. Non-support @ -1. Death @ -7.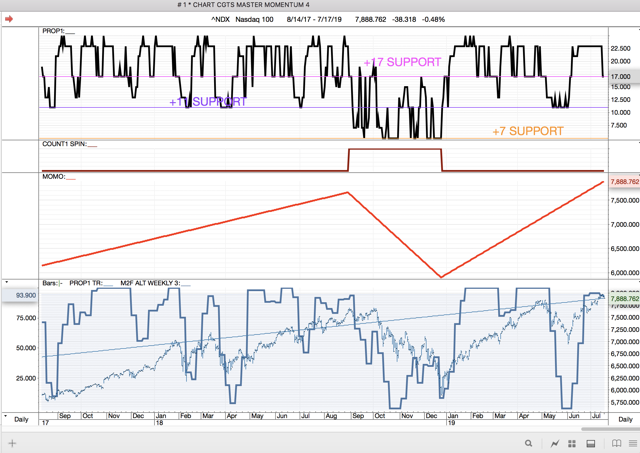 SPX (GSPC). One can see in this chart that +5 is also a SUPPORT line. GSPC is resting on that line today. We add a new indicator to our charts today. M2F ALT WEEKLY 3. Weekly M2F. Which travels between 0 (OVERSOLD) and +100 (OVERBOUGHT). Being OVERBOUGHT doesn't mean much. COUNT1=2 and M2F WEEKLY 3 =100 does mean something; and is a TRADING SYSTEM, although not much different than PROP1 TR. Still bullish.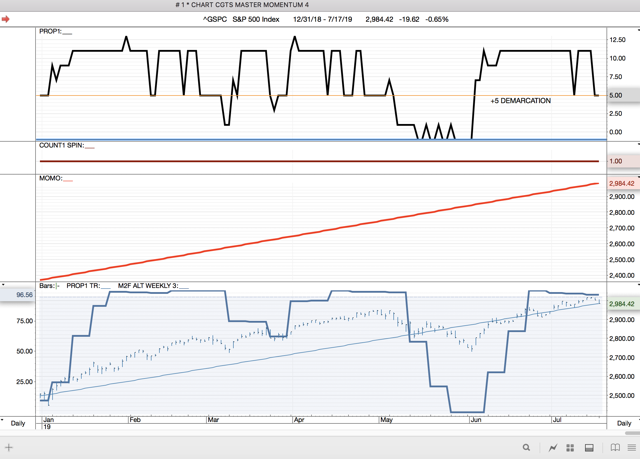 AMD is going higher.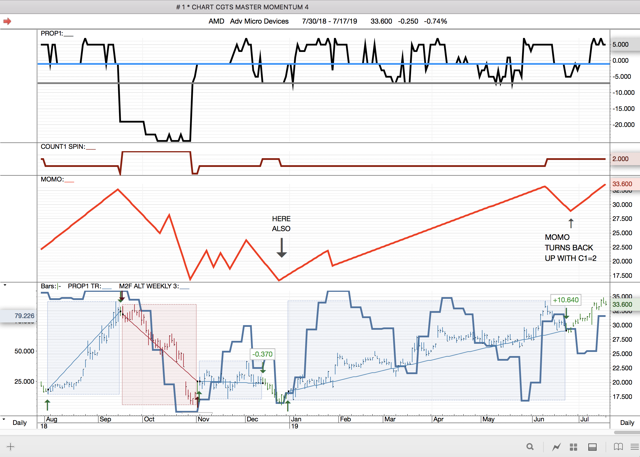 DRN: We are LONG DRN. PROP1 TR is NOT. But look how MOMO>0 and COUNT1=2 seem to cancel each other out.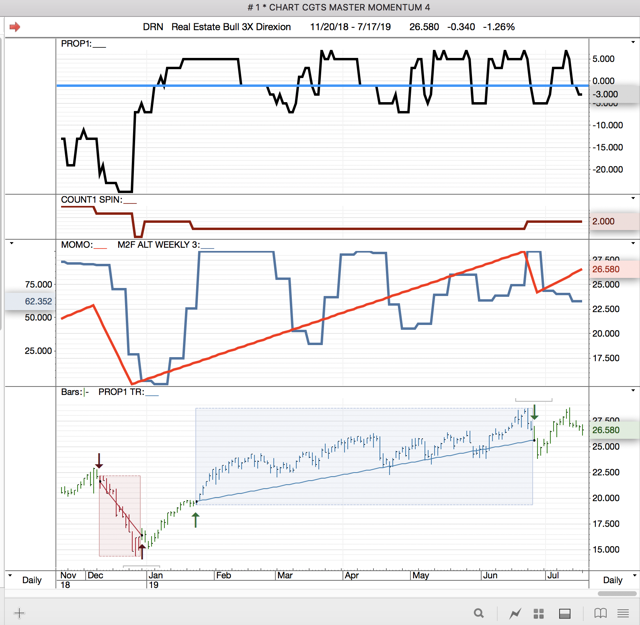 FSLR LONG. Still long.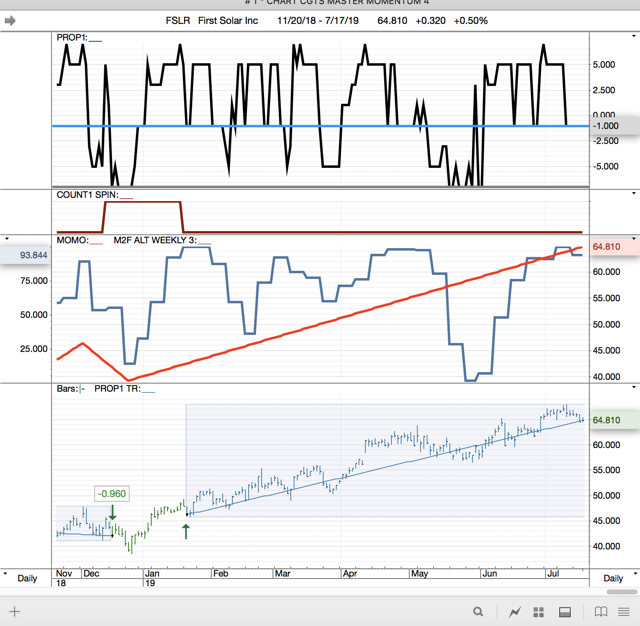 GDX. Gold Miners are flying. GOLD (GLD, IAU) is NOT.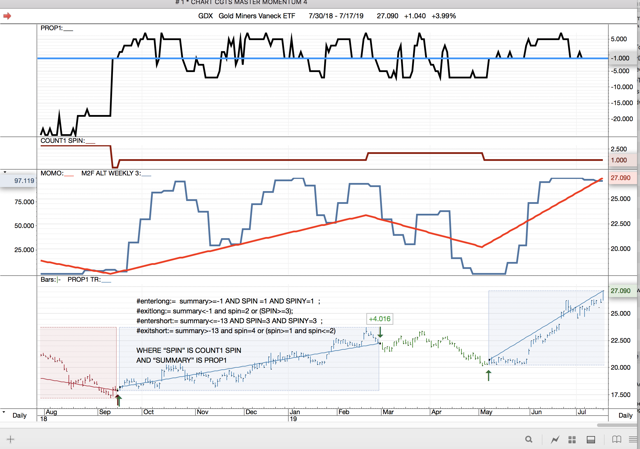 GLD is stuck in the BEAR ZONE (PROP1<-7)l and can't get out.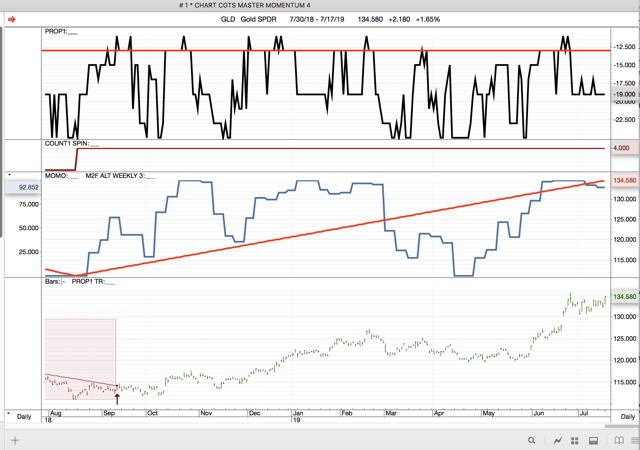 XLNX, LONG: nice.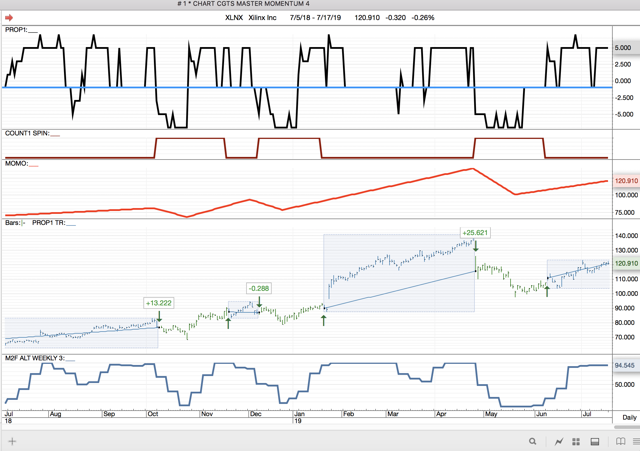 TEN CENT. Do you LOVE TCEHY? Be careful. MOMO trend is negative. M2F ALT Weekly 3 is topping. I don't like CHINA stocks generally.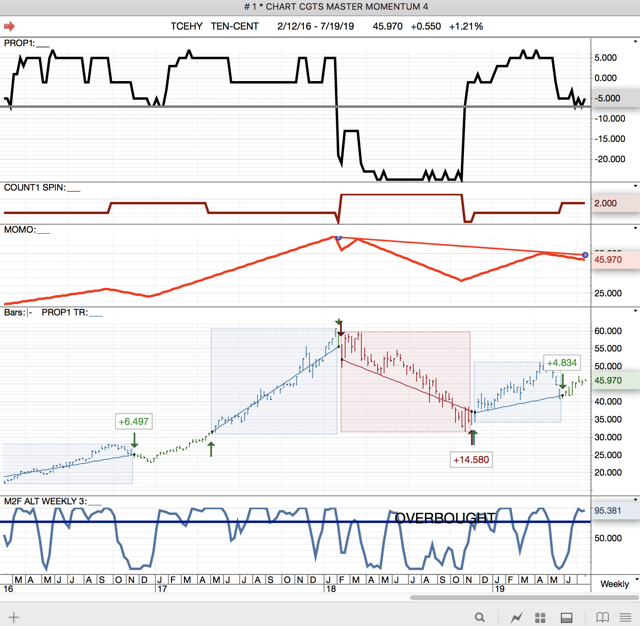 UBIO SHORT, BIOTECH SHORT.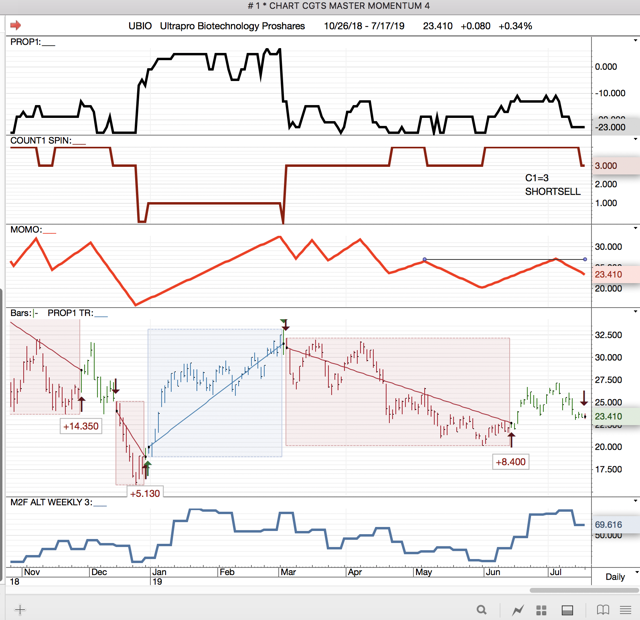 FROM THE "PREDICTING EARTHQUAKES IS FOLLY" CATEGORY:
XBIO BEFORE: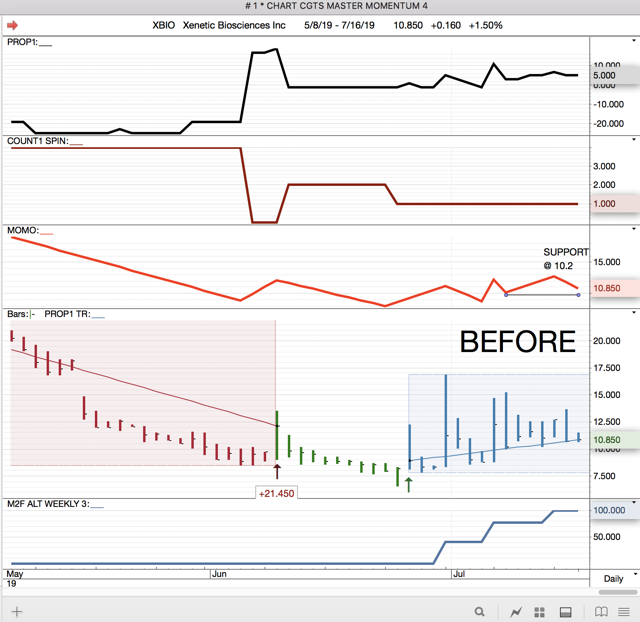 XBIO AFTER: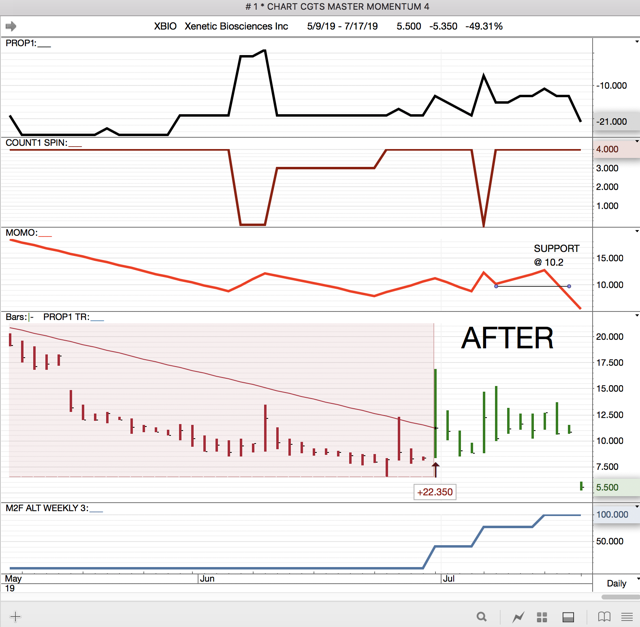 XBIO is a thinly-traded firecracker stock that lost 97% over the last two years -- only to rebound.....NOT.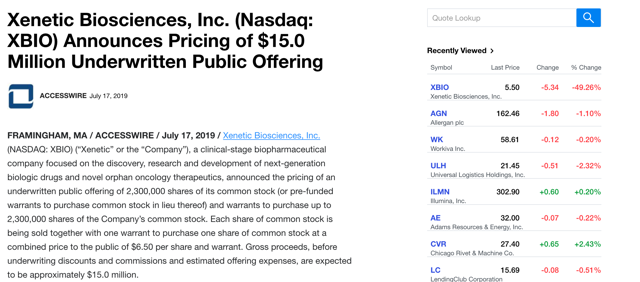 OK. Daily COUNT1 CHANGES for the week.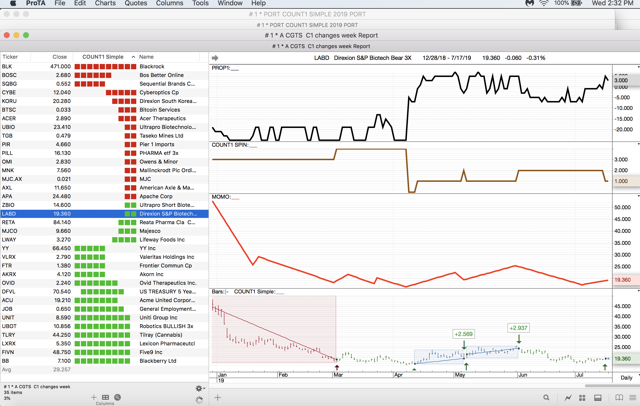 LABD, BIOTECH SHORT 3x. LONG.
SHORT TGB, TANEKO MINES.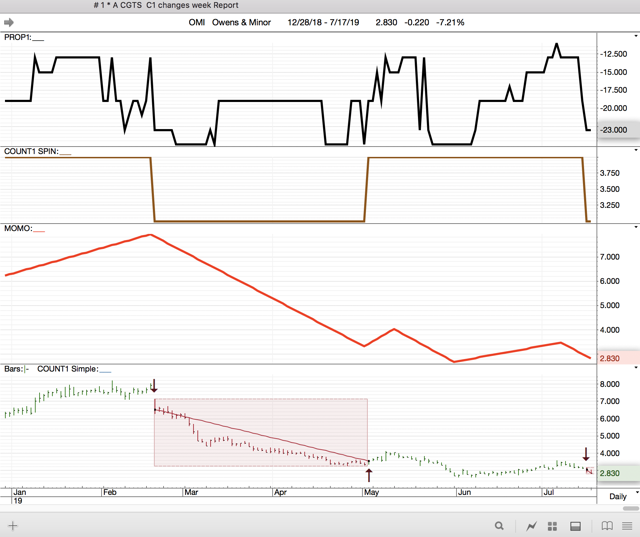 LONG, LIFEWAY FOODS.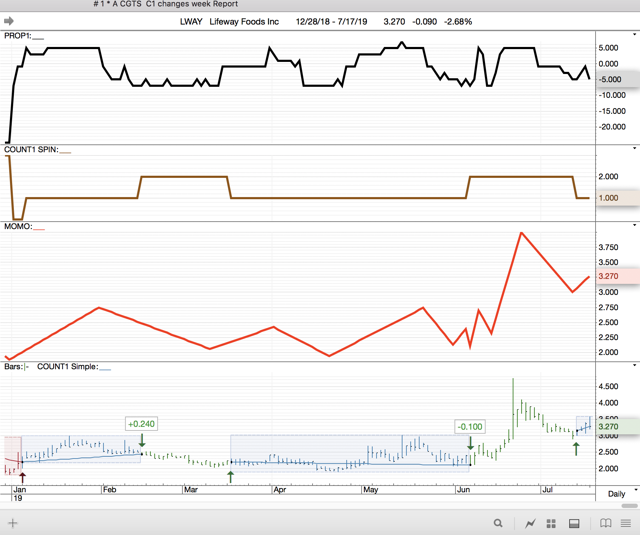 SHORT BTSC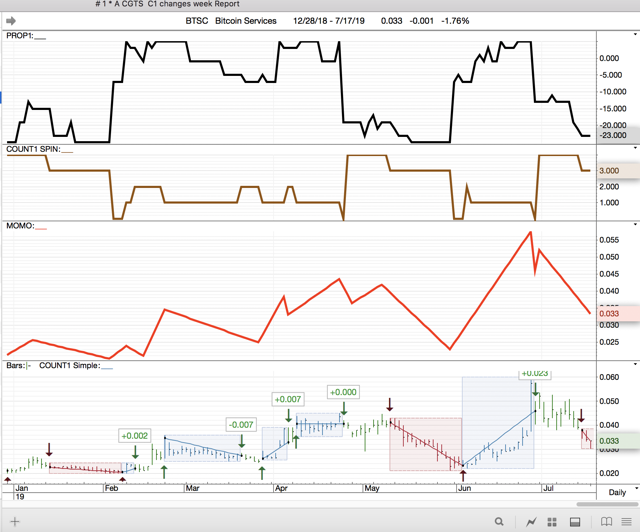 Take OVID off the table our DELUXE System says.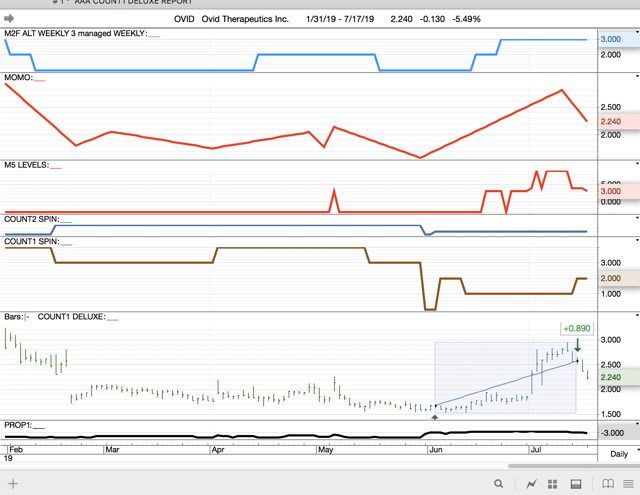 The same with AKORN.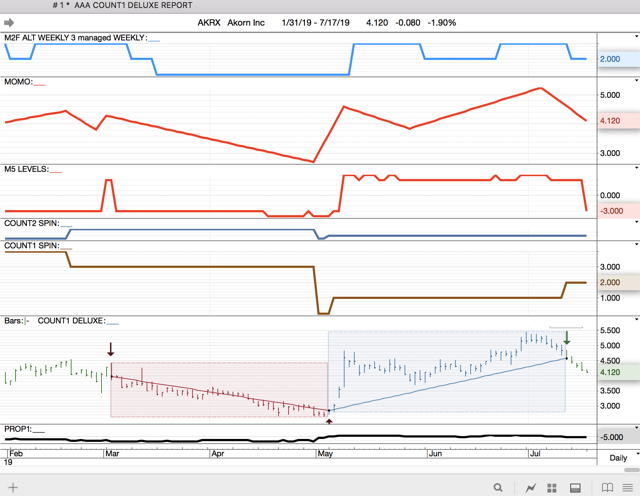 Close your SHORT on CELLCOM.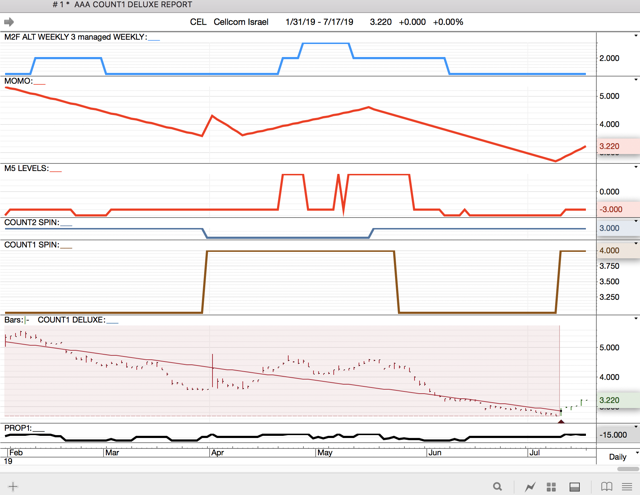 Is the VIX about to rebound? Not yet.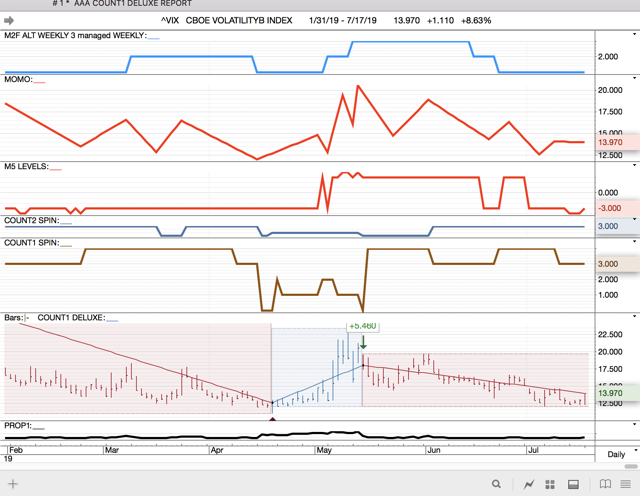 A couple SELLS in our M5 System, only if you are trading.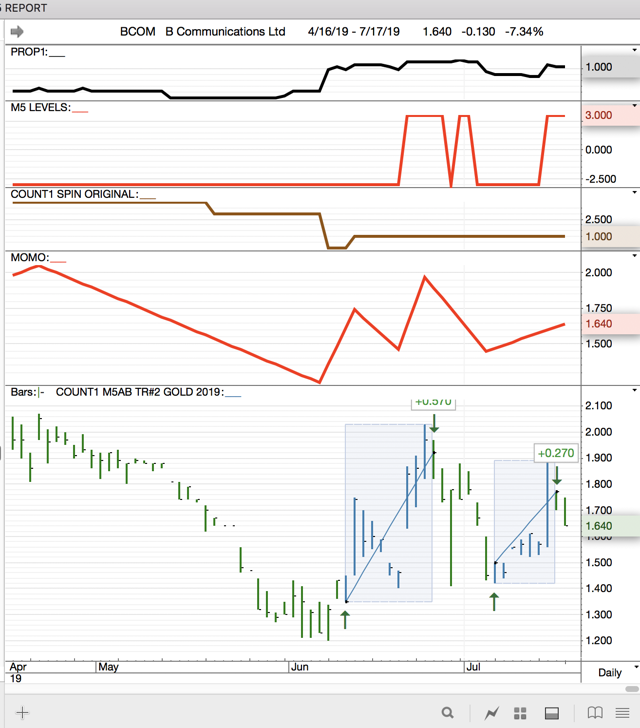 We would recommend taking profits is BCOM. The monthly chart is NOT encouraging.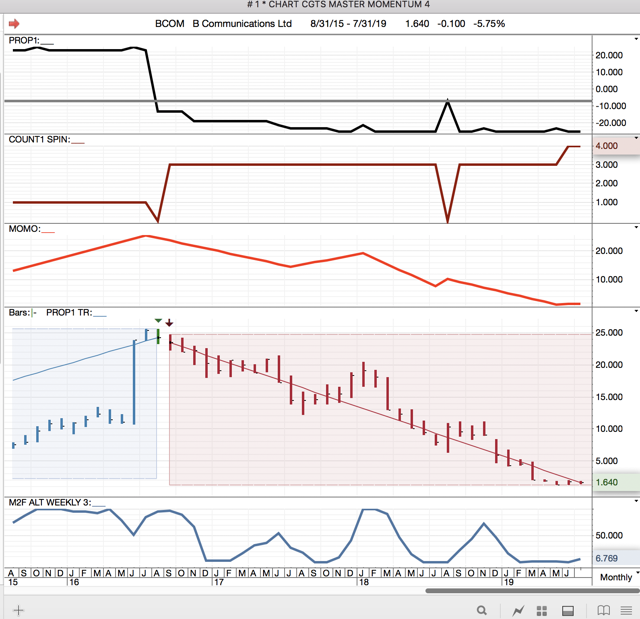 DO YOU WANT to trade 3x ETFs? Two picks for you tonight.
ERY LONG. ENERGY BEAR.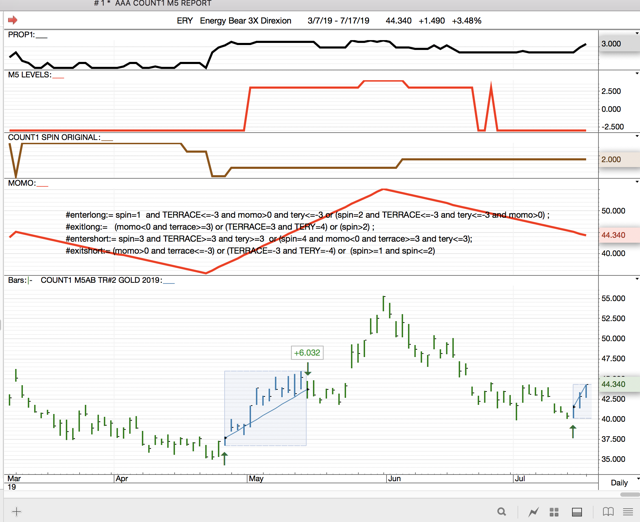 DGAZ LONG. NATURAL GAS BEAR 3x.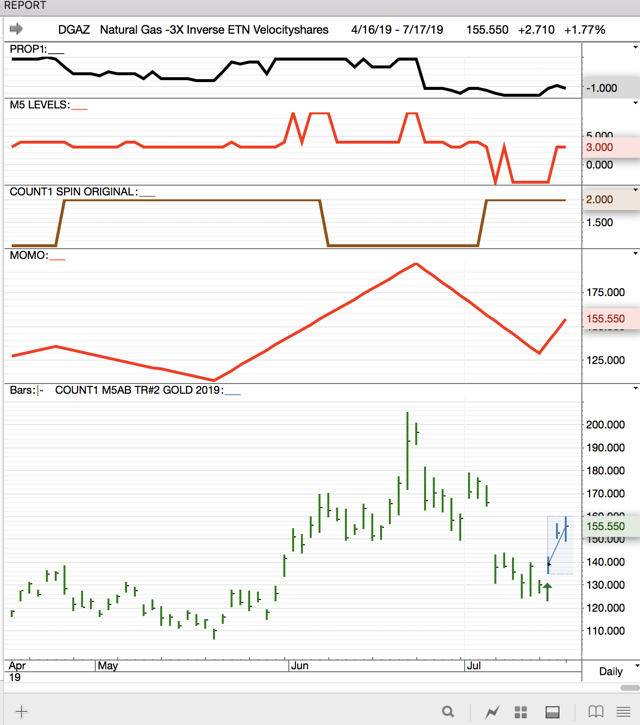 DGAZ has a MOMO UP reading; ERY does not. If ERY is LONG, should not ERX (ENERGY BULL 3x) be SHORT? YES.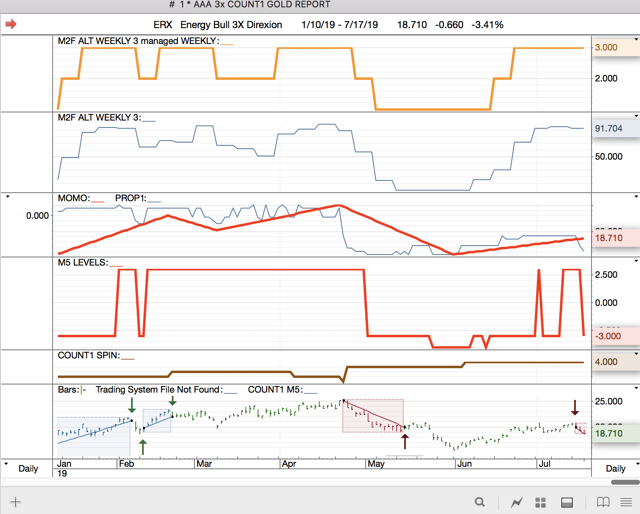 MJC, CGTS
Interested in the latest SA instablogs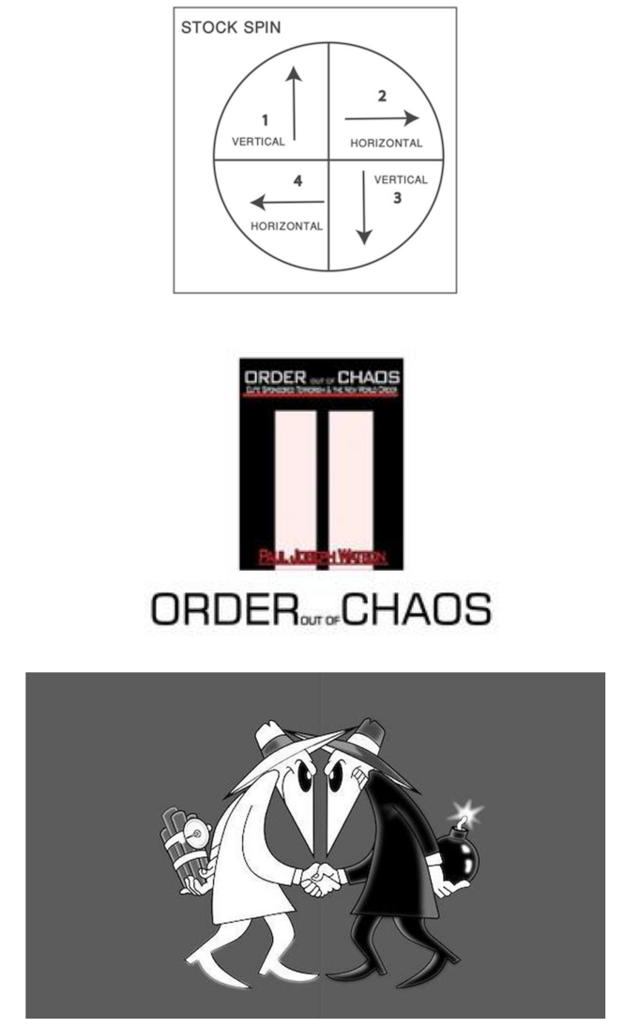 Disclosure: I am/we are long GBTC. I wrote this article myself, and it expresses my own opinions. I am not receiving compensation for it. I have no business relationship with any company whose stock is mentioned in this article.
Disclosure: I am/we are long GBTC.