CGTS Algo Trading System
Tools
CGTS WEDNESDAY: HAS THE MARKET REALLY GONE NOWHERE IN A YEAR? THAT IS WHY WE TRADE.
Aug. 21, 2019 8:23 PM ET•TEVA, WKHS, REV, TELL•Comment!
Summary
COVER BIDU, X, CWEB, REV, OCN, TEVA.
BUY TELL.
WKHS UPDATE: Is it time to re-Buy?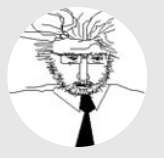 An SA article this week caught my eye

And this is true.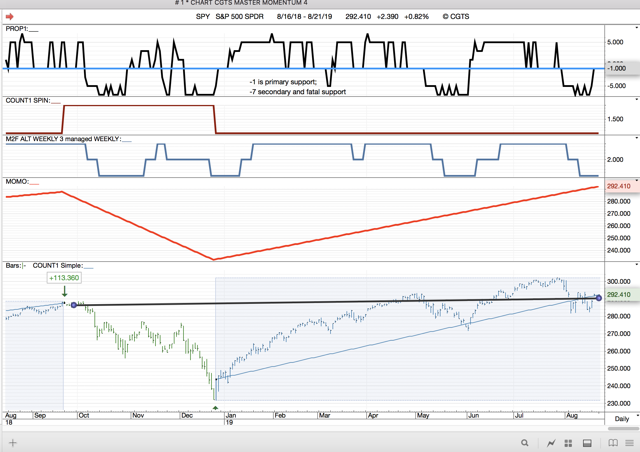 That is why we trade. I posted a comment in said article "That is why we trade...." showing the CGTS portfolio returns

Avi had the comments deleted both times. (Who can blame Avi. He likes to have a captured/captivated audience.)
The investor needs to take profits. I would add: and he needs to play both sides of the market, LONG AND SHORT. But that is another matter
COUNT1 CHANGES. Short list.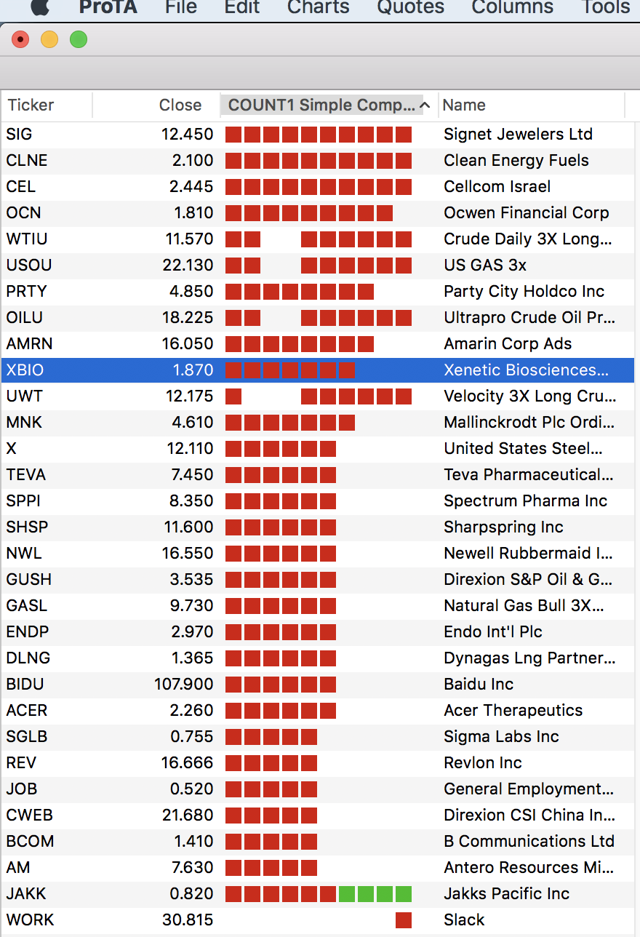 Slack gave us a SHORTSELL SIGNAL yesterday. It has so little data it is adjusting to a new reality. GO, GROCERY OUTLET, is the same. It is giving us a repeated BUY SIGNAL today.
CLOSE the SHORT in REV, REVLON; this was a nice gain, 25%.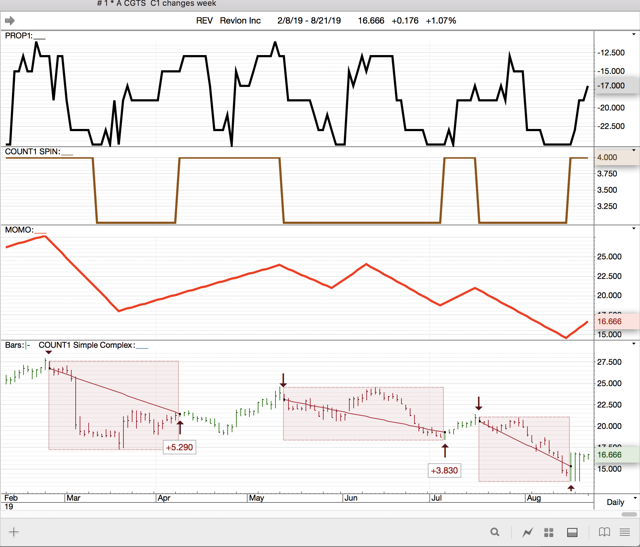 COVER SHORT in X, US STEEL. Gain of 32%.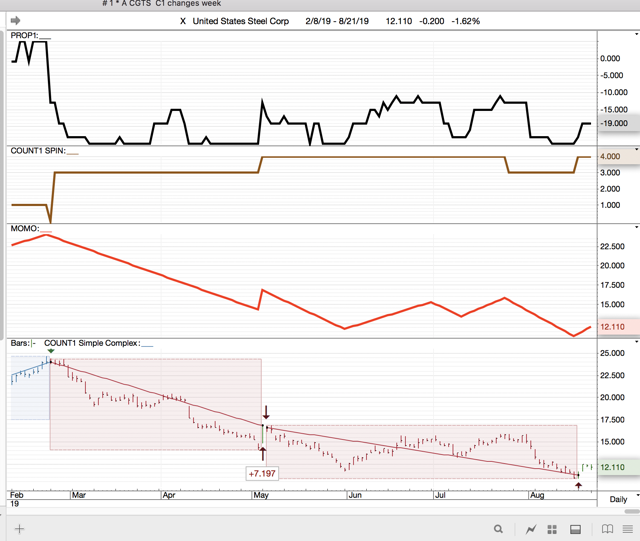 COVER SHORT in BIDU. I remember when BIDU was the rage. Not any more. Trump's Trade War is failing? Be patient. Watch without prejudice. 47% gain in the SHORT position of BIDU.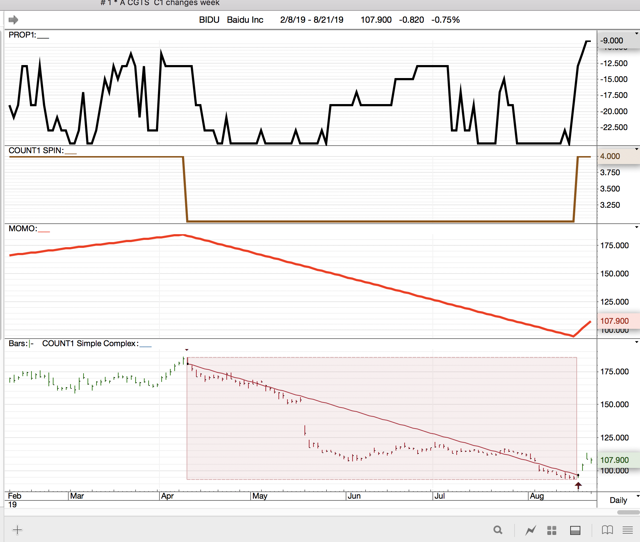 CWEB, CHINA INTERNET, COVER SHORT. GAIN OF 23%. We close a SHORT; this does not mean we open a LONG position.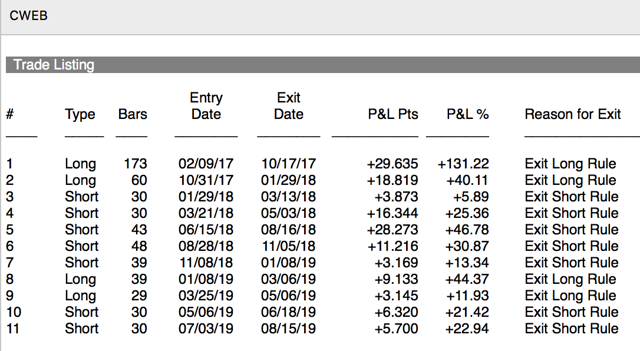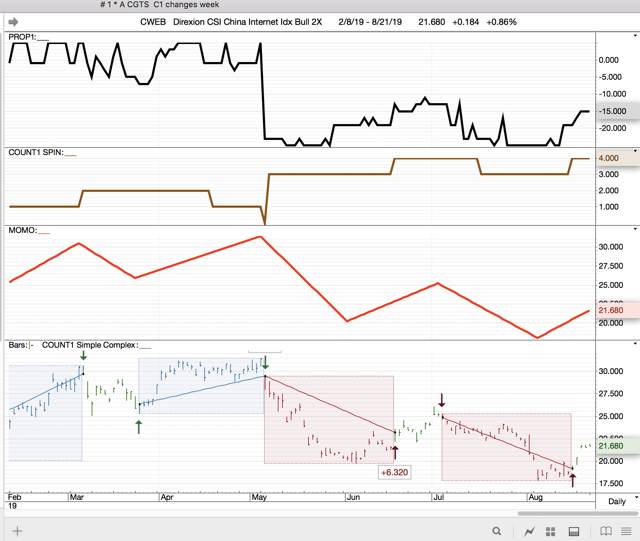 COVER SHORT XBIO, XENETIC BIOSCIENCES. Gain OF 82%.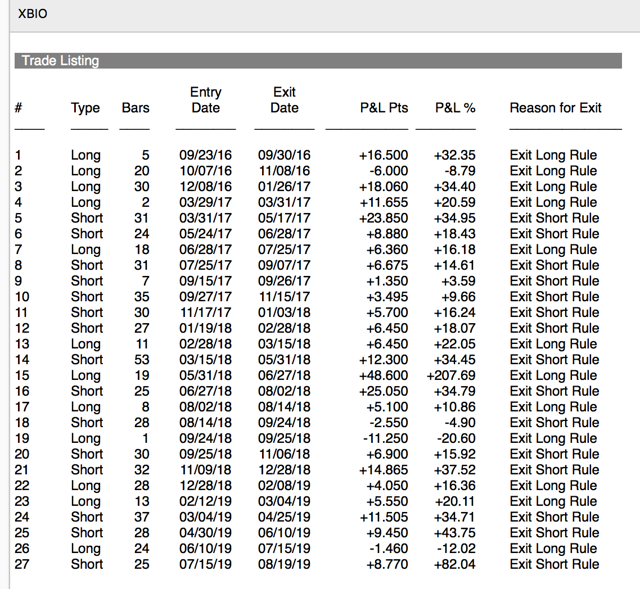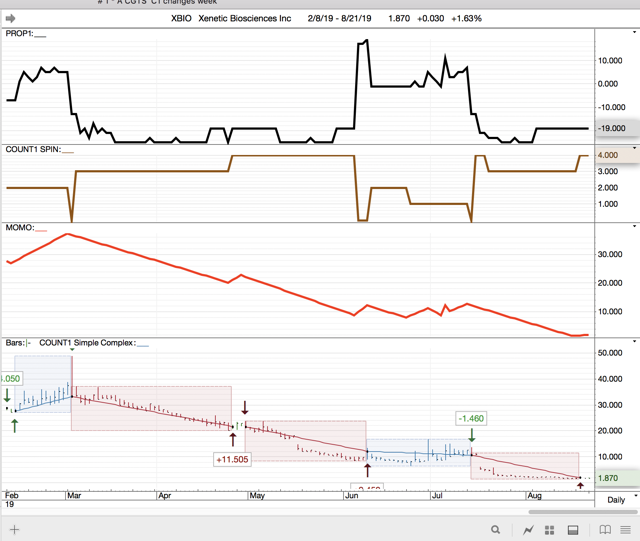 COVER SHORT in OCN. Big rally today took away some of the gain. 18% gain.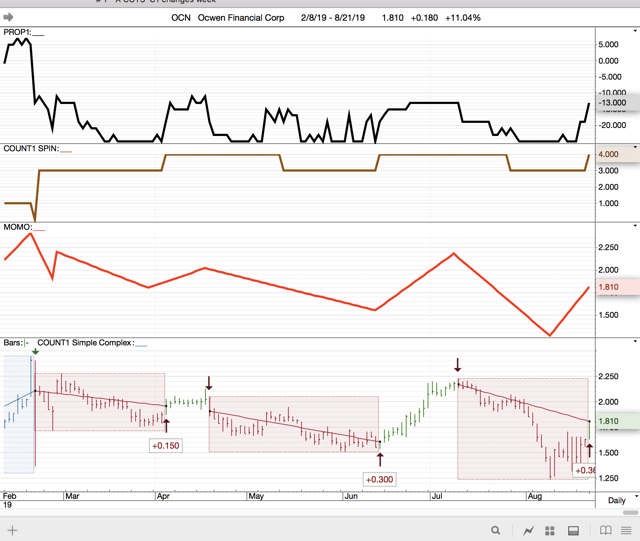 COVER SHORT TEVA position. Gain of 33%.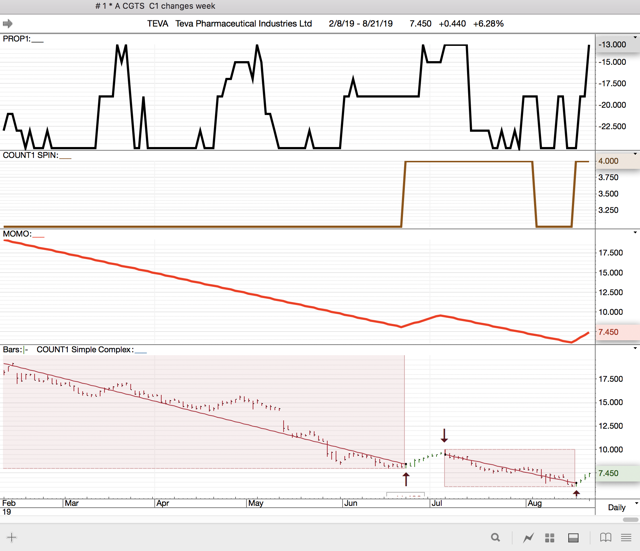 CLOSE SHORT PRTY, PARTY CITY. Gain 21%.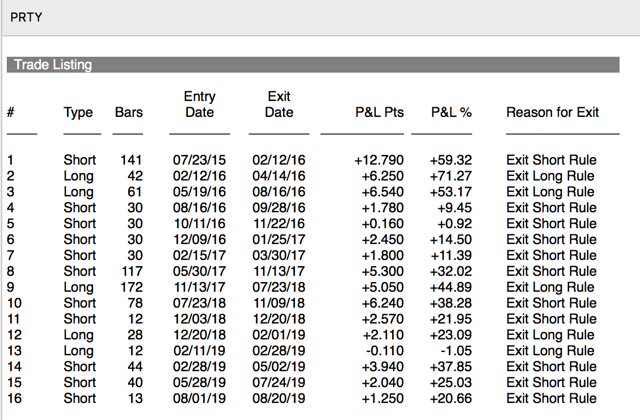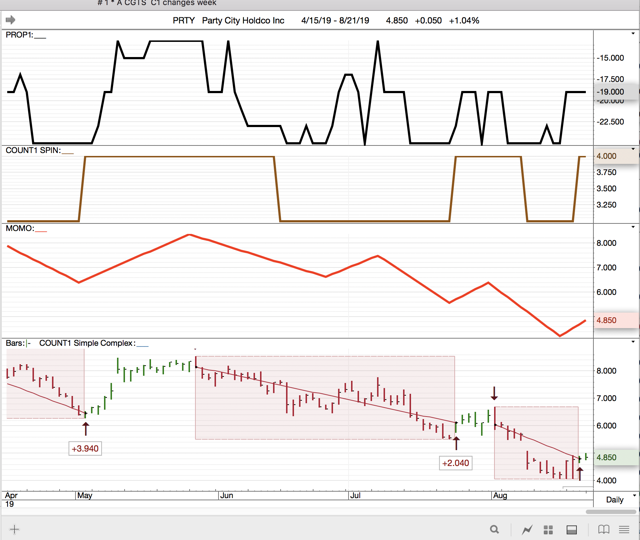 COVER SHORT BCOM, BCOM. 36% GAIN.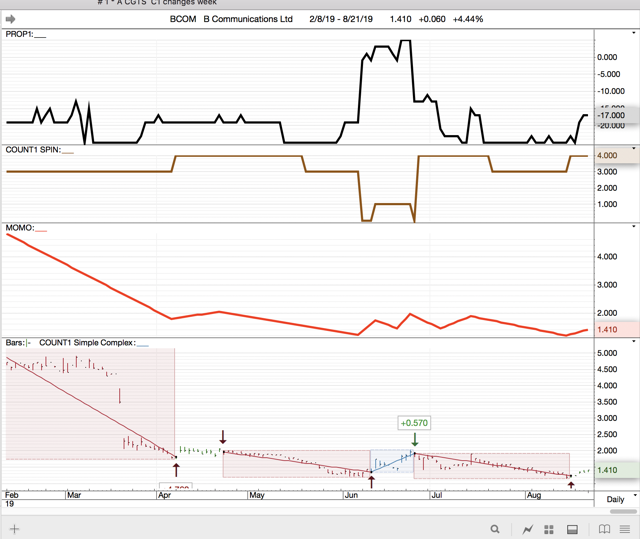 C1 CHANGES, Long List. See TELL, TELLURIAN, for a state change from BEARISH TO BULLISH.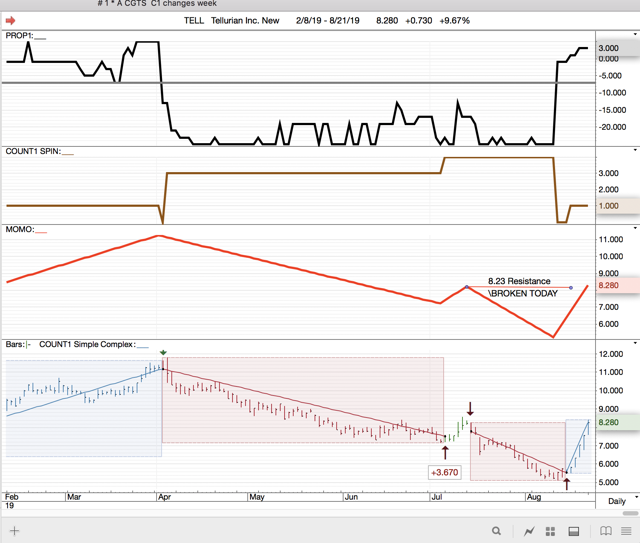 GO, GROCERY OUTLET, was a BUY yesterday. Again today.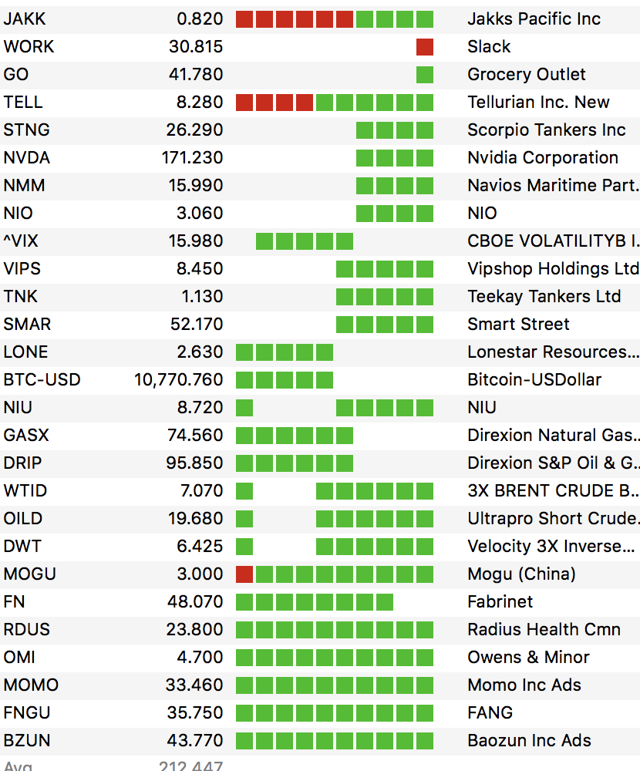 SMART STREET, SMAR, is a BUY -- we are a bit late. No matter. Look at the wonderful MOMO pattern. This is an MOMO>0 and COUNT1=2 BUY SIGNAL.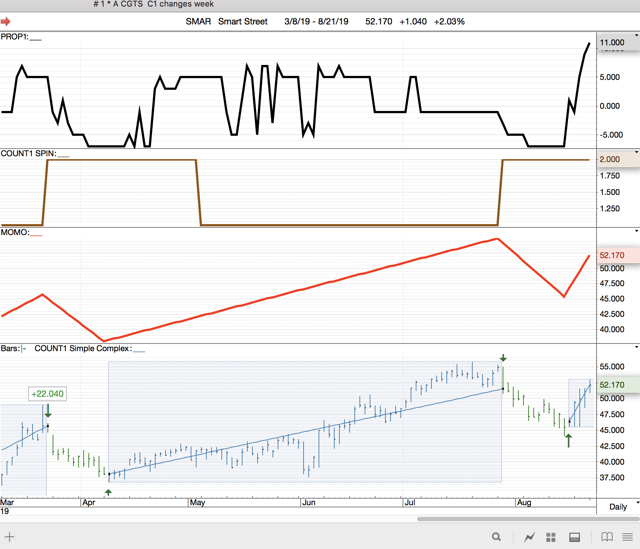 BUY NIO, COUNT1=1 today. Again MOMO beat COUNT1 to the BUY SIGNAL.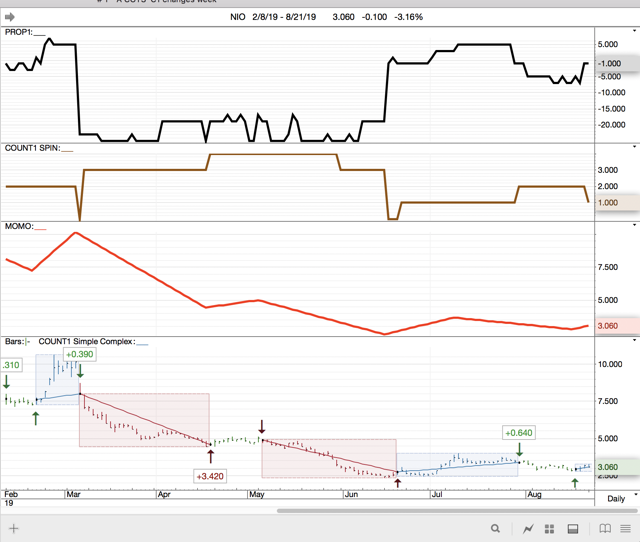 Also note, MOMO has made a HIGHER LOW; breaching 3.69 will constitute a HIGHER HIGH.
I am generally speaking NOT high on Chinese stocks. Here is another that seems to have CHANGED STATE. MOGU. Chinese stocks are a bit of a gamble today.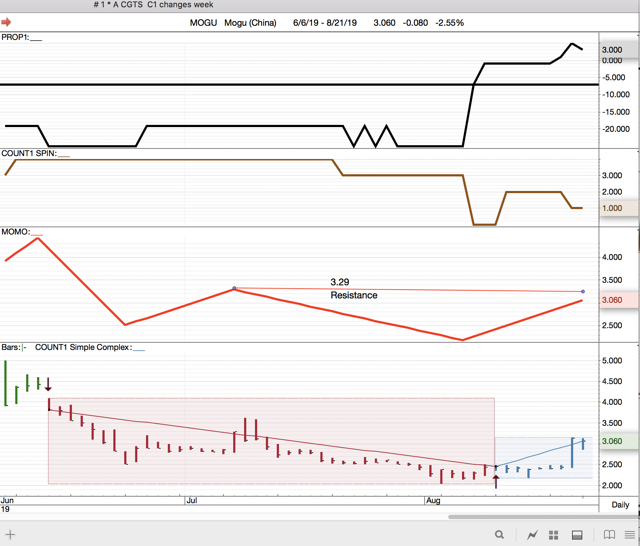 SELL BTC-USD. We don't really think this is the end of the run for BITCOIN. Not a great trade. Gain of 7%.

BTC-USD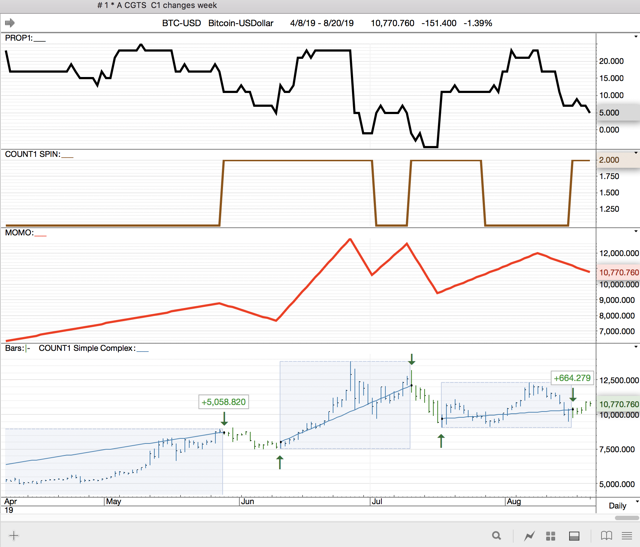 BTC-USD, MONTHLY CHART.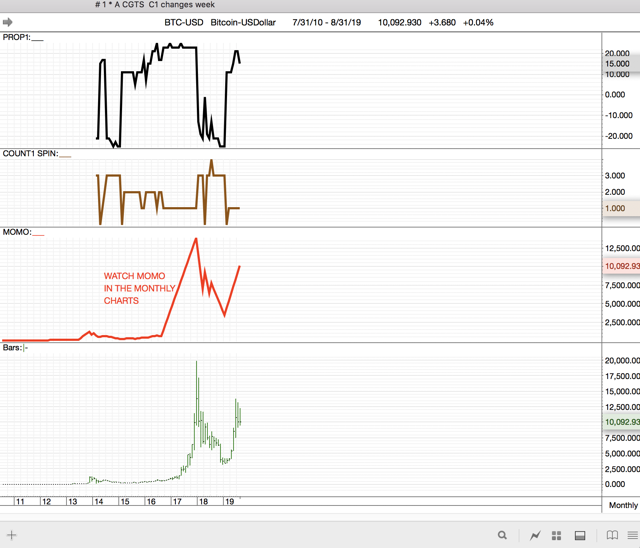 GBTC.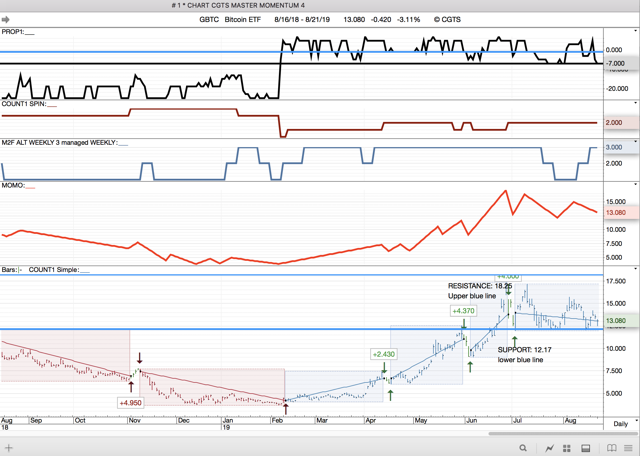 GBTC MONTHLY.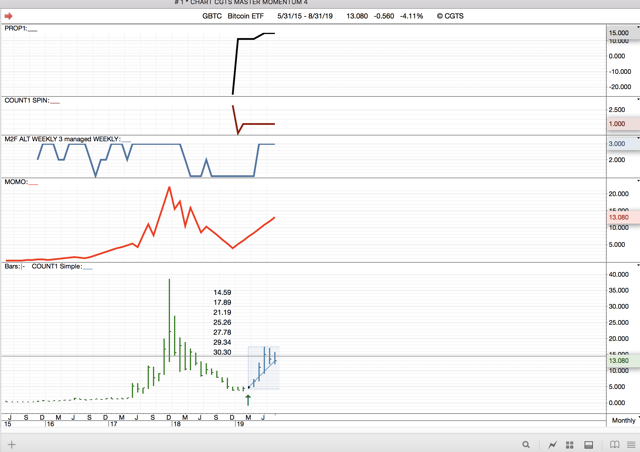 NOT ALL C1 trades are successful. FN, FABRINET, collapsed yesterday and erased a nice gain. That is life. GAIN of 3% only.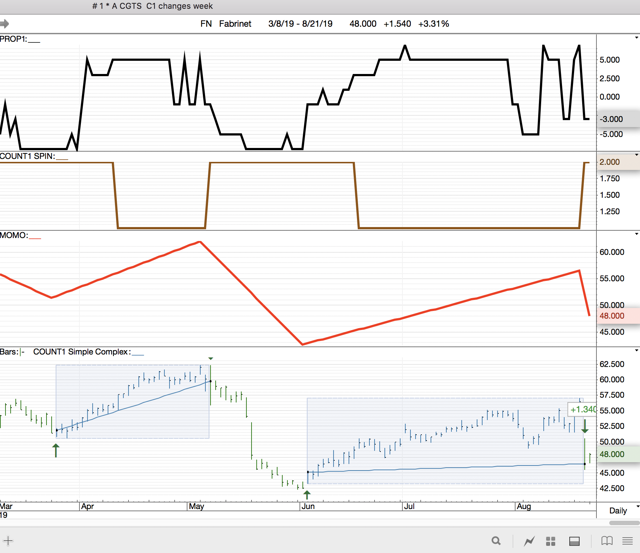 FNGO, FANG, Long position, C1 Simple.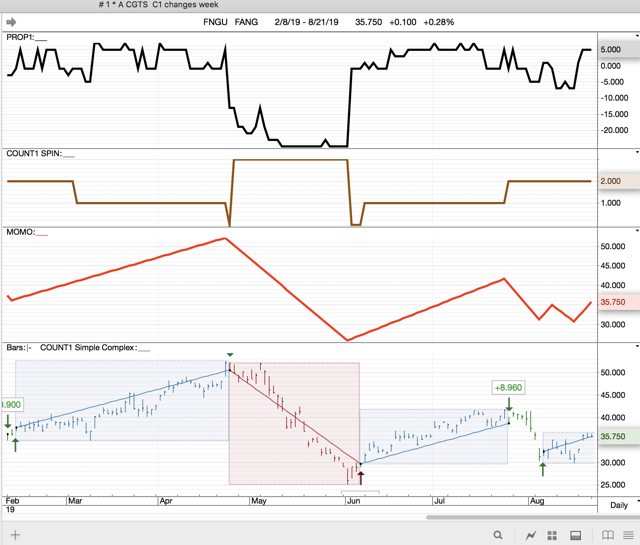 MOMO is a Chinese stock, and a C1 Simple LONG position, that is doing ok.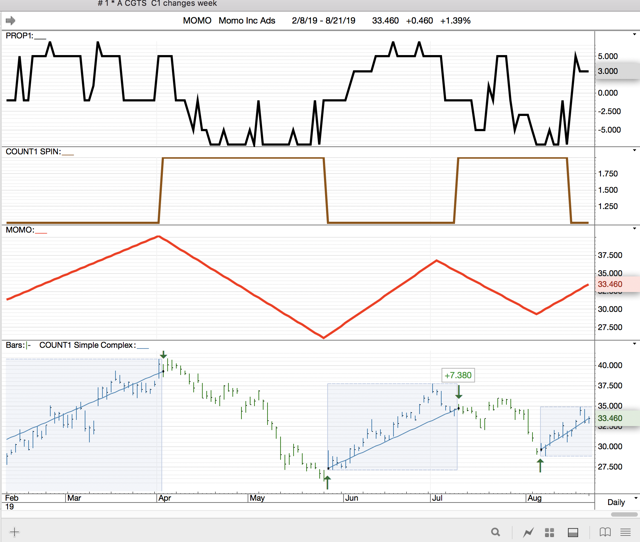 Any stocks to update. We are SHORT DOG, DOW BEARISH -- so we are LONG the DOW.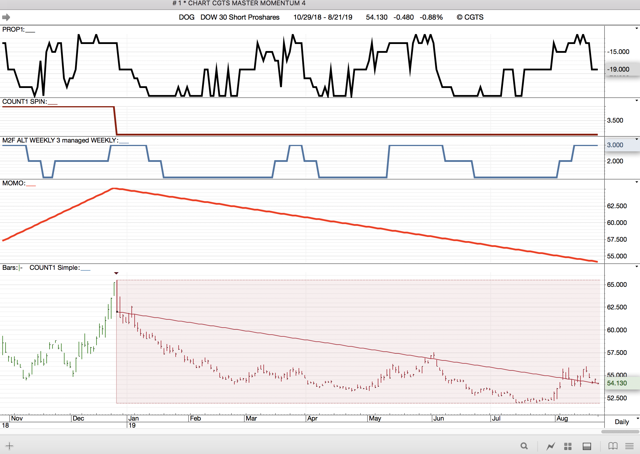 WKHS, WORKHORSE, was up almost 15% today. Our system is a SLOW weighing machine. It has not flipped to BULLISH. We predicted this breakout to the upside as a TRIANGLE pattern breakout. Our system has not caught up yet.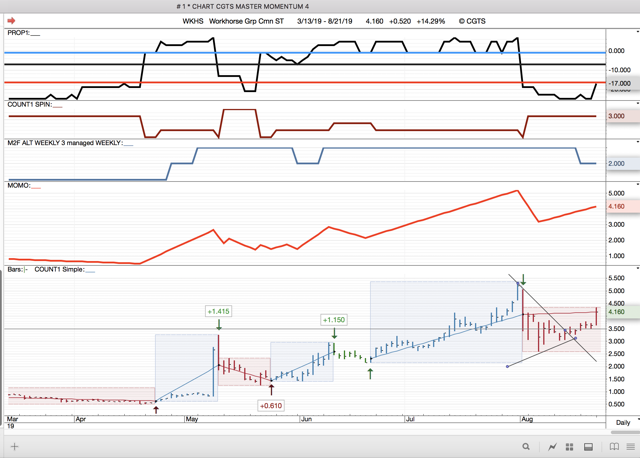 Look how PROP1 has (seems to have, at least) bottomed. There seems to be a very strong underlying BUYER STRENGTH.
We are SHORT UBIO. Note how PROP1=-13 (red line, top pane) acts as a BEAR CEILING for a stock in a BEAR MARKET. PROP1 needs to have such BUYING STRENGTH as to flip up through -7 to change state. If PROP1 stops at -13 or -11 and cannot get higher, then the SHORT position is in good condition; this promises another leg down.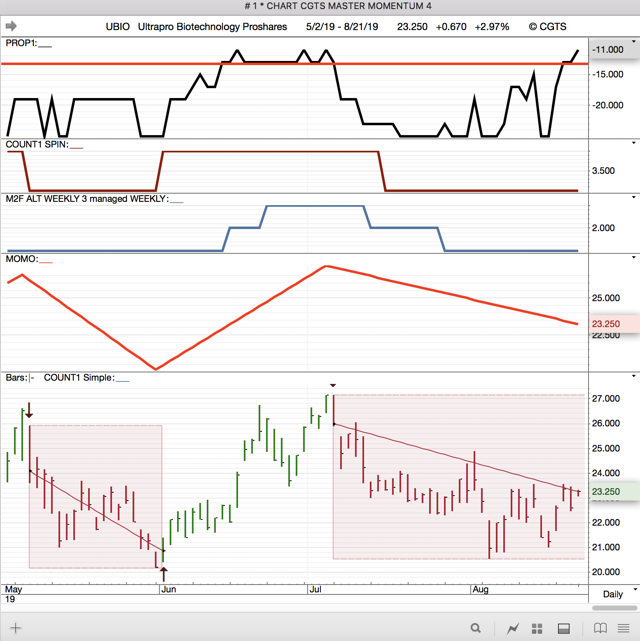 We are LONG MU, which is resting in the BULL BOSOM of C1=2.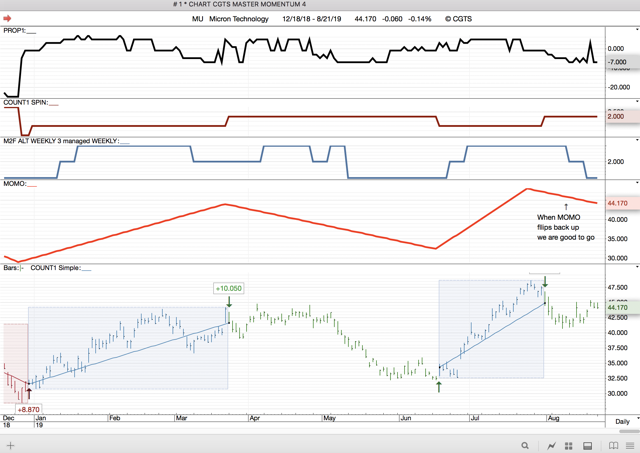 We are LONG DRN, Real Estate Bullish ETF.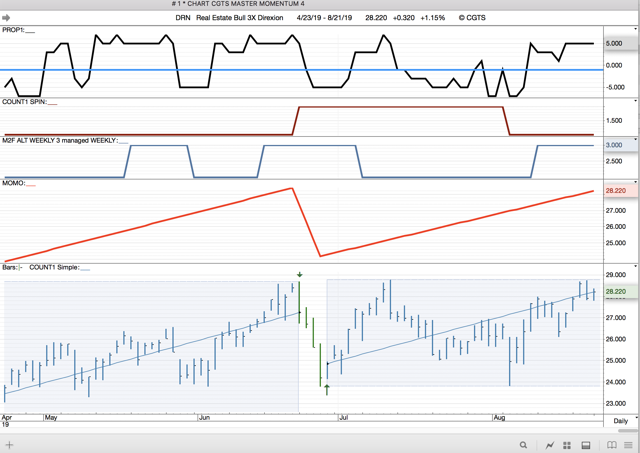 UNIVERSAL SELL. Last week we introduced our newest version of UNIVERSAL SELL. It is connected with our COUNT1 GOLD System -- but we have not really instituted it yet. We do run a report daily to see which issues are meeting this criteria.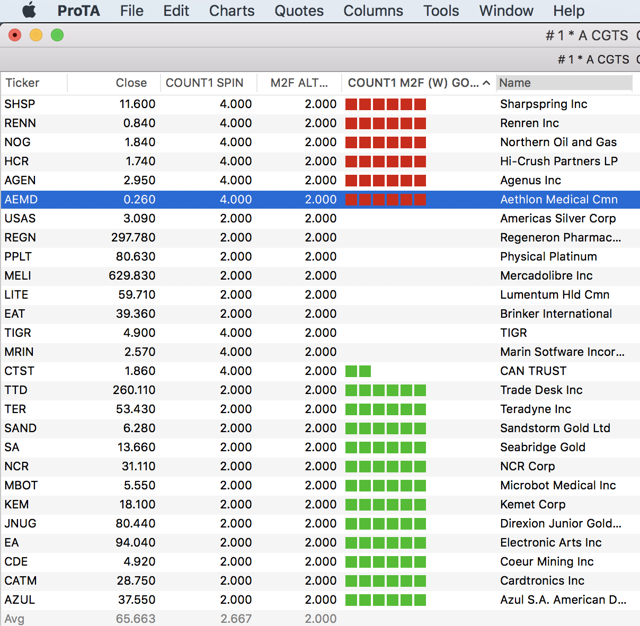 We have some charts to go along with this.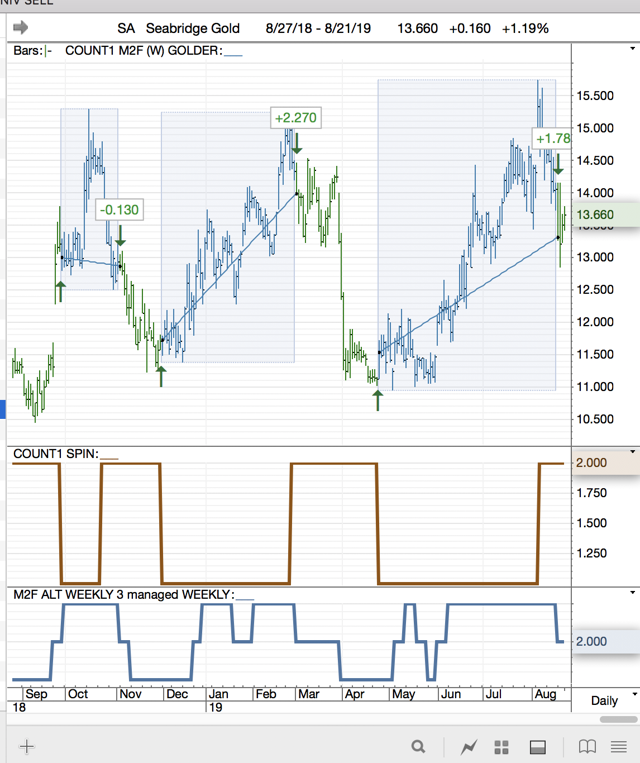 SHORT COVER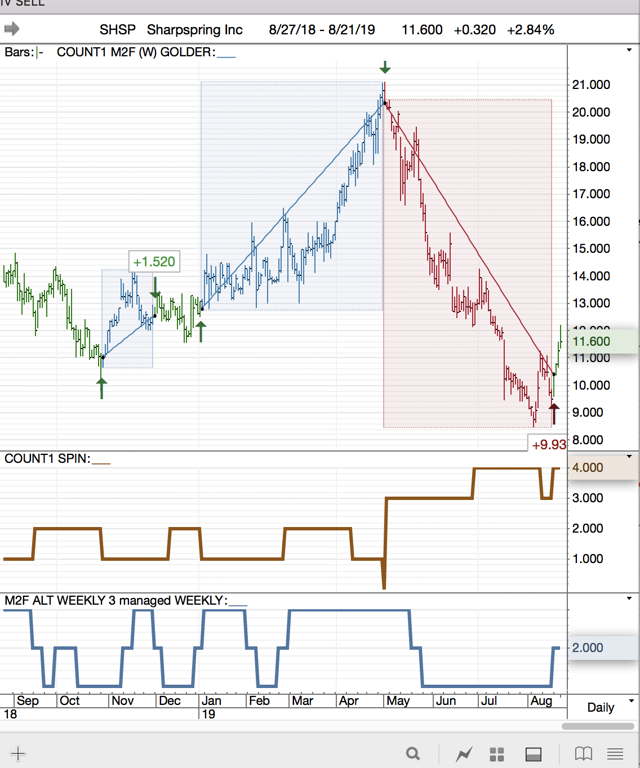 Headlines of note:
The Demise of the Democratic Party.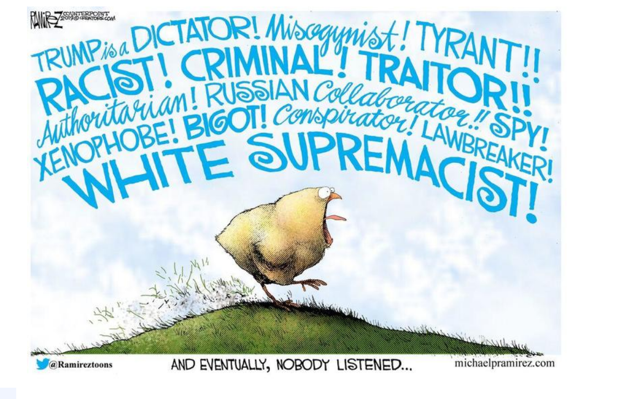 Islam in Sweden

Housing Bubble in the US. When the Baby Boom Generation gets ready to sell their houses to fund retirement no one will be able to afford them. No liquidity, even at ZIRP. Chronic illiquidity in the Debt Market.

Are Negative Interest Rates a form of Redistribution of Wealth?

FACEBOOK bans "Women for Trump". Free-Speech is a rite only if one "thinks correctly". If not, then the good people have a duty to shut you up.

NATURE IS ANGRY.

I WONDER?
Are not those who are politically ANTI-WHITE racist also? Are not those who are ANTI-MEN, sexist? Are only WHITES (and especially WHITE MEN) capable of racism? Or is racism exhibited by every race in the world, as nationalism is expressed by every nation in the world? MYOPIA is not a symptom of wisdom. Isn't it time for us to wake-up from our dream of UTOPIAN IDEALISM? Hear those gunshots? They are the sounds of our children killing each other.
MJC, CGTS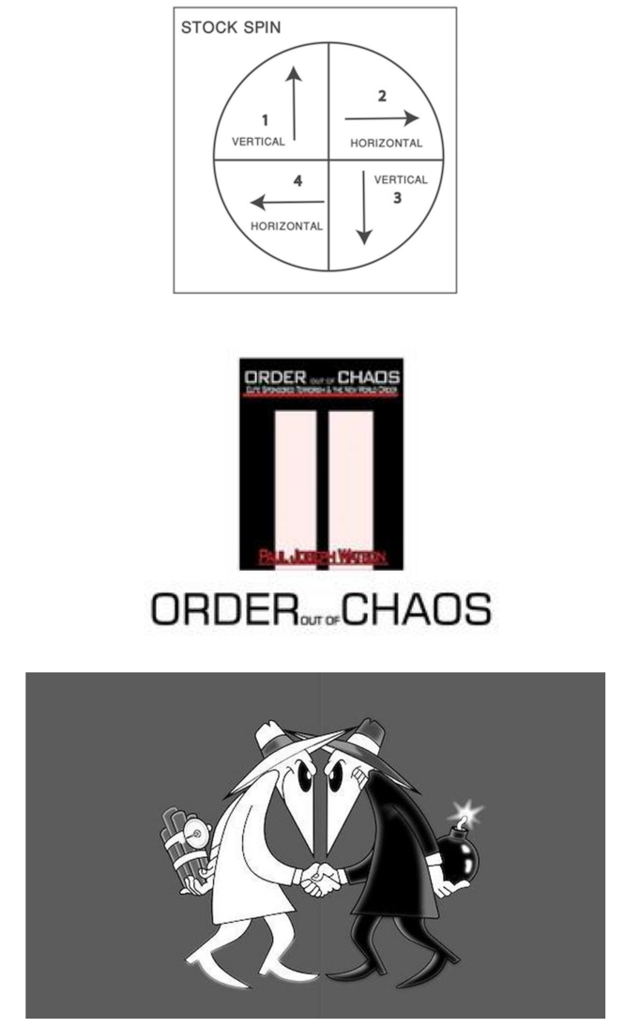 Disclosure: I am/we are long GBTC. I wrote this article myself, and it expresses my own opinions. I am not receiving compensation for it. I have no business relationship with any company whose stock is mentioned in this article.
Disclosure: I am/we are long GBTC.