CGTS Algo Trading System
Tools
CGTS MONDAY: BURROWS ROLLS; DEMOCRATS SELF-DESTRUCT?
Jan. 14, 2020 1:38 AM ET•BE, BYND, TSLA, BECN•Comment!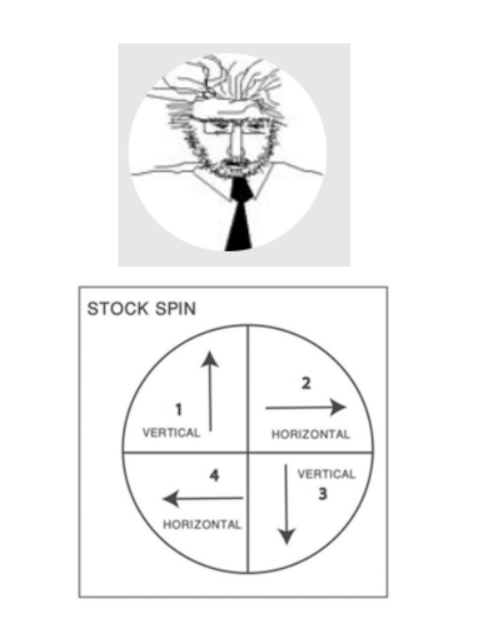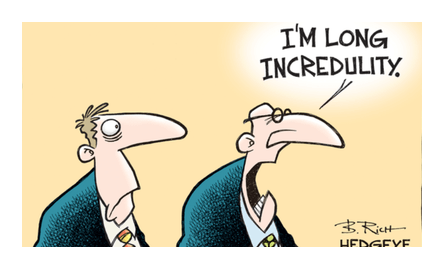 STOCKS roared higher. I hope none of our readers are SHORT TSLA.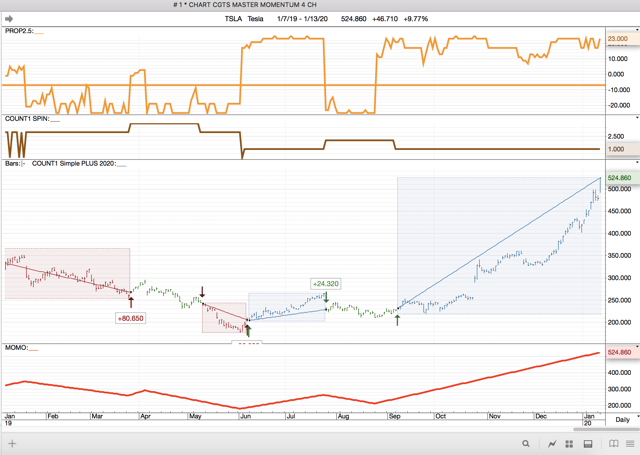 I have told our readers NOT to buy BYND, BEYOND MEAT, even though it is soaring. Why? Is our system too rigid to capture a volatile trend change?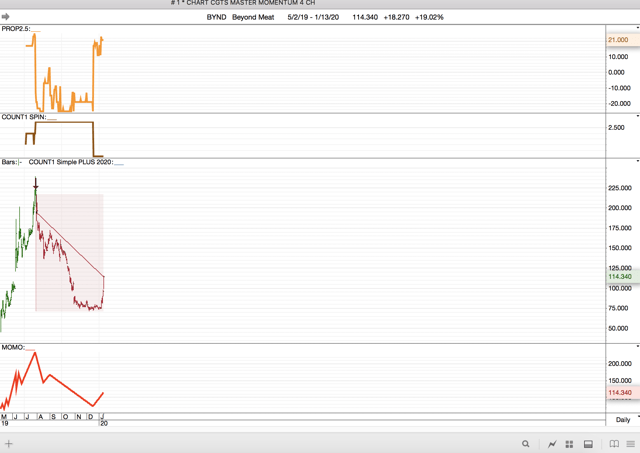 COUNT1=0. Still. When this violent rally breaks down. A BULL MOMO Picture will show the red momo making HIGHER HIGHS and HIGHER LOWS.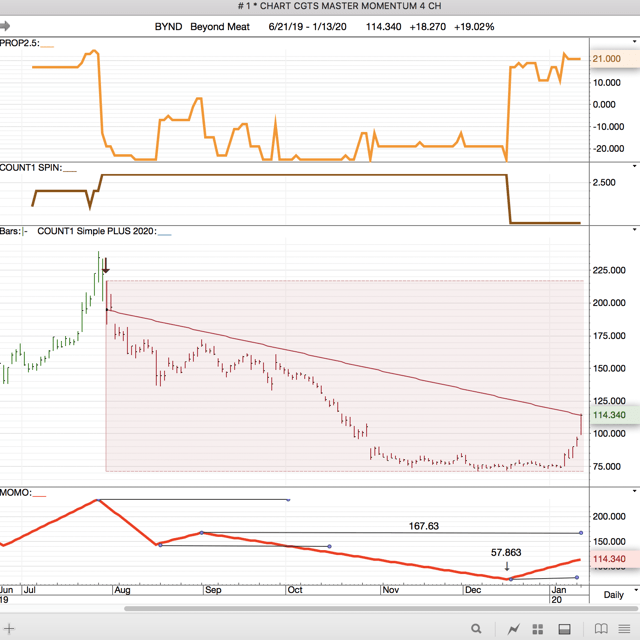 In my view, BYND would have to take out the OLD HIGH 167.62 OR decline to a level ABOVE 57.863.
Ok, as you might suspect, NO FEAR after today's trading. FEAR back down from 40 to 39.54.
Keep an eye on the first column: when C1=1 falls below 50%, we have SELLERS in charge, at least short-term.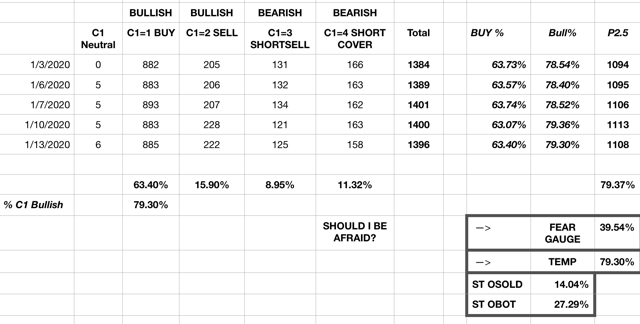 CURRENT TRADES
We are keeping a close eye on a coupld of recent LONG trades.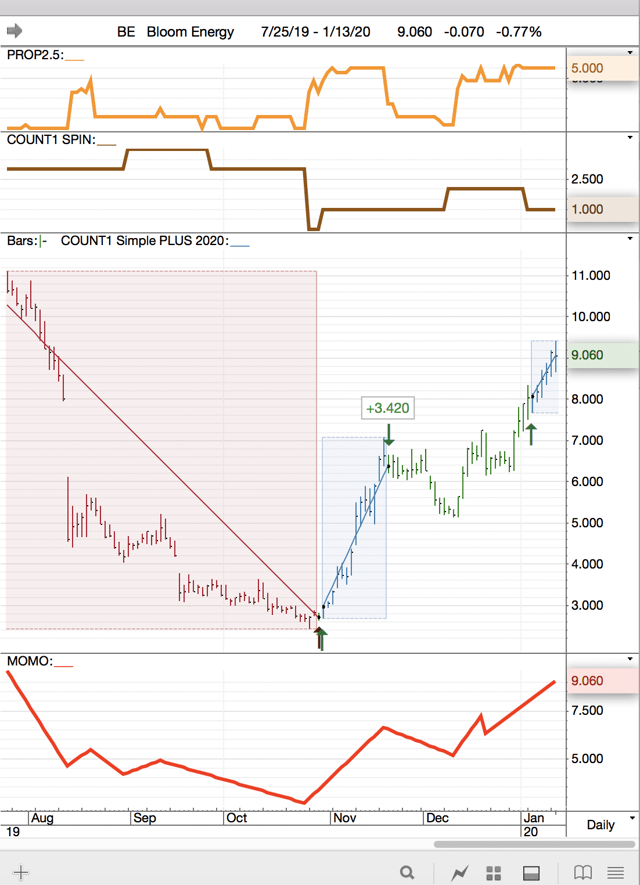 From our C1 CONTRARIAN SYSTEM.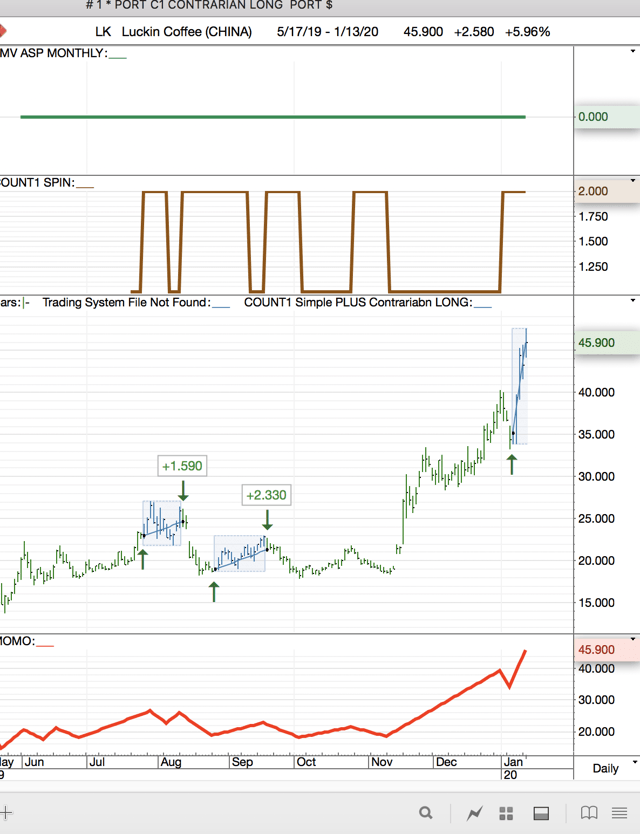 DVAX LONG.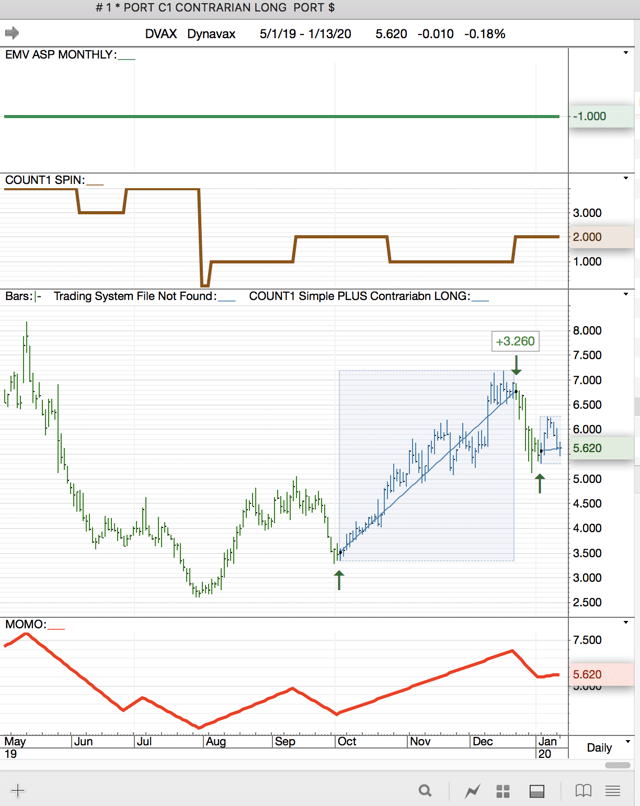 New CONTRARIAN TRADES.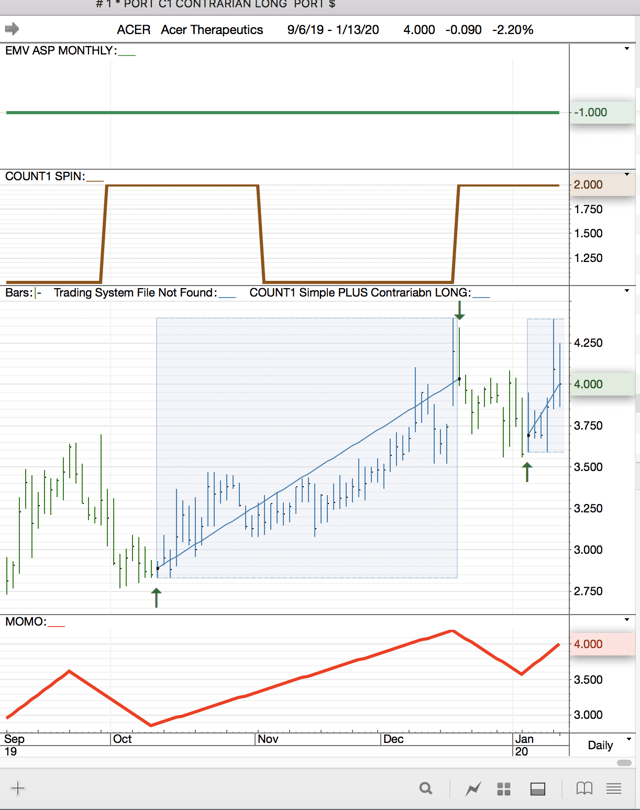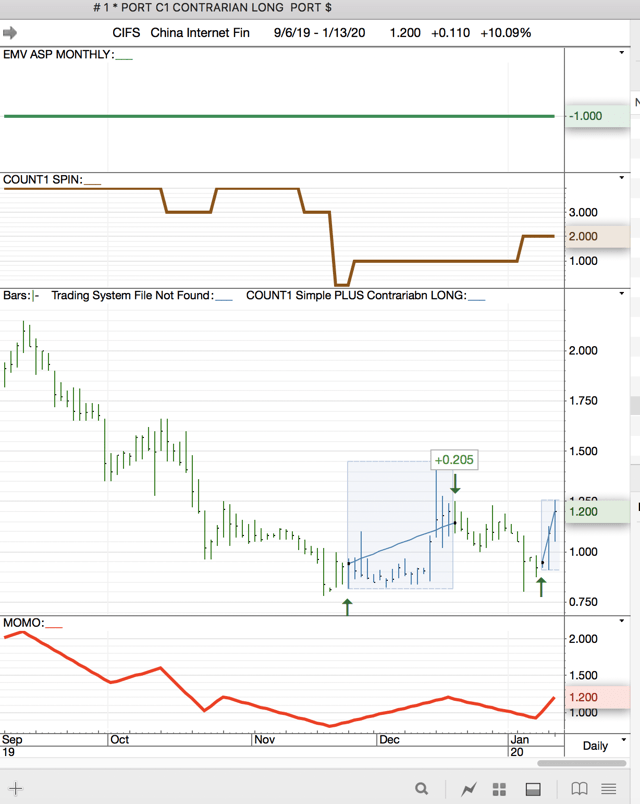 Last week our portfolios got a bit of a haircut. Today they all bounced back. Look especially at M2F ALT (W) BASIC, one of our best systems last year.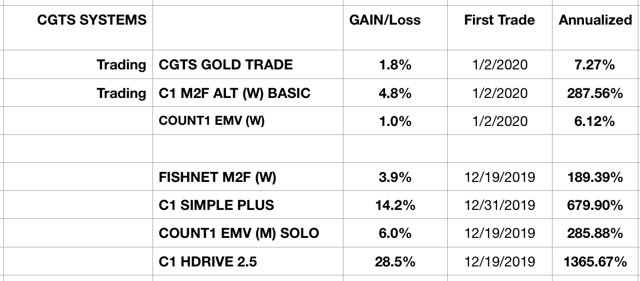 Look how our systems trade RH.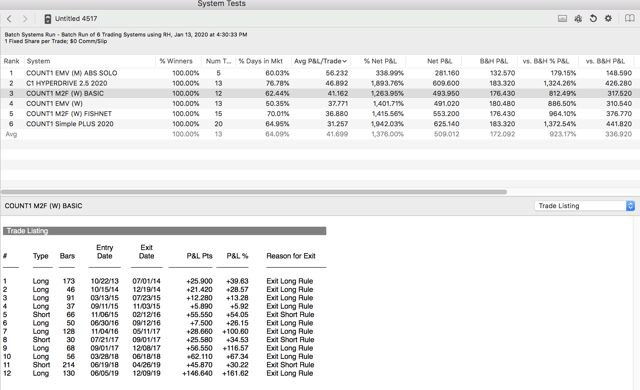 A couple NEW M2F ALT (W) BASIC SYSTEM trades. URBN, URBAN OUTFITTERS, LONG.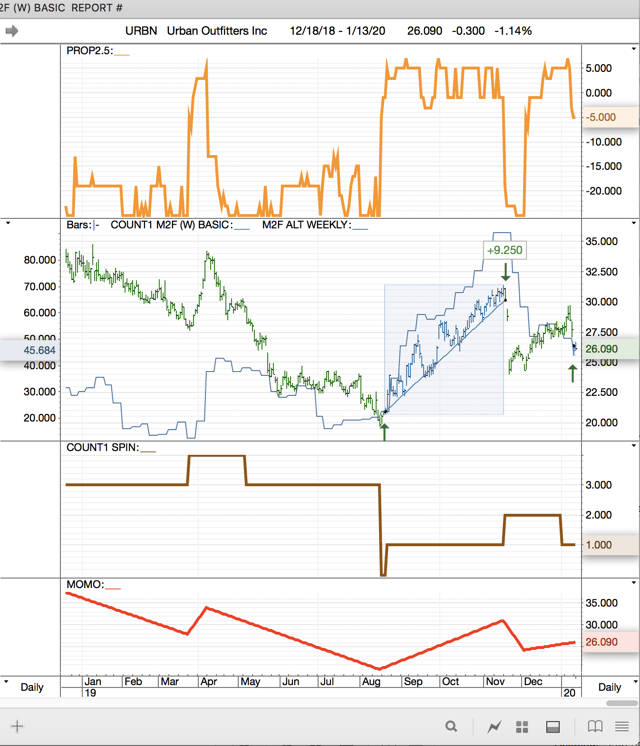 BTSC, BITCOIN SERVICES, LONG.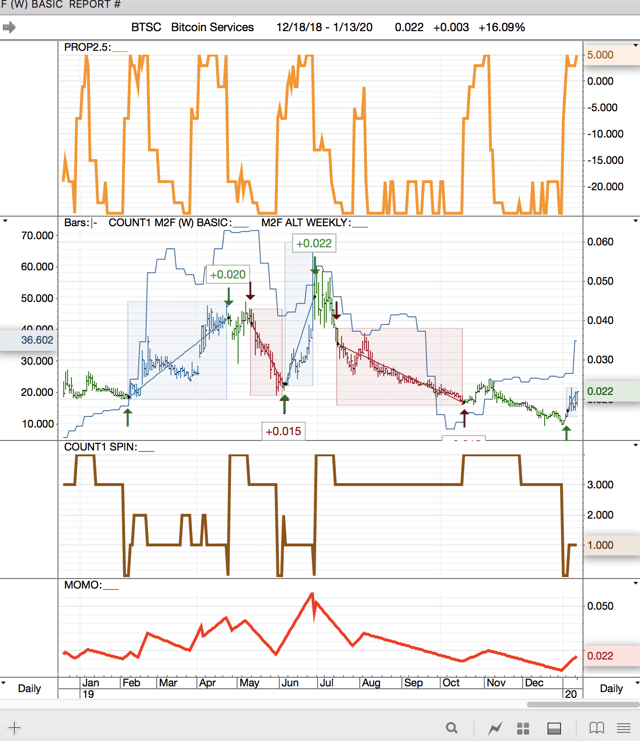 HOV, HOVNANIAN, LONG.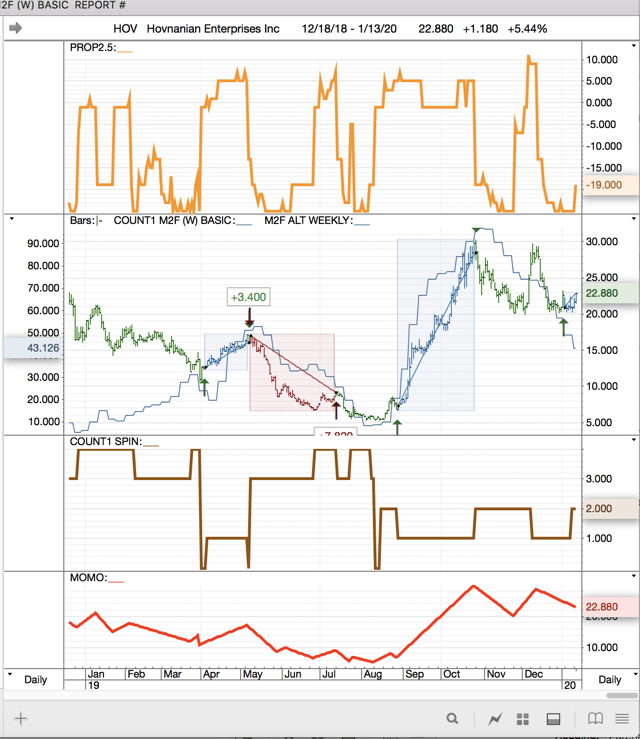 M2F ALT (W) is the light blue line above overlaying the price pane.
BECN, BEACON ROOOFING SUPPLIES BUY SIGNAL COUNT1 SIMPLE PLUS.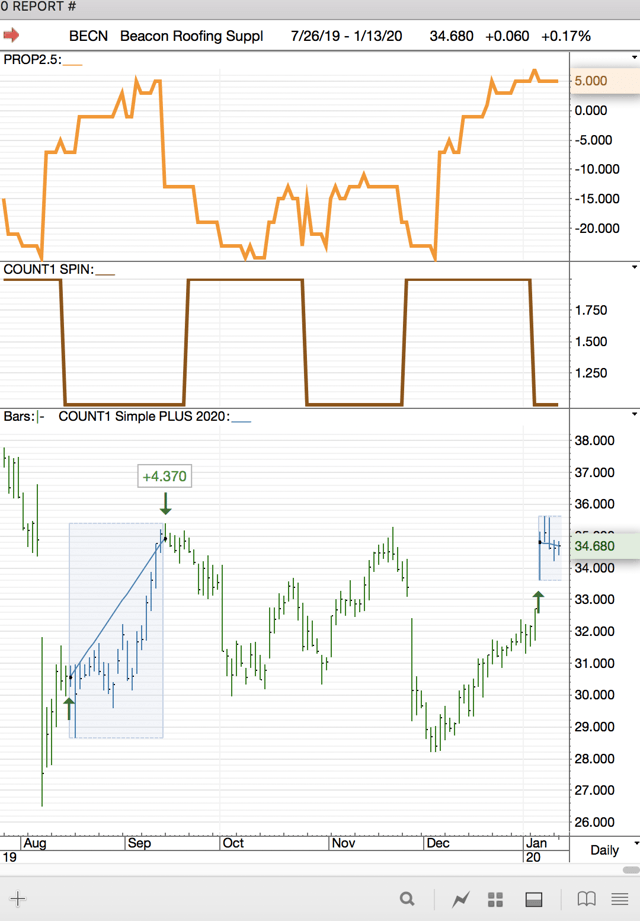 WE HAVE a monumental struggle between two great college football teams going on on the other channel -- and I am peeking.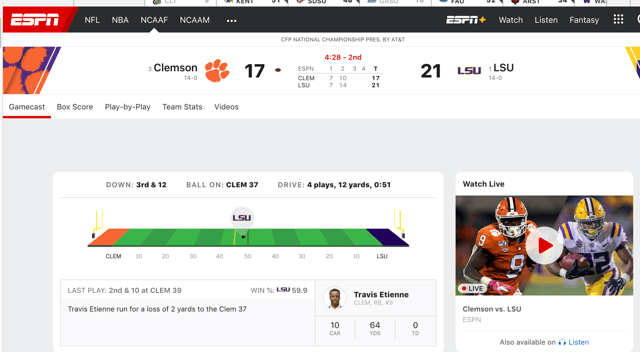 I think LSU will win; but it is just a guess. Clemson is very well coached. LSU has a mountain of emotional momentum carrying it.
ARE THE DEMOCRATS SELF-DESTRUCTING? I predicted they would.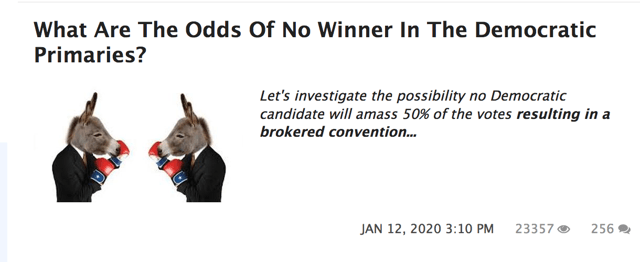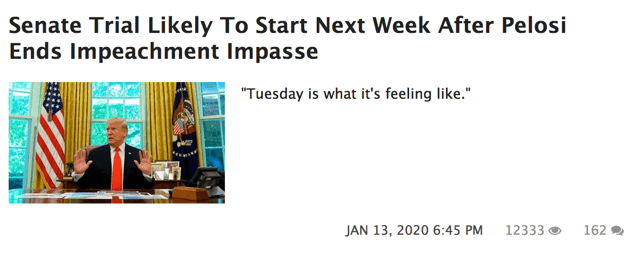 DOES SIZE MATTER? Meet BIG DON and SMALL MIKE.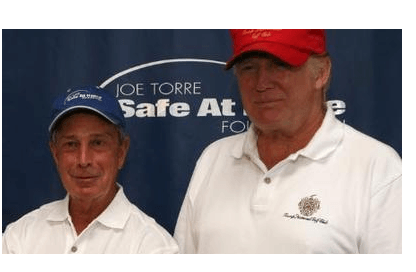 5 Touchdowns passing; and 1 running for Burrows. Mister Heismann.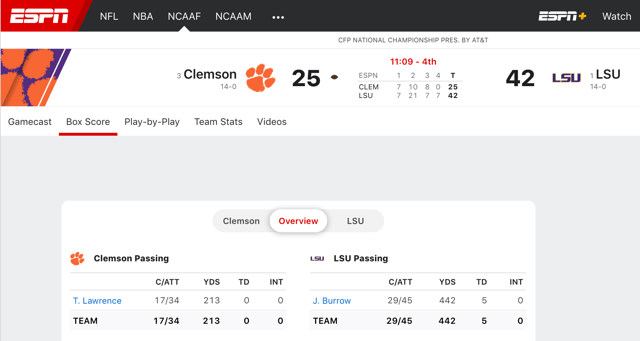 Portfolios:
2020_2.5_HYPDRIVE_Portfolio_excel_11320.xlsx
2020_Port_FISHNET__W__excel_11320.xlsx
2020_C1_Simple_Plus_Portfolio_excel_11320.xlsx
RP: subscribers only
MJC, CGTS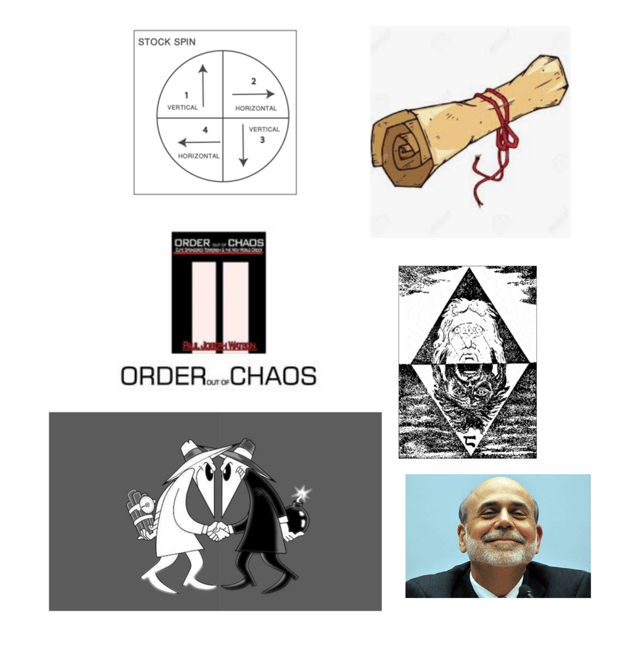 Disclosure: I am/we are long GBTC. I wrote this article myself, and it expresses my own opinions. I am not receiving compensation for it. I have no business relationship with any company whose stock is mentioned in this article.
Disclosure: I am/we are long GBTC.