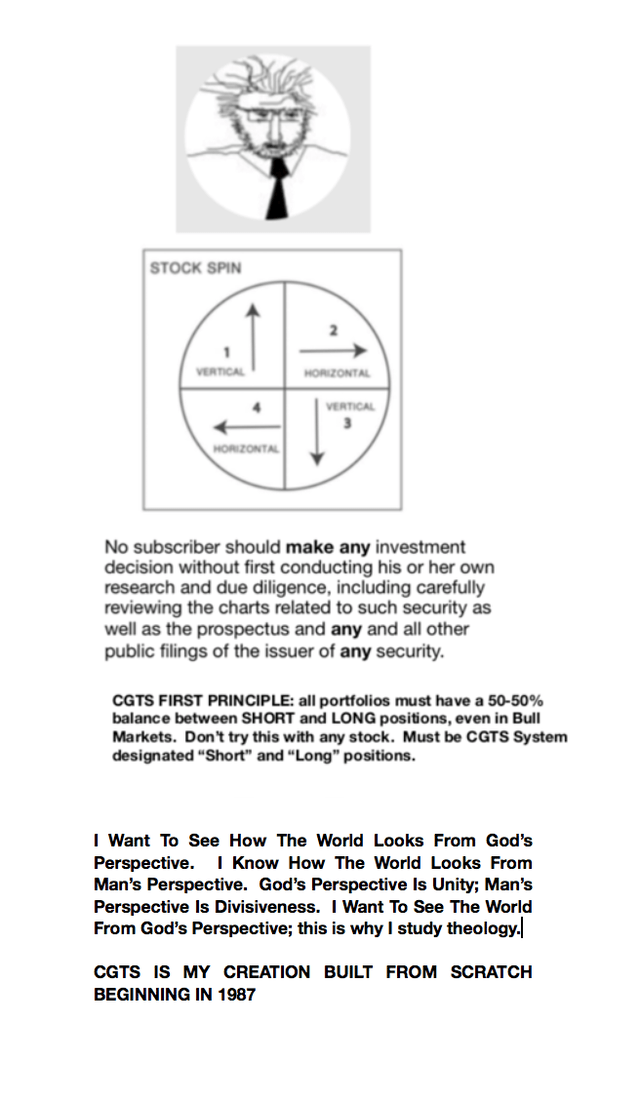 Stocks were mixed on Friday. NDX continued to suffer with profit-taking. VIX continued to drop.

Stocks began strong, had w Big Weakness in the middle of the trading day and then recovered a bit.

So where are we in this pull-back? Let's start by looking at our CROSSOVER TRADE. We are still LONG.
CROSSOVER TRADE: LONG. + 273.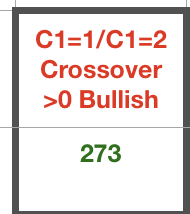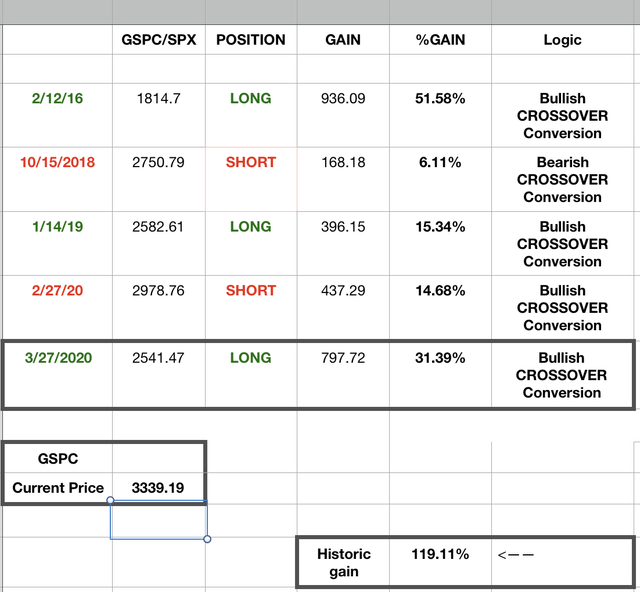 Our portfolios have lost ground this week. The nice thing is, we have not had much turnover, meaning the trades are still intact. This means we think the pull-back will not be fatal.
For instance, TRIANGLE TRADE Plus is now down 2.4%; the WEEKLY System is down 2.5%; anda the MONTHLY System is down 4.4%. Almost no turnover here. This is NORMAL SELLING.
We DID have turnover in our 3x SYSTEM, ULTIMA-EXCAL.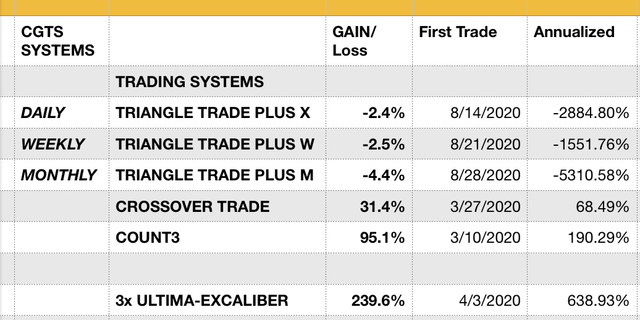 A LOT of turnover in the 3x System, which one might expect, since they are three times as volatile as regular issues.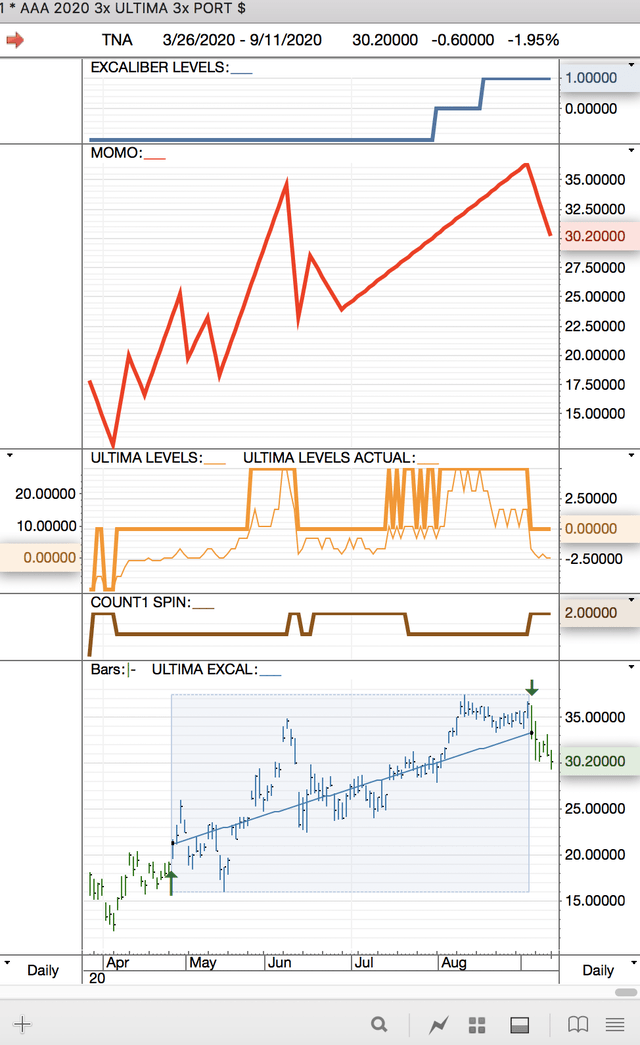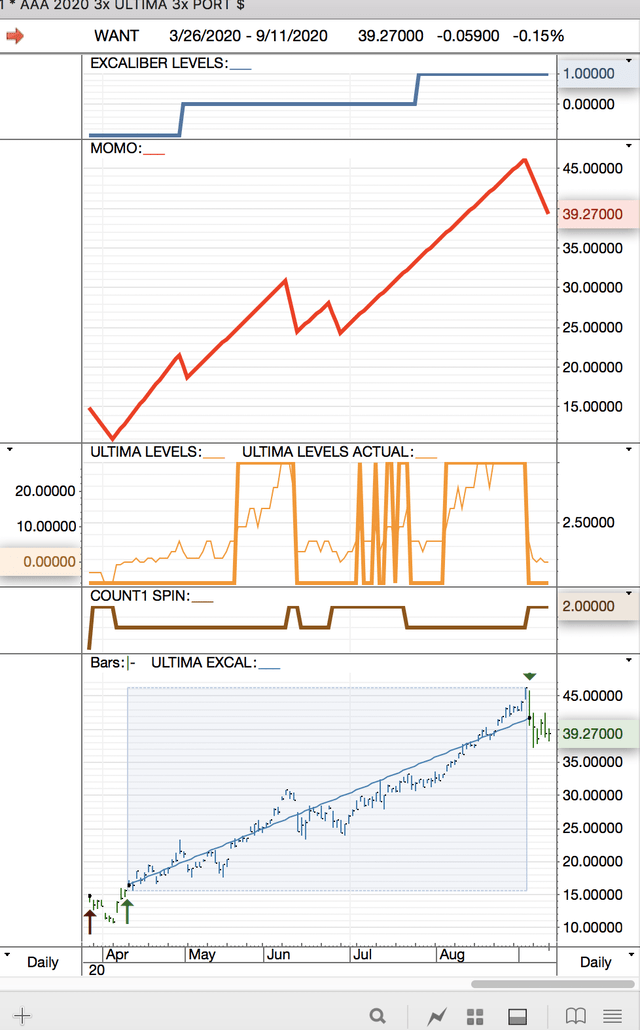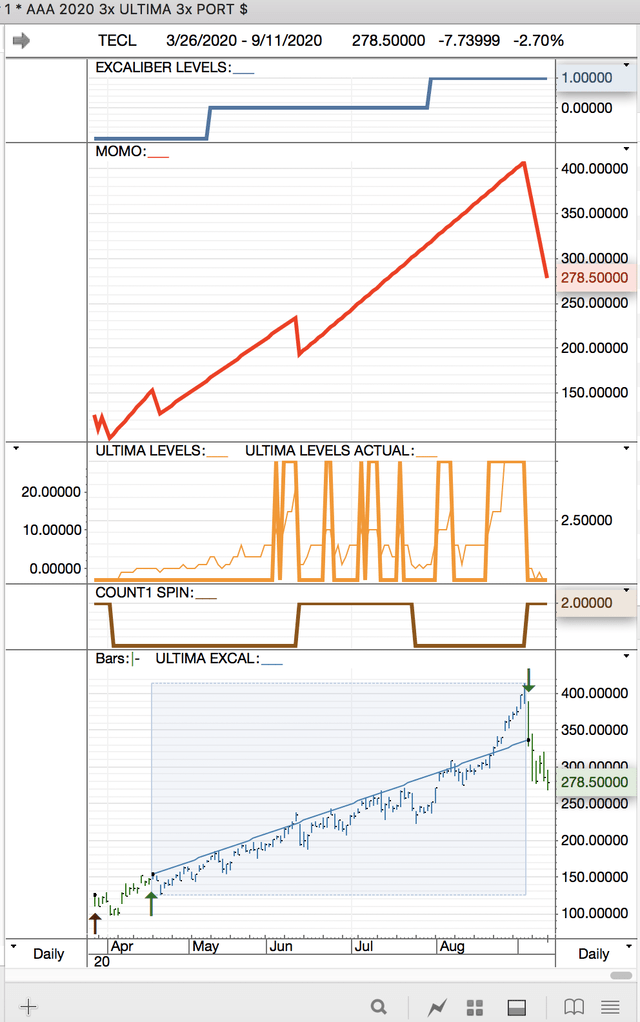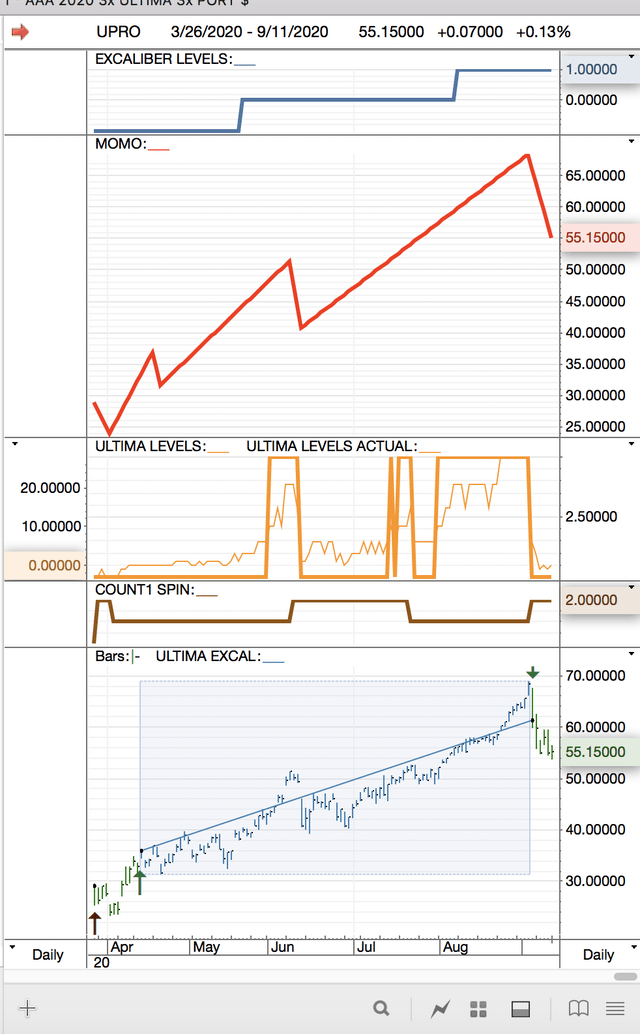 Ok; you get the idea.
We now have only 7 3x positions, investing $70,000, with a gain of $168,000 in this system since March, a return of 240%. Very nice.
We are going o feature the 3x System, along with Triangle Trade Plus, daily from now on. Be careful with assuming 3x issues are trustworthy "leaders" in a market trend change. They are not. That is why we like to double-check with COUNT3, to see where the trend really is. A ex juicing of a stock with often excite COUNT1 to make all kinds of misleading noise. It is complex. 3x issues CAN lead the trend reversal; but they sometimes are SO excited by nature that they trumpet a TREND CHANGE that they later take back.
3x REPORT.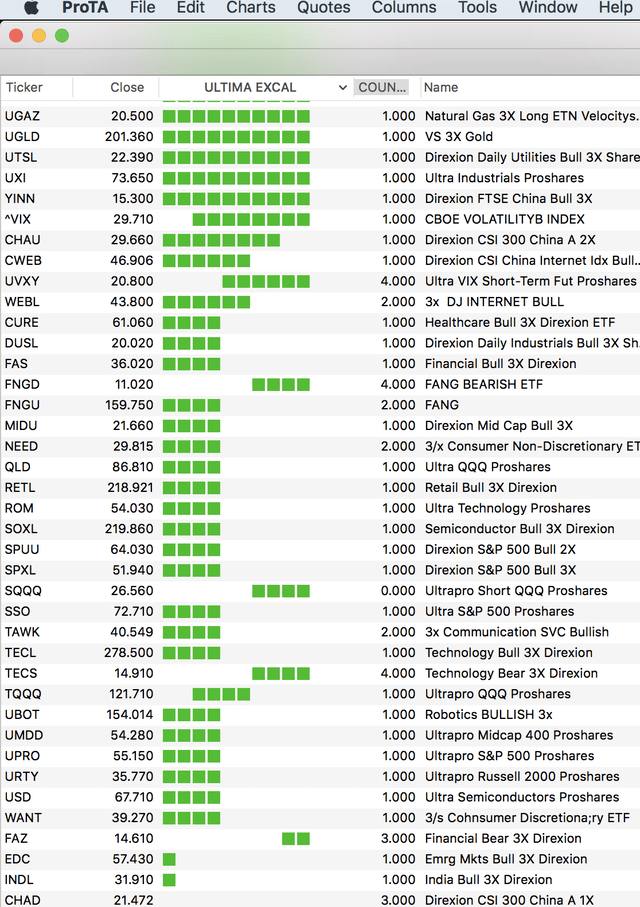 Our full returns look like this:
CGTS TRADING POSTURE.

Not much has changed. We are STILL BULLISH, with a SINGLE CAUTION SIGN up.
The EARLY WARNING SYSTEM says MOMO1 is negative; and ULTIMA is negative. ULTIMA RAW and ULTIMA PLUS.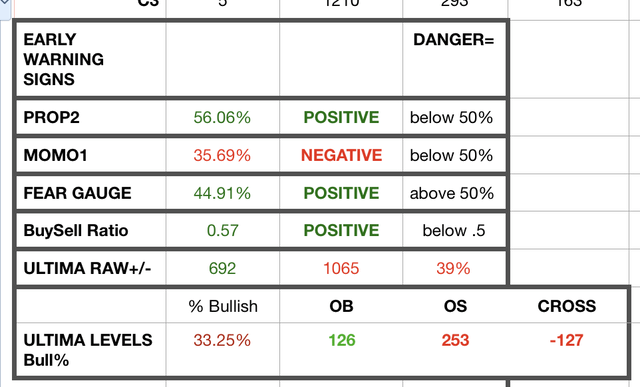 CROSSOVERS STILL all positive.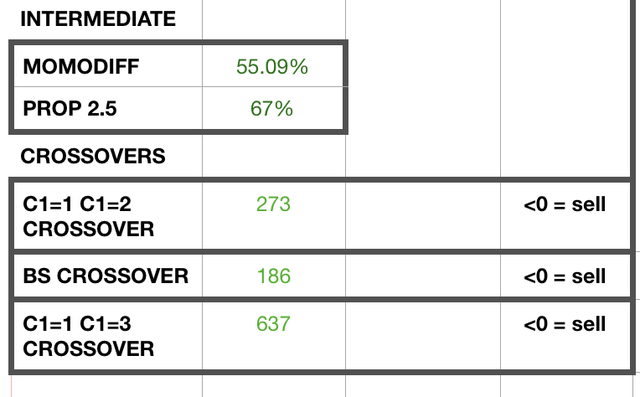 C1 CROSSOVER is weakening still. Eroding. We need a rally here To turn it back up.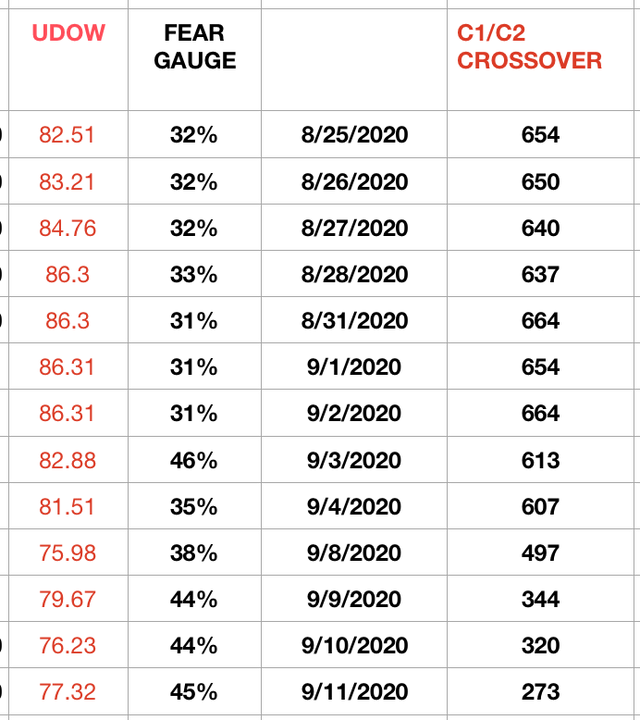 Note how the FEAR GAUGE is refusing to yield.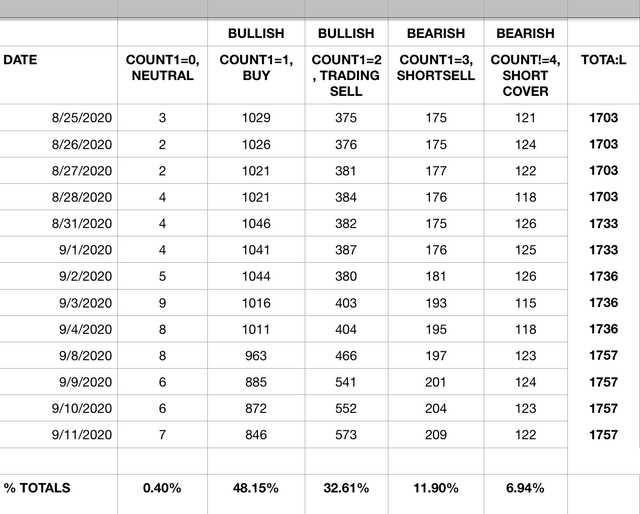 Over the last ten trading days C1=1 has lost 183 issues; most have gone to C1=2, which suggests the selling is normal. We also added 54 issues to the database, so that makes the arithmetic somewhat clouded. C1=3 added 34 issues in 10 days. C1=4 added 1. C1=2 added 198, so all of the C1-1 and some of the new.

So much for numbers. How close are we to a recovery in BUYING?
The simplesT timing tool we have is M2F ALT 3; if we combine this with COUNT1 WE HAVE A TRADING SYSTEM. The simplest we know. When M2F ALT 3 is OVERSOLD and when COUNT1=1, we BUY. We SELL when M2F ALT 3 is OVERBOUGHT and when C1=2.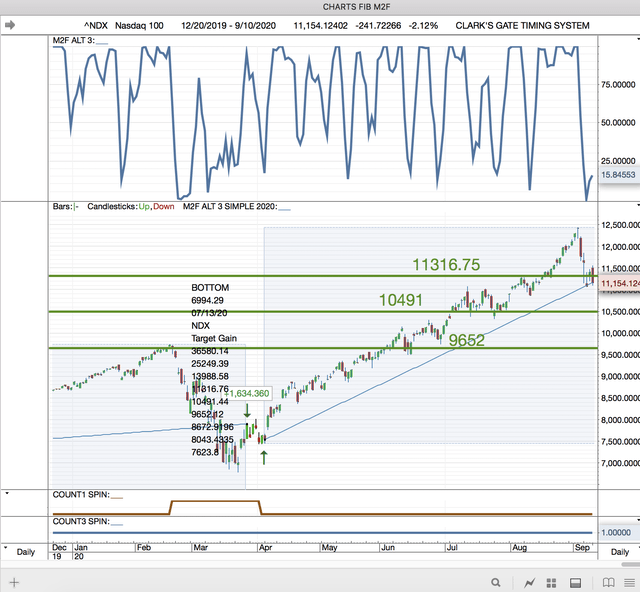 NDX is still a BUY; has not reverted to a TRADING SELL.
What about TSLA? TSLA is a BUY NOW.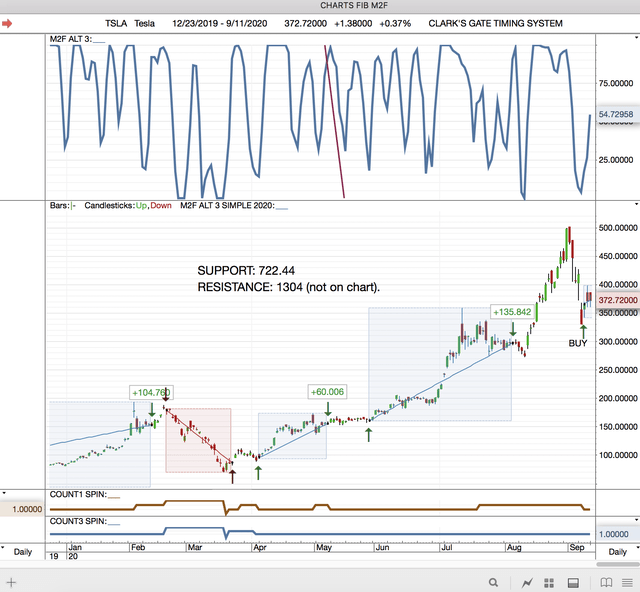 AFI is a sell now, TRADING SELL.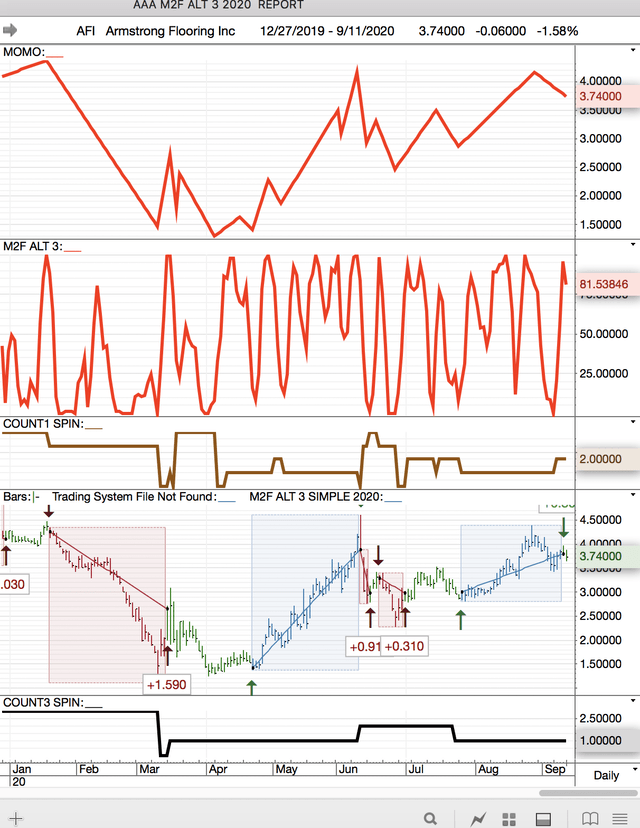 RECENT BUYS.
RECENT SHORTS and a SHORT-COVER for VXX. Look at the MOMO SHAPE HERE, still BULLISH for this version of VIX.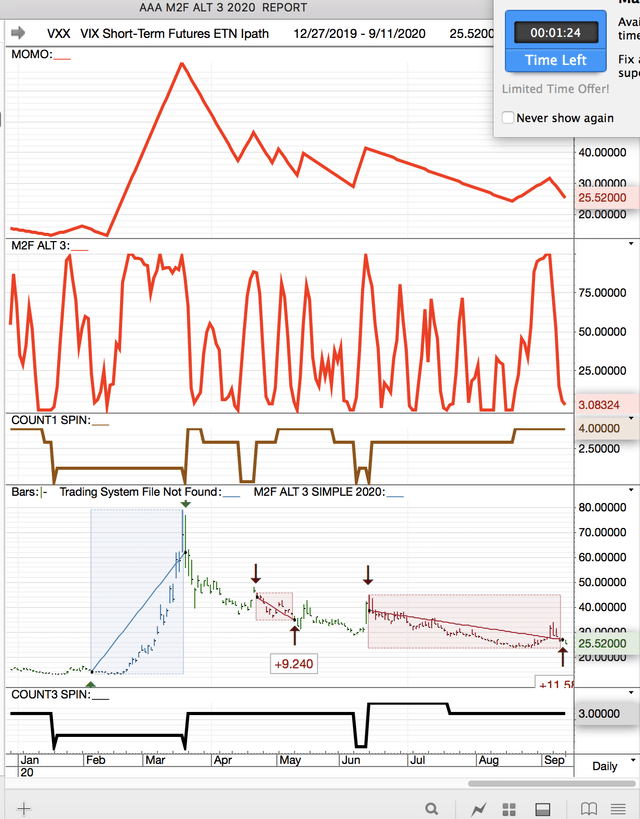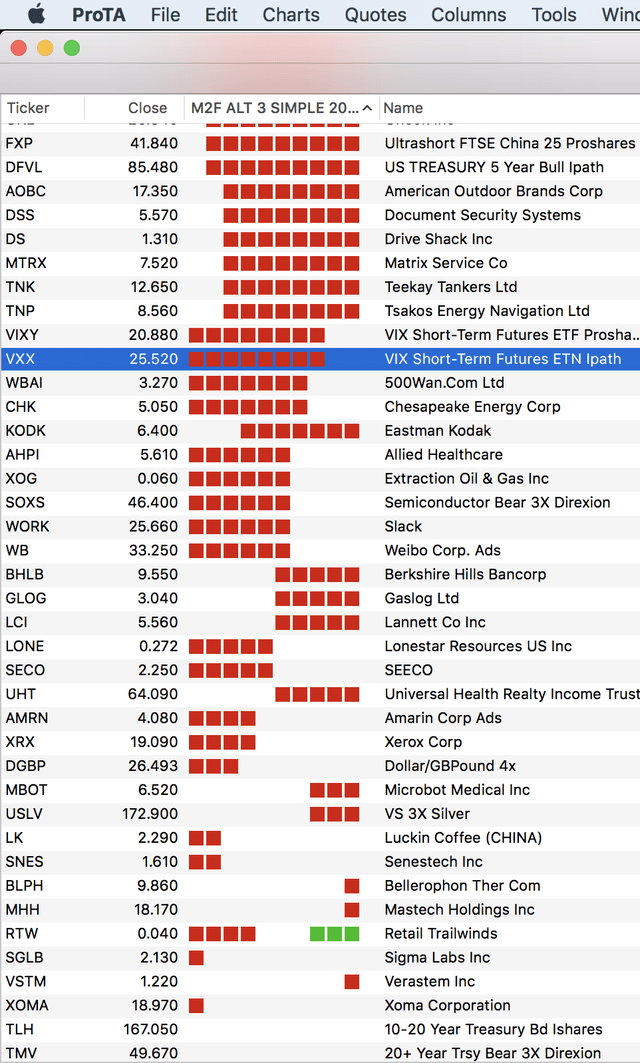 2020_PORT_TRIANGLE_TRADE_PLUS_PORT_91120.xlsx
2020_PORT_3x_ULTIMA_EXCAL_3x_PORT_91120.xlsx
Ok; we're done for today. Still dealing wth fire issues. Best for the weekend.
VOI

"It's Like Using A Hammer To Kill A Fly" - Architect Of Sweden's COVID-19 Anti-Lockdown Strategy Finally Vindicated
Small observation - I don't remember if I told you that I am stationed in WA state, therefore I was driving twice today from Tacoma (where I have to work sometime) to Oak Harbor (where I live and stationed). The road takes me through Seattle. As you may very well know Seattle, CA, and Portland very socialist (I'm not saying liberal because they are not). While driving 220-230 miles I have not seen one Biden poster or anything mentioning Biden. On the other hand, I have seen multiple (over 20) Trump posters (most vandalized). I got me thinking how is it possible that one of the most "woke" cities has no posters of a beloved candidate who is leading against our current president which has posters everywhere (purchased by people).