CGTS FRIDAY: IT'S BULLISH; IT'S BEARISH; IT'S BULLISH; IT'S BEARISH.WHAT IS IT?
Please Note: Blog posts are not selected, edited or screened by Seeking Alpha editors.
CGTS Algo Trading System
Launch chat

CGTS FRIDAY: IT'S BULLISH; IT'S BEARISH; IT'S BULLISH; IT'S BEARISH.WHAT IS IT?
Sep. 26, 2020 2:23 AM ETALGT, ALGT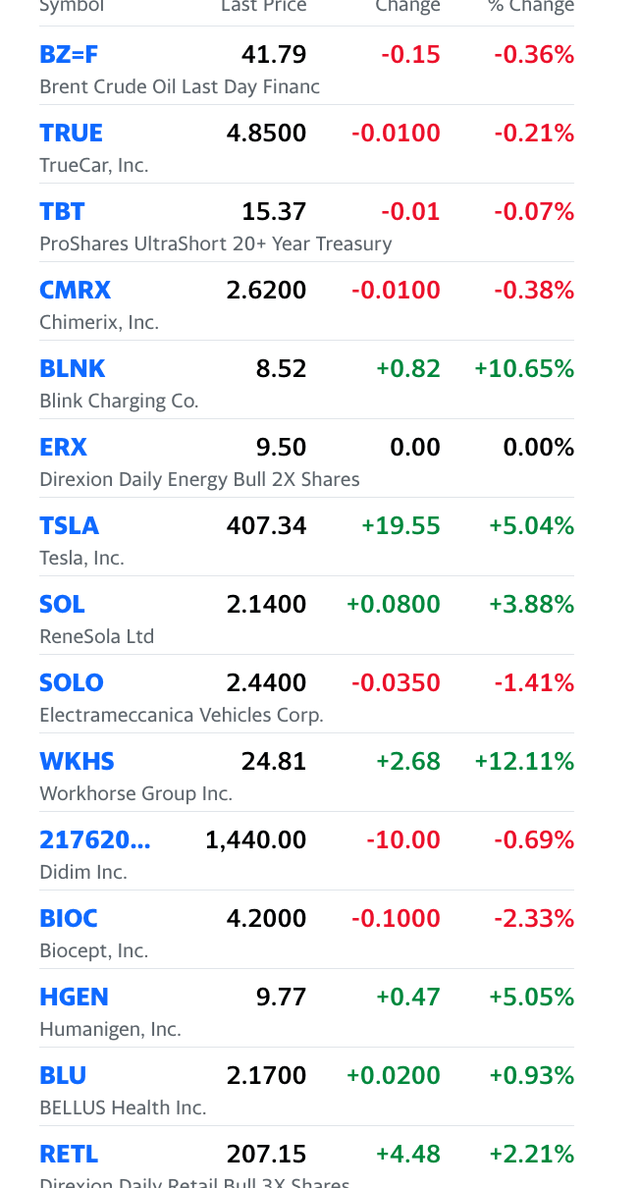 This is the first time I can remember having such a disconnect between what my system says is true and what I feel is true. I do not FEEL bearish here. And it is not just a feeling.
Today I ran my regular reports and found that FISHNET-EXCAL, for instance, is VERY BULLISH. This was NOT the case in March 2020 when CROSSOVER flipped to negative.
FISHNET EXCAL SHORTSELL LIST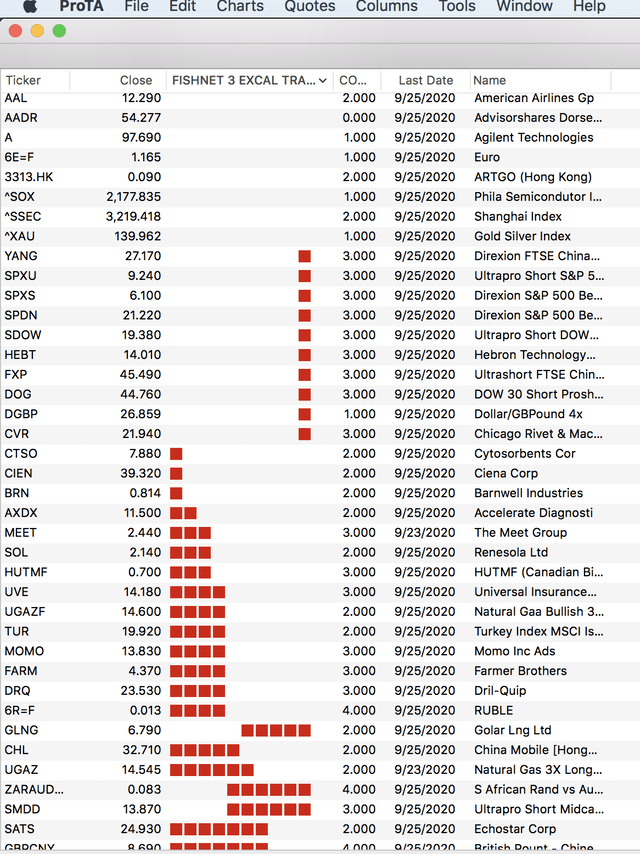 Look at all the NEW INVERSE ETFS that are SHORTS here -- that is, that evoke an essentially BULLISH market. CHINA, S&P 500, DOW JONES, all essentially BULLISH.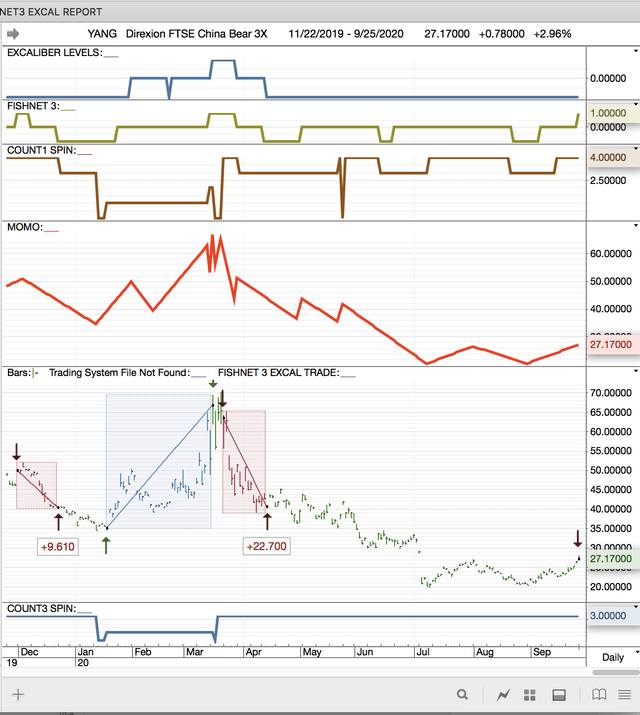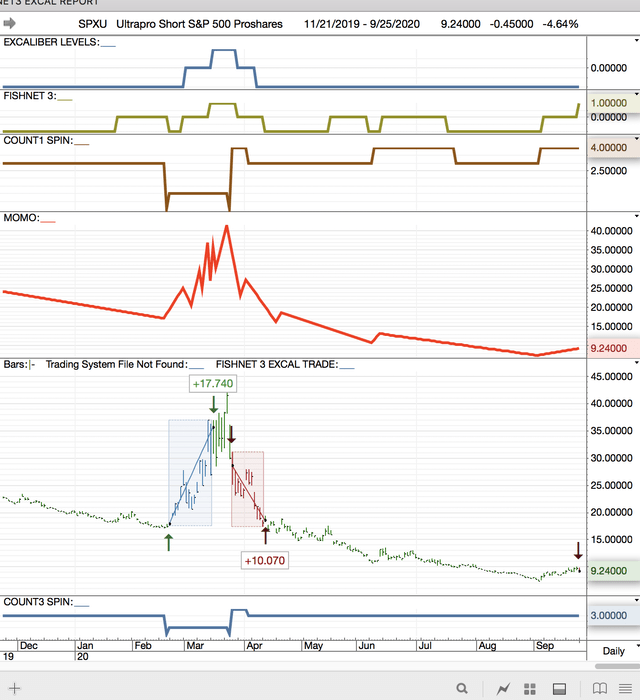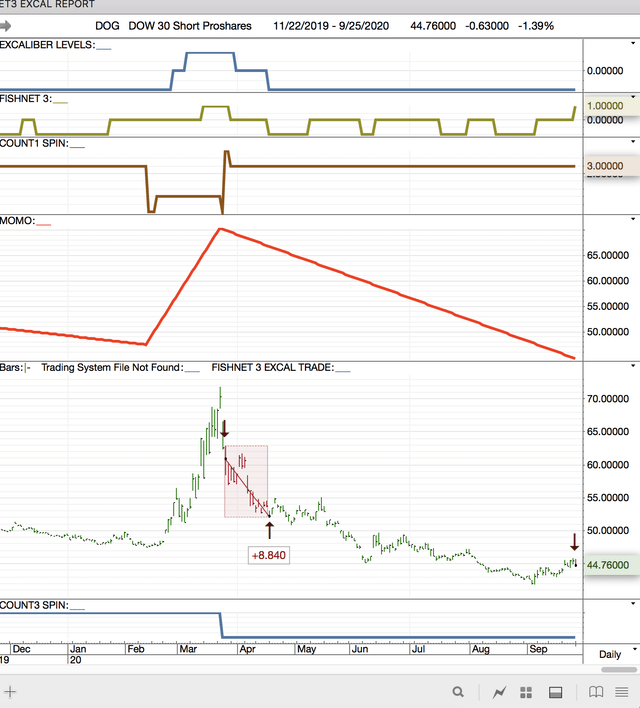 Let's look at the NEW LONG list, which is VERY LONG, and starts with the S&P 100 and the S&P 100 and then the NDX.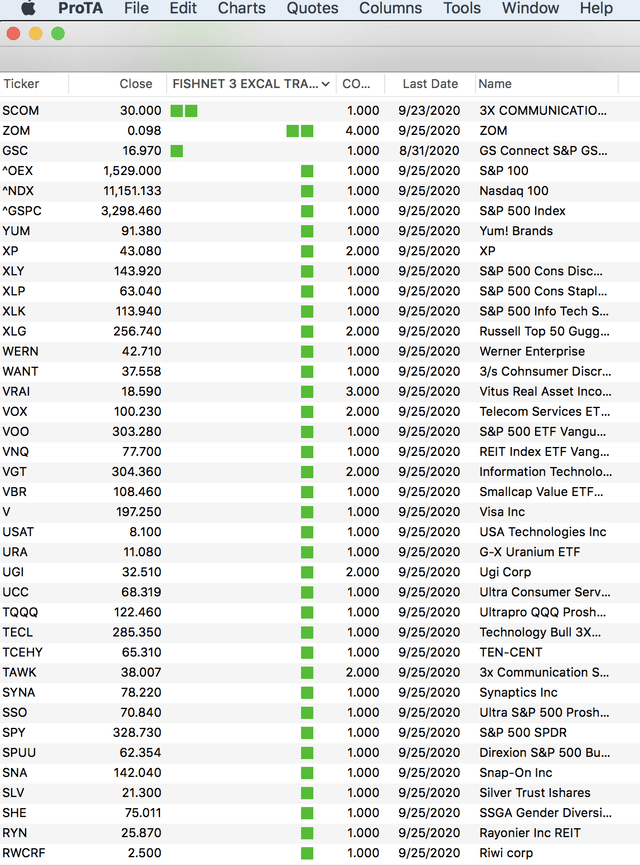 So, we have a discrepancy between the above and our CROSSOVER TRADE.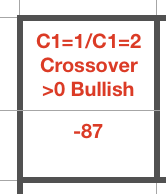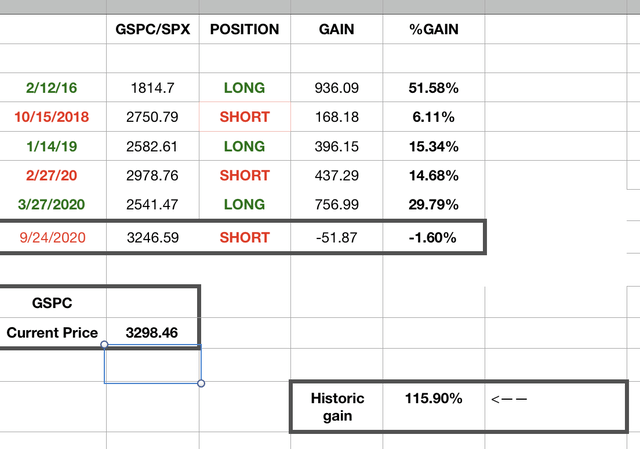 We should finish with our FISHNET-EXCAL list of BUYS, which includes QQQ.

Ok; this is pretty damning of our CROSSOVER READING. And it is not the only damning picture, which is, in truth, more of the same. FISHNET-EXCAL 3x systems.
ALL THESE BUY signals are SCREAMING at me that the BEAR REVERSAL is a false signal. (What to believe?)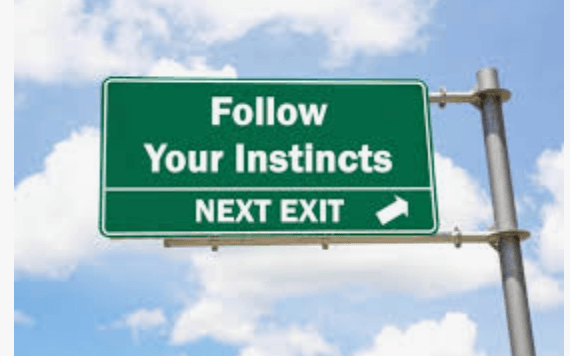 TRIANGLE TRADE PLUS is giving a VERY ATTRACTIVE BUY SIGNAL in a stock we already own, WKHS, WORKHORSE. We saw this headline and meant to post it yesterday, but forgot.

This is WORKHORSE et al.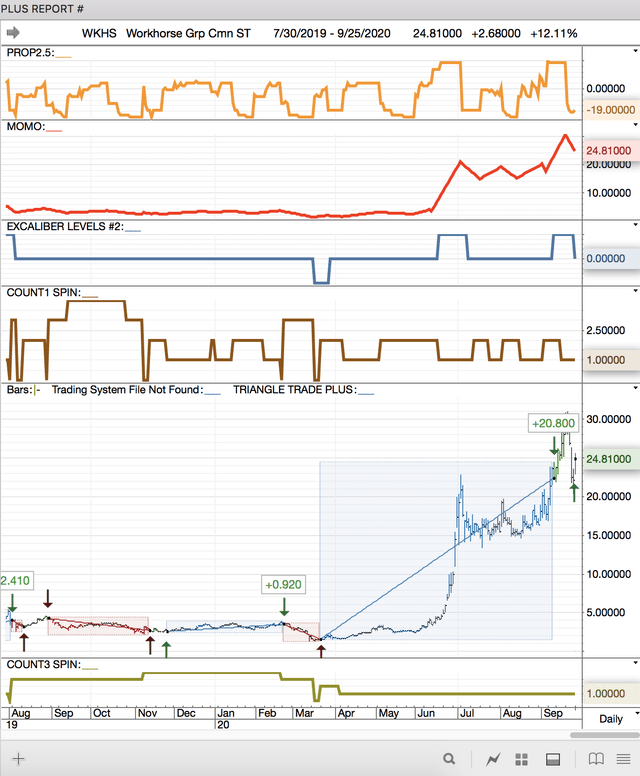 We looked at LBY a couple days ago and did not like it. What's different? C3=1 also. BUY.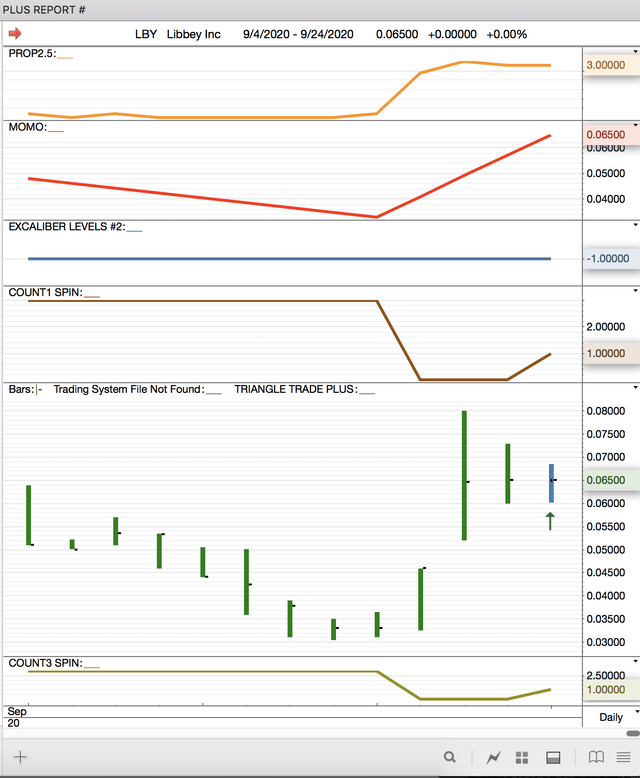 We have a couple more EXCAL-PROP2 SELL SIGNALS, all pretty wonderful trades, all in the 40% return neighborhood.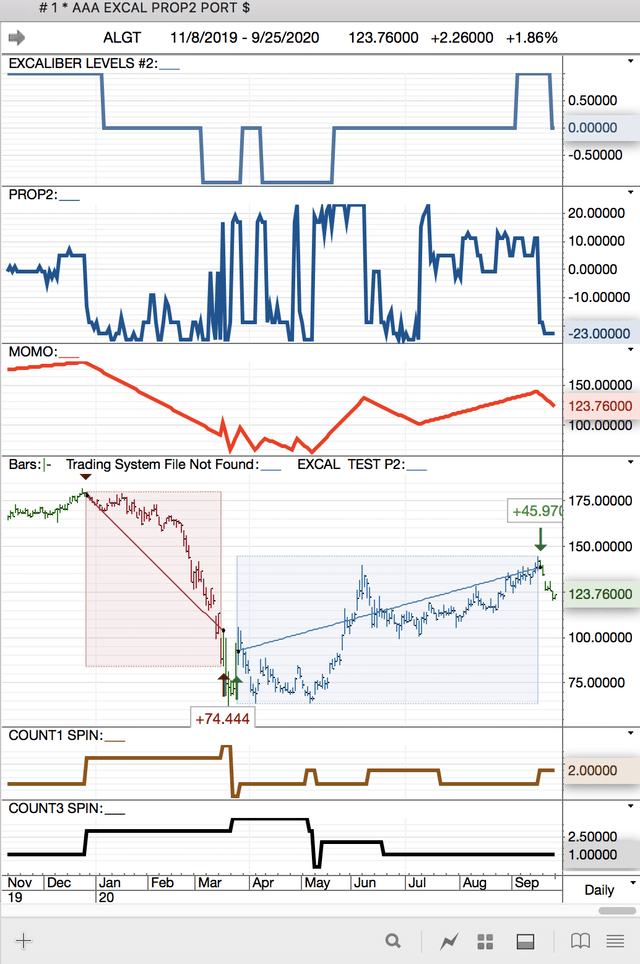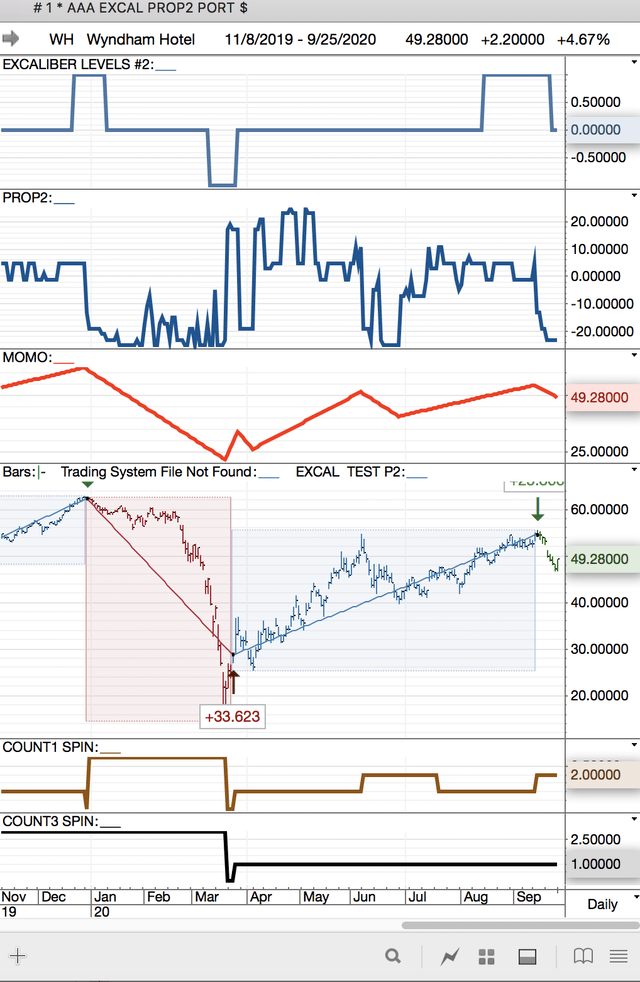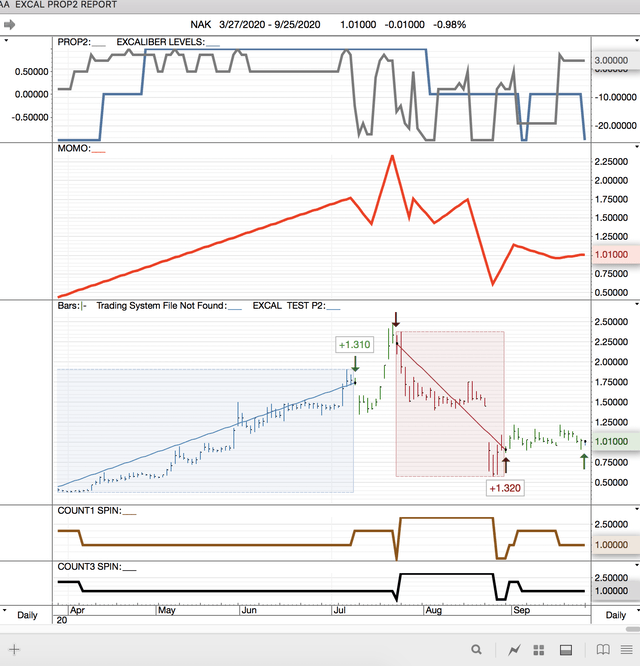 EXCAL-PROP2.5 are giving both nice SELL SIGNALS and BUY SIGNALS.
AGRX, TRADING SELL.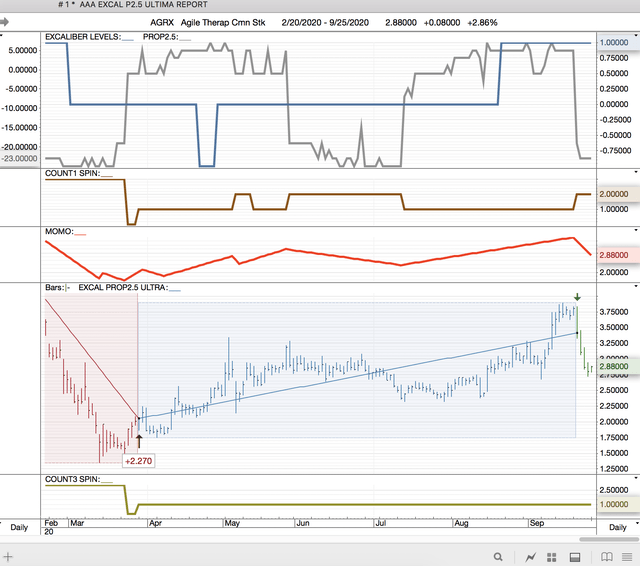 MAXR, TRADING SELL.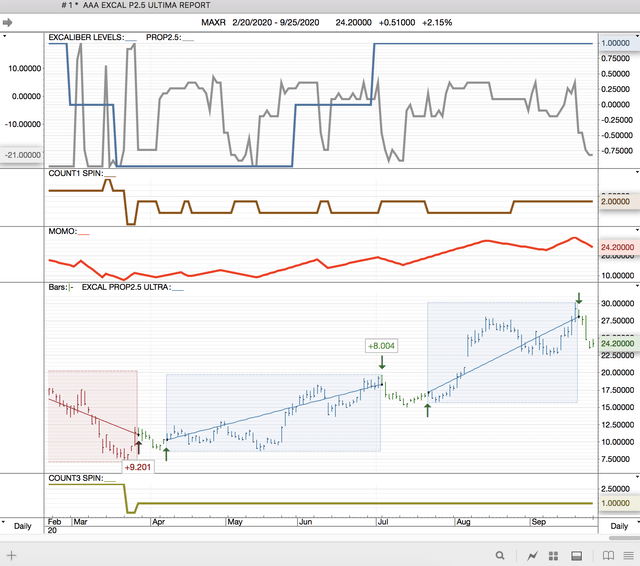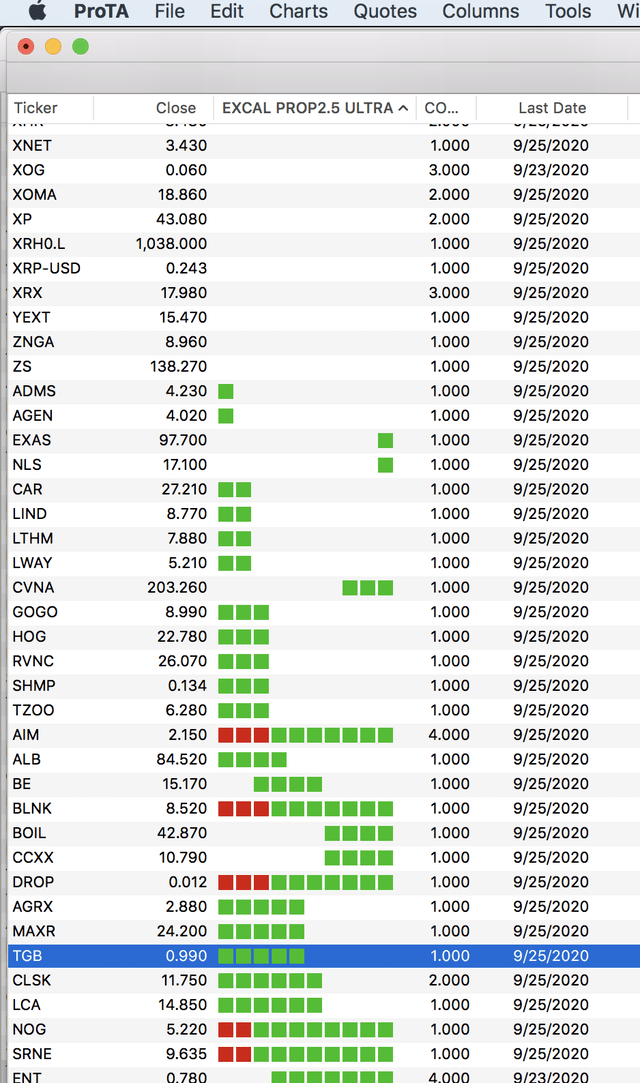 EXAS, EXACT SCIENCES, BUY.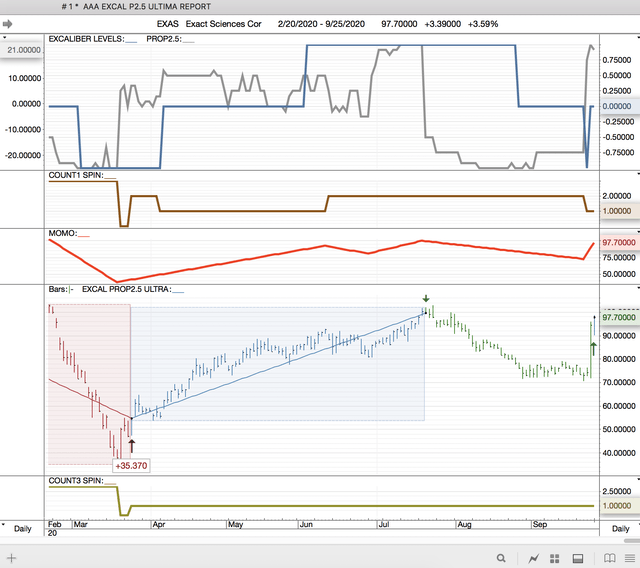 NLS, NAUTILUS GROUP. BUY.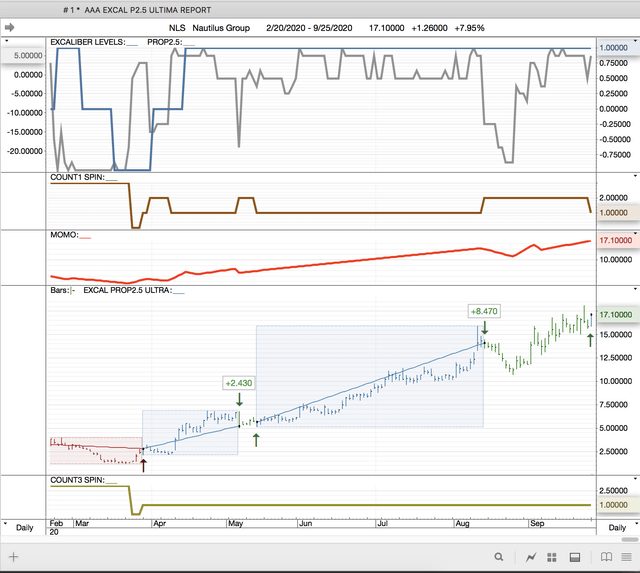 I am not really sure what kind of flashing signs and bells we need to display today.
The CROSSOVER TRADE is SHORT'; but not much else is. SPLIT BRAIN syndrome.
Let's look at our diagnostics to see what they look like today.
The same MIXED PICTURE as yesterday: NEGATIVE SHORT TERM; POSITIVE LONG-TERM.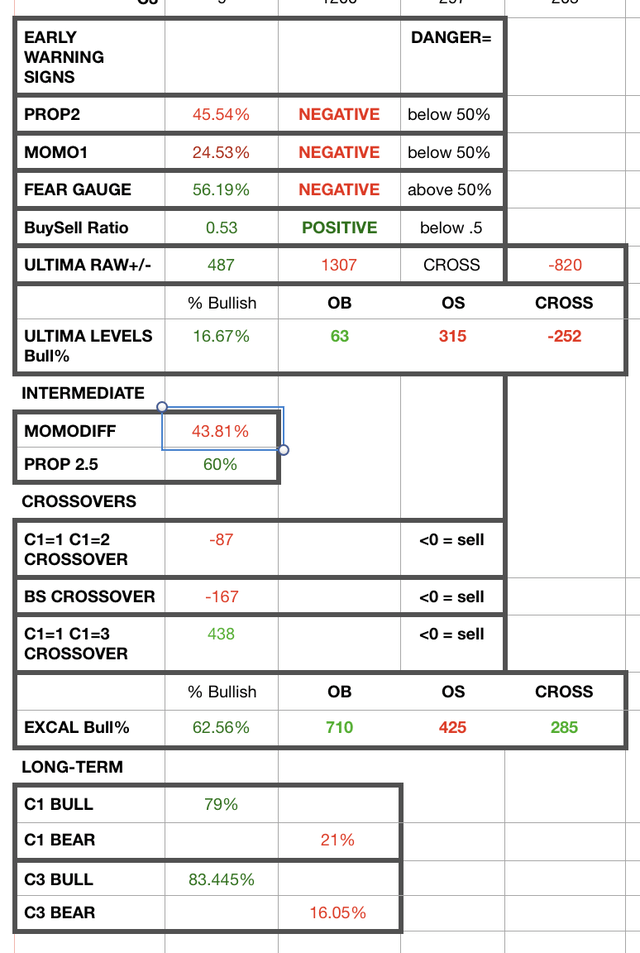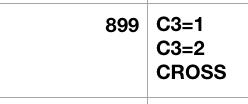 C1 CROSSOVER is negative; but C3 CROSSOVER is not, still positive, +899.
RAW DATA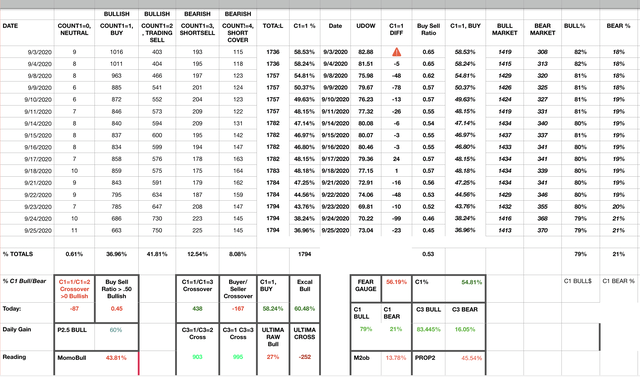 OF TWO MINDS: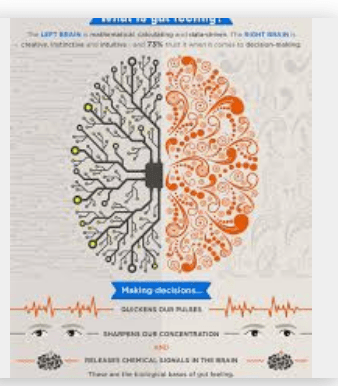 The GSPC chart if VERY unconvincing as a BEAR Chart. MOMO1 (blue, second pane down from the top) SHOULD BE broken down; it is not.
Neither PROP2.5 nor EXCAL (top pane) have broken.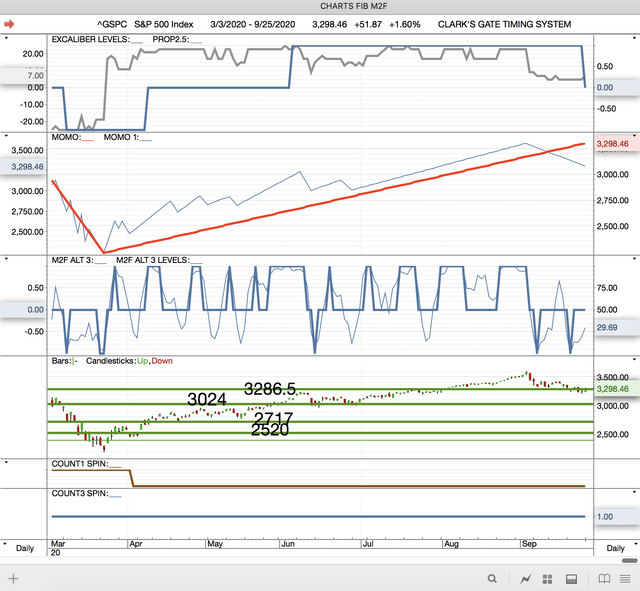 NDX does have a MOMO1 (blue, second pane down) negative pattern or sorts. But MOMO (red) is VERY BULLISH still, in terms of its pattern: HIGHER HIGHS, HIGHER LOWS.
Also PROP2.5 and EXCAL are still positive, top pane.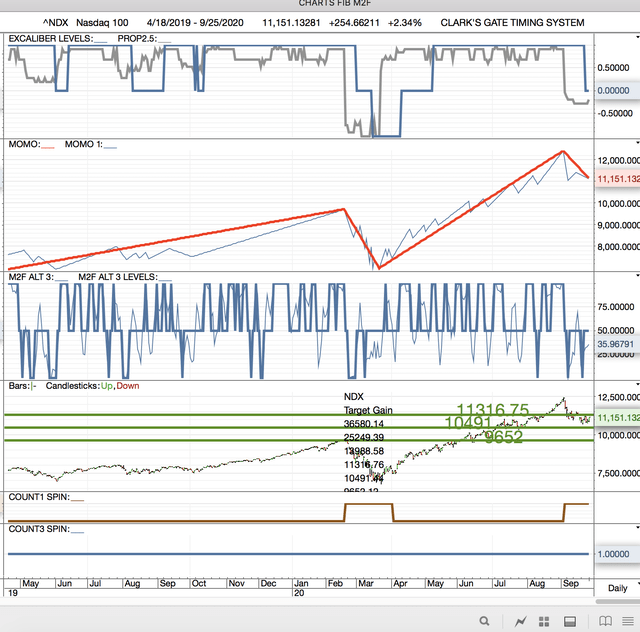 CROSSOVER has not been wrong since 2016, when we began using it. But there is ample evidence that the stock market still has in a bullish posture.
CGTS TRADING POSTURE.

This is difficult. Stocks rallied today; and they should rally next week. We are not SURE that the CROSSOVER system is accurate here; we do not see enough evidence that the BULL MARKET has ended. We are of two minds here. Be careful.
2020_PORT_TRIANGLE_TRADE_PLUS_PORT_92520.xlsx
2020_PORT_3x_FISHNETEXCAL_PORTFOLIO_92520.xlsx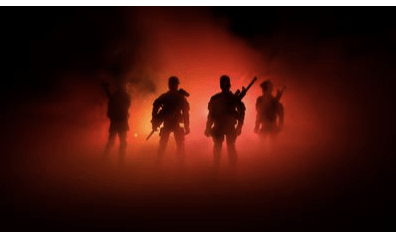 Best weekend to all.
MJC, CGTS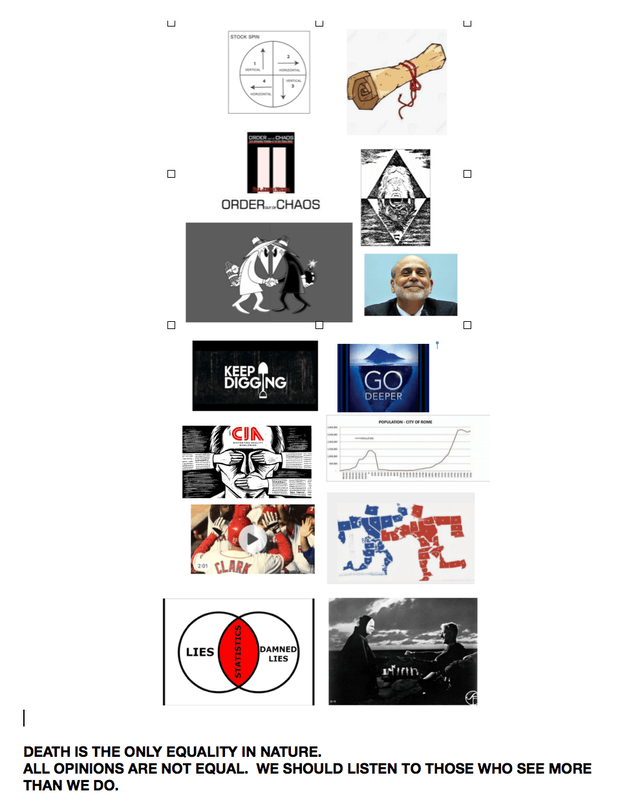 Disclosure: I am/we are long WKHS,, BLNK, SOLO, GBTC.
I wrote this article myself, and it expresses my own opinions. I am not receiving compensation for it. I have no business relationship with any company whose stock is mentioned in this article.
Additional disclosure: SHORT: ERX; TBT
Seeking Alpha's Disclosure: Past performance is no guarantee of future results. No recommendation or advice is being given as to whether any investment is suitable for a particular investor. Any views or opinions expressed above may not reflect those of Seeking Alpha as a whole. Seeking Alpha is not a licensed securities dealer, broker or US investment adviser or investment bank. Our analysts are third party authors that include both professional investors and individual investors who may not be licensed or certified by any institute or regulatory body.