CGTS THURSDAY: BITCOIN TAKES OFF AGAIN
Please Note: Blog posts are not selected, edited or screened by Seeking Alpha editors.
Summary
BITCOIN, BITCOIN, BITCOIN.
CGTS Algo Trading System

CGTS THURSDAY: BITCOIN TAKES OFF AGAIN
Dec. 17, 2020 10:42 PM ETOTC:GBTC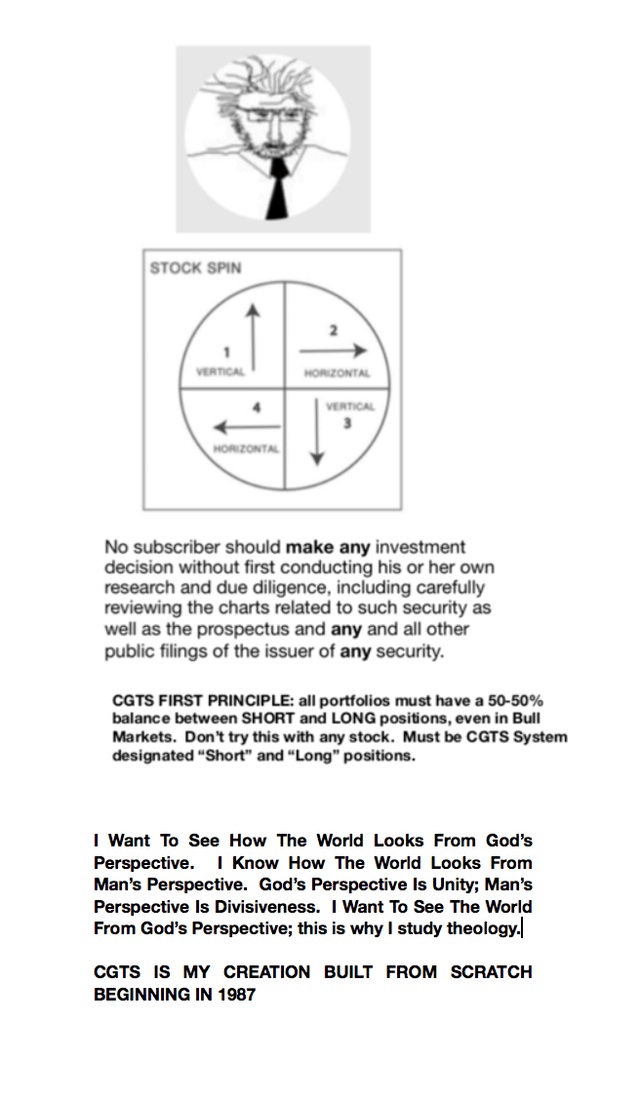 FX Strategist Explains Why This Time Bitcoinmania "May Be Different"
As to why bitmania will likely have staying power, well, as Juckes concludes, "Afficionados believe that central banks who have turned the monetary tap wide open at the back end of a historic era when a surge in the global labor force, and huge technological change have kept inflation at bay, will be too slow to rein in inflation when these forces fade."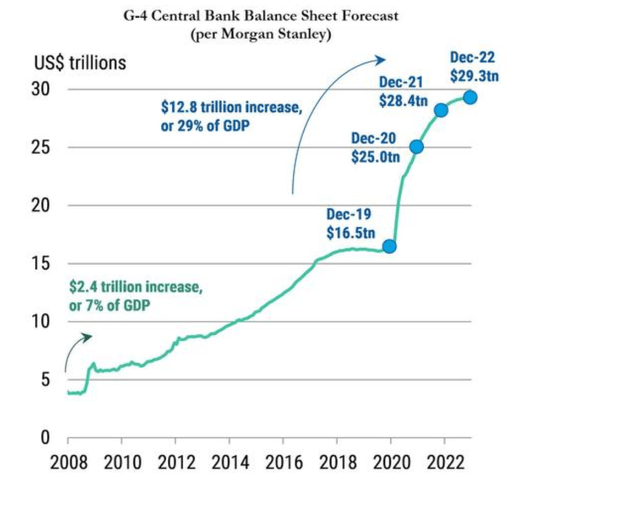 On the verge of a COMMODITIES BOOM? Very likely. DOLLAR TANKS; COMMODITIES BOOM.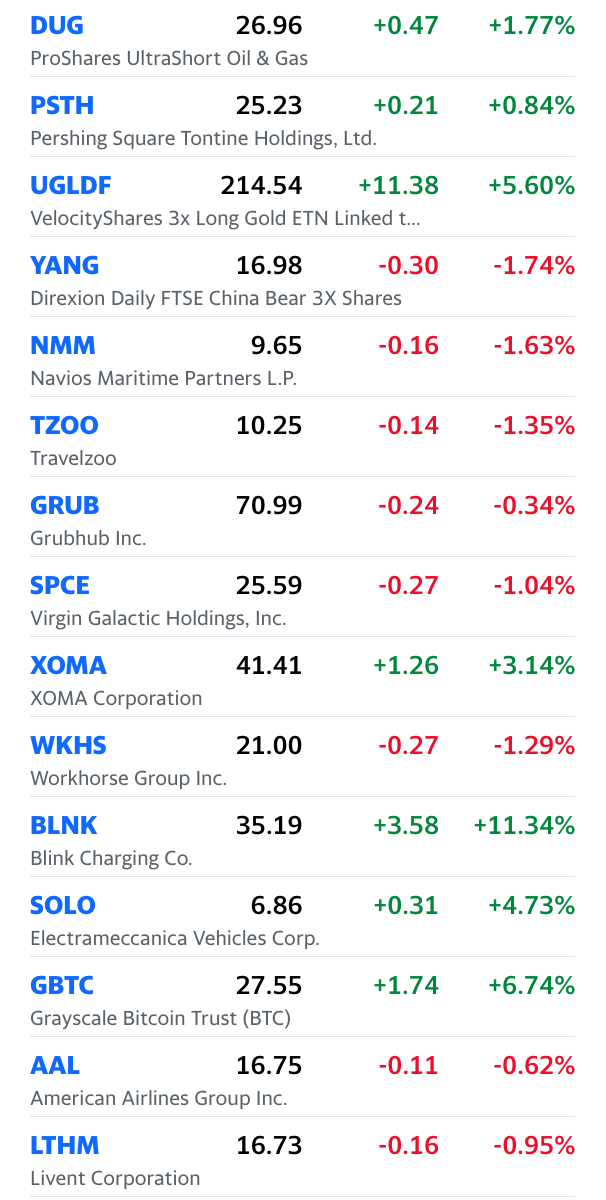 BITCOIN SOARS. New RS LEVELS drawn: NEXT TARGET: 39.99.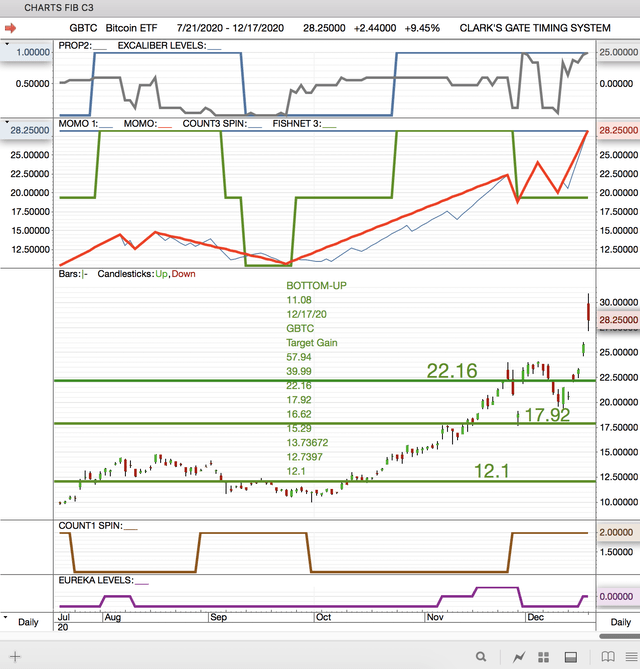 Is SOLO bottoming? Umm.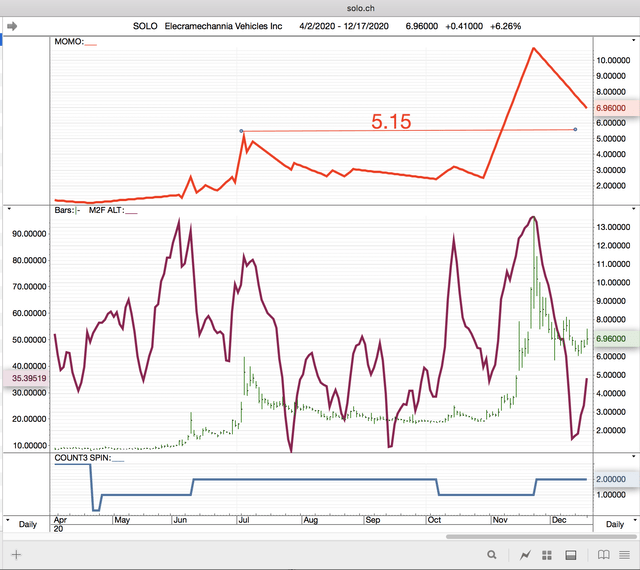 We're looking for 13.08 for SOLO during its next rally.
BOTTOM-UP2.5012/17/20SOLOTarget Gain13.089.035.004.053.753.453.12.8752.70
A chart I have been watching and am still watching. Solid state EV battery-maker. I almost pulled the trigger on call options last night. Should have. QS is supported by SPAC Giant KCAC, KENSINGTON CAPITAL, another chart I have been eying a bit greedily.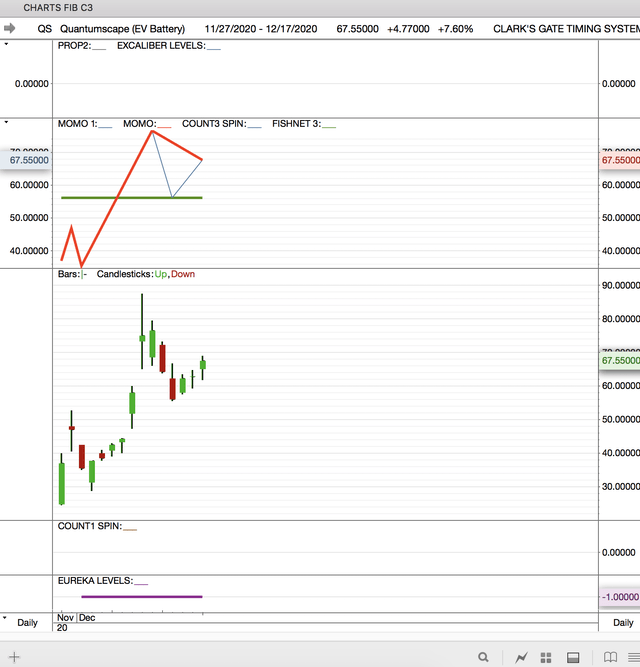 What about BLNK?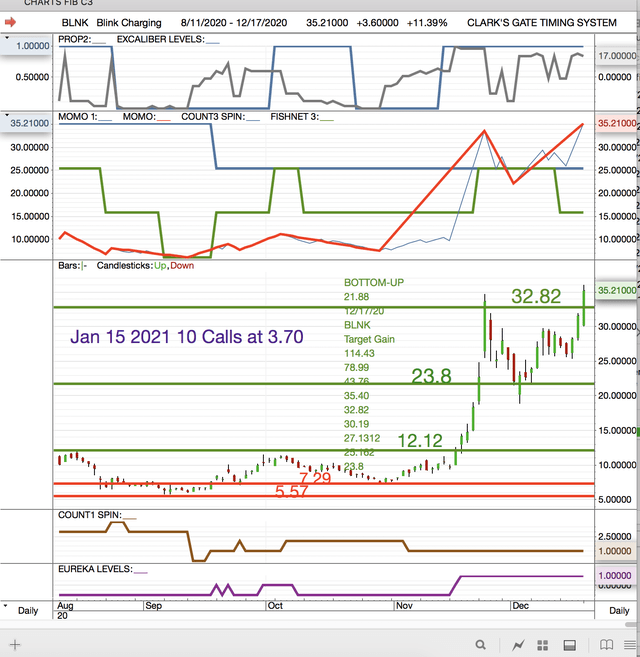 Chart of the DAY: RAD. SHATTERED MOMO Resistance then; Swinging MOMO Gate now. Look at COUNT3 below; C3=1. This is a BUY in the COUNT3 system.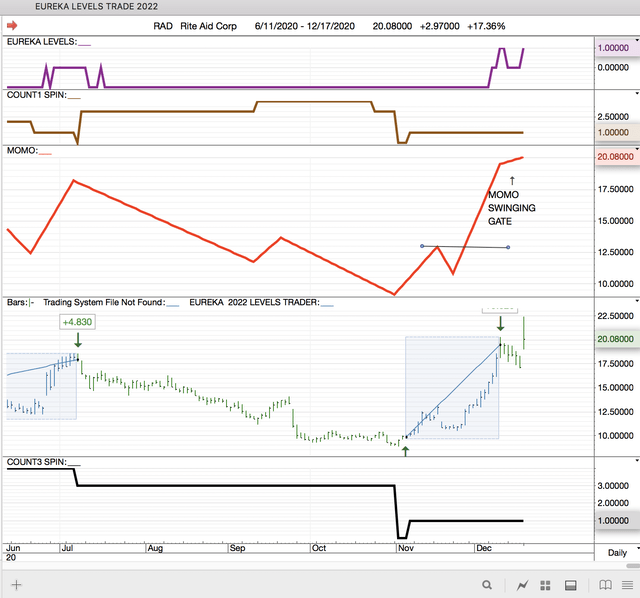 Ok; we all like this appreciation of stock prices. Oh, that's right: we don't all like it.
Those of us who are invested like it. Those clinign to the outmoded nature of VALUE are angry; those who want Western Civilization to lose, don't like it either. Those who don't like inequality of wealth don't like it; they want a GREAT RE-SET, a GREAT DEPRESSION, A GREAT DARK WINTER to punish...who exactly? TRUMP? TRUMP FOLLOWERS? There ARE Trump Follower all over the world, in fact. The same duality that drives Americans to exaggerated passions and ridiculous conclusions also drives every nation on Earth, every family, every individual. DAY-NIGHT. Which side are you on? Are you on the side of the COLD DARK WINTER, the Night, or are you on the side of LIGHT, the DAY, THE SUMMER, THE PERIOD OF GROWTH? (Liquidity trumps Value any time as a market paradigm. Yes, liquidity has side-effects. Value does too. Value side-effects are missing out of most of the major ralies over the last 30 years.)
The health of this rally?
CGTS DIAGNOSTICS
The BEAR will be roariing again when C1=1, BUY, is less than 50%. Our system gives FOUR Count readings. C1=1, BUY; C1=2, TRADING SELL, STILL BULLISH; C1=3, BEARISH, SHORTSELL; C1=4, BEAR RALLY, TRADING COVER.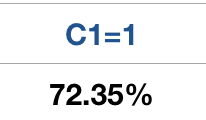 1292 issues we follow are C1=1. Will this last for ever? No, probably not.
COUNT3 is a longer-term COUNT System, slower.

Of course the FED's liquidity policy is backstopping the markets. Is this new FED policy. It seems that this policy has been in the marking since the 1987 CRASH, when the PLUNGE PROTECTION TEAM (FED, TREASURY, political leaders) assumed the federal responsibility to NOT LET MARKETS CRASH.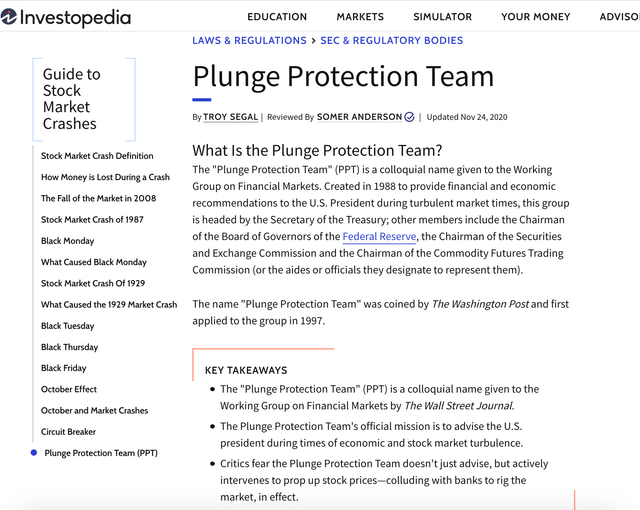 Is this FEDERAL involvement in the markets a good thing? Good for whom? Do we need to judge this policy through the adolescent morality lens? If our view becomes that everything is both good and bad at the same time, then our view becomes...less adolescent. Everything and everyone is a mix of good and bad, light and darkness. No one, no thing, no nation, no political party, no family...is light only or dark only.
FED policy is what it is. You can ignore it, resist it, condemn it. Fine. Be alert; it does have repercussions.
When the market really poops out -- let's not hear any more about BUBBLES, please -- our early-warning indicators will let us know, first PROP2 and MOMO1. Right now they are very positive.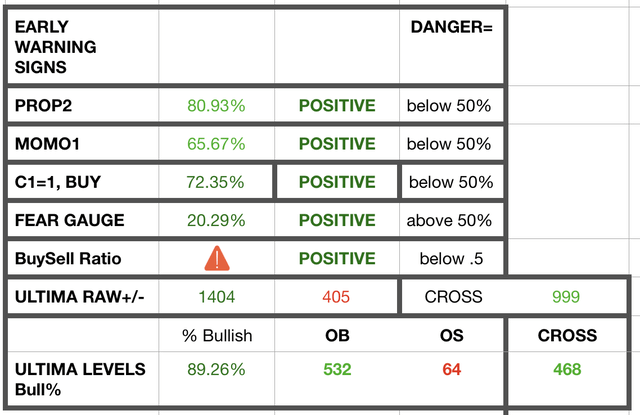 Prop2 is not perfect. It is an early warning. It gave a BAD EARLY WARNING IN November of this year when it slipped below 50% for one day.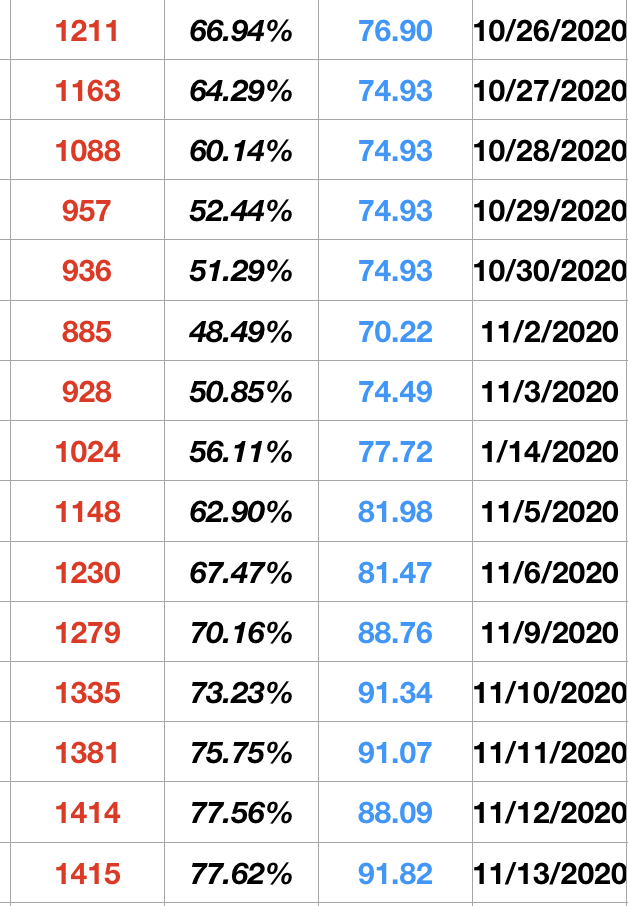 What is the point of showing this? 77.62%, the reading today, is a long way from 49%. We are watching for you. We will let you know if the marketscape deteriorates.
CROSSOVERS
If the top two CROSSOVERS go negative we will sell and short the markets.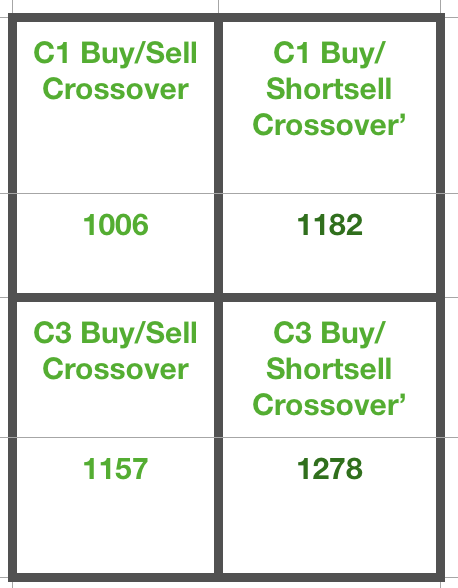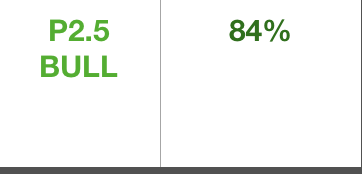 CROSSOVER TRADE: This trade is based on the CROSSOVERS above. We are LONG, and we are up 42.98% this year in this trade.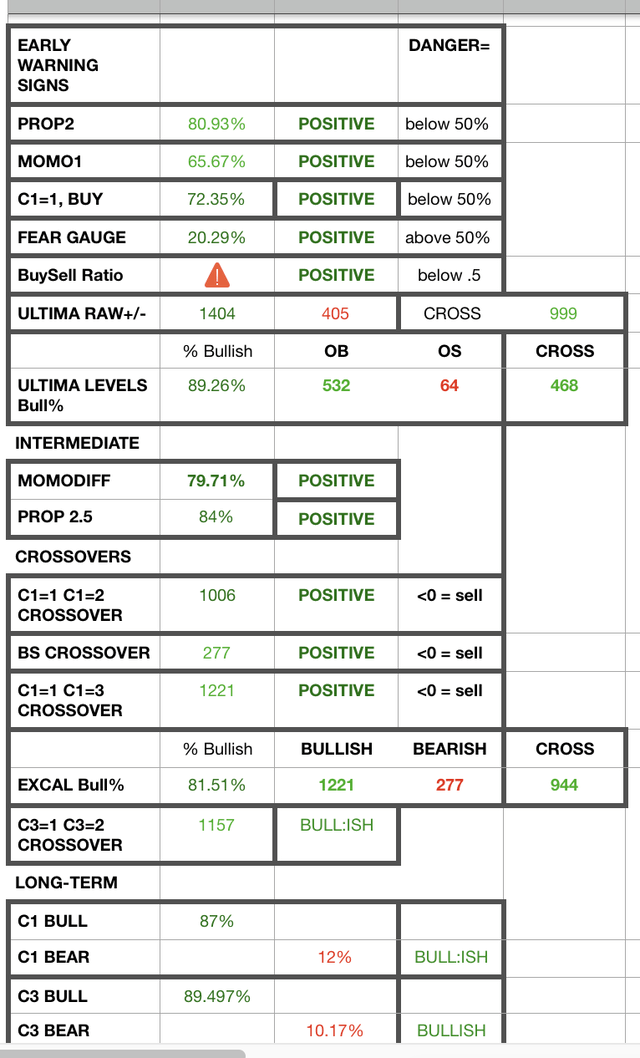 DATA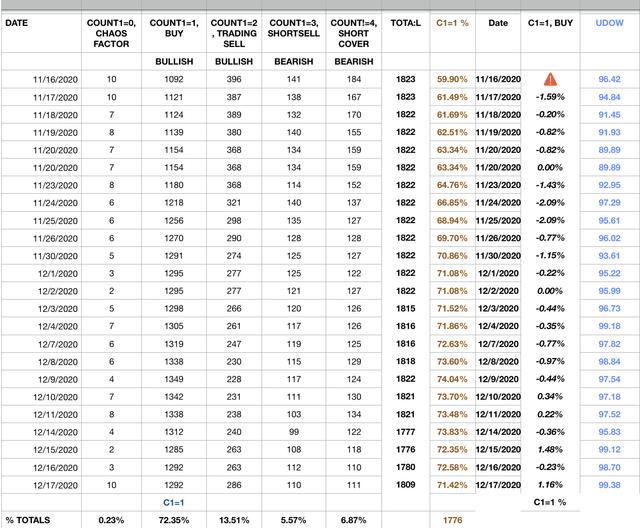 We said we were going to look more closely at COUNT1 and COUNT2 and COUNT3 during the week now.
COUNT2 BUY SIGNALS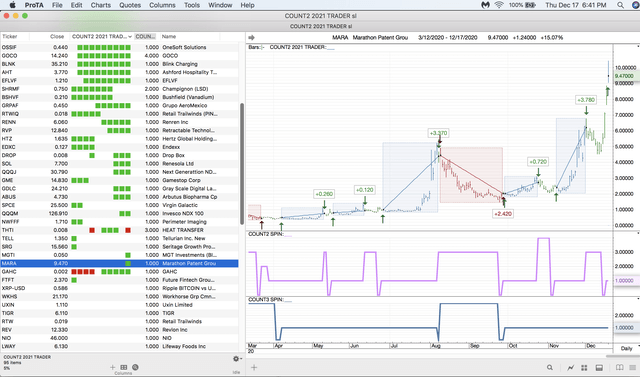 Look at MARA, MARATHON PATENT GROUP.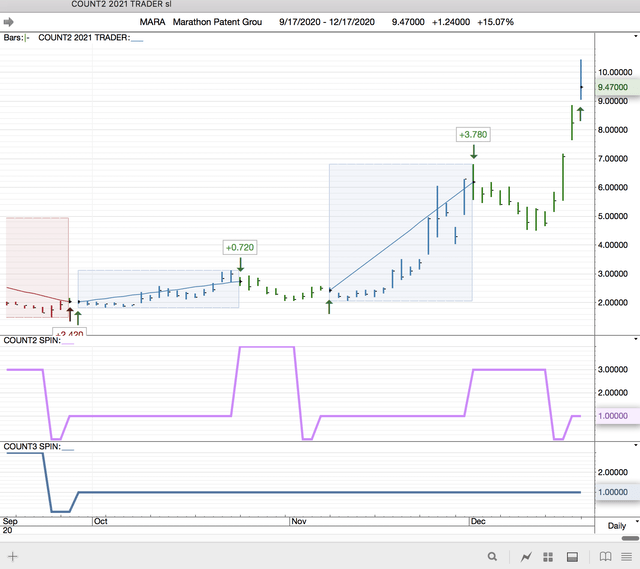 Marathon is a crypto mining company.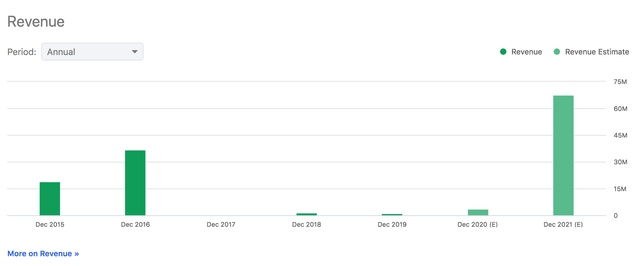 on thQuite a few BITCOIN eneitiesist.
Quite a few BITCOIN ENTITIES on this list. MGTI also. We like this one less; it has not been a remarkable mover.
ABUS, ARBULUS PHARMA: we like this one.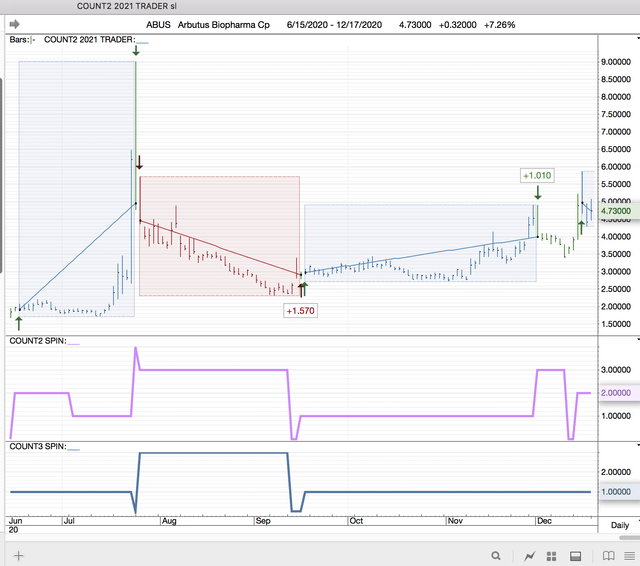 SOL, a Solar Sector company from South America.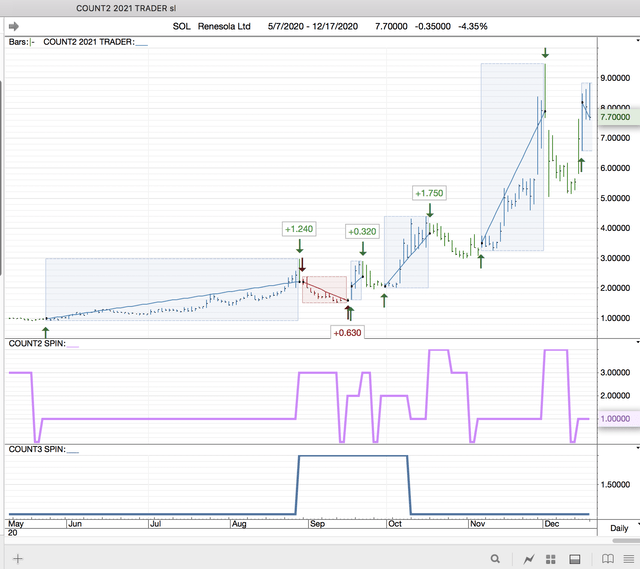 COUNT2 SHORTS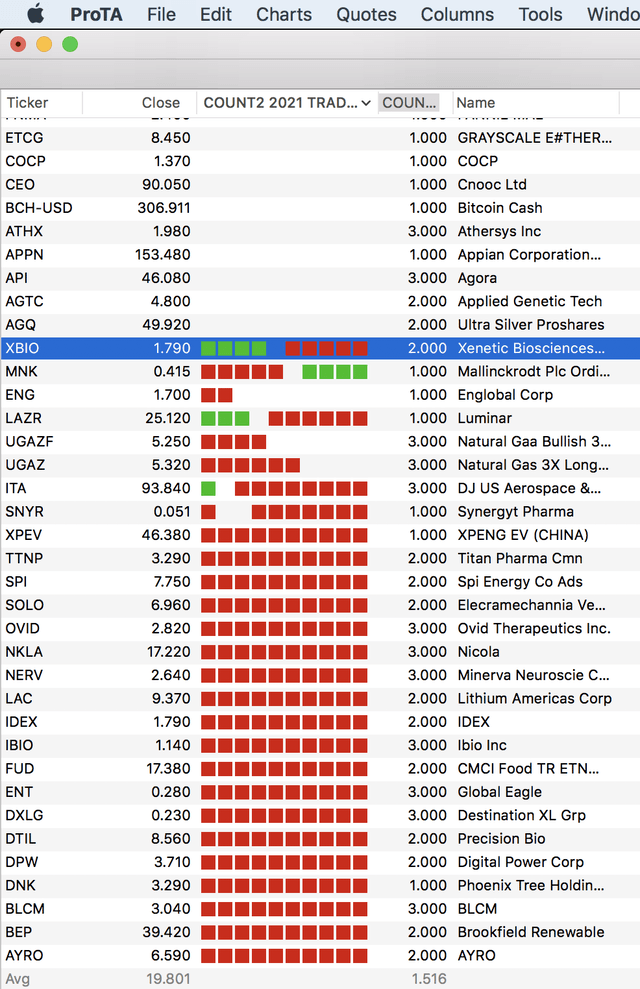 RP: coming later
HEADLINE NEWS
New York City OUTDOOR DINING with COVID RULES.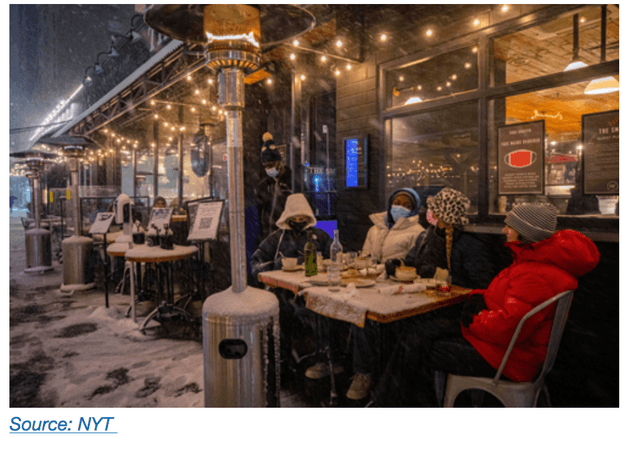 Is it time to start listening to the Catholic Mob again? (I am a former Catholic -- once a Catholic always a Catholic. It seems like the US Catholic Mob gets it; the Italian Catholic Mob does not.)

Good old unions. I remember when the unions were all mafia fronts. I guess they still are.

Who wants to be the NEXT guinea pig? I guess not Health Workers in Chicago. Anyone surprised?

EXTORTION? Is that the next step in PROGRESSIVISM?


Is that a BIDEN Mask he is wearing?

The Decimal Point That Blew Up The World

by Tyler Durden

Thursday, Dec 17, 2020 - 19:20

Authored by Jeffrey Tucker via The American Institute for Economic Research,

What was the basis of panic that led the lights to darken on civilization?

The most important date here might be March 11, 2020. That's when Congress itself flew into an unwarranted panic, and acquiesced to a lockdown at the urging of the "experts."

State governors followed one by one, with few exceptions, and the rest of the world joined the lockdown frenzy.
Yes. CAT FIGHT!

I've got a dirty pair of old converse tennies; I wonder if they are worth anything?






What does SCIENCE say about TRANS-?

A FIXED GAME?

Our BEAR GOLD option trade lost ground today. GOLD is a volatile, complex trade at the moment. We are still BEARISH GOLD.

Best to all.
MJC, CGTS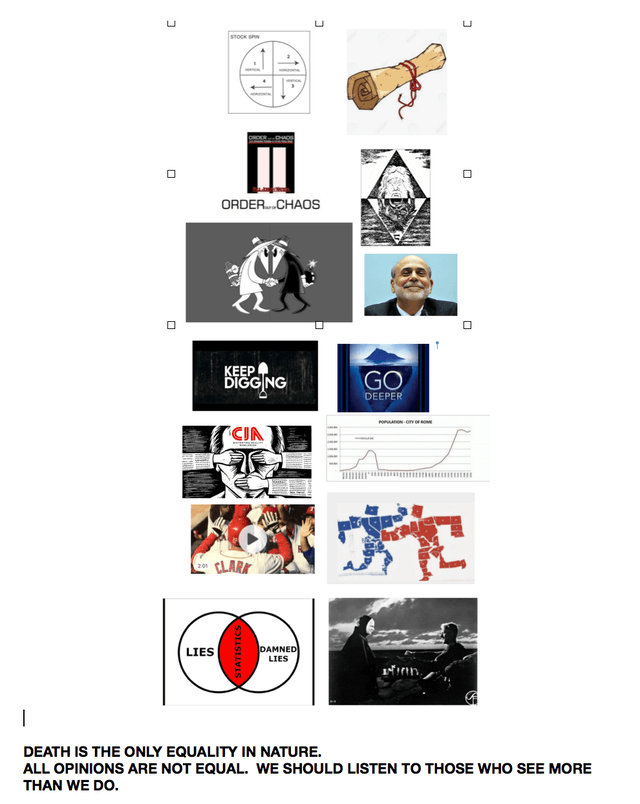 Disclosure: I am/we are long GBTC, SOLO, BLNK, LTHM.
I wrote this article myself, and it expresses my own opinions. I am not receiving compensation for it. I have no business relationship with any company whose stock is mentioned in this article.
Seeking Alpha's Disclosure: Past performance is no guarantee of future results. No recommendation or advice is being given as to whether any investment is suitable for a particular investor. Any views or opinions expressed above may not reflect those of Seeking Alpha as a whole. Seeking Alpha is not a licensed securities dealer, broker or US investment adviser or investment bank. Our analysts are third party authors that include both professional investors and individual investors who may not be licensed or certified by any institute or regulatory body.