CGTS MONDAY: SELLING WAVE HITS; IS IT A SIGN OF REAL TRANSITION TO BEARISHNESS? NO, NOT YET
Please Note: Blog posts are not selected, edited or screened by Seeking Alpha editors.
CGTS Algo Trading System

CGTS MONDAY: SELLING WAVE HITS; IS IT A SIGN OF REAL TRANSITION TO BEARISHNESS? NO, NOT YET
Jan. 04, 2021 9:05 PM ET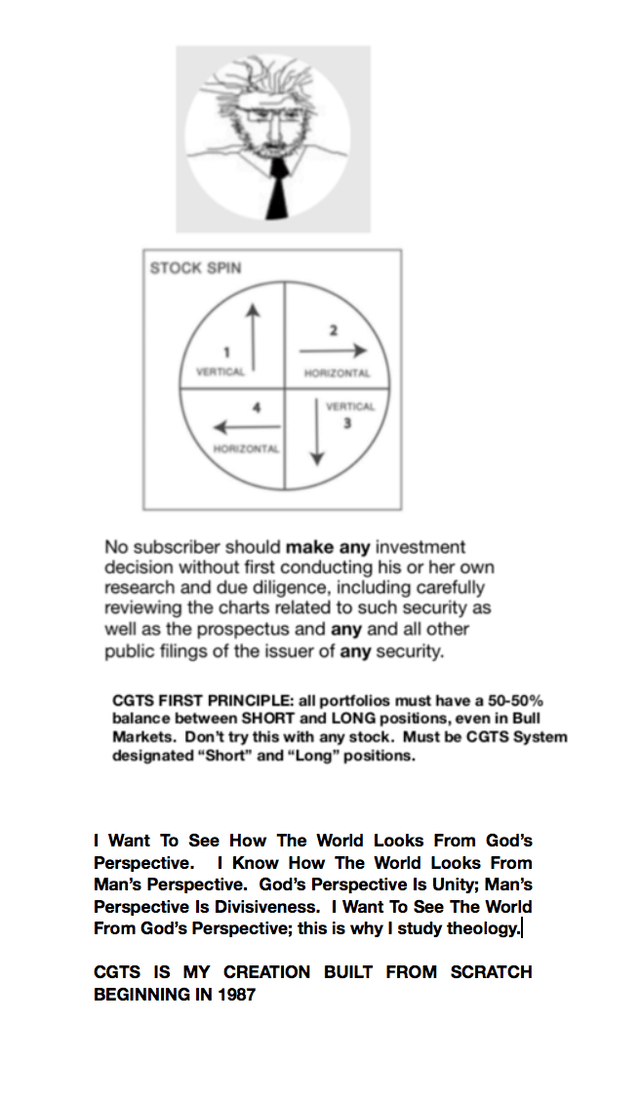 Unspectacular first day of trading for 2021.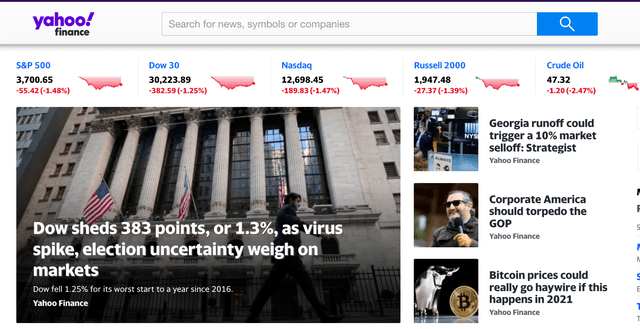 What a headline: Georgia runoff could trigger a 10% market sell-off. COUNT. MIGHT NOT, in other words. COULD is such a weak word.
Not such a bad day when looking at our closely-held stocks however.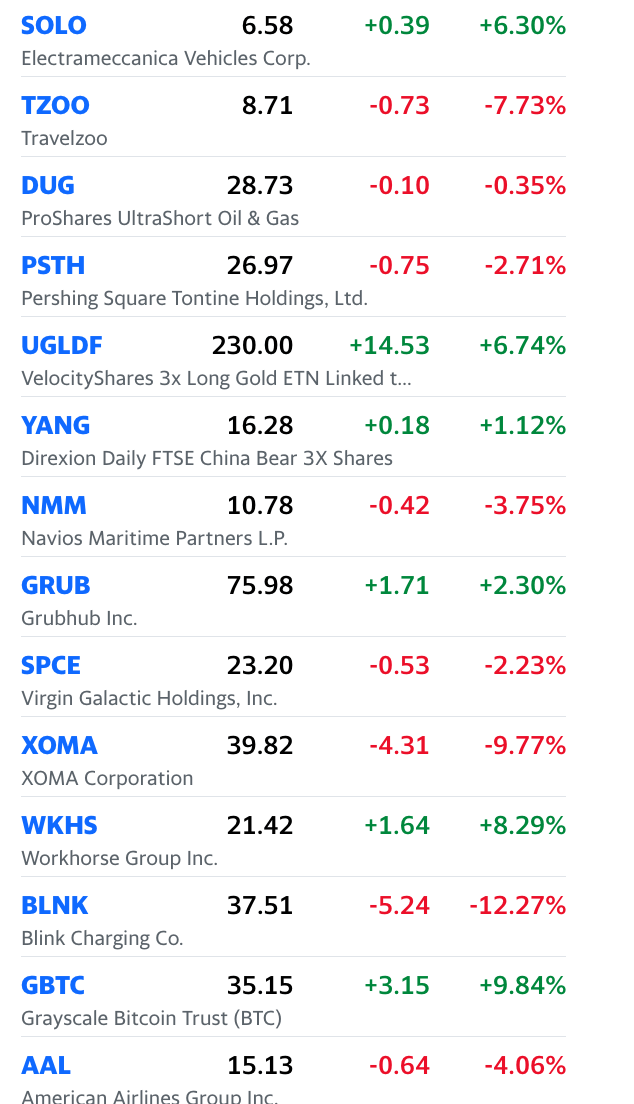 First let's hear from the negativists.




Plenty of BEARISHNESS in the headlines, as there almost always is.
I had a lot of charts about BITCOIN that I almost sent over the weekend. Now I am having trouble finding them. Never hesitate, I guess.

Is BITCOIN the new VIAGRA?

What is the GREAT RE-SET. The Mies Institute has some ideas.
What Is the Great Reset? Part I: Reduced Expectations and Bio-techno-feudalism | Michael Rectenwald
One of the stocks we have been watching, hoping it might drop so we could get in, has dropped. QS, QUANTUMSCAPE. Did it ever fall, down 40%.
QS has fallen a lot. If you want a position in the company, think of options as a down-payment. Reserve 100 shares at the price of $35/share for $2500. That option lasting through next December.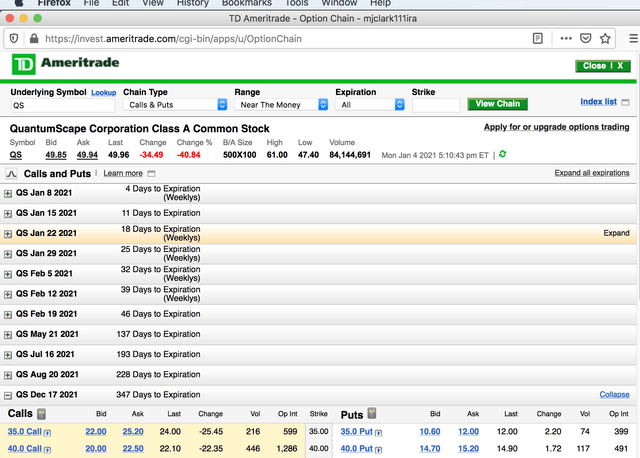 That is expensive, yes. But QS is the NEXT name in EV battery technology. Right? The solid state EV Battery of the Future?
NO new positions in 3x M2F ALT PLAIN. A couple new LONG trades in 3x FISHNET however. Energy sector, DIG, ERX; and transportation, TPOR.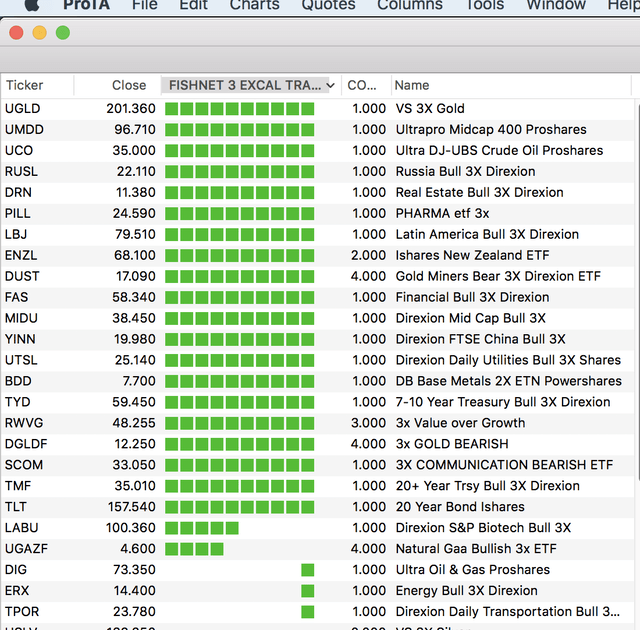 Here's the 3x portfolio picture. It pulled back today.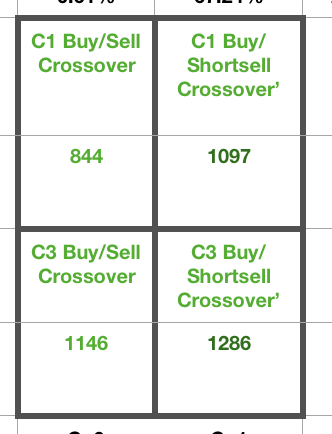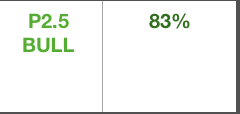 CROSSOVER TRADE. Gain of 42% for 2020.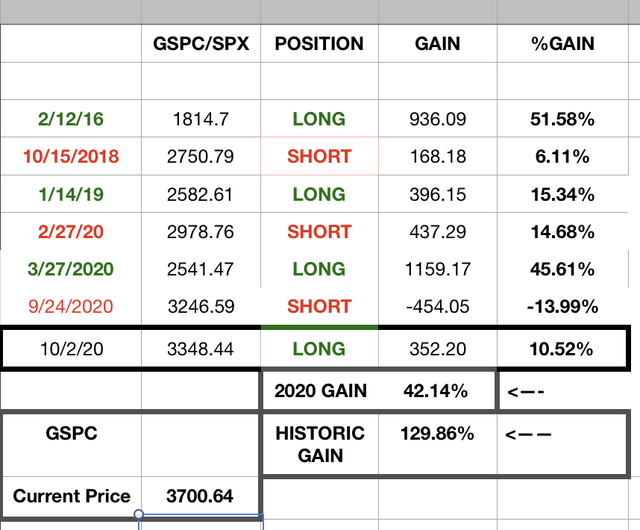 What about Early Warning Signs?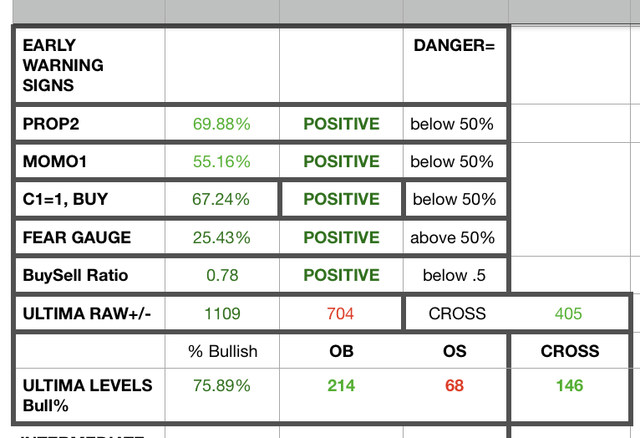 No indicator here of weakness. Logic tells us that stocks WON'T GO UP FOR EVER. But LOGIC DOES NOT RUN/DEFINE THE STOCK MARKETS. Here is the PRE-MARKET early indications for tomorrow.

DIAGNOSTIC Data:
Headline News:

OF COURSE, the major networks won't carry this speech.
Do you think TRUMPISM is going away just because you want to ignore it/him?

Think again.

Is a world war coming? I'm afraid we my need a war in order to wake us up from this Night-Cycle madness.
Iran flexes its muscle. Against South Korea? Iran might have to find out that Koreans are very good, fearless soldiers.


Really? Is this Government By Wishful-Thinking?
Speaking of which, do you think we can ban the word "WHITE" from the English Dictionary in order to please the INSANE, FEMALE LEFT?


We should remember than COMMUNISM is POPULISM on the LEFT.
The party of the LONG, DARK WINTER THAT IS COMING (i.e., the Democrats) can't seem to figure out why the LONG, DARK WINTER of their GREAT RE-SET is not coming:

2019-2037 is the GROWTH SEASON. 2001-2019 WAS THE LONG DARK WINTER SEASON. The LEFT needs to study a bit more. Their paradigm is broken.
THE RIGHT IS WAKING UP; THE LEFT IS GOING TO SLEEP.
Last (in idiocy) but not least:
Not 'The Onion': Democrat Ends Prayer With "Amen... And A-Woman"

MJC, CGTS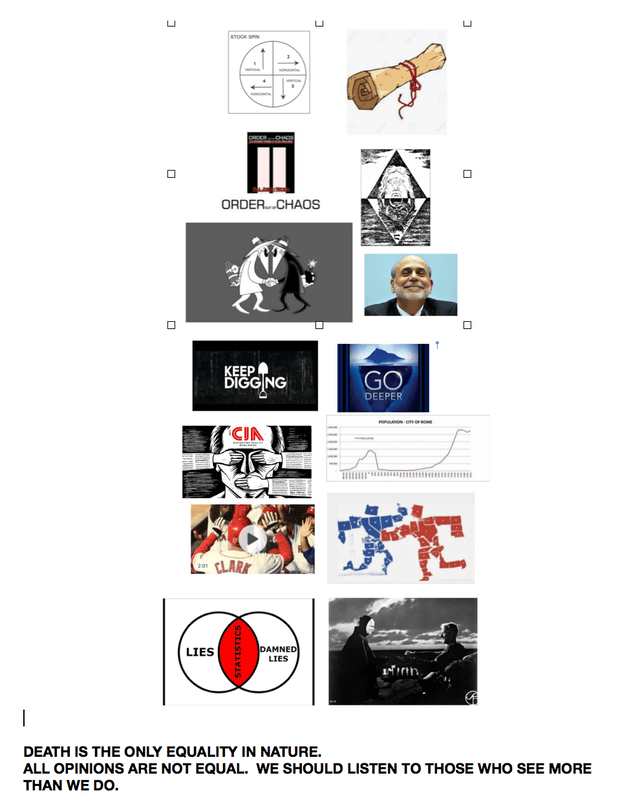 Disclosure: I am/we are long BLNK, TSLA, CLSK, SOLO.
I wrote this article myself, and it expresses my own opinions. I am not receiving compensation for it. I have no business relationship with any company whose stock is mentioned in this article.
Seeking Alpha's Disclosure: Past performance is no guarantee of future results. No recommendation or advice is being given as to whether any investment is suitable for a particular investor. Any views or opinions expressed above may not reflect those of Seeking Alpha as a whole. Seeking Alpha is not a licensed securities dealer, broker or US investment adviser or investment bank. Our analysts are third party authors that include both professional investors and individual investors who may not be licensed or certified by any institute or regulatory body.