CLARK'S GATE TIMING SYSTEM
Monday, 22 February 2010
"By a continuing process of inflation, government can confiscate, secretly and unobserved, an important part of the wealth of their citizens."

    -- John Maynard Keynes




COULD THE JAPANESE YEN BE BOTTOMING?


How on earth could the Japanese Yen be preparing to rally?  The Fed sent out a warning to the world by raising rates at the Discount Window, the US Dollar shot up, the Euro shot down, Asian stocks sold off.  Why on earth would the Japanese Yen rally?

What makes us think the Yen could rally?  First off, we got a buy signal on FXY, the Japanese Yen ETF.  The short-trend is still sinking; this trading signal does not require the short-trend to confirm the longer trends (which are still positive).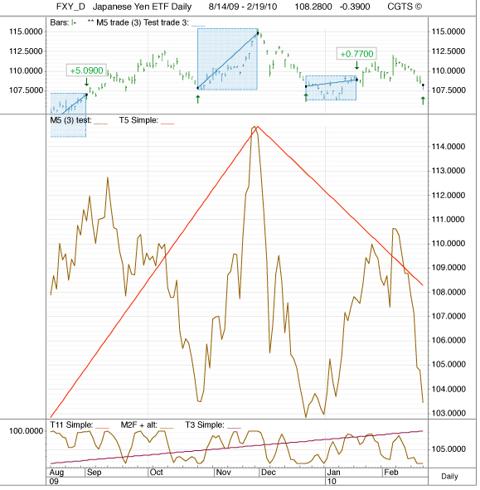 The same trading system is giving a sell signal (profit-taking signal) on the Australian Dollar ETF, FXA.  Note the decline after the last sell signal.  M2F alt (bottom pane) is overbought; M5 (3), middle pane, looks like it is trying to top.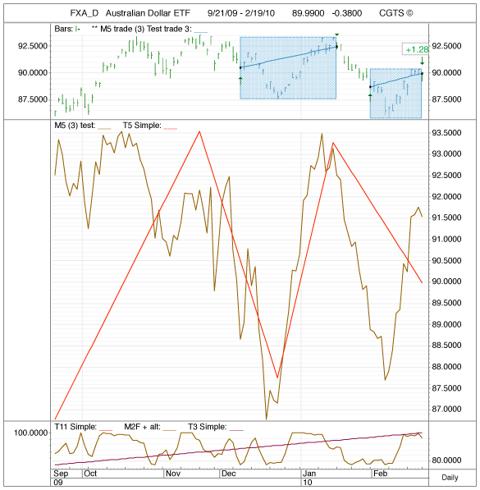 The same indicator is neutral with a negative bias on the British Pound ETF, FXB.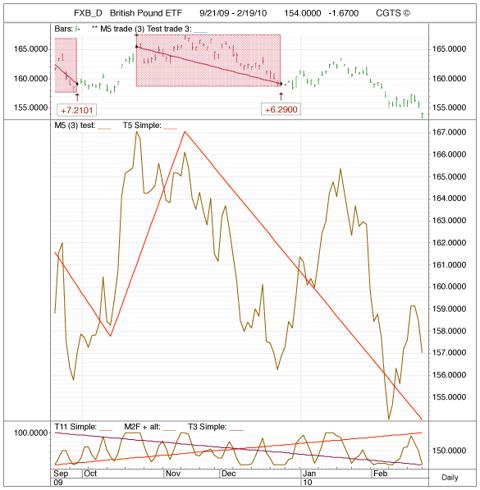 We do not see this Japanese Yen buy signal confirmed in the currency markets however.  Our charts show the Australian Dollar rallying against the Japanese Yen,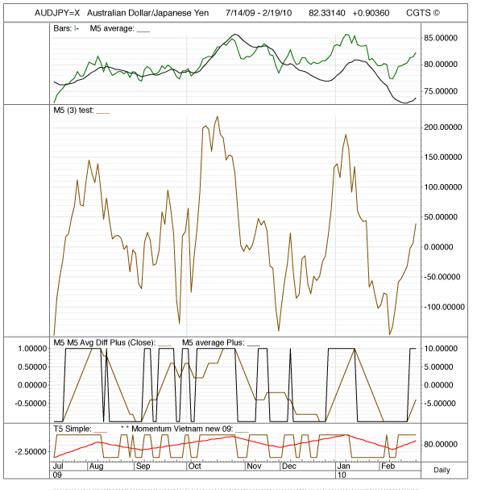 show the Canadian Dollar rallying against the Yen, and show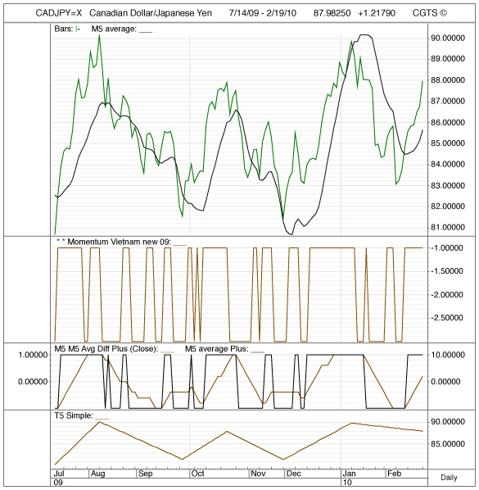 the Euro also rallying against the Yen (at least, trying to bottom);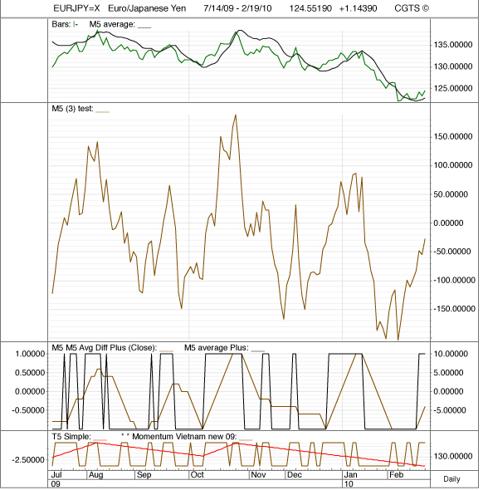 The US Dollar is not ready to fall against the Yen very soon.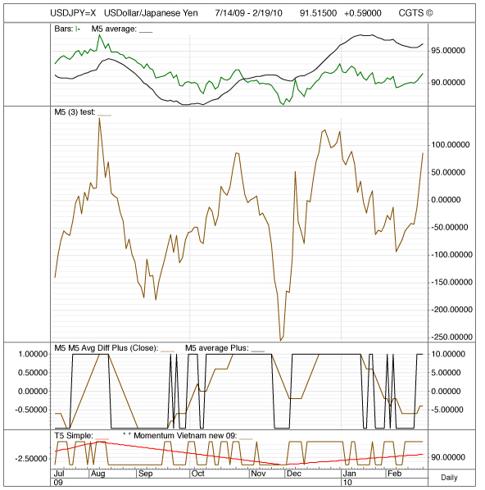 Is our trading system more prescient or more sensitive to currency changes in the ETF sector than in the currenncy markets?  That is not clear.  Also, our trading system CAN get into a position a bit early, since it ignores the short-term trend.

How might we play this?  We might buy some March 108 calls (GDW100320C00108000) which are selling for almost nothing (1.46).  This is speculative.  But it might be worth a risk for speculative money.
More information on this system can be found at
home.mindspring.com/~mclark7/CGTS09.htm
A draft of the book Turn Out the Lights can be found at the website below.  This book is a description of the metaphysical causes of the economic cycles of expansion (Day) and contraction (Night).
www.hoalantrangallery.com/Turnoutlights.htm
 
Michael J. Clark's Gate Timing System
Hanoi, Vietnam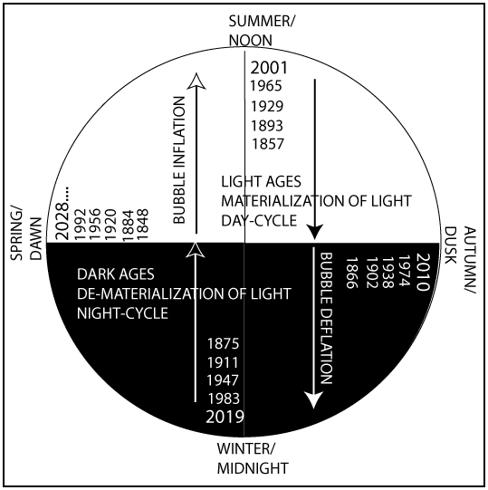 Disclosure:
The author does not own issues he mentions in this post.
Disclosure:
Author owns no issues mentioned in this post.
Disclosure:
See disclosure.