CGTS FRIDAY: EU VACCINES TO BE DELAYED; STOCKS FALL
Please Note: Blog posts are not selected, edited or screened by Seeking Alpha editors.
CGTS Algo Trading System

CGTS FRIDAY: EU VACCINES TO BE DELAYED; STOCKS FALL
Jan. 16, 2021 3:50 AM ETAG, APVO...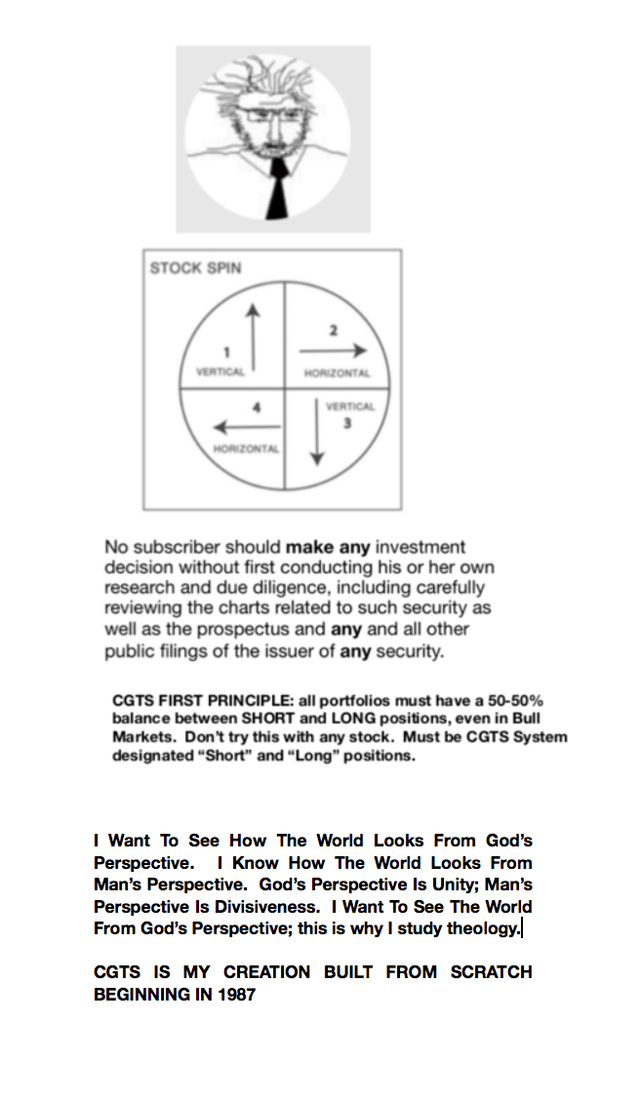 Early selling, mid-day rally, late-day selling.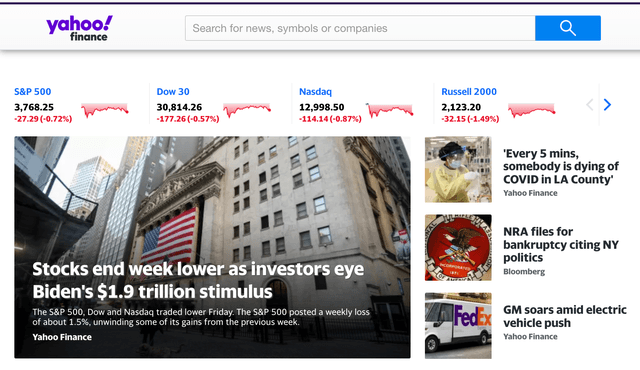 Our closely-watch issues got pounded. Those we want to go up went down; those we need to go down (DUG and YANG) went up.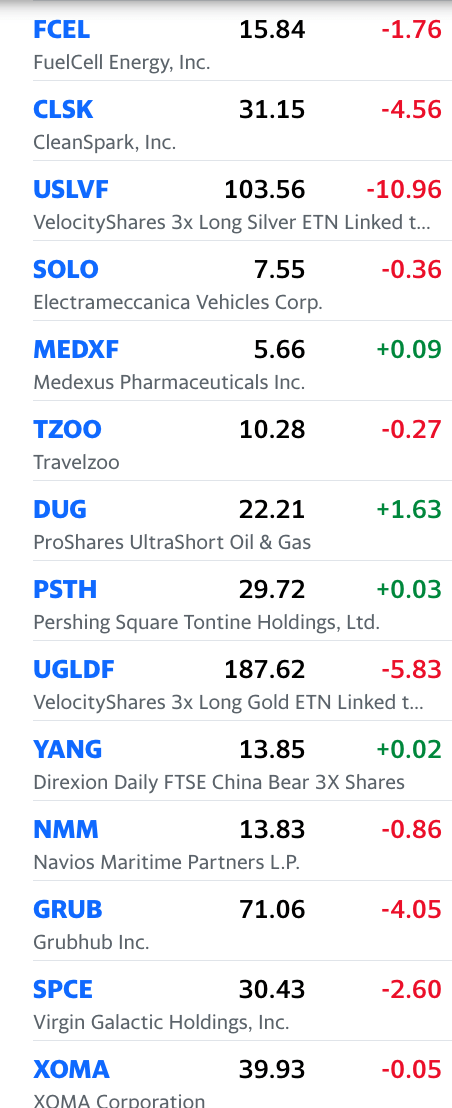 Our portfolios got bruised. Except for M2F ALT PLAIN (times 3), STOCK TRADING, which actually gained today, from 37.8% to 43.4%.

FISHNET moved sideways.
Let's look at M2F ALT PLAIN STOCKS Report today. The LONGS don't tell much of a story; the SHORTS do, about where we are today, after today's selling.
LONGS first.
SOLO, we are long SOLO.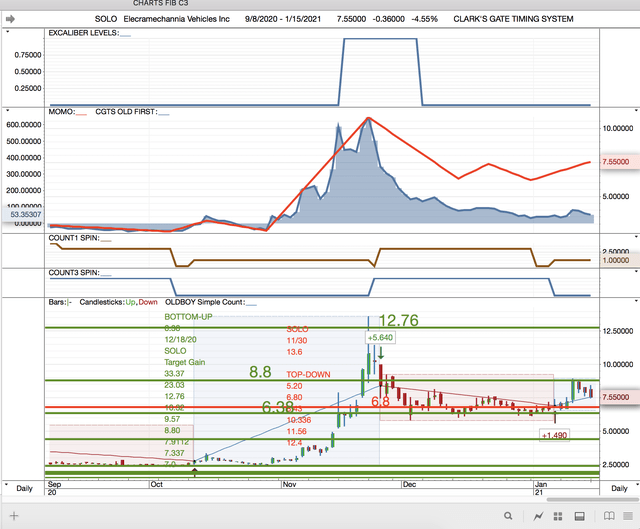 M2F PLAIN says buy more here.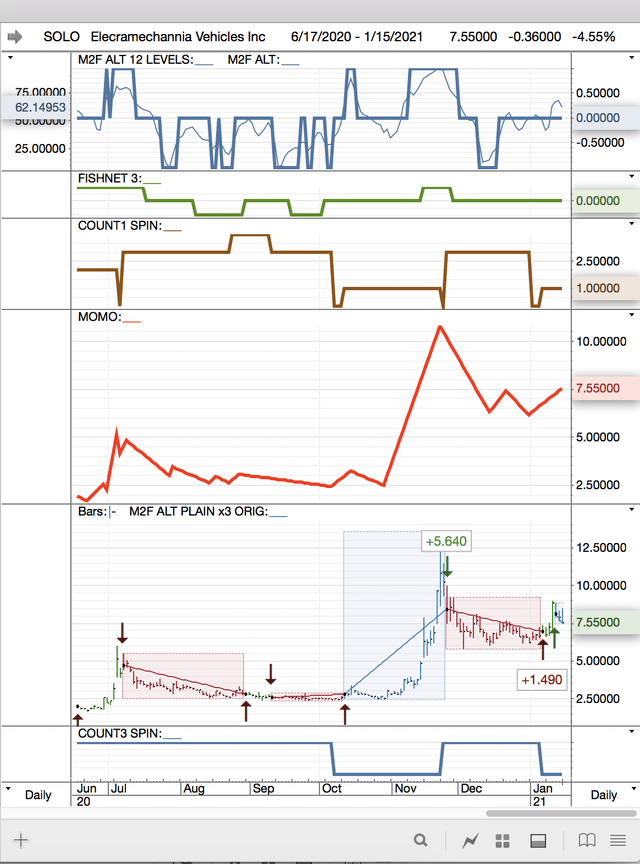 M2F ALT PLAIN says also BUY APVO, APATEVO THERAPEUTICS.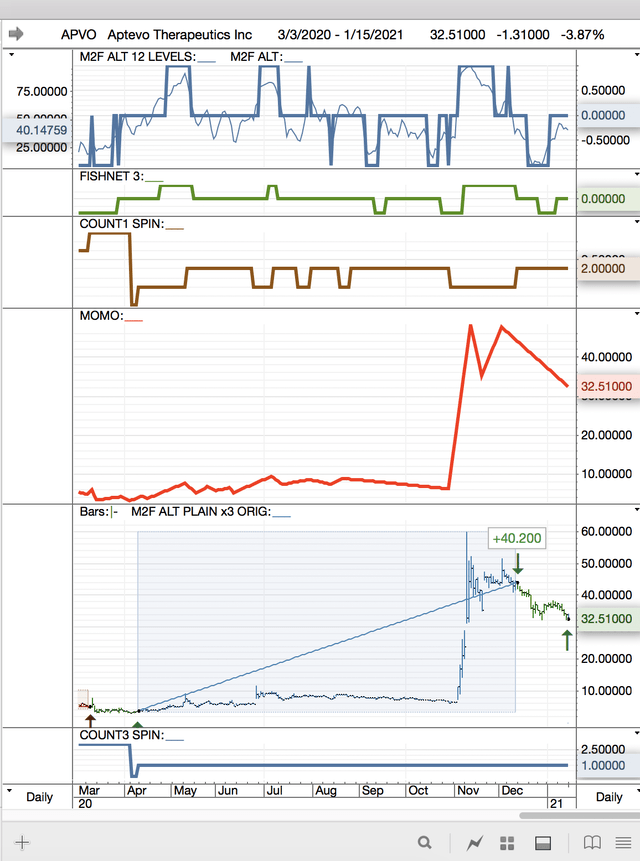 And BUY YELP. MOMO (red) VERY constructive here; and instructive.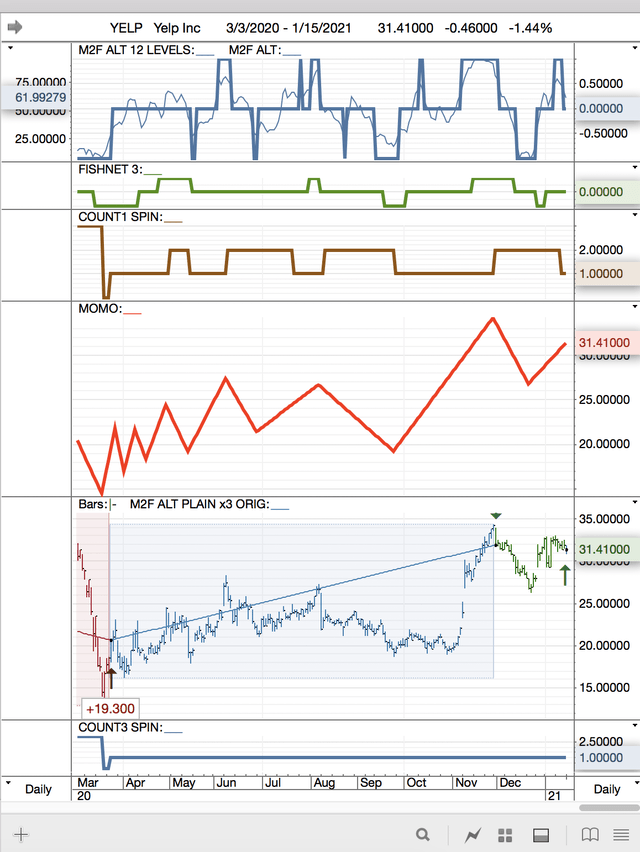 Here is the full report of the BULL MARKET picture.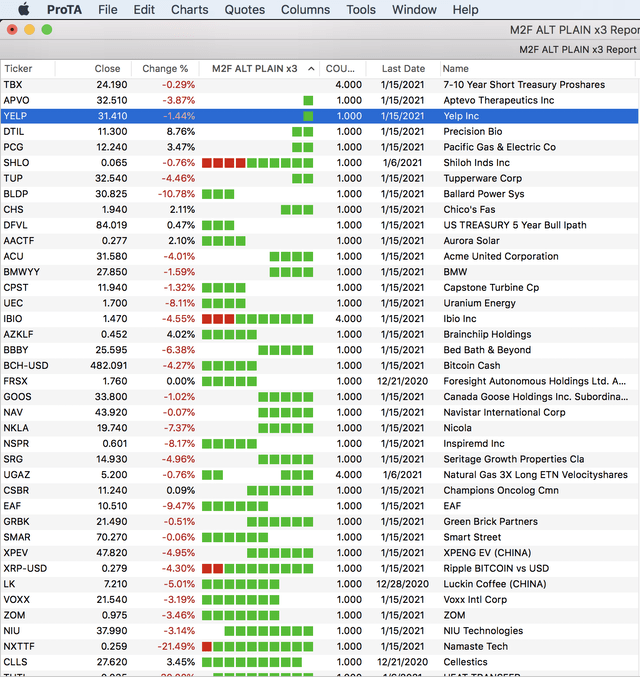 Ok; I said the SHORTS tell a more interesting story. This is especially true if you were disturbed by today's selling, which was nothing upon which we expand below in our DIAGNOSTICS section.
Look at those new SHORTSELL signals. VIX, YANG, FXP, DRIP. In other words, BULLISH ENERGY, BULLISH US STOCKS, BULLISH CHINA STOCKS.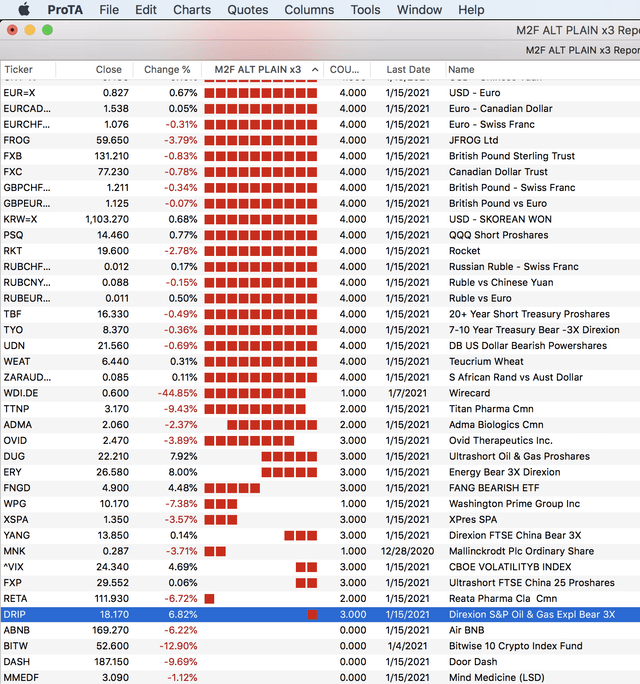 Don't worry, be happy, as the song says. (Note also above, SHORT TRADES in DUG and ERY remain SHORT.)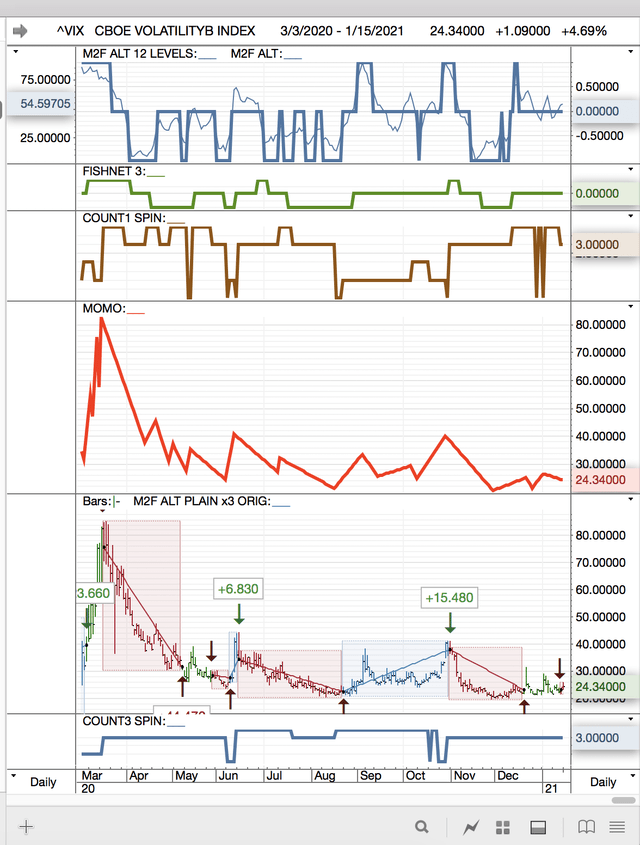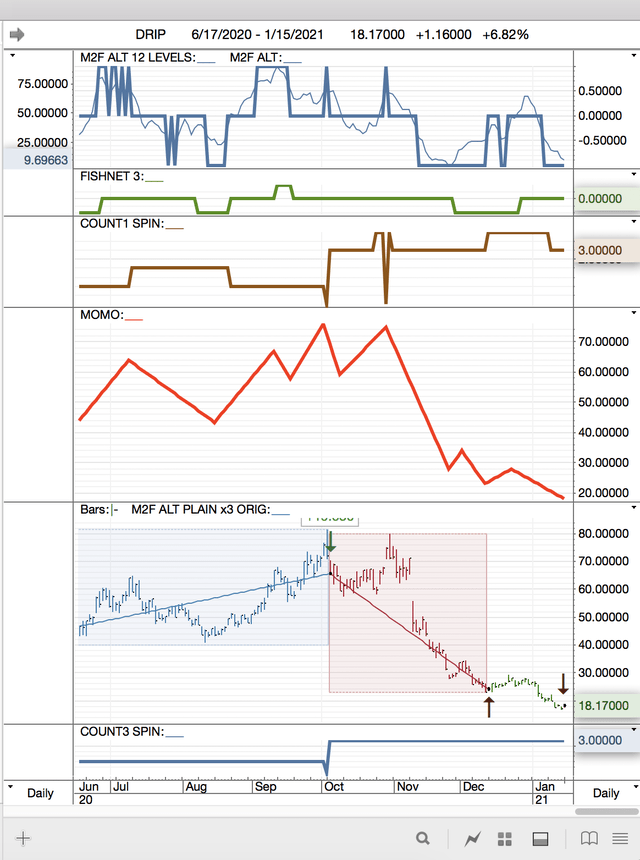 In other words, nothing changed today.
This is suddenly our FAVORITE CHART at the moment. GM. MOMO is breaking up, which is bullish; COUNT1 clicked from C1=2, TRADING SELL, to C1=1, BUY. C3=1, BUY.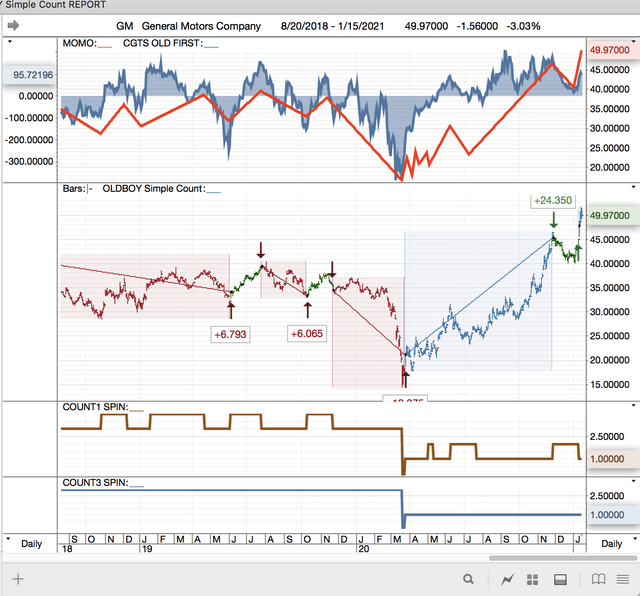 FISHNET SELL.

CAPSTONE TURBINE, CPST: FISHNET GAIN, 147.53%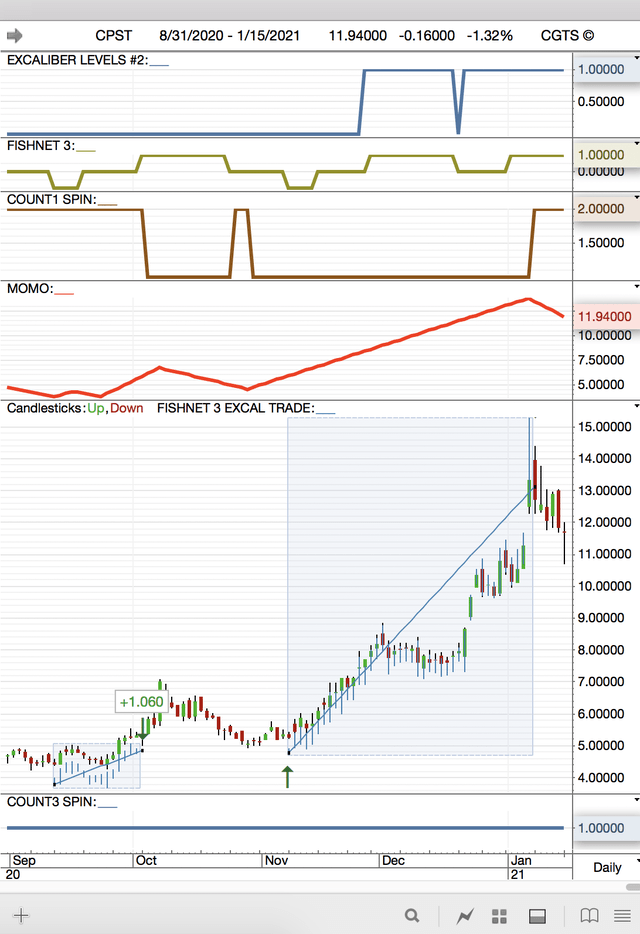 First Majestic Silver, gain of 22.18%.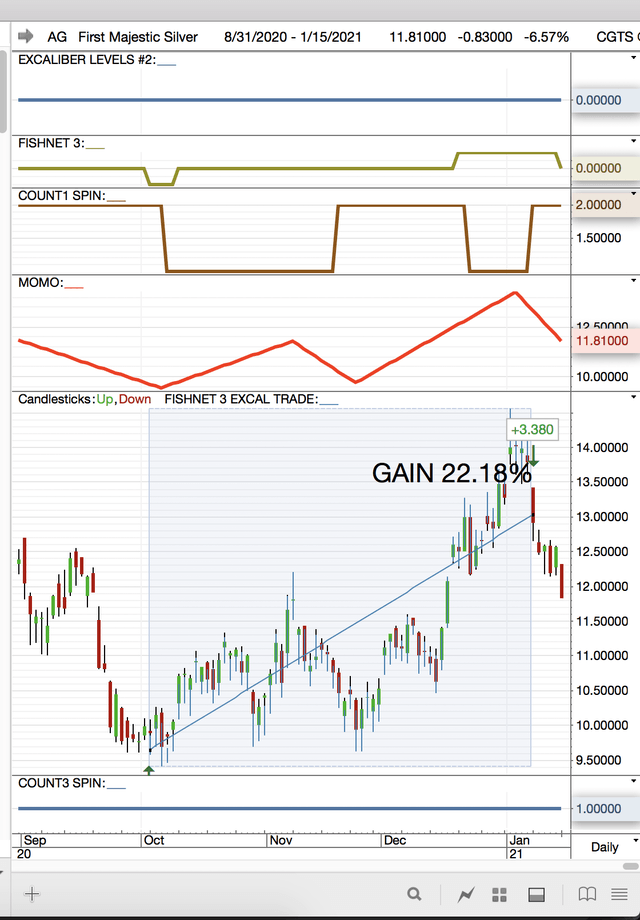 FSM yesterday; AG today. Is silver selling off? We just bought AGQ expecting silver gains here. Is the AGQ LONG trade ok? Seems ok; it has found its support.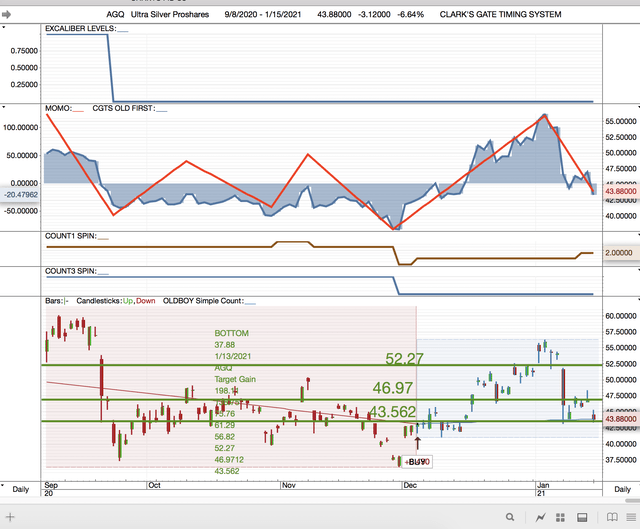 FISHNET System usually reminds us when a sell-off is not what it seems. It does this by throwing up a new wave of BUYING. It did so again today. It seems to be saying, as well, NOTHING TO WORRY ABOUT.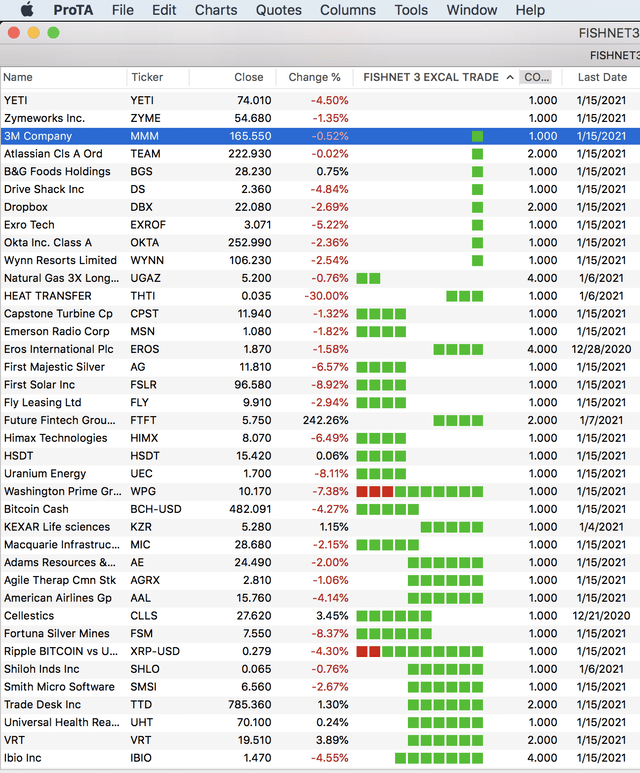 We have some FISHNET Shortsells also.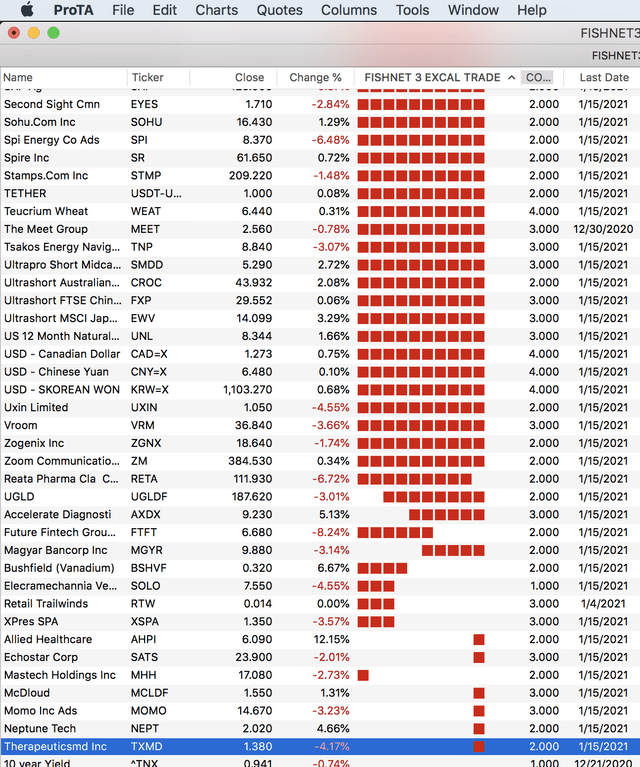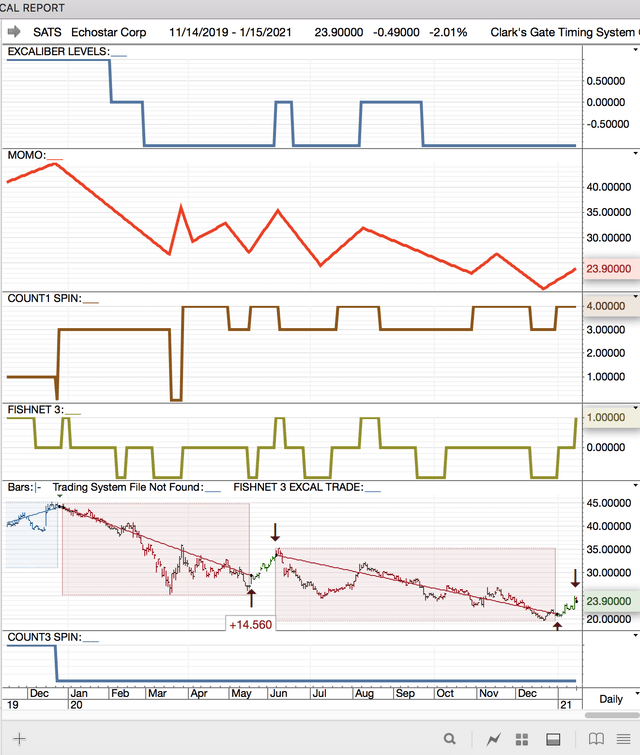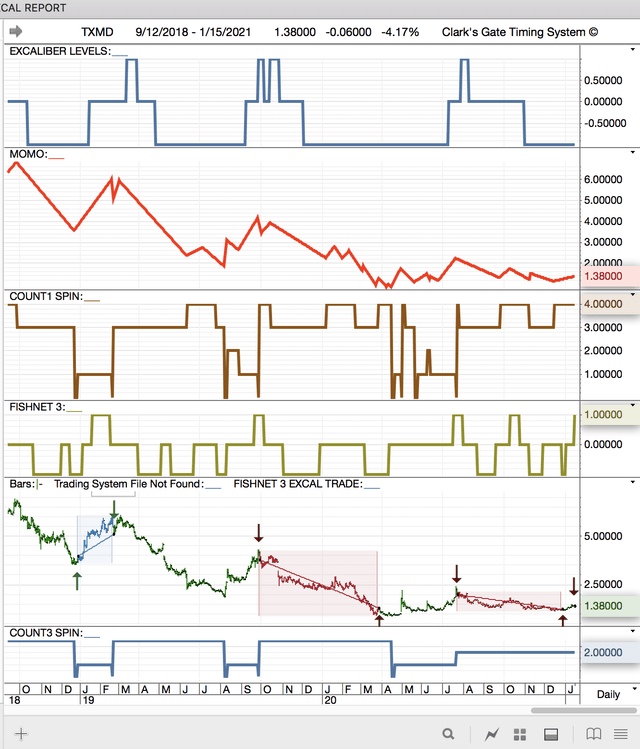 Our new trading system, OLDBOY Simple Count, is giving some new BUY SIGNALS today. It is up 4.1% since 12/1/20.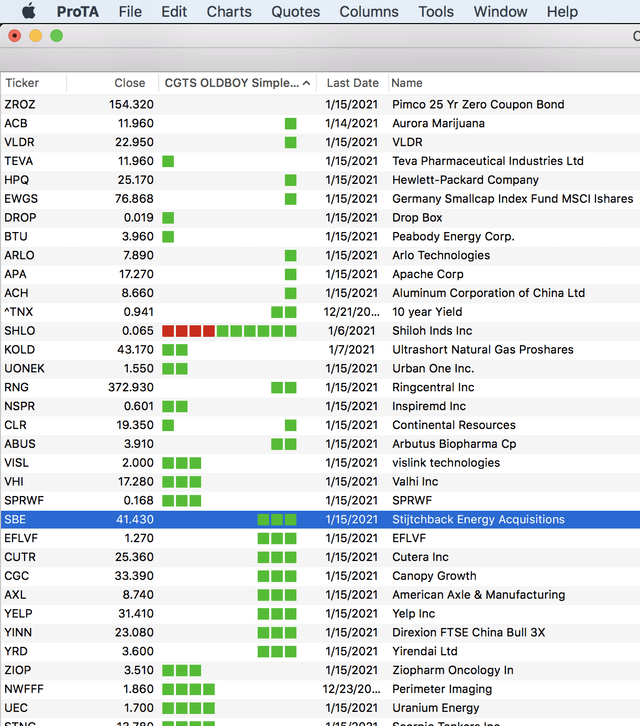 M2F_ALT_PLAIN_PORTFOLIO_times_3_11521.xlsx
2020_PORT_FISHNET_EXCAL_11521.xlsx
OLDBOY_Simple_Count_Port_11521.xlsx
No new 3x trades today.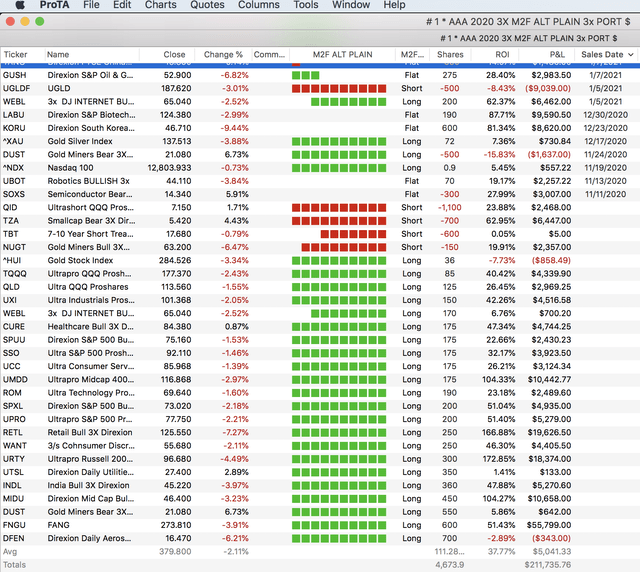 Why we LOVE our WEEKLY/MONTHLY Systems. TT WEEKLY SELL ENG, gain of 783%.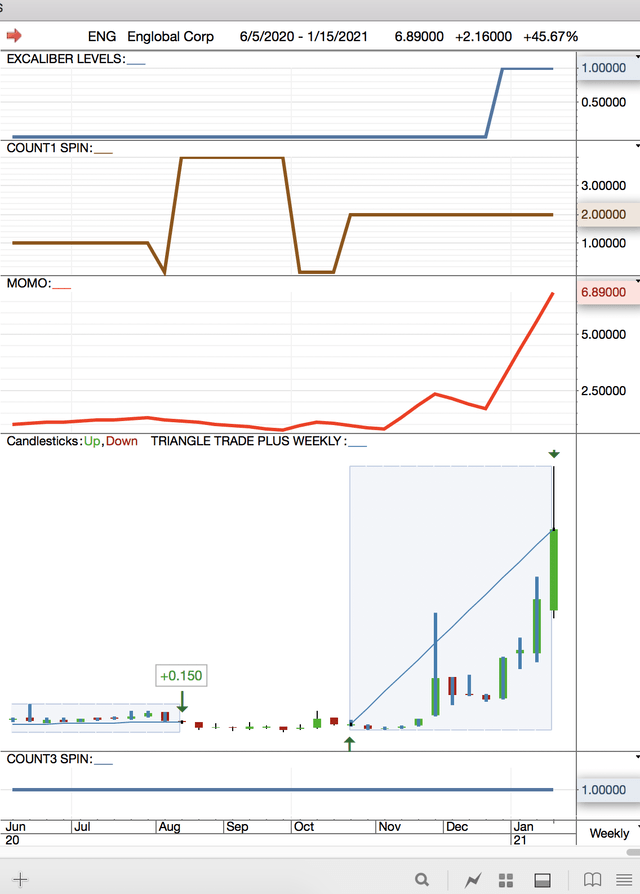 TRIANGLE TRADE MONTHLY is giving one sell signal: N225, the NIKKEI INDEX. No rush of SELL SIGNALS one might see if the BULL MARKET was coming to an end.
Ok; heavy selling on Friday. Is that true. As we have explained, C1=1 is buying in a Bullish Market and C1=4 is buying in a Bearish Market, a BEAR RALLY. Our BUY/SELL RATIO is an attempt to gauge if the BUYERS or the SELLERS are winning at a given moment.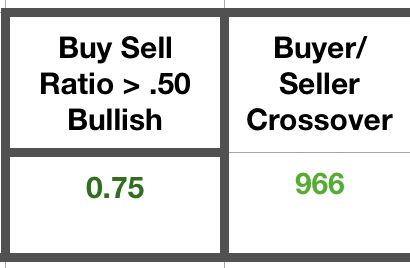 At the moment, the BUY/SELL RATIO is .75, which means C1=1 and C1=4 are much stronger than C1=2 + C1=3. The BUY/SELL CROSSOVER is positive almost a thousand issues.

Although not with a perfect record, the B/S CROSSOVER is pretty good also.
The FEB 20 CRASH actually began on 2/14/20 with the UDOW at 135.58.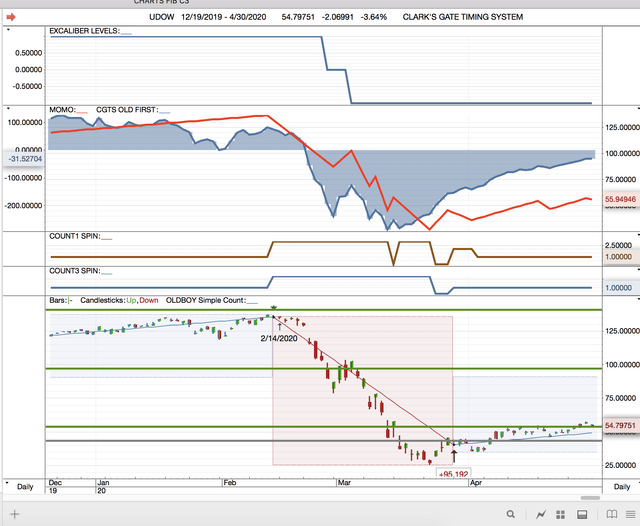 Our BS CROSSOVER (magenta column) went negative on 2/26/20 with the UDOW at 103.64 (blue column). It went positive again on 3/26/20 with the UDOW at 45.54. So, it was not perfect -- but a SHORTSIDE GAIN OF 58.10 points is pretty good.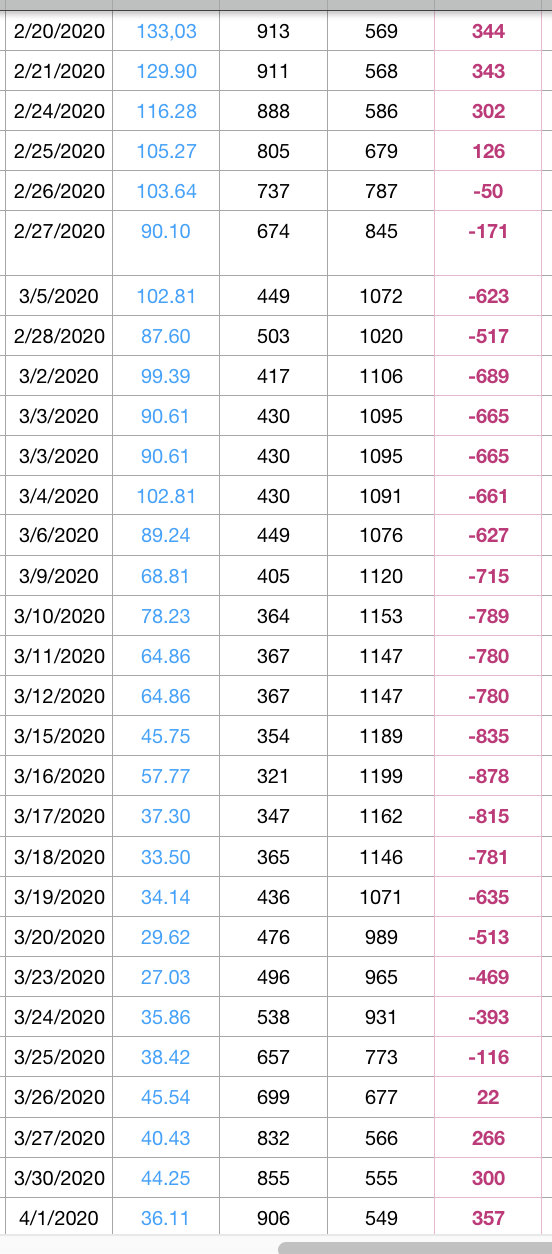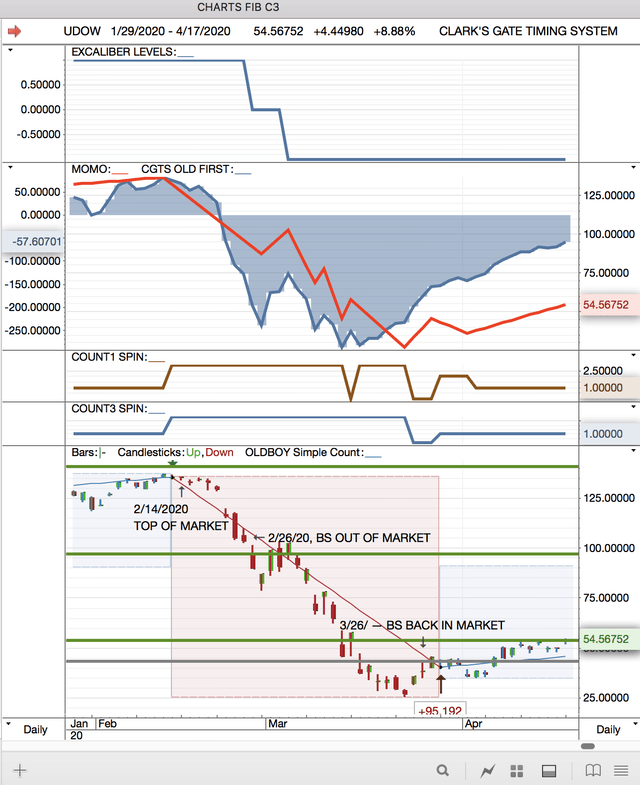 This is just one of several CROSSOVER indicators we use. This tells us when SELLERS are taking over the markets. So far, today, SELLERS are NOT taking over the markets. We know they will some day however. That is how the markets work.
CROSSOVERS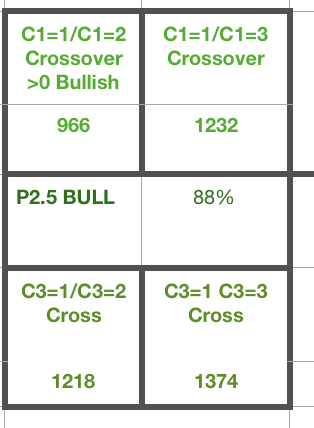 CROSSOVER TRADE: LONG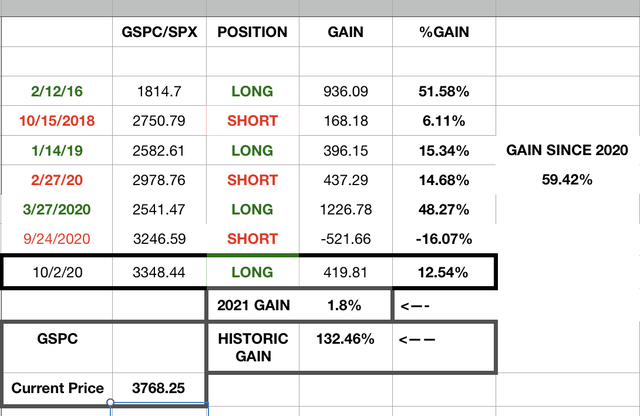 SCORECARD: Early-Warning Signals? Nothing of note; continuing BULLISH.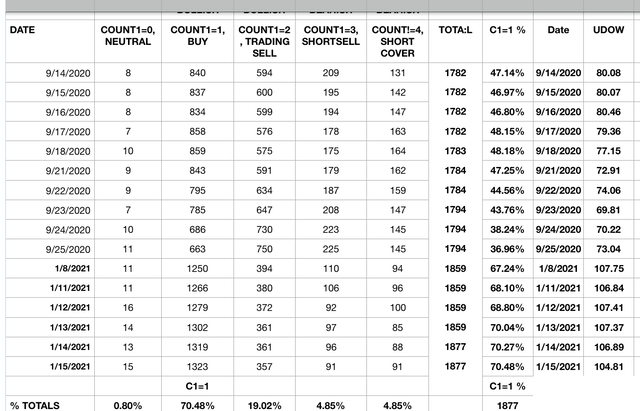 I will spend this weekend trying to reconfigure data I lost last week to an invasion of my system by hackers (or whatever it was).
Politics? Depressing?
I was going to make a rude joke when I saw this picture. But I don't want to do what the Trump-Haters did for five years. So I will just let this one go by.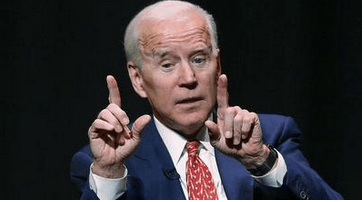 Chinese Health Experts call for suspension of PFIZER VACCINATION. China has its own version they are hoping to sell. The story says if you are older than 80 don't get the vaccine.


Remember, the LOCKDOWN idea was a political strategy, if we are to believe AOC herself.

HOMELAND SECURITY APPARENTLY IS NOT PANICKING over the Right-Wing sedition the FBI sees everywhere.


Is this a continuation of LEFTIST HYSTERIA than has driven them crazy since 2016.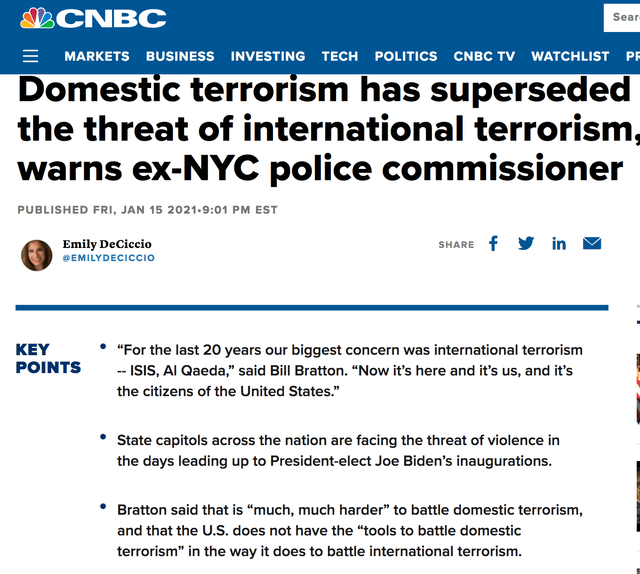 God bless us all; and God bless America.
MJC, CGTS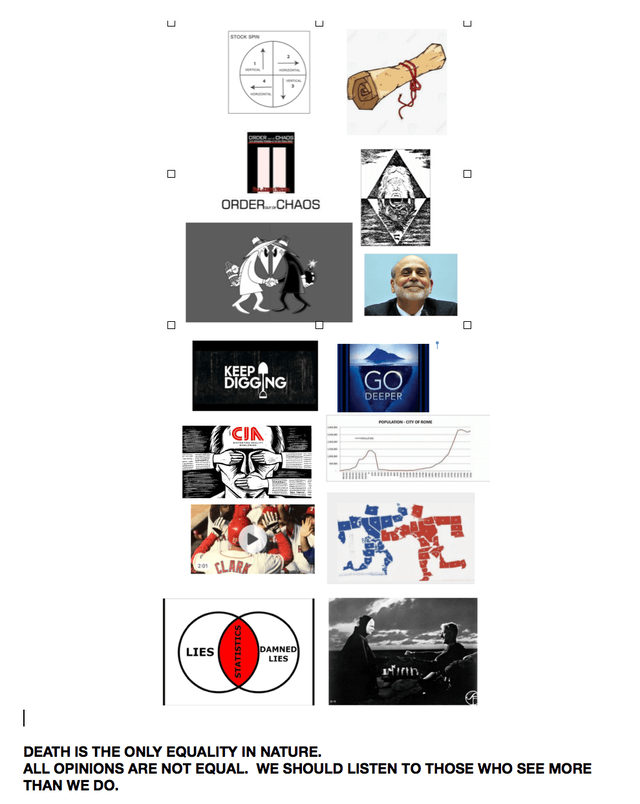 Disclosure: I am/we are long many stocks: BLNK, TSLA, SOLO, AGQ....
I wrote this article myself, and it expresses my own opinions. I am not receiving compensation for it. I have no business relationship with any company whose stock is mentioned in this article.
Seeking Alpha's Disclosure: Past performance is no guarantee of future results. No recommendation or advice is being given as to whether any investment is suitable for a particular investor. Any views or opinions expressed above may not reflect those of Seeking Alpha as a whole. Seeking Alpha is not a licensed securities dealer, broker or US investment adviser or investment bank. Our analysts are third party authors that include both professional investors and individual investors who may not be licensed or certified by any institute or regulatory body.