CGTS WEEKLY TRADING: TRIANGLE TRADE MONTHLY SOARS ON GME INVESTMENT
Please Note: Blog posts are not selected, edited or screened by Seeking Alpha editors.
CGTS Algo Trading System

CGTS WEEKLY TRADING: TRIANGLE TRADE MONTHLY SOARS ON GME INVESTMENT
Jan. 31, 2021 10:26 PM ETOTC:GBTC, GME
Summary
IS SILVER NEXT?
IS AAL, AMERICAN AIRLINES, ALSO "ON THE LIST"?
he eDaily trading DIAGNOSTICS tells us this is NOT the end of the world. Don't sell (yet). Don't panic (yet).
What do our WEEKLY SYSTEMS tell us? This is not a BEAR MARKET picture, yet. Selling has been, or seems to have been, pretty selective, not very general.
Our PROP2 has collapsed, in the past, very quickly during a correction. PROP2 is our shortest, quickest PROP indicator, most volatile. PROP2 generally "marches down" with MOMO1 when stocks correct. Today, MOMO1 has marched down, indicating a lot of stocks have lost their bullish momentum short-term. But PROP2 is not budging.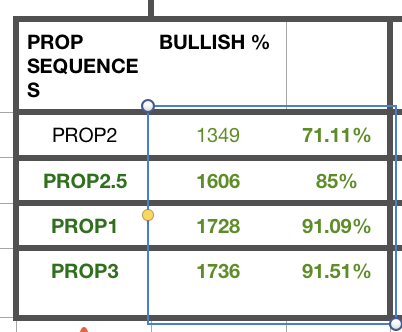 As I said yesterday, the PROP systems ae NOT highly sensitive to change in the market. THey don't flip when the market sneezes. They are designed to hold a heavy load of selling before then collapse (below 50%).
Let's look at PROP2. It did buckle in October 2020; and in Feb 2020; and in Oct 2018. It has not buckled here. When C1=2 and Prop2<-7...sounds and looks like a SELL SIGNAL. We have so many trading systems. We probably do not need another.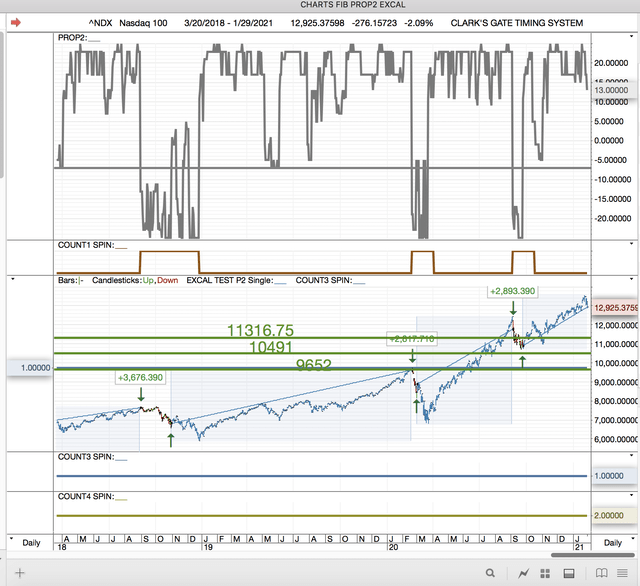 The monthly chart with all four PROPS. PROP3 does not give a SELL at all. PROP1 and PROP2.5 collapsed once, during the 2008-2009 crisis. PROP2 crashed more often.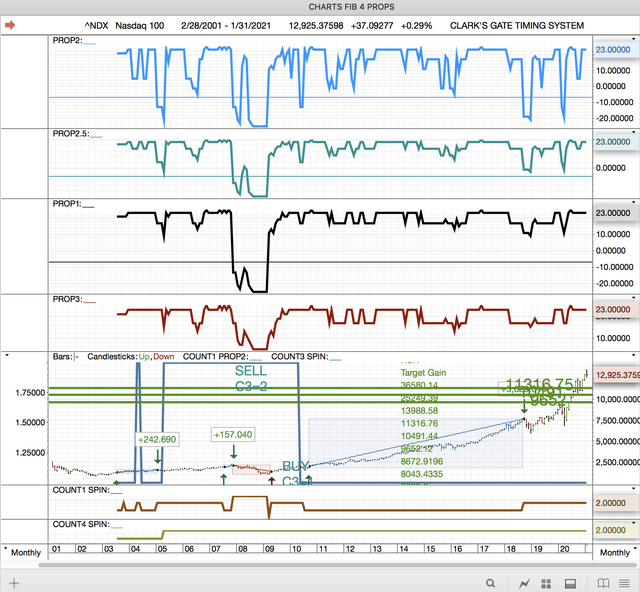 WEEKLIES.
This week we commented on a new wave of FISHNET BUY SIGNALS, suggesting the Bull Market may not be in trouble afterall. What is the FISHNET WEEKLY System saying?
It is saying a similar thing as the DAILY System is saying.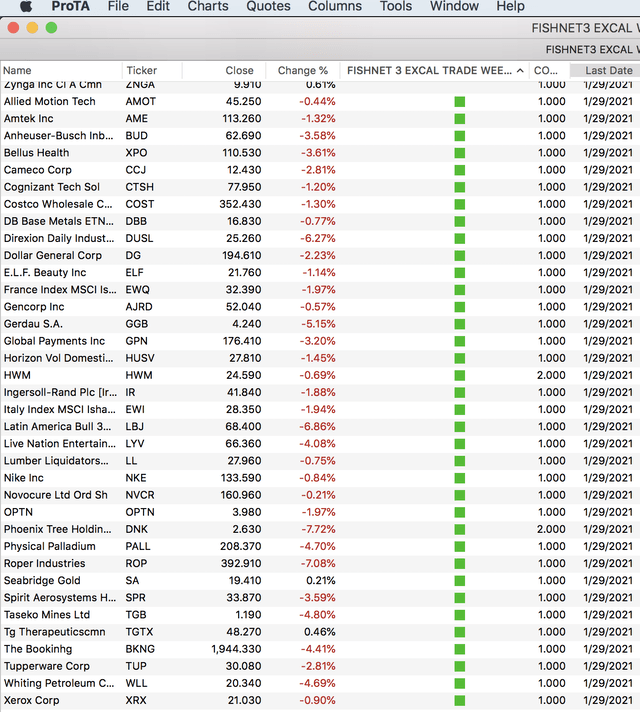 NIKE is a new WEEKLY FISHNET BUY Signal. How does this system trade NKE?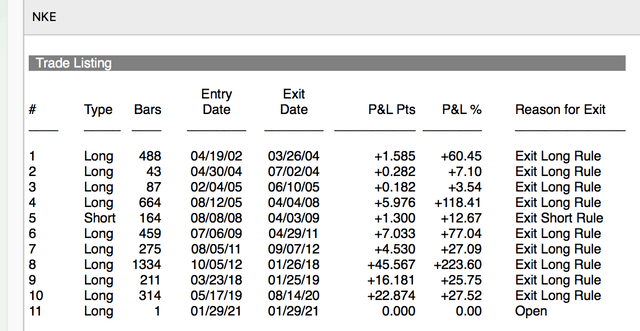 Quite well, in fact. The "BARS" column must be divided by 5 (trading days) to convert DAILY to WEEKLY. The last trade gained 27.52% in 62 weeks. A lot of trades lasted more than this. So a BUY SIGNAL suggests a trade of significant duration.
We're not done. We have some other BUYS from last week. AMGN through USD-BRAZILIAN are recent TRADING SELLS. USAS through XOMA, which we own, are BUYS from last week. ABMD through TENCENT are new TRADING SELLS.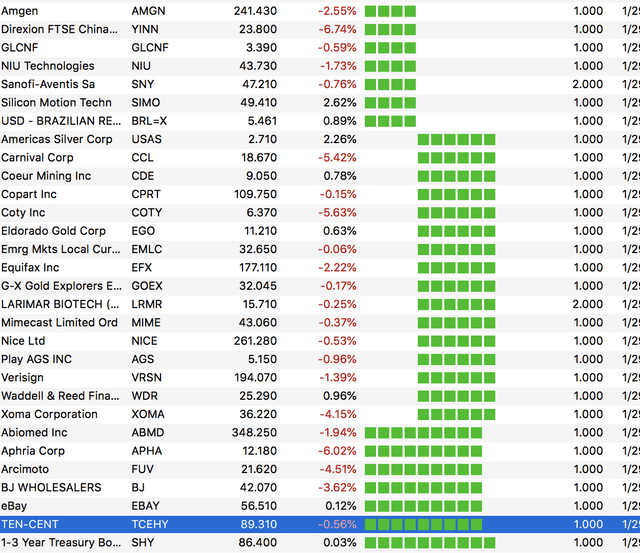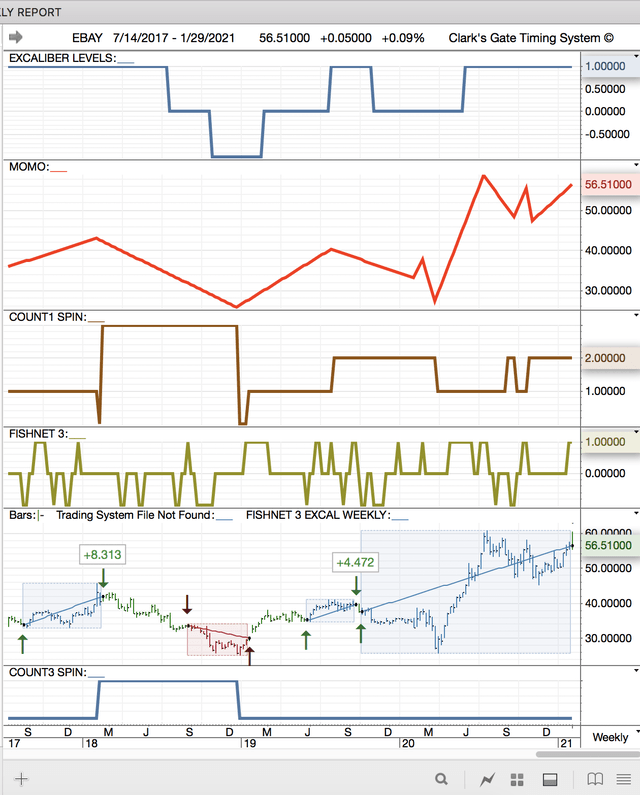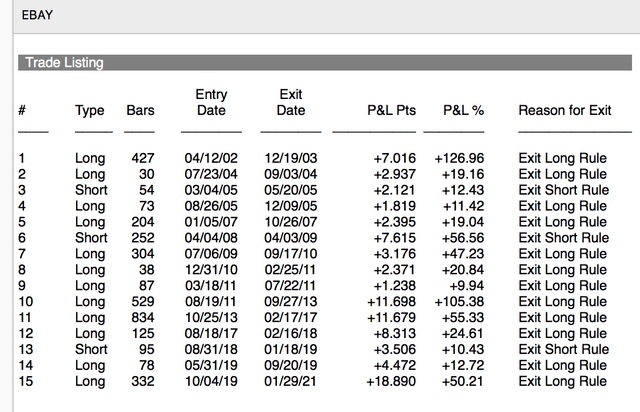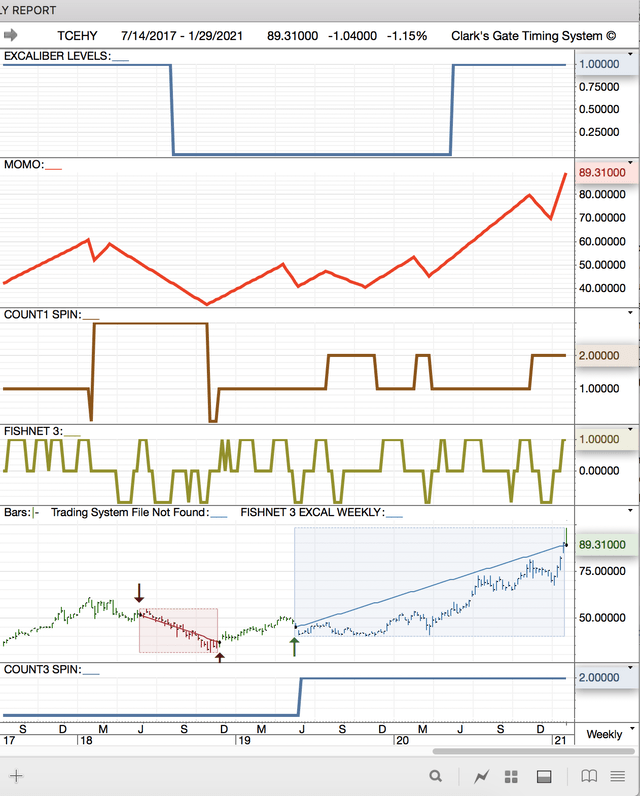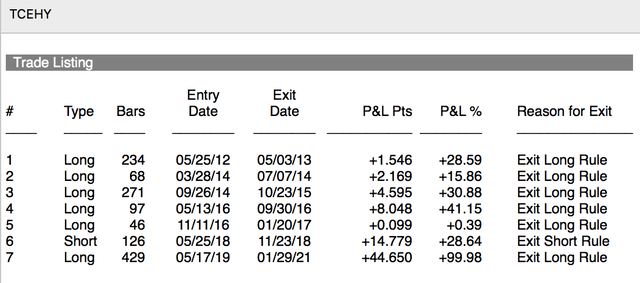 By the way, we still like XOMA as a LONG.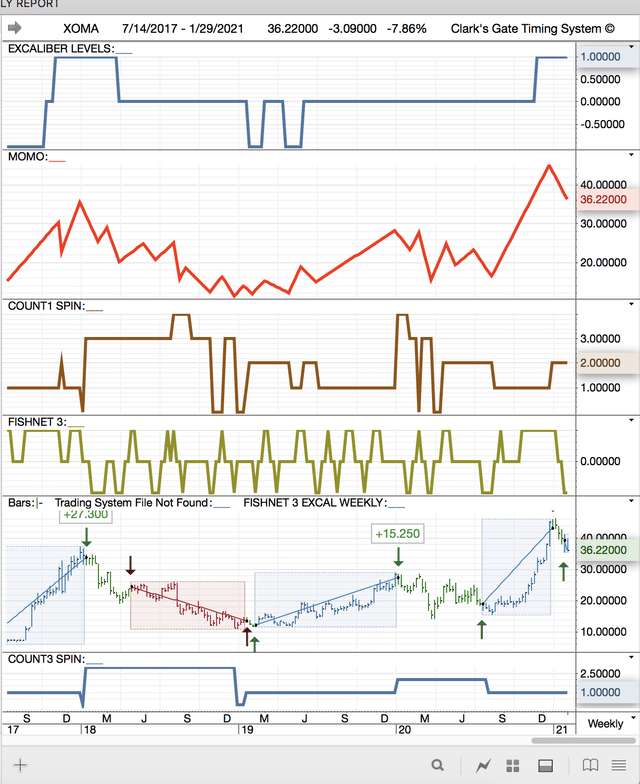 FISHNET WEEKLY is a laggard, in fact, among our WEEKLIES.
See what a LONG position in GME did for our TT MONTHLY portfolio. Up 73% in 5 months.

The last page of the TTPLUS MONTHLY Portfolio shows us how effective this system has been (in an admittedly straight-up market).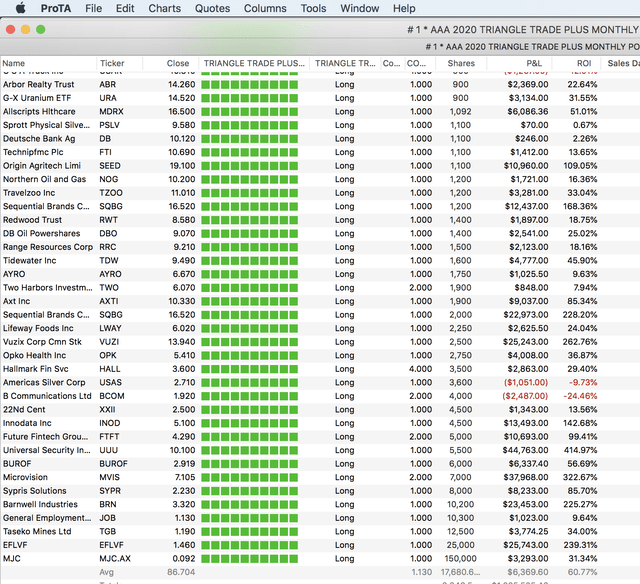 Two losing (trailing) issues; 34 winning (leading) trades.
We broke $1MILLION in this TT+ MONTHLY System this week.
$1,017,855 on 137 active trades each for around $10,000 each.
MONTHLY TRADES. We don't have any new monthly trades. The HEAT (COLOR) GAUGE shows only two weeks. So we have to measure the HEAT GAUGE against the text to the right of it, MONTHLY TRADE one month ago.
The first group changed to LONG from SHORT. We generally don't like buying these because they have not done all the work they need to do to re-establish a strong counter-trend.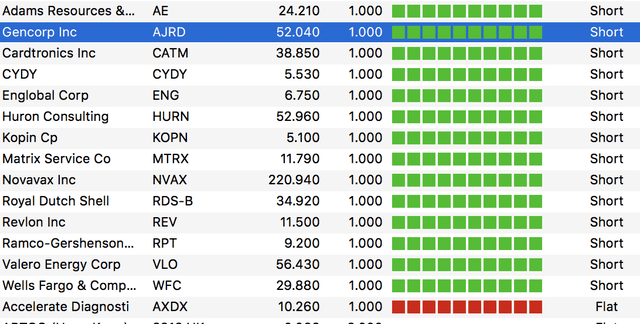 This group change from FLAT to LONG.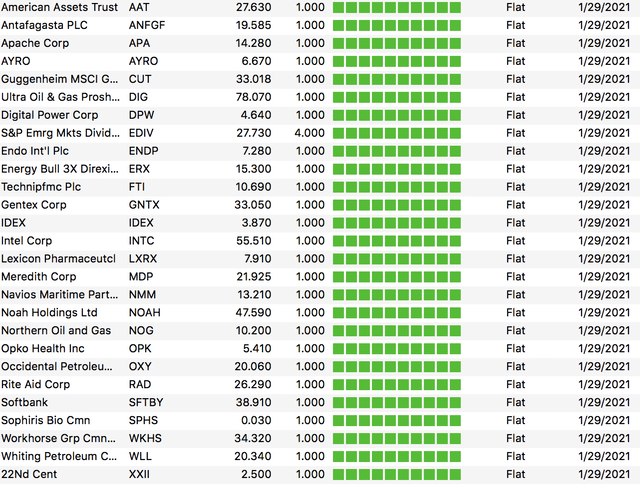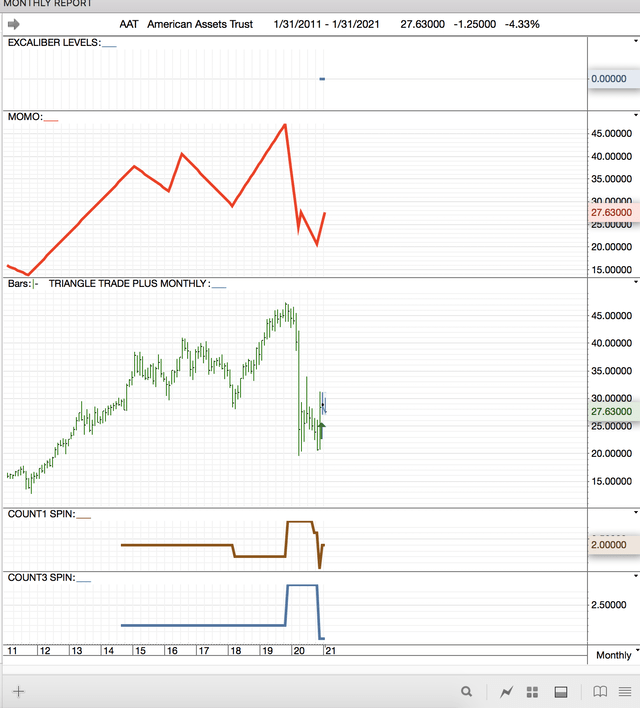 All the negative opinions on INTC; all she does is go up.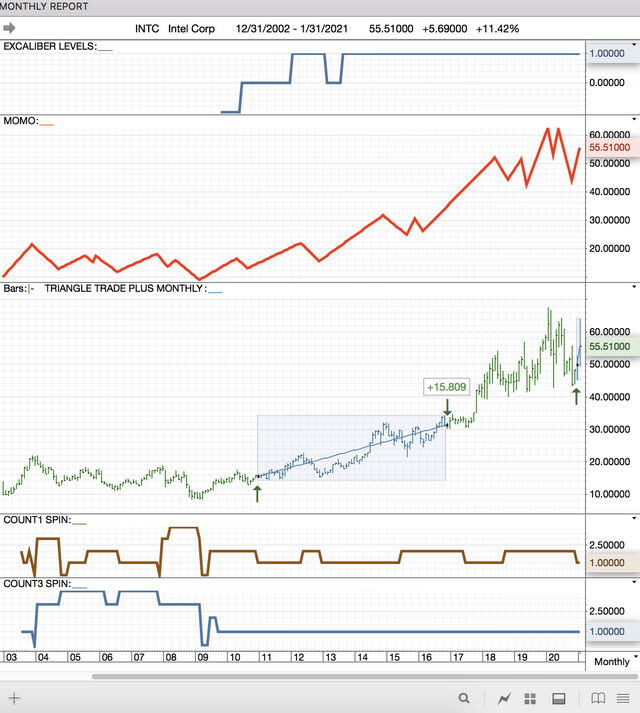 MDP, reversing up.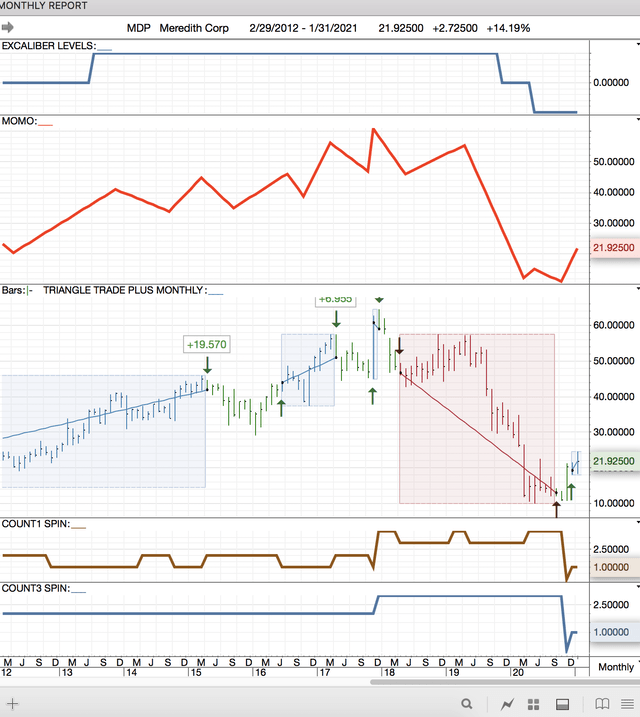 NOAH also reversing up.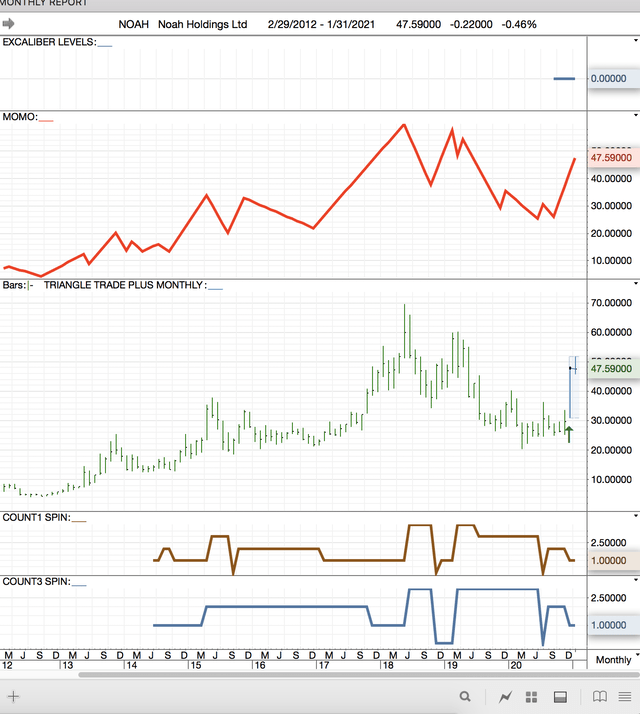 OXY. Is it time?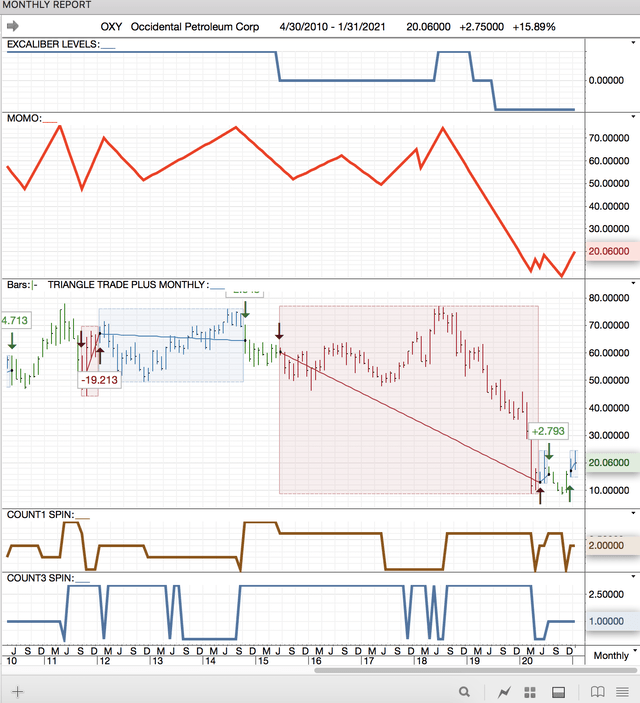 RAD, nice chart.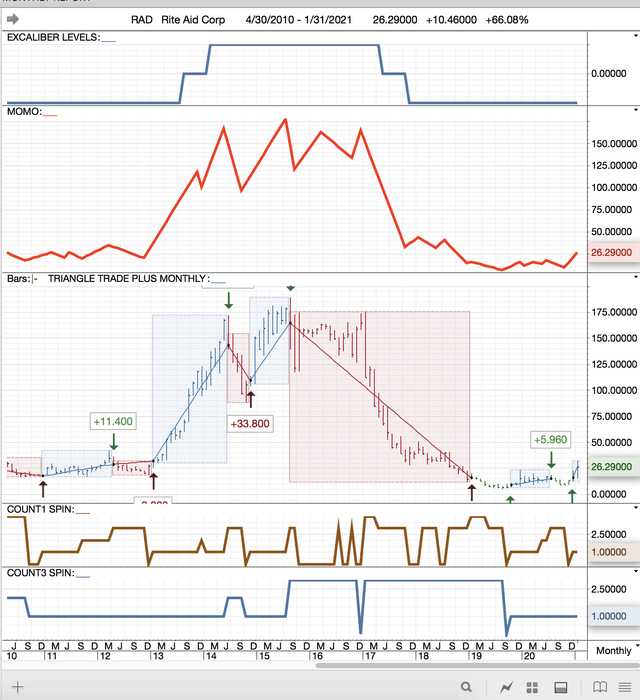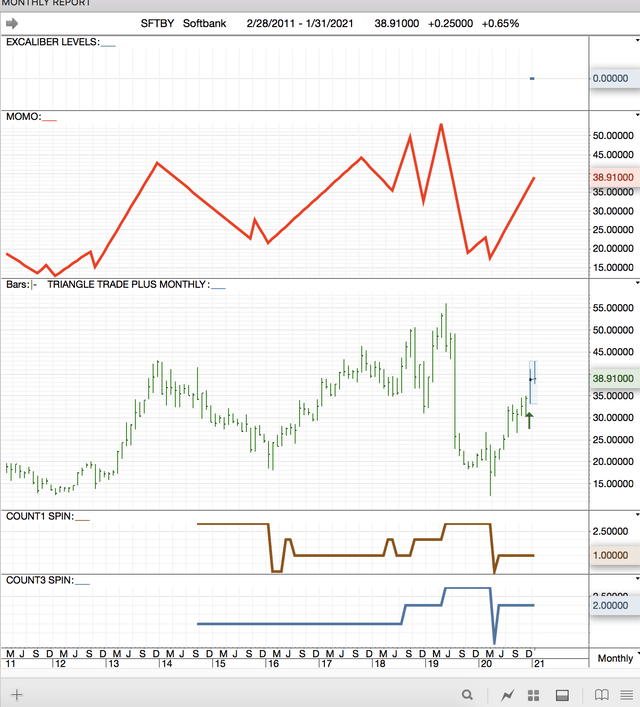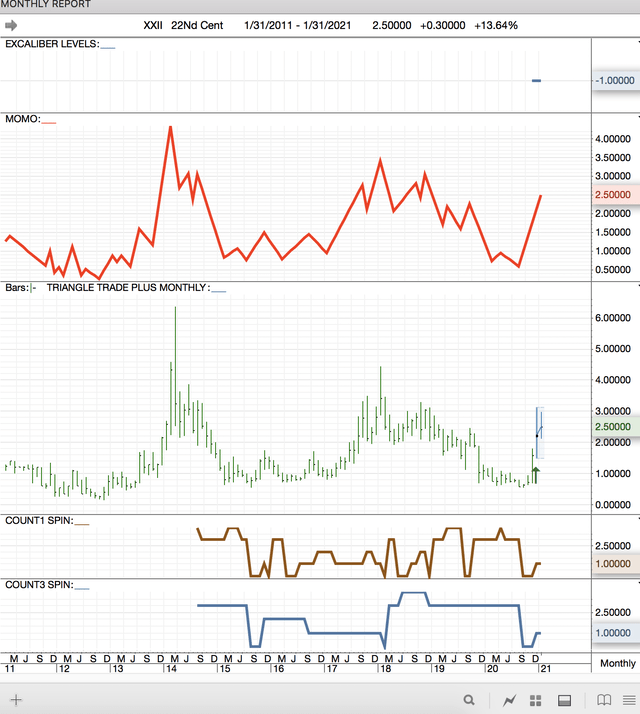 We are LONG a few of these stocks already: IDEX, ERX, NMM, WKHS.
TT+ WEEKLY Report, LONGS. (NOTE SPXU should not be on this list, and is not now, after a reverse stock split.)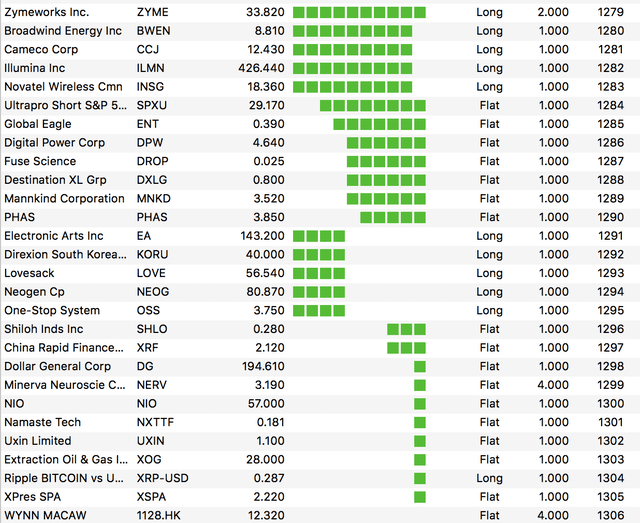 SELL BWEN.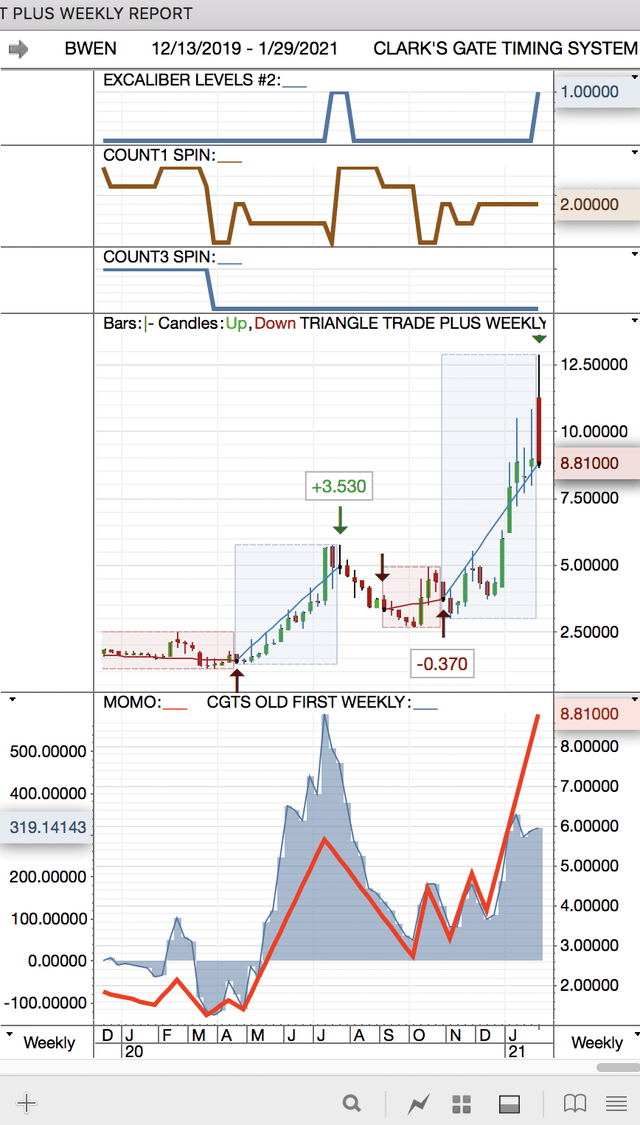 SELL CCJ.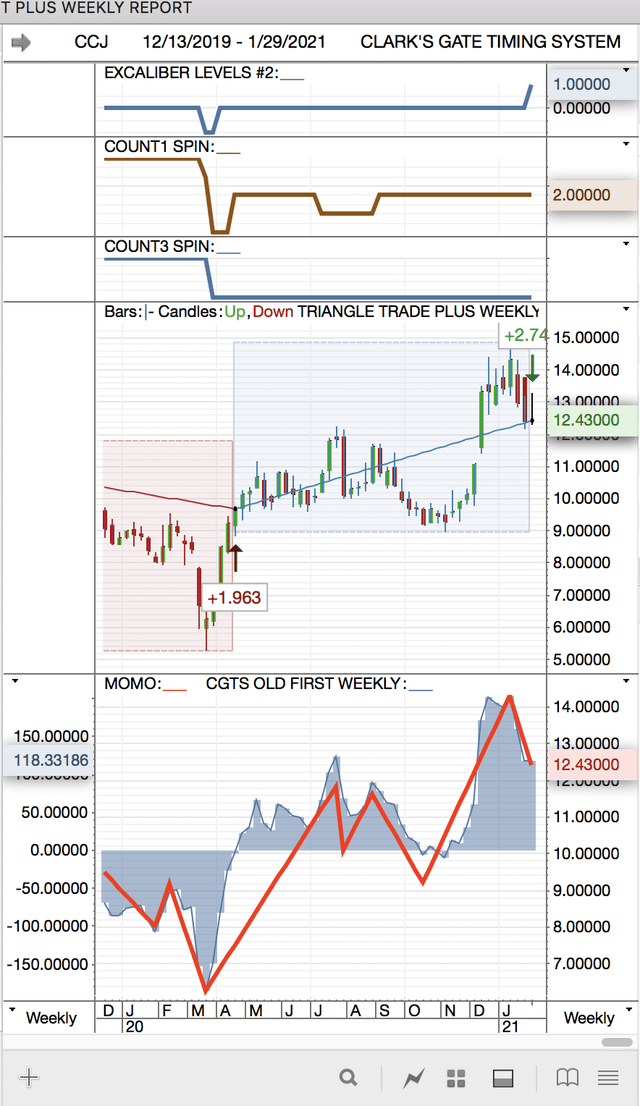 SELL ILMN.
SELL INSG.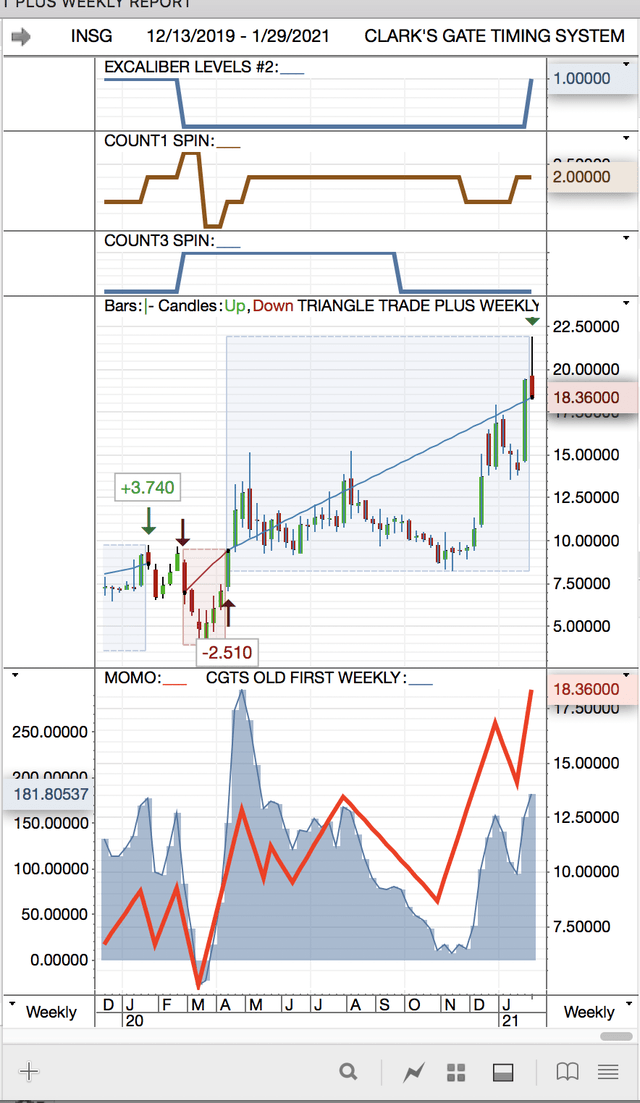 SELL NEOG.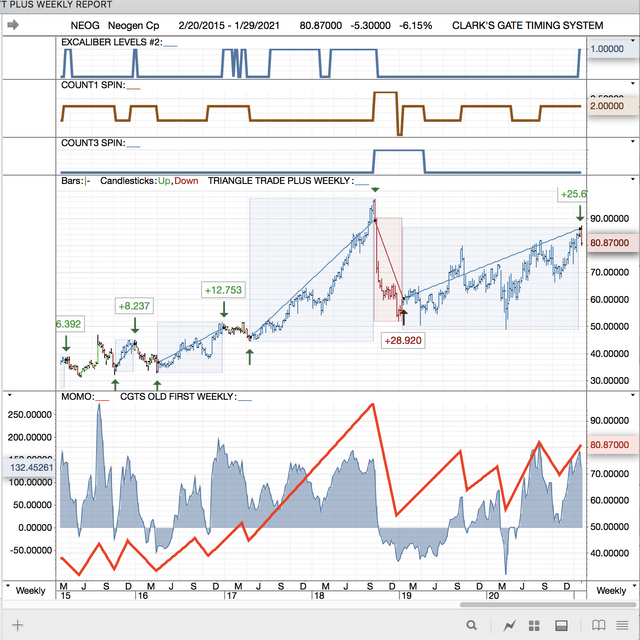 SELL OSS.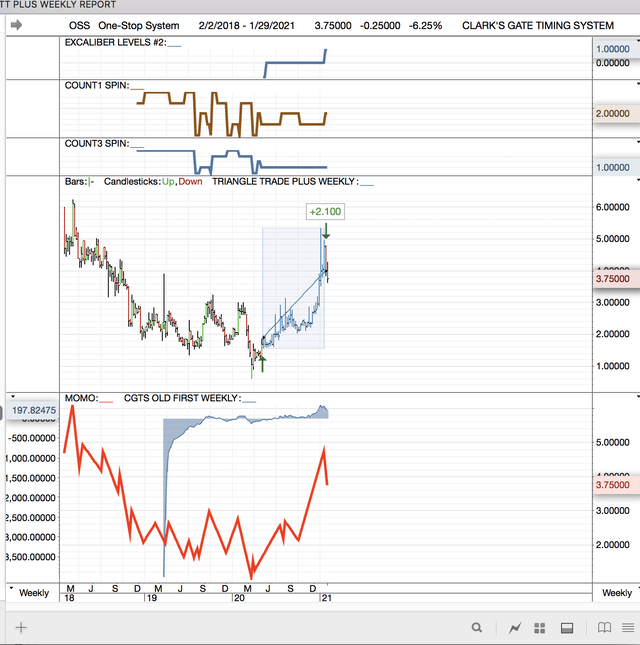 SELL EA, ELECTRONIC ARTS.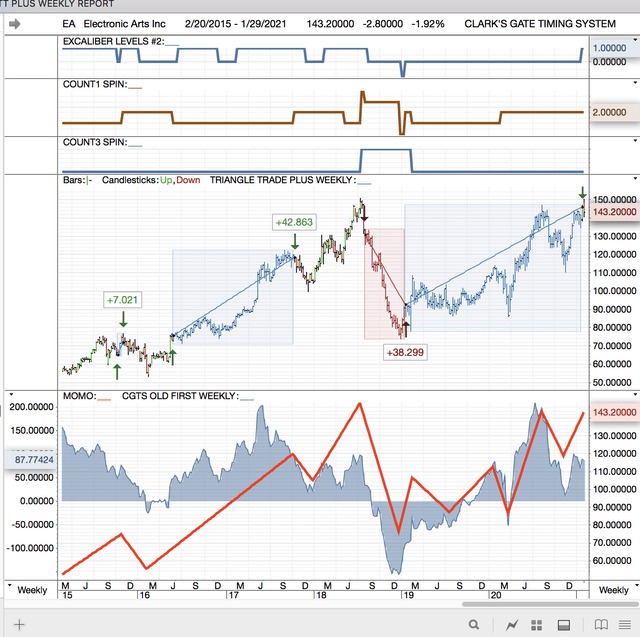 BUY DG, DOLLAR GENERAL.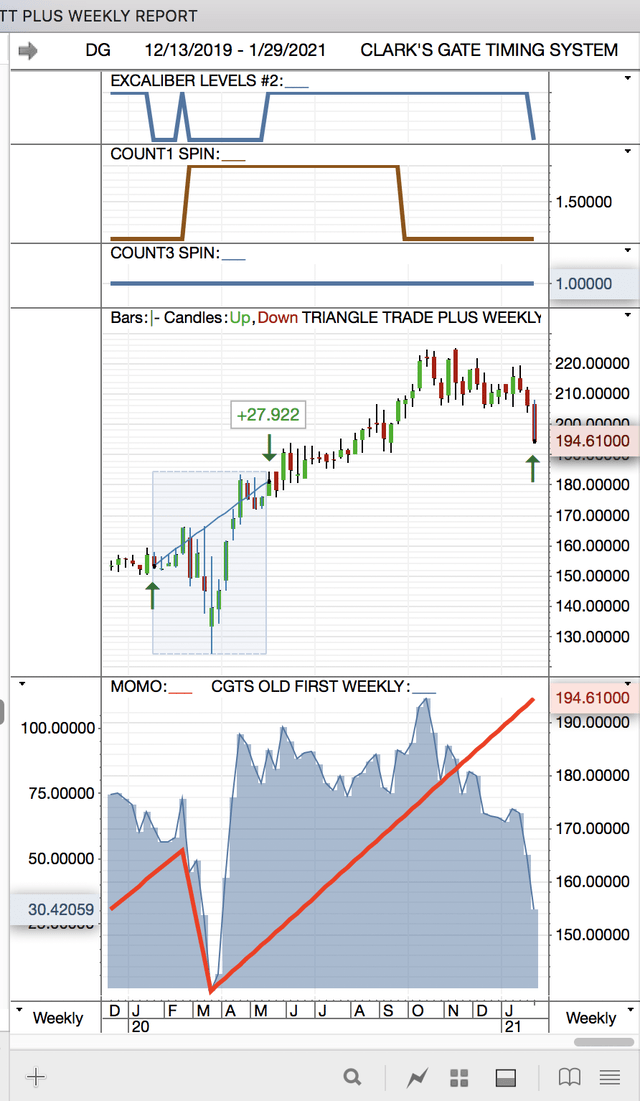 BUY NIO, really, after all this appreciation. Seems so.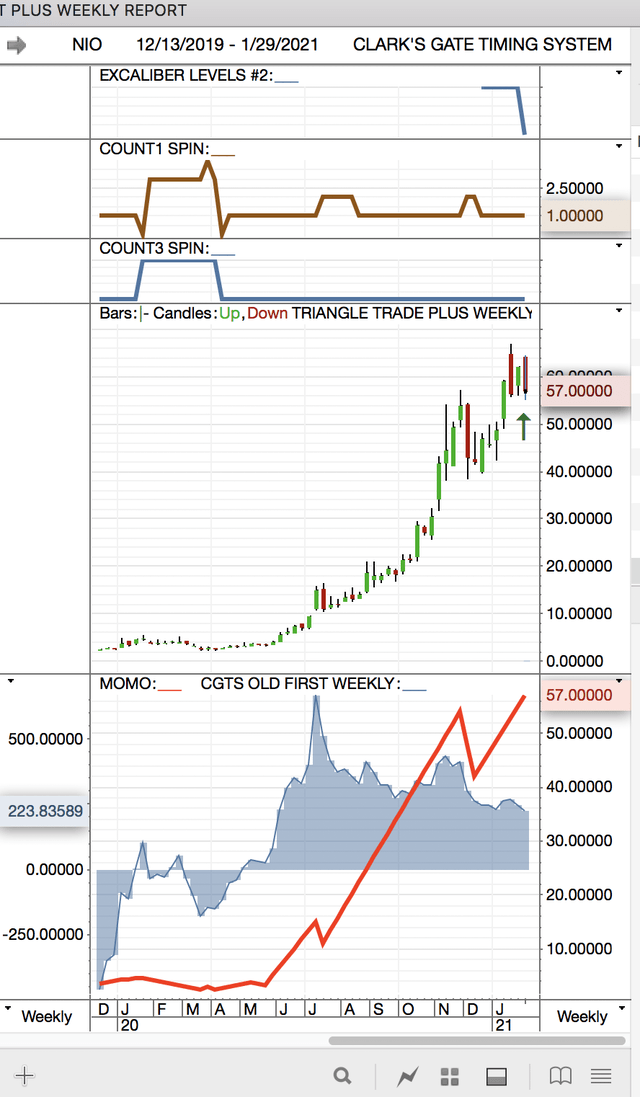 BUY WATT, ENERGOUS CORP. This one seems to be rising out of the depths finally.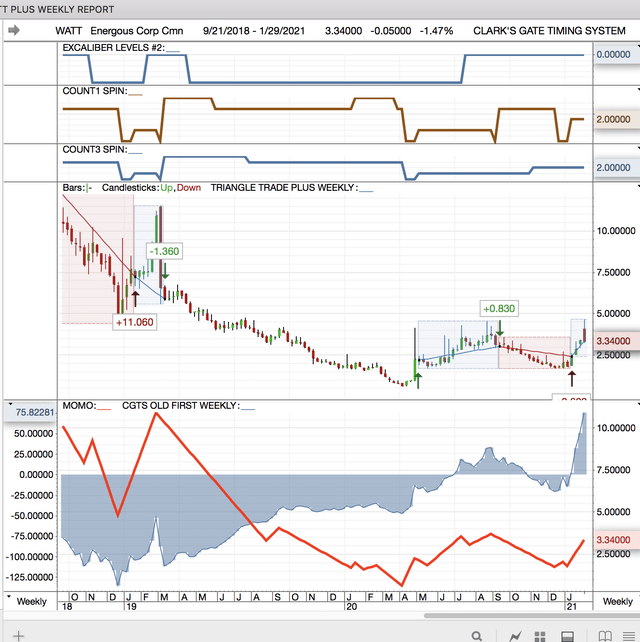 As well as our WEEKLY/MONTHLY systems are doing, we might have developed even better systems using COUNT3 instead of COUNT1.
COUNT3 MONTHLY, for instance, TRADING BRZU.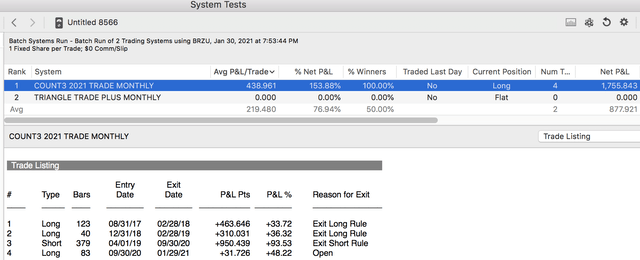 TRADING MU.

TRADING AAPL. AVERAGE % GAIN PER TRADE, 28% VS 5.287%.

WEEKLIES? Trading EBAY.

Trading AAPL.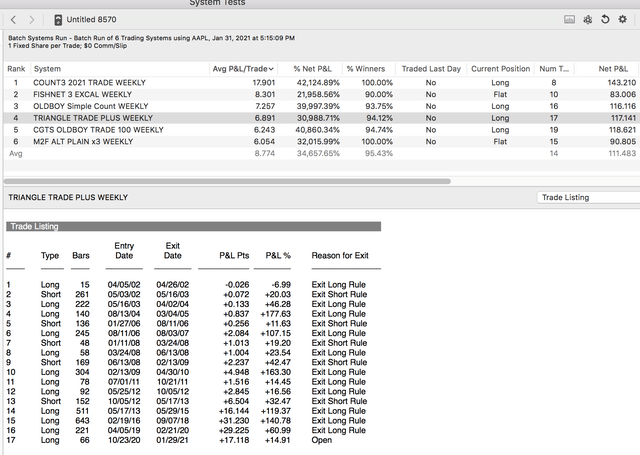 3x trade. FISHNET SYSTEM, LBJ LONG
MAY 21 2021 68 CALL OPTION @ 8.6-16.1 or 12.5 BID. Ae you interested?
GBTC, BUY, C3 MONTHLY.

DUSL, FISHNET System.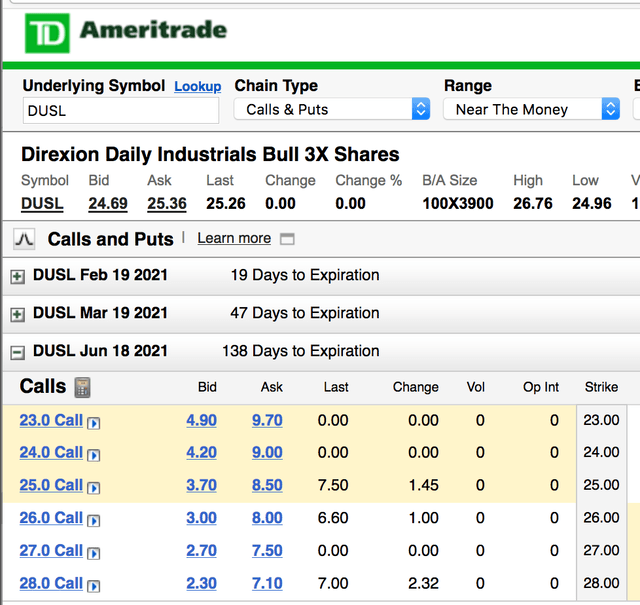 DUSL June 25 call, 3.7-8.5, or 6.1. Interested?
Only the FISHNET PORTFOLIO is updated.
FISHNET_WEEKLY_PORTFOLIO_1_29_21.xlsx
TT__WEEKLY_PORTFOLIO_1_29_21.xlsx
TT__MONTHLY_PORTFOLIO_1_29_21.xlsx
HEADLINE NEWS



Hee is the professor in question who wants to make men and Republicans suffer. The Liberal Arts are the cocoon of FEMINIST MADNESS. The development of VICTIMIZATION as a response to stimuli.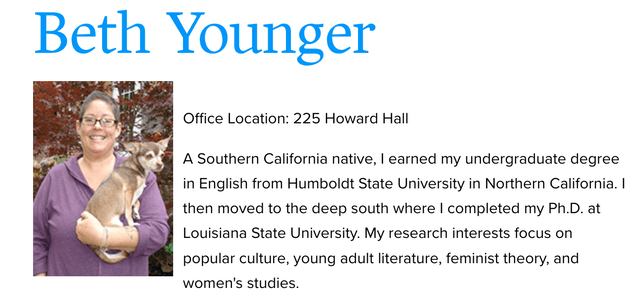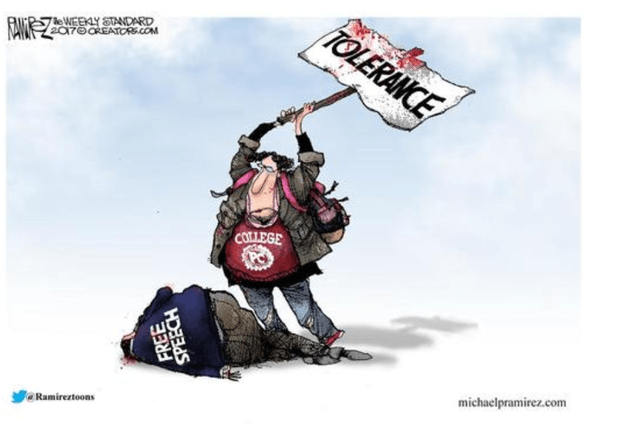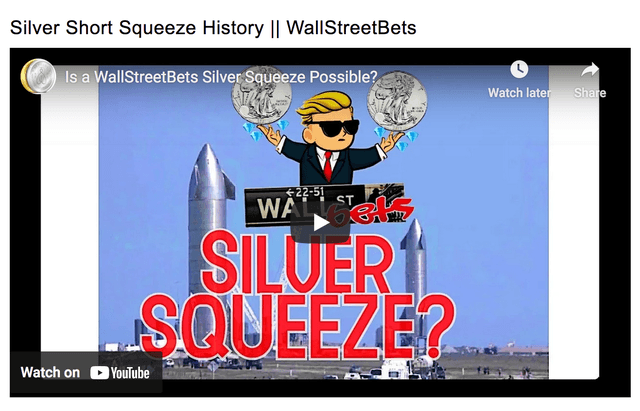 THOUGHT POLICE? HELL, YES! WE ALEADY HAVE ALL THE RIGHT ANSWERS!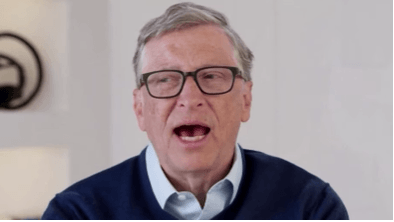 Oh, yeah?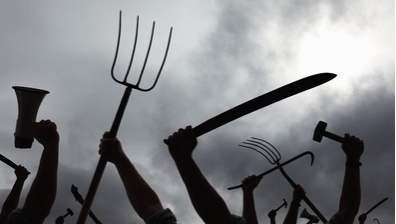 Should we take away Elizabeth Warren's millions?

People go into politics to get rich, to succumb to the tyranny of money.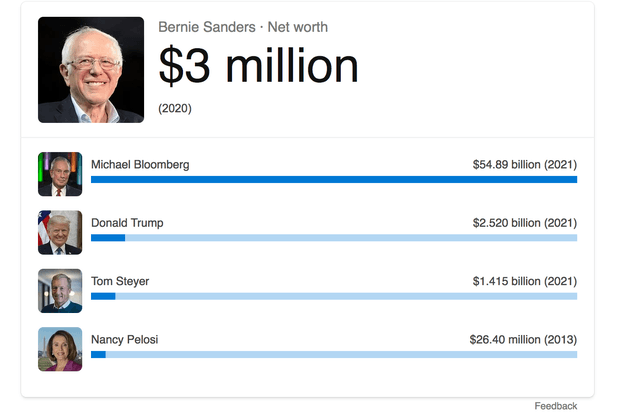 If one believes Bernie Sanders, $3 MILLION is ok, but $3 BILLION is not ok.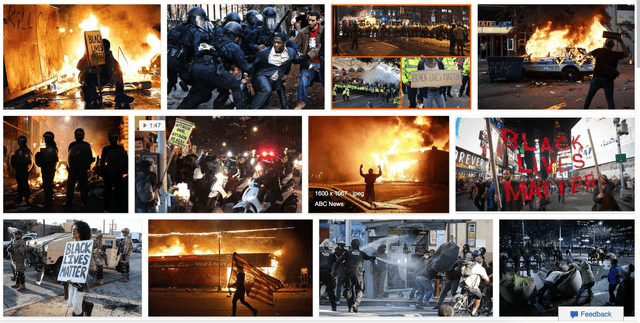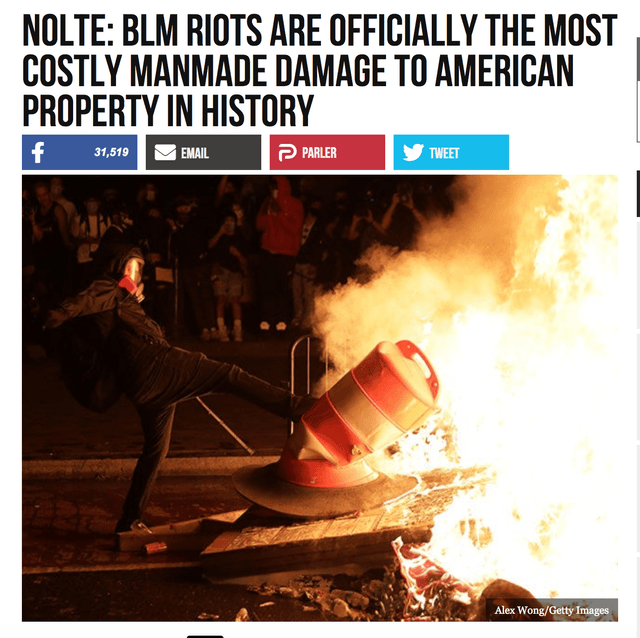 CANCEL THE NOBEL PRIZE COMMITTEE.




Cancel Ray Dalio, he's always behind the curve.

We've already CANCELLED Mr. Grundlach for the same reason.

Whee ae all the Congressional hearings to unravel the Domestic Terrorist Network we hear so much about? Oh, that's right. Thee is really not that much going on.

Goldman could be next? They want the FEDS to protect them?

Election corruption, COVID corruption...a loud sucking sound.
It's not just the TIMES, its every major news outlet. When we are vulnerable we will accept anything to make us feel safe.

THE THREE AMIGOS? THE THREE TRAITORS.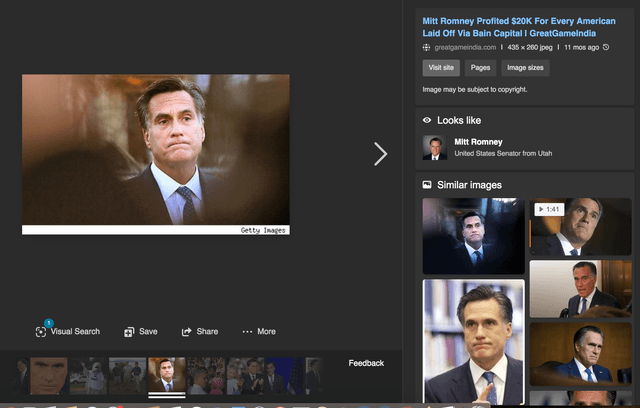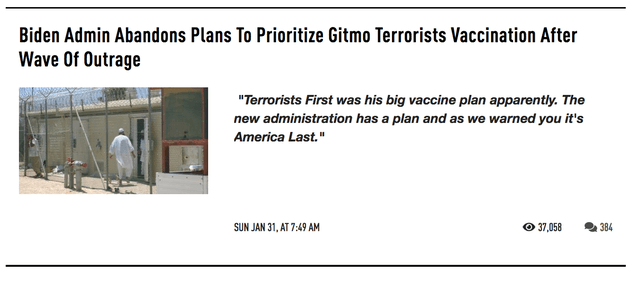 GITMO TERRORISTS were at the top of someone's vaccine list? Biden's?
Update (1049 ET): After the NYPost reported the US government was set to vaccinate 9/11 mastermind Khalid Sheikh Mohammed with the COVID-19 vaccine before most Americans, the uproar by Republican politicians and others on social media may have forced the Pentagon this weekend to announce its plan to suspend vaccinating detainees at Guantanamo Bay.
No Guantanamo detainees have been vaccinated. We're pausing the plan to move forward, as we review force protection protocols. We remain committed to our obligations to keep our troops safe.

— John Kirby (@PentagonPresSec) January 30, 2021
​​​​​​​Biden Admin Abandons Plans To Prioritize Gitmo Terrorists Vaccination After Wave Of Outrage

HATE-AMERICA fools step up to the mike to offer their UNBIASED OPINIONS. There are NO UNBIASED OPINIONS.

Is two enough, is three too many; how about four?

This is what the communists do, they burn books, they starve people, they sanitize history to show they are the principle of VIRTUE.
As in Myanmar, again.

THE LITTLE MAN, also known as BRUTUS.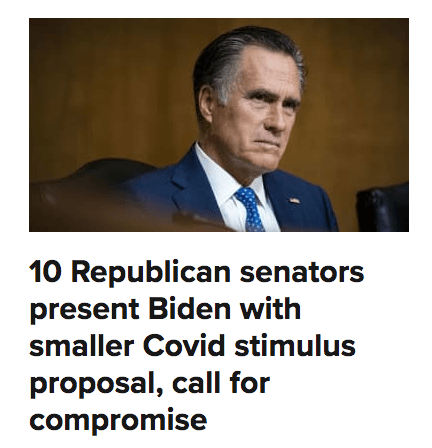 Good weekend to all.
MJC, CGTS
A RECAP OF WHAT HAPPENED LAST WEEK, IF YOU HAVE NOT ALREADY READ OR SEEN ENOUGH.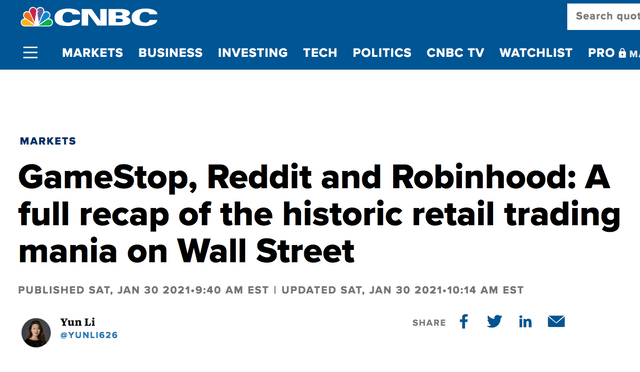 GameStop, Reddit and Robinhood: A full recap of the historic retail trading mania on Wall Street
Disclosure: I am/we are long BLNK, WKHS, LTHM, IDEX, GBTC.
I wrote this article myself, and it expresses my own opinions. I am not receiving compensation for it. I have no business relationship with any company whose stock is mentioned in this article.
Additional disclosure: AND OTHERS
Seeking Alpha's Disclosure: Past performance is no guarantee of future results. No recommendation or advice is being given as to whether any investment is suitable for a particular investor. Any views or opinions expressed above may not reflect those of Seeking Alpha as a whole. Seeking Alpha is not a licensed securities dealer, broker or US investment adviser or investment bank. Our analysts are third party authors that include both professional investors and individual investors who may not be licensed or certified by any institute or regulatory body.