CGTS FRIDAY: STOCKS CONTINUE INEXORABLE UPWARD MARCH
Please Note: Blog posts are not selected, edited or screened by Seeking Alpha editors.
Long/Short Equity, Special Situations, Currencies
Seeking Alpha Analyst Since 2009
Michael J. Clark was born and raised in Sinclair, Wyoming. He is a poet, novelist, artist, historian, and market analyst. He began investing in 1985. He read ˜The Technical Analysis of Stock Trends" by Edwards and Magee and was hooked. From 1985-1987 he made astonishing gains in the stock market; and then stocks collapsed in 1987. Since then he has been attempting to 'solve the stock market', with many failures and some successes. The system he developed, called CGTS, Clark's Gate Timining System, is algorithm-based. What this fancy word means is that he proposes a series of necessary steps based on technical analysis propositions, which, when met, trigger trading signals. His four main trading systems are up a combined 31% for 2015. From his website: INVESTMENT PHILOSOPHY Now that QE is supposedly ending, markets are already becoming more tradable, with opportunities to make money on both long and short trades at the same time. QE tended to make all boats rise, except precious metals. This made it more difficult to play the short side of the markets. Now, both sides seem to be more accessible to successful trades. This will also be more of a challenge for investors. The FED will have to eventually abandon the markets to their own destinies, and stop spending trillions to protect investors AND corporations from their mistakes. As this begins to happen (I am not sure it has happened yet), informed advice will become even more necessary for investors. Rules of Investment Rule #1: Never go against the trend. The majority is often wrong; but the minority is often wrong also. The sticky issue with this advice is at transition points, at which a Bull Market turns into a Bear Market or vice-versa. Big Money often anticipates and/or causes this transition. So pay attention to what Big Money is really doing, not what they say they are doing. Rule #2: You don't need a broker who makes his living off of your money. Most brokerage firms buy a position in a stock quietly and slowly. When the stock has appreciated significantly they add the stock to their buy recommendations. Then they begin selling their position while they are encouraging their clients to buy the stock. Most firms never issue sell recommendations. If they do, beware: they are probably trying to buy your stock after a huge sell-off. Rule #3: Watch your own emotions because they are often signaling something. When fear turns to greed and visions of unlimited wealth, we are probably near a top in a trade and we should get ready to sell. When hope and denial turn to fear and visions of an unlimited loss, we are probably approaching a bottom in a trade. (See Rule #1 however.) Rule #4: Trade with a system to complement your gut reactions. Follow the system no matter what, even if it means taking a loss. Don't get lazy with your money and sink into denial. Use a system to help you refrain from 'playing a hunch'. Rule #5: HEDGE YOUR PORTFOLIO AGAINST LOSSES. How does one do this? By having a balanced portfolio of long and short positions. But have a system that signals both long and short positions, and keep your portfolio balanced around 50% long and 50% short. This may seem to contradict Rule #1. It does not. When something is in a long trend, something else is in a short trend. Find what is long and what is short. If stocks are long, gold or oil may be short. Use ETFs and options to help establish this portfolio balance. Our system gives trading signals every day for both long and short positions. More information on CGTS is available at: http://home.mindspring.com/~mclark7/CGTS142.htm His fine arts portfolio can be found at the following address: http://www.hoalantrangallery.com/MJC2.htm His writing portfolio can be found at: http://www.hoalantrangallery.com/MJCwriting.htm Those interested in his book "Turn Out the Lights", a description of the metaphysical causes of the 2008 financial meltdown, can access the draft at: http://www.hoalantrangallery.com/Turnoutlights.htm Michael Clark has retired after working 30 years in academia, relocated to Hanoi, Vietnam for six years, and has returned to America in 2014.
CGTS: THE NEW SCIENCE OF INVESTING

Summary
C3 TRADE SYSTEM: sell SOL gain of 471%.
C3 TRADE SYSTEM: sell RIOT gain of 613%.
CGTS Algo Trading System

CGTS FRIDAY: STOCKS CONTINUE UPWARD MARCH
Feb. 06, 2021 10:39 PM ETASLE, CHKP...
Summary
C3 TRADE SYSTEM: sell SOL gain of 471%.
C3 TRADE SYSTEM: sell RIOT gain of 613%.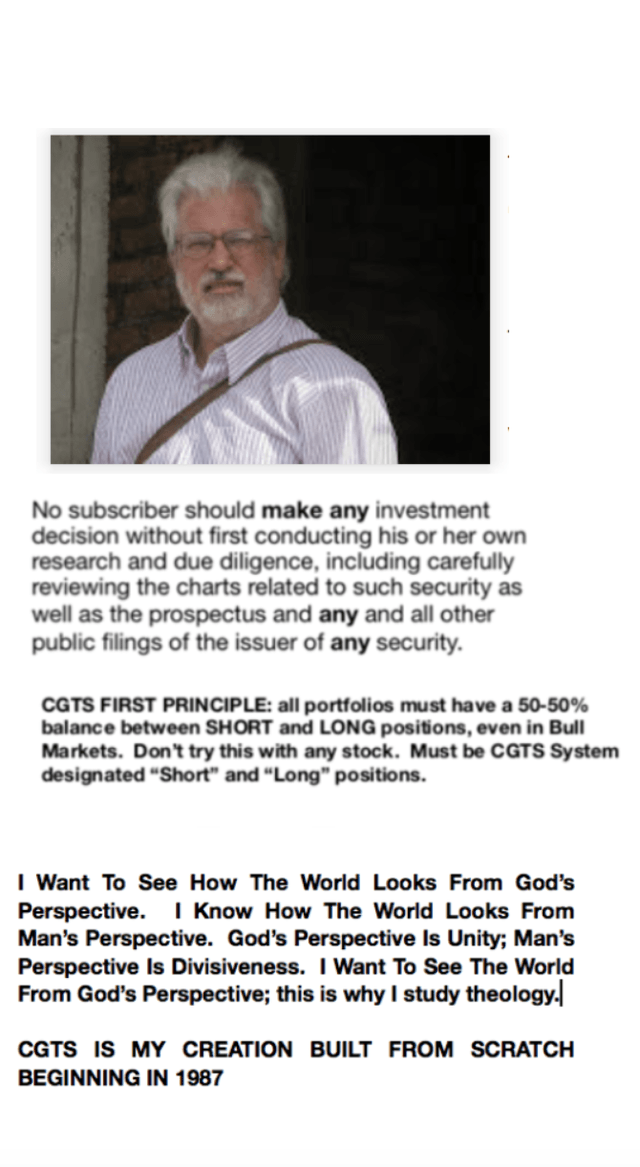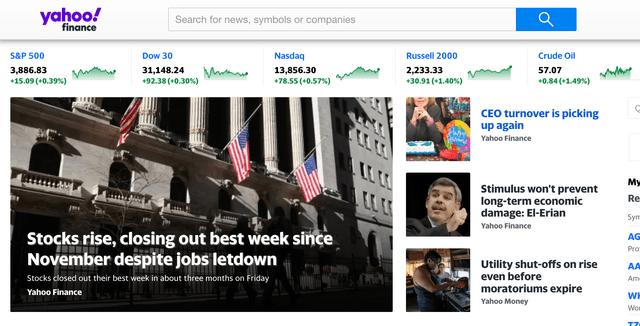 Impressive gains for the indexes. Unrelenting ascent.
Our closely-watched stocks moved mostly sideways today.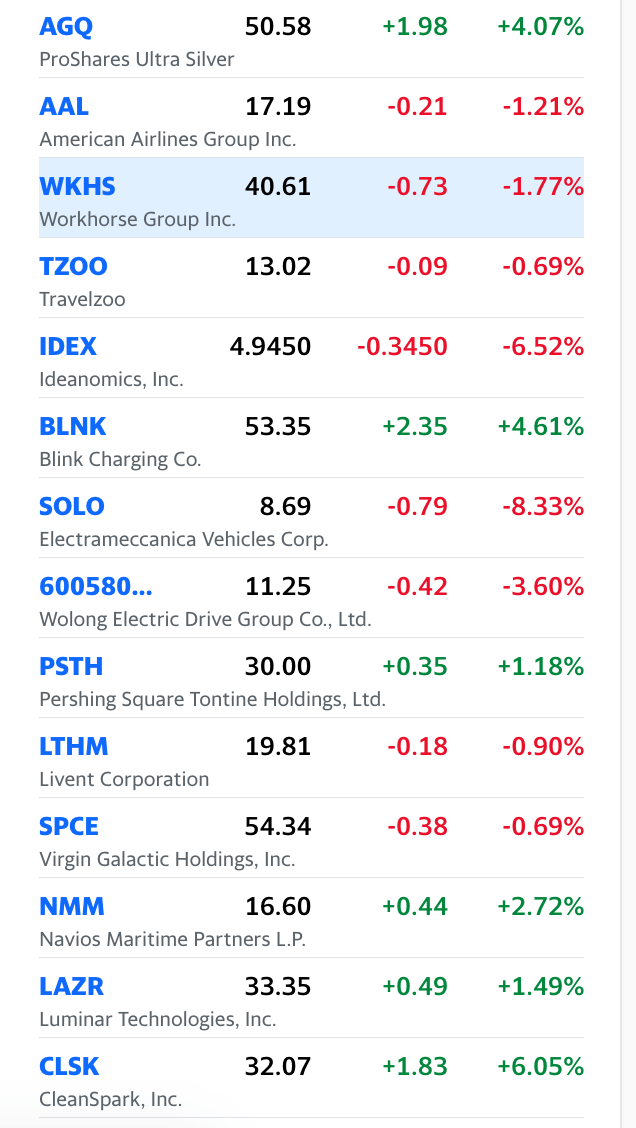 I guess this is a good excuse to look at some charts here.
A month ago (or so) I warned readers that the name HALL had been appearing to me in many places, popping into my consciousness unexpectedly. That was what happened to me when I first started to invest, almost always with great gains. I read into this a mystical source "speaking to me".
I ran charts of HALL, Hallmark Financial, off an on as it languished, with a WARNING: "DON'T MOVE ON THIS ONE UNTIL C3=1." Guess what?
CGTS WEDNESDAY: HAPPY NEW YEAR. IT HAS TO BE BETTER THAN THE LAST YEAR, RIGHT?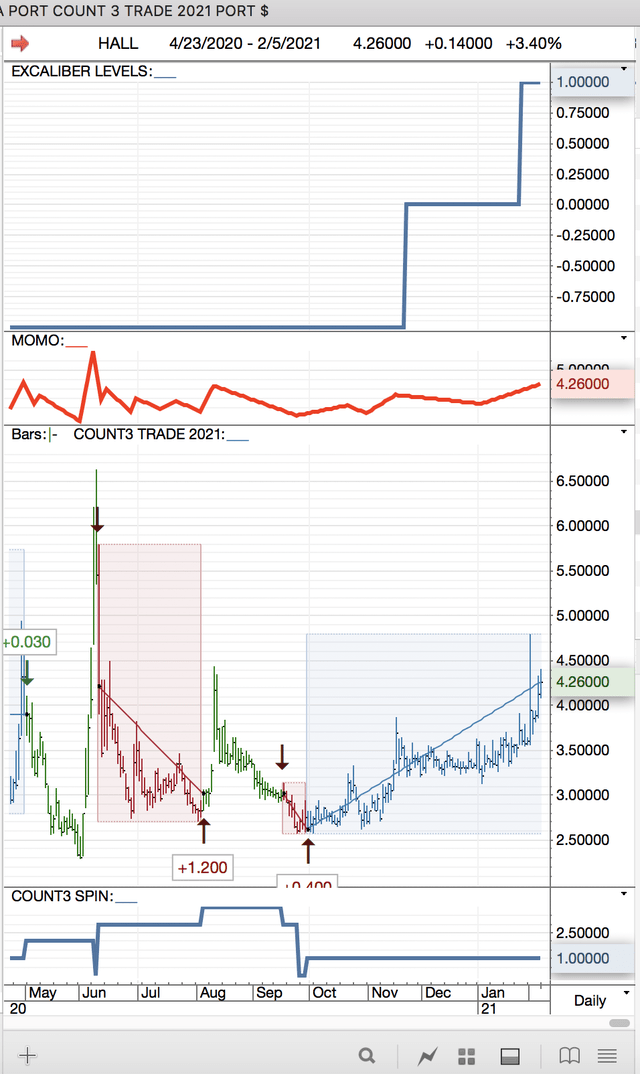 I searched the internet for ANY fundamental support for this trade and found none. SA had a review of HALL. It was undervalued, A+. But I NEVER buy just on VALUE.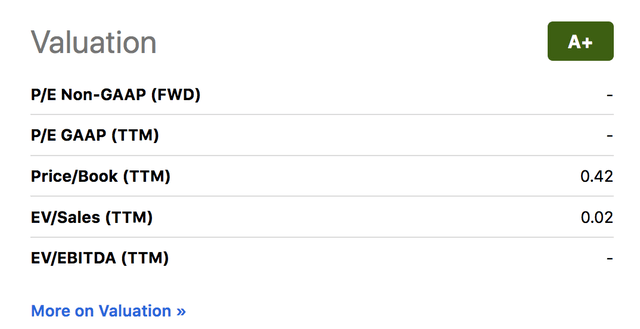 MOMENTUM, C-. Of course it does not have MOMO yet. MOMO comes later.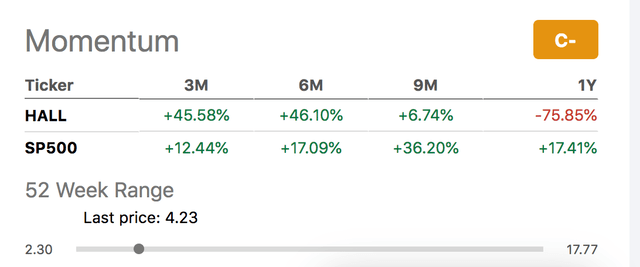 GROWTH? B+. Revenue looked ok.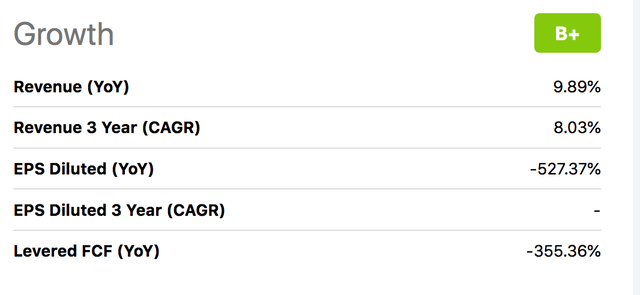 PROFITABILITY? F.
Umm. Is this a good bet?
Options short-term only. We can buy JULY 2.5 Call options for 2.1 (?). With HALL trading at 4.26 these call options are pretty deeply in the money (4.26 minus 1.5 = 1.76 & 2.1 minus 1.76 = these options would cost only .34/option). Is my math correct? That is pretty cheap.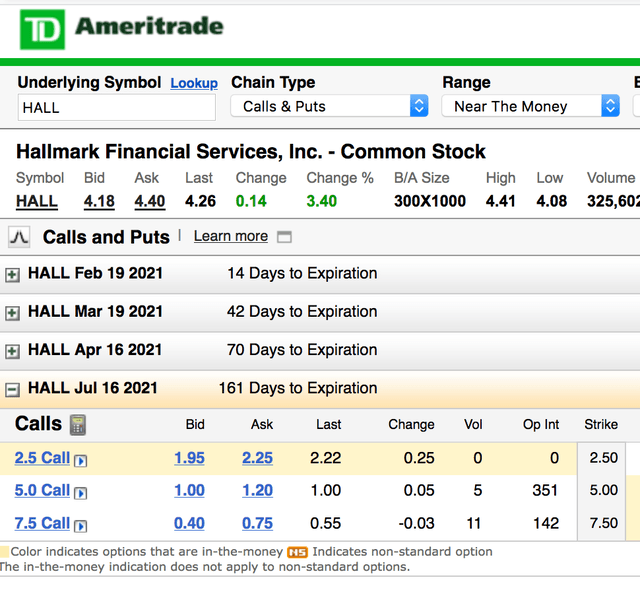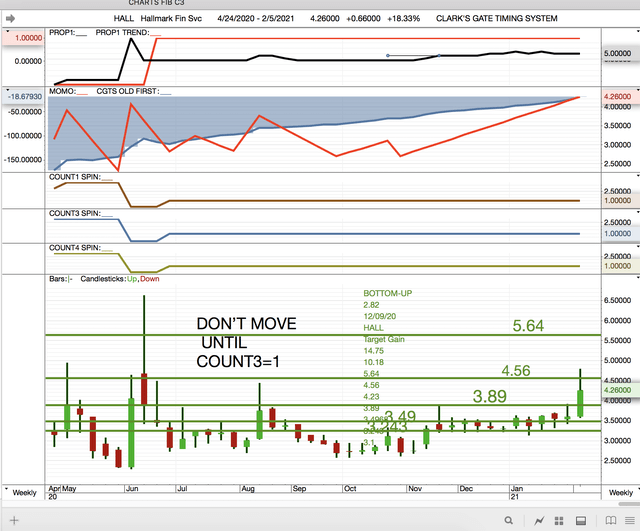 MOMO has made a HIGHER HIGH and C1=1, C3=1 and C4=1. Today, HALL broke 4.56 RESISTANCE (long tail up) but pulled back toward 3.89 SUPPORT.
MOMENTUM IS NOW UP.
Other pictures: QS. We want to buy it at (around) 31. Still trending down.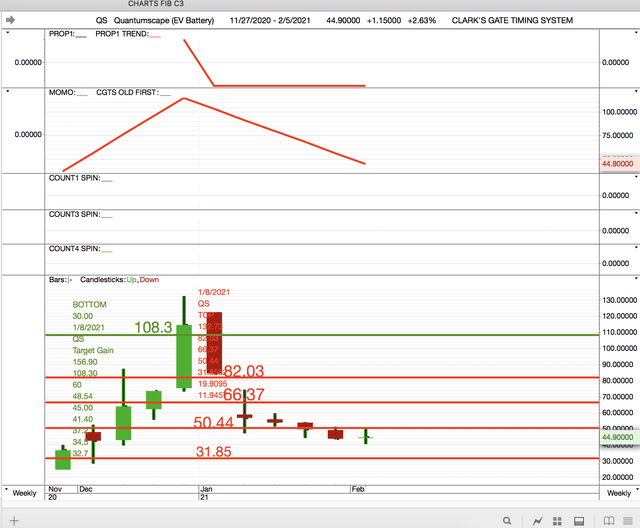 MULLING: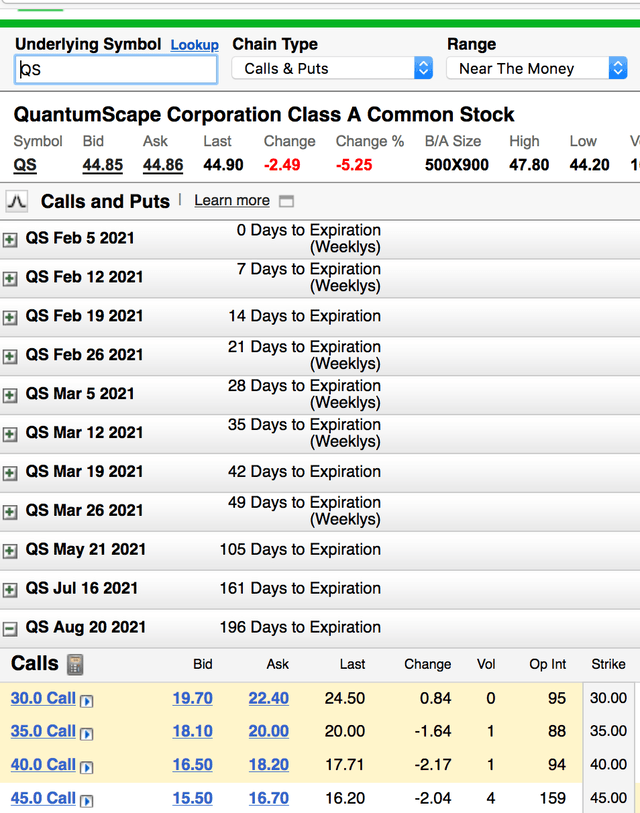 PSTH, PERSHING SQUARE SPAC. Is Bill Ackman's group really going to buy a huge stake in BLOOMBERG TV? Only Bill Ackman knows for sure.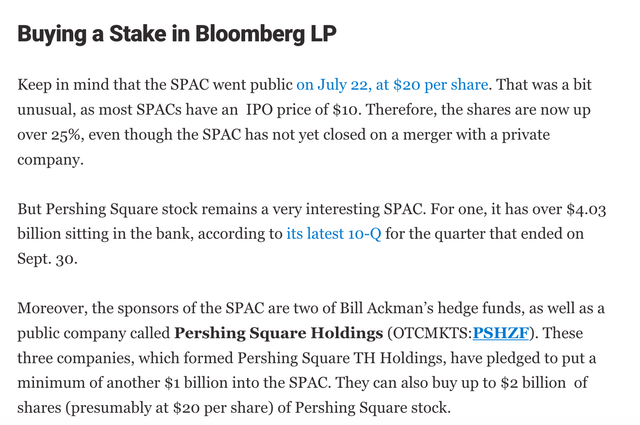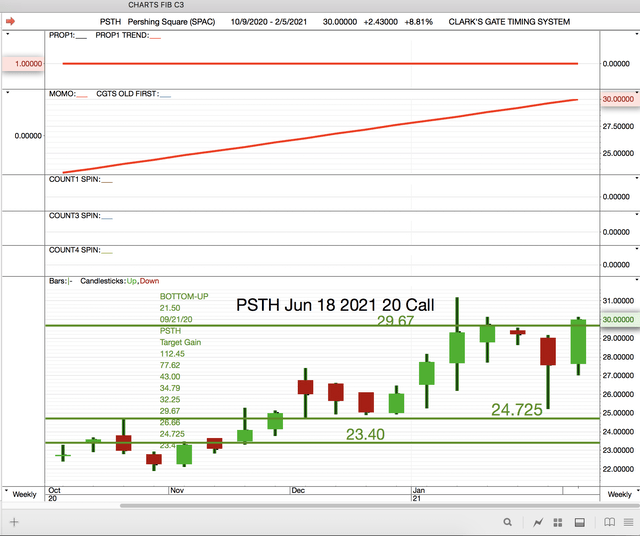 PLUG has been one of the best stocks this year. It is not done. Resting at/near SUPPORT-52.24 it is poised to make a next assault on 75.68. See how C1=2 telegraph's a sideways resting move.
MOMO, red, got bent backward today. We like UNITY at 113 more than at 140. What made U break down; read below.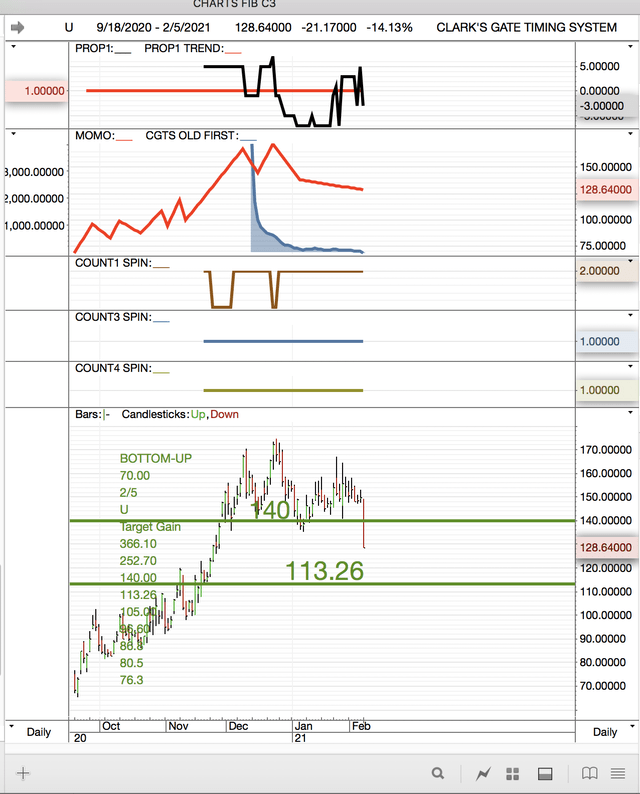 Is it too expensive already? Maybe. We like to get stocks at the beginning of their MOMO-moves.
We like U, UNITY SOFTWARE, but it seems to have hit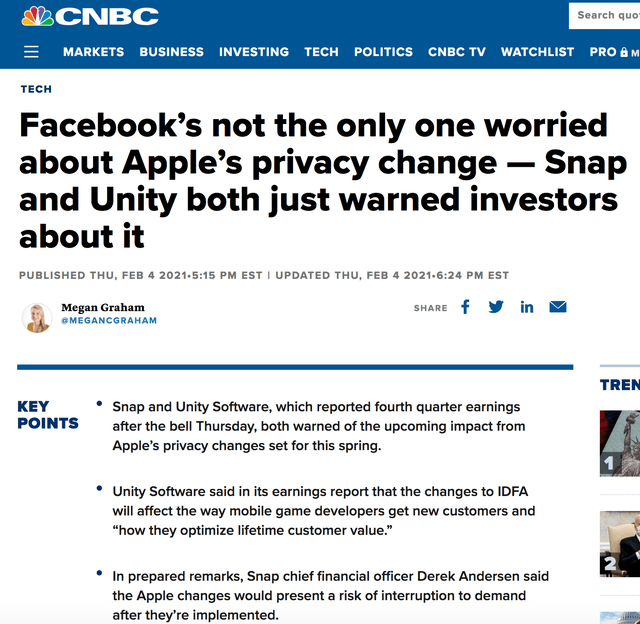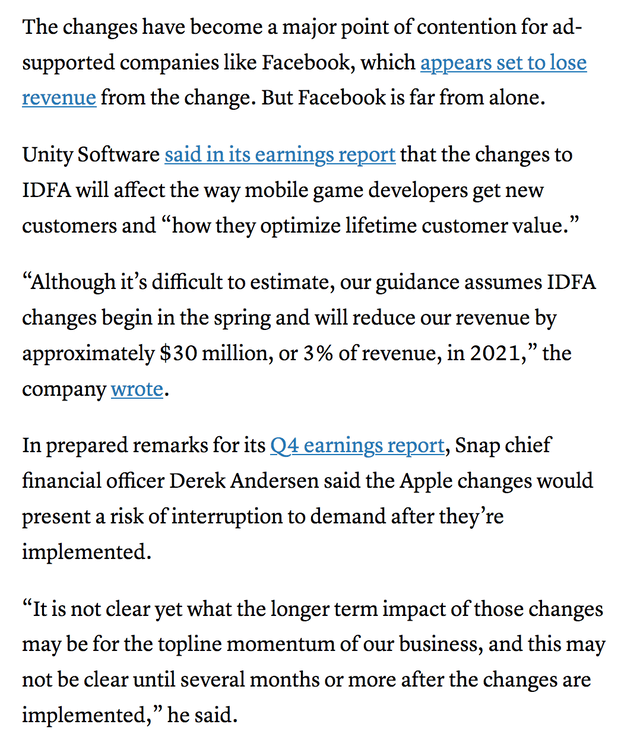 I have taken a bit of grief over the years from my investment in BLNK and in WKHS and in SOLO. BLNK is going higher, look at MOMO tracking higher. 43.78 is support; 78.99 is the TARGET. Do you believe this?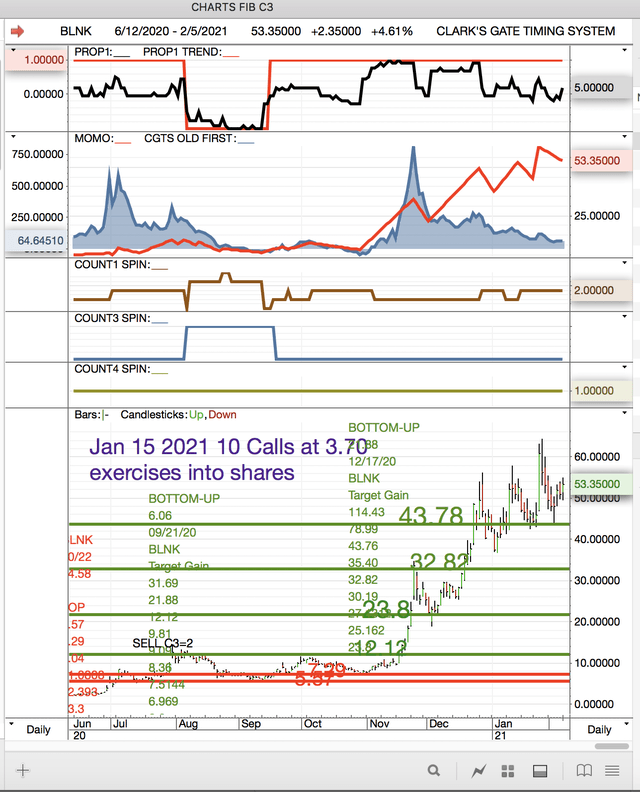 SOLO. Look how MOMO has bottomed in a sort of labored way. 12.76 and then 23.03.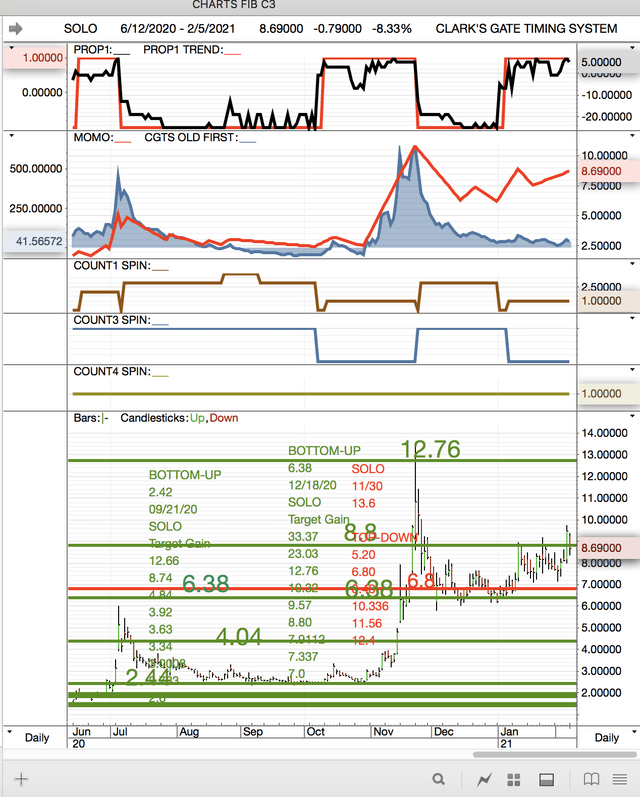 We almost sold CLSK last week. We hesitated. MOMO was so long-term bullish we did not dare. Remember, MOMO needs to be making LOWER LOWS and LOWER HIGHS to scream TRADING TOP. C1 is still negative, as is PROP1 and PROP1 TREND; as is C3 (C3=2 is almost always negative). But C4=1. Look how MOMO (red) has bottomed ahead of all the other indicators, except for the price. Next stop, 37.71.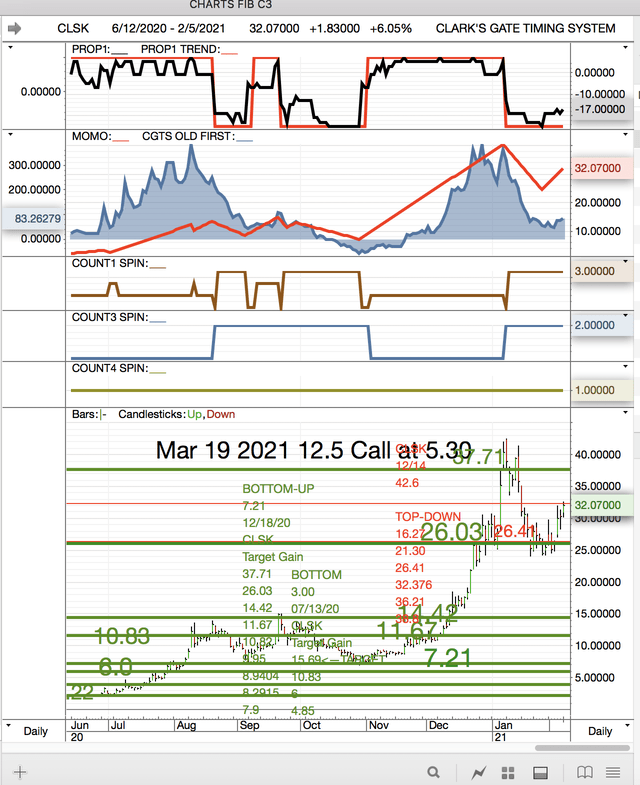 FUBO. I like it. Do I buy it? Call options are expensive.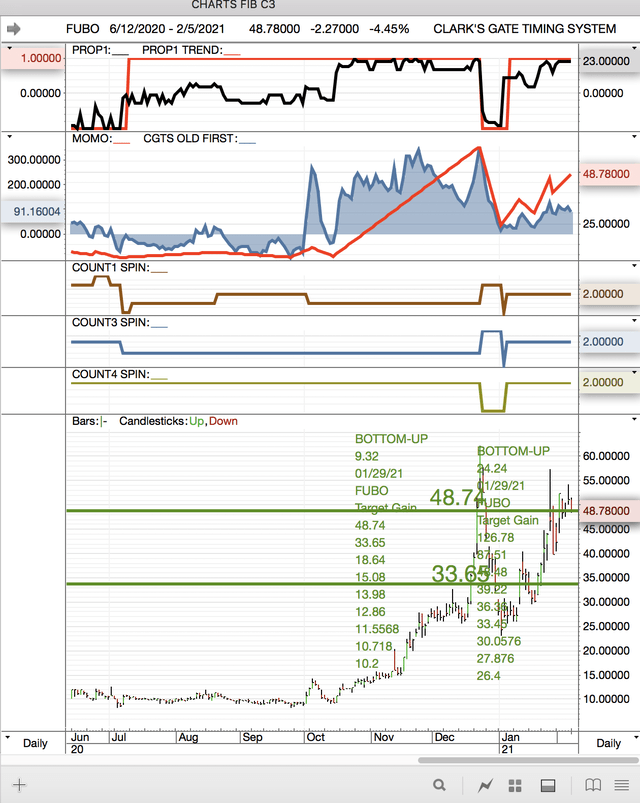 LTHM. The price seems to have bottomed; MOMO has not bottomed; C1=2. It needs a MOMO bottom here to make it a TRADING BOTTOM. But it seems to be hugging 20.32 RESISTANCE and not falling further to SUPPORT, which is a BULLISH SIGN.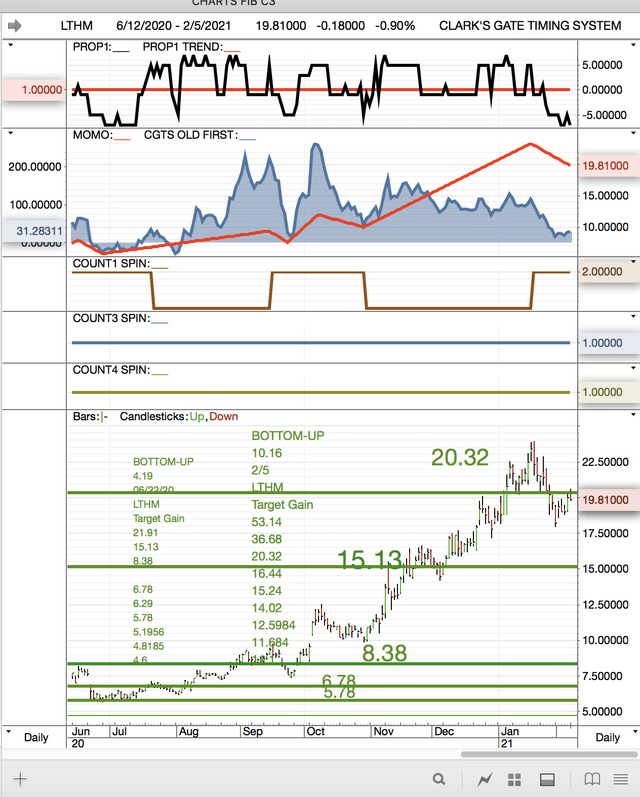 LAZR. C3=2. Usually we run the other direction when this happens. Top pane, red, PROP1 TREND collapsed and then rose right back up, indicating underlying strength. It is caught between 45 and 25 with MOMO (red, second pane down, still positive.)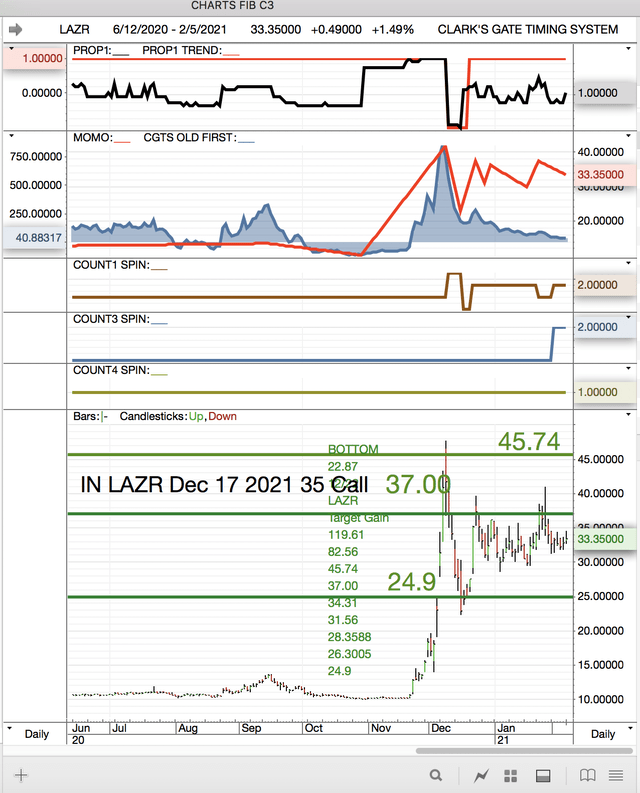 PLTR, PALANTIR. MOMO still making HIGHER HIGHS. Price ssems to have bottomed, even though MOMO down and C1=2. C3 and C4 are BUYS. How expensive are these calls?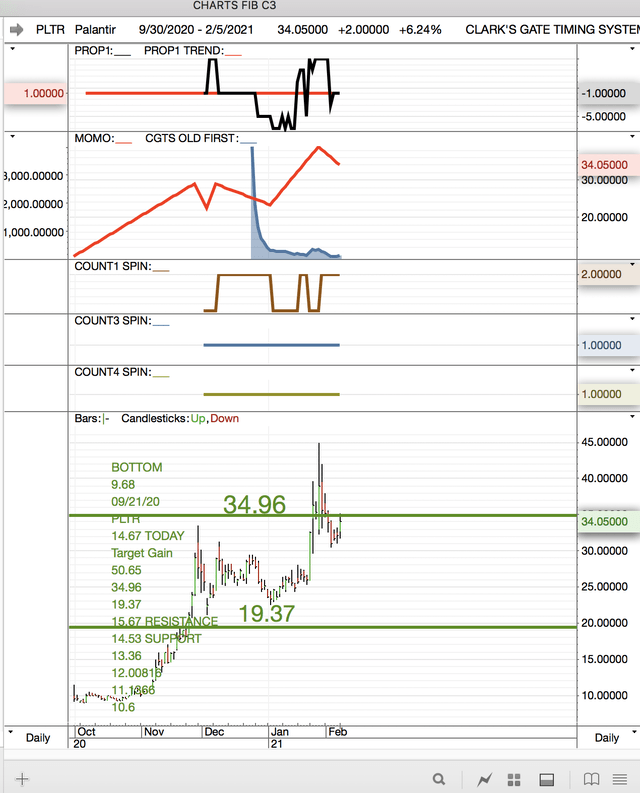 Not so bad. 10. Next stop for PLTR is 51; so 10 is not so bad. IF this is the bottom of the move, no more downside here.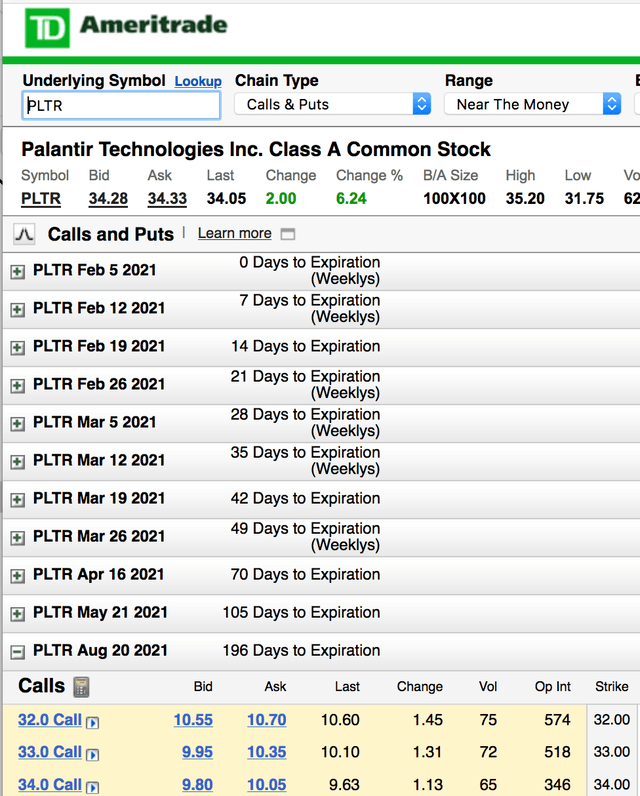 EMAN. 4.22 next stop. MOMO bottom with C1=2. Remember our system that BUYS MOMO>0 and C1=2 and sells MOMO<0 and C1=1. We are not sure about this tweeking of the system. But it is a BUY here is that system.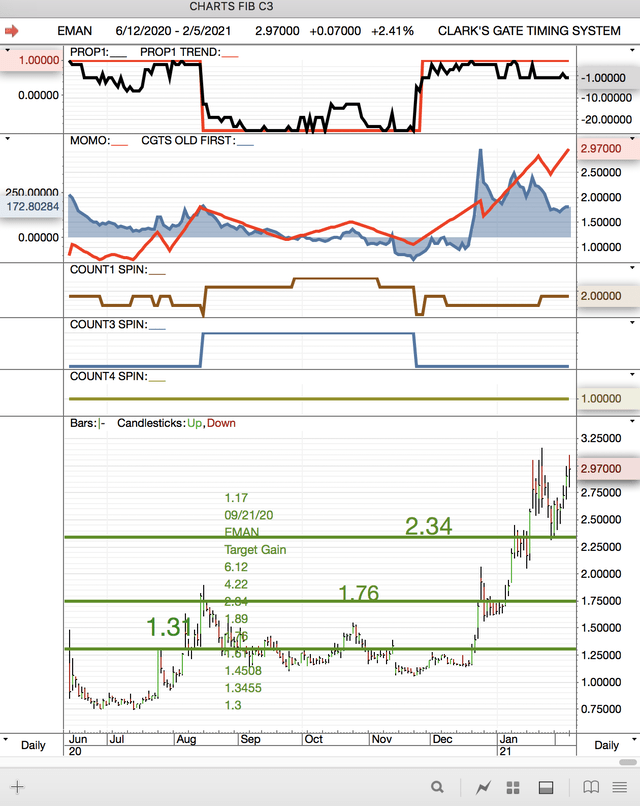 EMAN has only good momentum in the SA assessment: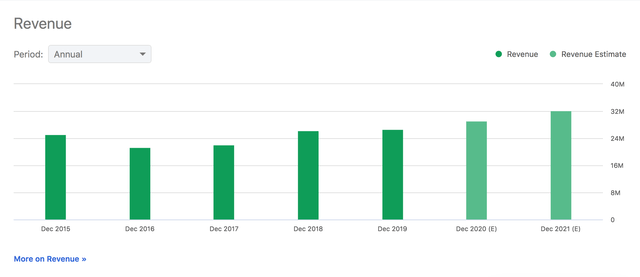 MOMENTUM A+; GROWTH C; PROFITABILITY D-; VALUATION C+.
C3 TRADE SYSTEM
One of our best systems is C3 TRADE. Up 153.4% since 9/18/2020.

A couple SELLS in that system today. I want to report this system every day from now on.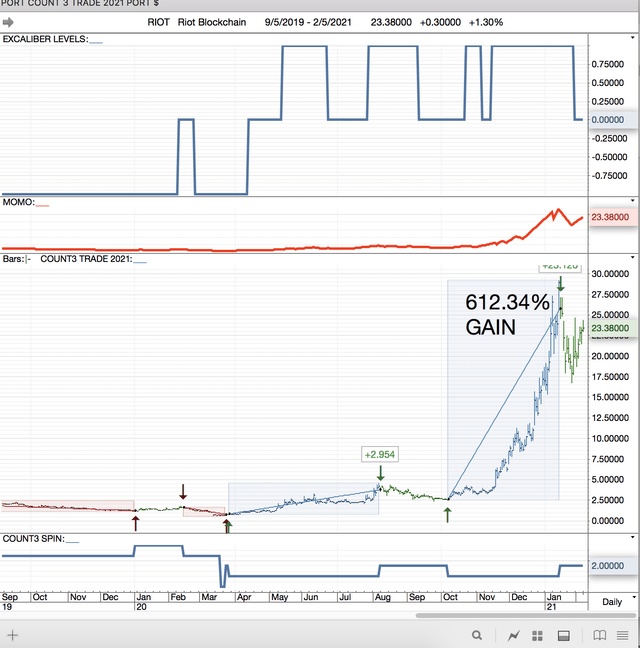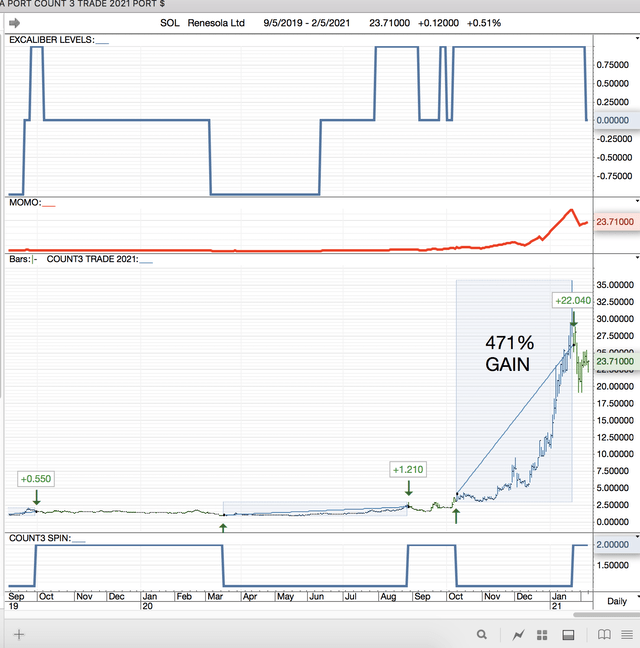 New C3 TRADE SYSTEM Signals today:
SHORT
VIX SHORT.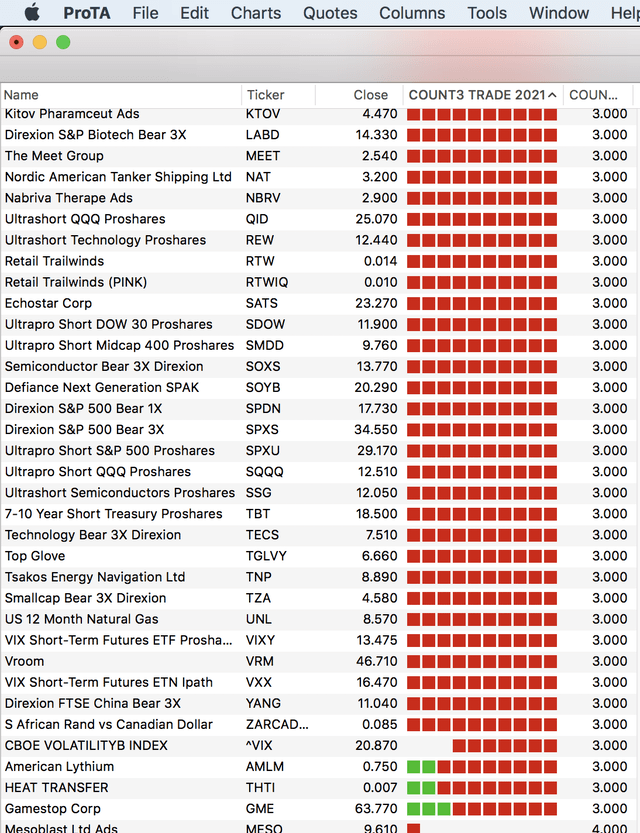 LONG.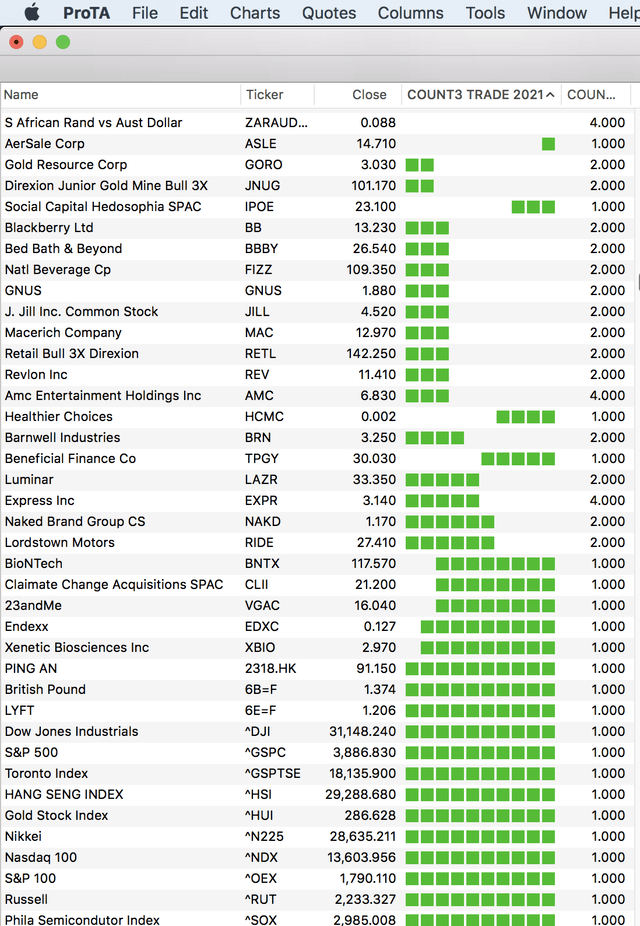 Some SPACS and some newbies in this group, many without much trading data.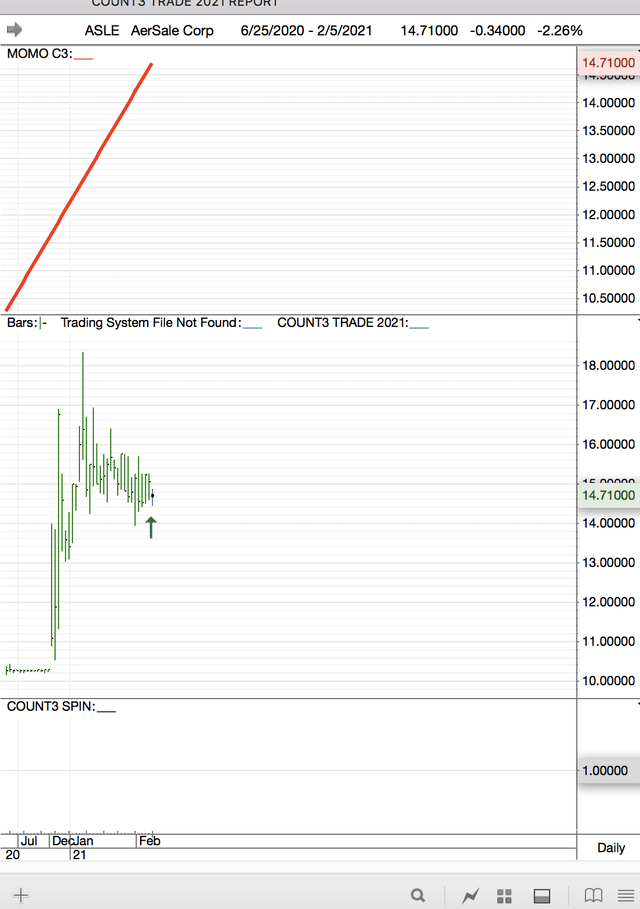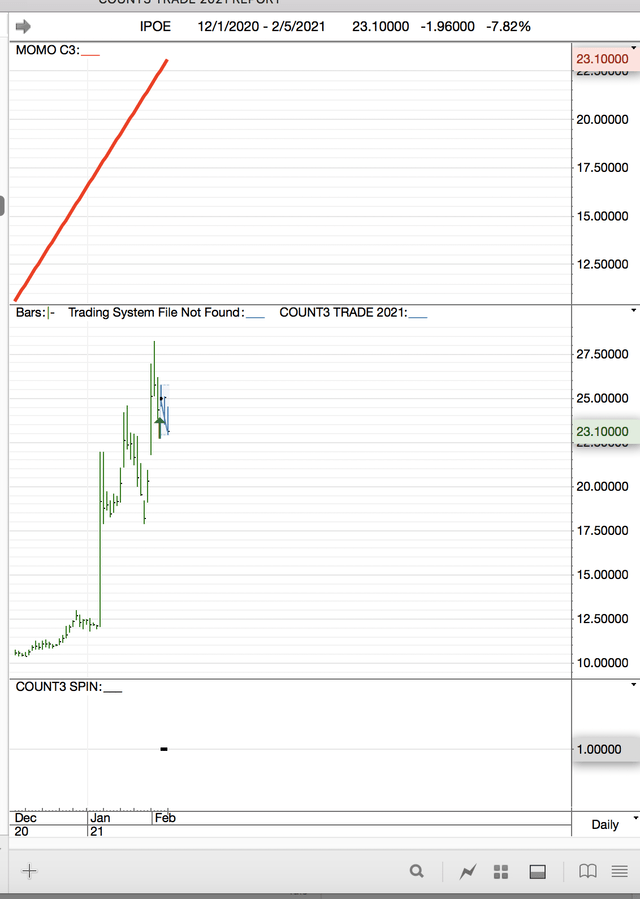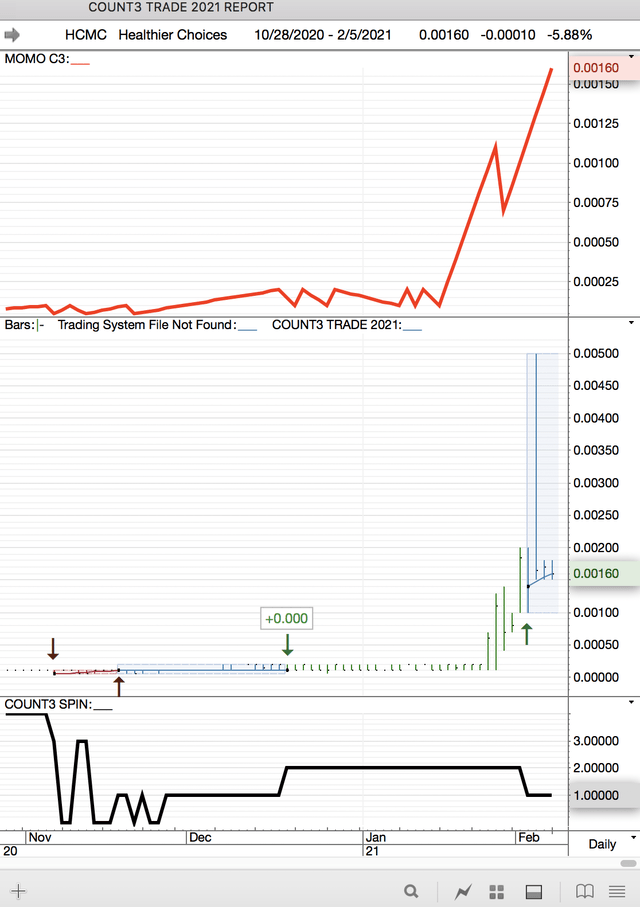 A bit later for HCMC perhaps.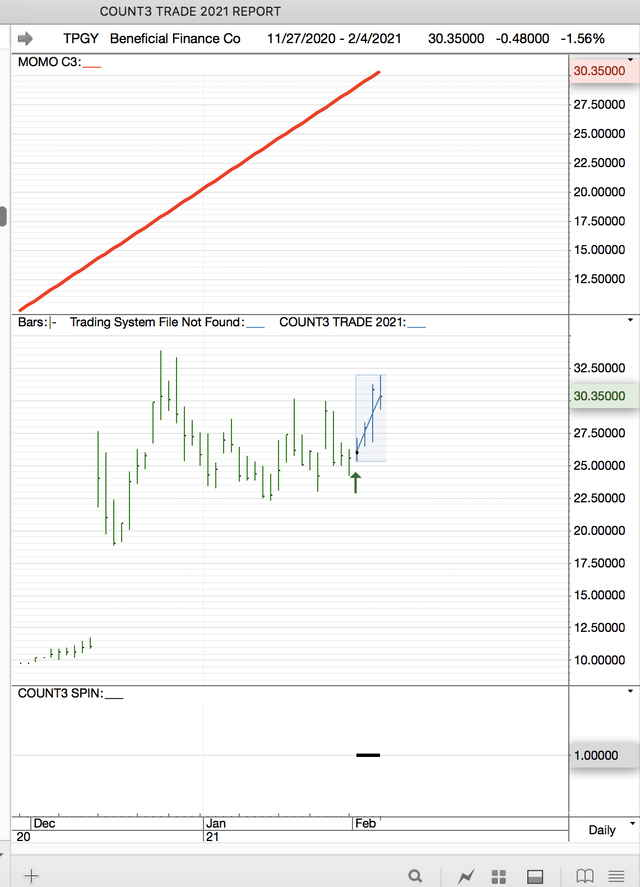 Branson's new Acquisitions vehicle.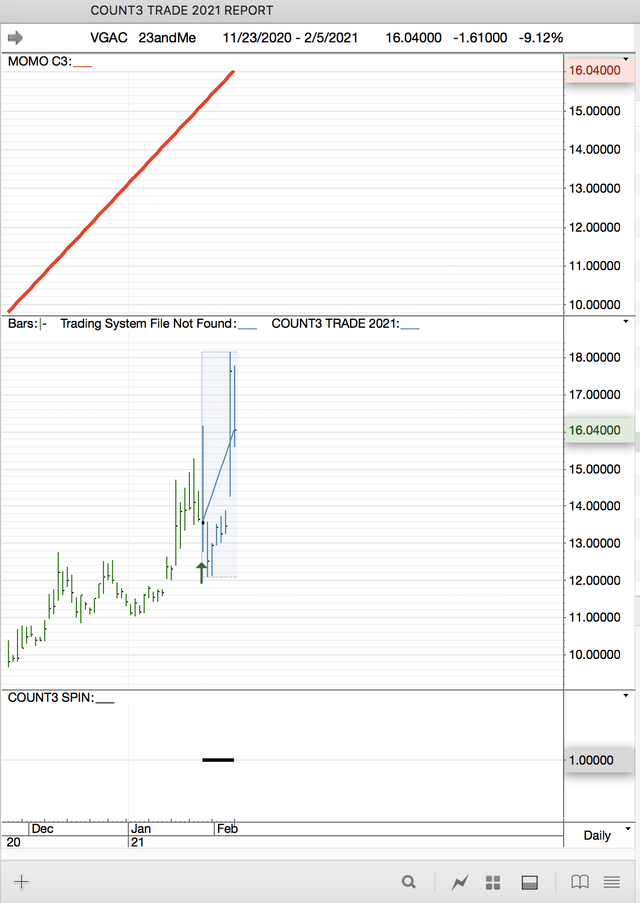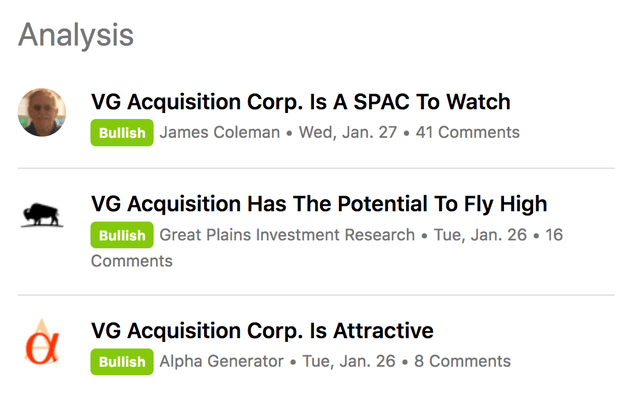 How can we not (be interested)? We got into SPCE in a similar way.
OLBOY 100 TRADE. Sell TQQQ, GAIN OF 66.49%.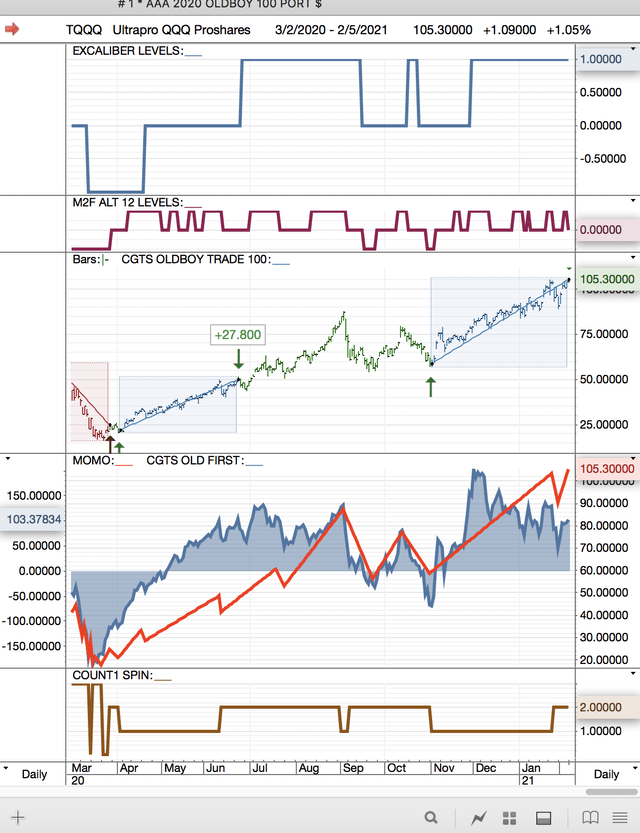 C1 System is also very successful. We want to keep our eye here too. In the past, the COUNT SYSTEMS were not active enough for a daily newsletter (we believed). But their performance has been excellent nonetheless. We owe it to our subscribers to be here effecively also.

COUNT1 Report.
SHORT.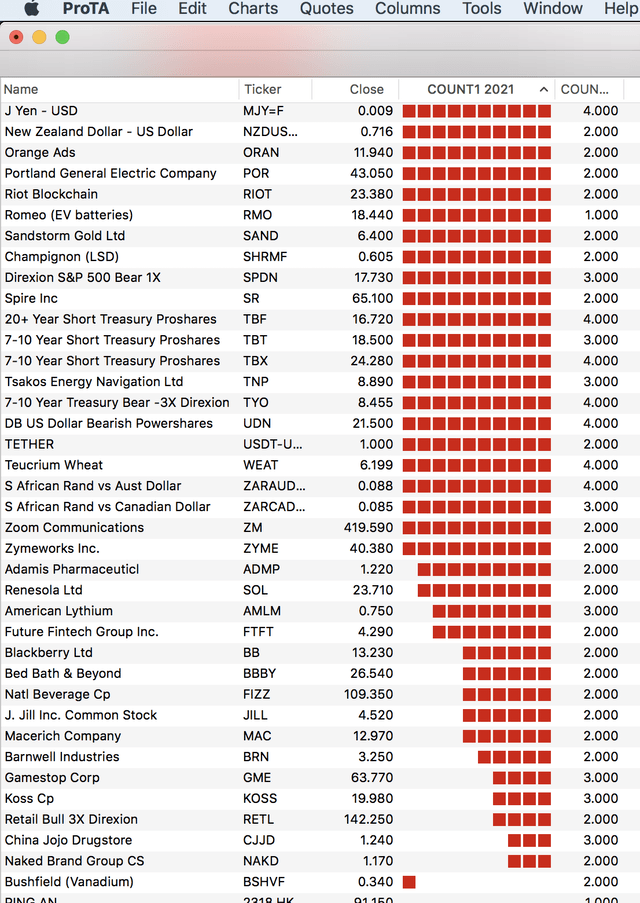 Look at all these recent SHORTSELL signals, almost all ae REDDIT stocks. Ok; it does not take a genius to understand that these are SHORTS here. But the system DOES tell you.
It has been hard to make SHORTS work out in this market.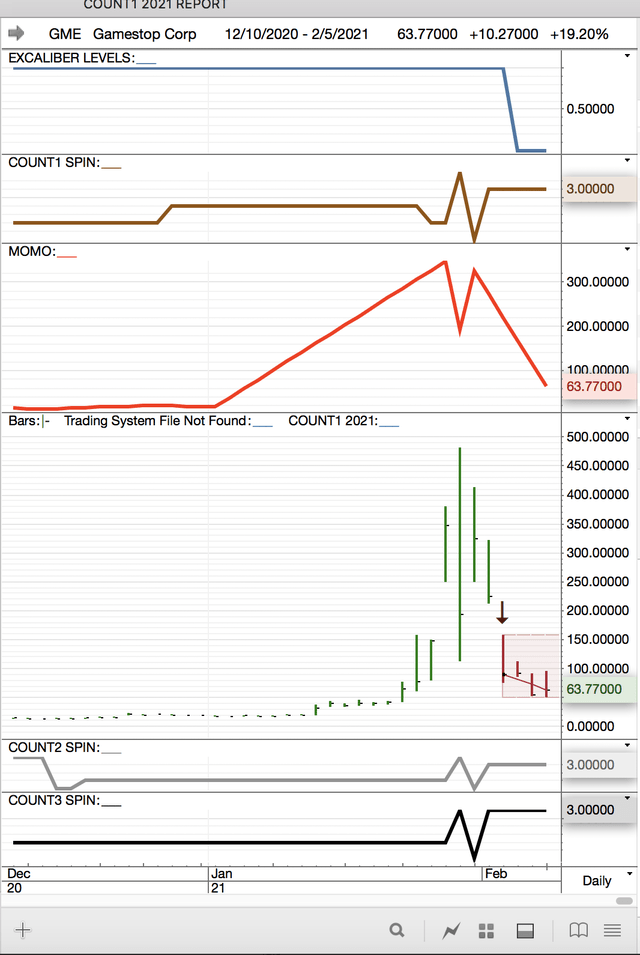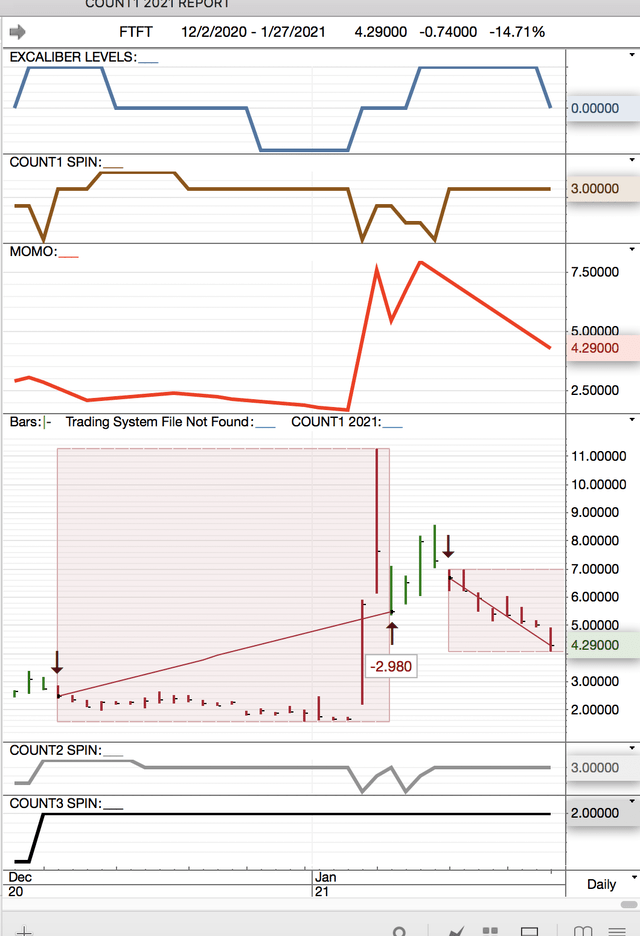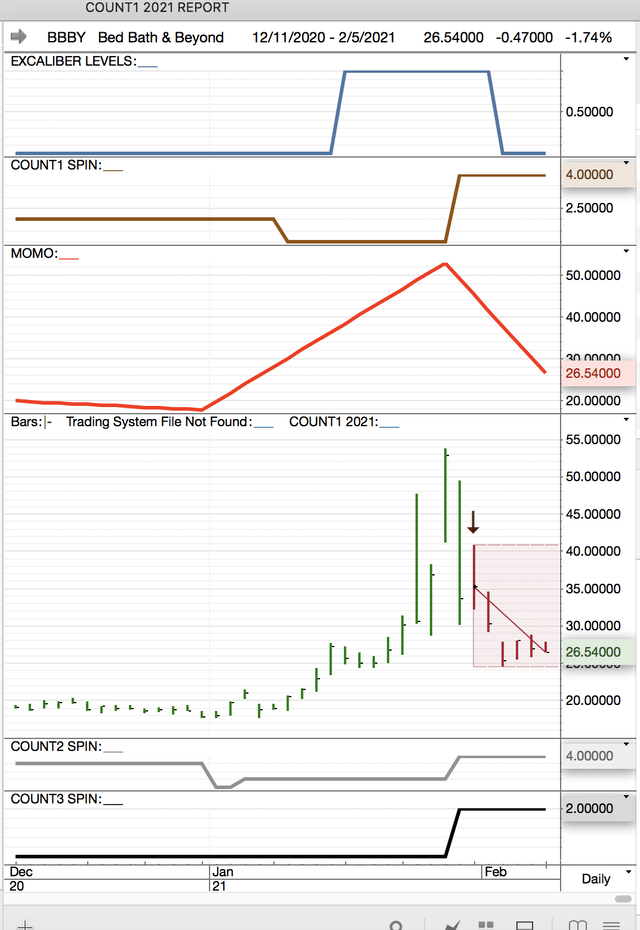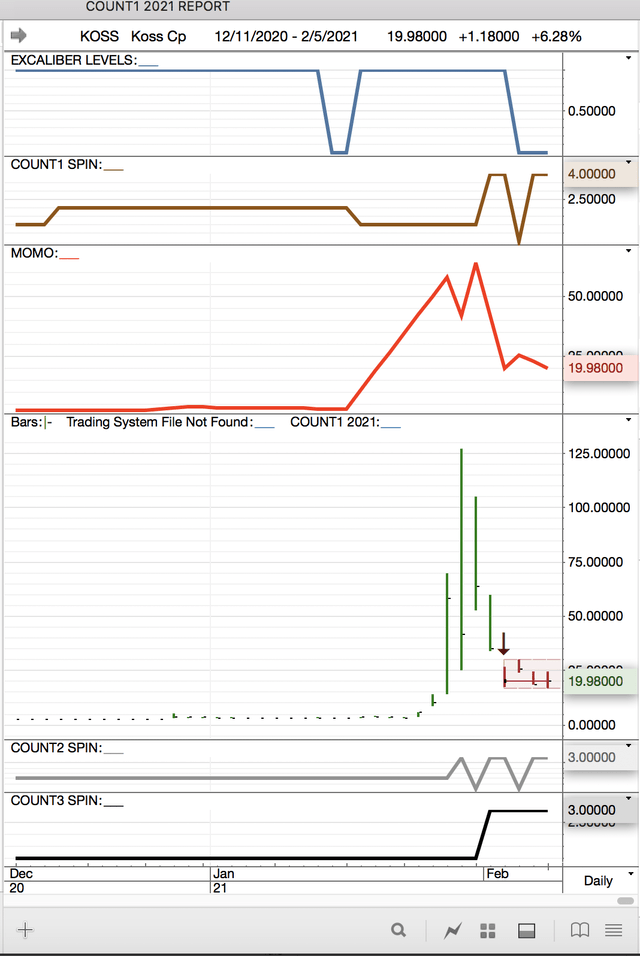 LONGS.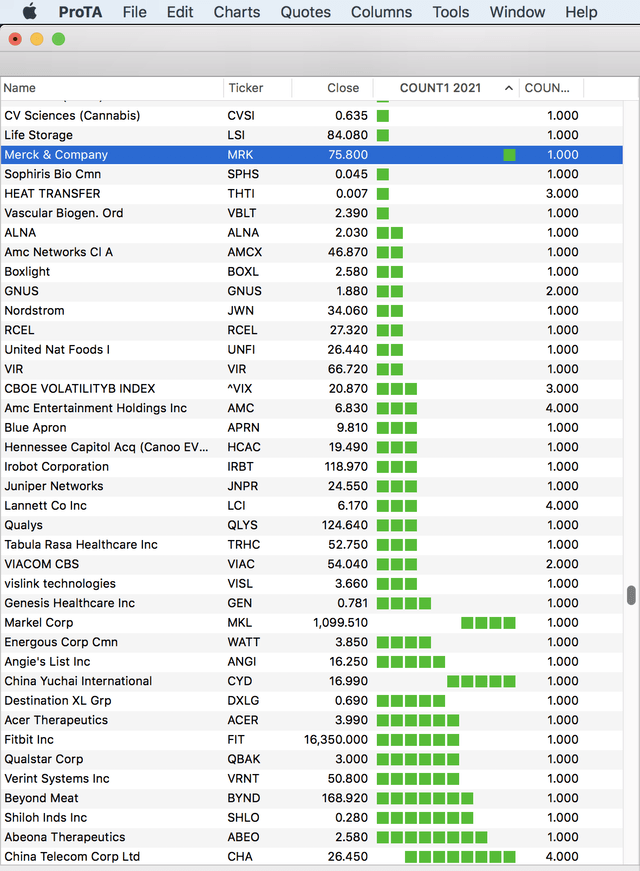 Merck, Merkel, Yuchai, CHA. CHA CHA CHA.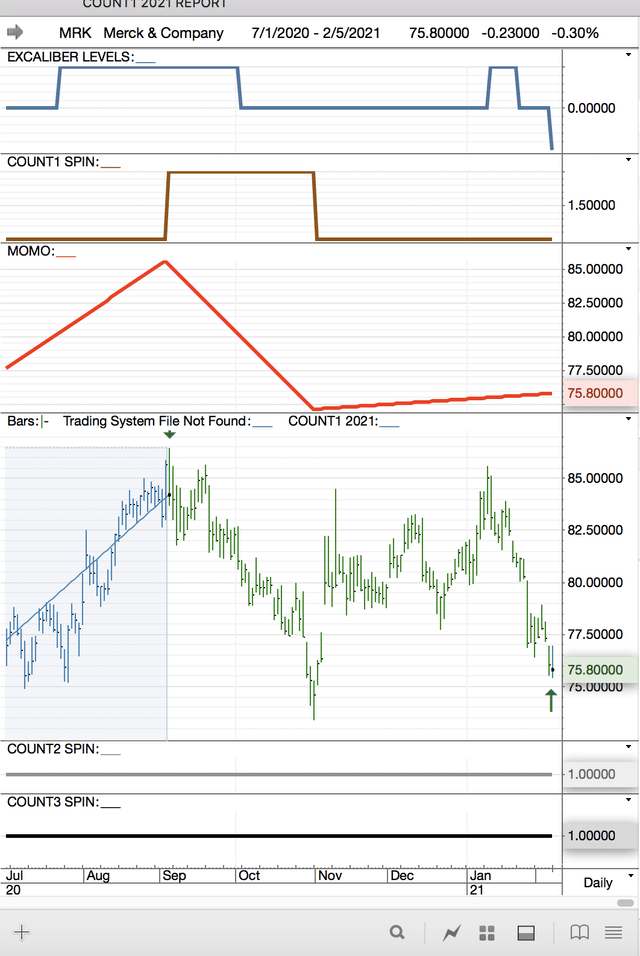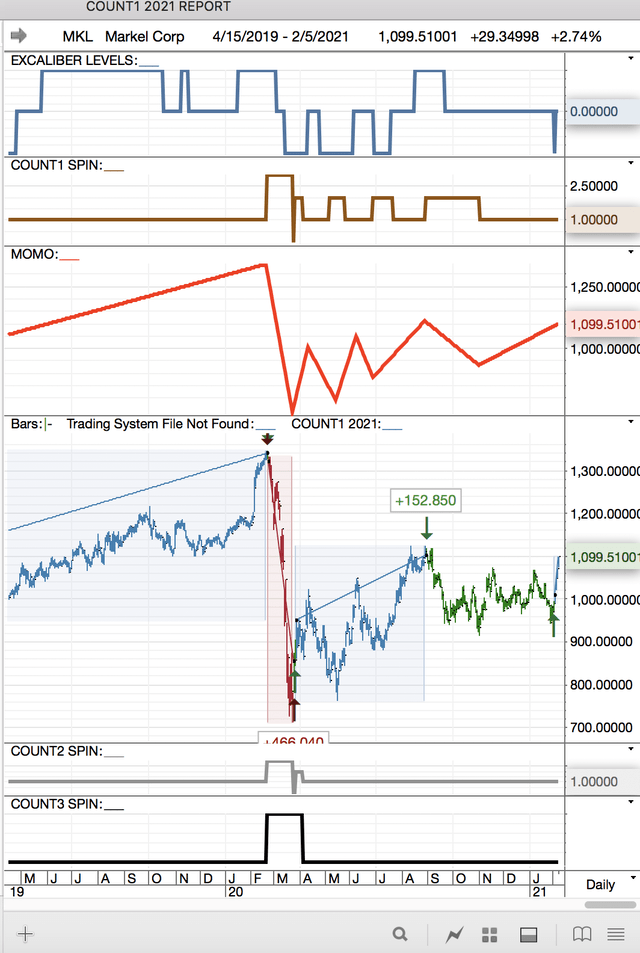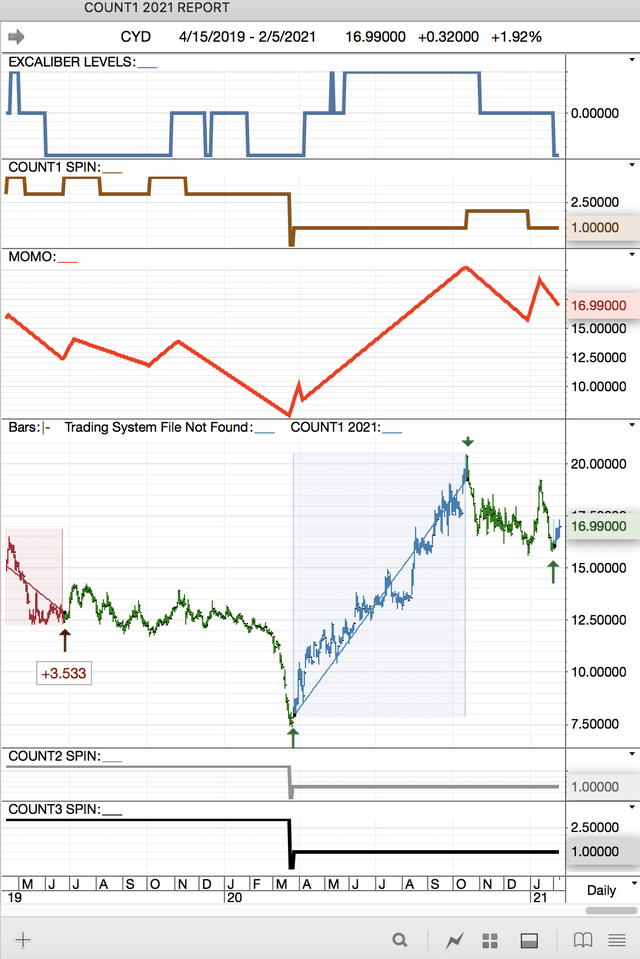 OLDBOY, one of each, one new SHORT, one new LONG.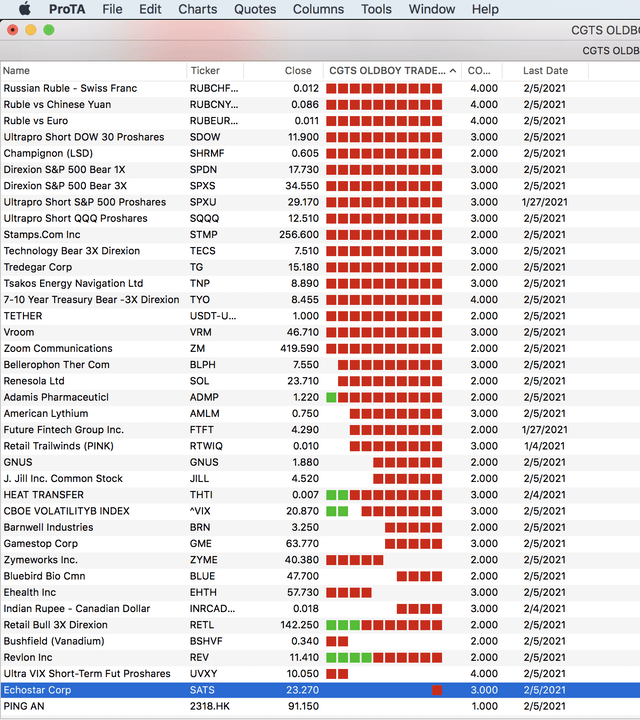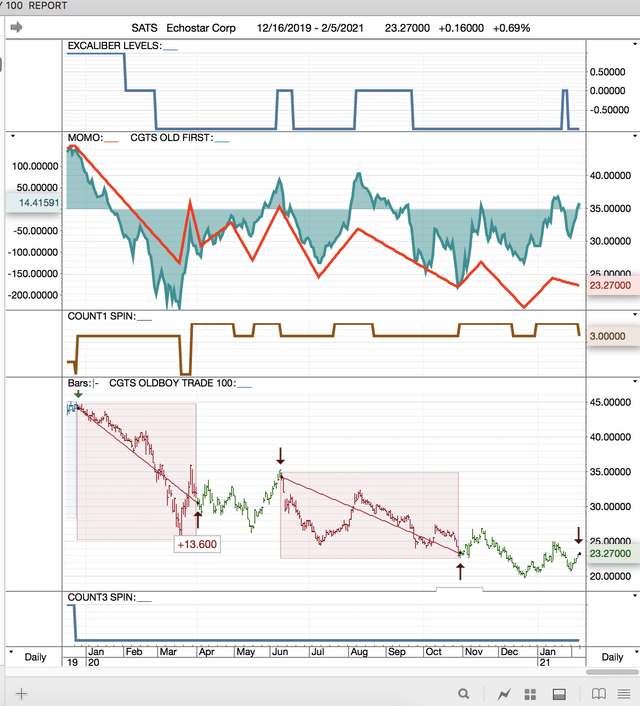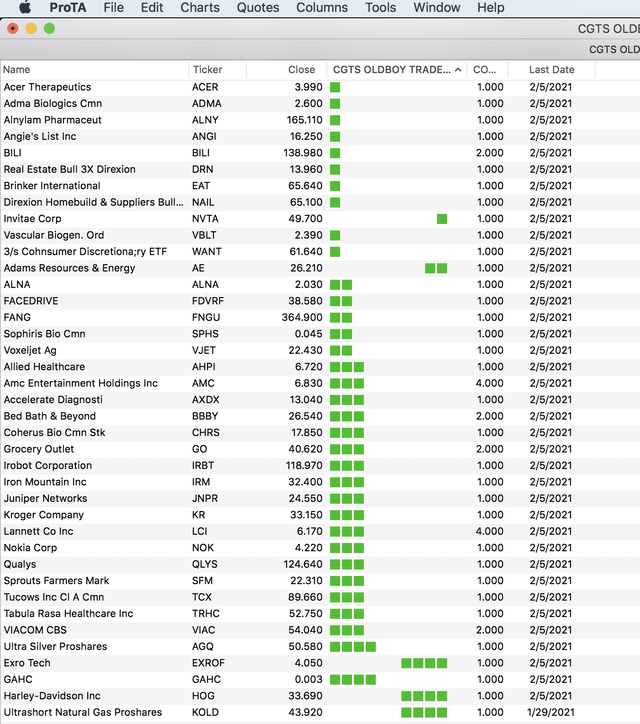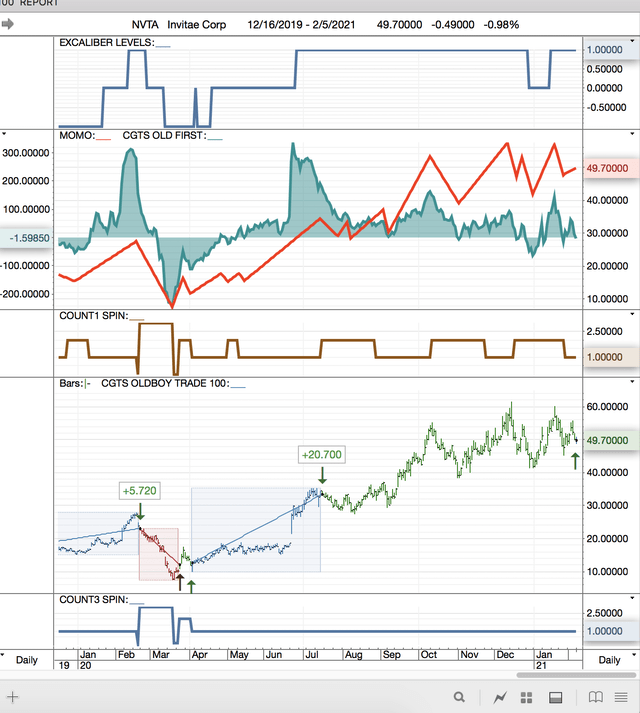 OLDBOY_100_PORTFOLIO_2_5_21.xlsx
FISHNET System. We closed a few LONG positions today, all winners, all rather small gains.

NEW SHORTS, again a list of REDDIT refugees.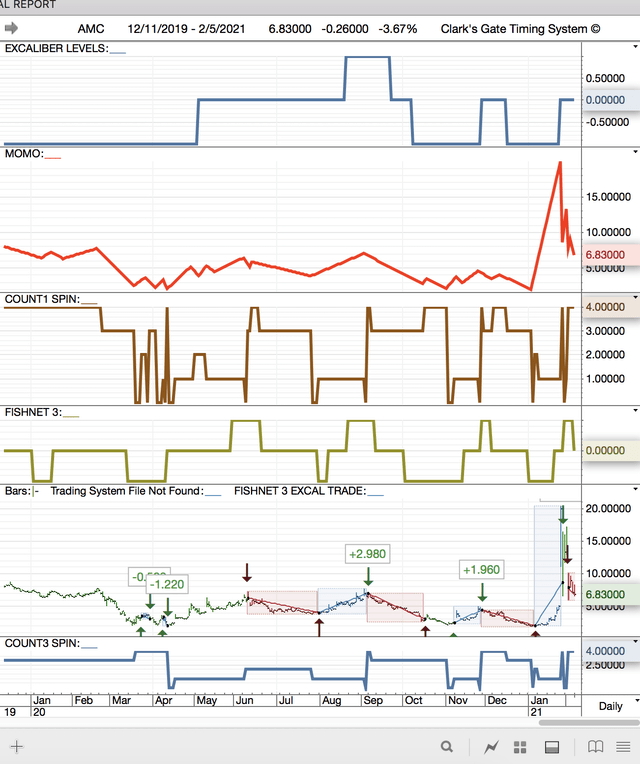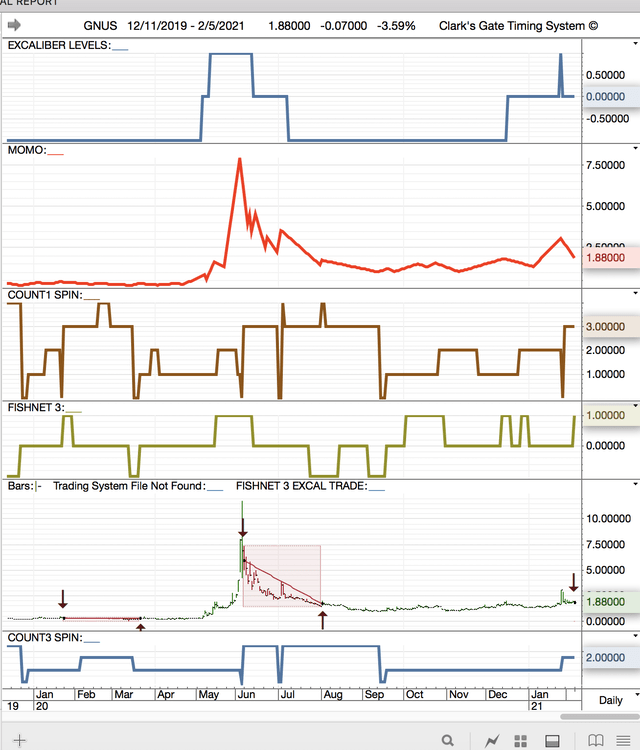 RKT I would avoid. C3=1, LONG.
We get a new BUYING WAVE from FISHNET today.
LONGS. MT; ARNC; EPAY; CHKP; HMN; LSI; LITE; 2318.HK; SOLVY; SNDX.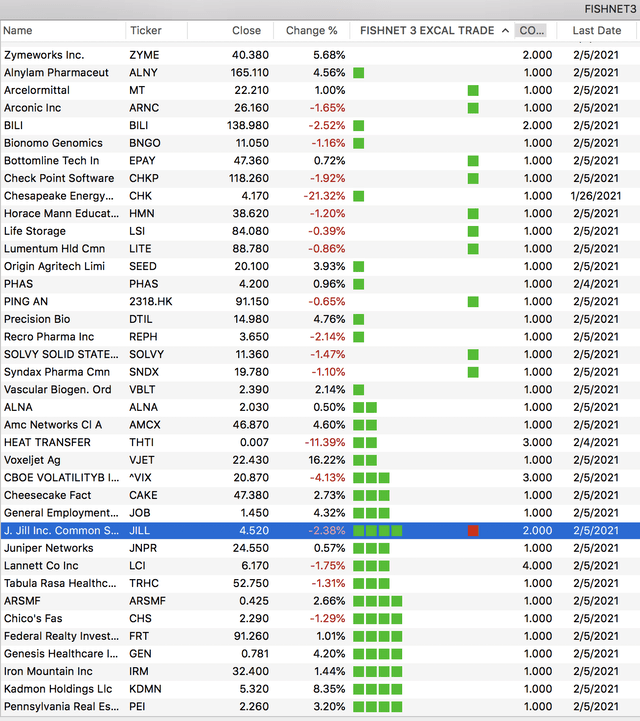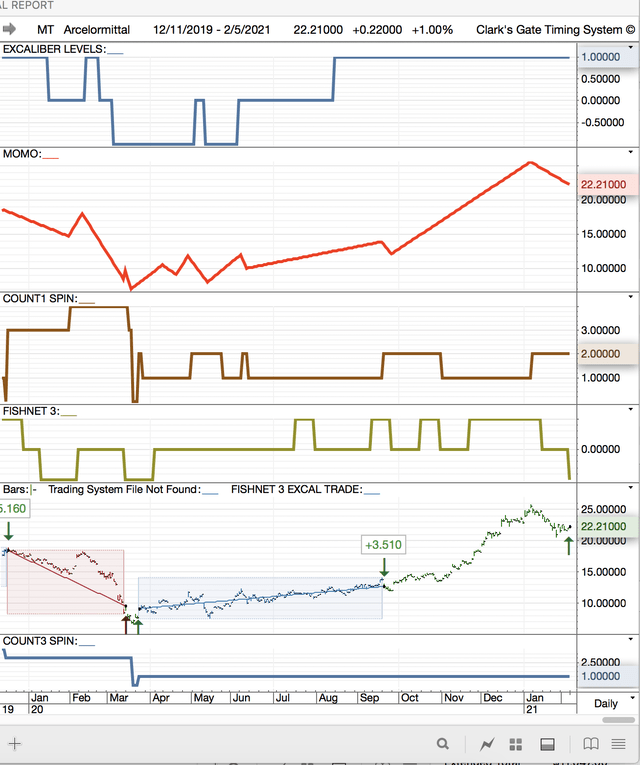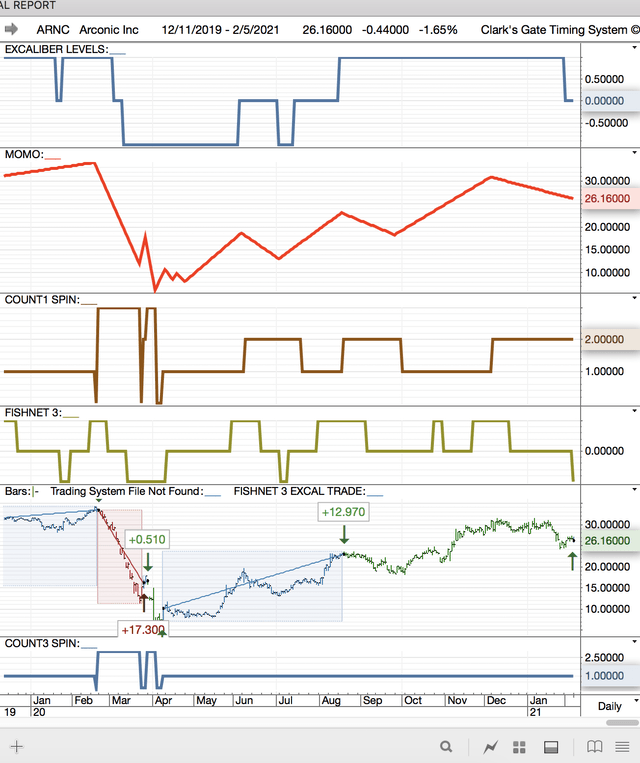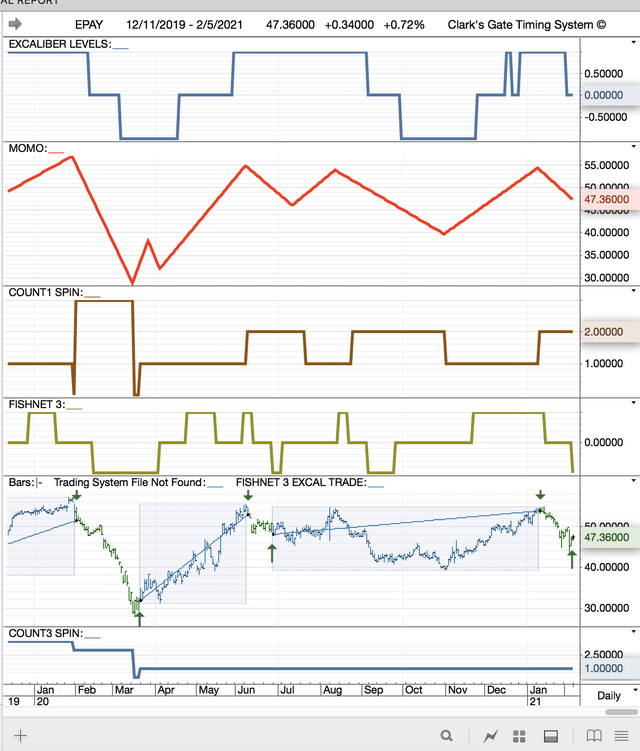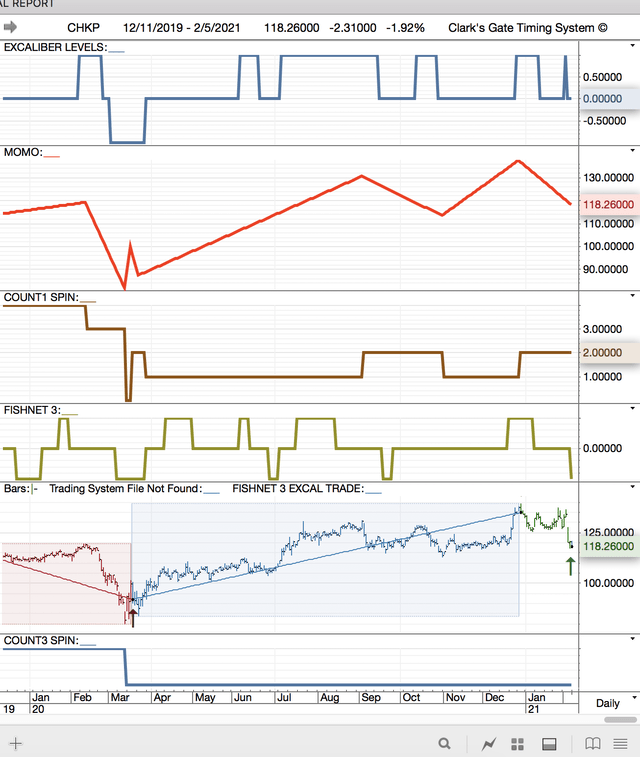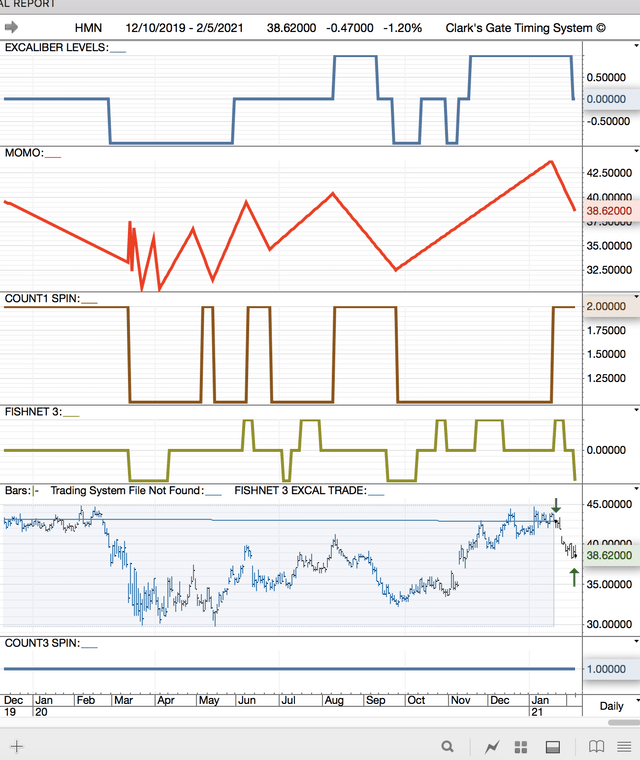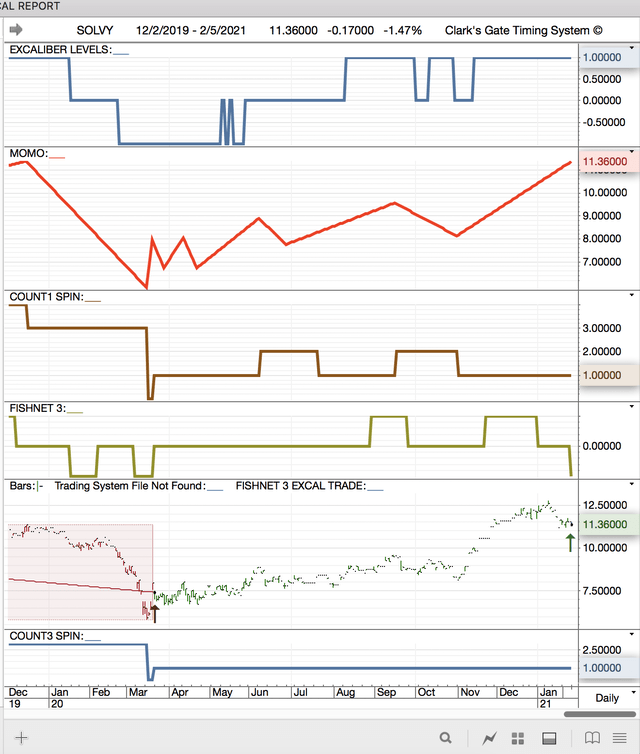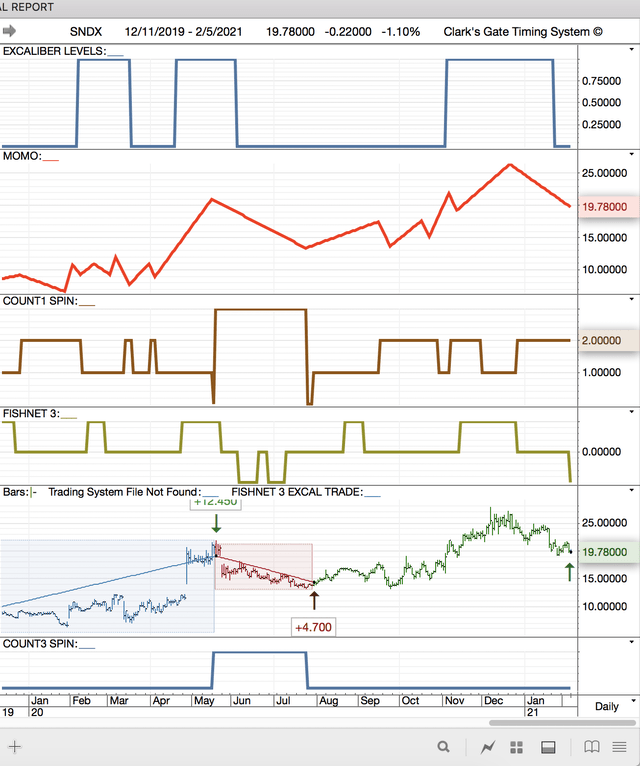 FISHNET_DAILY_PORTFOLIO_2_5_21.xlsx
M2F ALT PLAIN x3. The message here is that the TBOND sell off, as it was, is over.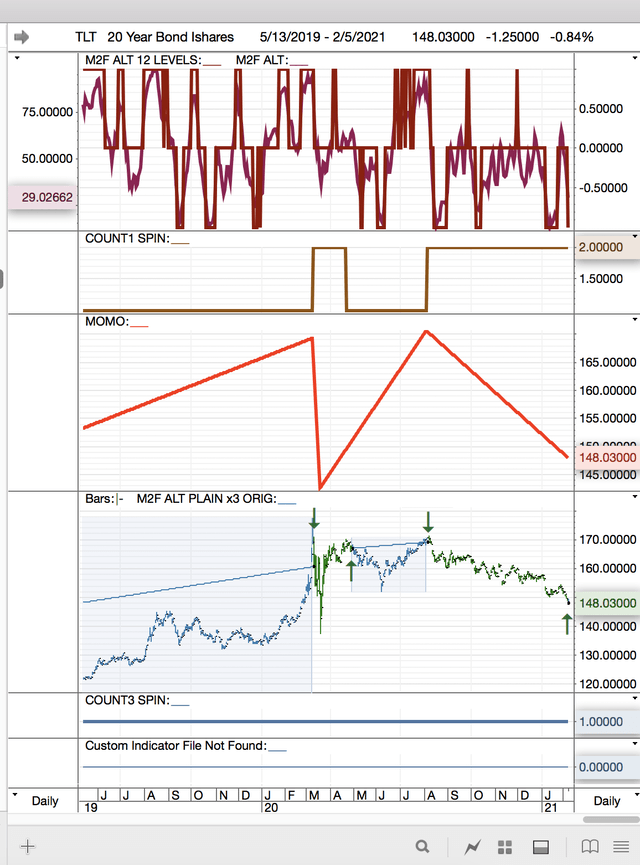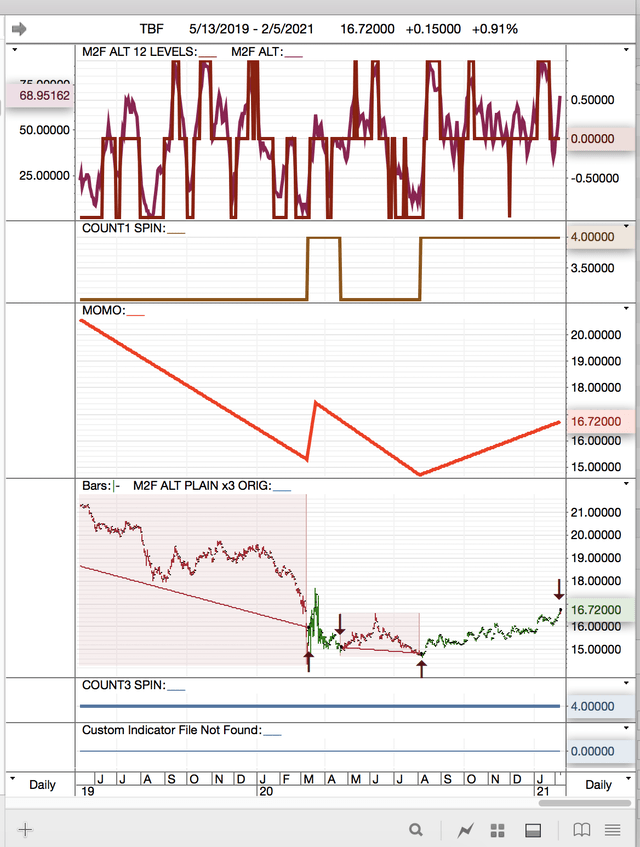 M2F_ALT_PLAIN_x3_PORTFOLIO_2_5_21.xlsx
3x TRADING.
No new trades today.
3x_M2F_ALT_PLAIN_PORTFOLIO_2_5_21.xlsx
RP: RP_2_5_21.xlsx
QUERIES
I received this letter today; some of these answers might be useful to all readers.
I just subscribed to this newsletter.

Is the ProTA that you referenced in this article available to subscribers? I have the excel spread sheet.

Also, it looks like the Chat room is not used, last post months ago.

I understand how you use Count1, and Prop1 to generate buy/sell signals, but what is Old Boy and Fishnet? Are they just different algorithms that use Count and Prop to screen stocks? Should I care?

There are also different Prop counts, Prop 2, prop3. Are those just taking different time samples or just Prop1 with weeks? Should I care?

MY RESPONSE

Welcome to CGTS.

PRO-TA is a commercial technical analysis software available to ALL MAC users. It began as a technical analysis software and now includes some fundamental data also.

ProTA GOLD allows users to interact with the software, construct new technical indicators and trading systems. I built my CGTS System through ProTA GOLD. OF COURSE, BASIC PRO-TA DOES NOT include my CGTS System. Also, you must have a Macintosh computer to run this PRO-TA system.

PROP3 is the longest and slowest indicator of the stable. Prop1 is the stable. Prop 2.5 is shorter and faster than Prop1 and Prop2 is the shortest and fastest. All Props, as you suspect, are the same underlying indicator acting at different speeds. (I realize the numbering sequence of the PROPS is off: P2, P25, P1, P3.)

The same is true of the COUNT systems. Count1 shortest, C2, C3 and C4, all getting slower.

OLDBOY, M2F Plain, FISHNET, EXCAL...are all modifiers working mostly with COUNT1. They generally indicate longer-term price valuation (overbought and oversold) -- for instance, COUNT1=1, BUY, and OLDBOY<0, OVERSOLD, BUY. COUNT1=2, Trading Sell and OLDBOY>100, OVERBOUGHT, SELL.

COUNT1 DOES NOT HAVE AMPLITUDE. IT CAN REMAIN AT C1=1, BUY, FOR A LONG TIME, WITHOUT TELLING YOU ANYTHING MORE ABOUT THE LENGTH OF THE RALLY. The modifiers (Oldboy, M2F Plain, FISHNET, EXCAL...) all have amplitudde, give more relative information about the 'season' of the move.

I will show you picture of these modifiers in today's post. (In fact, the charts above show all the modifiers in use.)

Forumlae:

3x System

See last two panes; note: EXC Levels runs between -1 OVERSOLD; +1 OVERBOUGHT.

FISHNET SYSTEM

FISHNET, OLIVE GREEN; COUNT!, BROWN -- bottom two panes.

M2F ALT PLAIN x3 STOCK System

MAROON, in pane one on top + COUNT!, BROWN, Pane 2 from the top.

OLDBOY TRADE 100 System (CGTS OLD FIRST Indicator above)

TURQUOISE flow in second pane from top + COUNT1, BROWN, down one pane more from the top.

COUNT1 TRADE 2021

EXCAL, BLUE, top pane; + COUNT1, BROWN, second pane from the top.

COUNT3 TRADE 2021

COUNT3 SPIN, BLACK, Bottom pane.

Ok; that's enough for now.

Welcome aboard.

MJC, CGTS

________________________________________________________

MODIFIERS - third tier (OLDBOY, M2F ALT PLAIN, FISHNET, EXCAL...) -- Determine longer-term PRICE VALUATION (OB/OS condition). SHOWS "TREND + MOMENTUM + PRICE VALUATION".

COUNTS - Second Tier, SHOWS "TREND + MOMENTUM".

PROP - FOUNDATION STONE, SHOWS "TREND".

________________________________________________________
Wait. I almost forgot DIAGNOSTICS.
We don't really worry unless C1=1 is less than C1=2. C1=1 is a BULL MARKET BUY SIGNAL; C1=2 is a BULL MARKET TRADING SELL SIGNAL.
C1=1, 58.96% of the CGTS DATABASE. C1=2, 31.29%.
BEAR MARKET C1=3 and C1=4 are miniscule.
.73% of our market is C1=0, UNDECIDED, what we call our CHAOS FACTOR.

CROSSOVERS: still BULLISH.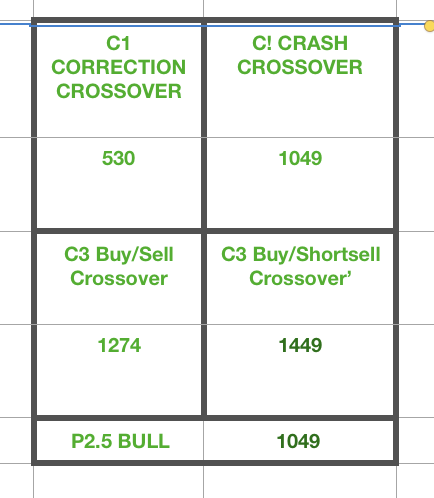 CORRECTION CROSSOVER picture: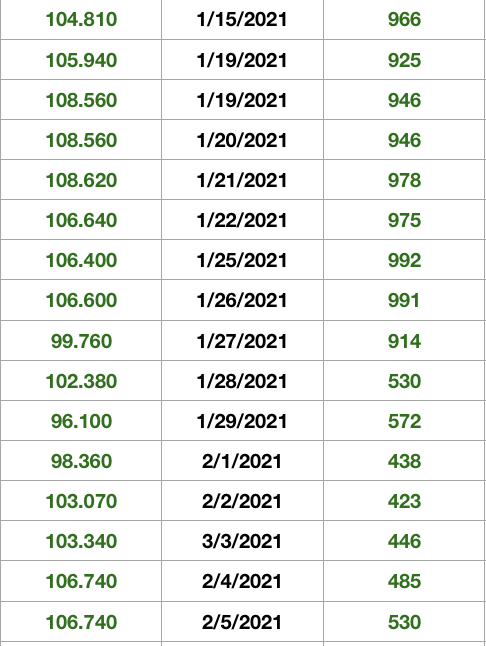 Went as low as +423 on 2/2/21 and then turned back up. UDOW decline from 108 to 98 during the CROSSOVER recession.
CROSSOVER TRADE: still LONG. Up 16.08% life of trade; up 5.0% 2021; up 137.01% since 2/2016.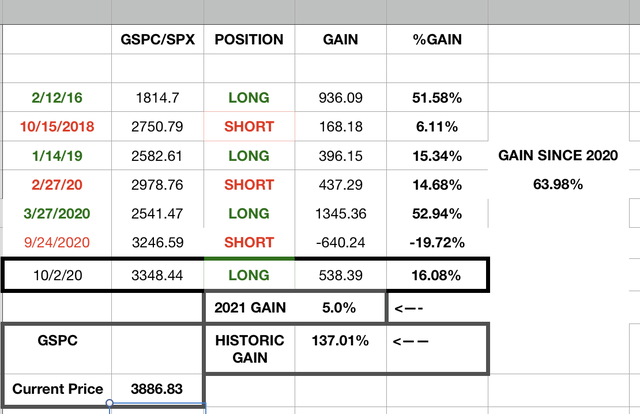 EARLY-WARNING SIGNS: all positive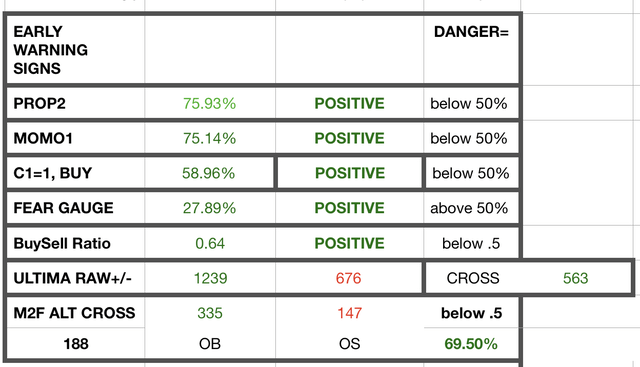 INTERMEDIATE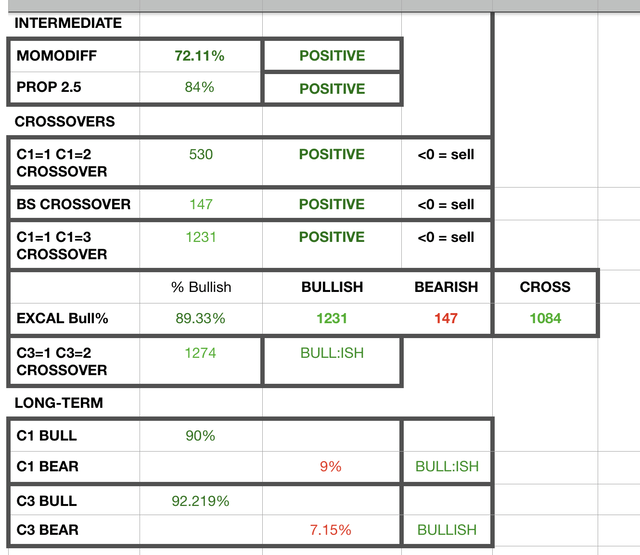 DATA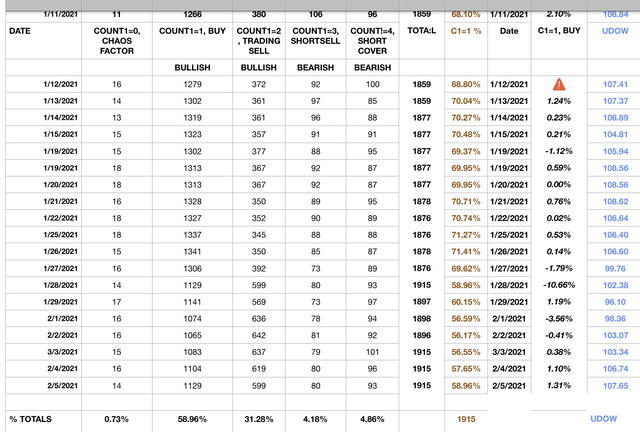 PREMARKET, for what it's worth.

HEADLINE NEWS?

Did You Make Janet Yellen Rich?


Trump Jr.: 'Here's What Comes Next for Our Amazing Movement'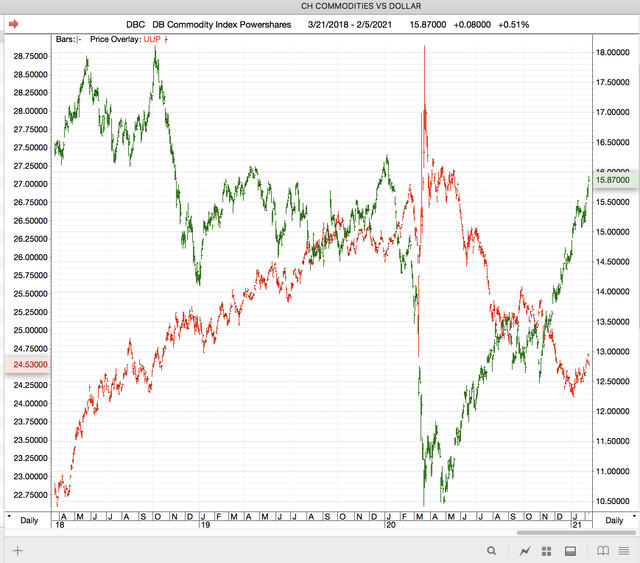 DOLLAR WEAKNESS TRIGGERS INFLATION/COMMODITY INFLATION. If one fears inflation, strengthen dollar and inflation falls.


VANITY KILLS.
Back to square one?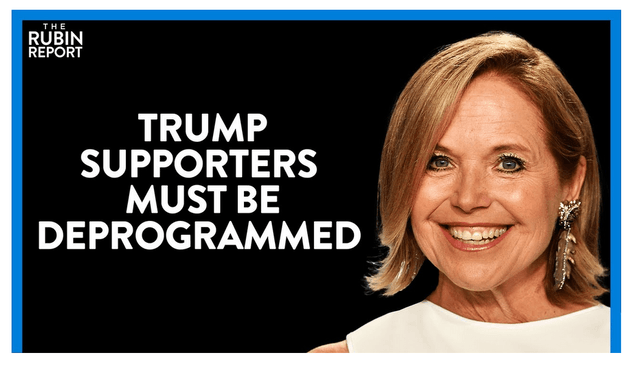 No. Valuation does not matter any longer. It may matter again some day, when all the non-value investors are driven out of the markets -- and markets are again monopolized by value investors.

See above. Yields seem to be on the verge of stemming themselves.

I thought Social Media's job was to provide a forum for Free Speech -- not an undercover police force to ferret out non-conformity. BEWARE THOUGHT POLICE WARNING.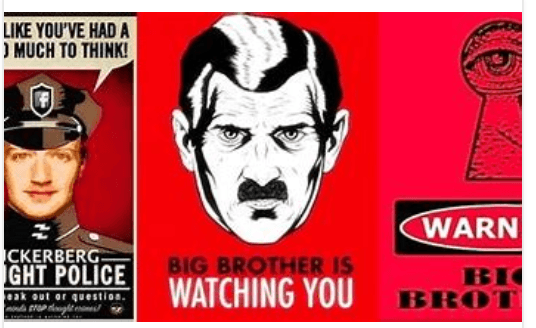 GOOD RIDDENCE. More room for immigrants who want a country they can love.

WATCH WHAT YOU WATCH, IT'S ALL PROPAGANDA.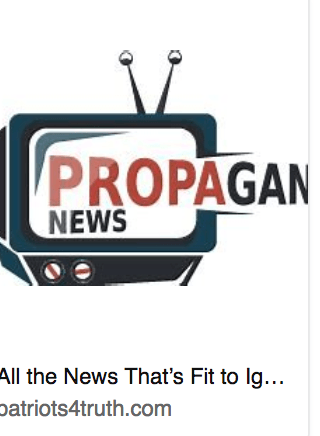 Best weekend.
MJC, CGTS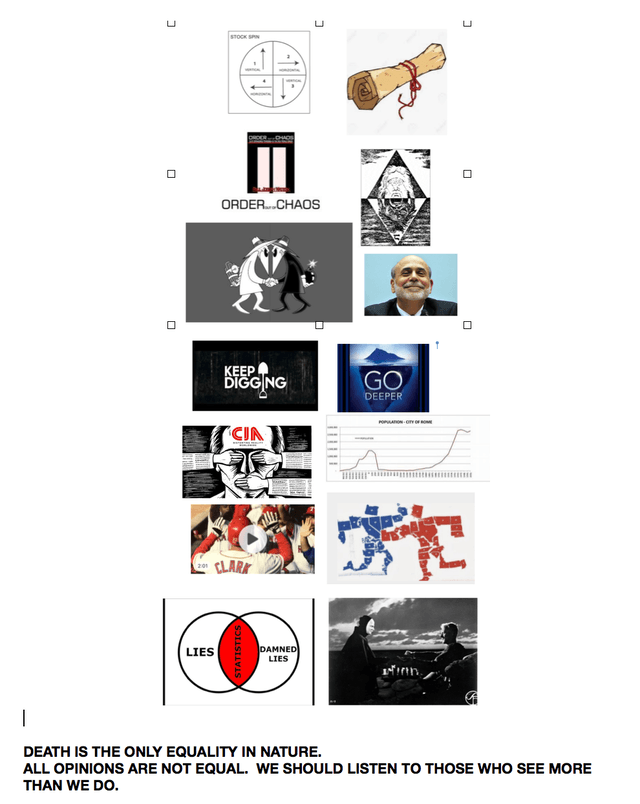 Disclosure: I am/we are long blnk, clsk, gbtc, solo, wkhs.
I wrote this article myself, and it expresses my own opinions. I am not receiving compensation for it. I have no business relationship with any company whose stock is mentioned in this article.
Seeking Alpha's Disclosure: Past performance is no guarantee of future results. No recommendation or advice is being given as to whether any investment is suitable for a particular investor. Any views or opinions expressed above may not reflect those of Seeking Alpha as a whole. Seeking Alpha is not a licensed securities dealer, broker or US investment adviser or investment bank. Our analysts are third party authors that include both professional investors and individual investors who may not be licensed or certified by any institute or regulatory body.