CGTS FRIDAY: ANOTHER PAINFUL DAY OF SELLING BUT STILL NOT PANICKING.
Please Note: Blog posts are not selected, edited or screened by Seeking Alpha editors.
Long/Short Equity, Special Situations, Currencies
Seeking Alpha Analyst Since 2009
Michael J. Clark was born and raised in Sinclair, Wyoming. He is a poet, novelist, artist, historian, and market analyst. He began investing in 1985. He read ˜The Technical Analysis of Stock Trends" by Edwards and Magee and was hooked. From 1985-1987 he made astonishing gains in the stock market; and then stocks collapsed in 1987. Since then he has been attempting to 'solve the stock market', with many failures and some successes. The system he developed, called CGTS, Clark's Gate Timining System, is algorithm-based. What this fancy word means is that he proposes a series of necessary steps based on technical analysis propositions, which, when met, trigger trading signals. His four main trading systems are up a combined 31% for 2015. From his website: INVESTMENT PHILOSOPHY Now that QE is supposedly ending, markets are already becoming more tradable, with opportunities to make money on both long and short trades at the same time. QE tended to make all boats rise, except precious metals. This made it more difficult to play the short side of the markets. Now, both sides seem to be more accessible to successful trades. This will also be more of a challenge for investors. The FED will have to eventually abandon the markets to their own destinies, and stop spending trillions to protect investors AND corporations from their mistakes. As this begins to happen (I am not sure it has happened yet), informed advice will become even more necessary for investors. Rules of Investment Rule #1: Never go against the trend. The majority is often wrong; but the minority is often wrong also. The sticky issue with this advice is at transition points, at which a Bull Market turns into a Bear Market or vice-versa. Big Money often anticipates and/or causes this transition. So pay attention to what Big Money is really doing, not what they say they are doing. Rule #2: You don't need a broker who makes his living off of your money. Most brokerage firms buy a position in a stock quietly and slowly. When the stock has appreciated significantly they add the stock to their buy recommendations. Then they begin selling their position while they are encouraging their clients to buy the stock. Most firms never issue sell recommendations. If they do, beware: they are probably trying to buy your stock after a huge sell-off. Rule #3: Watch your own emotions because they are often signaling something. When fear turns to greed and visions of unlimited wealth, we are probably near a top in a trade and we should get ready to sell. When hope and denial turn to fear and visions of an unlimited loss, we are probably approaching a bottom in a trade. (See Rule #1 however.) Rule #4: Trade with a system to complement your gut reactions. Follow the system no matter what, even if it means taking a loss. Don't get lazy with your money and sink into denial. Use a system to help you refrain from 'playing a hunch'. Rule #5: HEDGE YOUR PORTFOLIO AGAINST LOSSES. How does one do this? By having a balanced portfolio of long and short positions. But have a system that signals both long and short positions, and keep your portfolio balanced around 50% long and 50% short. This may seem to contradict Rule #1. It does not. When something is in a long trend, something else is in a short trend. Find what is long and what is short. If stocks are long, gold or oil may be short. Use ETFs and options to help establish this portfolio balance. Our system gives trading signals every day for both long and short positions. More information on CGTS is available at: http://home.mindspring.com/~mclark7/CGTS142.htm His fine arts portfolio can be found at the following address: http://www.hoalantrangallery.com/MJC2.htm His writing portfolio can be found at: http://www.hoalantrangallery.com/MJCwriting.htm Those interested in his book "Turn Out the Lights", a description of the metaphysical causes of the 2008 financial meltdown, can access the draft at: http://www.hoalantrangallery.com/Turnoutlights.htm Michael Clark has retired after working 30 years in academia, relocated to Hanoi, Vietnam for six years, and has returned to America in 2014.
CGTS: THE NEW SCIENCE OF INVESTING

Summary
CGTS Algo Trading System

CGTS FRIDAY: ANOTHER PAINFUL DAY OF SELLING BUT STILL NOT PANICKING.
Feb. 27, 2021 4:42 AM ETADSK, AGQ...
Summary
TODAY WAS ANOTHER PAINFUL DAY.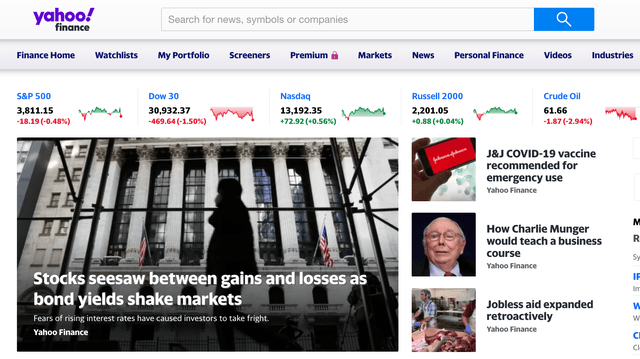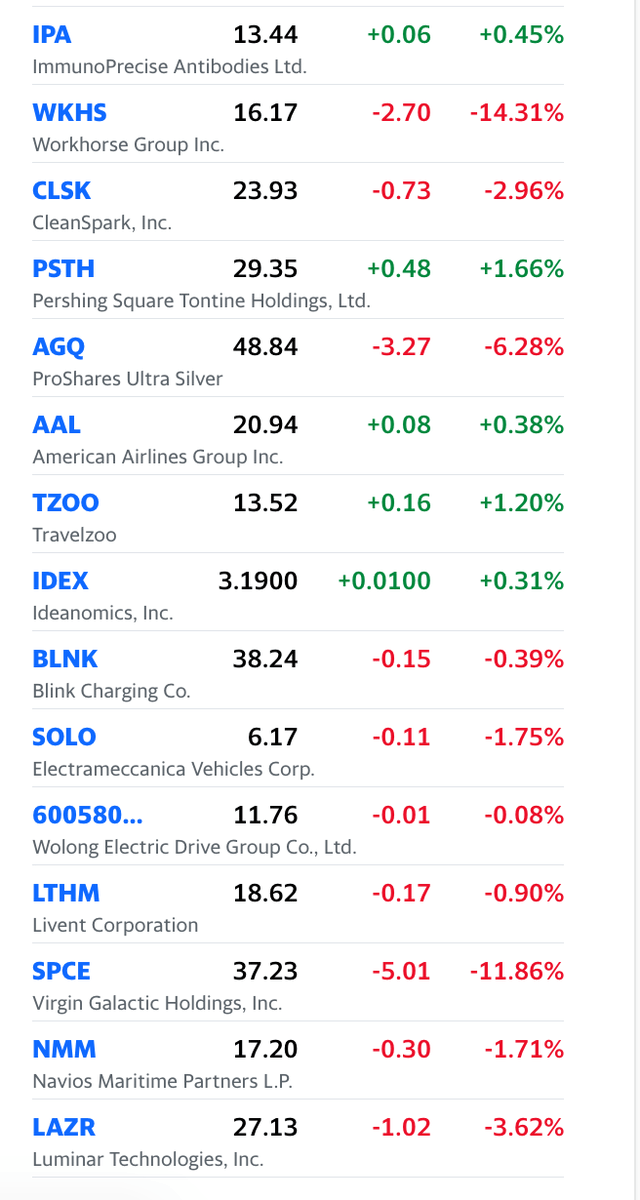 LET'S LOOK AT SOME CHARTS (Readers can request Chart Looks through email). 42.16 SUPPORT is being tested here. This is a big magnet of support, which does not want to break.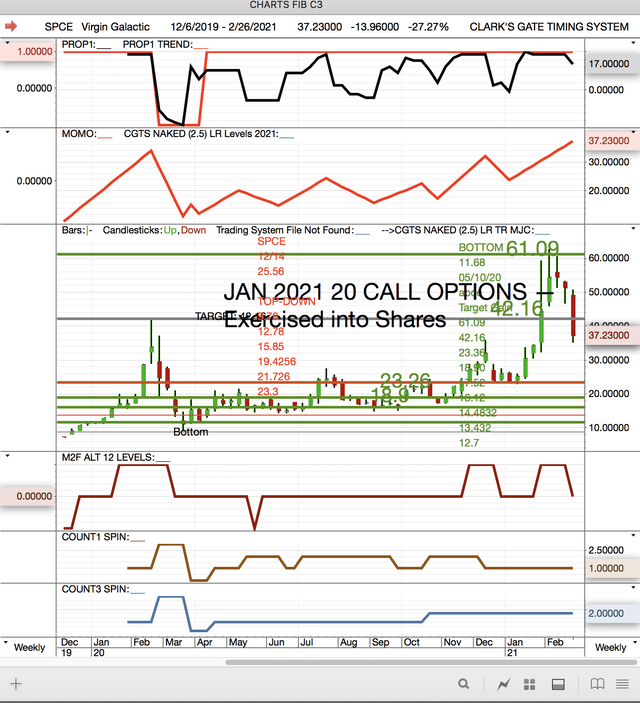 PSTH, PERSHING SQUARE, had some selling this week. But look how it CLINGS to 29.67 SUPPORT.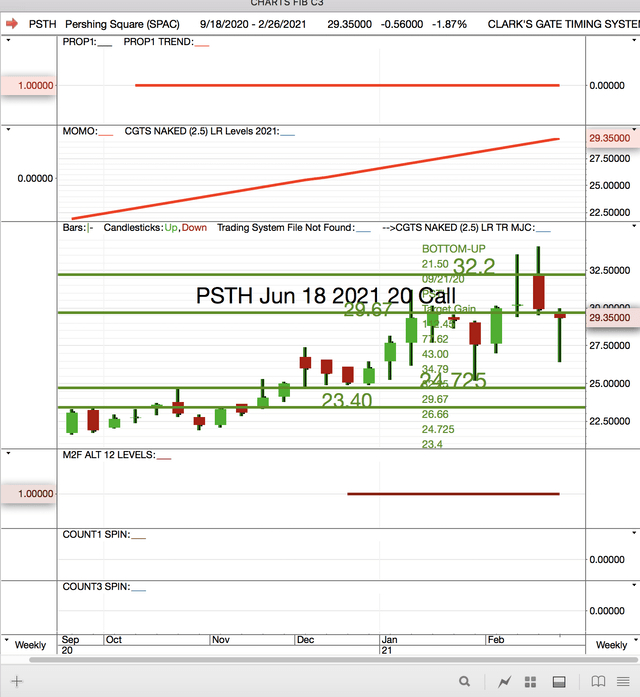 BLNK has been crushed; and it has turned C1 BEARISH (C1=3). C3=2, SELL, not SHORTSELL. M2F ALT LEVELS is oversold;32.82 is attempting to support the selling at this point.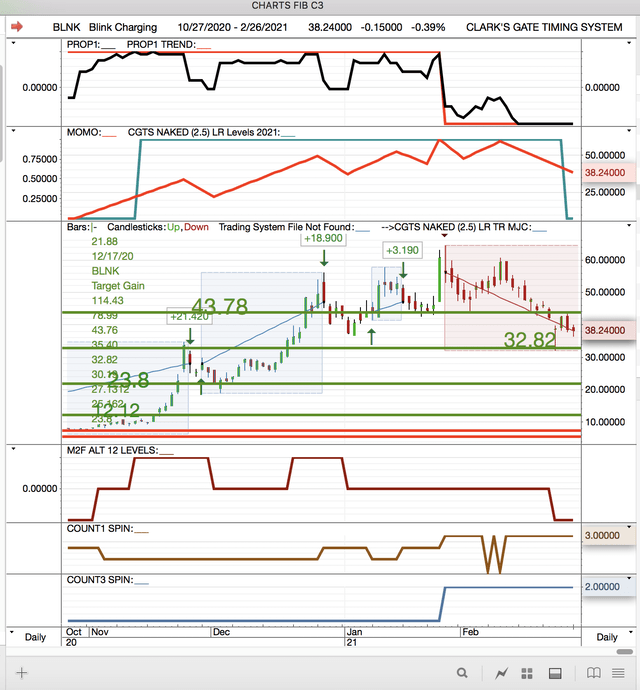 SOLO WAS ALSO CRUSHED. It is C1 BEARISH NOW. But...we appreciate how it has clung to SUPPORT at 6.38 for almost half a year. It is not broken. It is DUG IN.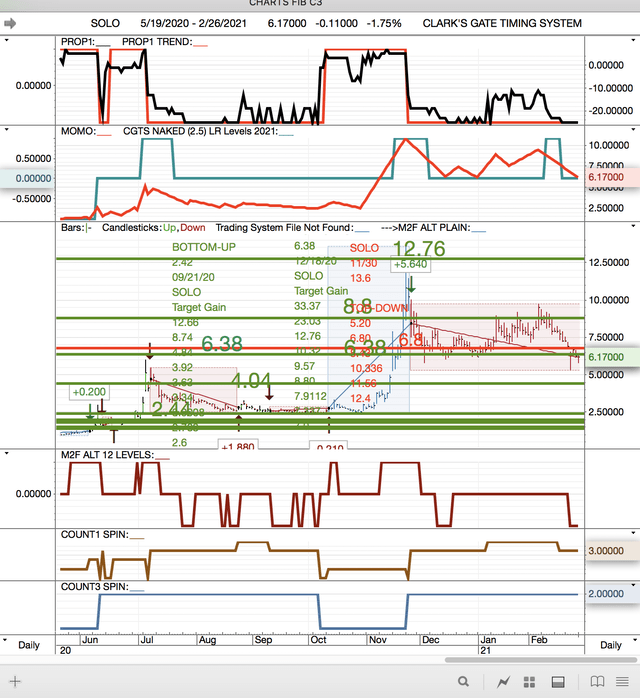 NDX has been sold off. M2F ALT (maroon) Levels says it is time to BUY THE DIP, marking this as a TRADING BOTTOM.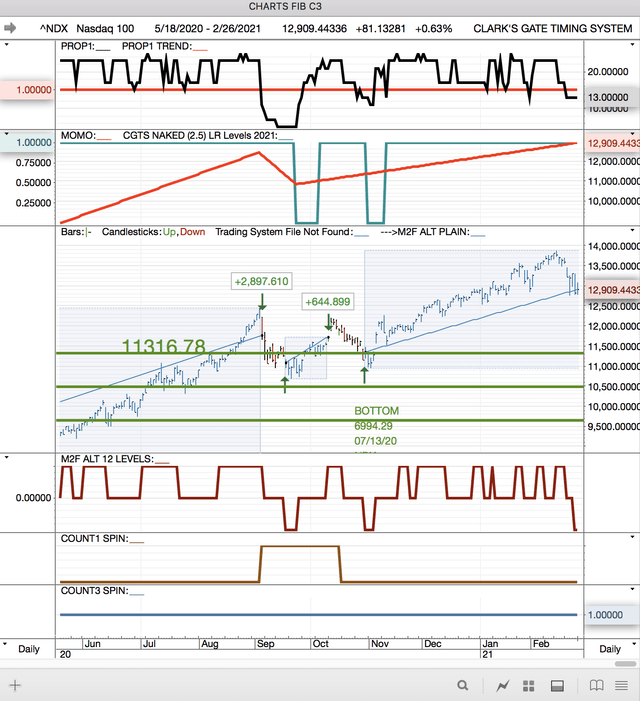 GBTC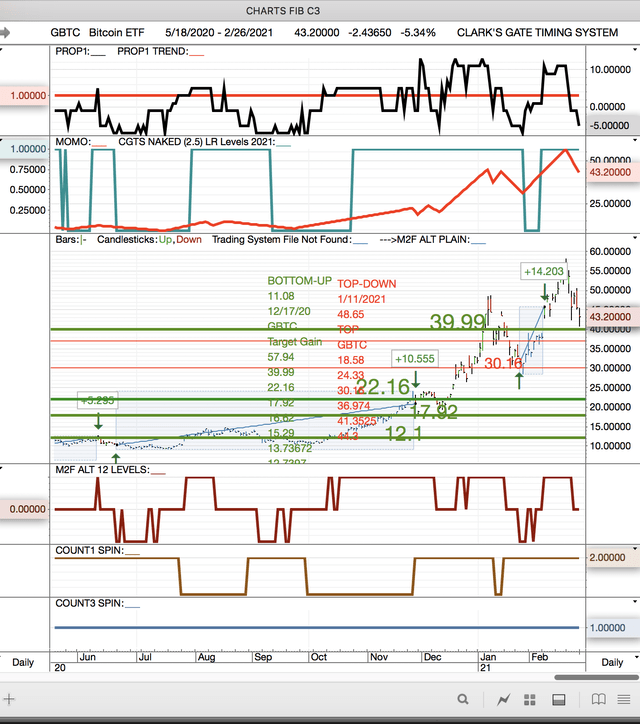 On a good note today, for the BULLS, TBT finally crumbled late today. We have been predicting this for a while. We hope it continues to crumble.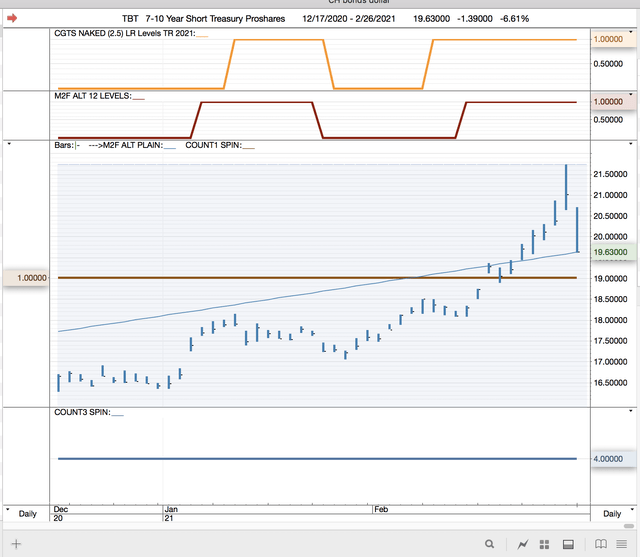 One might think that higher rates would support the local currencies. Logically, as the Dollar (let's say) becomes more expensive (higher rates) fewer dollars should circulate -- this was an academic truth before QE at least. The recent rally SHOULD have move the Dollar higher. It did not.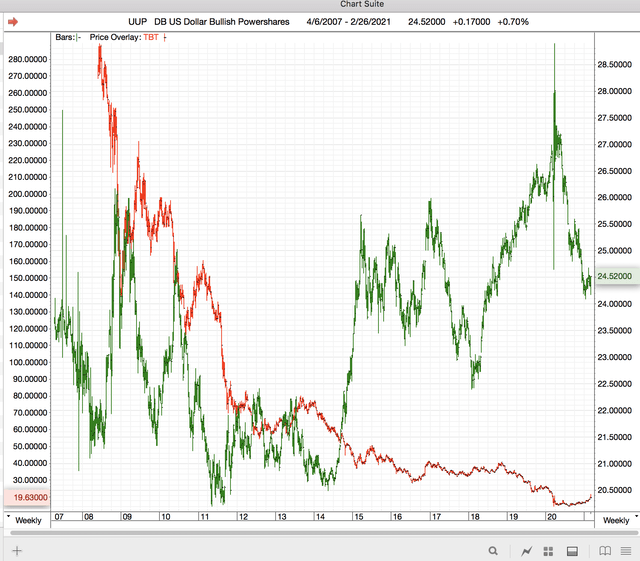 Here is a current picture of NDX overlaid with TBT. Has the recent TBT (Yield) rally hurt stocks? That is the argument. Those who argue that QE had nothing to do with the BULL MARKET in stocks should reconsider with this picture.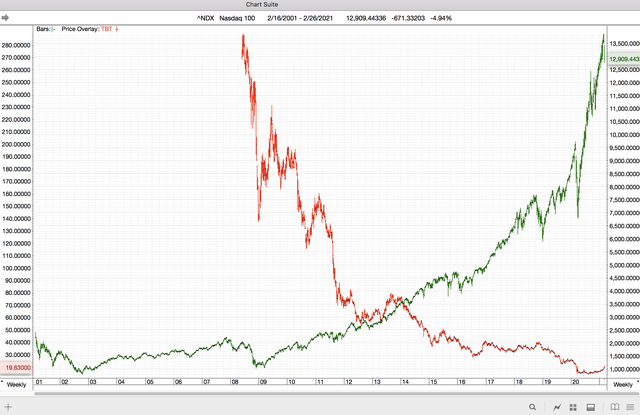 Even with the healthy rally in yields these past weeks MONTHLY CHARTS show TBT is still in a pronounced BEARISH TREND, see MOMO, red.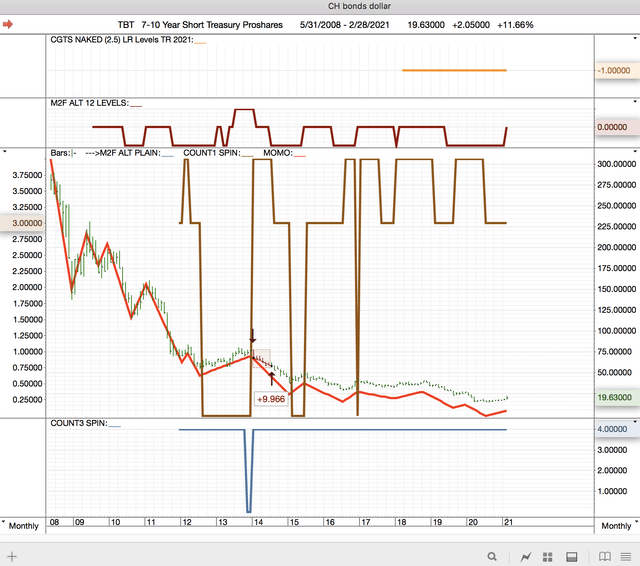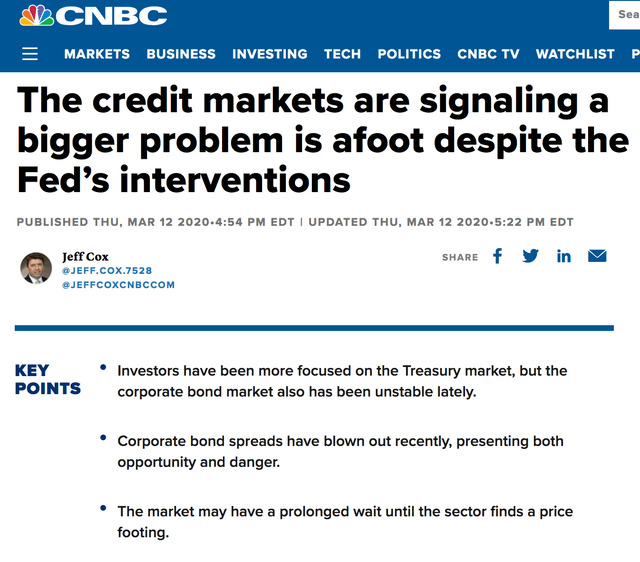 Do we want inflation? Or do we want price stability? If we wnt inflation, weaken the US DOLLAR. If we want price stability, strengthen the US DOLLAR.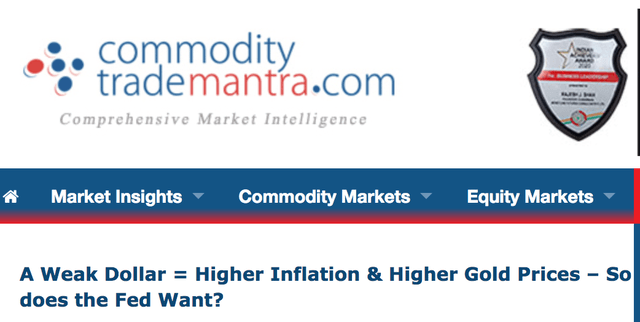 How can the FED strengthen the US DOLLAR. By raising interest rates. But the FED can't do that. Does that means the Dollar will continue to weaken? There are not many countries in the world raising interest rates. Most countries have lower rates that the US does.
Ok; I realize I'm on a tangent here. SORRY IF it is not interesting to all.
STOCKS.
3x SYSTEM. Good news for BULLS. NEW LONG Trades in a group of 3x issues: KORU, QLD, ROM, TECL, UBOT, LBJ, WEBL, DUSL, DRN, EURL. New SHORT TRADES in 3x issues that are INVERSE to BULLISH SENTIMENT. SHORT THE SHORT, or BUY THE LONGS. SQQQ. TECS. QID.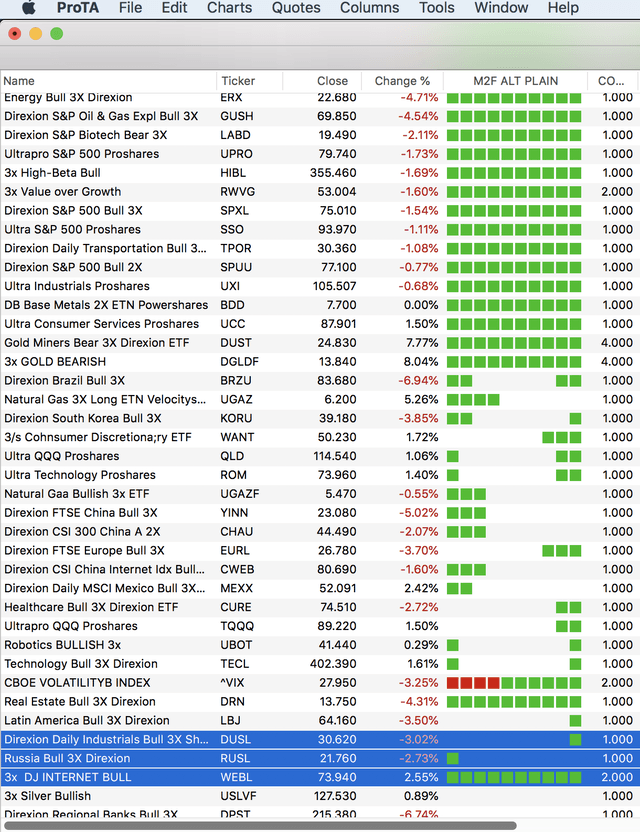 New SHORTSELL signal in SQQQ, QID, TECS.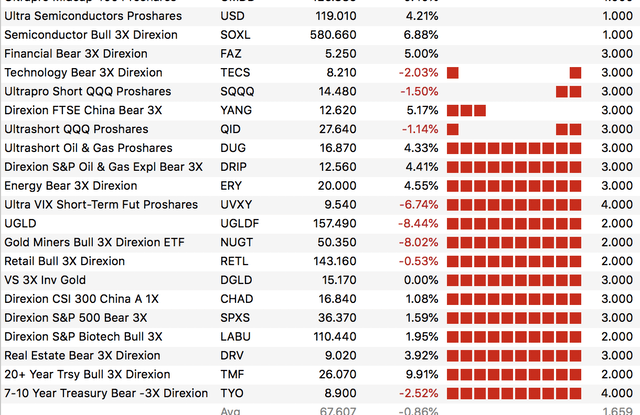 This tells me BULLS are NOT on the ropes.
3x_M2F_ALT_PLAIN_PORTFOLIO_2_26_21.xlsx
That is not the only GOOD NEWS FOR BULLS we received. FISHNET has always been good at providing picture of BUYING WAVES when we were uncertain about the market; and SELLING WAVES when selling came in. BULLS today are getting more support from our FISHNET SYSTEM. A BUYING WAVE, just when we needed one.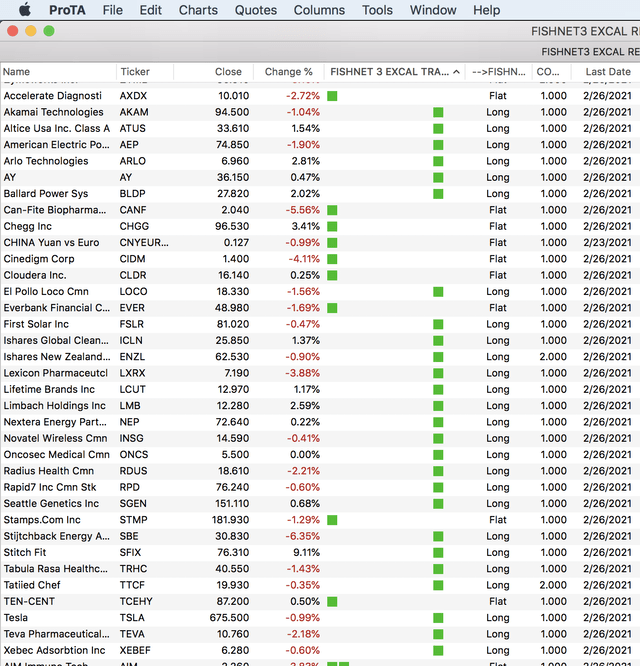 Wow. TESLA too. We will look at these later.
On the SHORT SIDE. GRNQ only. Only one. If the market was really cratering here, we would see more organized waves of sellers also.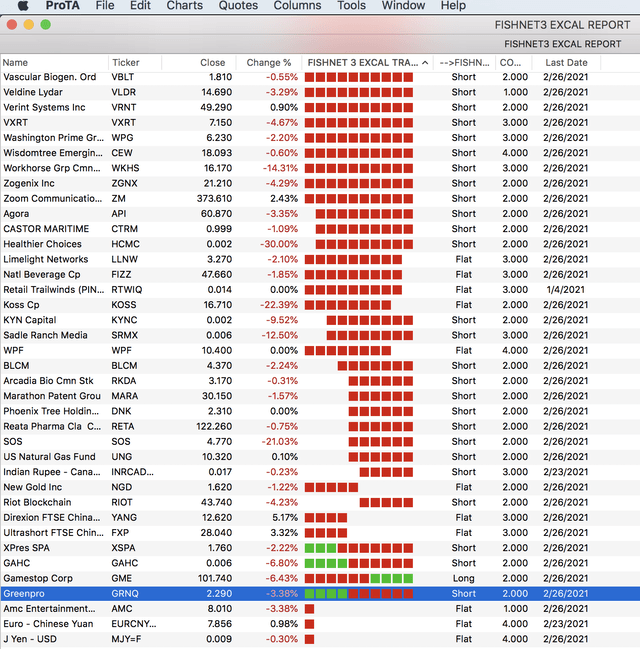 First, we took some profits. On the SHORT SIDE first.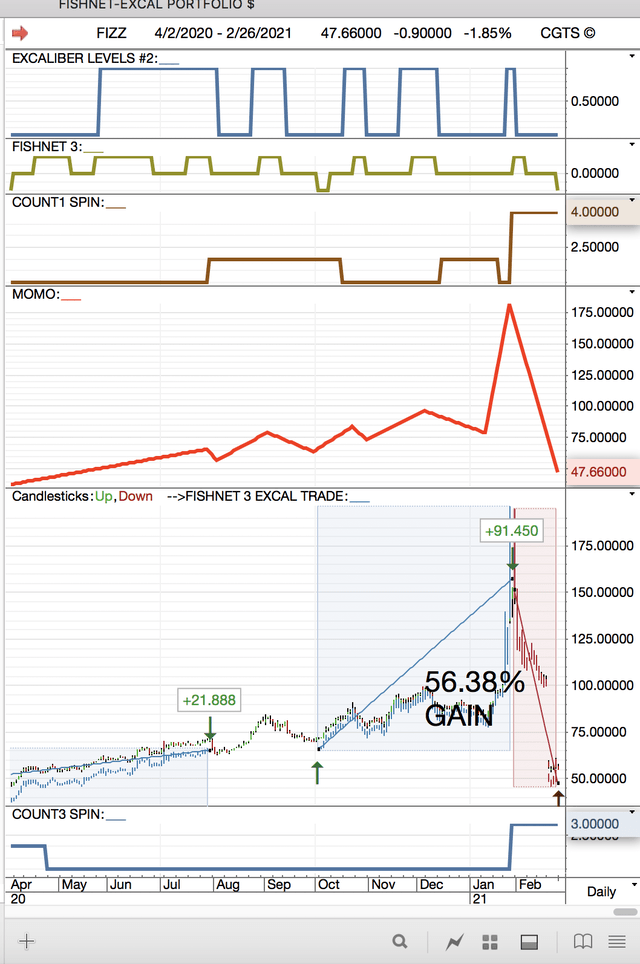 LONG FISHNET TRADES CLOSED: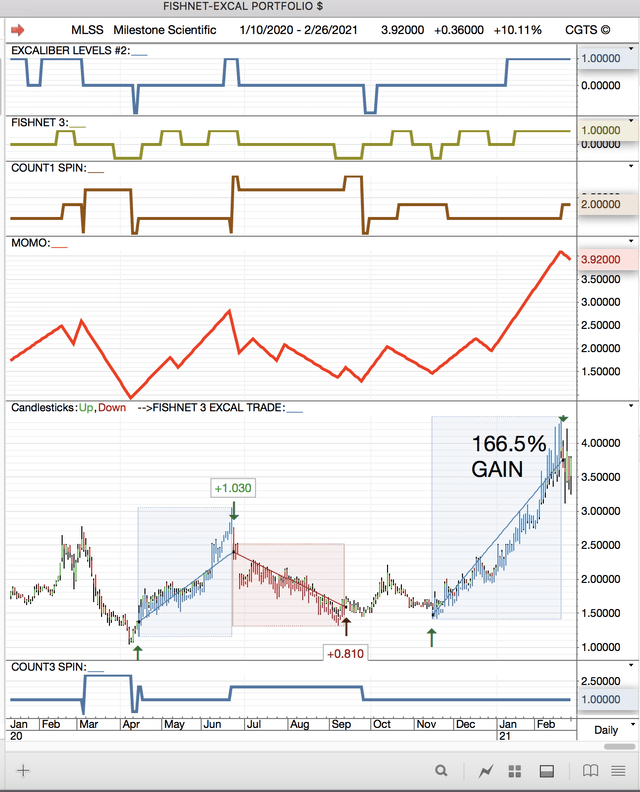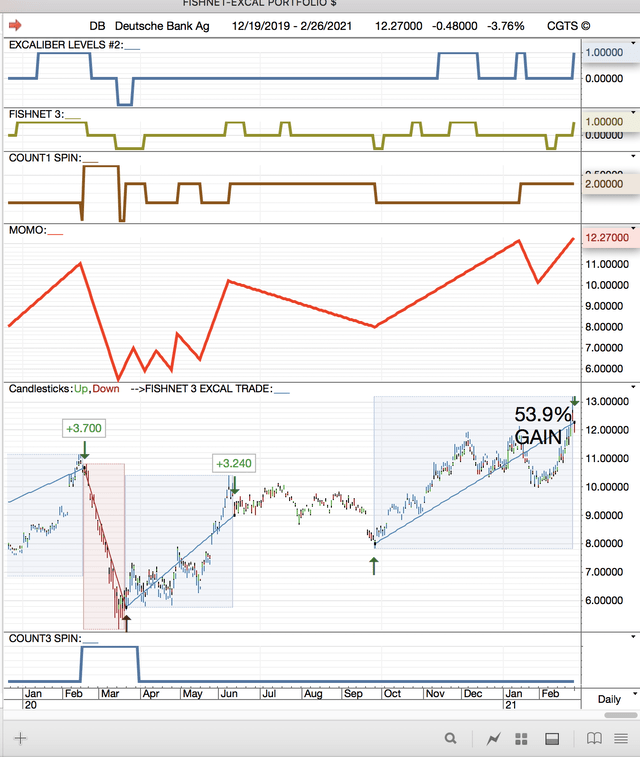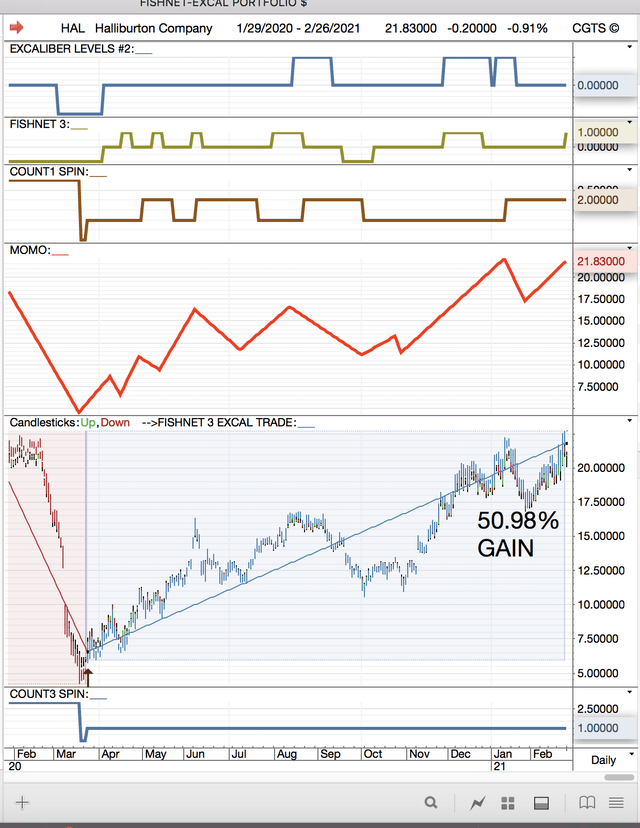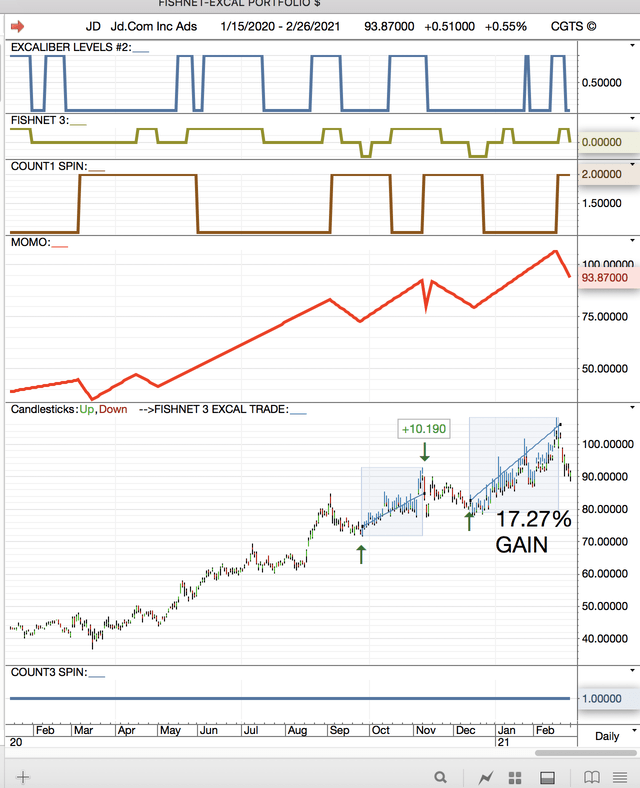 Not all of our CLOSED FISHNET trades were winners.

Looking at this list of new FISHNET BUYS, this wave of FISHNET BUYING, I am inclined, even before consulting the diagnostics oracle, to believe that the correction is OVER.
TESLA first. EV stocks did the best this year; they were punished very hard last week; but they don't seem to be finished, judging from the TSLA stock chart.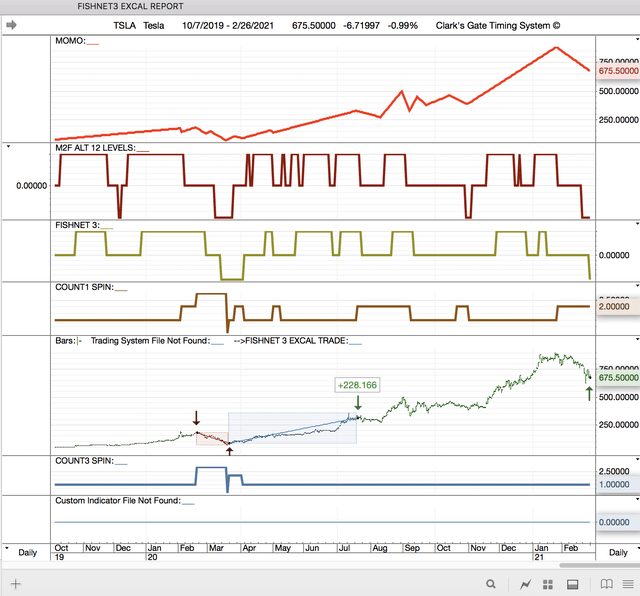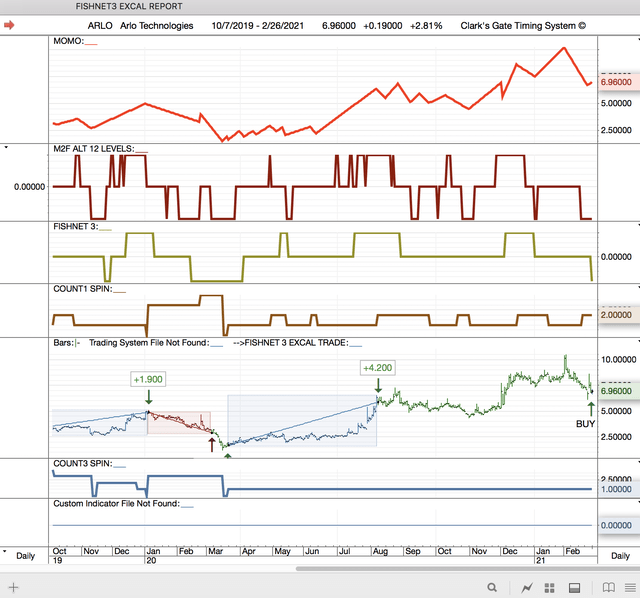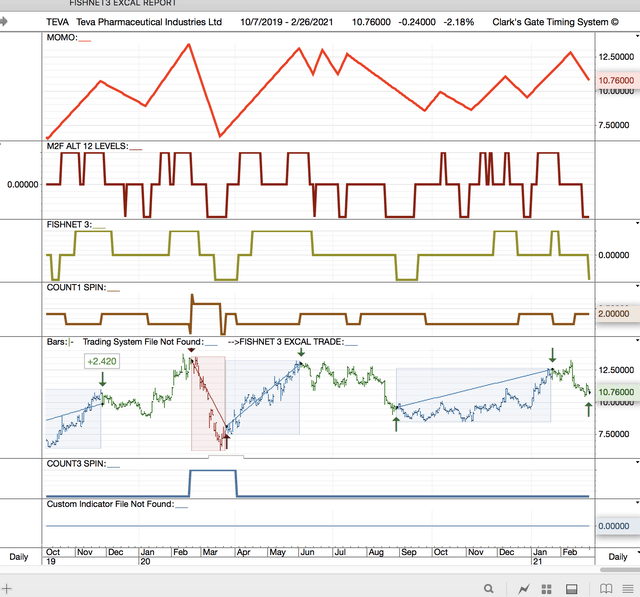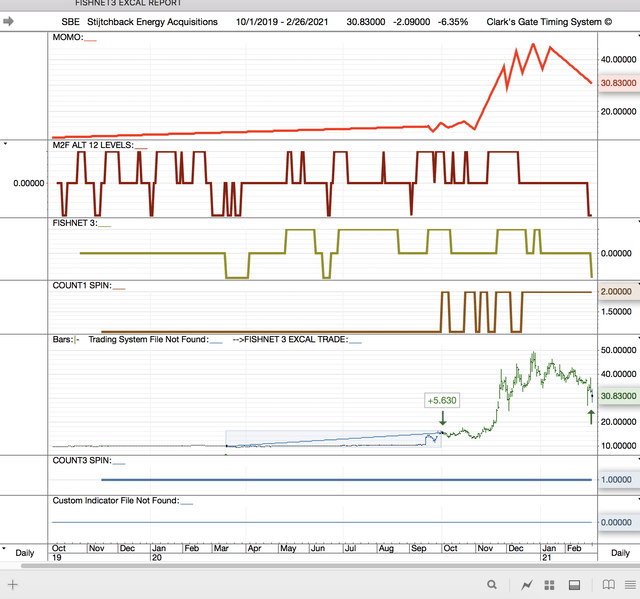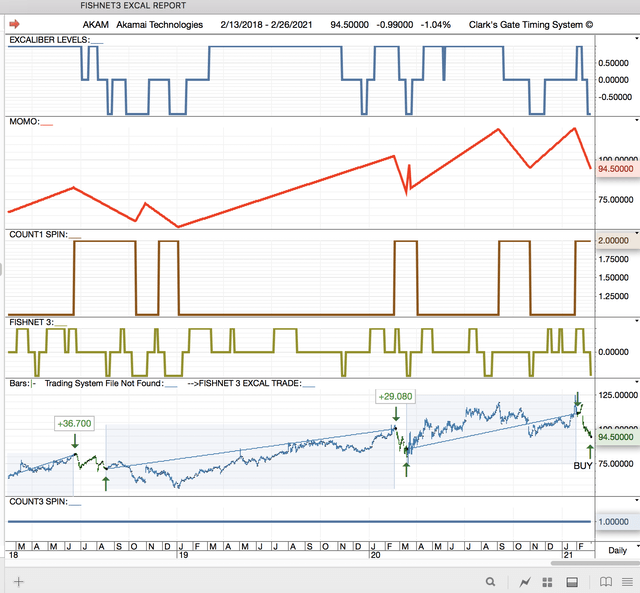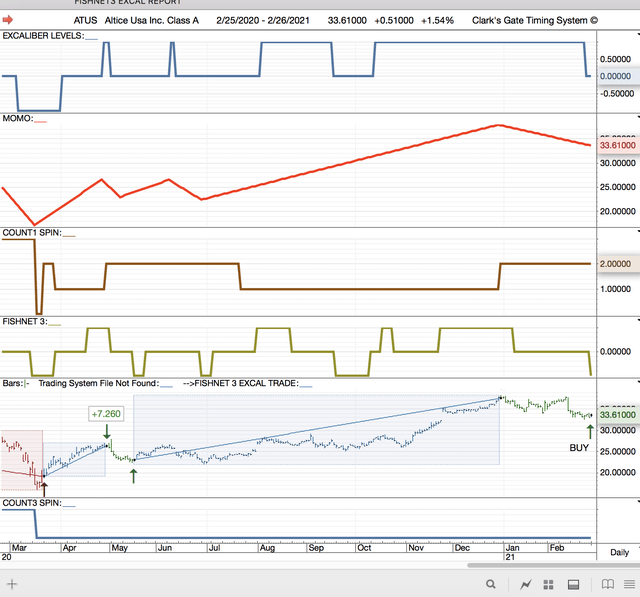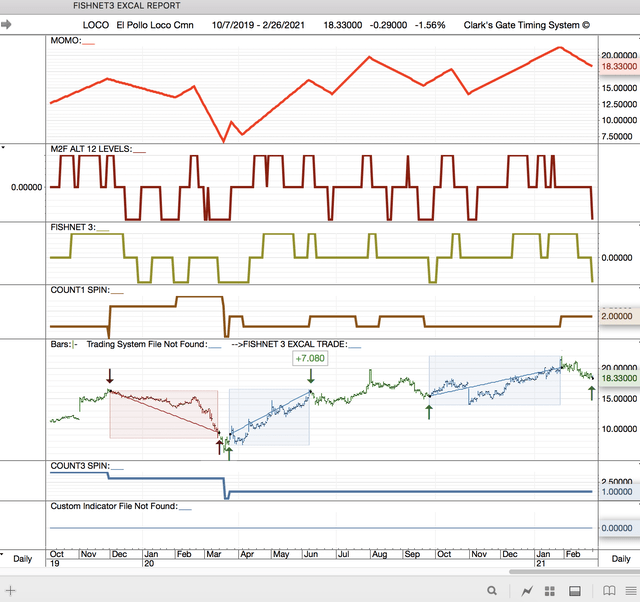 We have been LONG FSLR for many years now.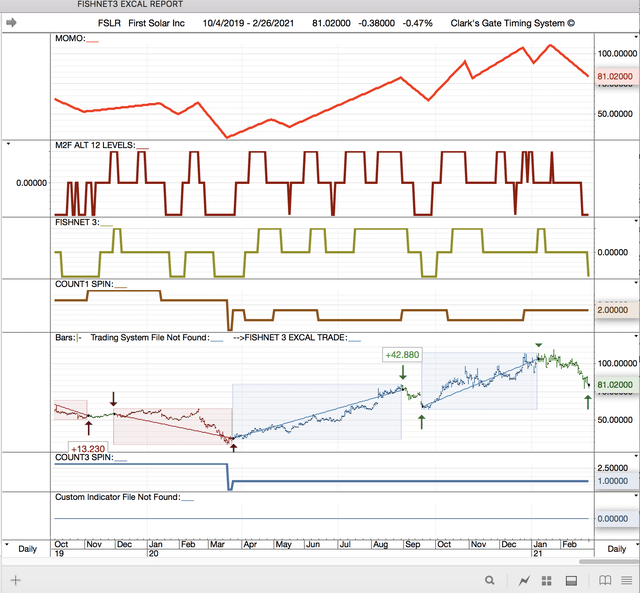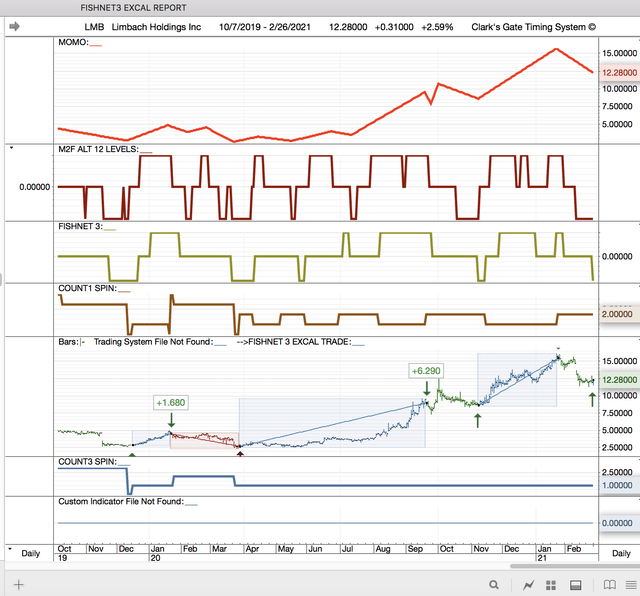 MOMO says this one has not looked back.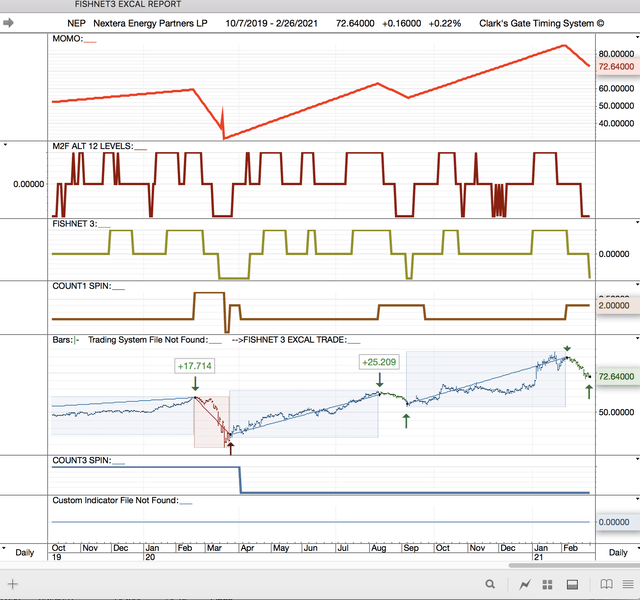 RAPID7.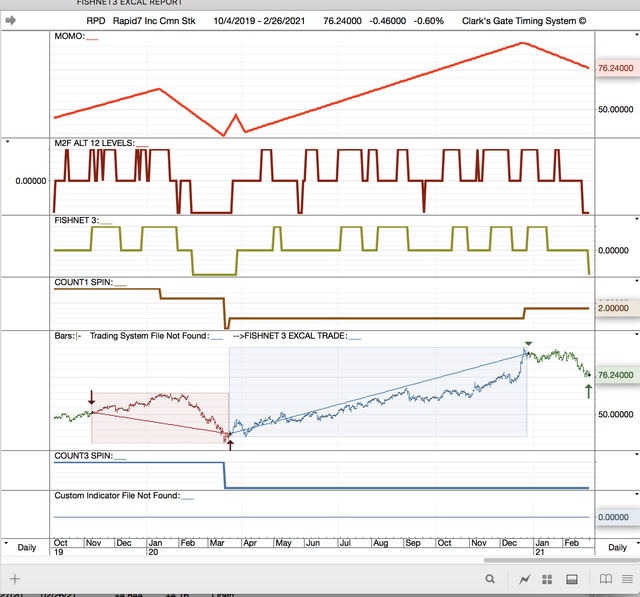 SGEN, with a less triumphant MOMO. We would put this behind the others because of this, such as RPD, NEP, LMB.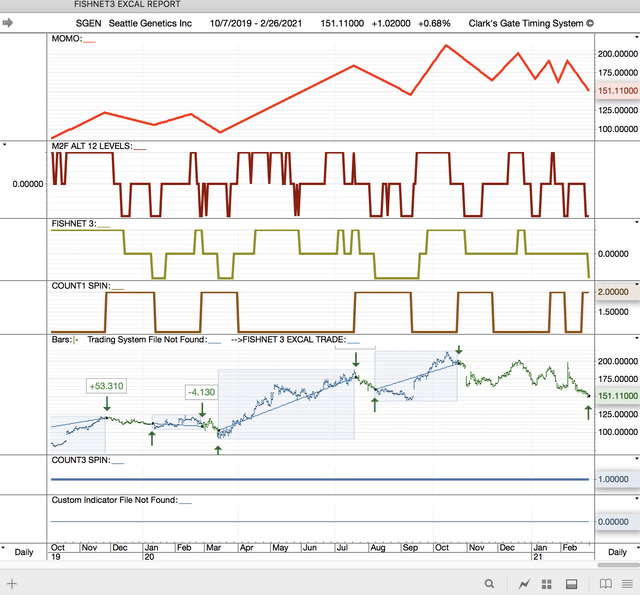 Are you tired of charts?
THE BULLS ARE BACK.
FISHNET_DAILY_PORTFOLIO_2_26_21.xlsx
M2F ALT PLAIN x3 STOCK Systems.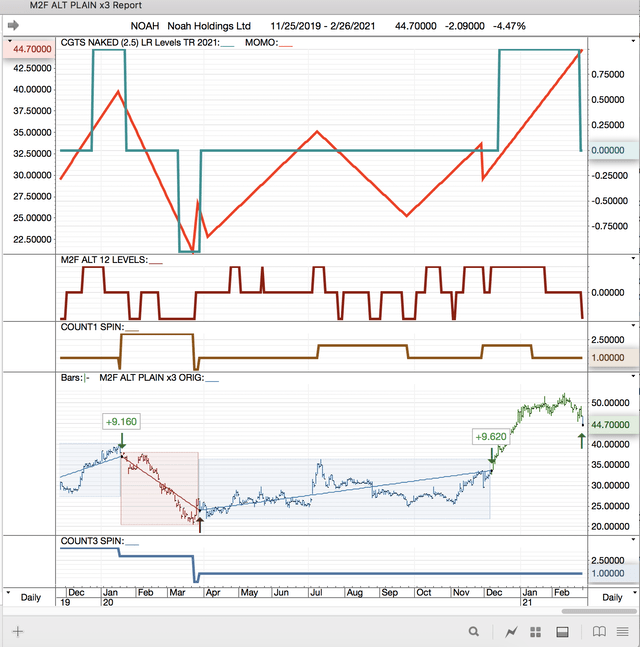 Ok; OLDBOY 100.
AGQ we own; SQUARE we love.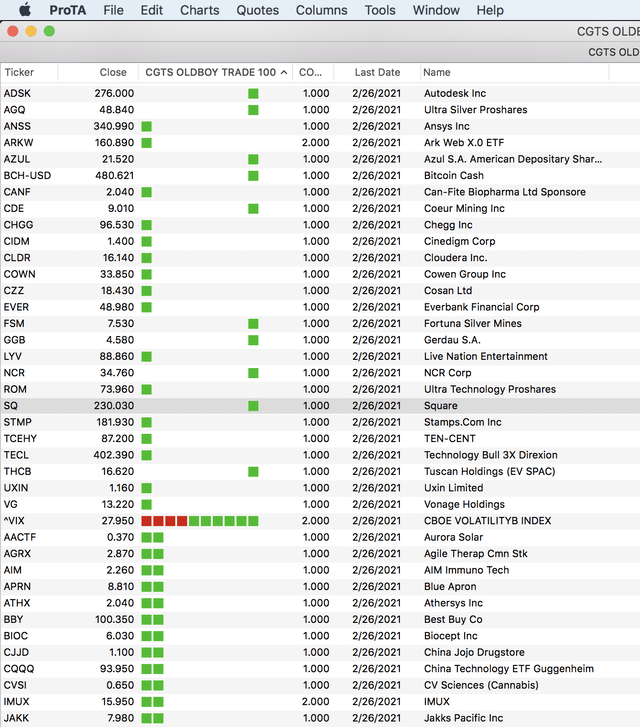 OLDBOY_100_PORTFOLIO_2_26_21.xlsx
M2F_ALT_PLAIN_PORTFOLIO_times_3_2_26_21.xlsx
RP: SENT LATER. COMPUTER DELAY.
So, before we officially announce the END OF THE CORRECTION we should visit our INSTRUMENT ROOM.
Ok, less certain than I had hoped. Largely a split decision. We need C1=1 to have a full blow-out back to the upside.
Instead we had more of the same deterioration-picture we have had the last 10 days.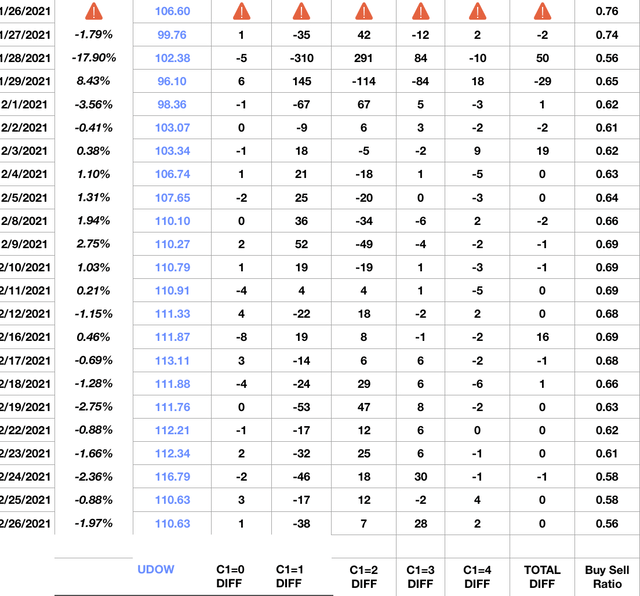 C1=1 lost 38 issues, most to C1=3, SHORTSELL.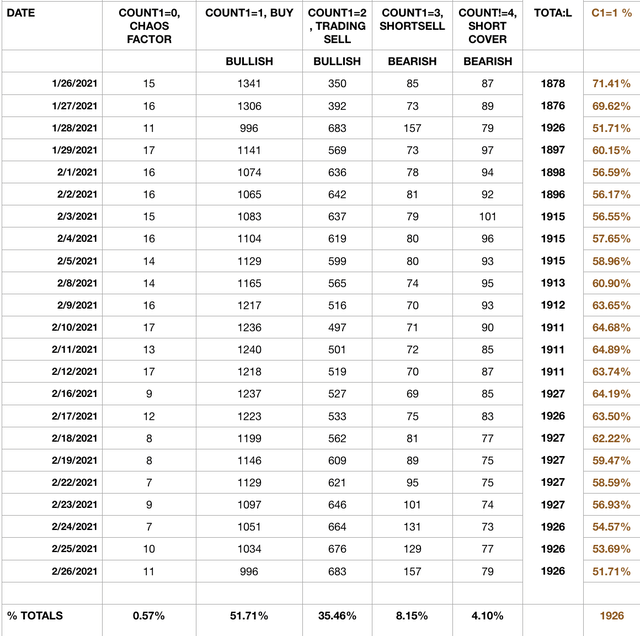 This deterioration is not spectacular. C1=1, 996; C1=3, 157. Still top-heavy for BULLS.
CROSSOVERS, still BULLISH, even with the deterioration.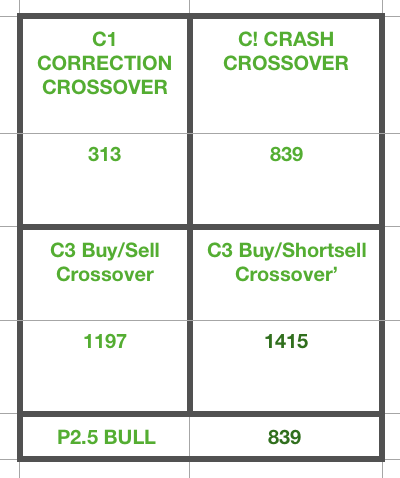 Before we can take this correction seriously PROP2 has to decay. It has not.

Our PROP SEQUENCES have not moved. They generally take longer to move, although Prop2 usually moves with MOMO1.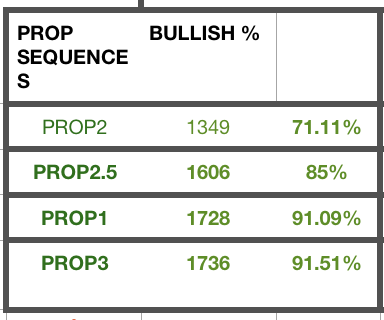 CROSSOVER TRADE: LONG still, up 13.82%, up 3.0% for 2021.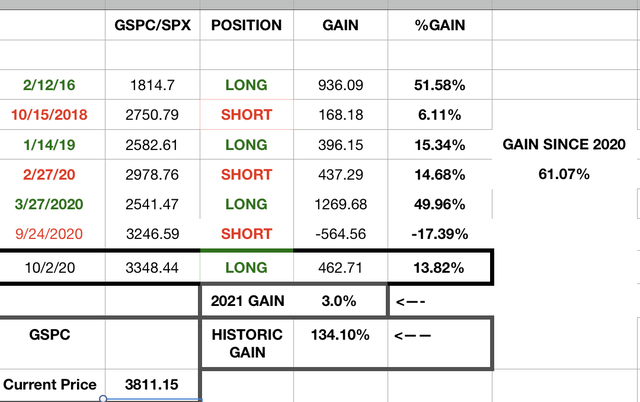 EARLY WARNING: seems to be suggesting it is not going to develop into a REAL CORRECTION.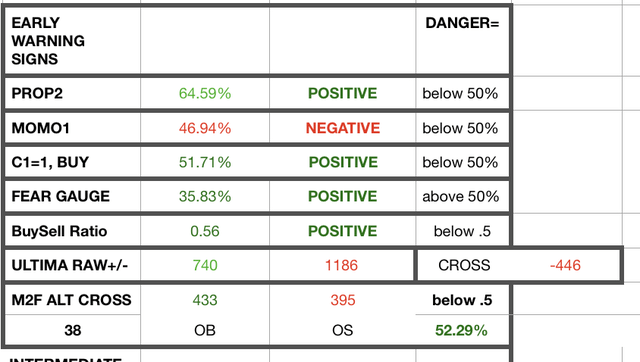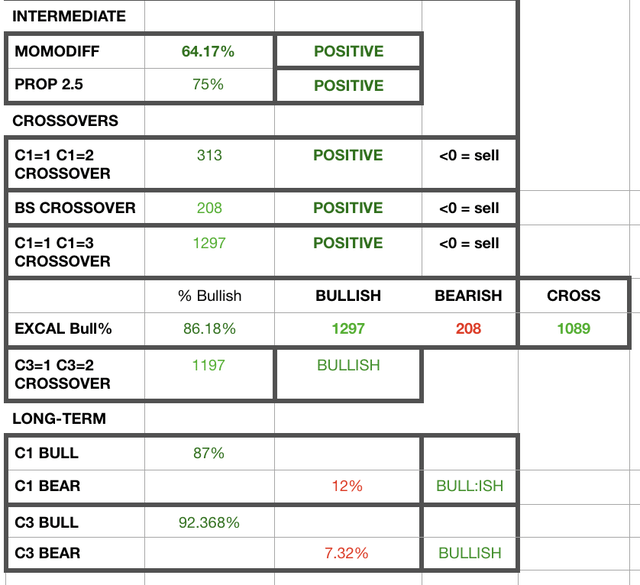 Ok; I may be wrong. But I think the correction is over. The BUYING WAVES above in 3x and in FISHNET seal it for me.

RAMPANT INFLATION? I don't see it. I do see commodities soaring. But as I write, this is explained by the Dollar weakness.
Inflation? Picture thanks to Jeffrey Snider: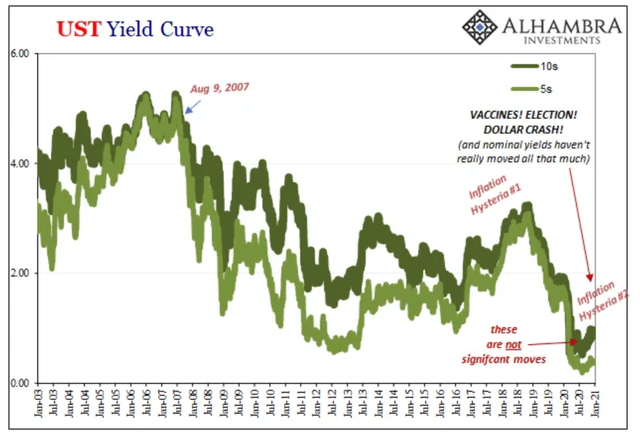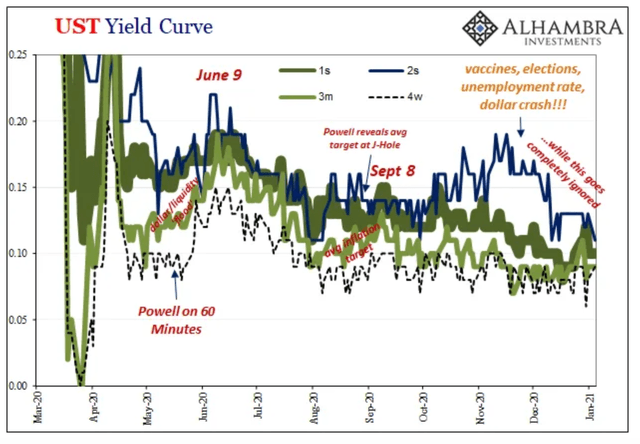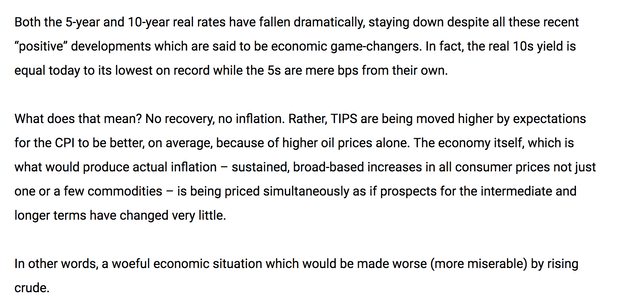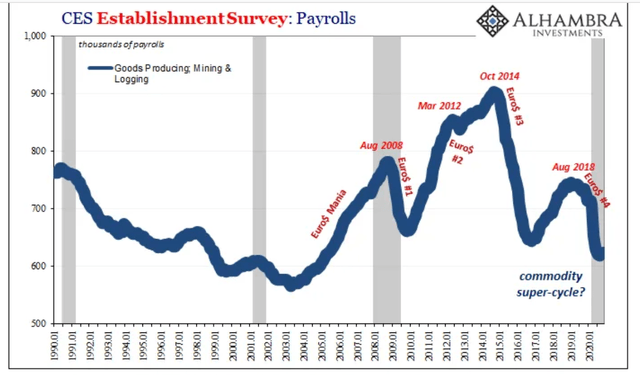 If Capitalism isn't perfect, then Communism must be. Right?


History will document the stolen election even if hysterical current affairs refuses to see it. Hysterical press; frightened courts; threatened, dubious leaders. When the Election Corruption is finally exposed, that will be the end of the Democratic Party as we know it.
I do not relish the decline of the Democratic Party. Remember, my view is that America's Democracy is a covenant given by God, a marriage, between the Patriarchal force, the Republicans, and the Matriarchal force, the Democrats. When the Male and the Female are united we have Peace and Justice. When they are at war we have chaos. From CHAOS comes ORDER. Out of DIVORCE comes MARRIAGE AGAIN. Thy Mystical Marriage that leads to ETERNAL LIFE.
Keep the faith. This age of PEACE, HARMONY and MYSTICAL MARRIAGE will come in the YEAR 2026 and will run for 9 years through 2035.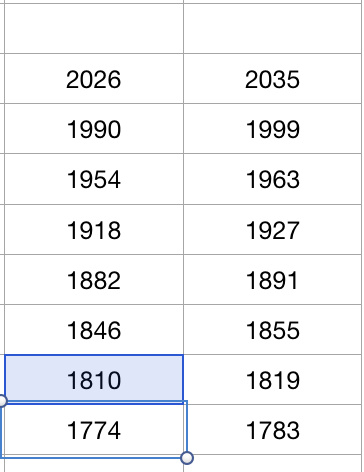 Not only will TRUMP run again, his whole family is going to run.



The DOW lost 460 points; and the VIX lost 3.29%. What is that all about? And WAS the VIX the key today?







Thank God Facebook is protecting us from the horrors of FREE SPEECH.

You own a gun? You're under arrest!

So, are we safe until then at least?

If INFLATION is coming, is HERE, why isn't GOLD rising?

You hired Americans to work for you but you are paying them less than $15/an hour? You're under arrest!

So, can we relax yet?

INFLATION? OR IS IT DEFLATION?
MJC, CGTS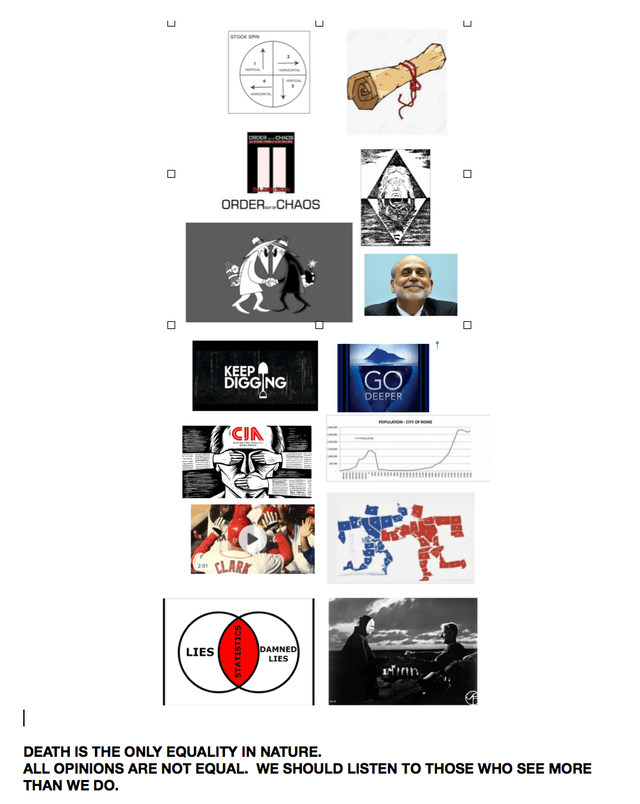 Disclosure: I am/we are long BLNK, TSLA, SOLO, WKHS.
I wrote this article myself, and it expresses my own opinions. I am not receiving compensation for it. I have no business relationship with any company whose stock is mentioned in this article.
Seeking Alpha's Disclosure: Past performance is no guarantee of future results. No recommendation or advice is being given as to whether any investment is suitable for a particular investor. Any views or opinions expressed above may not reflect those of Seeking Alpha as a whole. Seeking Alpha is not a licensed securities dealer, broker or US investment adviser or investment bank. Our analysts are third party authors that include both professional investors and individual investors who may not be licensed or certified by any institute or regulatory body.