CGTS MONDAY: ARE THE SELLERS ABSORBED FINALLY?
Please Note: Blog posts are not selected, edited or screened by Seeking Alpha editors.
CGTS Algo Trading System

CGTS MONDAY: ARE THE SELLERS ABSORBED FINALLY?
Mar. 29, 2021 10:52 PM ET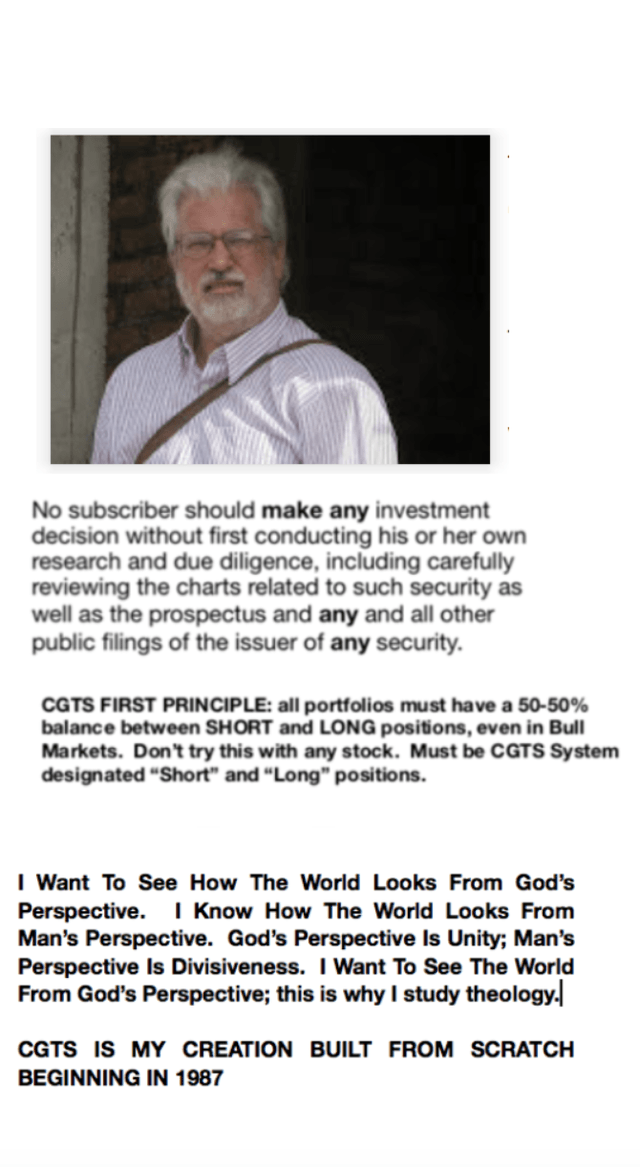 WHAT A DAY for stocks, struggle, struggle, struggle.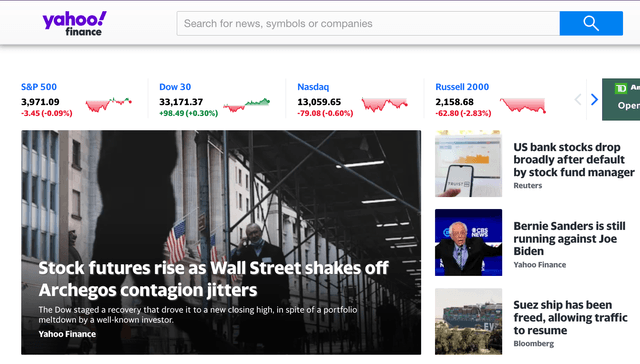 Not much breathing room for our closely-watched holdings. GBTC bounced back.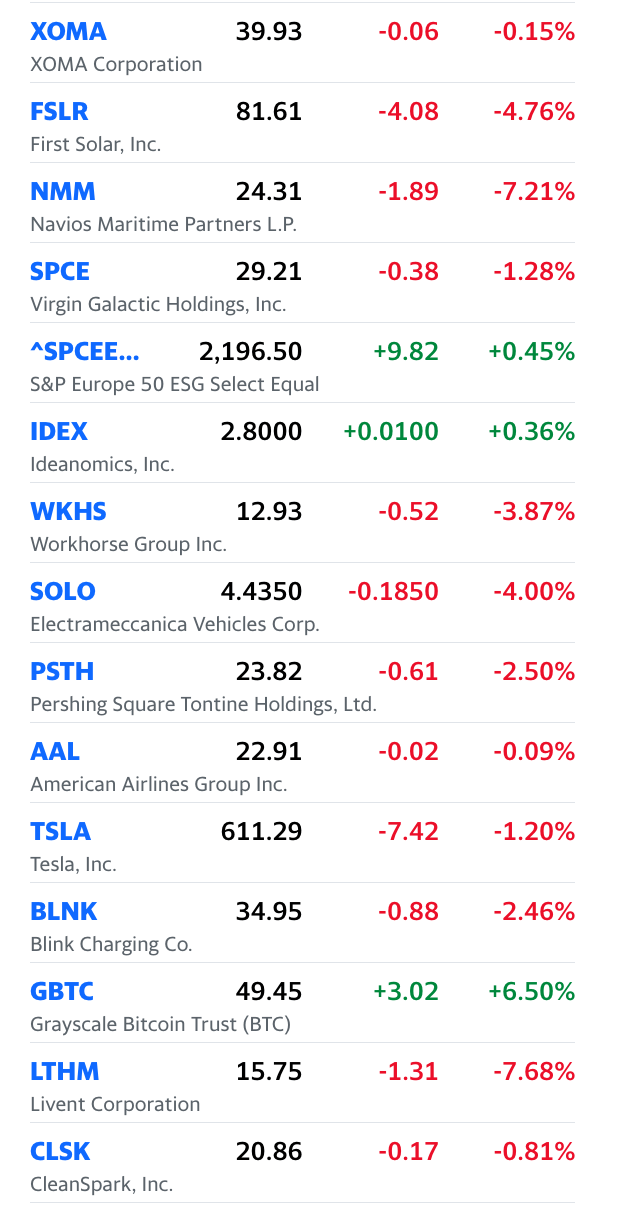 Not much air at all, in fact.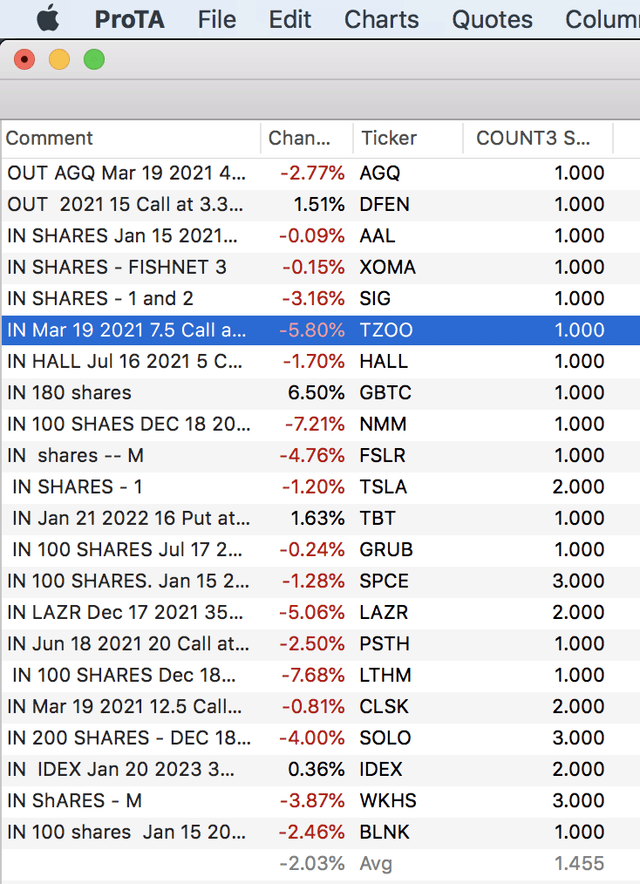 But it "feels" like this portfolio is bottoming out.
So how is this a sign of SELLING BEING ABSORBED? We'll look at this in our INSTRUMENT ROOM.
Also, we had almost no turnover in our portfolios today, after two weeks of volatility (volcanic volatility?). Instead of thousands of dollars of change in our portfolios, single digit changes. Feels like sellers are being absorbed.
We look at BABA on Friday, which has swung to BEARISH. What about IQ? Chinese tech stocks seem to be targeted for downward mutation.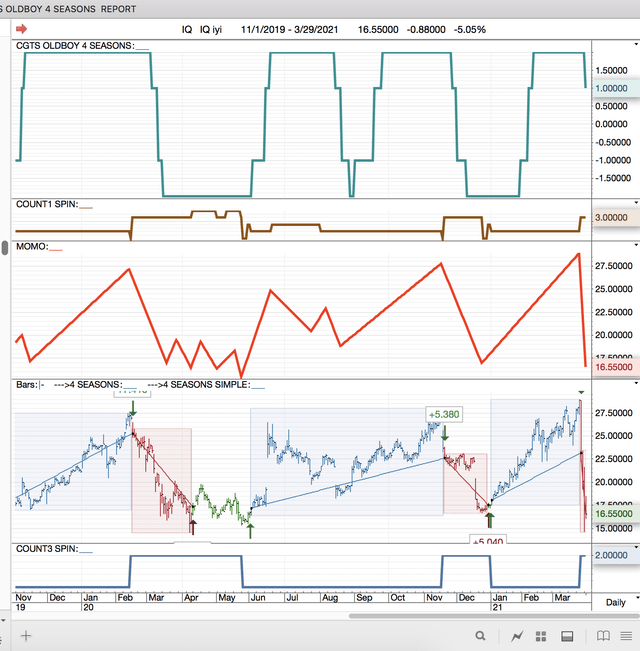 Is CHINA topping out?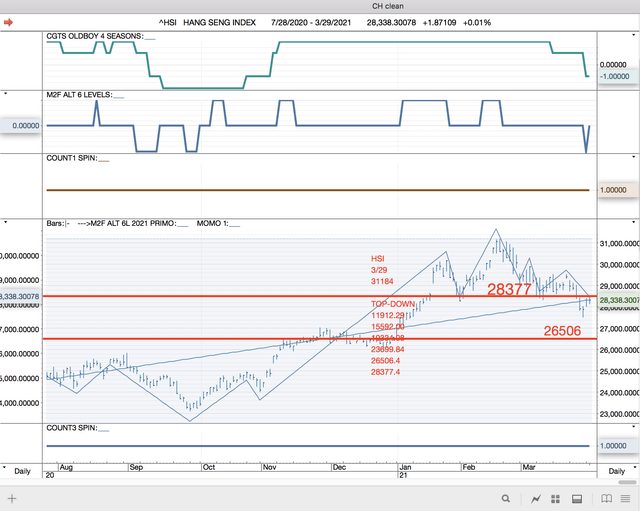 THE NDX seems to be resisting breaking down through the 12,208 bottom.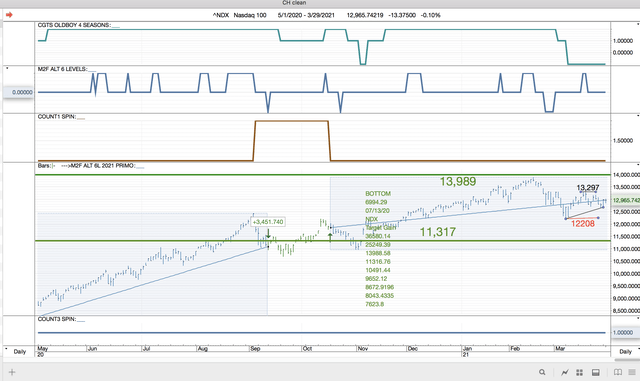 Let's look at the INSTRUMENT ROOM.
Our most sensitive instruments we call EARLY WARNING SIGNALS. They have been largely negative for the last 10 days (some of them have). Today. MOMO1 popped back to BULLISH.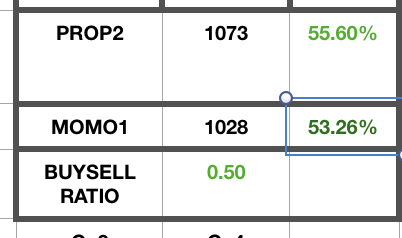 C1=1 has been in a steep decline for two weeks.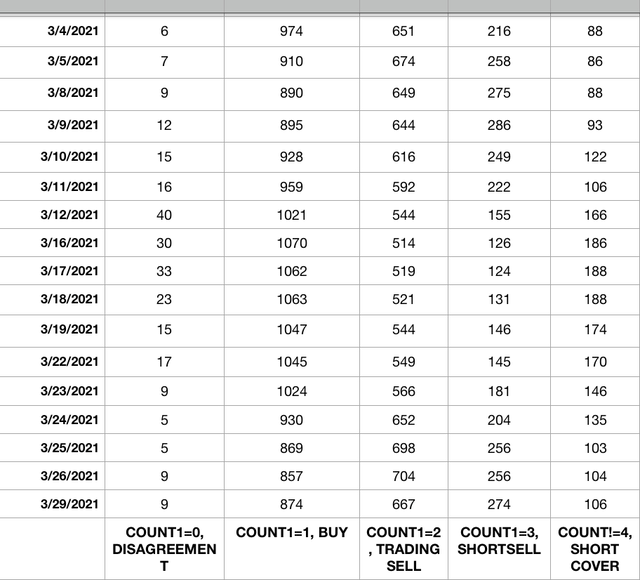 Today, C1=1 popped back into the positive.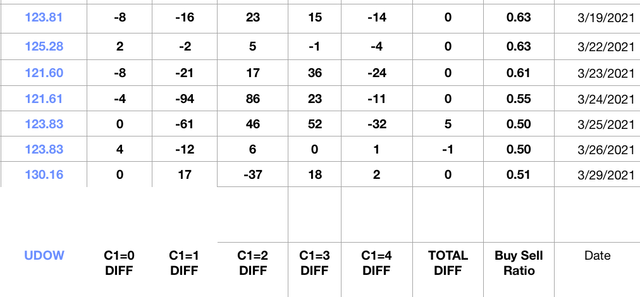 C1=1 popped +17. C1=2, Bull Market Trading Sell, lost 37 issues, 17 (or so) to C1=1 and 18 (or so) to C1=3, SHORTSELL. So thee has been BEAR MARKET disintegration.
The BULL CAMP has fallen by 10% from 2/25/2021 -- at the same time however, UDOW has gained 20 points. So, a lot of churning and rotation, but stocks have still gone up.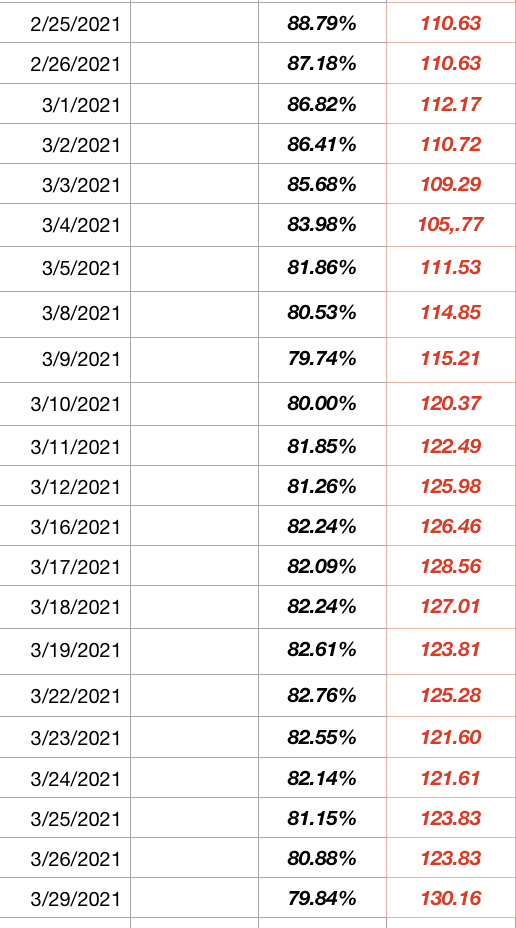 CROSSOVER. Bullish. Rebounded back over 200.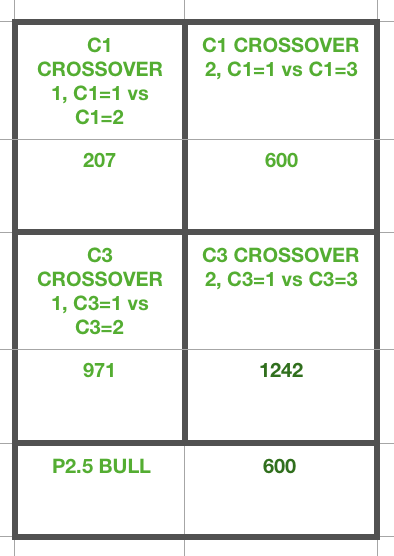 CROSSOVER TRADE, LONG, nice rally.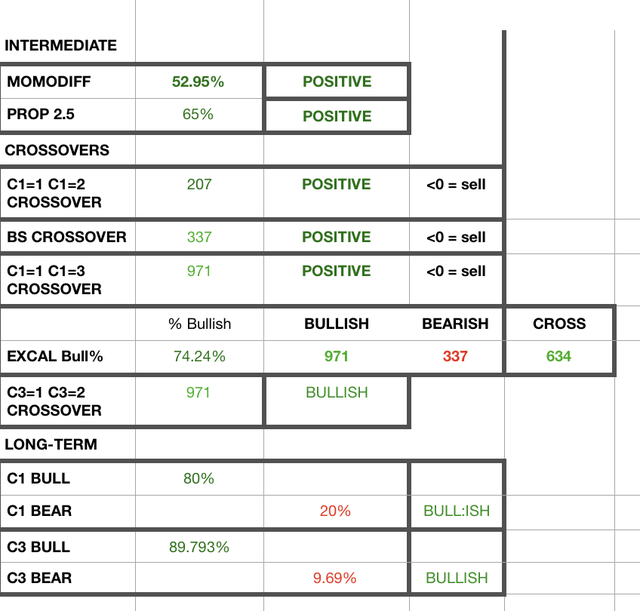 DATA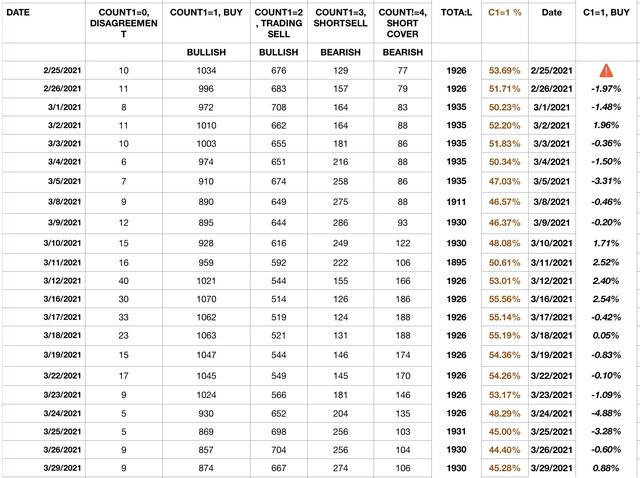 STOCKS.
We are NOT getting a LOT of new buy signals today. But a few.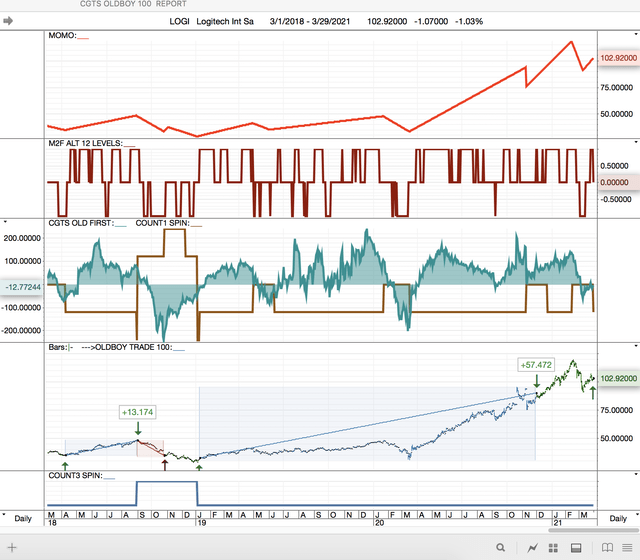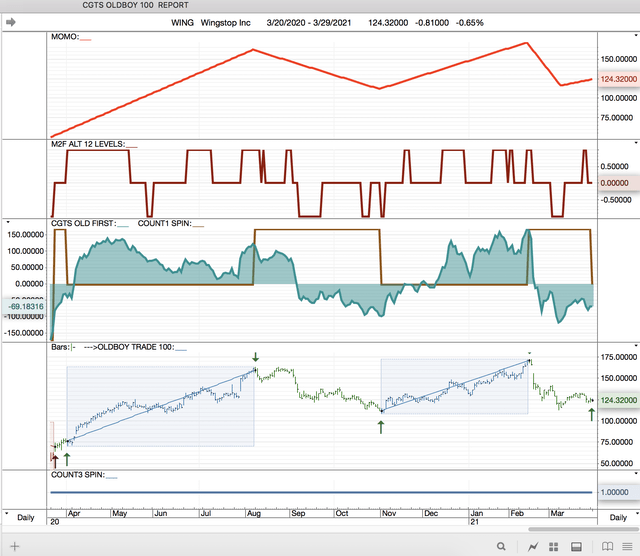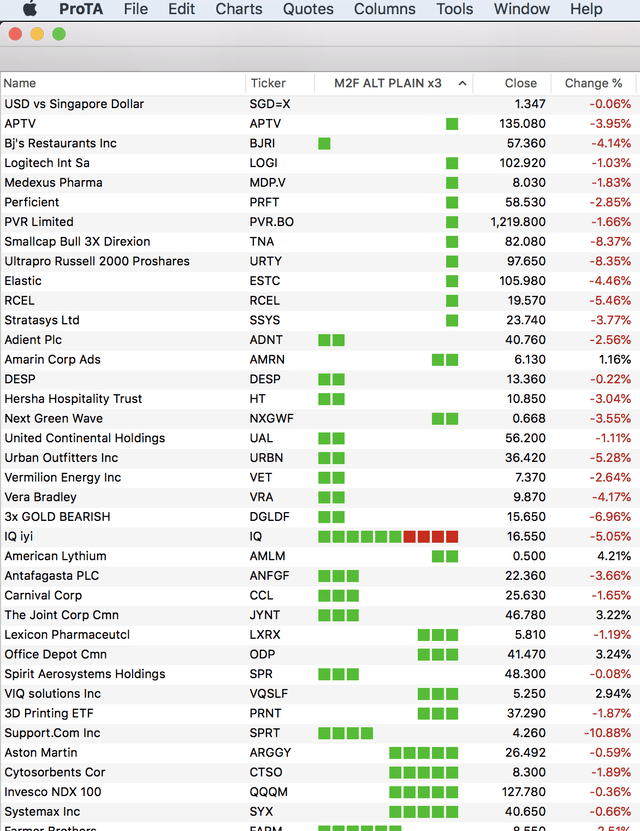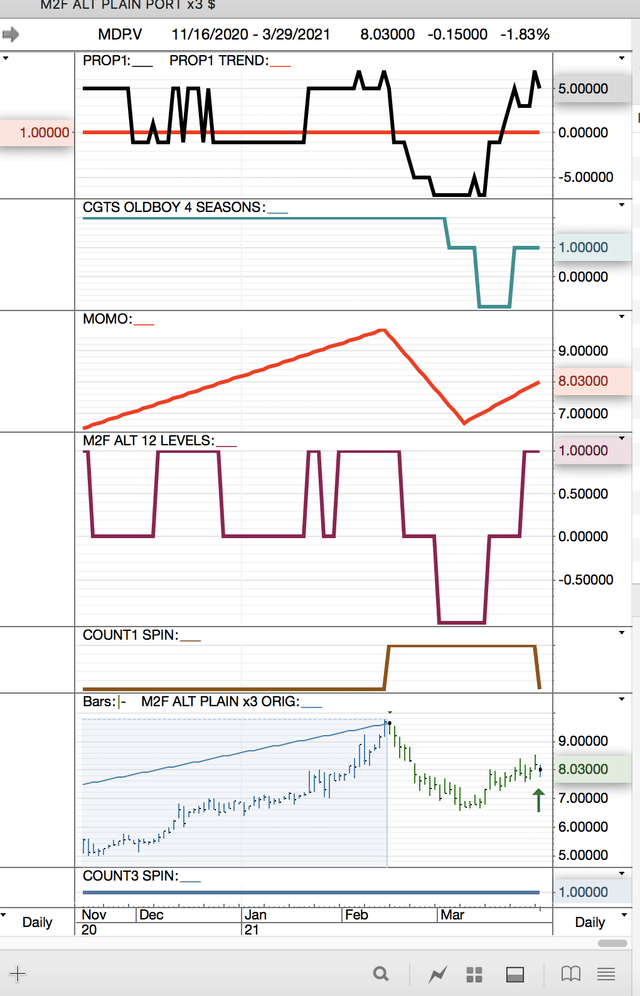 RCEL, MOMO is flat. This is sometimes a bad sign. But MOMO is mutable. It can change, turn up, and present a much better picture after it does. Gemeral rule, BUY MOMO that has already soared.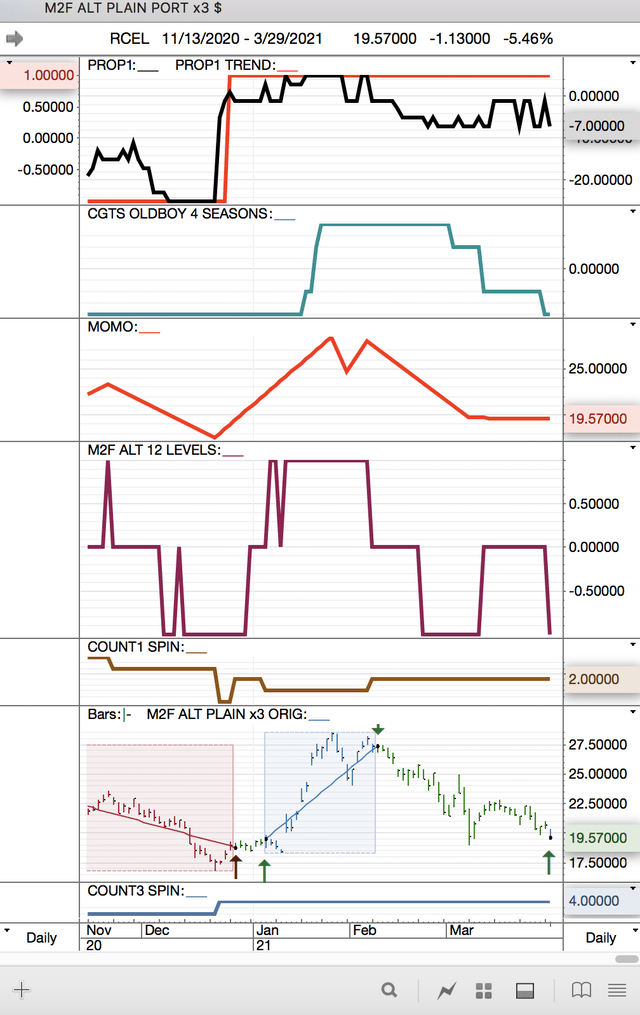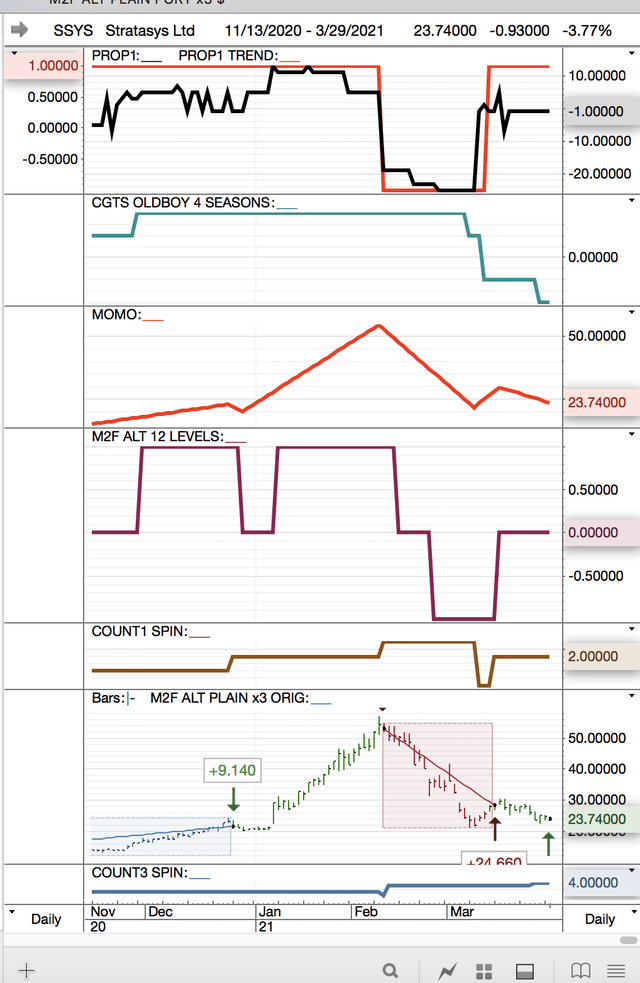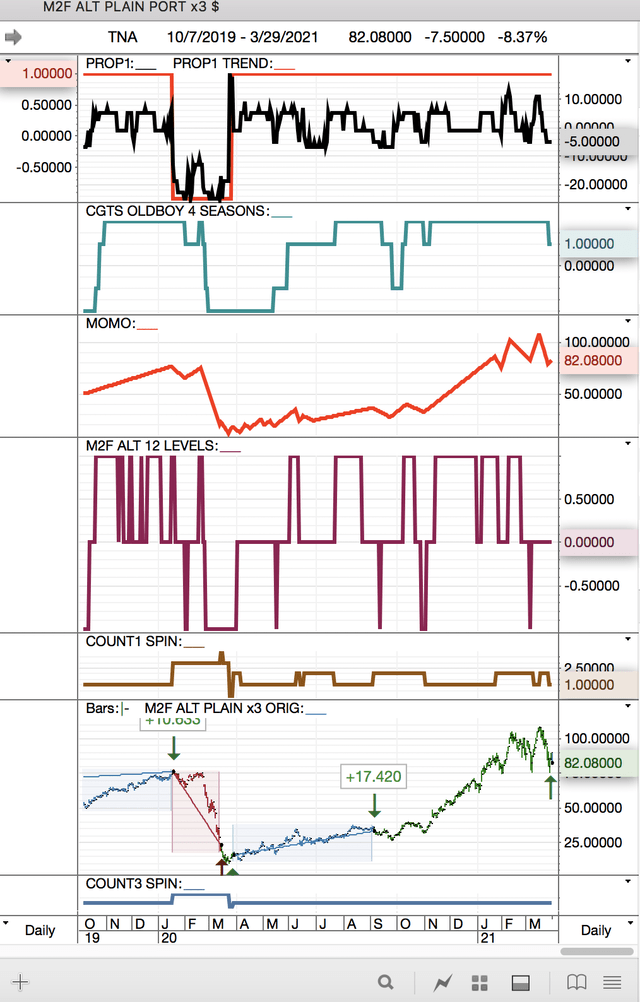 MIDCAPS want to lead? Is this true?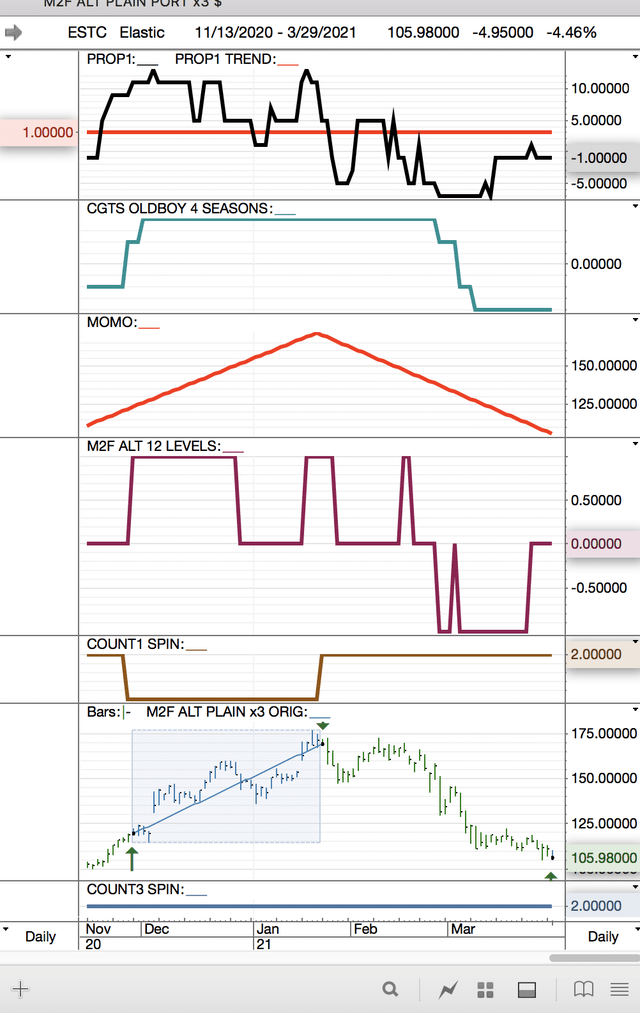 3x_M2F_ALT_PLAIN_PORTFOLIO_3_29_21.xlsx
FISHNET_DAILY_PORTFOLIO_3_29_21.xlsx
M2F_ALT_PLAIN_PORTFOLIO_times_3_3_29_21.xlsx
OLDBOY_100_PORTFOLIO_3_29_21.xlsx
HEADLINE NEWS
We are being led by COWARDS. We need to throw the COWARDS out of power. They are always looking for ways to surrender.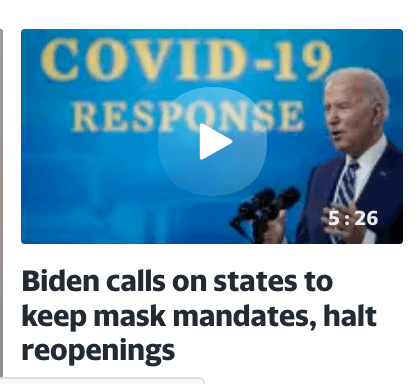 Miss Impending Doom should resign if she if afraid to lead.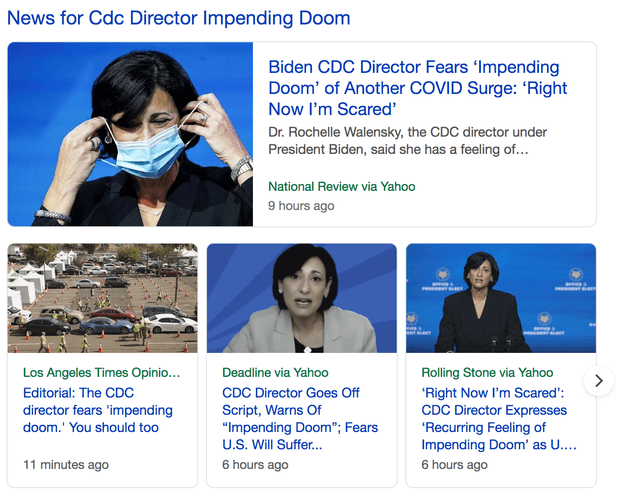 Interesting and unexpected question.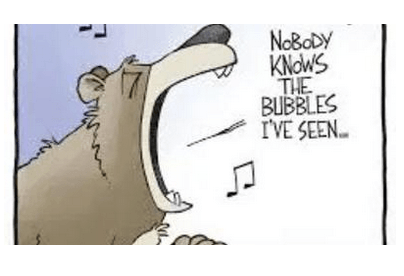 MODERATE DEMOCRATS are the key to putting JO JO on a leash.
Who's going to pay for all this? WHY, THE RICH, of course. Not really. We all get to pay.
Why Are We Vaccinating Children Against COVID-19?

What is the rationale for this and what is the basis? Why would there be a push to vaccinate six-month-old babies? Vaccinate two-year-old infants? Vaccinate six-year-old children? Ten-year-old children? Via an experimental vaccine that delivers genetic code into your cells instructing it to produce a mock portion of the virus?

Before examining this issue directly, we wish to situate the illogicality and real concerns of vaccinating children within the devastating Covid-19 societal restrictions.

We point out that lockdowns, school closures, and mask mandate policies have made no sense whatsoever (particularly the prolonged restrictions) and as a consequence of their implementation, societal devastation has occurred and is still occurring and the impact on children's health and well-being has yet to be examined in toto. The crushing harms are amplified and thus even more dramatic on women and the poorer members of society.

We also know that masks can be potentially dangerous to children. In terms of children and Covid-19, we know children do not transmit Covid-19 virus and that the concept of asymptomatic spread has been questioned severely, particularly for children. Children, if infected, just do not spread Covid-19 to others readily, either to other children, other adults in their families or otherwise, nor to their teachers. This was demonstrated elegantly in a study performed in the French Alps. The pediatric literature is settled science on this.

Not only is there an absence of evidence supporting the notion that children spread Covid-19 virus in any meaningful way, but there is direct evidence showing that they simply do not spread this disease! This has been shown in school settings and as published in other papers. Children typically, if infected, have asymptomatic illness. It is well-noted that asymptomatic cases are not the drivers of the pandemic; something particularly important in relation to children as they're generally asymptomatic.

This is how the Democratic Party destroys itself (again).



Let's not blame China. It wasn't intentional, was it? It was an accident, wasn't it?

China, for instance? China has been attacking Canada, Australia and the UK. Does that sound familiar?

The new tyranny of democracy.
MJC, CGTS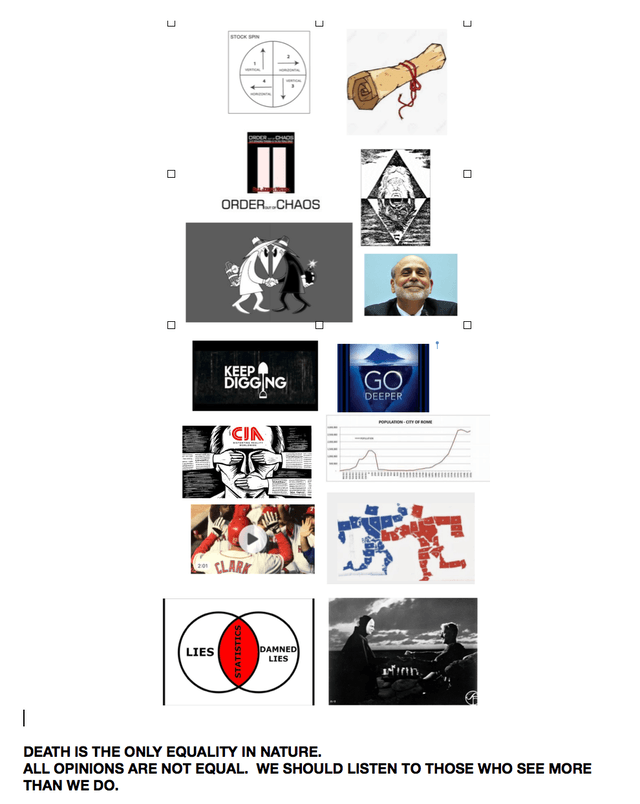 Disclosure: I am/we are long blnk, clsk, fslr, tsla, lthm.
I wrote this article myself, and it expresses my own opinions. I am not receiving compensation for it. I have no business relationship with any company whose stock is mentioned in this article.
Seeking Alpha's Disclosure: Past performance is no guarantee of future results. No recommendation or advice is being given as to whether any investment is suitable for a particular investor. Any views or opinions expressed above may not reflect those of Seeking Alpha as a whole. Seeking Alpha is not a licensed securities dealer, broker or US investment adviser or investment bank. Our analysts are third party authors that include both professional investors and individual investors who may not be licensed or certified by any institute or regulatory body.