CGTS MONDAY:CGTS INSTRUMENT ROOM HAS RESISTED THE CHAOS NICELY, STILL BULLISH
Please Note: Blog posts are not selected, edited or screened by Seeking Alpha editors.
CGTS Algo Trading System

CGTS MONDAY:CGTS INSTRUMENT ROOM HAS RESISTED THE CHAOS NICELY, STILL BULLISH
May 24, 2021 9:55 PM ET
Closely-watched: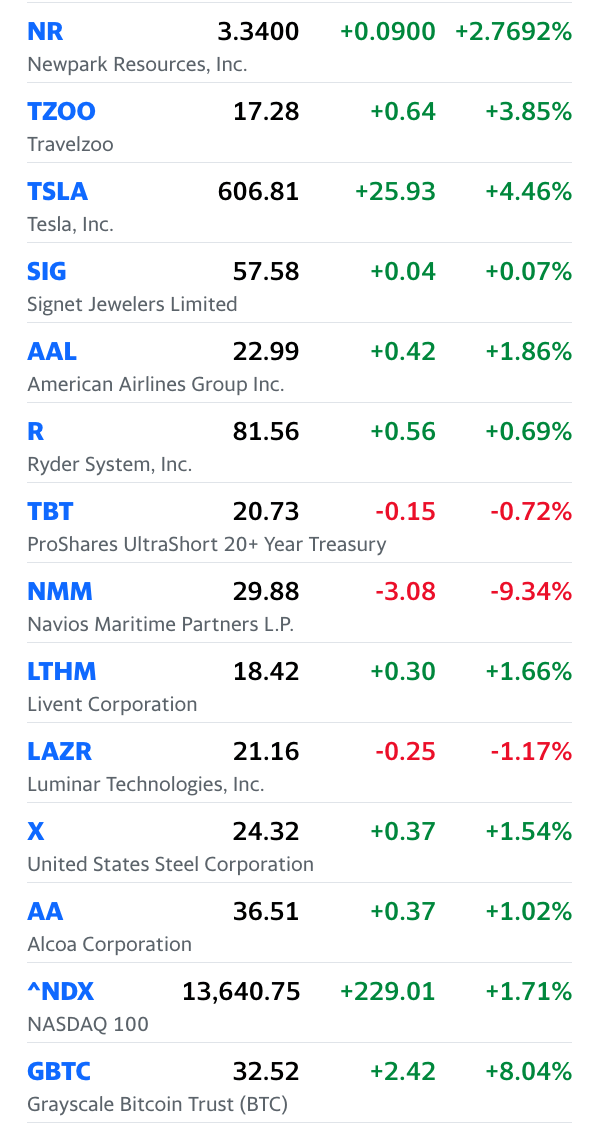 I have been pleased with our system holding steady through all the selling in May. Our Instrument Panel has held steady and resisted MANY calls in the $Press for panic.
We have been advocating QS, QUANTUMSCAPE, since it was trading over $100. We suggested waiting. We are still waiting. We thought we might find support @ 19.9. But if you look at RED MOMO, we won't see a bottom until MOMO bottoms ABOVE the earlier bottom.
What does that mean?
This is a RED MOMO TRADING BOTTOM: MOMO bottoms, turns back up, at a higher level than it did the last time.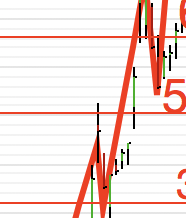 This is not a RED MOMO trading bottom: MOMO tops, turns down again, at a lower level than the one before.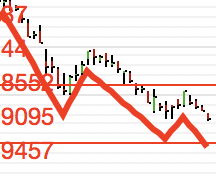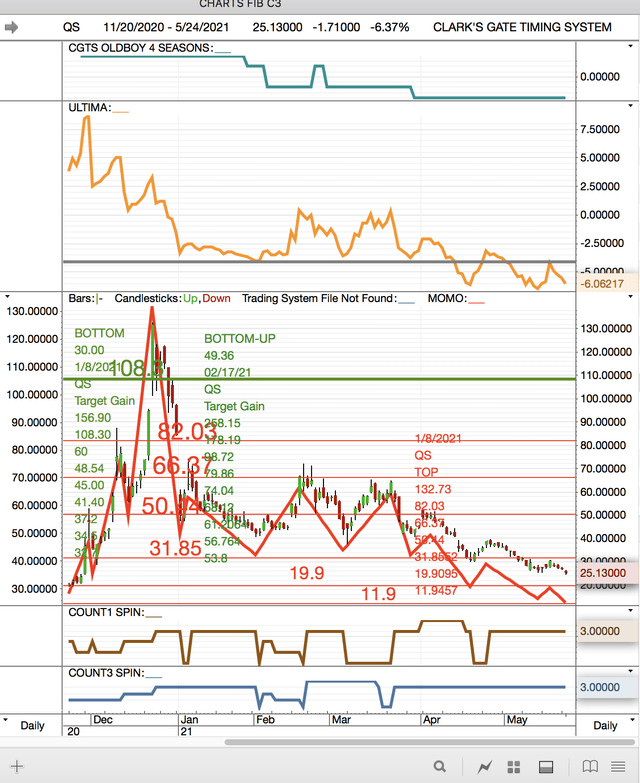 Anyway. some more stocks we are watching: NFLX.
BYND, BEYOND MEAT, which jumped 10% today. Look how it sank to 108.4 support and then jumped up. And look how ORANGE UTIMA is jumping back toward ZERO with the price jump.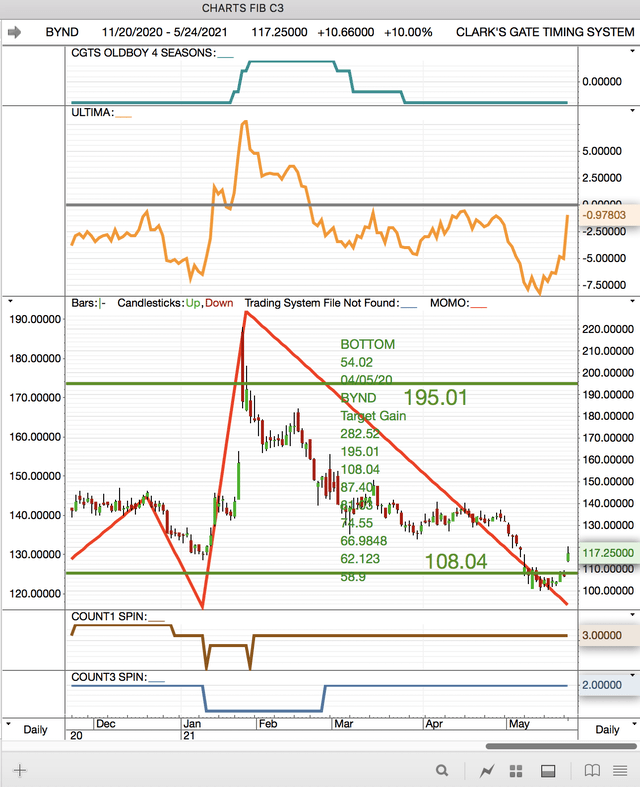 GBTC, which rallied back a bit today. 30.16 is holding at the moment. Note how COUNT3 (blue, bottom pane) moved up to C3=2, TRADING SELL, just when a tired GBTC began to correct in FEB.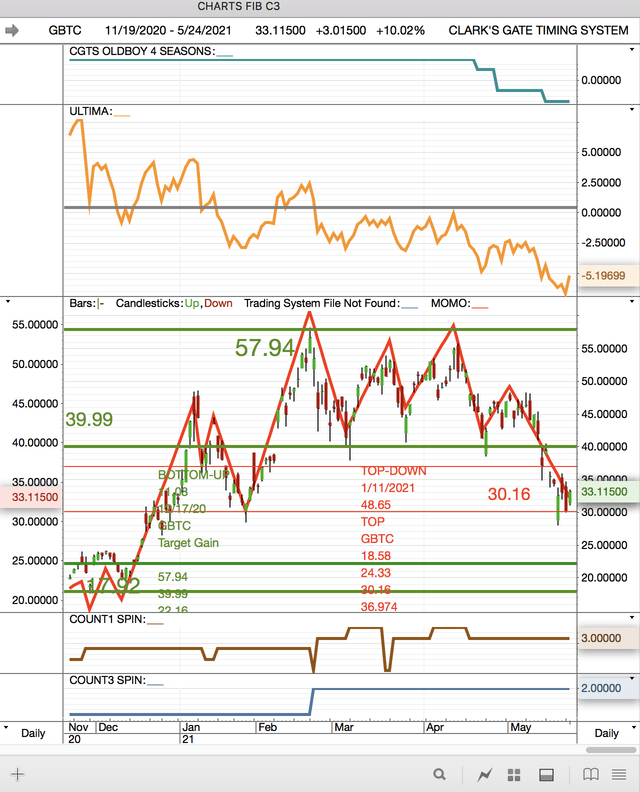 We own NMM.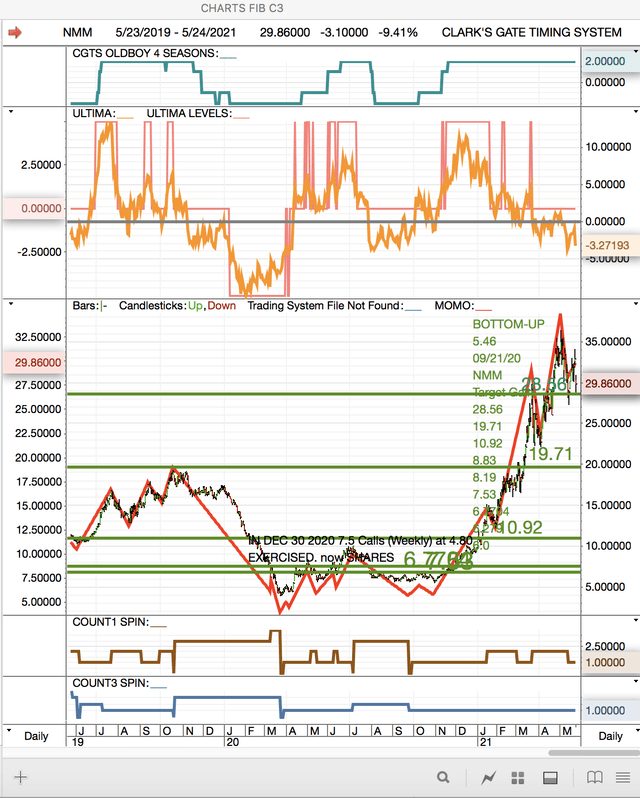 NFLX. Don't believe NFLX is going down for the count.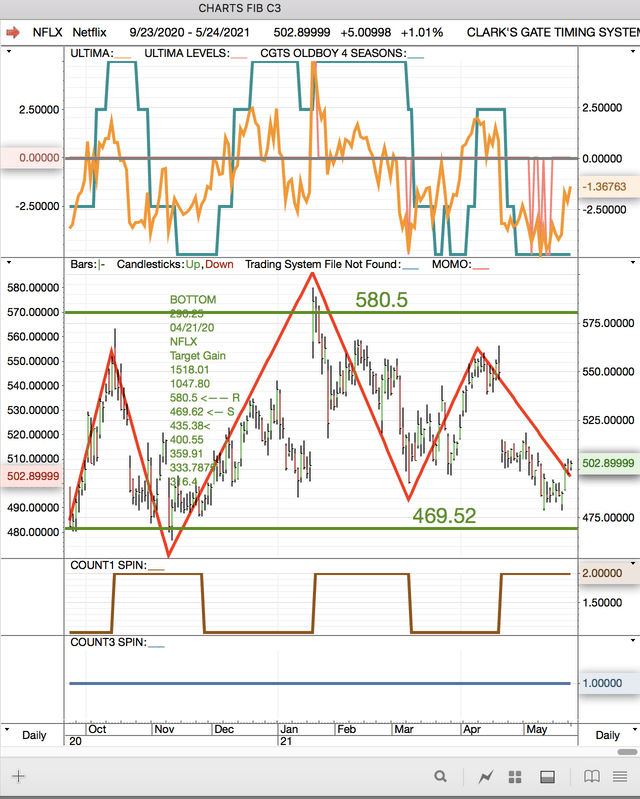 PLUG. Watch MOMO. Still negative. WAIT.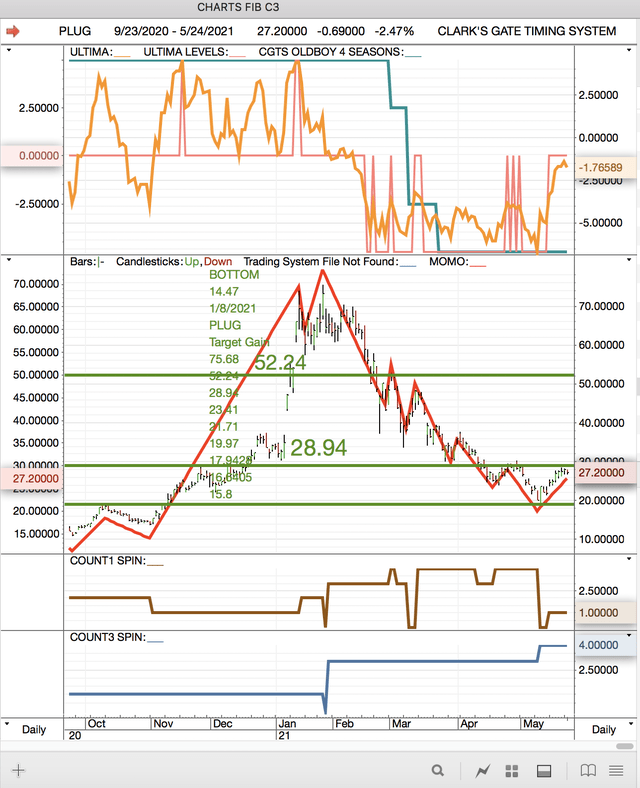 SOLO. UGG. WAIT, WAIT, WAIT.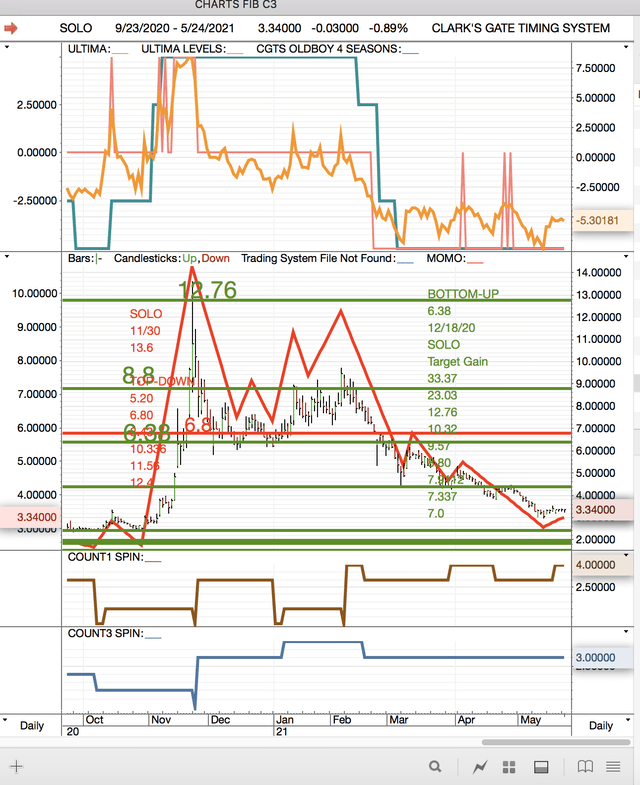 No new 3x-ETF trades. SHORT LIST from the 3x Report.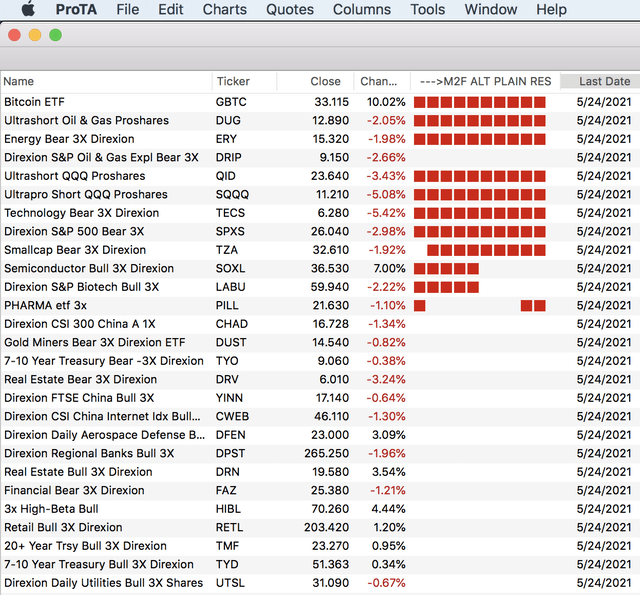 LONG LIST.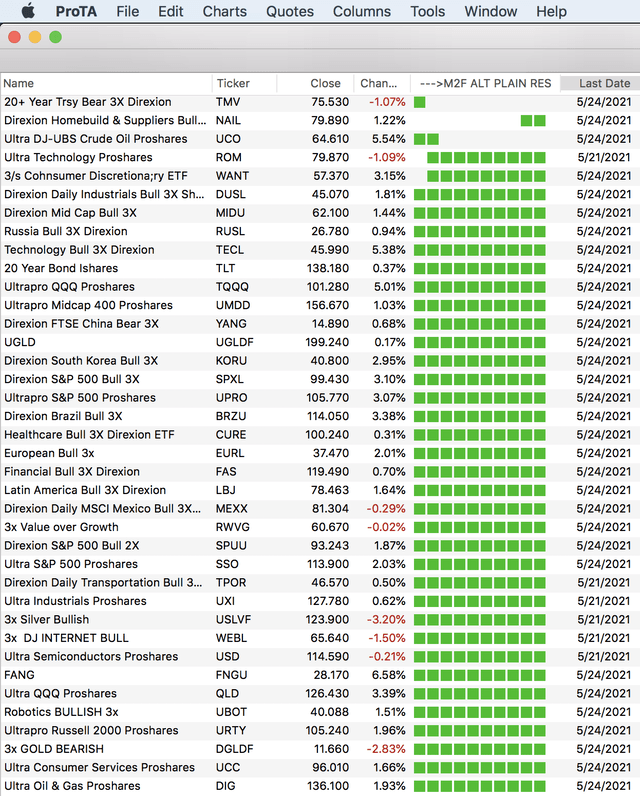 CGTS INSTRUMENT ROOM
Almost all good. And almost a non-day in terms of COUNT1 SPIN change.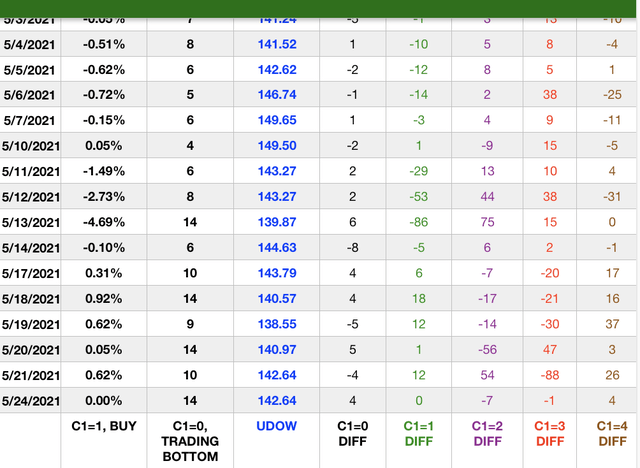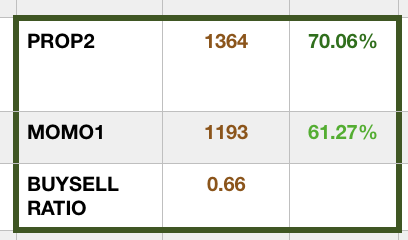 ULTIMA continues to resist the BULL. 5 of 6 indicators BULLISH.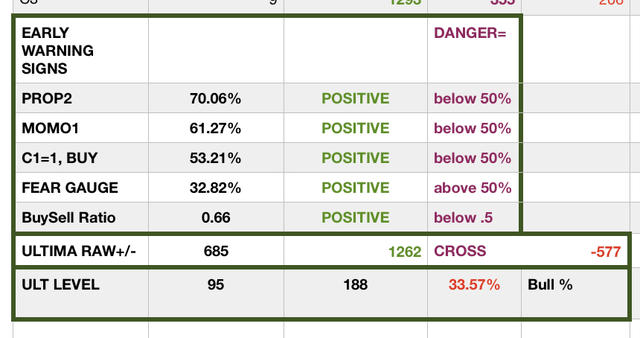 Intermediate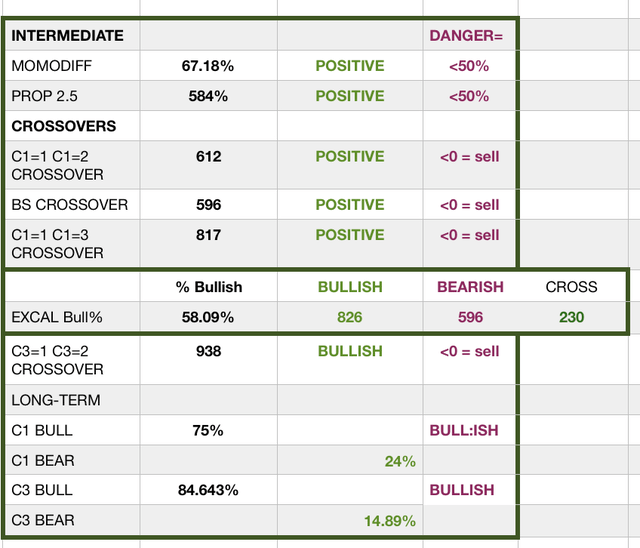 CROSSOVERS, bullish, gaining strength.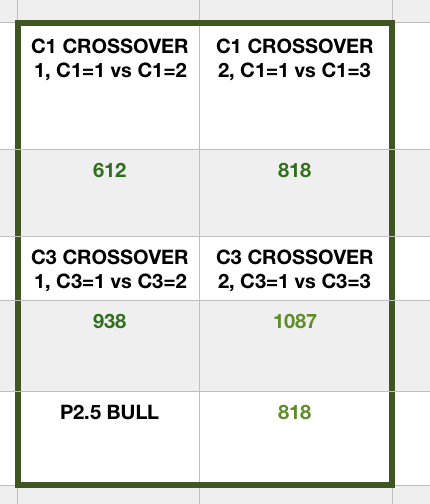 CROSSOVER TRADE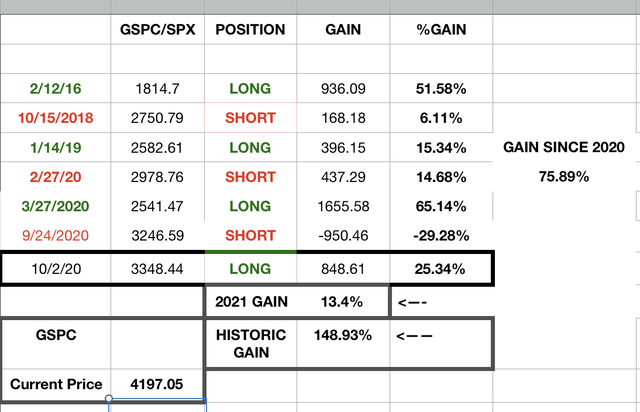 LONG, up 13.4% for 2021.
UP 25.34% in this LONG TRADE, begun 10/2/20.
DATA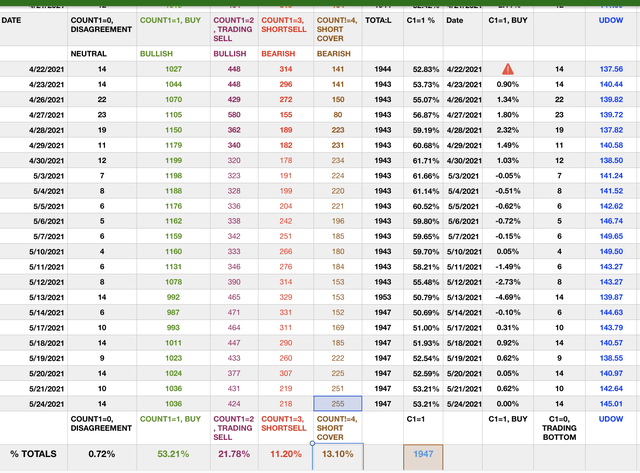 CGTS RETURNS
3x_M2F_ALT_PLAIN_PORTFOLIO_5_24_21.xlsx
COUNT3. WE have developed and tested trading systems for COUNT1 SPIN. COUNT3 is relatively new.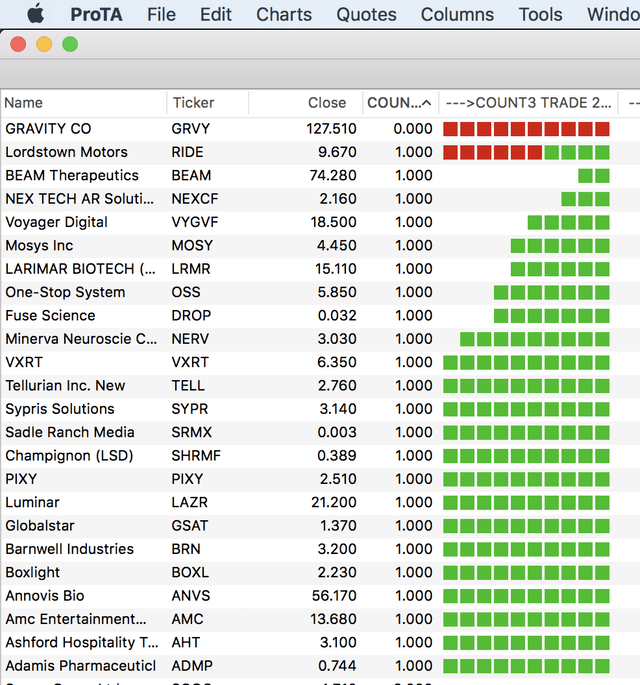 BEAM THERAPEUTICS.
REMEMBER, C3=1, BUY, C3=2, SELL. C3=3, SHORSELL. C3=4, SHORT COVER.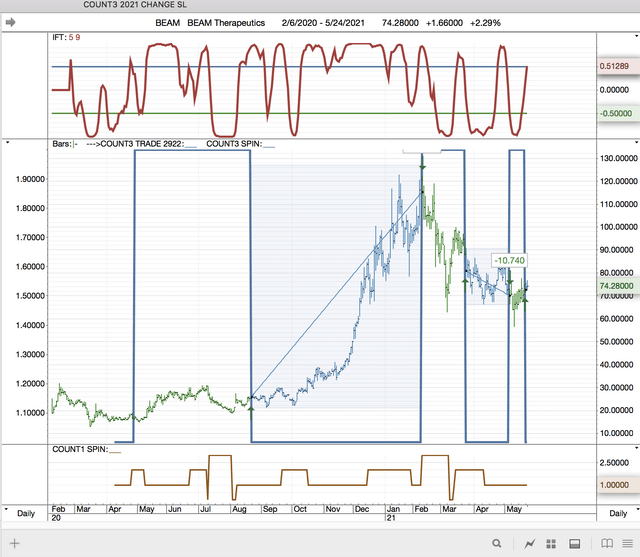 OSS. C3=1, BUY.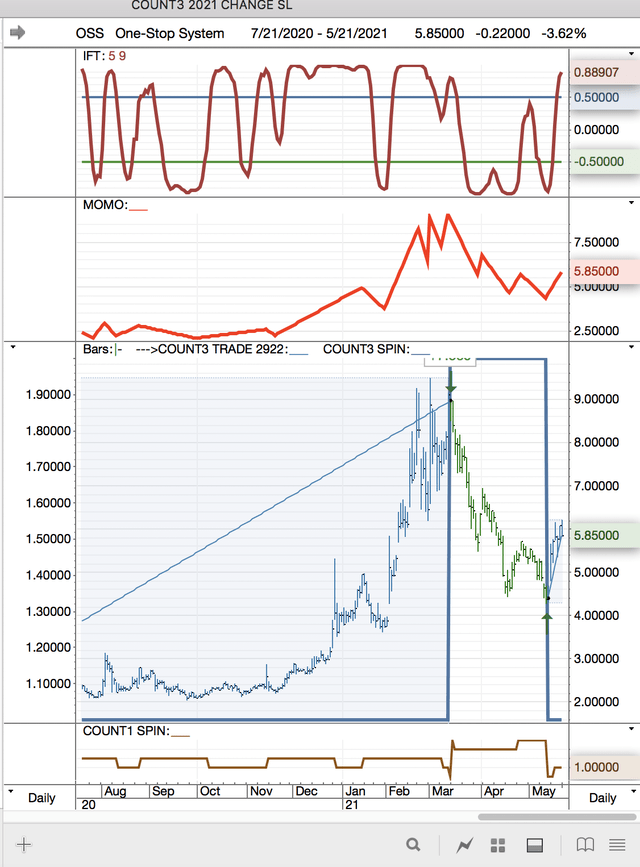 LAZR. NOTE, MOMO has bottomed.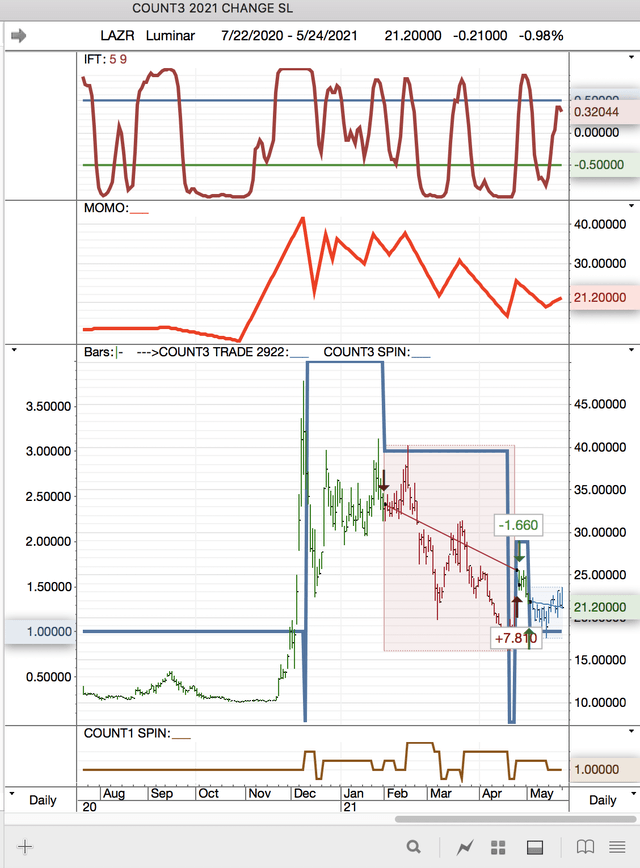 GSAT. Very nice MOMO picture.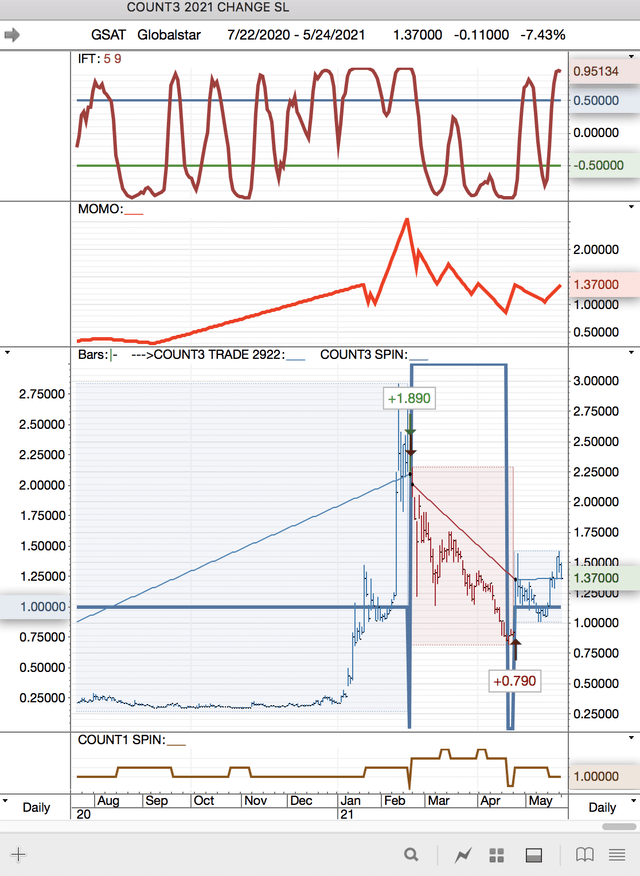 C3=1. MOMO is ok and should make a higher low soon.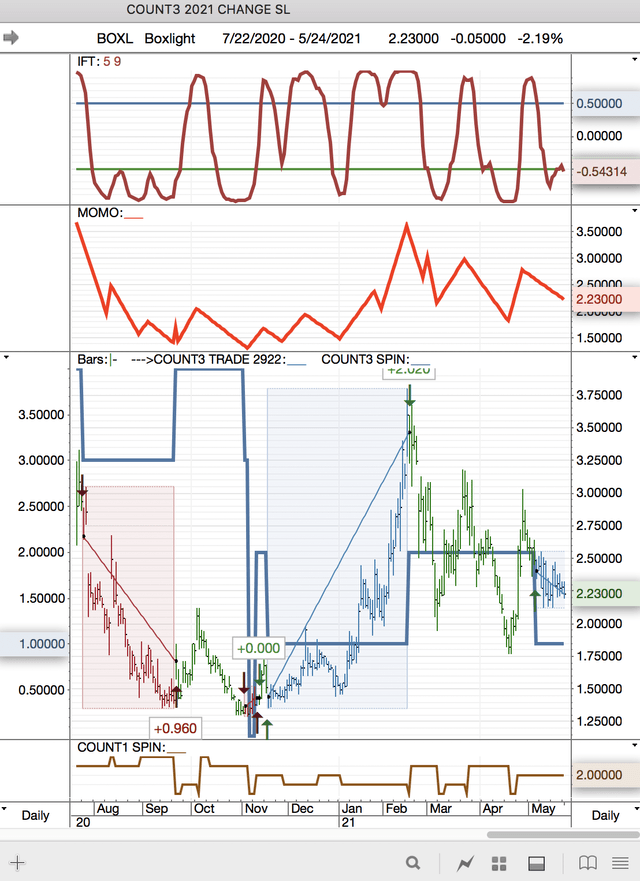 AMC. I would not trade it because of the imbalances caused by SOCIAL MEDIA hysteria However, it looks poised to rally here.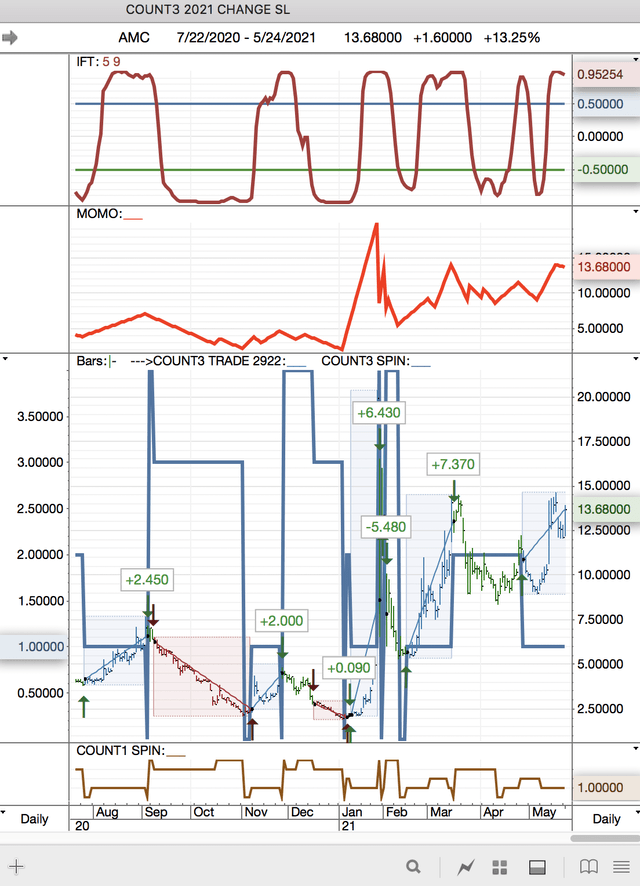 AHT, already 1/2 through its rally here. WAIT.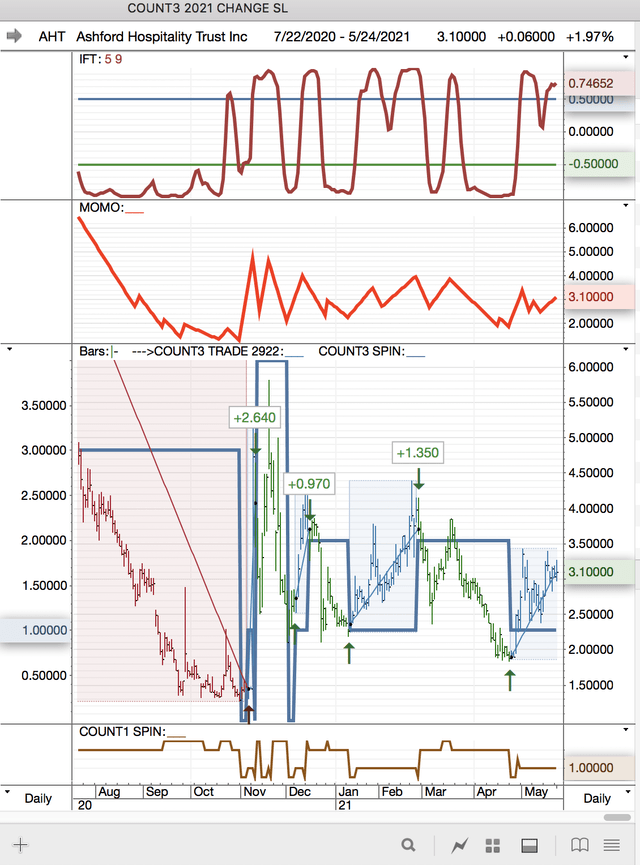 SPCE, VIRGIN GALACTIC, our old friend. A nice flight over the weekend; a nice rally today, 28%. Still, however, we would wait. COUNT3 flipped from C3=3 to ZERO back to C3=3; MOMO is questionable.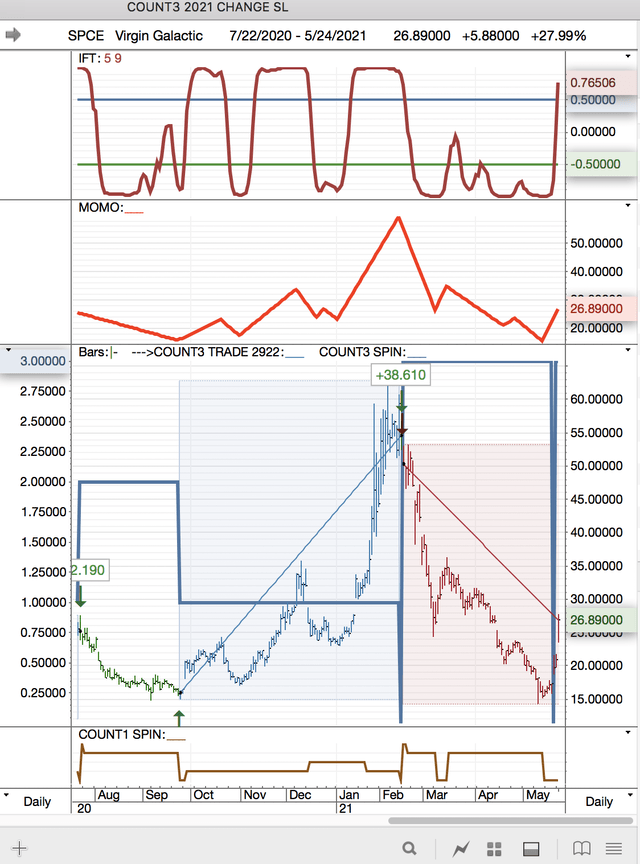 LABU, MOMO says it is going lower.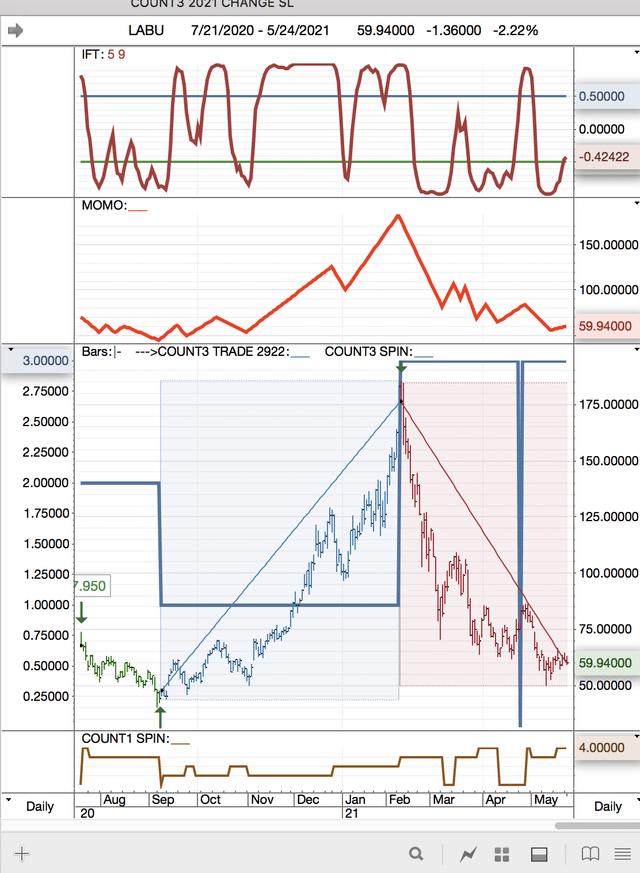 IPAV. SHORTSELL.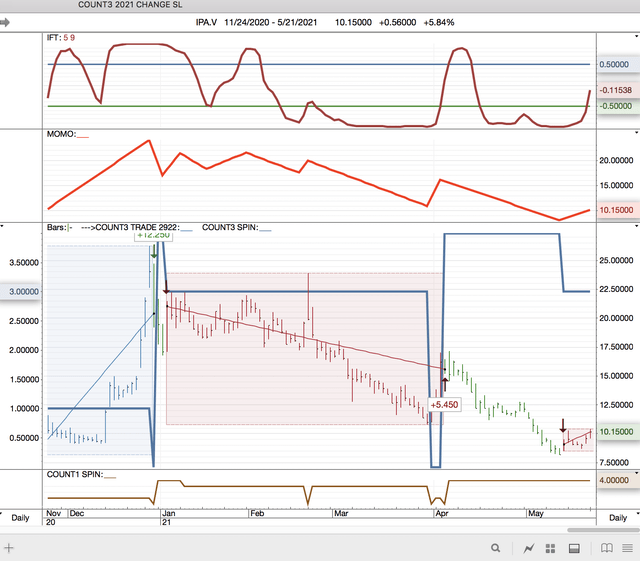 BCH-USD. Heading lower. Even against a weak dollar.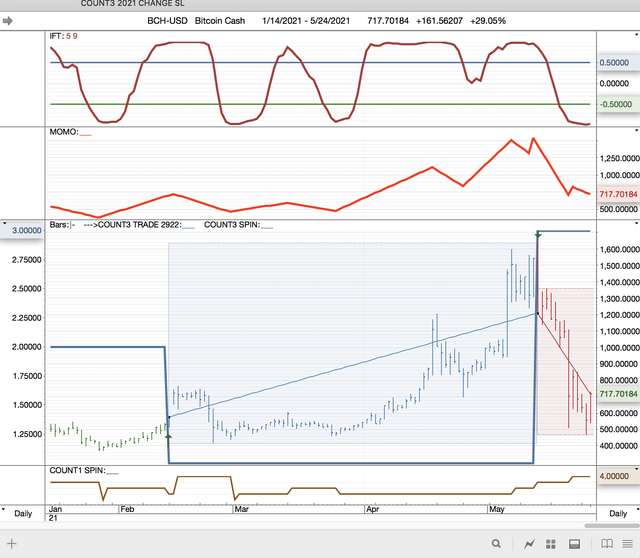 IS this a TBT top?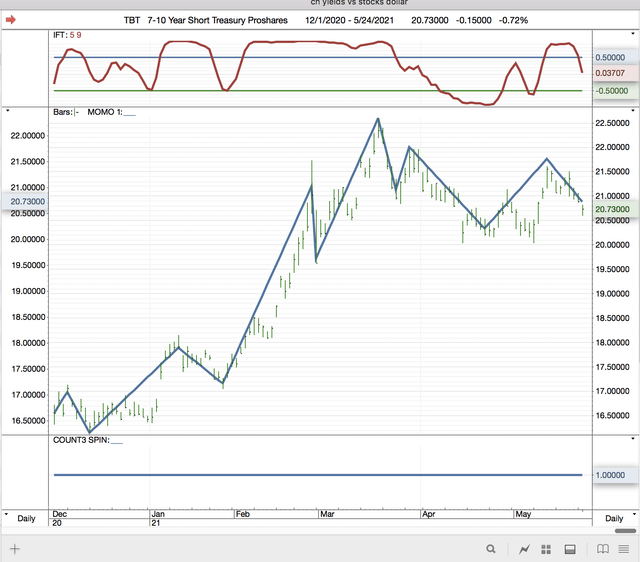 Is this a GLD top?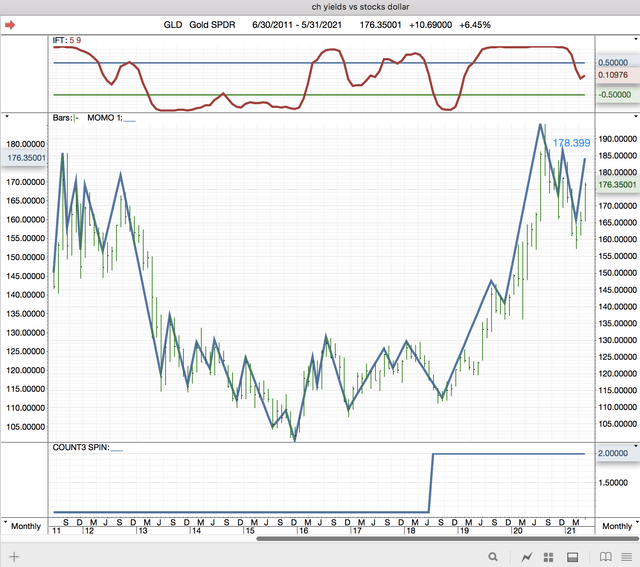 Is US DOLLAR support breaking?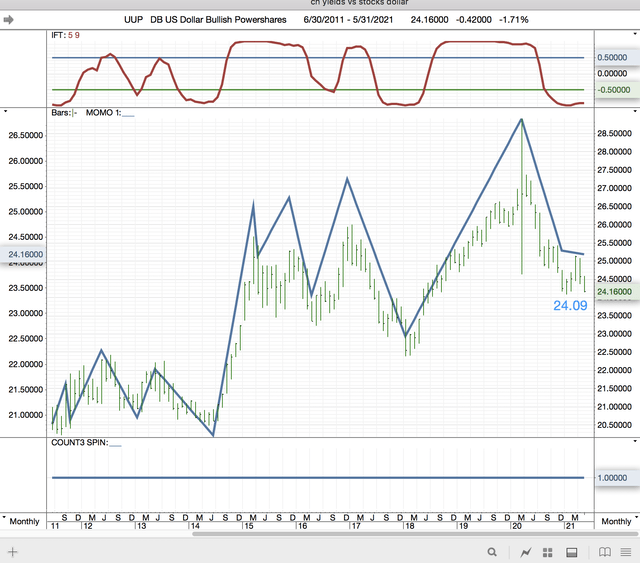 HEADLINE NEWS
Bob Dylan turns 80.
Could it be that many black women were not qualified to work as investment bankers?
MJC, CGTS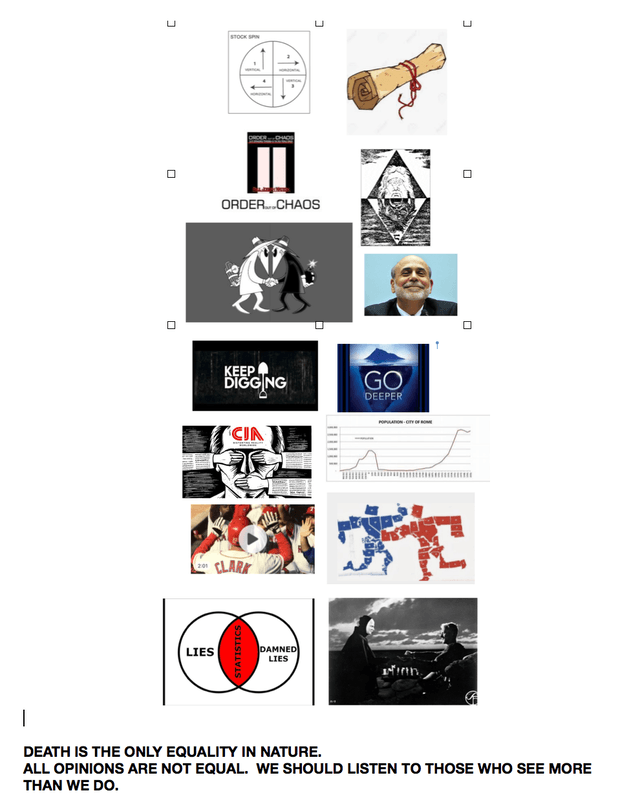 Disclosure: I am/we are long C watched List.
I wrote this article myself, and it expresses my own opinions. I am not receiving compensation for it. I have no business relationship with any company whose stock is mentioned in this article.
Seeking Alpha's Disclosure: Past performance is no guarantee of future results. No recommendation or advice is being given as to whether any investment is suitable for a particular investor. Any views or opinions expressed above may not reflect those of Seeking Alpha as a whole. Seeking Alpha is not a licensed securities dealer, broker or US investment adviser or investment bank. Our analysts are third party authors that include both professional investors and individual investors who may not be licensed or certified by any institute or regulatory body.