CGTS Algo Trading System

CGTS WEDNESDAY: NICE DAY TODAY.
May 26, 2021 9:16 PM ETDPST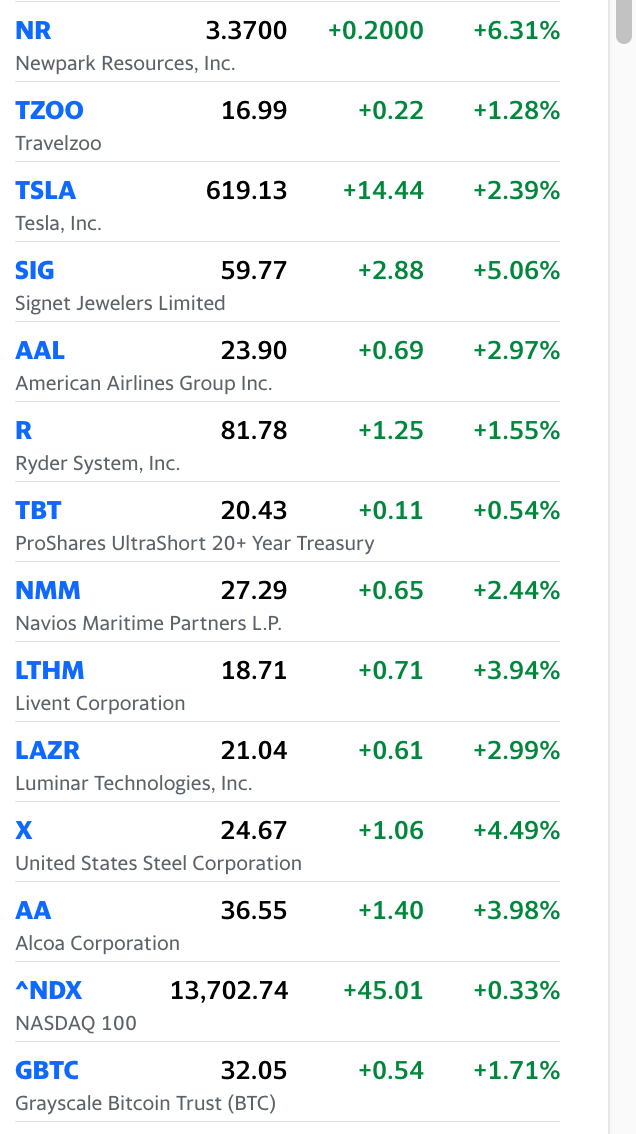 Closely-Watched: all GREEN. It's been a while for that.
Since we missed yesterday, we want to get this in first today.
Everything remains bullish. ALMOST everything.

C1 Daily Changes: C1=1, BUY: +15. C1=3, SHORTSELL: -14.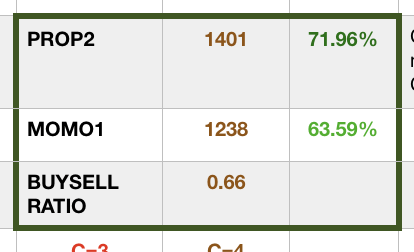 Very bullish short-term picture.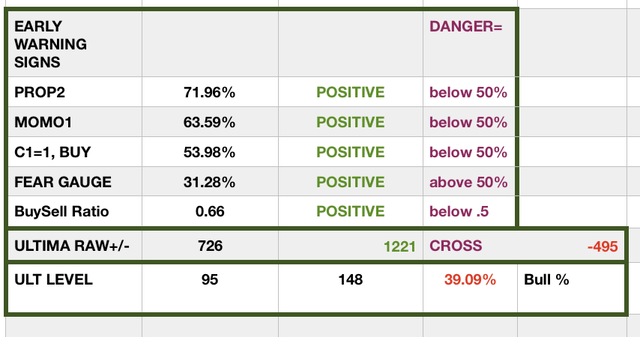 ULTIMA still negative. Nothing else is negative.
Both C1 Crossovers (top row) must go negative for us to SELL/SHORT the markets.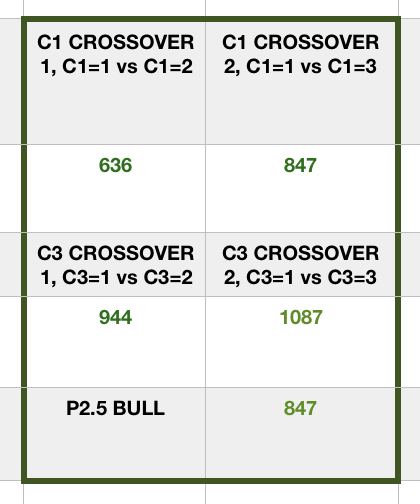 CROSSOVER TRADE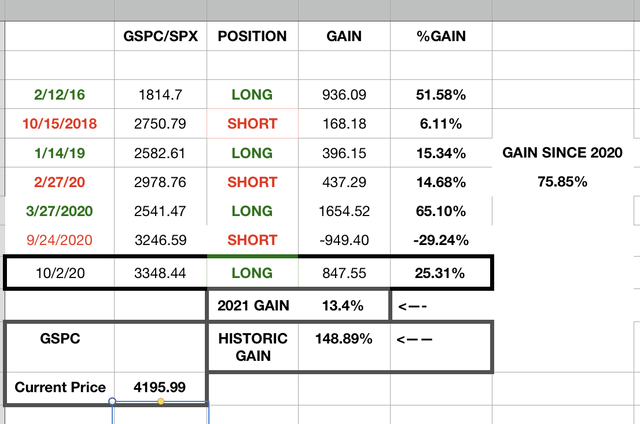 Nice gains so far this year and this LONG trade that began 10/2/20.
DATA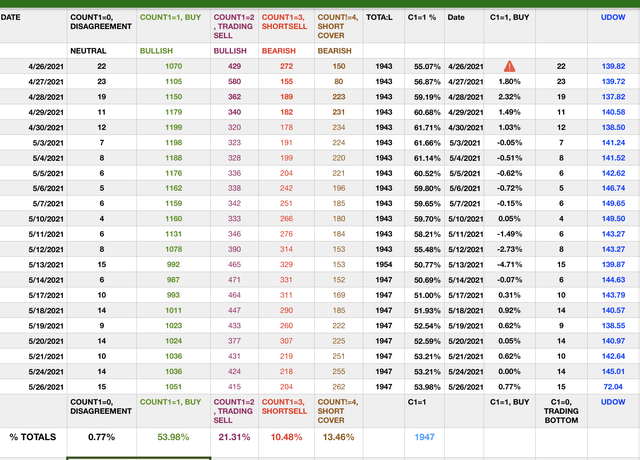 STOCKS
3x_M2F_ALT_PLAIN_PORTFOLIO_5_26_221.xlsx
Note: a lot of 3x ETFs split their shares today. BEWARE.
3x Trading: We are looking at one NEW 3X TRADE today, LONG DPST, Regional Banks Bullish.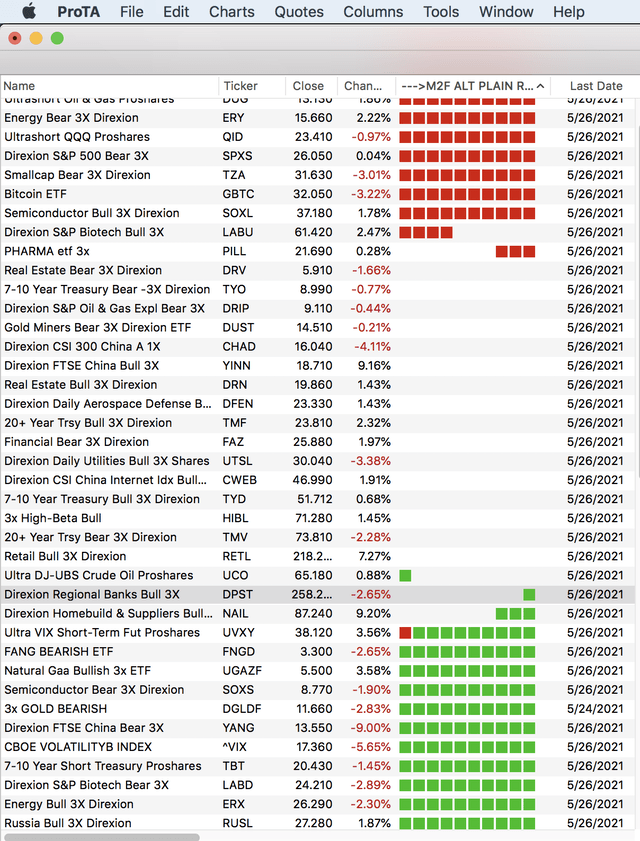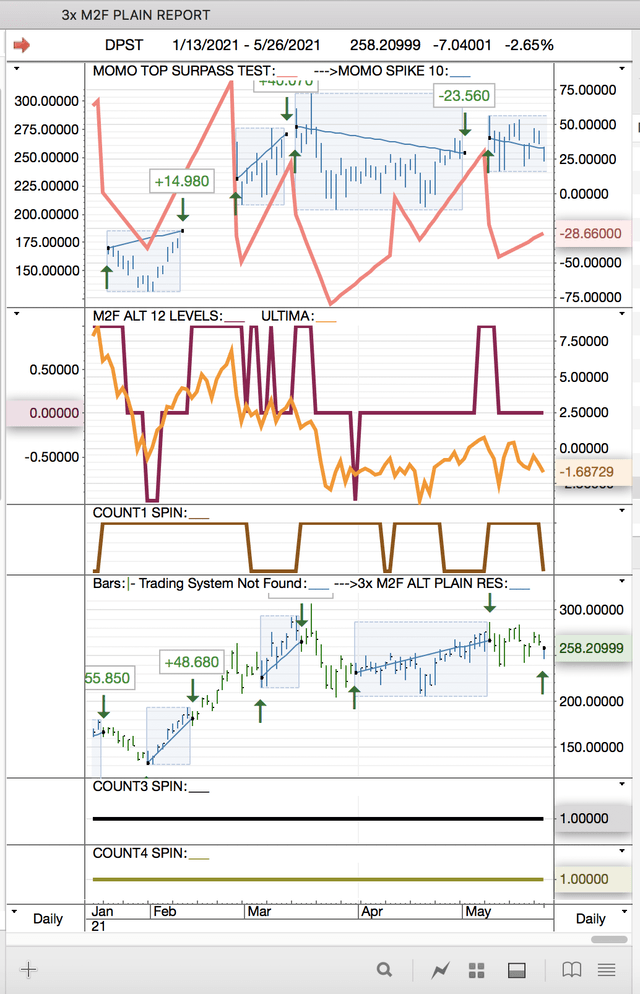 DPST call options are expensive.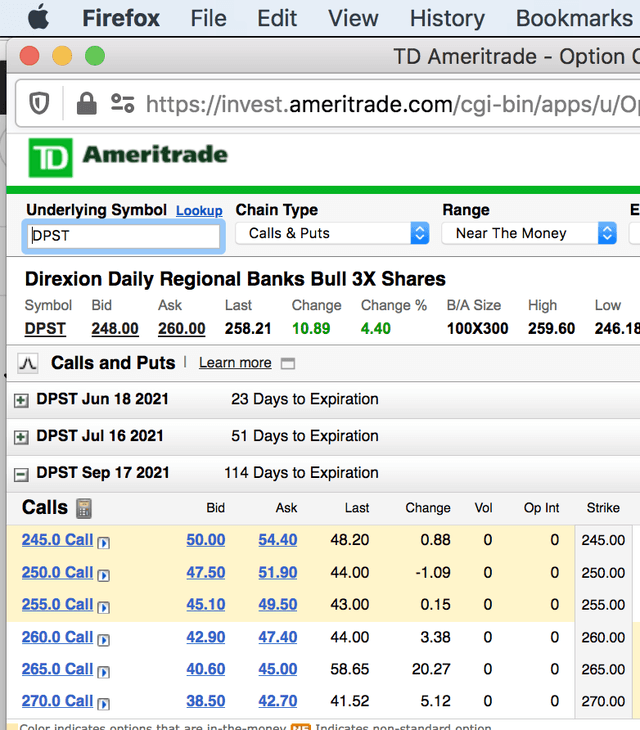 If you look in the top pane of the chart above you will see a new form of MOMO, MOMO TOP SURPASS or MOMO SPIKE, which we think might become a very good trading system. It is not ready, we are testing it. We had no BUY SIGNALS today; but we do have recent TRADING SELL SIGNALS which show its promise. Trade in main PRICE Pane.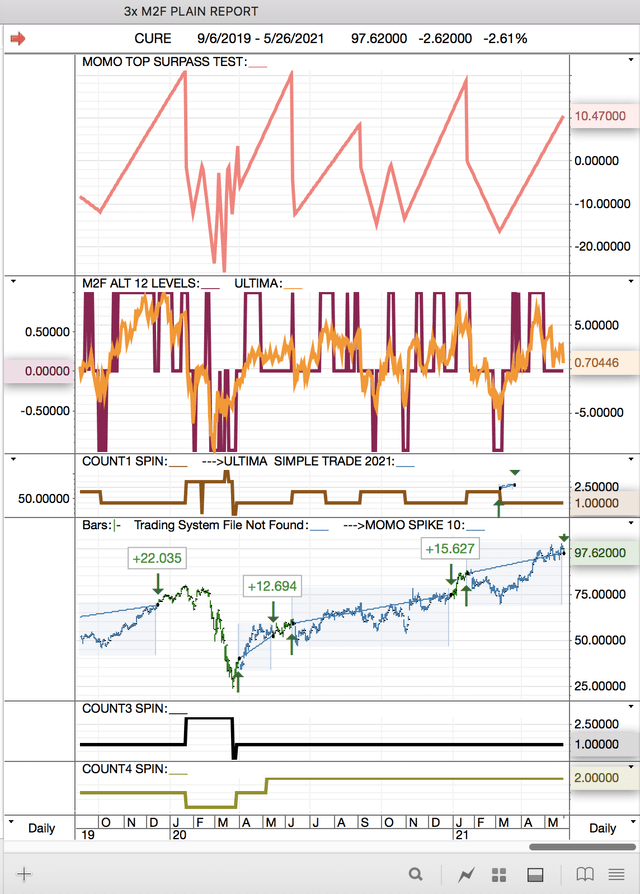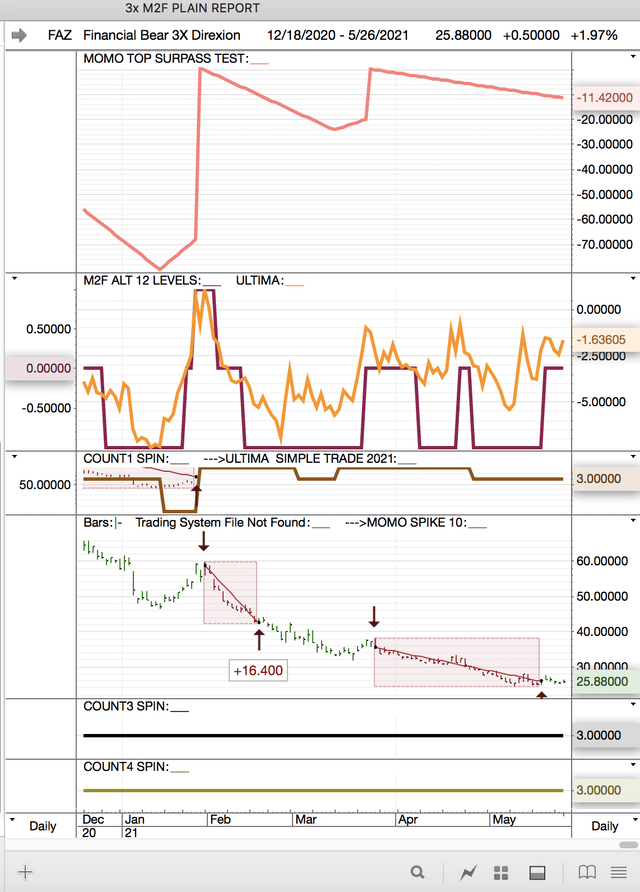 This indicator trades stocks generally, not just in 3x options.
We are trying to keep an eye on COUNT3 SPIN WEEKLY CHANGES. Bullish changes first; Bearish changes next.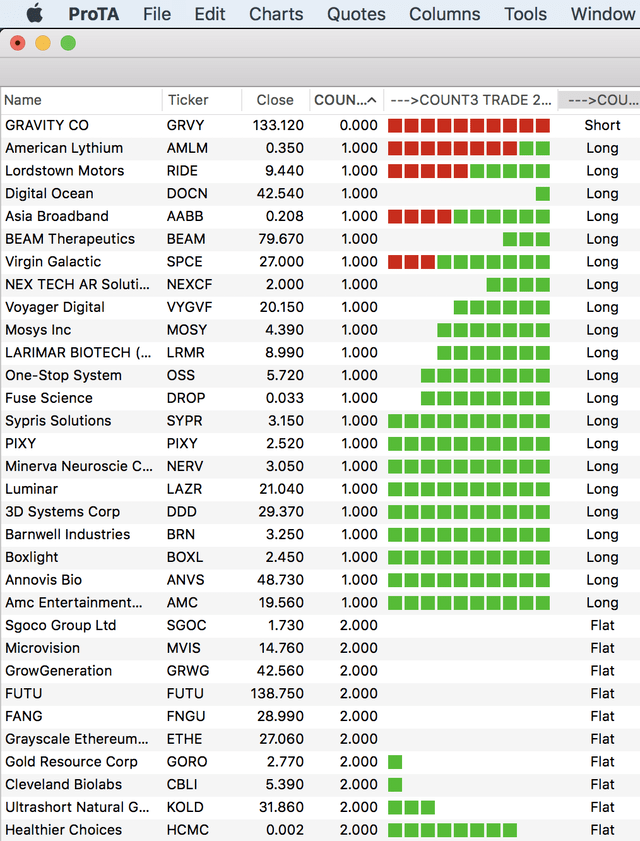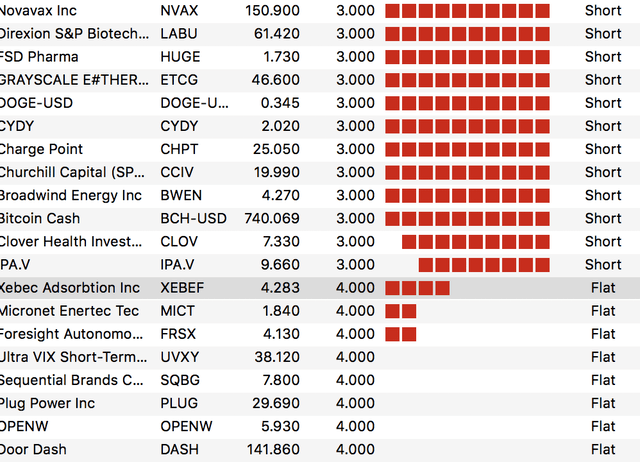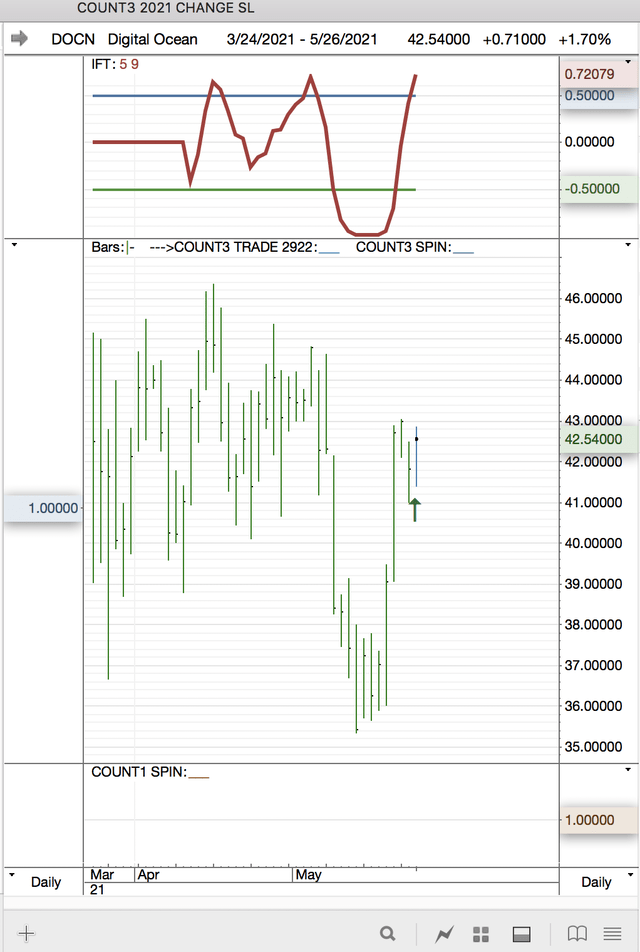 Not much data on this one; but DOCN is C3 positive (suddenly).
HEADLINE NEWS

JOJO: wake up!
YAWN. "QUANT REBALANCE". YAWN.

Natural Immunity. Please explain,. experts.
Johns Hopkins Prof: Half Of Americans Have Natural Immunity; Dismissing It Is "Biggest Failure Of Medical Leadership"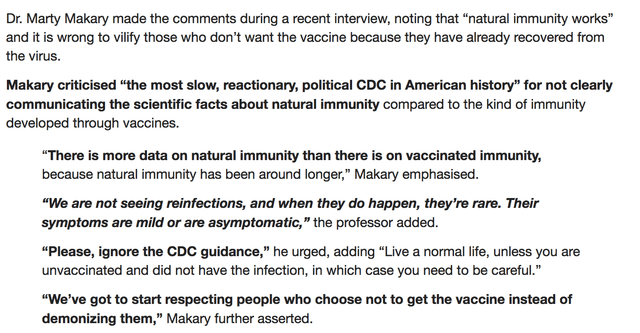 George Floyd is a tragic figure. He is NOT a hero. In fact, if he had not been committing a crime there would have been no police contact the day he died.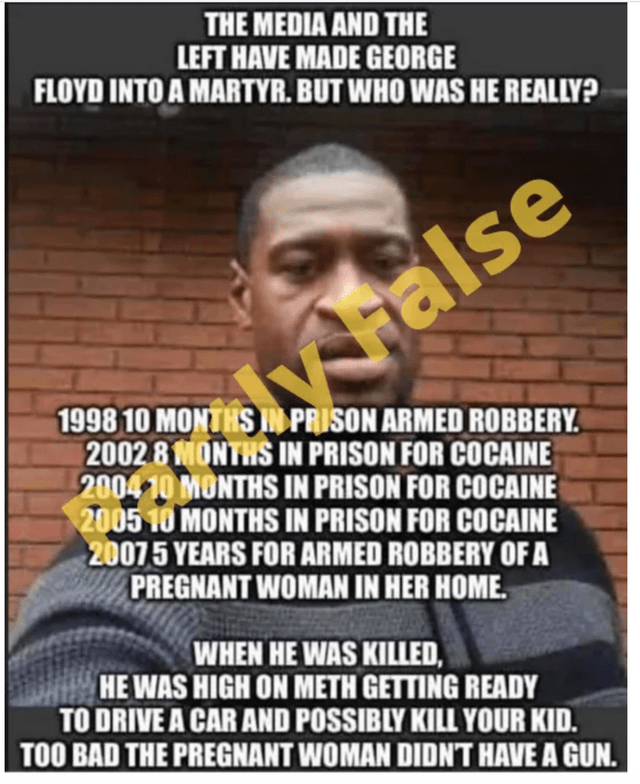 Partly false, say TRUTH CHECKERS. But mostly true.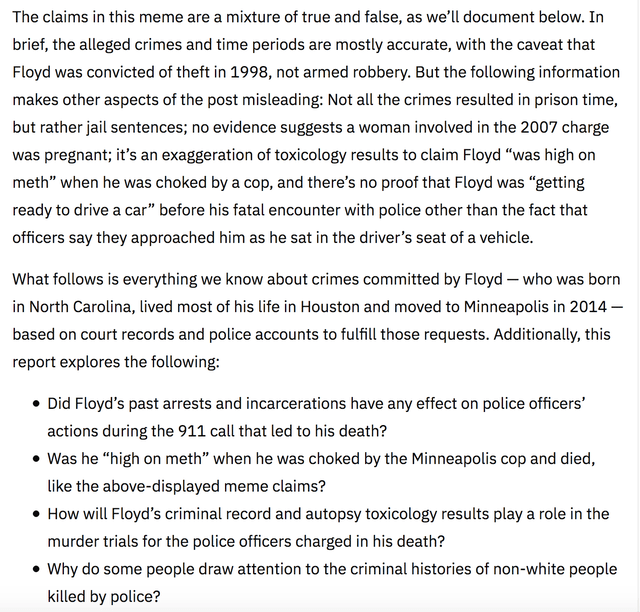 WHO wants to de-fund Police? CRIMINALS do. And those who support CRIMINALS against the police. Wake up!
WAIT. SAINT GRETA SPEAKS.

CLEAN UP YOUR MOUTH, GREAT!
JEFF BEZOS speaks also.

DEFLATION OR INFLATION?
MJC, CGTS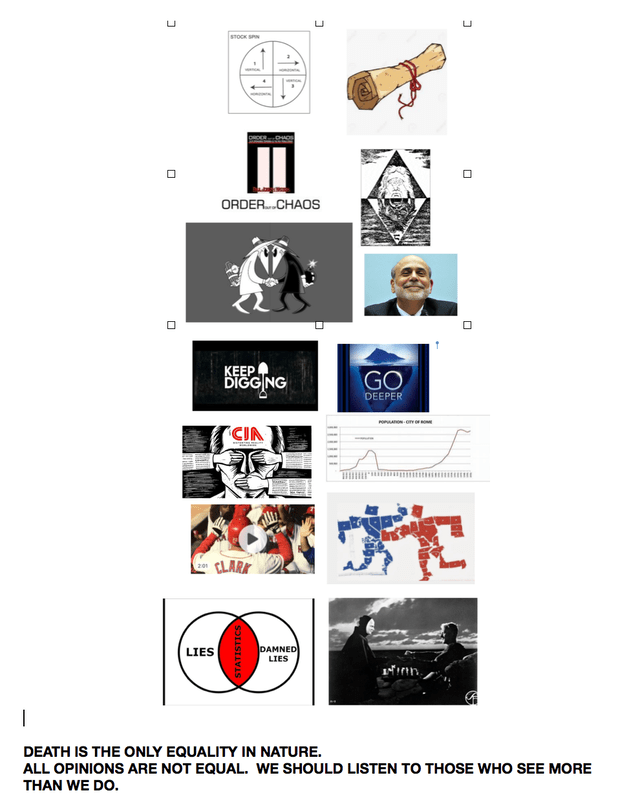 Disclosure: I am/we are long Closely watched list.
I wrote this article myself, and it expresses my own opinions. I am not receiving compensation for it. I have no business relationship with any company whose stock is mentioned in this article.