CLARK'S GATE TIMING SYSTEM
Tuesday, 9 March 2010
"By a continuing process of inflation, government can confiscate, secretly and unobserved, an important part of the wealth of their citizens."

    -- John Maynard Keynes



TRADING CHART OF THE DAY


We like the FXY, Japanese Yen ETF @ 109.85 -- FXY March 108 call options GDW100320C00108000 @ 4.31 (these seem a bit expensive). 

This is a very short-term trade.  But we think we can double the value of the call option in a week.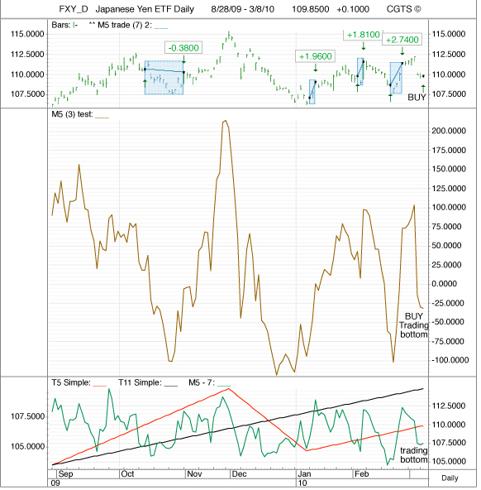 INDEX CHARTS

Where are we in the cycle of this rally?  We've added a new indicator that measures the acceleration of the M5 3 Test (see black line, middle pane): this indicator mesures M5 3 (brown line, central pane) reading today versus 5 days ago.  As you can see, the acceleration, in each of the three charts, is losing its momentum.

This rally IS NOT over.  BUT, we wouldn't be surprised to see some backtracking here.  The FCHI (Europe?) is especially ready to start giving back some gains.

The DJIA chart shows very clearly that this rally won't be successful unless it establishes a new high -- 10729.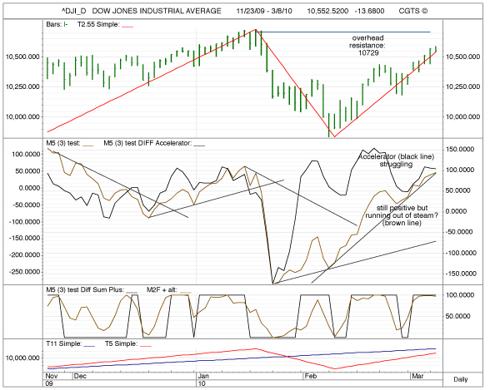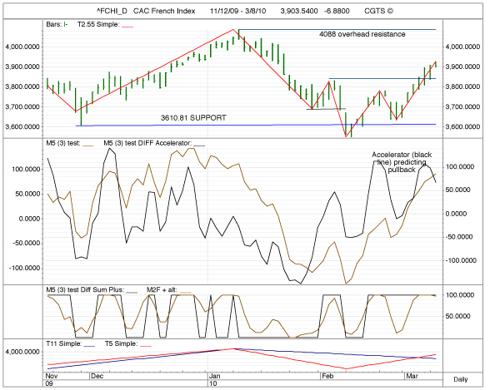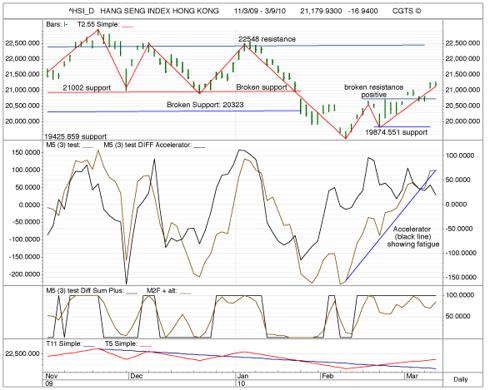 More information on this system can be found at
home.mindspring.com/~mclark7/CGTS09.htm
A draft of the book Turn Out the Lights can be found at the website below.  This book is a description of the metaphysical causes of the economic cycles of expansion (Day) and contraction (Night).
www.hoalantrangallery.com/Turnoutlights.htm
 
Michael J. Clark's Gate Timing System
Hanoi, Vietnam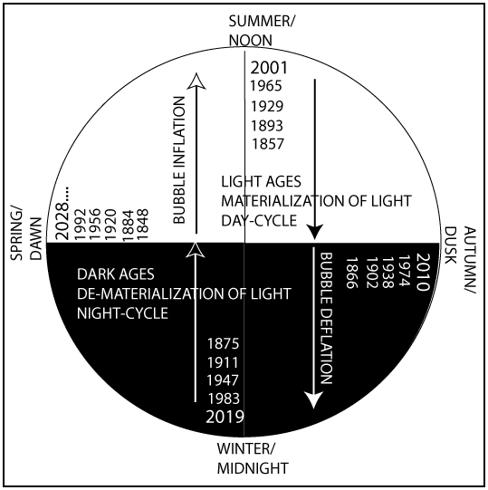 Disclosure:
The author does not own issues he mentions in this post.
Disclosure:
See disclosure statement above