CGTS: TBonds Heading Higher? Short TBT; Short TYX
We received two related shortsell signals today: Short TBT, the 20-year TBOND inverse index -- which gains when 20-Year TBonds fall -- and Short TYX, 30-Year TBond Yield ETF -- which gains when 30-year TBonds fall.
The weakness being shown in both of these ETFs indicate more strength in TBonds is likely.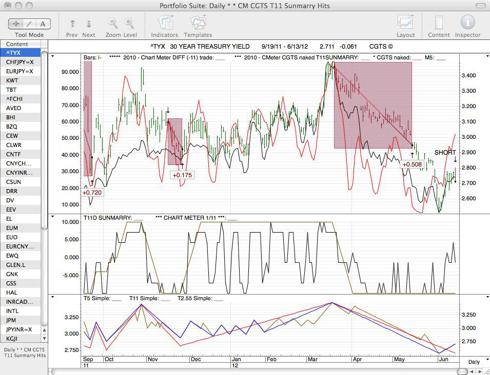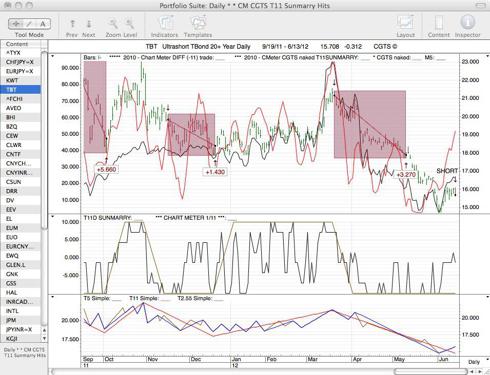 We looked for confluence in the TBT and the Dow Jones Industrial Average -- TBT has not been traded for long. Weekly charts show pretty good (though not a perfect) correlation between the two. When TBT goes up, DJIA also tends to go up.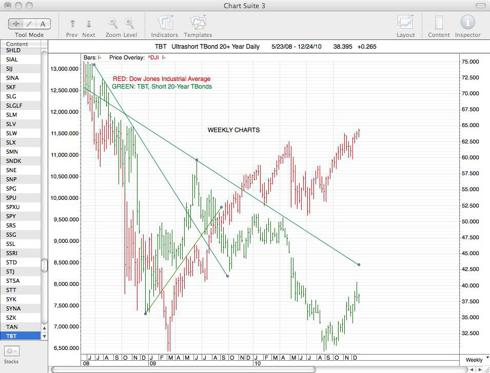 MICHAEL J CLARK
CGTS - Hanoi, Vietnam
Disclosure: I have no positions in any stocks mentioned, and no plans to initiate any positions within the next 72 hours.