Clark's Gate Timing System ©
Monday 22 June 2009

Buy Signals on Australian and Japanese Indexes

While I'm very suspicious of this rally, I'm still getting buy signals on foreign indexes: the Australian All-Ordinaries Index (AORD) and the Nikkei (N225).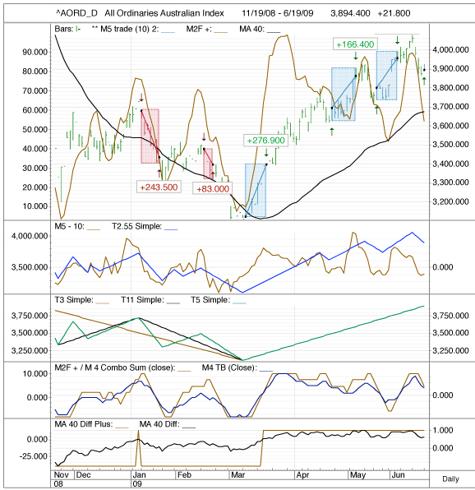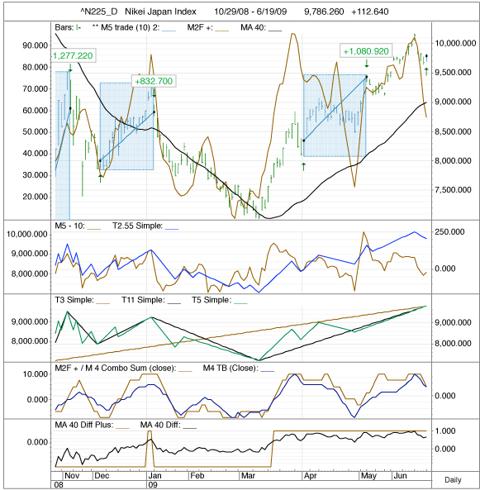 I am suspicious about the rally because I view it as a Bear Market Rally – and expect a testing of March lows.  One of the bell-weather stocks of a recovering global economy will be United Parcel Service (NYSE:UPS).  UPS is very negative at the moment, showing a continuation of bearish behavior, broken support, failed resistance and a descending wedge technical formation.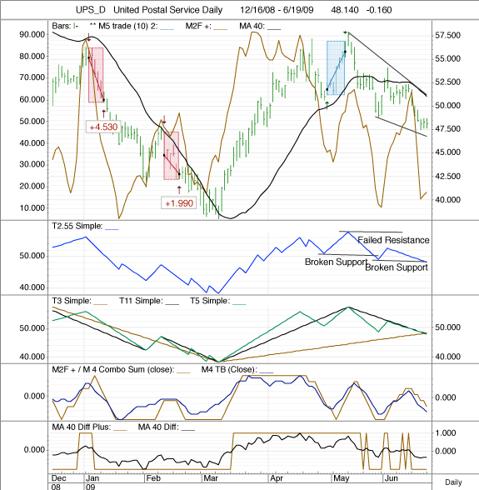 More information on this system can be found at

home.mindspring.com/~mclark7/CGTS09.htm

MJ Clark's Gate Timing System
22 June 2009
Hanoi, Vietnam