CLARK'S GATE TIMING SYSTEM
  FOR: 23 September 2010, Thursday
CURRENCY CORNER
A lot of activity in our Currency Corner today.  Our most active trading system for currencies, M4Rev #3, is a bit odd in that it can give both a sell and a buy signal on the same day.  AUDJPY is giving both a sell and a buy signal today.  The original buy signal came in early September.  One can use this opportunity to (1) take profits; (2) to add to one's long position; (3) get in to a long position after having missed the first buying opportunity. 
This is a Buy Signal (the Buy Signal essentially overrides the Sell Signal).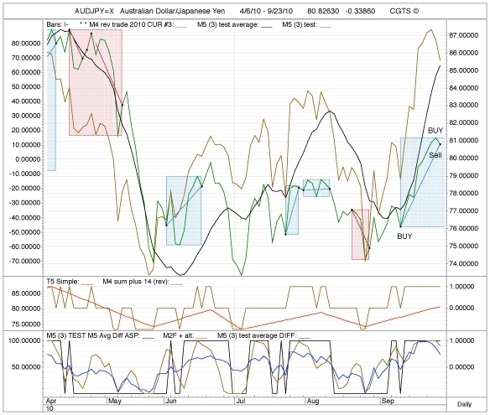 The same situation is happening for NZDJPY.  Sell/Buy Signal today.  So this is a Buy Signal.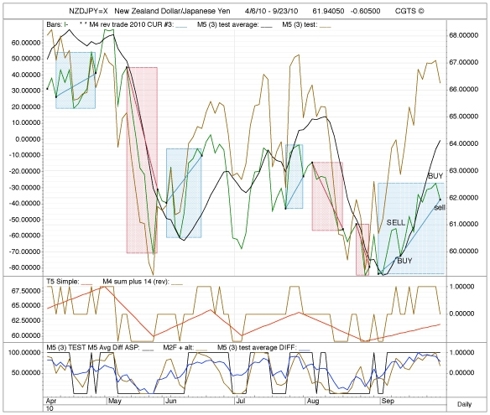 NZDUSD, New Zealand Dollar/US Dollar.
Same Trading System, sell signal only for NZDUSD.  Take proits on this trade.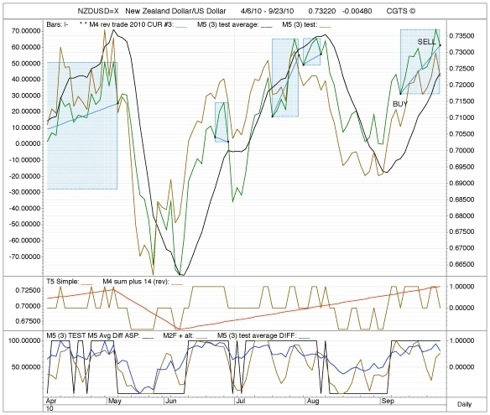 AUDCNY, Australian Dollar/Chinese Yuan: Sell Signal.  Take profits. 
Note the several points where trading buy/sell signals occurred simultaneously: selling in April; buying in mid-July.  This creates a wonderful time to add to an existing profitable trade.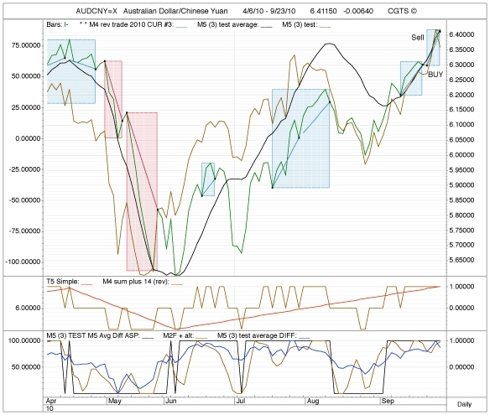 USDCAD, USDollar/Canadian Dollar.  Open Short Positon.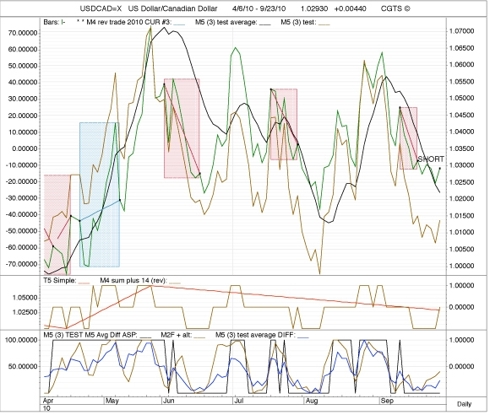 INRRUB, Indian Rupee/Russian Ruble: Sell, take profits.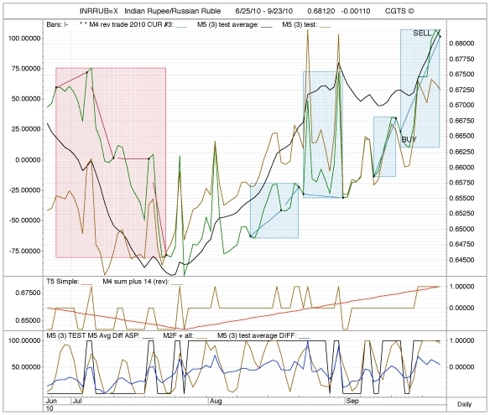 JPYRUB, Japanese Yen/Russian Ruble: Open Long position. 
M4 Spike Commodities Trading System.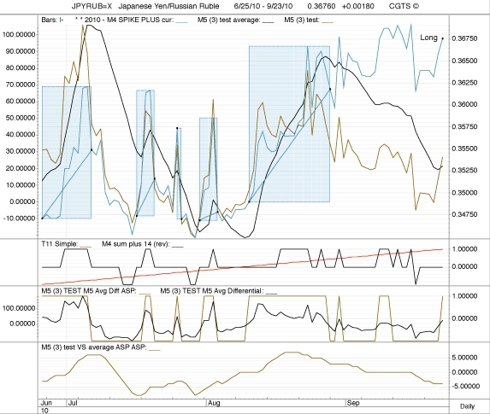 More information on the CGTS systems can be found at:
http://home.mindspring.com/~mclark7/CGTS09.htm
MICHAEL J CLARK
Clark's Gate Timing System
Hanoi, Vietnam
84 4 221 92210

Disclosure:
No positions to disclose.