The market continues to show strength after a strong 3 day run which is also keeping AMZN around the flat line at the time of this post. I allowed for a pop above 85 and that remains a possibility today. However, I believe it will be a short visit if it does happen. Although this trade is intended to be short term, I wanted to bring your attention to a 3 year chart.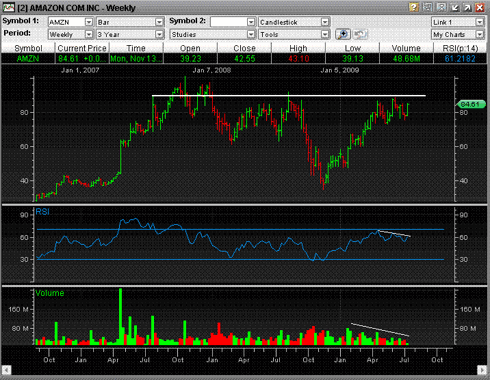 Three interesting points to note:
- Strong resistance around $90
- Divergence between RSI and the stock (RSI failed to make a higher high as AMZN pushed 90)
- Declining volume
This suggests to me that this upleg is near completion. I won't turn this into a long term trade, but I felt it was something to worth sharing.