This week, for my Daily Discourse, I will be examining the role of the IMF in causing indebtedness in the third world among with other factors. While the issue is not directly linked to the stock market, it is definitely a very interesting focus of emerging market discussion as well as general international finance. I will finish up the week with a case study on the current situation in a rising African nation that was once a heavily indebted nation that could be an excellent opportunity to make money in the long term. 
The first part will introduce this issue…
As World War II came to an end, many nations throughout the world found themselves in dire straits economically. There was a two-fold economic crisis of redeveloping nations that had been damaged by the war and developing new nations that had recently found new freedom. Colonizing nations no longer had the capabilities to maintain their colonies and saw them as economic burdens. Developed nations, led by the USA, therefore, formed two new institutions that would provide the world with economic 
means for development – the IMF and the World Bank. The prior, over time, would develop itself as the world's leading financier.
The IMF, as Nathan Jensen comments in his article,
Crisis, Conditions, and Capital
, 
"was originally envision(ed) as an institution to oversee the fixed exchange rate agreements between countries and to provide short-term capital for balance-of-payment crises.
" Yet, the initial plans of the IMF changed as the global economy saw an "
explosion of world capital markets…(and) balance of payment deficits. Domestic governments would be pressured to alter policies to correct these imbalances. IMF funding would provide short-term support for these fiscal shortfalls
." By
 1975, fifteen indebted nations were unable to pay off loans they had received from various institutions, and by 1981, 32 nations were defaulting on loans.
In the late 1970s, interest rates were declining and banks were facing financial issues with how they would be able to make profits. Out of this dilemma, "banks lent lavishly and without much thought about how the money would be used or whether the recipients had the capacity to repay it. Third World governments…were pleased to take advantage of loans at very low interest rates."
 The problem, however, was that some nations, such as Mexico, used these loans to help repay debts that they owed to creditors, such as the IMF. Then, in the early 1980s, oil prices began to rise and interest rates moved back to higher levels. Mexico became one of the first major victims, including Brazil and Venezuela, to not be able to repay its debts.

 
As the Jubilee Act, an act currently attempting to be passed in the US House of Representatives that cancels some debts of HIPCs, website explains the situation that developed in Mexico: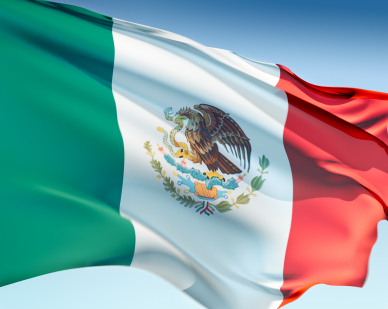 In 1982 Mexico told its creditors it could not repay its debt. The International Monetary Fund and World Bank stepped in with new loans under strict conditions, to help pay the interest…This pattern was repeated over and over in the following years as other countries found themselves in similar situations to Mexico's…their debts continue to rise, and new loans have added to the burden.
Mexico's defaulting, among others, caused the IMF and World Bank to take on a new role as international financiers. The organizations began to give out more and more loans to cover further debt and interest on top of other debts. The new loans that the IMF and World Bank were granting to these governments were low-interest loans to cover high-interest loans that they were plagued with from the 1970s, which had become extremely burdensome due to the rise in interest rates. In addition to the increase in low-interest loans, the IMF began requiring loan takers to take on conditions with each loan. Nations were required to follow these conditions that had to be followed in order to receive funding.
The IMF continued this policy of continuing to grant low-interest loans as part of their debt relief plans to highly indebted poor countries throughout the 1990s and early 2000s.

 
In the past ten years, however, the IMF has
reduced these programs and loans as part of a new Highly Indebted Poor Country (HIPC) Initiative to help reduce external debt. The plan gives nations under heavy amount of external debt benchmarks to meet on their own time in order to receive debt relief packages.
With the increase of loans and short-term capital that the IMF was providing indebted nations, the organization believed that these conditionality measures of economic oversight would increase the economic capabilities of these economies so that the need for more capital injections would not be needed in the future. According to Jensen:
The IMF had to shift from loaning (to) countries…to examining the economic policies of host countries to determine…overall macroeconomic performance…IMF agreements provide both capital and a commitment to market-promoting economic reform… (on) three conditions: to increase the role of markets…and improve incentive structures, to improve the efficiency of the public sector, and to mobilize additional domestic resources.
These conditionality measures, formerly called Structural Adjustment Programs (SAPs), have been criticized by many highly indebted nations and market liberalization critics as causing debt to pile on top of more debt. Further, the SAPs cause nations to be unable to properly grow their economies because a significant proportion of any money and growth that the country does see is funneled back into interest payments. The rise of indebtedness of the poorest nations that make up the HIPC from $33 billion in 1989 to $222 billion only eighteen years later is the perfect measure of the rise of indebtedness and the critical failures of the IMF and World Bank's ability to limit the debt crisis within these highly indebted nations.
Good Investing,
David Ristau
Disclosure:
none