BankRun 2010 is a mass cash withdrawals from the banks. It is initiated by retired football player Eric Cantona, organised on the Internet by a network of Facebook events and has attracted an unduly high attention from the media.
I thought as many others that it was spontaneous and naive and I could hang myself to it in order to establish La Nouvelle Économie. After a Skype discussion with Géraldine Feuillien I came to the conclusion that its brain manipulator is still unknown and his purpose is to establish an economic system probably fascist that will emerge by terror rather than a movement that will foster the economic interests of each of us.
Underestimating the magnitude of this movement, both on the short and medium run, its infamous character and the power of its sponsors would be suicidal.
The difference between La Nouvelle Économie. BankRun 2010 is that little detail that makes all the difference between good and evil.
 
Goal:
 To preempt the evil intentions of BankRun 2010 I will propose as quickly as possible an economy after the inevitable financial crash has occurred. This market economy will be free of credit. It will hence strip the banks of their relevance. Registration for La Nouvelle Économie will be closed on April 18, 2011 at 0720 PM Washington Time, the night of Passover and it will be launched on 1 May 2011 at 0620 Jerusalem Time, at the end of the day of the Shoah or Holocaust.
 
Register:
To participate you must register before Lail HaSeder, April 18, 2011 à 1920 PM UTC+2. For this you only need a €5 (five euros) note you can get from any bank branch or changer. Register your serial string in the form below. Participation is almost free because the note stays in your pocket and if by chance you decide to give up your rights you may spend it or invest it as you wish. It is anonymous and provides access to our vast community and get immediate invaluable exclusive benefits. These benefits diminish with the date of registration. The sooner you decide the more you profit. Registration does not constitutes an obligation to participate but the right to do as you please any time in the future. The fact that participation is anonymous permanently secures your freedom and safety. Those who do not register will suffer irretrievable financial losses. 
The last six digits of your Serial String constitute your user number, the first six characters your password.
The page of our community contains instructions concerning measures to be taken before December 7 to preserve your life savings.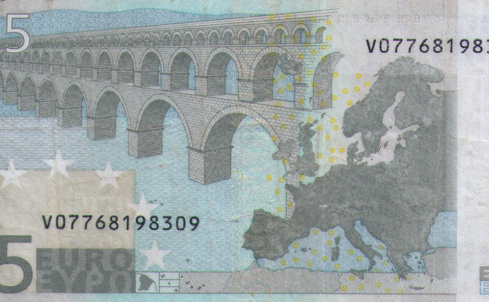 Register at La Nouvelle Économie.
 

Press:
Lorsque le désordre sera évident, probablement le 9 décembre, J'ai l'intention d'accorder un entretien exclusif à un journaliste francophone. Si toi ou une de tes connaissances était intéressé prends contact avec moi.
Disclosure:
I have no positions in any stocks mentioned, and no plans to initiate any positions within the next 72 hours.