-Rumors are going on that Apple (NASDAQ:AAPL) is working on a mobile person-to-person payment system to compete with Paypal's (NASDAQ:PYPL) Venmo and Facebook's (NASDAQ:FB) Messenger.
-Apple is working with banks like J.P. Morgan Chase (NYSE:JPM) and Wells Fargo (NYSE:WFC) to include those customers' services in the new system.
-The market leaders in P2P payment systems are still mobile banking sites and Paypal. Venmo is one of the most well-known application options to contest in a crowded market. The options that hold the biggest market share are less user friendly and easy to use. This opens up a huge opportunity for applications like Venmo and a future Apple Pay service as payments are an everyday item on a lot of people's list and convenience is what the customers are looking for.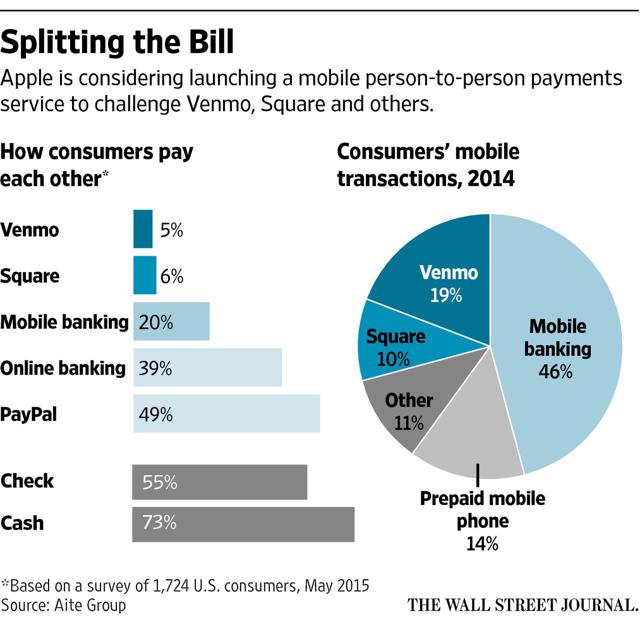 -A lot of analysts and investors have cheered the news, considering this is a play from Apple to create incremental revenue and diversifying the top line. I believe this is wrong. If this project comes to life, Apple will advertise it in a way that promotes the fact that you can send money between iPhones. The marketing push will be towards convincing people to buy new iPhones as you can do more with it. The rumors already suggest that Apple won't charge the banks for this service.
-This is a further admission by Apple that YoY declines in iPhones are coming soon. Since the company has approx. 67% of revenues from the device, they are coming up with new plans to keep the iPhone demand high. Things like Apple Pay and Music will not have an effect similar to the changes in screen size and form factor. As the industry standard is pretty much set on the current two screen sizes for the smartphones and phablets (almost all competitors use the same screen sizes) the future iPhone growth factors are limited.
-This can be a risky strategy as the optimum thing to do for Apple right now is to look for another blockbuster that can contribute somewhere around %10-15% to the revenue stream. The $10 a month per member Apple Music or the expected Apple TV streaming service (at an estimated $40 per month) are not these products. Apple Watch and the expected car product (nicknamed Project Titan) can be candidates for this product positioning in a few years.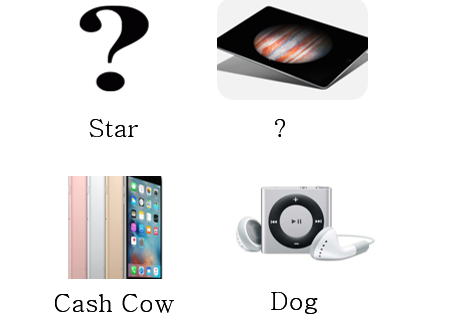 Disclosure: I/we have no positions in any stocks mentioned, and no plans to initiate any positions within the next 72 hours.
I wrote this article myself, and it expresses my own opinions. I am not receiving compensation for it (other than from Seeking Alpha). I have no business relationship with any company whose stock is mentioned in this article.