$KHC is Down -20.65% in after hours trading today 2-21-19 to $38.24 $KHC slashes dividend -36%, is under investigation by SEC, and has taken a $15 billion goodwill impairment charge.
$KHC is 26.7% owned by Berkshire Hathaway.
Some have messaged me what I am going to do....
I am going to buy more.
I do not recommend anyone do that, in fact please do not, not that I am telling anyone what to do.
I hope for more carnage.
I am an absolute stark raving mad lunatic degenerate gambler.
What people need to realize is that I am almost full time wearing a football helmet, and have knee and elbo pads on. And lemon yellow leather work gloves.
I stand ready to rumble at a moments notice. I am buying more $KHC in the same spirit as when I bought a ton more $XEL when it went from $58 down to $5 something in 1999 I think it was.
I am buying more $KHC like I bought more Exxon during the oil spill that many here may not even remember happening.
I am buying more $KHC in the same spirit as when I bought a ton more $PM during the Tobacco master settlement.
In fact, that's how I ended up with so much $KHC in the first place. 
Big tobacco spun it off to me. 
When the going gets weird, the weird turn pro, and right now I am the weirdest pro you ever did see.
I may be the Napoleon Bonaparte of professional weirdness. I am short, fat, have a Napoleonic complex, have my hand into my shirt like a secret society, and have a wacky chick who likes to rub handkerchiefs into her underarms and send them to me in the mail.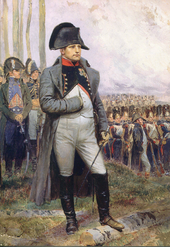 This may be my Waterloo.
I am going to lash myself to the mast once again Lt Dan style and howl into the whirlwind for G-d Himself to come and take me.
Long $KHC and this is when I love to buy, when there is blood in the streets 
Disclosure: I am/we are long KHC XEL MO XOM.
Additional disclosure: You shouldn't even be reading this article, in fact, it would be best if you never had read it.
I am completely bonkers utterly mad.
www.youtube.com/...