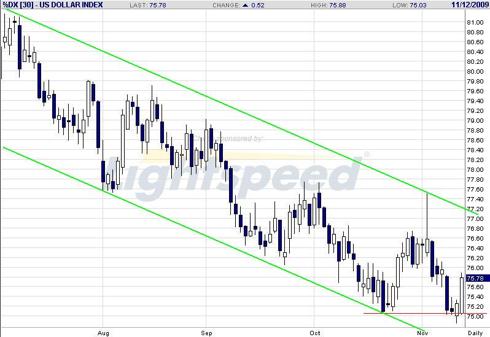 Two days ago the brief breach below 75 level resembled a breakout attempt. I expressed an opinion that we might actually have a Shot-Term Double Bottom pattern forming in progress.
It seems it is not that easy to have a sustained breakout and to my observations lately we more often witness violent whipsaws following the fake breaks. No need to mention the Pound Sterling as one of the most violent ones.
Any way, I am kinda happy and intellectually satisfied by realizing the potential reversal. I will continue to monitor the developments as the USD down trend has been quite orderly maintained and the Volatility has been really low so it is highly possible we see some bigger moves in the very near future.