Vieira recommended a long position in Amazon (NASDAQ:AMZN) at $178 given to readers of this blog.
Amazon (AMZN) jumped to $225 after earnings announcement.
Last year he called the crash in Amazon $245 down to $171 (view case study available world-wide)
Mr. Vieira upgraded Amazon at $171 while Goldman Sachs was downgrading the stock
Update: Goldman Sachs is upgrading Amazon at $230 this morning to $300, but they downgraded the stock at the bottom! Aren't these Wall Street analysts wonderful?
He is recommending that you take this huge profit to the bank cashing in at $225.
Congratulations to everyone! Thanks for Mr. Vieira contribution..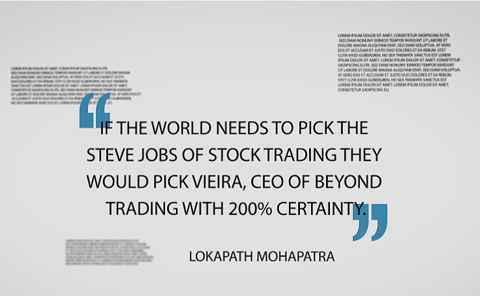 Read more about other recent trade calls Vieira teaches How to Profit from Zacks and Cramer Scams
A masterpiece in trading: Vieira Brillant Calling Again Netflix Crash 2012