By George Leong, B.Comm. for Profit Confidential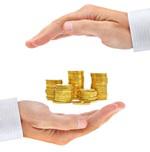 One piece of stock market advice for you at this time-be careful.
Success in stock picking is trading in the right direction, while also making sure you have a defensive strategy should the trade turn against you, and using puts as a hedge.
I see some danger on the S&P 500 chart.
In January, I noted the S&P 500 could test 1,400 this year, writing that how much the index rises will be dependent on the global and U.S. economies. (See "My Market View: A Risky Start to 2012.")
The S&P 500 is hovering at 1,335 and will need to advance another 4.9% to hit 1,400. Of course, the threat of global and domestic slowing could impede the upward move.
The S&P 500 could fall to 1,180 by the year-end, according to research by the Financial Forecast Center. A break at 1,300 is predicted by the end of August and 1,200 by the end of September.
Following the break at 1,400 in March, on two subsequent attempts at 1,400 in late April and early May, the S&P 500 retrenched and failed to hold.
Since June, the S&P 500 showed three successive higher peaks at 1,363, 1,374, and 1,380. Yet unless we see support at around the 50-day moving average (MA) of 1,332 and 200-day MA of 1,315, the index may falter and head lower towards a pivot point at 1,306.
The moving average convergence divergence (MACD) indicator, an indicator I like to look at, also appears set to be flashing a sell signal; but on the three previous occasions, it managed to hold. The fear is of the S&P 500 MACD possibly turning down. In May, when the MACD turned bearish, the index corrected from 1,415 to 1,291, a decline of 8.8%. So be very careful now, and perhaps wait and buy on a possible pending correction.
My stock analysis is also partly based on the light trading volume during the upward streak. Failure to see high volume indicates an absence of mass market participation.
Unless there is fresh data that support additional gains, stocks could trade sideways or break lower. And don't look to the eurozone, China, or earnings for help.
The market will need leadership to have any chance of advancing higher. The banking sector is looking more positive and could drive some buying.
The current sentiment is one of uneasiness, as there is a feeling of not wanting to miss out on more potential upside opportunities should stocks rally. Investor sentiment, defined by the new-high/new-low ratio, improved in July, but continues to hold a cautious tone.
So what to do?
Option traders could use call options to play potential gains, while taking some profits on current stock positions. In this way, you can manage the risk.
Enter into smaller positions, so if the market slides, the loss would not be as critical to your trading base.
If the tide turns, make sure you are not tied emotionally to the stock. Sell it.
I believe in adopting strong risk management to protect your investments and hard-earned capital. Use put options to hedge against a downside move.