We have a well defined resistance level on our 60 minute chart now.  The key to today may be how we ended the last hour. We were very bullish and all indicators are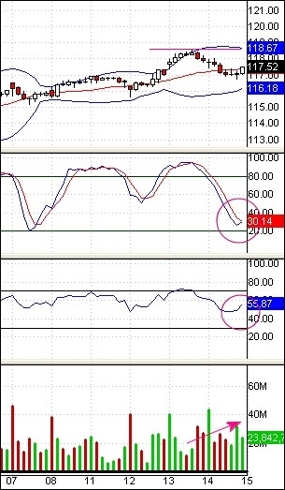 turning up and this may mean an early continuation of the last hour to move up.
We have three key announcements before the bell:
o        Economists are looking for business inventories to increase for an eighth consecutive month.
o        Economists are looking for retail sales to rise for a third straight month in September, helped by a rebound in auto sales.
o        Consumer prices likely rose in September for the third straight month, but not by enough to raise fears that inflation is worsening.
But the key to this mornings move is the speech being given by Bernanke.  The markets are mixed before his speech.
Bernanke's speech will be closely watched because investors are looking for any further clues on the central bank's plans to stimulate the economy by buying Treasury bonds. At the same time Bernanke is speaking, reports on inflation, retail sales and regional manufacturing will be released. A report on consumer sentiment is due out later in the morning.
Disclosure:
no Position