Technically Speaking-
There will not be much to write this week. We should continue sideways with a lot of uneventful things taking place for the last few trading days before Christmas.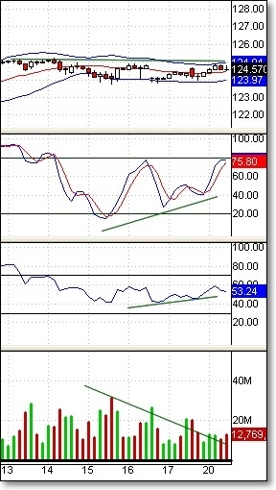 Other Market Influences-
The news about Portugal, Ireland, and Spain has already been factored into the market.
China has spoken out in support of Europe's leaders current course to deal with its sovereign debt crisis. China has significant euro holdings and claims to have taken "concrete actions" to support the eurozone. This is good news for Europe and the world markets.
Asian markets surged in overnight trading, with the Shanghai Composite up 1.79%. Major European indices are all higher this morning and U.S. futures are higher.
Our increase can also be attributed to Adobe Systems Inc. It will be in focus after it issued earnings forecast sharply above Wall Street projections, contrasting sharply with a pessimistic outlook three months ago when it was concerned about the weak economy.