How valuable is CHK as a Stock?
How does one know how valuable a stock is? Cash is King! If this is the case, CHK has what it takes to blossom as an investment. When we think about value we have to think about the potential growth. How much potential? Something called the price to sales ratio gives us the best indicator of this. The more money a company has coming in through sales compared to how much working capital it has speaks volume of its health.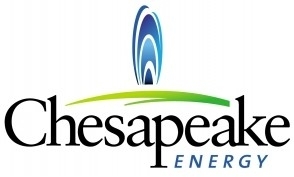 The lower the price/sales ratio, the healthier it is. If we compare CHK to its industry, we find an incredible possibility to sprout and grow. The industry comes in with a 30.3 ratio while CHK stands at 13.9. It screams; "I have what it takes to get bigger!" If we take seriously "Cash is King," then the second most important thing we need to consider is how much money is flowing through this company as compared to its price. This is called the price to cash flow ratio.

The closer the ratio gets to that magical "100" the less capability a company has. "100" means it can just pay its bills because the value of the company is equal to the amount of money coming in and no more. The industry stands at 15.6 while CHK shows off less than one half of that, coming in at 7.10. We have an abundance of upside potential compared to the industry as a whole. Since we compare companies to their industry to define their health there are two more ratios that we consider. Each ratio is defined by how low it is. The lower the better value the company has. The price to earnings ratio (P/E Ratio) and the price to book ratio also come in lower than the industry as a whole.
Our conclusion- this is still highly under valued! We give it an "A"
Disclosure:
I have no positions in any stocks mentioned, and no plans to initiate any positions within the next 72 hours.