The European Union announced a plan Wednesday for a continent-wide banking union that would deal with future banking crises rather than leave them in the hands of already struggling national governments.
The proposal would include a single EU deposit guarantee organization covering all banks in the union, something similar to the FDIC that covers U.S. bank deposits. There would also be a common authority and a common fund that would deal with bailouts needed for the cross-border banks that are major players in the European banking system.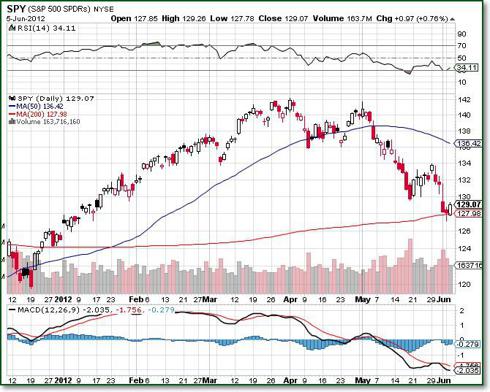 Stock index futures rose on Wednesday on signs that European officials are urgently exploring ways to rescue Spain's debt-stricken banks and on hopes of further stimulus from central banks to tackle the euro zone's debt crisis.
Warren Buffett, the billionaire chairman of Berkshire Hathaway Inc. (BRK/A), said he expects the U.S. economy to avoid another recession as long as Europe can contain its debt crisis.
There won't be a recession "unless events in Europe develop in some way that spills over here big-time," Buffett said yesterday at the Economic Club of Washington, D.C. He answered questions from David Rubenstein, co-chief executive officer of Carlyle Group LP (NASDAQ:CG), the world's second-largest private equity firm.
Disclosure: I have no positions in any stocks mentioned, and no plans to initiate any positions within the next 72 hours.