DJI Daily Trade Signals
We moved up yesterday morning but lost our sizzle half way through the day. Will this keep us going?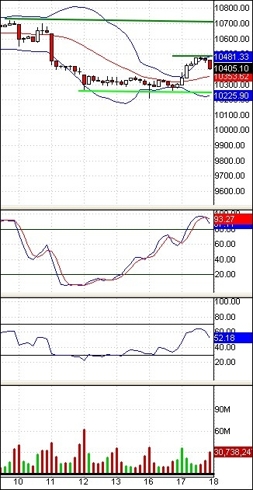 This is hard to say. Quite often, since sentiment as a whole has been bearish, we could find many people taking profits anf thus flatten the market again. Because of this, the market will be fickle to open.
There is no good news that will drive the markets early.
Target Corp.'s second-quarter net income rose 14.3 percent, helped by cost-cutting that offset weaker-than-expected revenue.
This is news, but it is not good. Income rises for cost cutting? It can only be done once. Revenues are not where they should be.
A slow day can be expected. Traders are breathing today. With no great news coming out and just after a nice rally (which we needed) there is little incentive to buy today. World markets were mixed also.
Look for a flat open and not much movement to give you signs of where we are going today!
Disclosure:
No Position